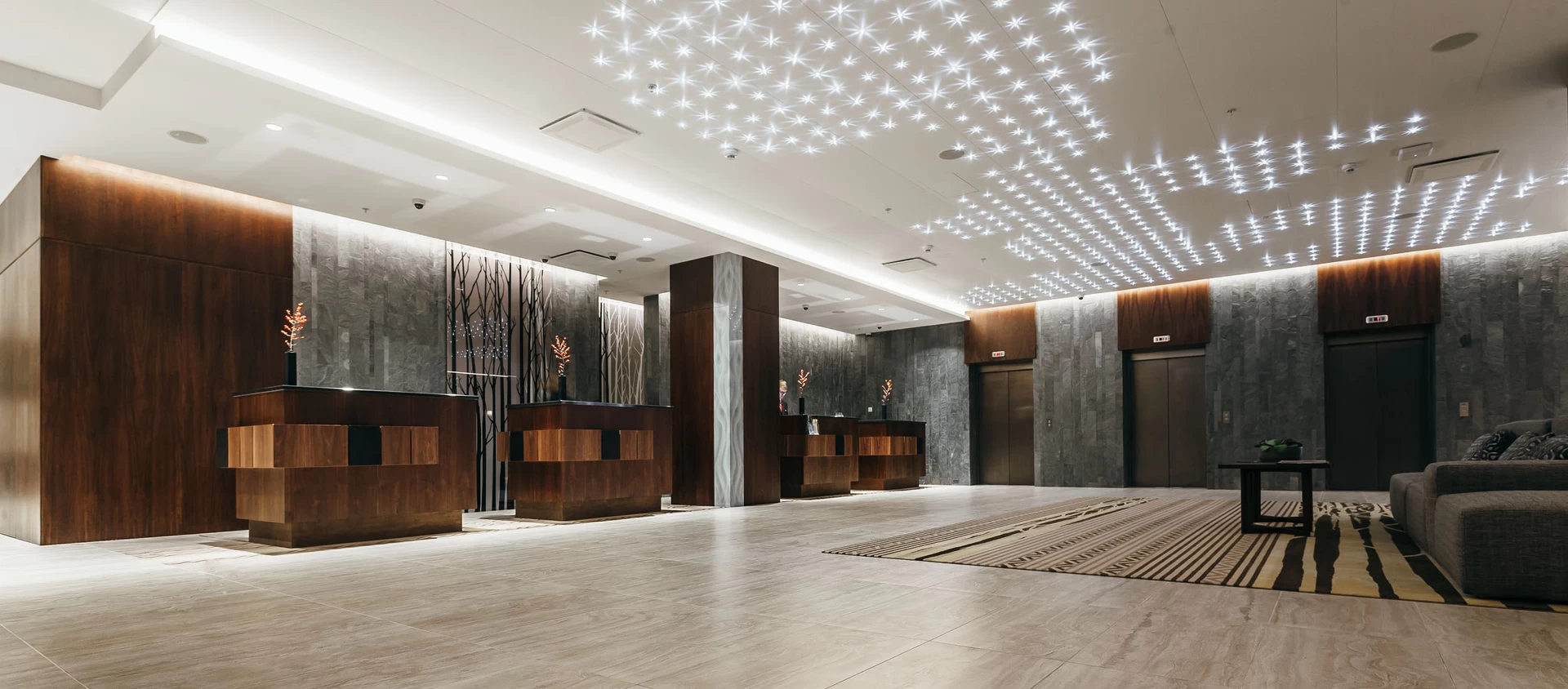 Hospitality
Marriott Hotel
5 stars, 19 floors, 221 rooms. Not to mention 2 restaurants, 9 conference halls and 1 fitness center including a beauty center, a spa, and a swimming pool.
The numbers of the Marriott Hotel speak for themselves, a luxury hotel just outside downtown Voronezh, Russia. Spacious and modern, the indoor and outdoor spaces of the hotel are home to the symbols of Italian excellence: porcelain tile floors and white clay wall tiles from Atlas Concorde.
In fact, some of the most interesting and original ceramic collections of the brand have been used to elegantly furnish some of the hotel's environments with looks of earthy inspiration.
Starting with Marvel and its evolution Marvel Pro, which reproduce the finest of stone materials in all their splendor, recreating delicate veins, intense shading, and fine details, giving life to spaces of certain esthetic impact. Used here in six different colors and a variety of solutions (Mosaico Esagono Multicolor Warm, Noir St. Laurent - Mosaico Esagono Noir St. Laurent, Travertino Alabastrino, Grey Fleury, Bronze Luxury and Beige Mistery) both collections adorn the horizontal and vertical walls of the restaurant area, the foyer, and the bathrooms.
Intense and vital, Axi wood-effect porcelain tiles decorate bathroom walls with extreme esthetic refinement, entrusting the Italian ceramic collection with the difficult task of elevating a material that in nature is distinguished by its simplicity to a precious element. Chosen in the warm Golden Oak shade and the 3D Mosaic combination that creates an original three-dimensional effect, Axi is ideal wherever it is critical to optimize the operations of surface care, cleaning, and maintenance.
The indoor area welcomes a further touch of Italian style: Supernova Marble, laid in the Woodstone Champagne color on the floor in the fitness area and also on the walls of the restrooms. With Supernova Marble, classic and contemporary coexist in a collection with a precious, refined, and always current style.
The SunRock stone-effect porcelain collection takes care of the outdoor area, covering the spacious terrace. SunRock features a selection of five stones that have always played a key role in architecture, updated in a ceramic project of superior esthetic and design value. Thanks to sophisticated technologies, the beauty of the product is combined with the application advantages of through-body porcelain tiles, creating environments where natural character and warmth are combined with advanced technical performance.
Where
Voronezh, Russian Federation
Inside the project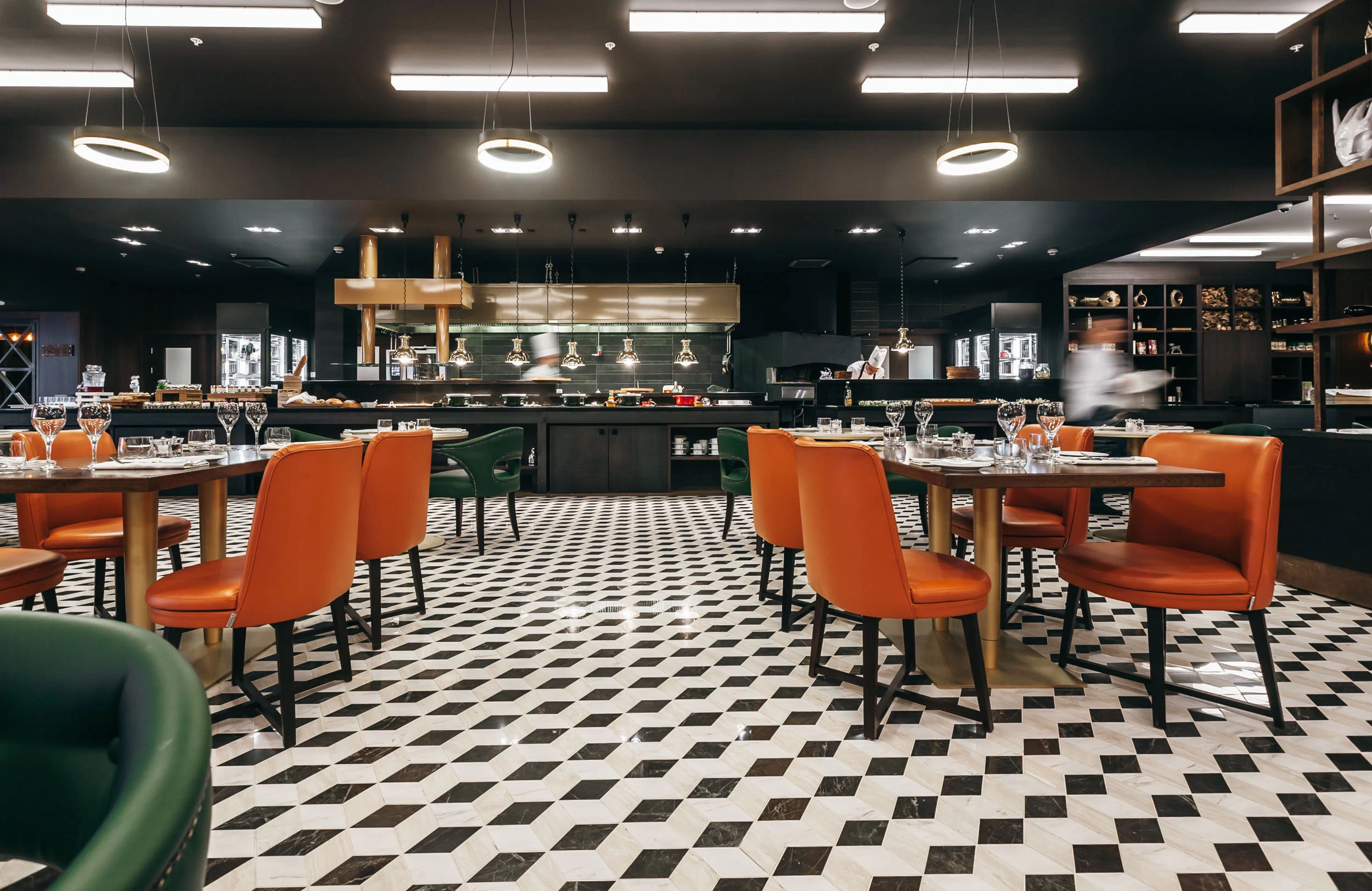 AtlasConcorde Hotel Marriott Russia 004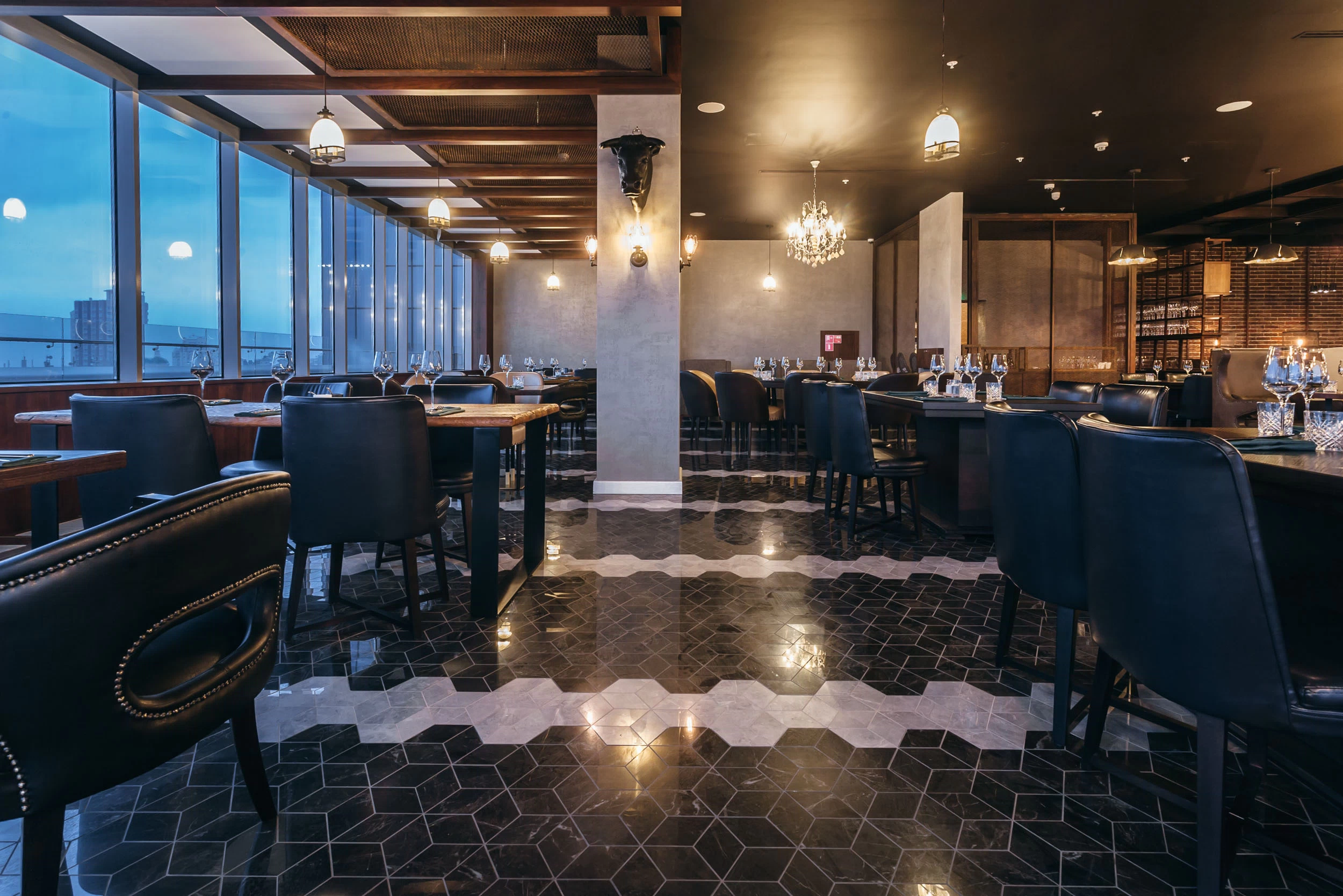 AtlasConcorde Hotel Marriott Russia 020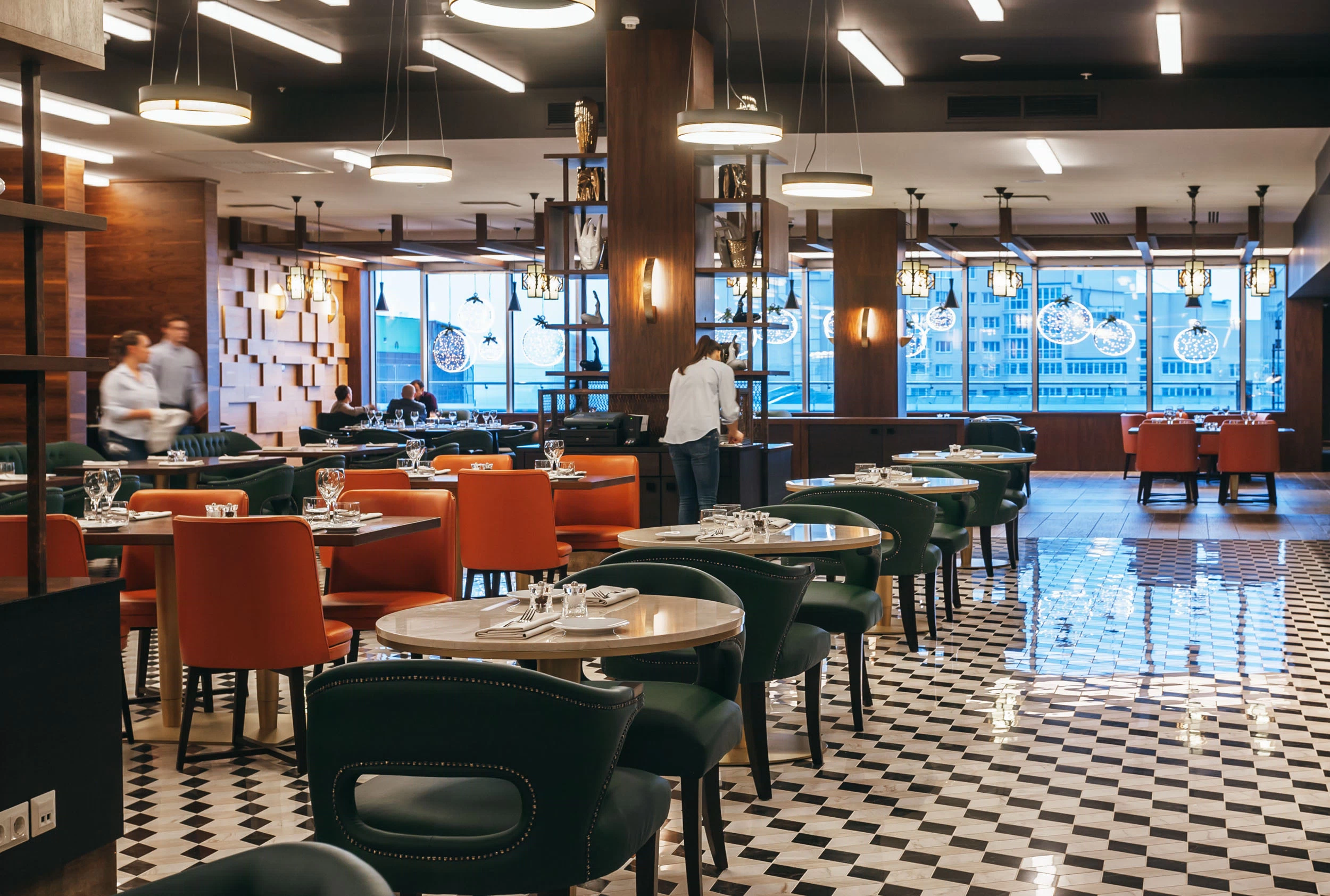 AtlasConcorde Hotel Marriott Russia 002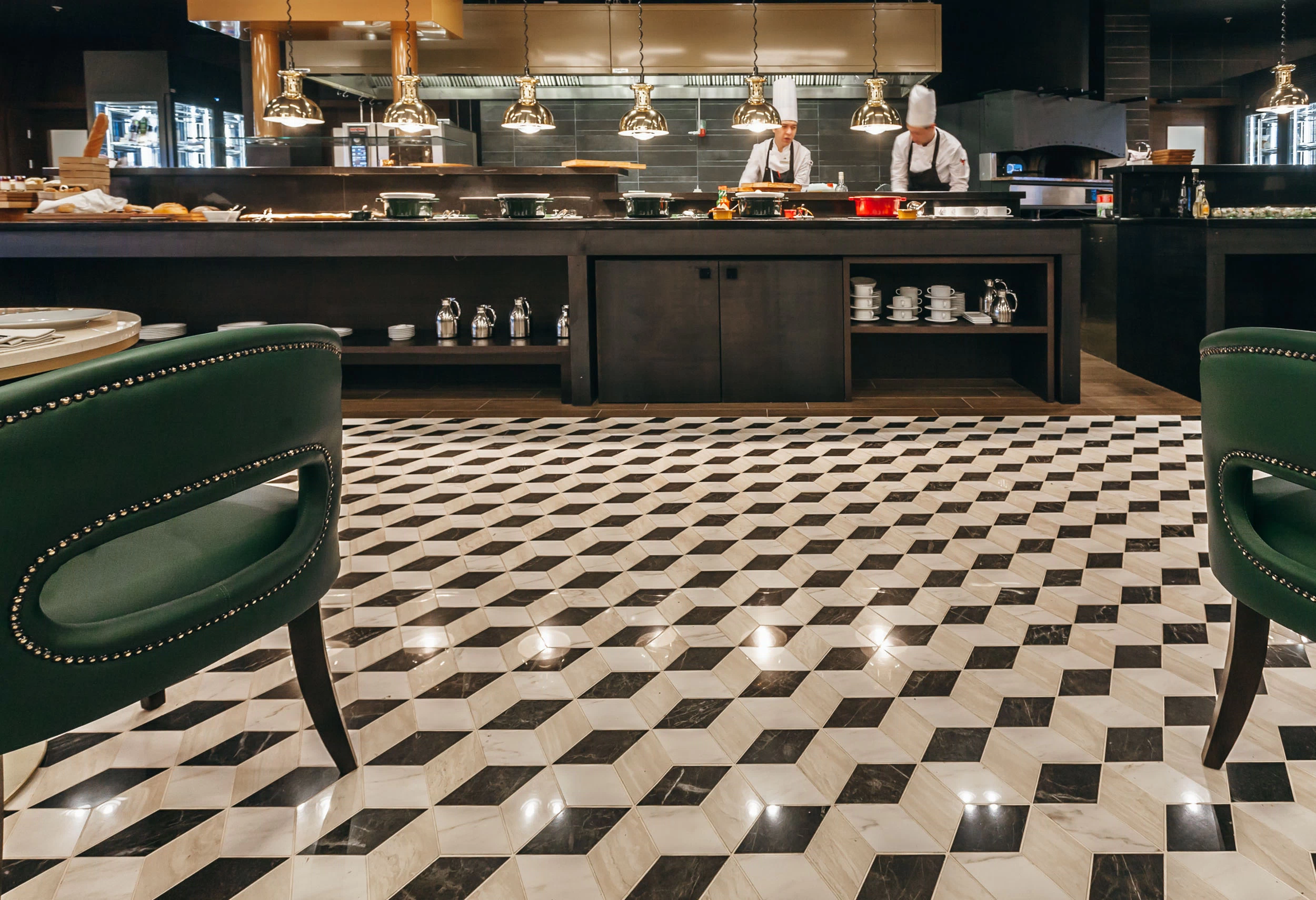 AtlasConcorde Hotel Marriott Russia 003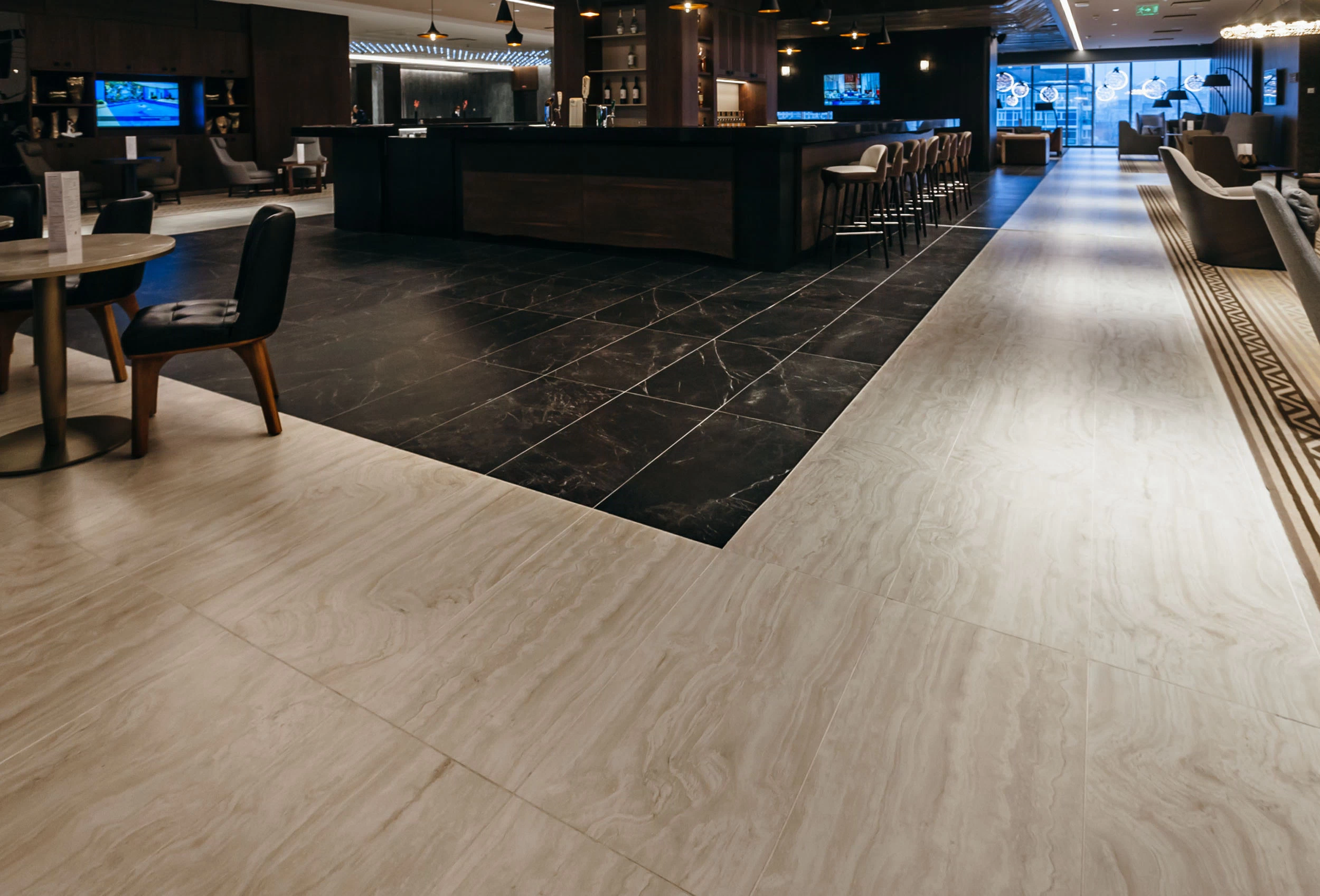 AtlasConcorde Hotel Marriott Russia 007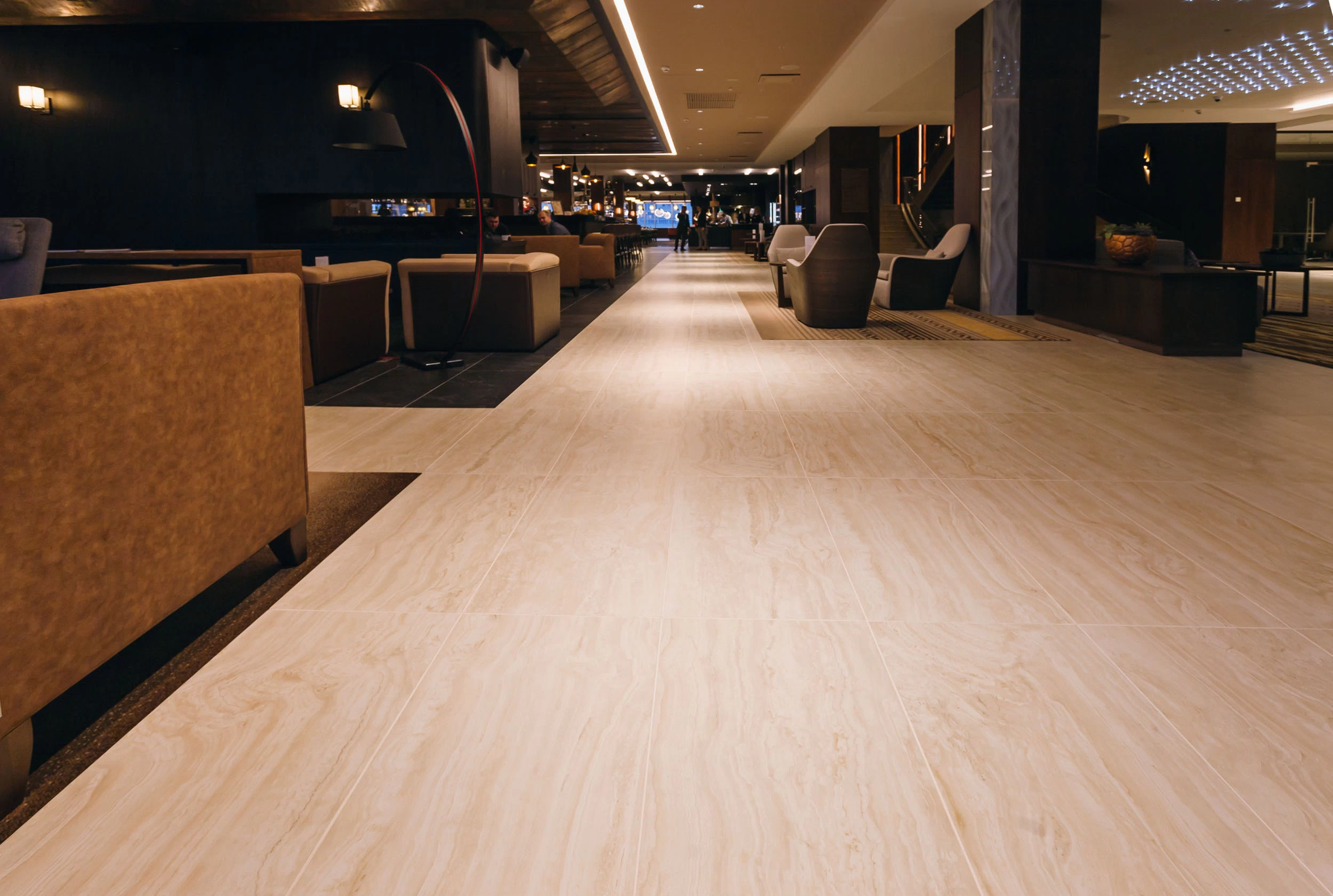 AtlasConcorde Hotel Marriott Russia 013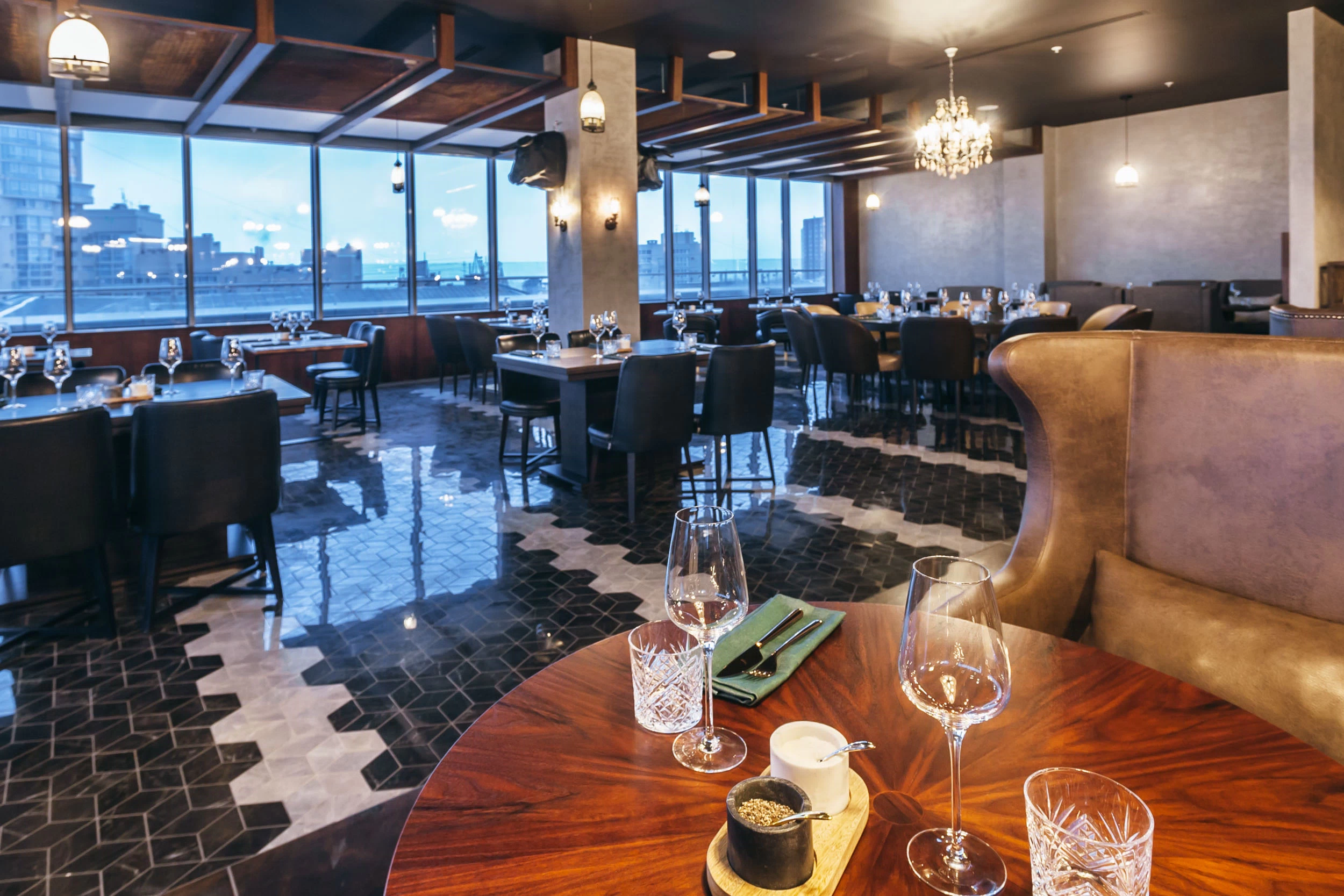 AtlasConcorde Hotel Marriott Russia 019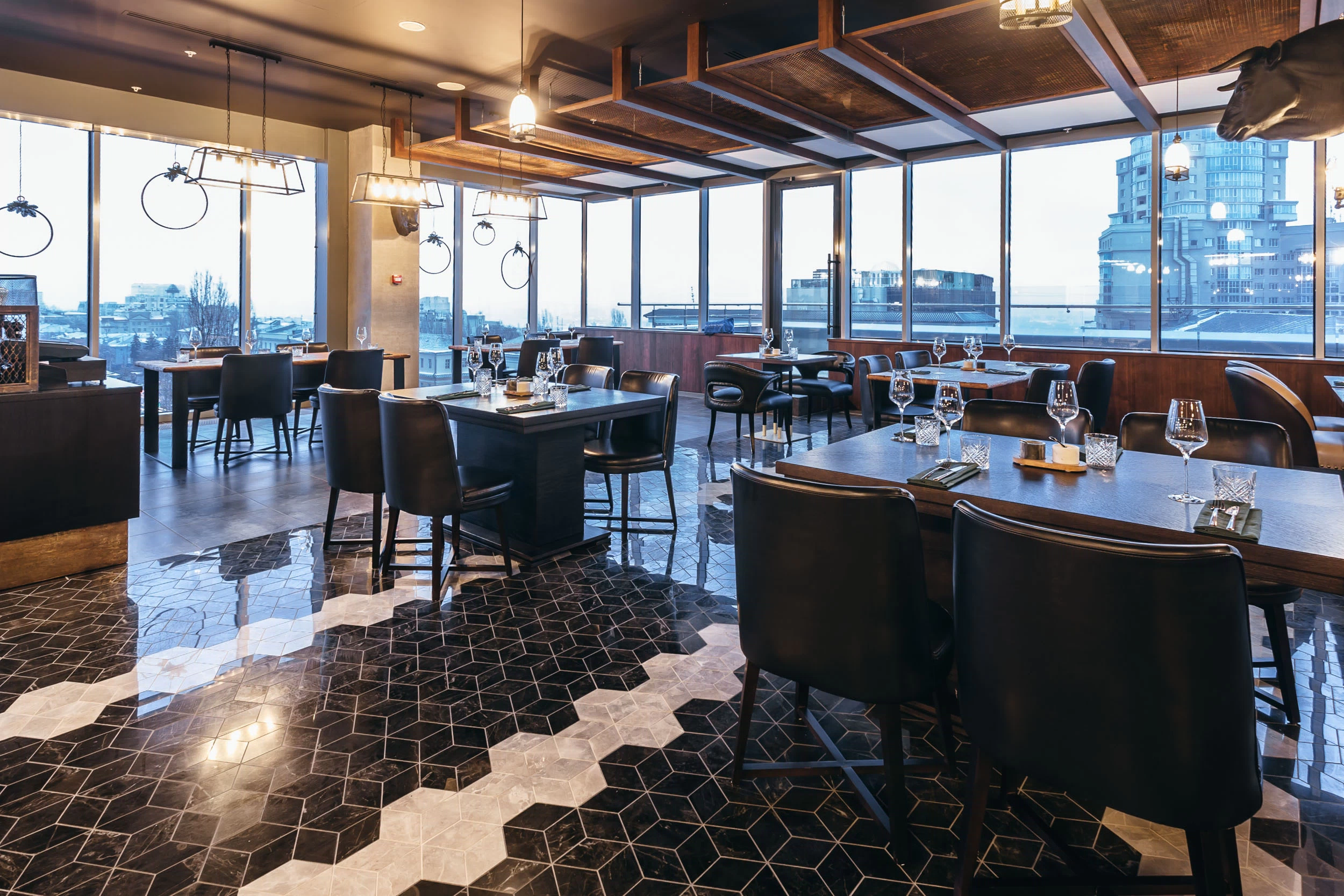 AtlasConcorde Hotel Marriott Russia 022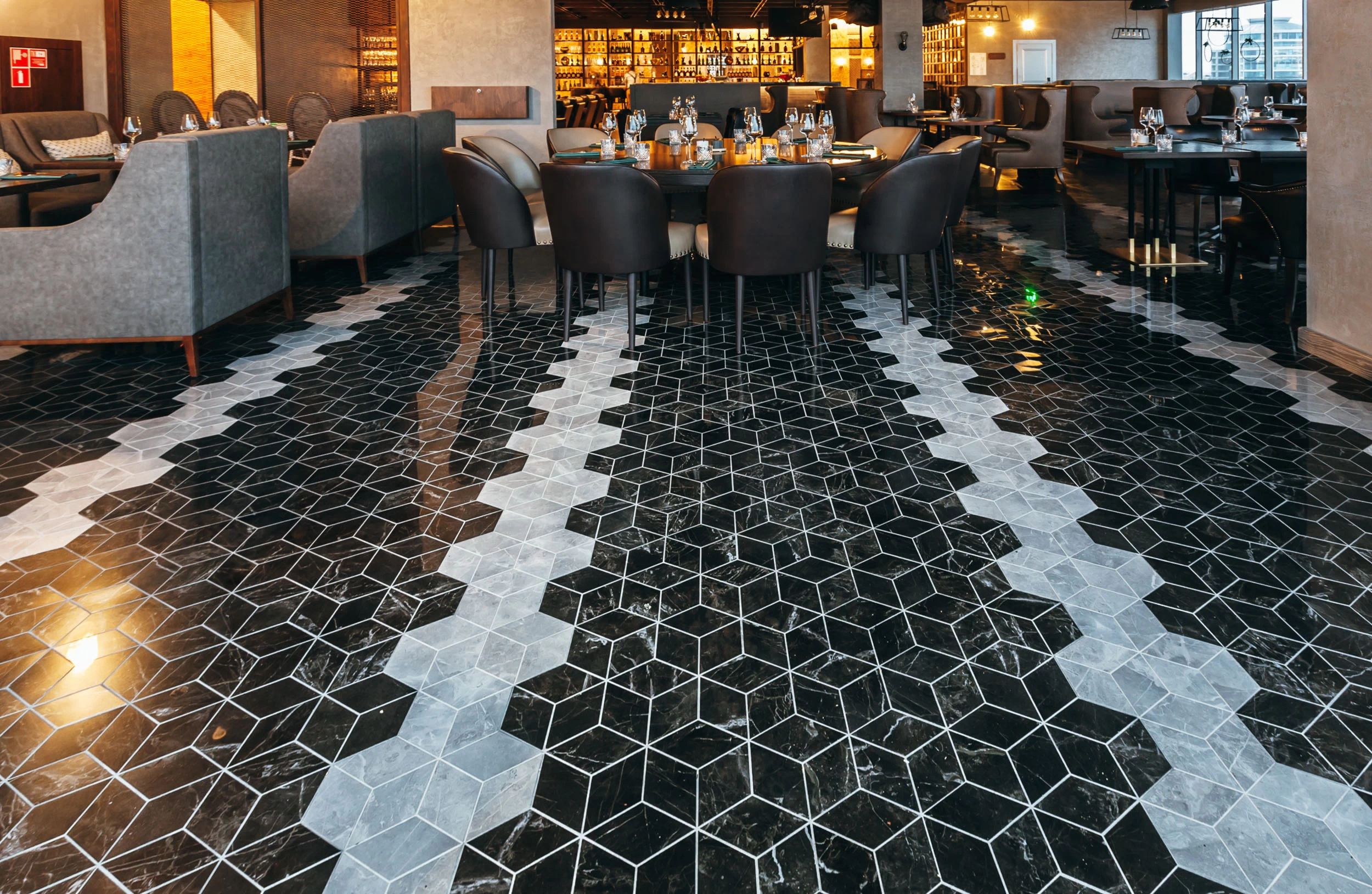 AtlasConcorde Hotel Marriott Russia 026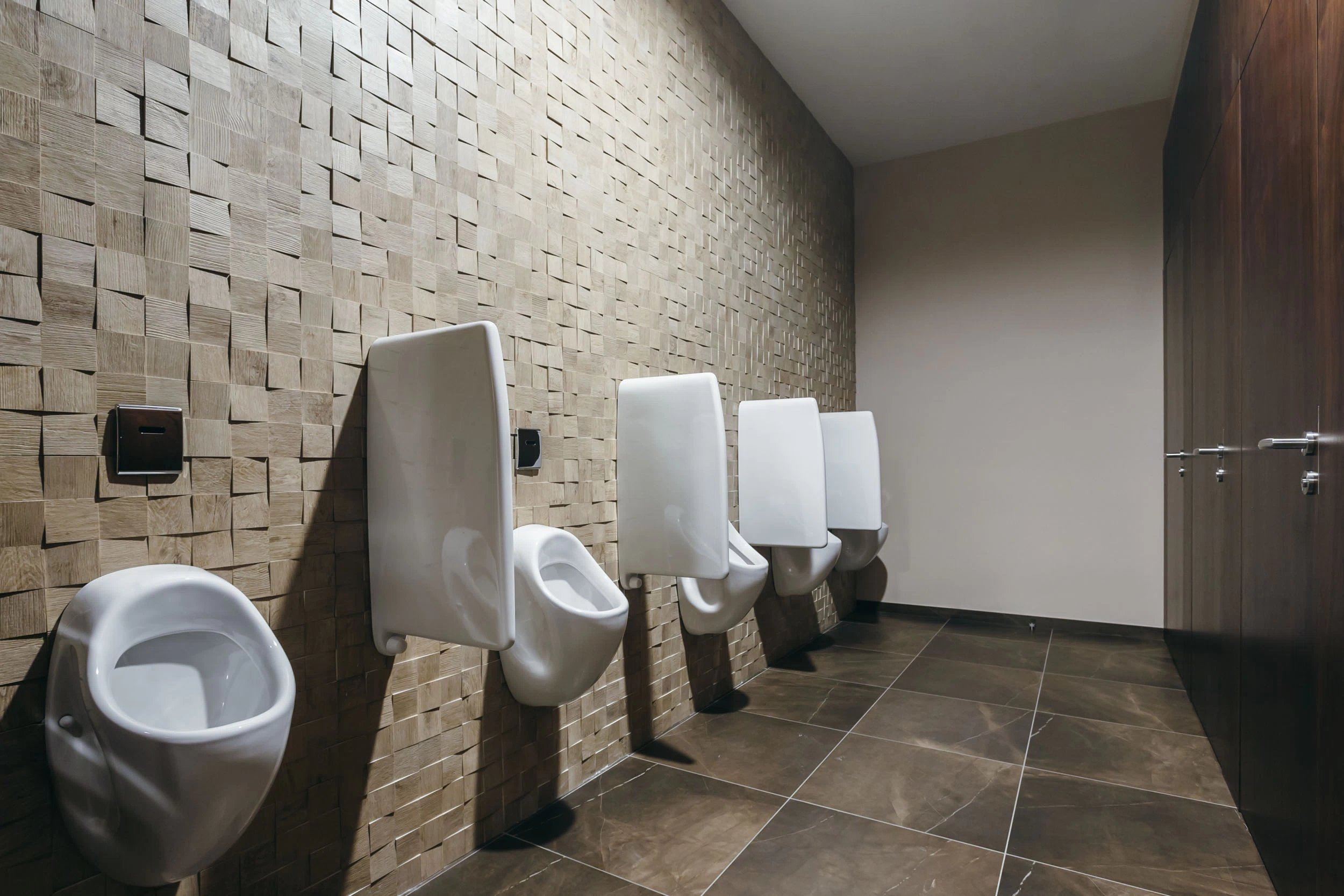 AtlasConcorde Hotel Marriott Russia 033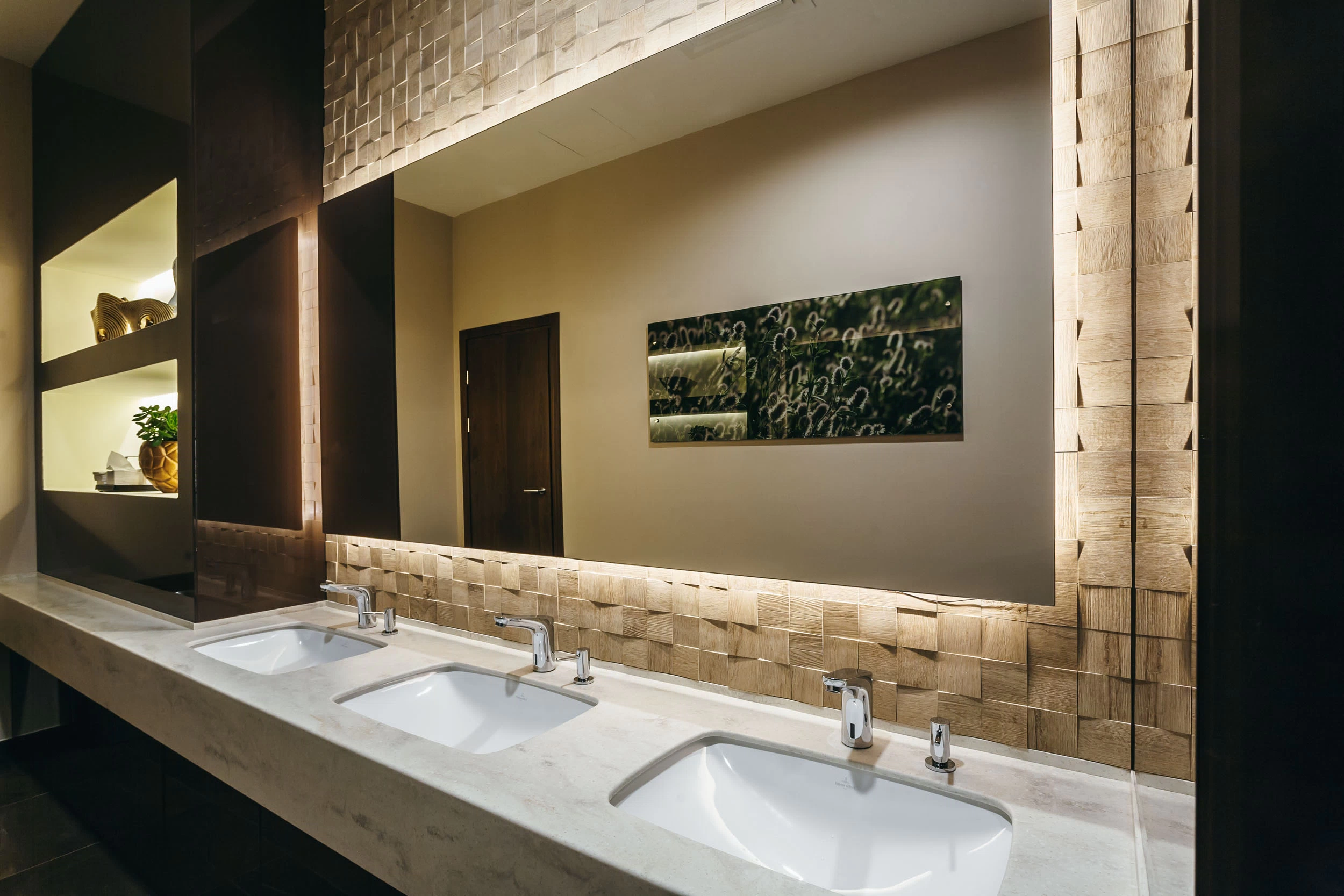 AtlasConcorde Hotel Marriott Russia 036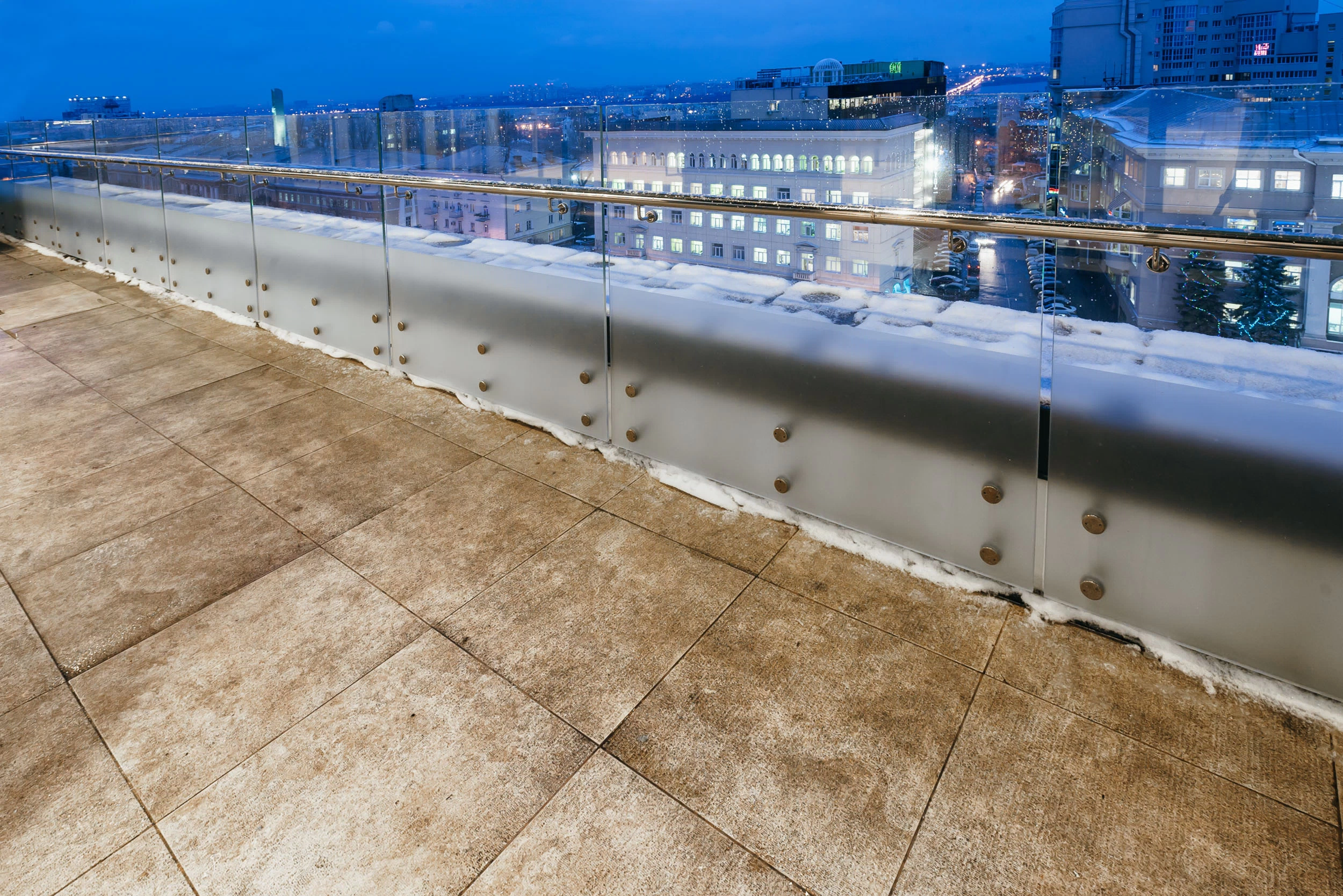 AtlasConcorde Hotel Marriott Russia 044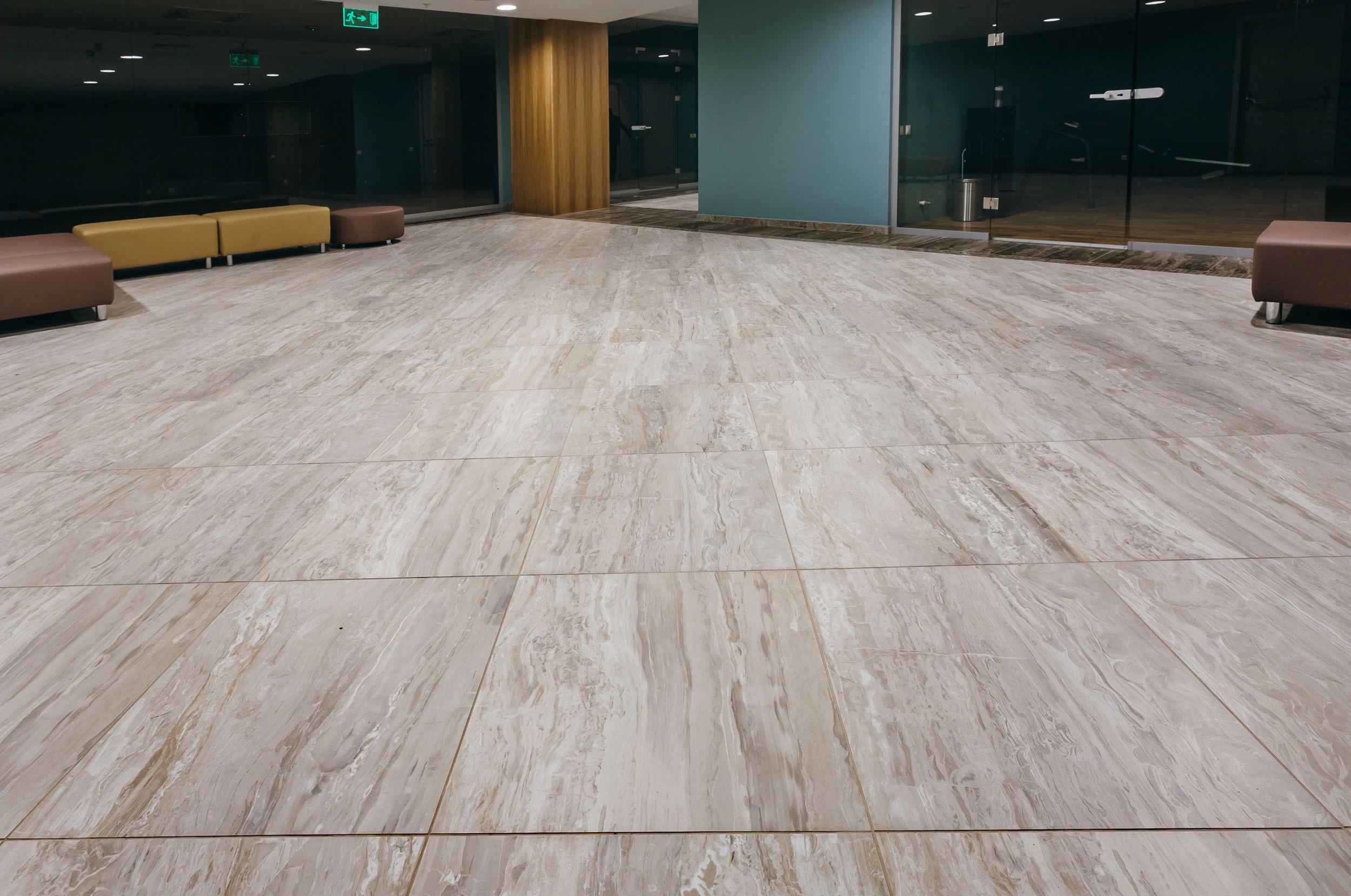 AtlasConcorde Hotel Marriott Russia 046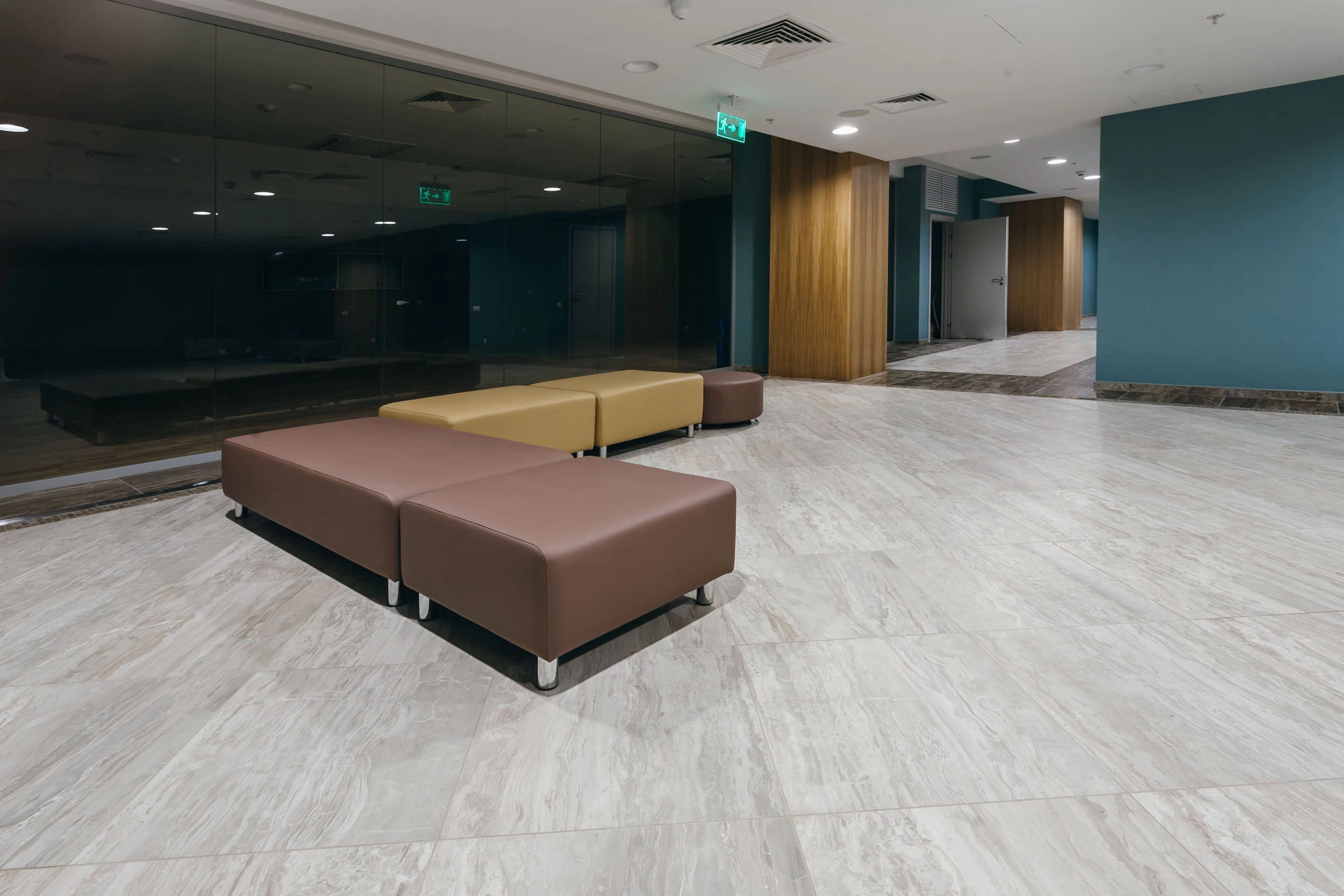 AtlasConcorde Hotel Marriott Russia 047
Inside the project
The leading collections