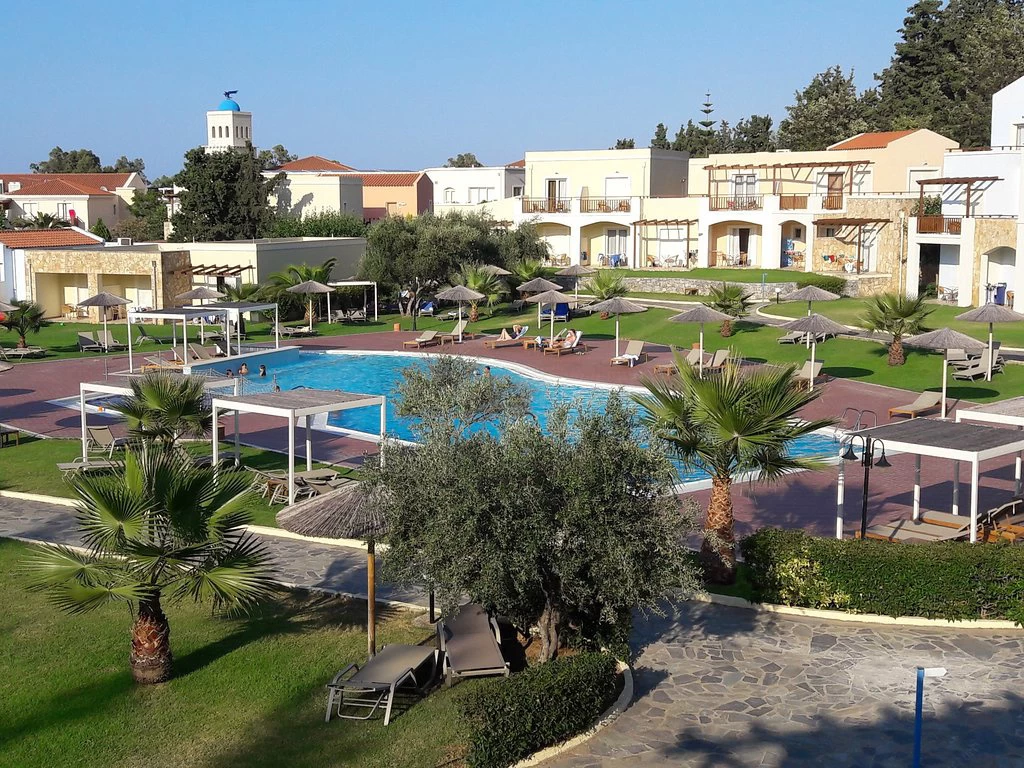 Hospitality
Pilot Beach Resort
Pilot Beach Resort is located on the northwest coast of Crete, in the bay of Almyros near the picturesque fishing village of Georgioupolis, in a setting of incomparable beauty. Considered one of the best five-star hotels in Crete, it offers top-notch services that convey the spirit of community and hospitality that have always distinguished the island.
Designed by award-winning architects, the hotel has the spirit of a small Cretan village and the features of a cutting-edge luxury resort: low-rise buildings built with eco-friendly materials recall the traditions of the place, shaped by the many cultures that have influenced its architecture. In this setting, Atlas Concorde has brought a touch of Italian character, supplying about 2,500 square meters of marble-effect ceramic tiles for the bathrooms in the hotel rooms.
The ideal solution for spectacular environments with a great look, the porcelain tile surfaces chosen for the resort's interiors display intense graphics and an attention to every detail, evoking the natural material with extraordinary realism. With their intense veins, natural shading and refined beauty, the tiles combine the personality and expressive power of the marble effect with the advantages of porcelain tiles like perfect reproducibility over time and resistance to wear, stains and contact with detergents.
The ceramic collection used is Marvel Pro in the warm hue Cremo Delicato and in the darker Grey Fleury.
Where
Georgioupolis, Greece
Inside the project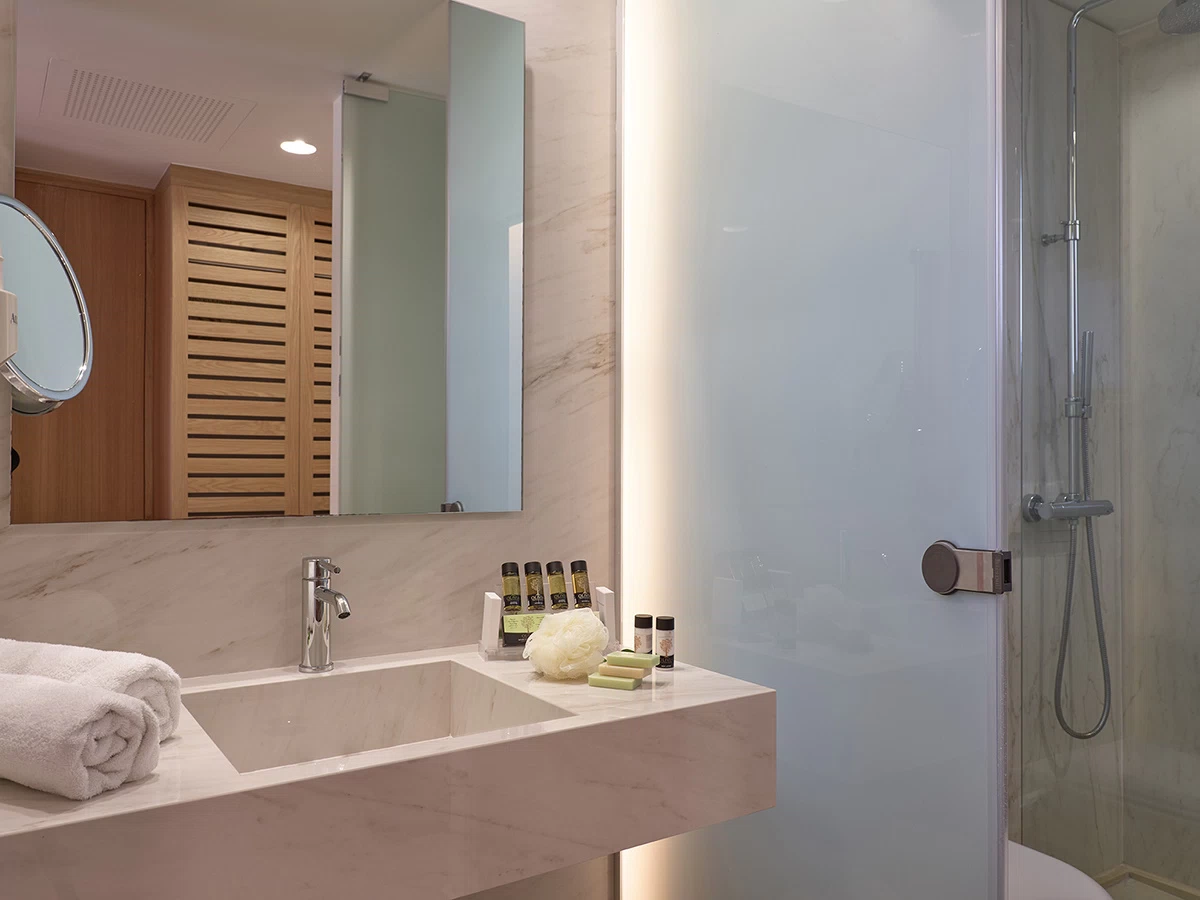 AtlasConcorde Asteras SA - Pilot Beach Grecia 010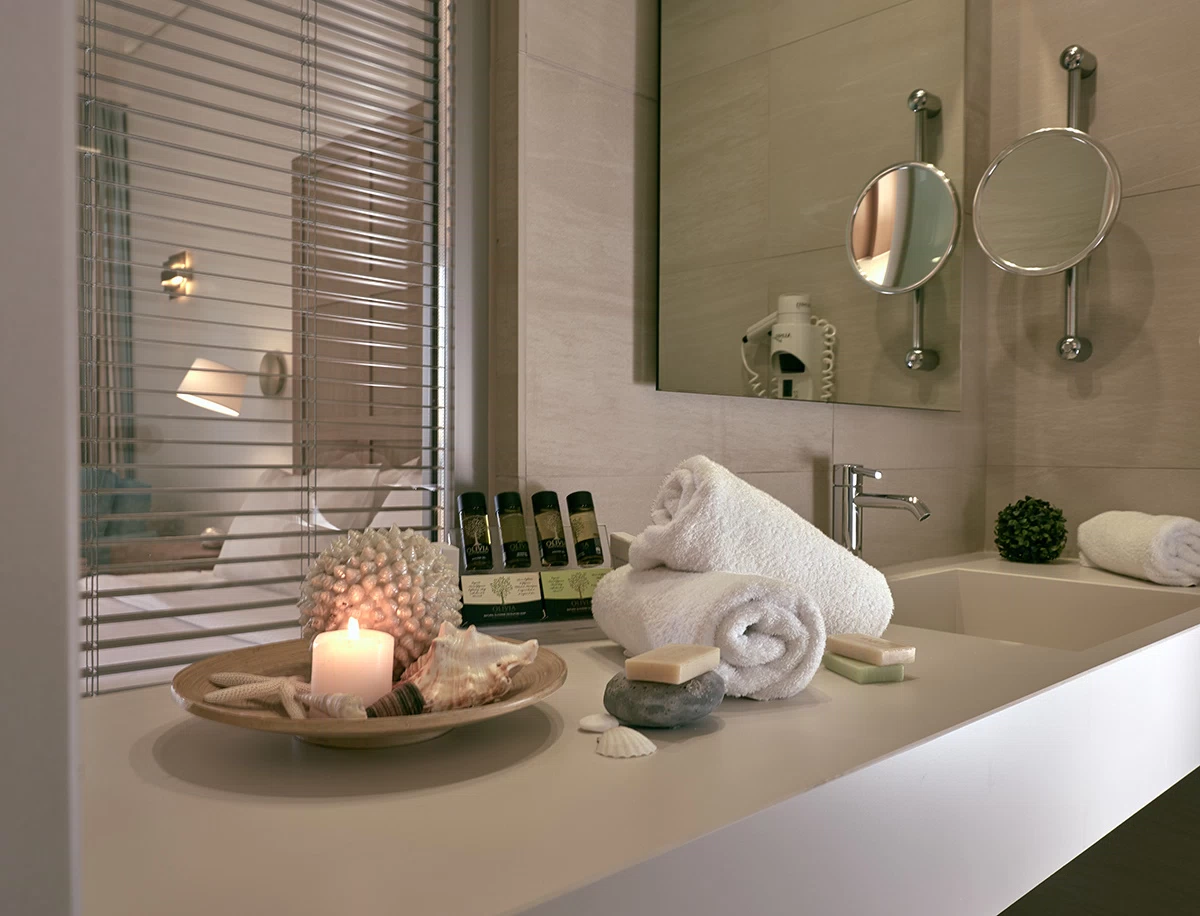 AtlasConcorde Asteras SA - Pilot Beach Grecia 008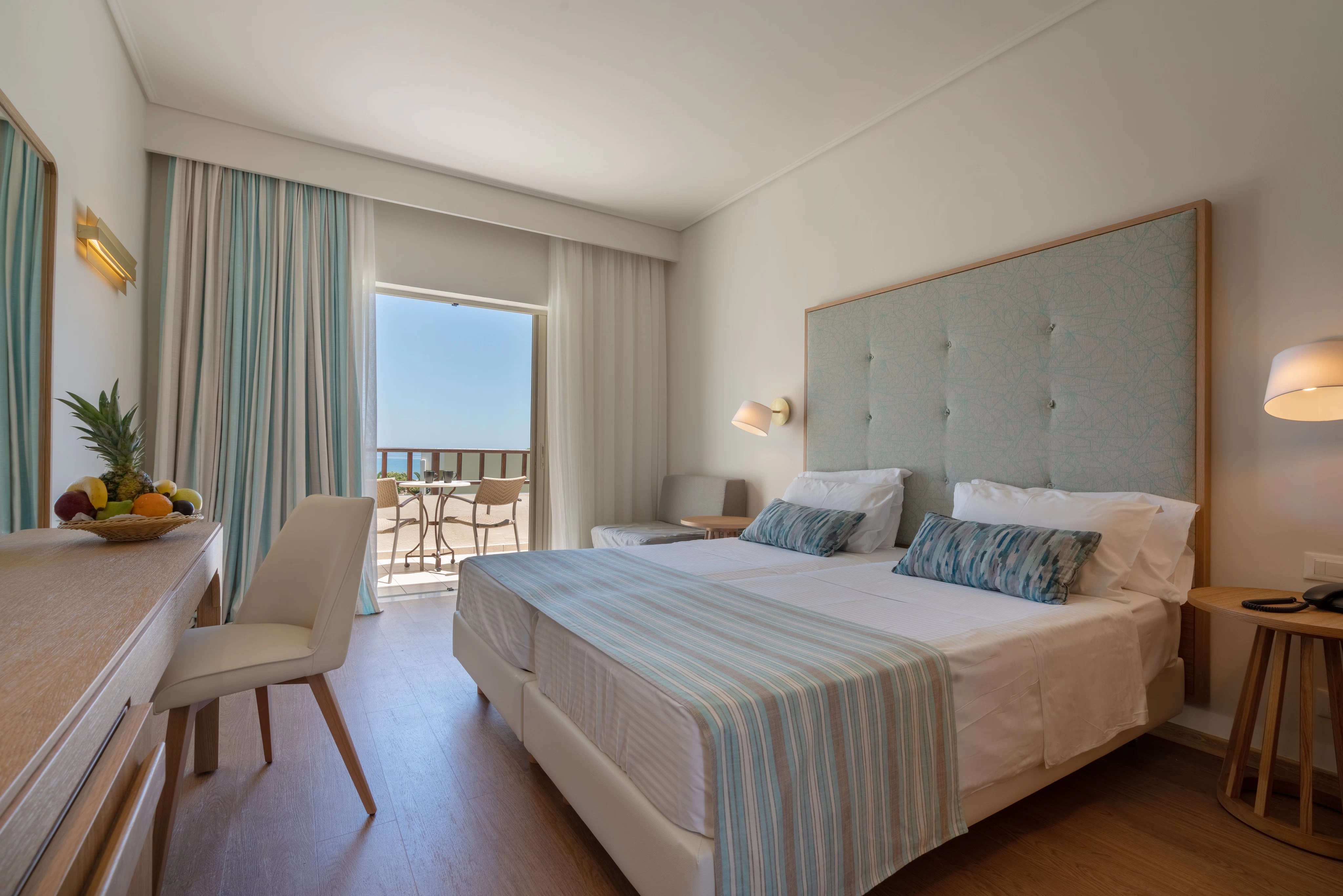 AtlasConcorde Asteras SA - Pilot Beach Grecia 000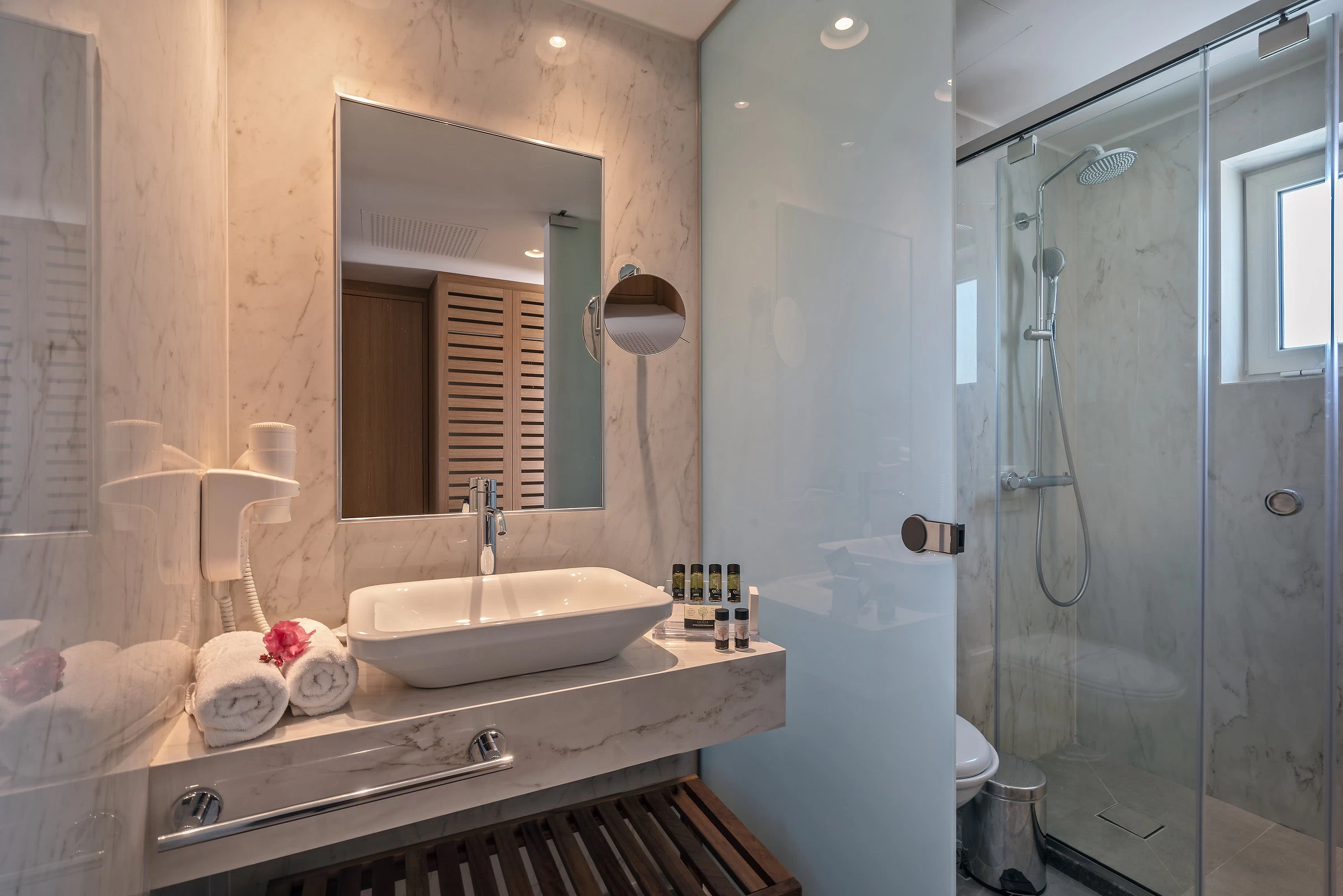 AtlasConcorde Asteras SA - Pilot Beach Grecia 004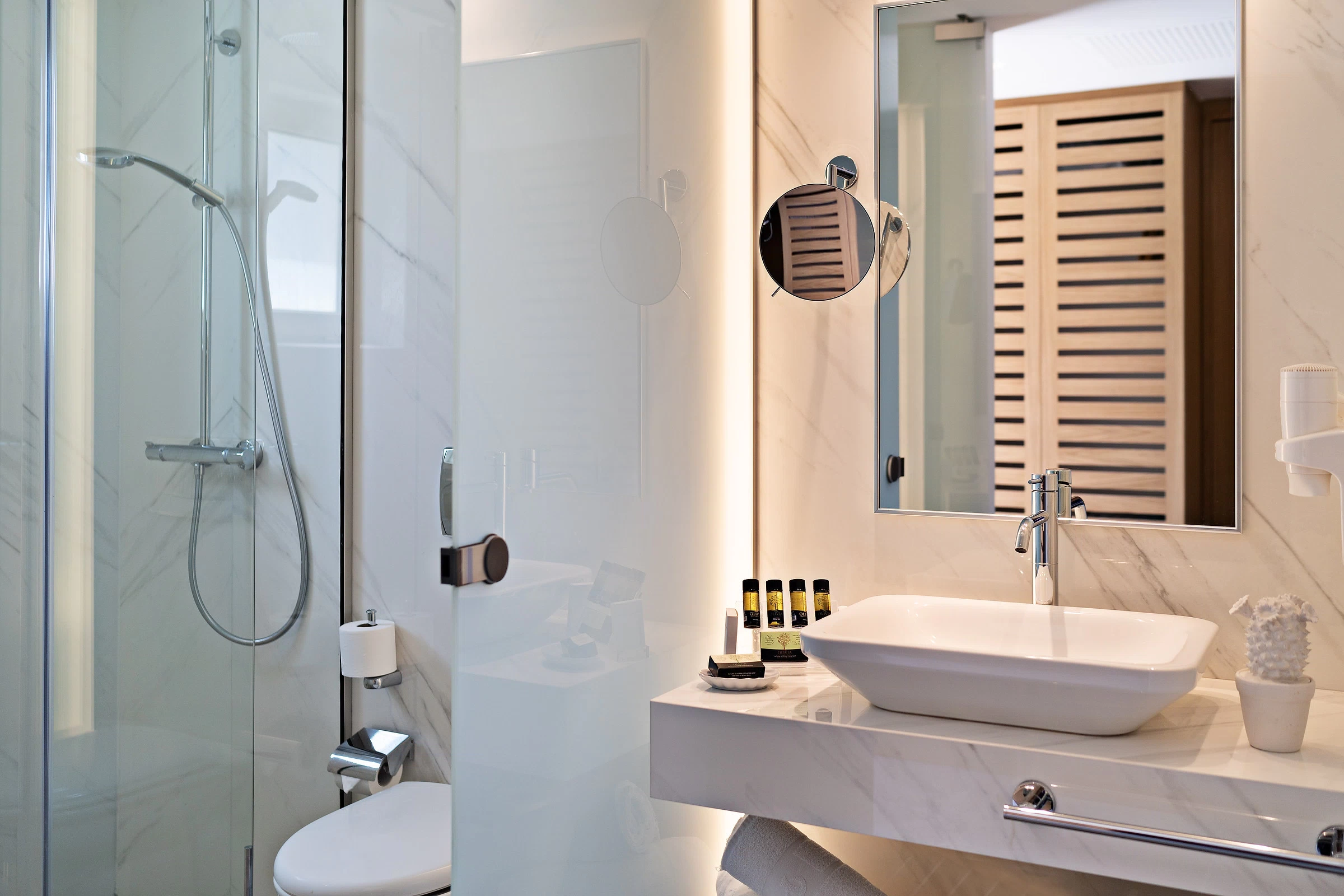 AtlasConcorde Asteras SA - Pilot Beach Grecia 006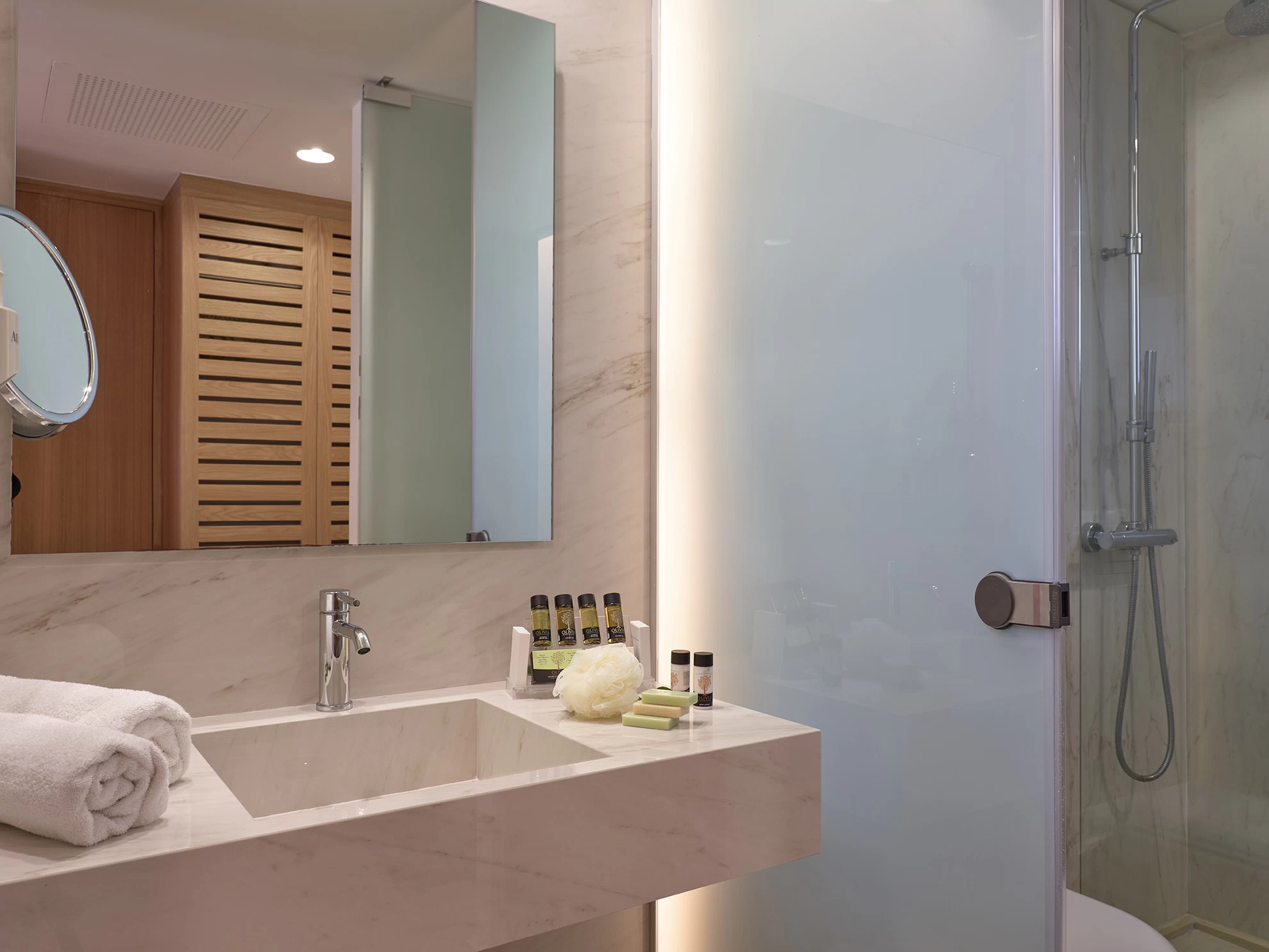 AtlasConcorde Asteras SA - Pilot Beach Grecia 014
Inside the project
The leading collections