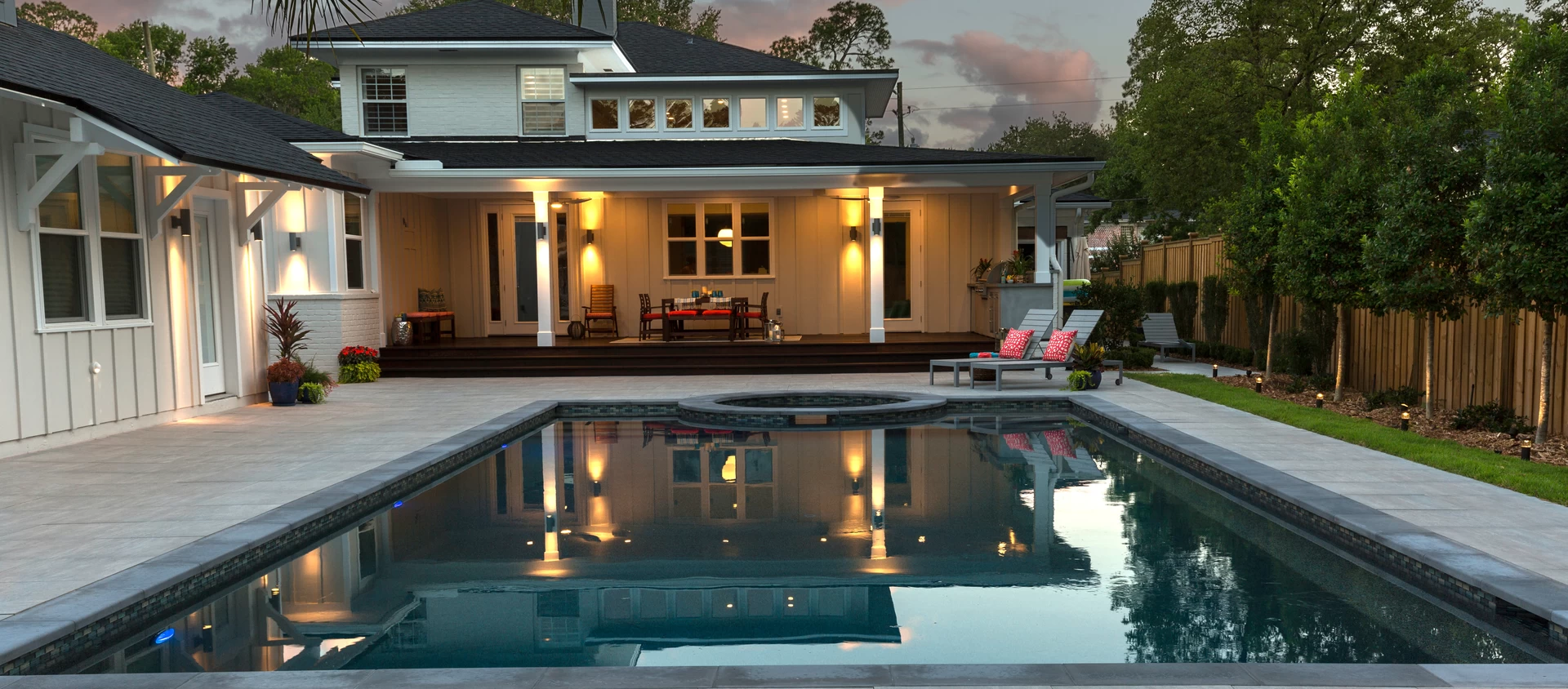 Residential
Private garden
An elegant family home in Jacksonville, Florida in the United States built in a location with a beautiful view features Atlas Concorde outdoor tiles.
For the design of the American-style residence, 2 cm thick tiles from Atlas Concorde's Mark collection were chosen, for outdoor tiles that are safe and reliable.
The site covers an extensive area, creating an airy outdoor space that has been finished with attention to the smallest detail. Connected to the residence is the outdoor pool area, surrounded by green trees that underline the relaxing atmosphere.
In this residential project featuring a contemporary design, the 60x60 Mark outdoor tiles made of 2 cm thick porcelain stoneware truly stand out. The surface, textured and vigorous, recalls the expressiveness of materials like cement, resin, stone, marble and oxidised metals. The flooring, characterised by a marked texture, guarantees durability and safety outdoors, representing the ideal solution for spaces that require specific practical and anti-slip characteristics, like the area around a swimming pool. Atlas Concorde outdoor floor tiles are also resistant to temperature fluctuations and atmospheric conditions.
Where
Jacksonville, United States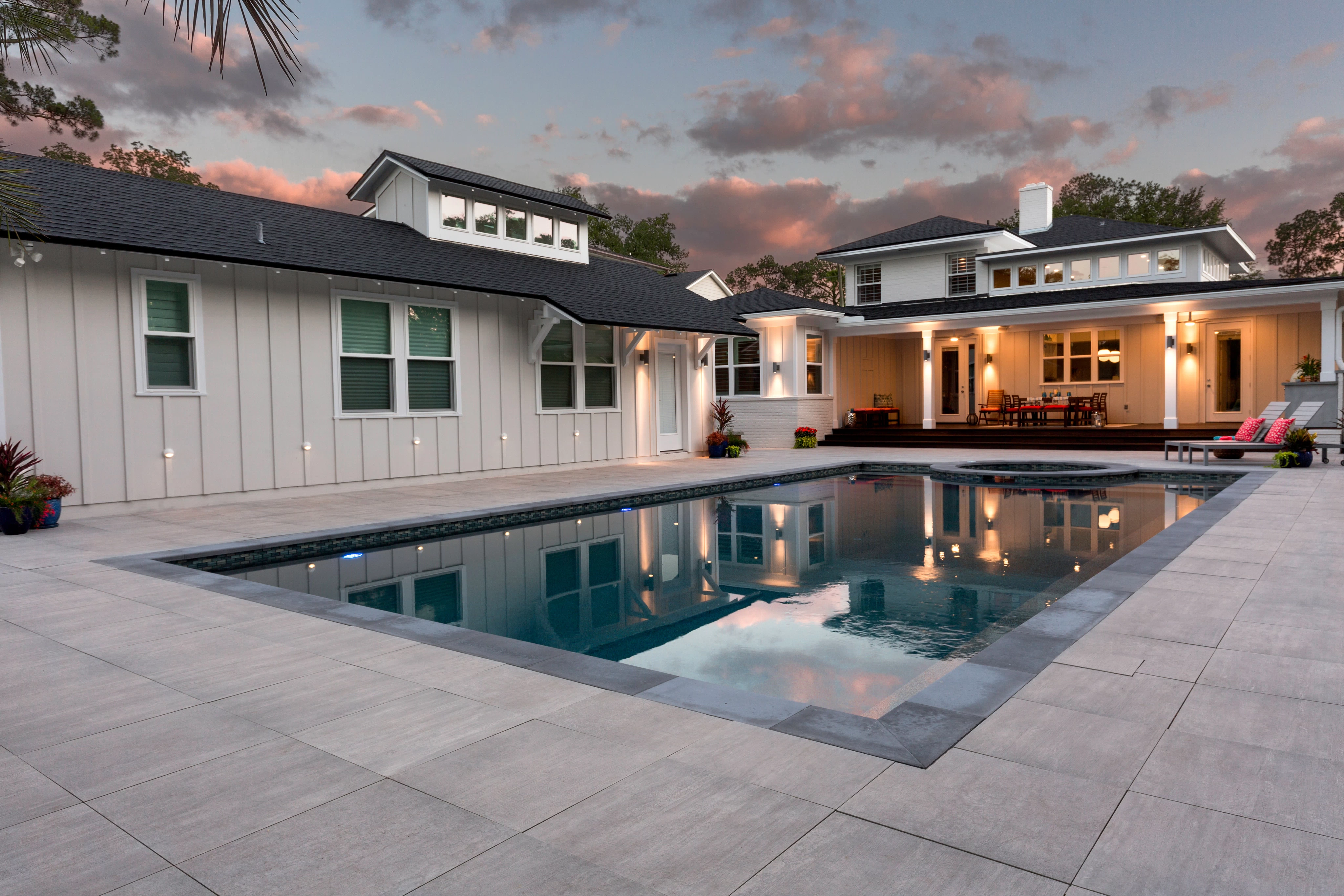 AtlasConcorde Private Garden USA 007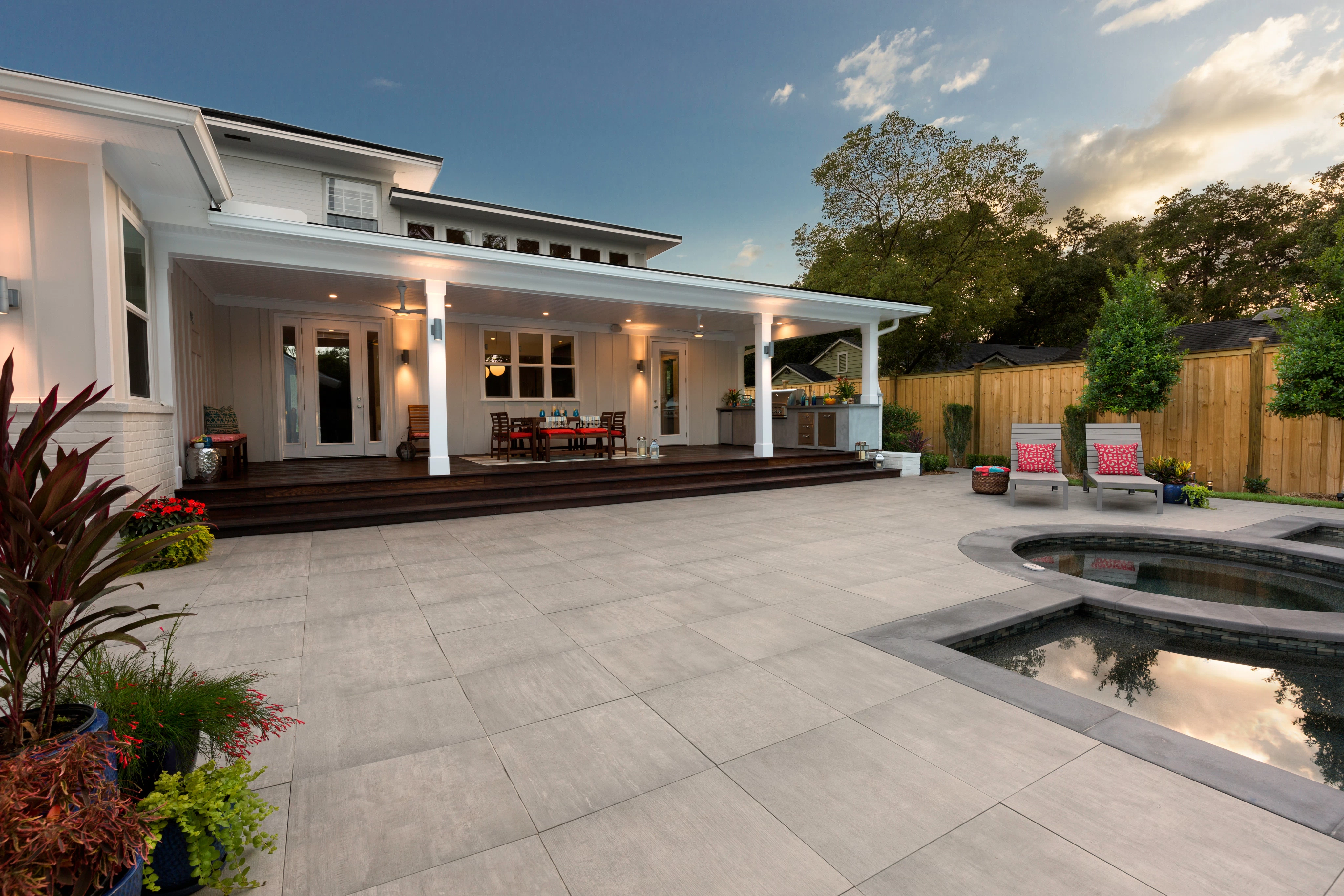 AtlasConcorde Private Garden USA 001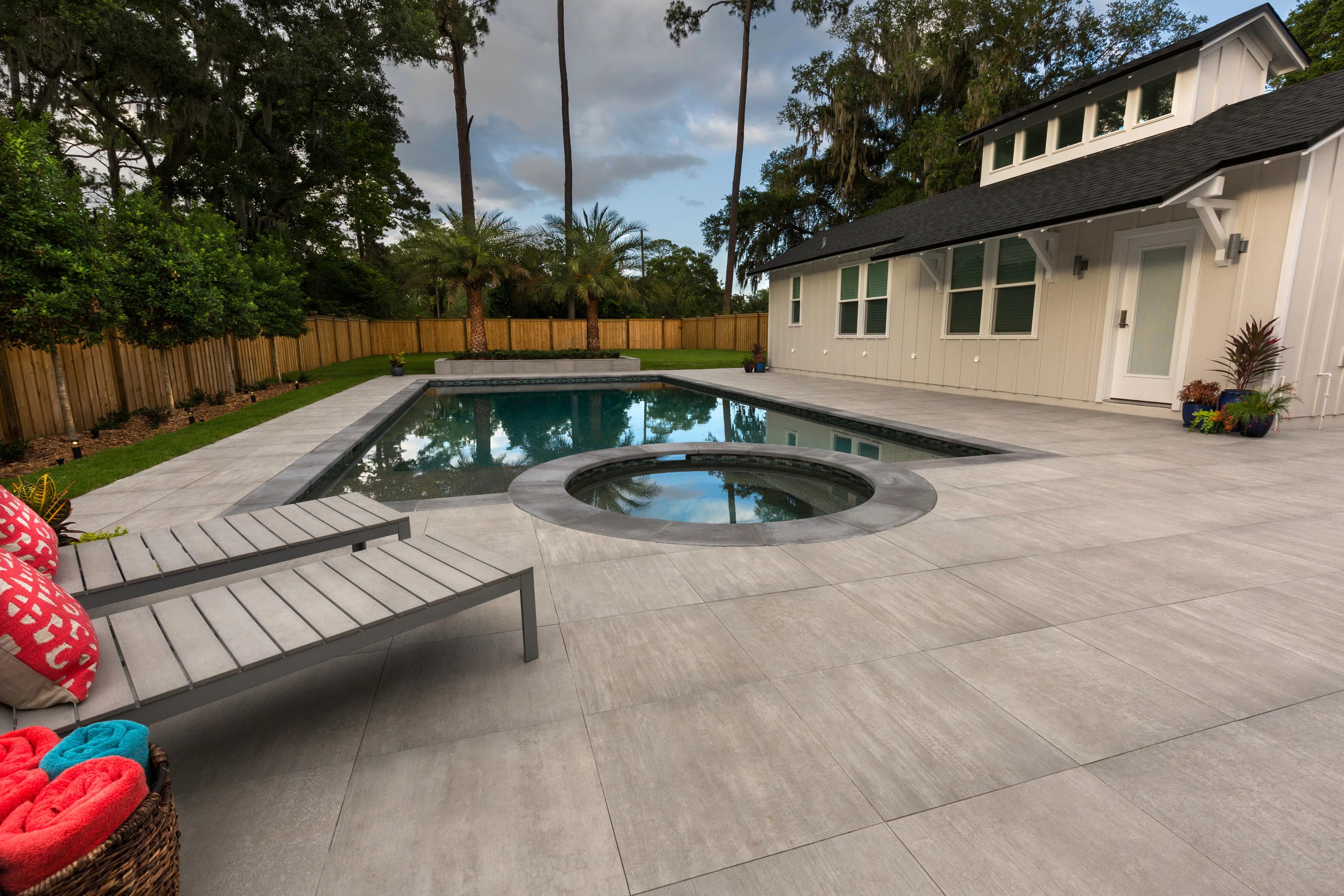 AtlasConcorde Private Garden USA 002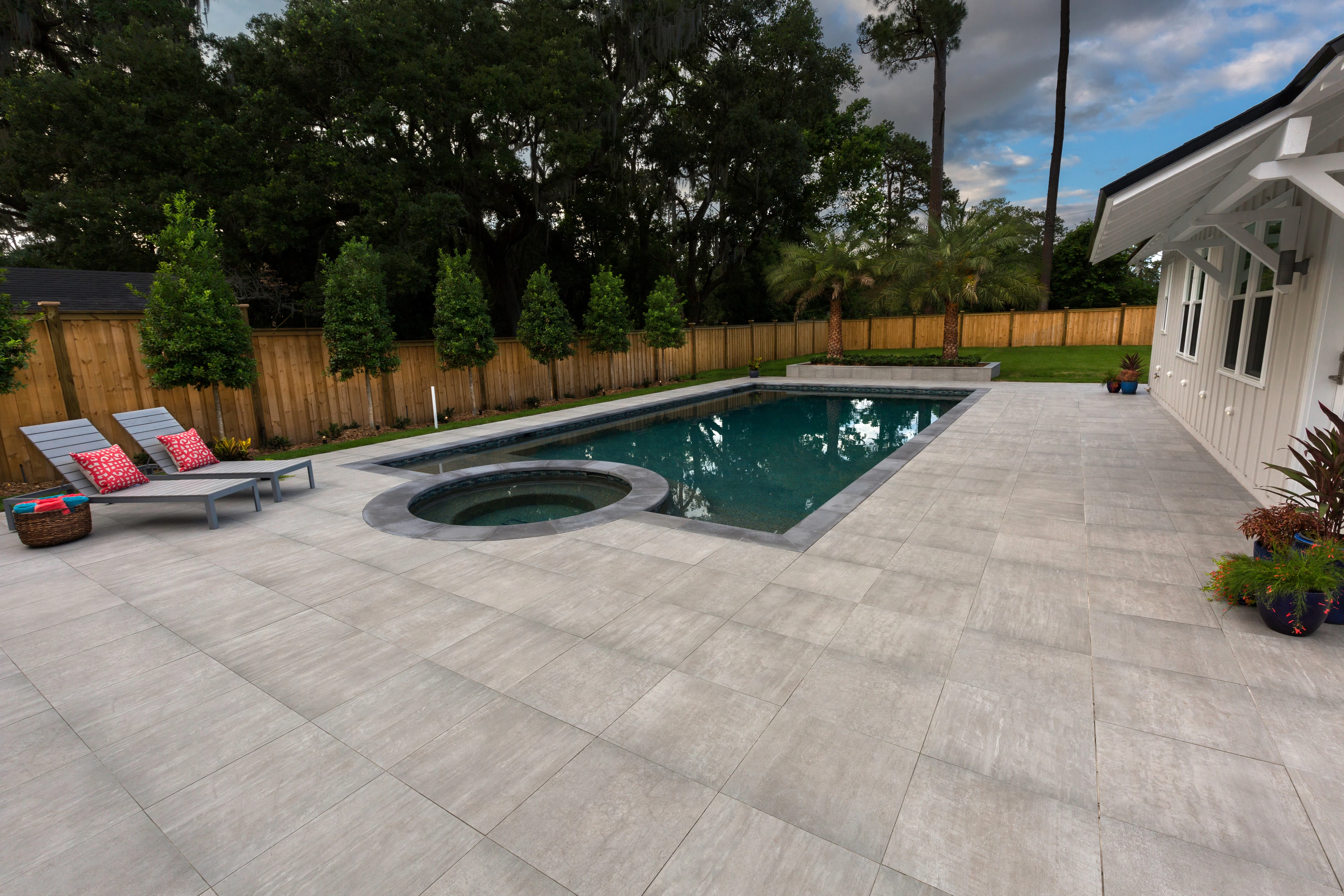 AtlasConcorde Private Garden USA 003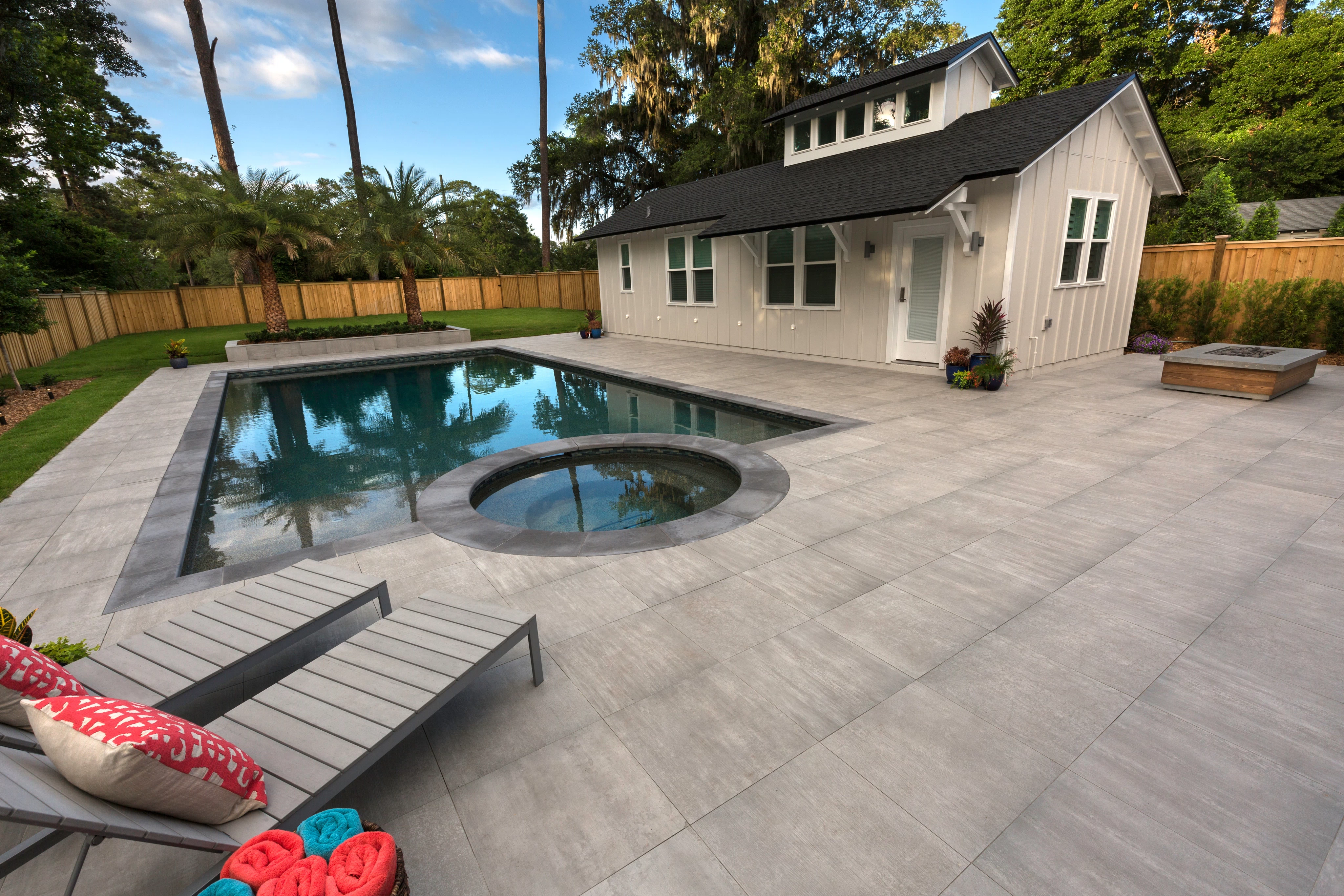 AtlasConcorde Private Garden USA 004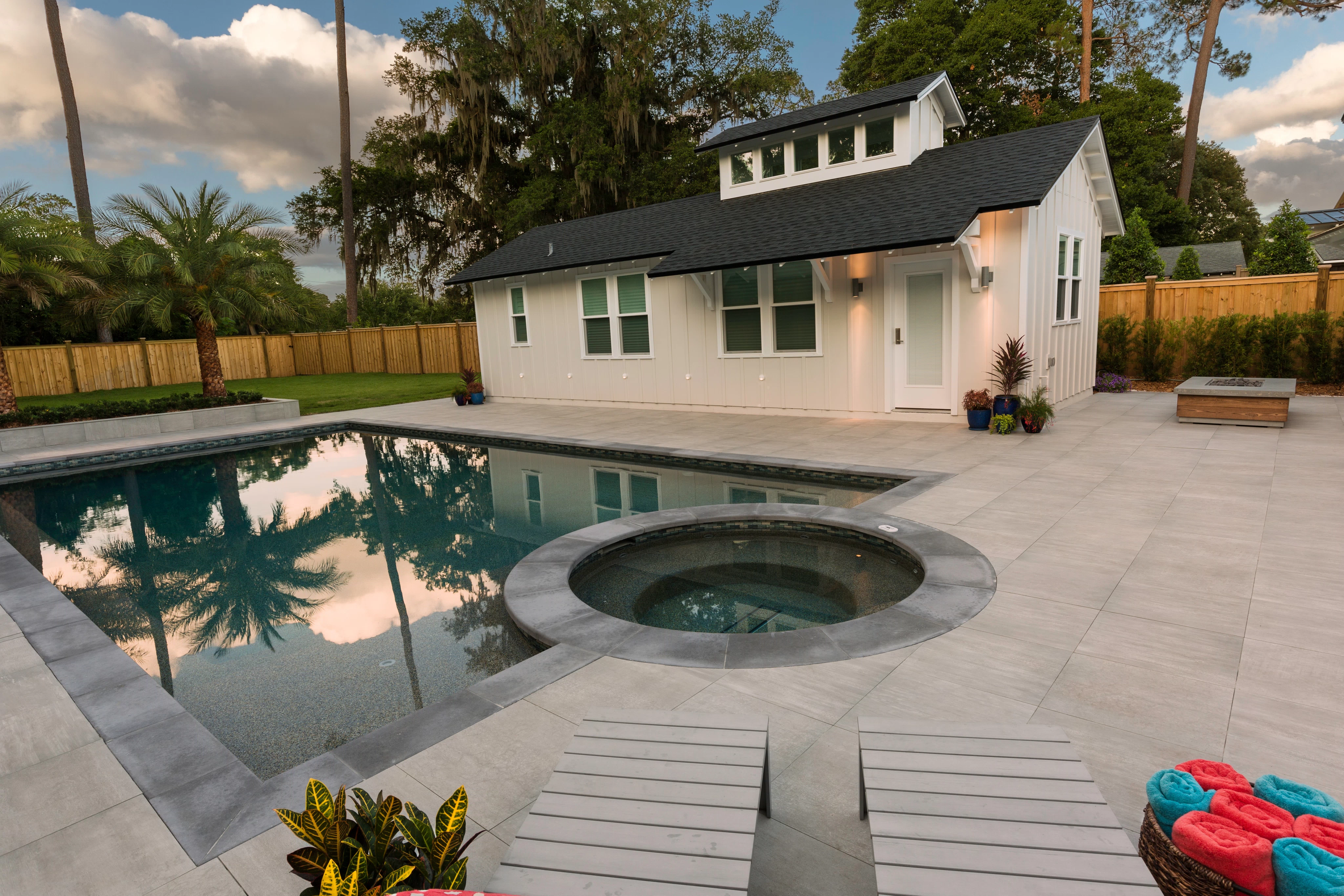 AtlasConcorde Private Garden USA 005