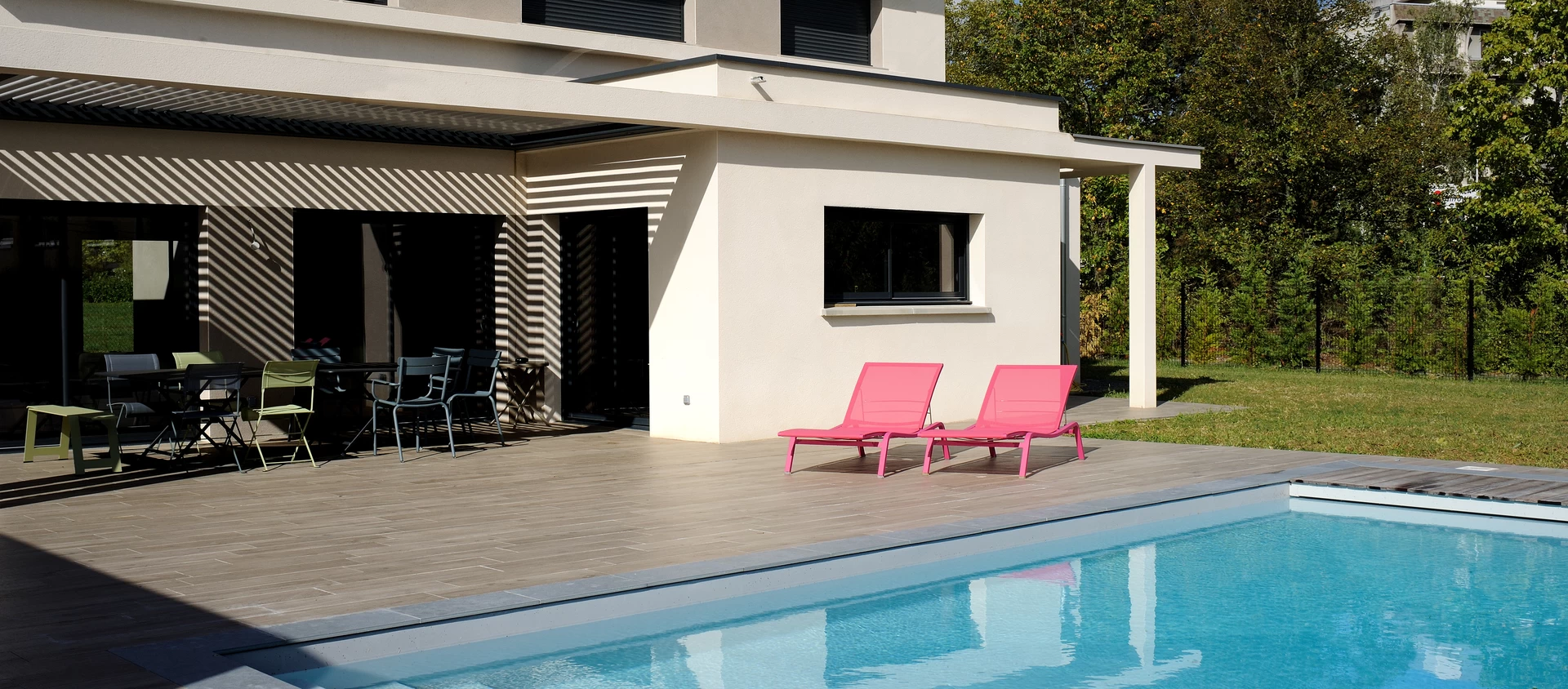 Residential
Private Residence
A modern residence located in Ecully in France is notable for its simple and natural character. The design of the outdoor spaces called for the use of Etic porcelain stoneware with a wood effect in a textured version, bringing to the outdoors the timeless appeal of wood essences rich in charm and history. The sunny areas are flanked by shadow-rich areas for total relaxation in harmony with the surrounding environment.
Etic is a wood-effect porcelain stoneware collection made by Atlas Concorde that offers a selection of surfaces that replicate untreated refined and exclusive wood with a well-defined character. The collection, which includes indoor flooring and outdoor flooring, is ideal for designing environments that require both an exciting atmosphere and high-level technical characteristics.
Surrounded by a lush garden, the Ecully villa project is enriched by an elegant outdoor swimming pool, surrounded by green, relaxing spaces. Etic textured reproduces a sawn finish with a pleasant three-dimensional effect full of allure. The outdoor floors made with textured Etic complies with high standards of durability and safety. The collection includes numerous special pieces that make it possible for designers to complete every detail of the villa in Ecully, line the pool edges and the edges of the external paving.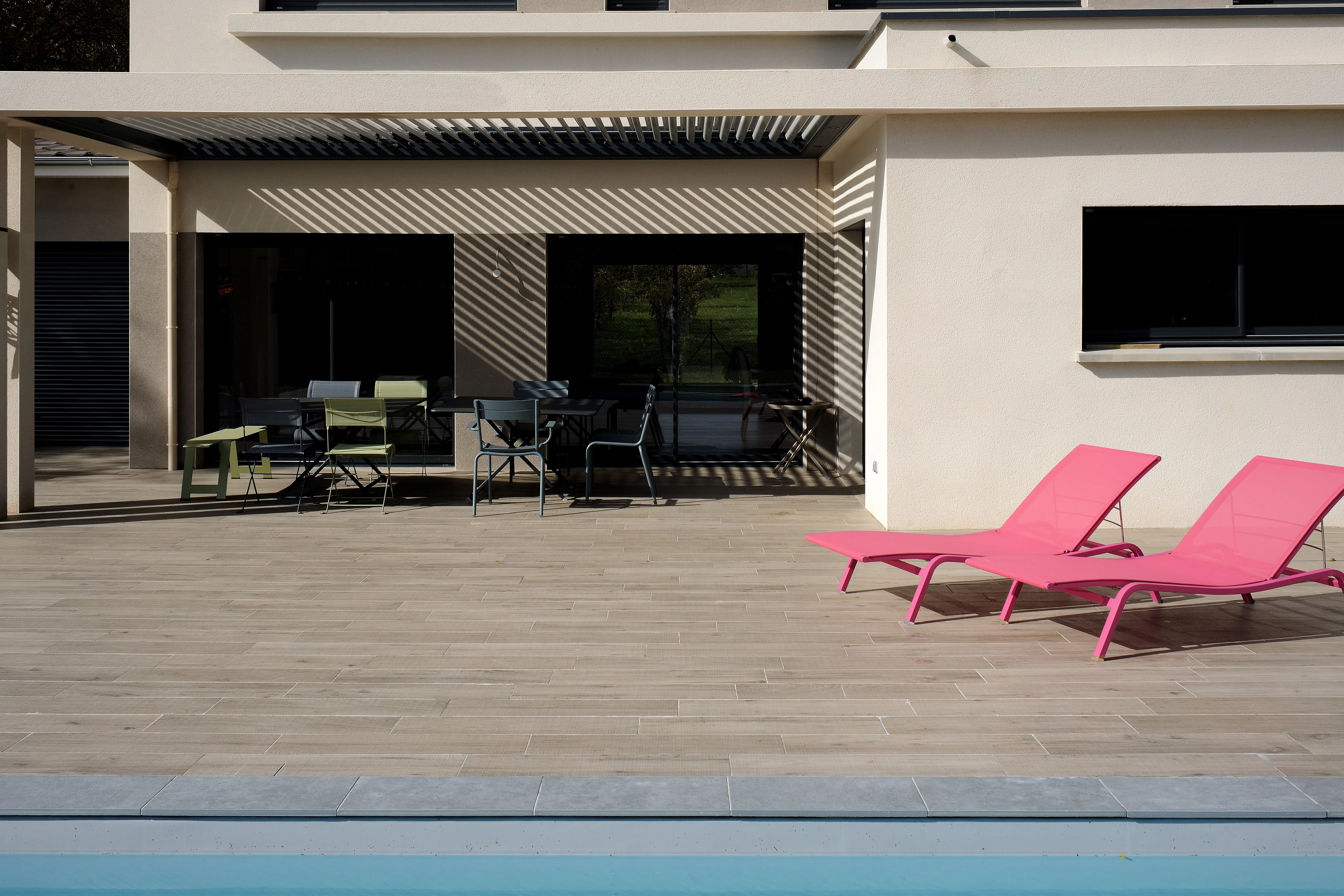 AtlasConcorde Maison Ecully Francia 005
AtlasConcorde Maison Ecully Francia 017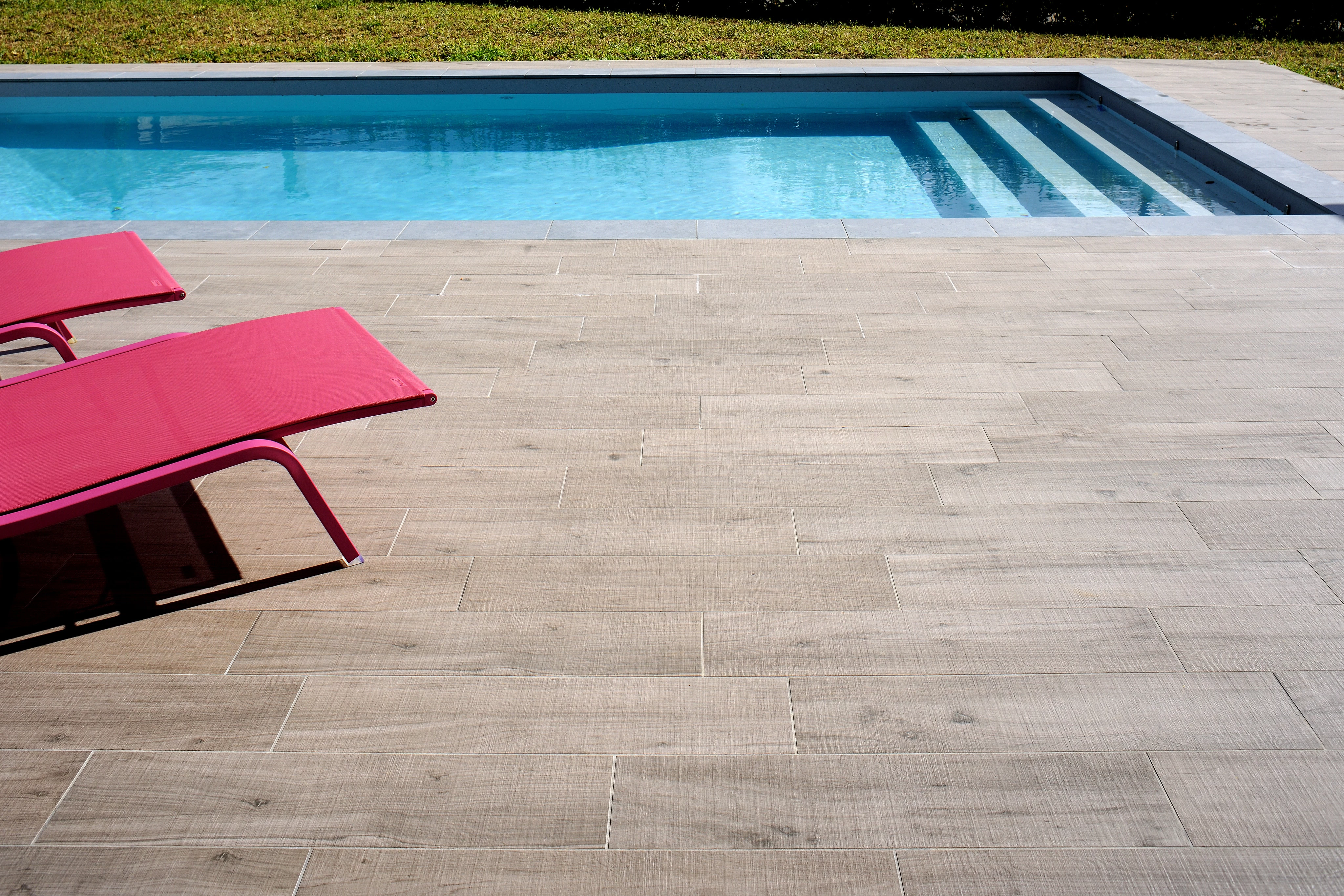 AtlasConcorde Maison Ecully Francia 002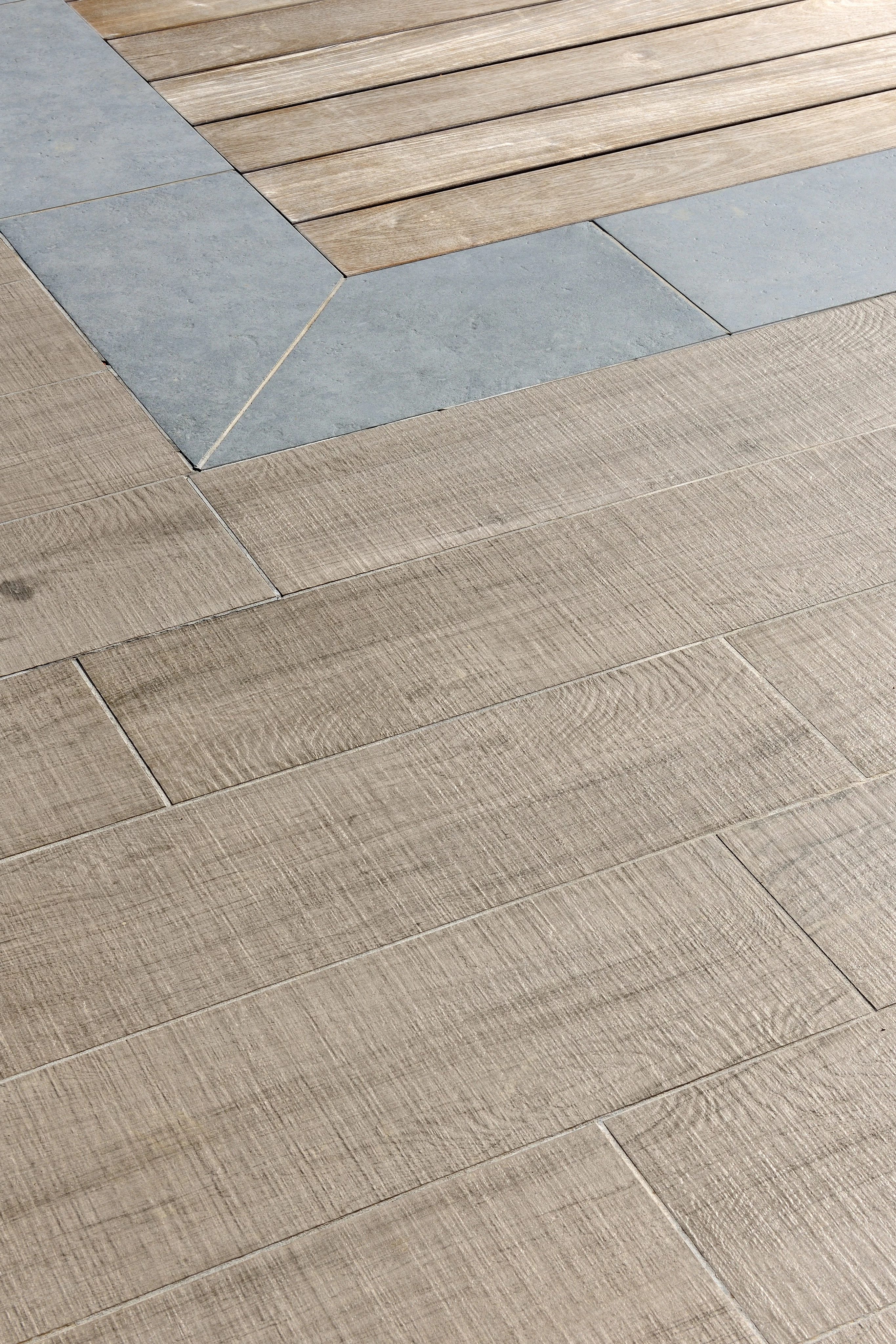 AtlasConcorde Maison Ecully Francia 007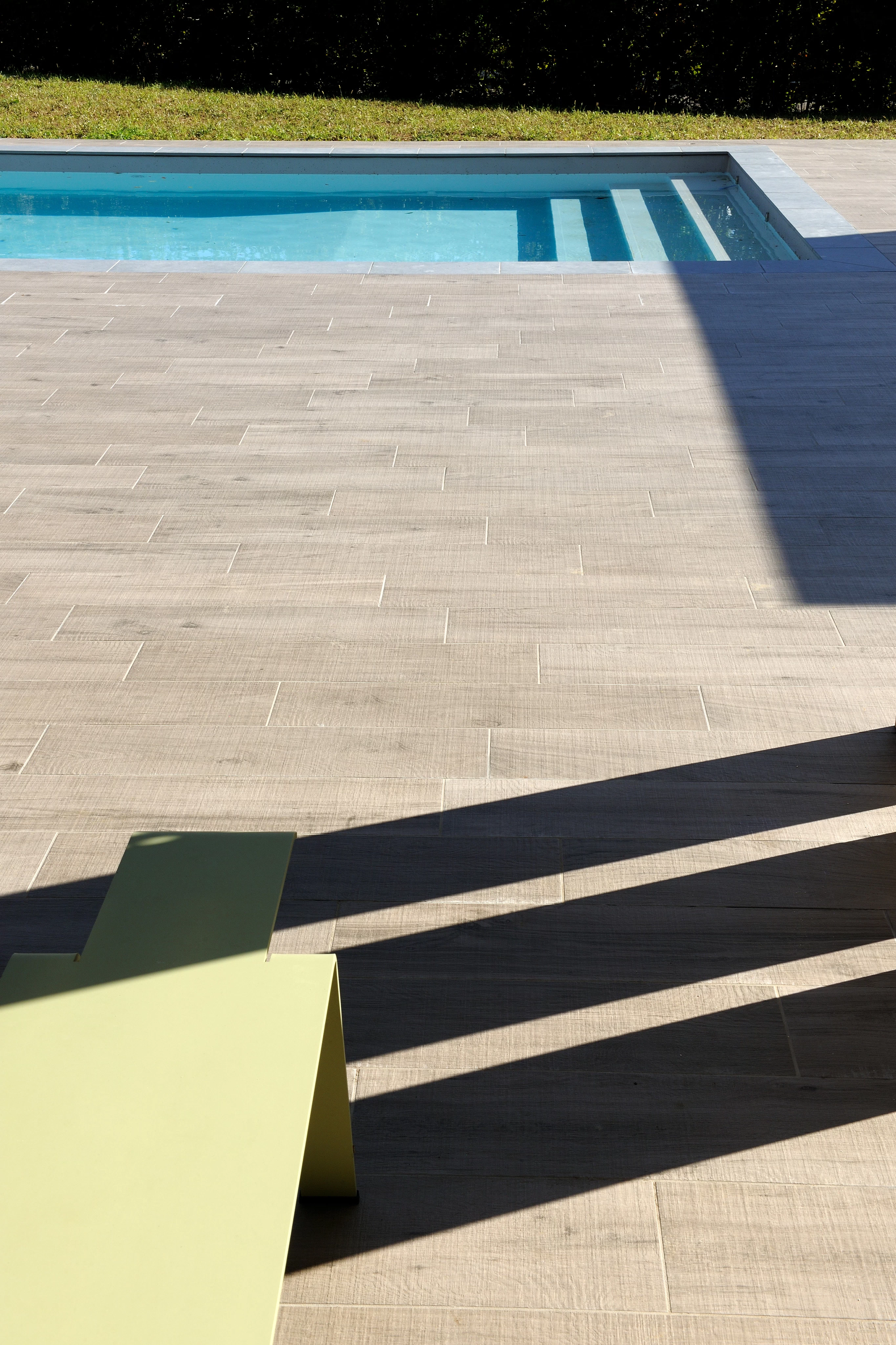 AtlasConcorde Maison Ecully Francia 011
AtlasConcorde Maison Ecully Francia 013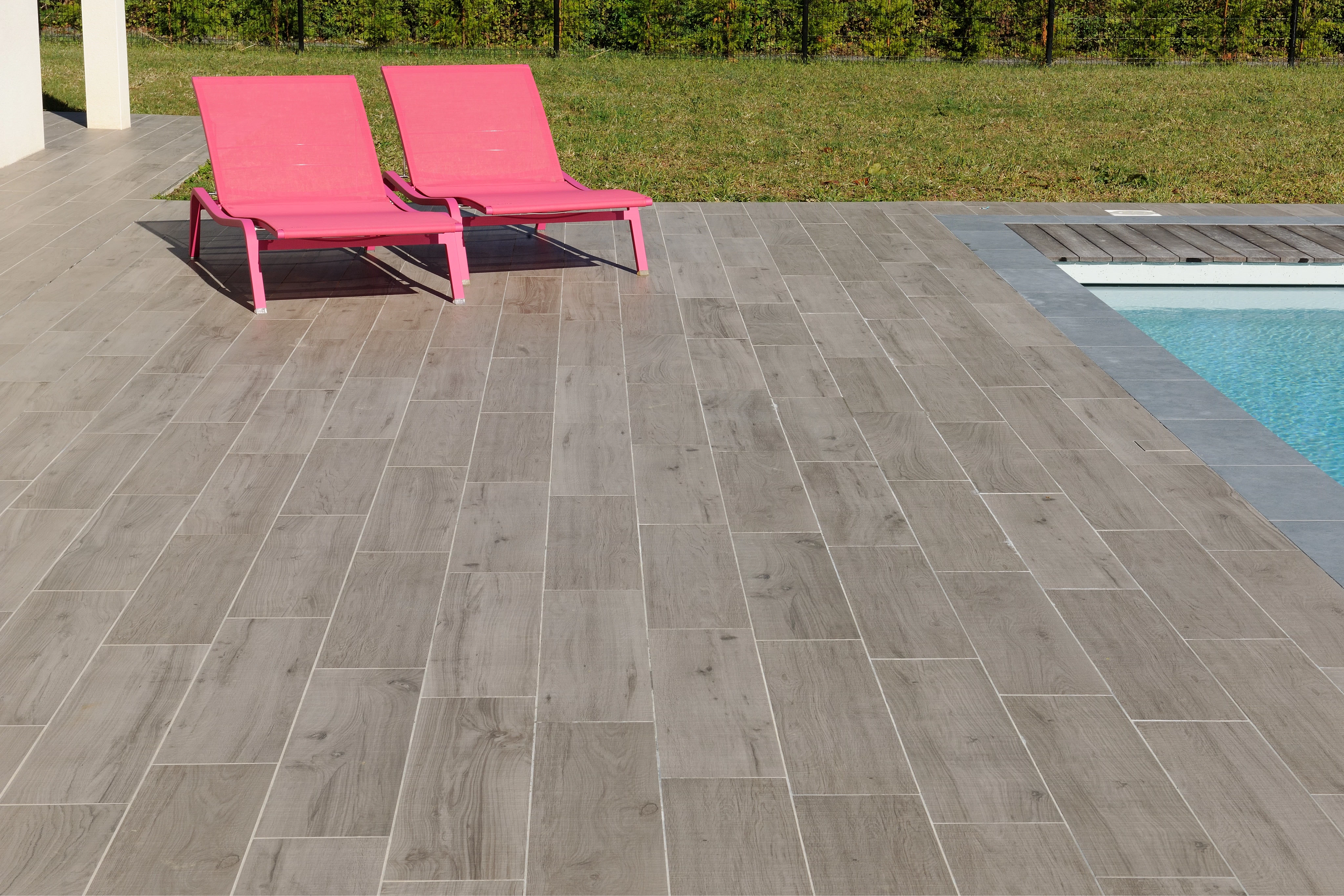 AtlasConcorde Maison Ecully Francia 014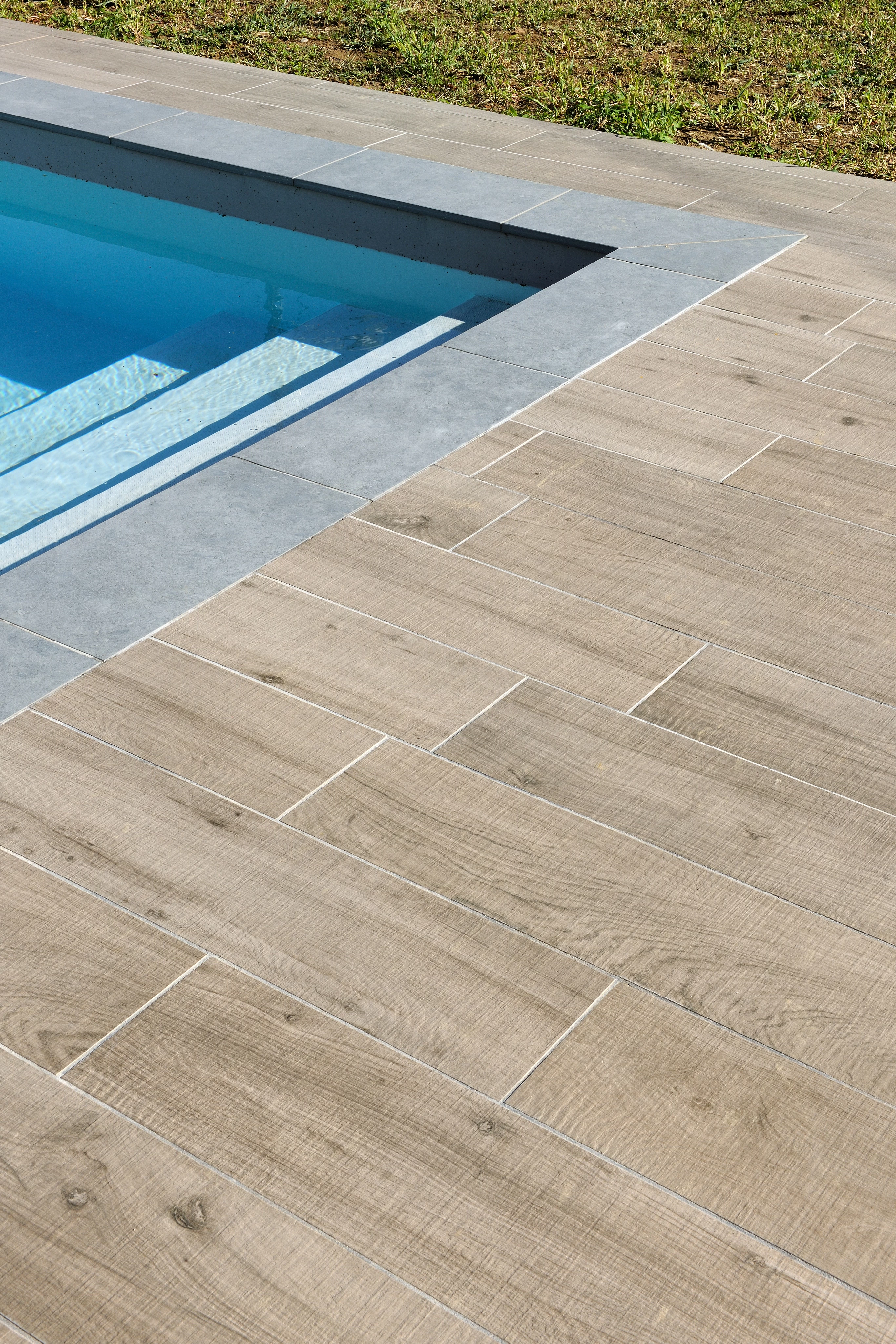 AtlasConcorde Maison Ecully Francia 015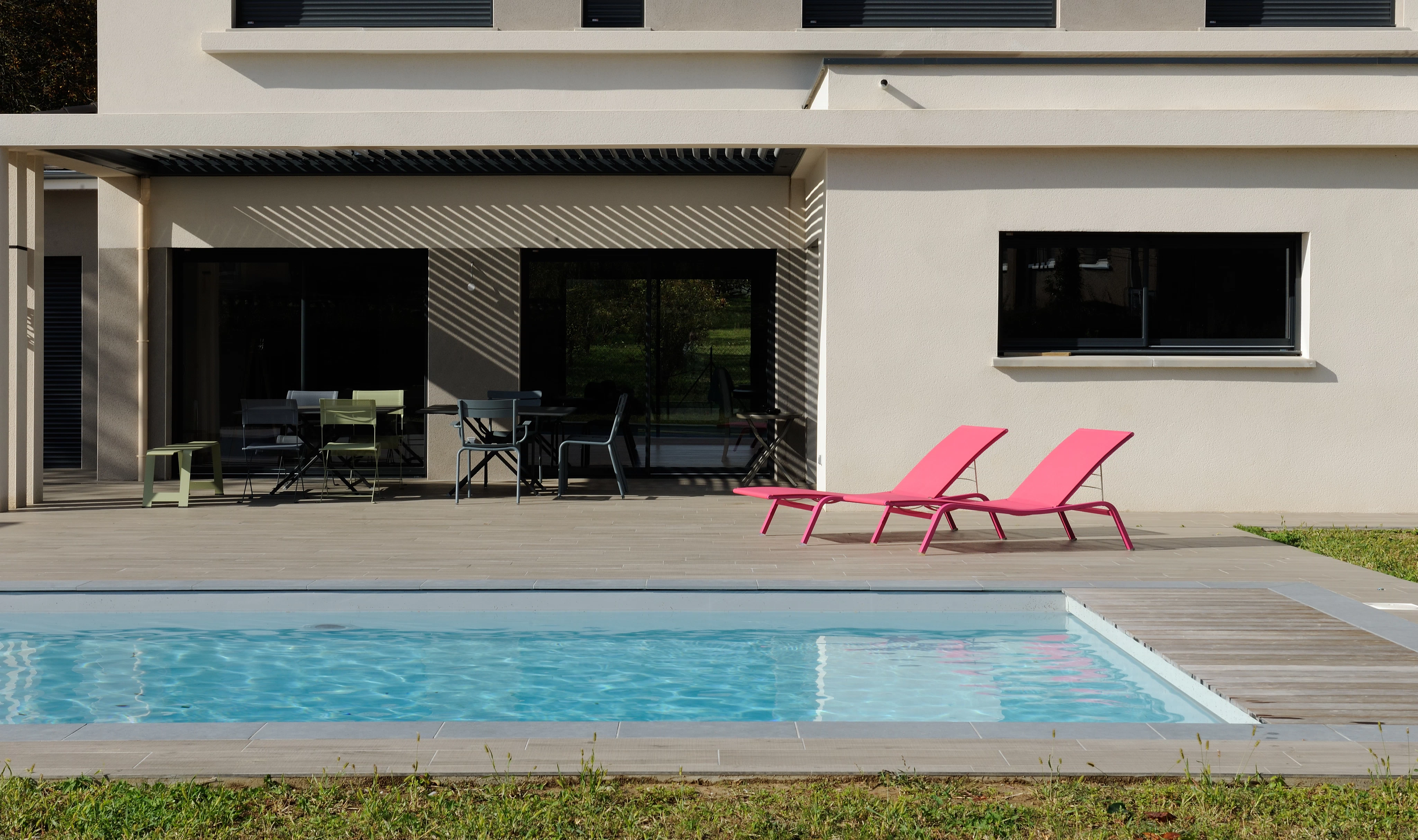 AtlasConcorde Maison Ecully Francia 016