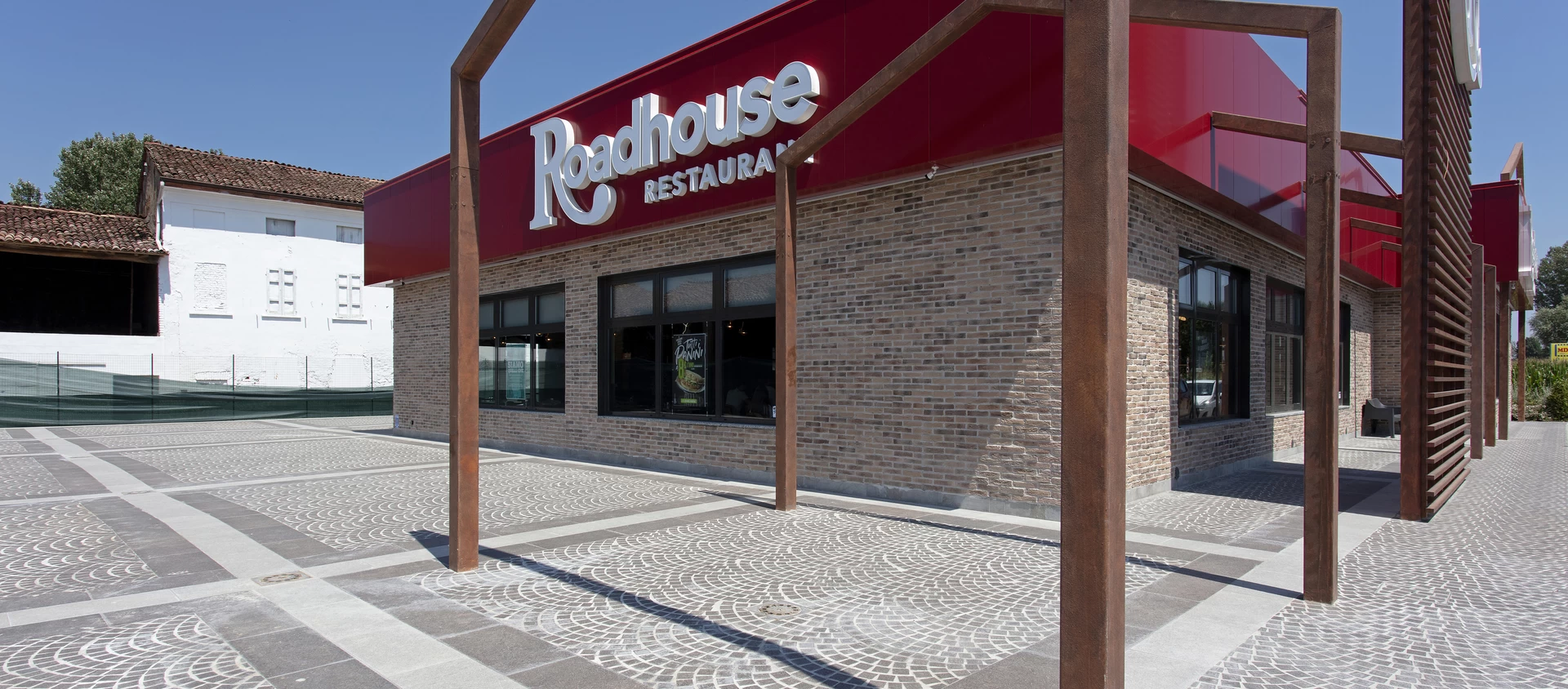 Restaurants
Roadhouse Restaurant
Cremona, Italy
Roadhouse Restaurant welcomes its guests with the superior technical and esthetic performance of Atlas Concorde ceramic collections.
A restaurant chain that needs no introduction: Roadhouse Restaurant is the top steakhouse chain that was launched in Italy in 2001 by the Cremonini group, which owns the brand in Europe. Its success in the casual dining sector is demonstrated by the numerous venues opened throughout Italy, the Cremona restaurant being its 150th. "Welcoming" is the watchword of Roadhouse Restaurants that Atlas Concorde products have interpreted from a stylistic point of view, guaranteeing the superior esthetic, technical, and functional performance of porcelain tiles. Earthy strength and natural details are the combination that Atlas Concorde offers in the outdoor space that welcomes customers, with a
stone-effect porcelain tile
pavement that recalls the iconic porphyry of Trentino Alto Adige, also available with a grip finish for the outdoors. Tradition and innovation are evident in the ceramic collections dedicated to interior spaces: the appeal inspired by ancient stones is combined with the elegance and warmth of the ceramic interpretation of Italian oak, expressed in an exquisite, decorative format. With its strong vintage charm, the
metal effect
combines with the inspiration of concrete to furnish the surfaces of the dining area with originality and elegance in full industrial style. The more technical solutions used on the floors of the kitchens and storage areas are also from Atlas Concorde, a refined stone effect guaranteeing the best performance in terms of strength, protection, and cleanability. The tabletops also bear the Atlas Concorde signature, with all the versatility, efficiency, and beauty of natural stone translated into large slabs.
Where
Cremona, Italy
Design by
Arch. Davide Ghilardi Arch. Federico Dubini Studio Archipeople, Seregno
Inside the project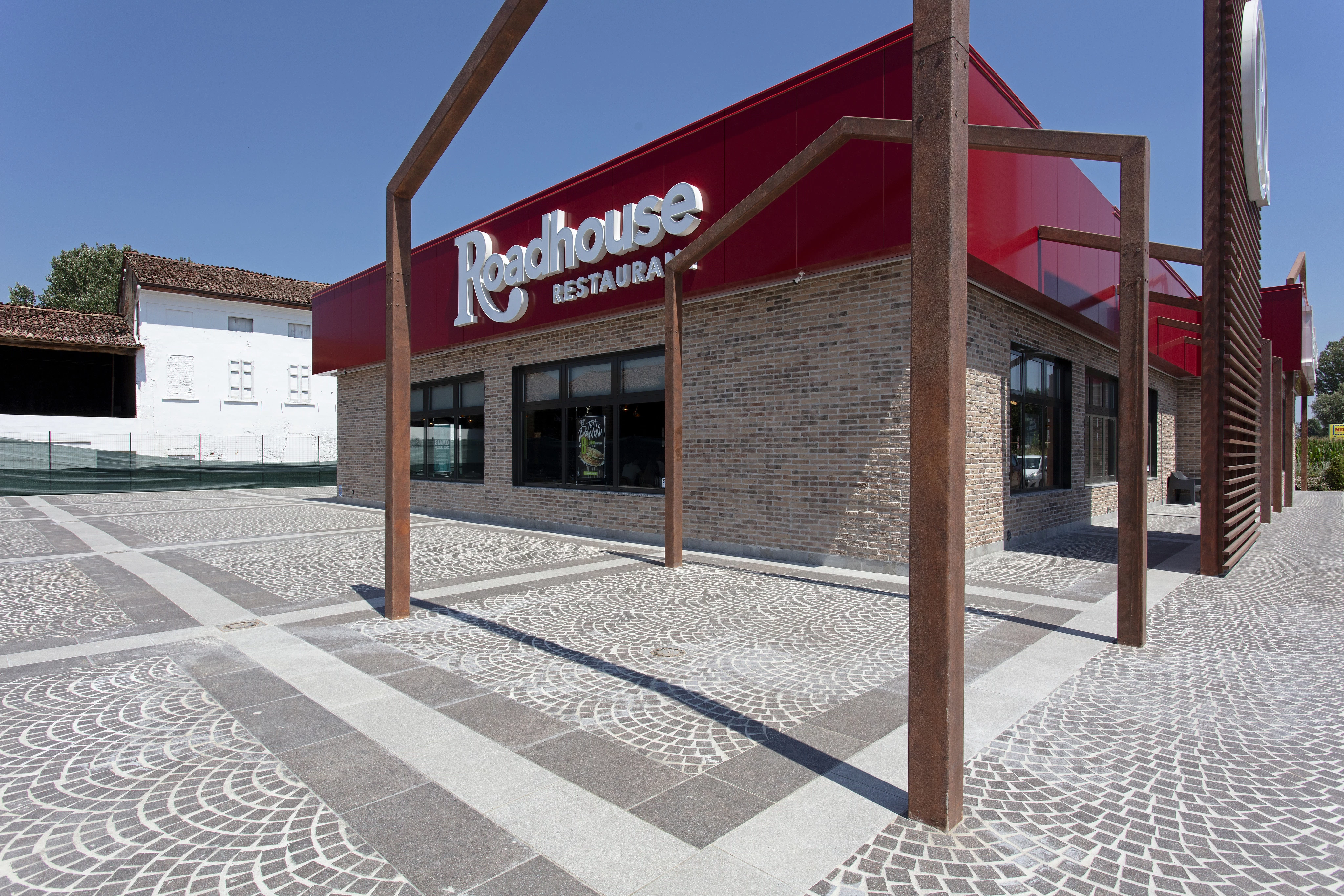 ROADHOUSE 005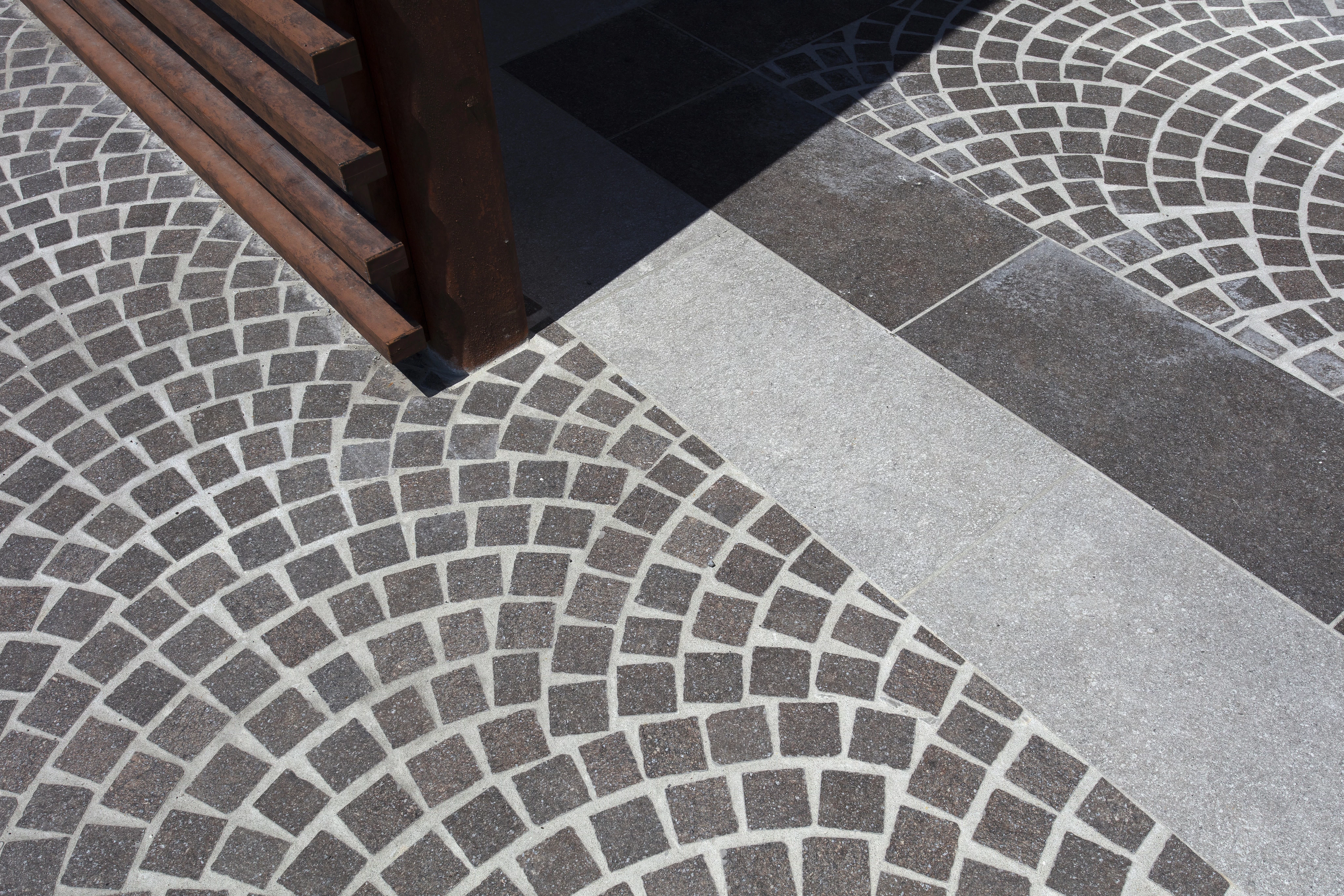 ROADHOUSE 007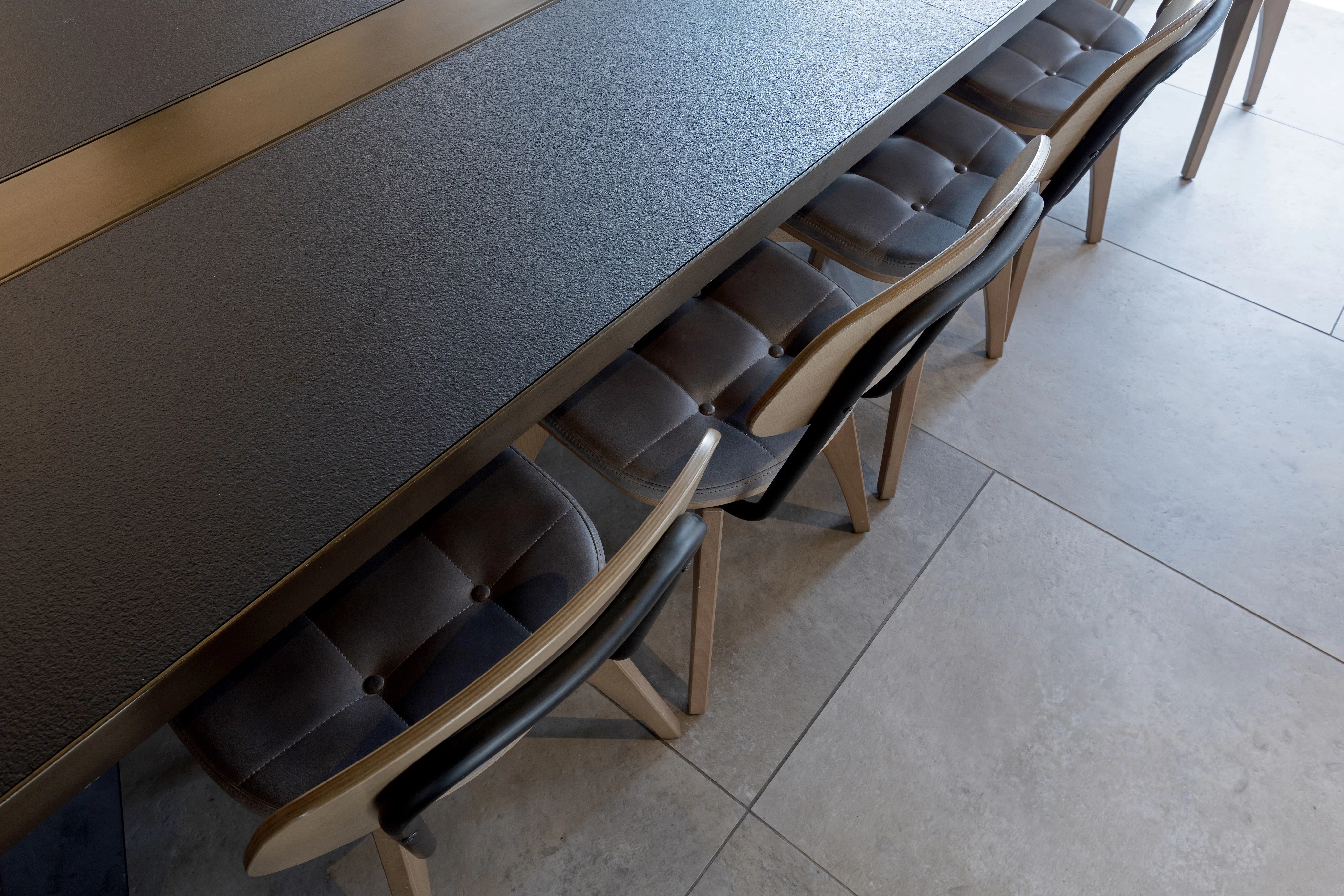 ROADHOUSE 036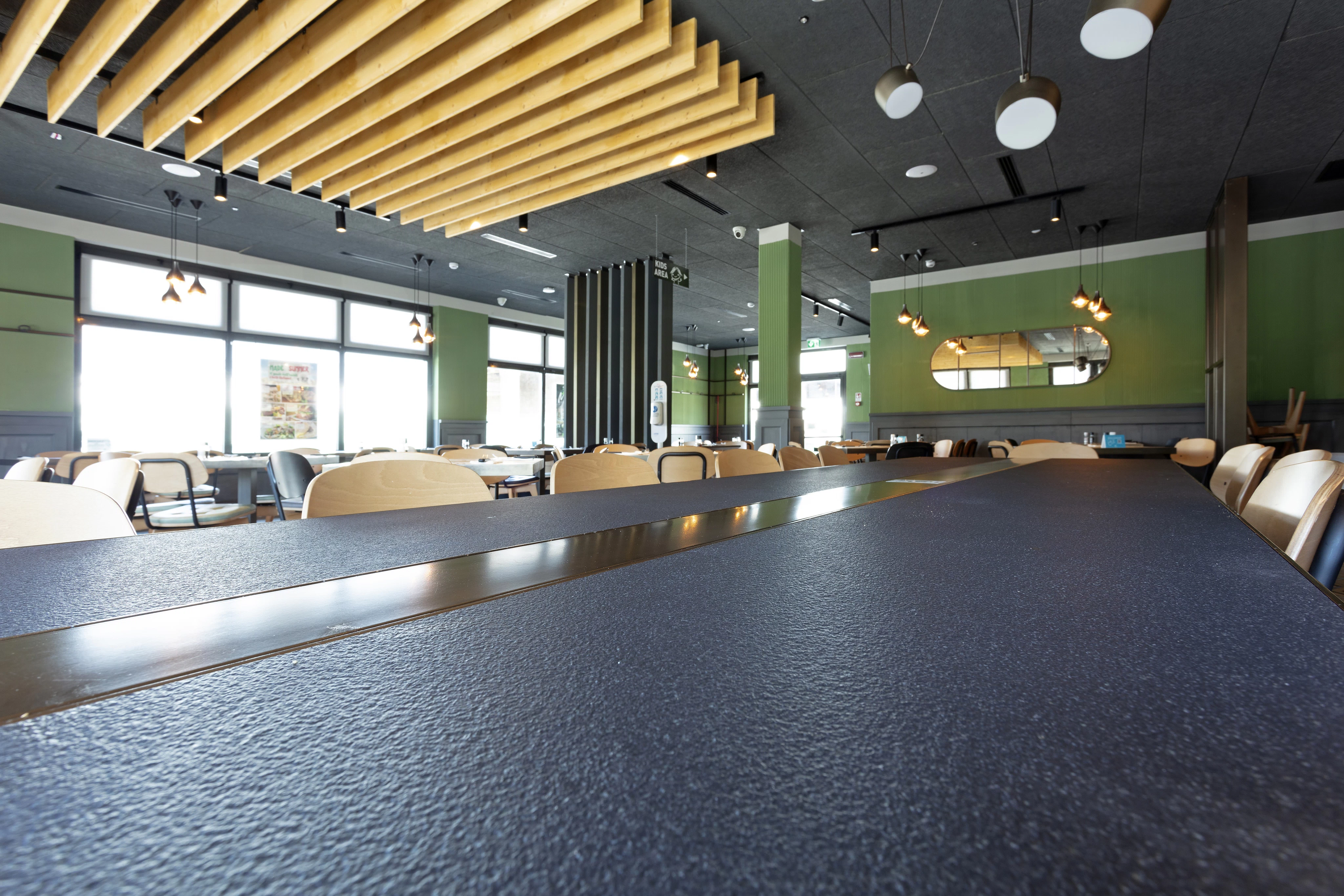 ROADHOUSE 035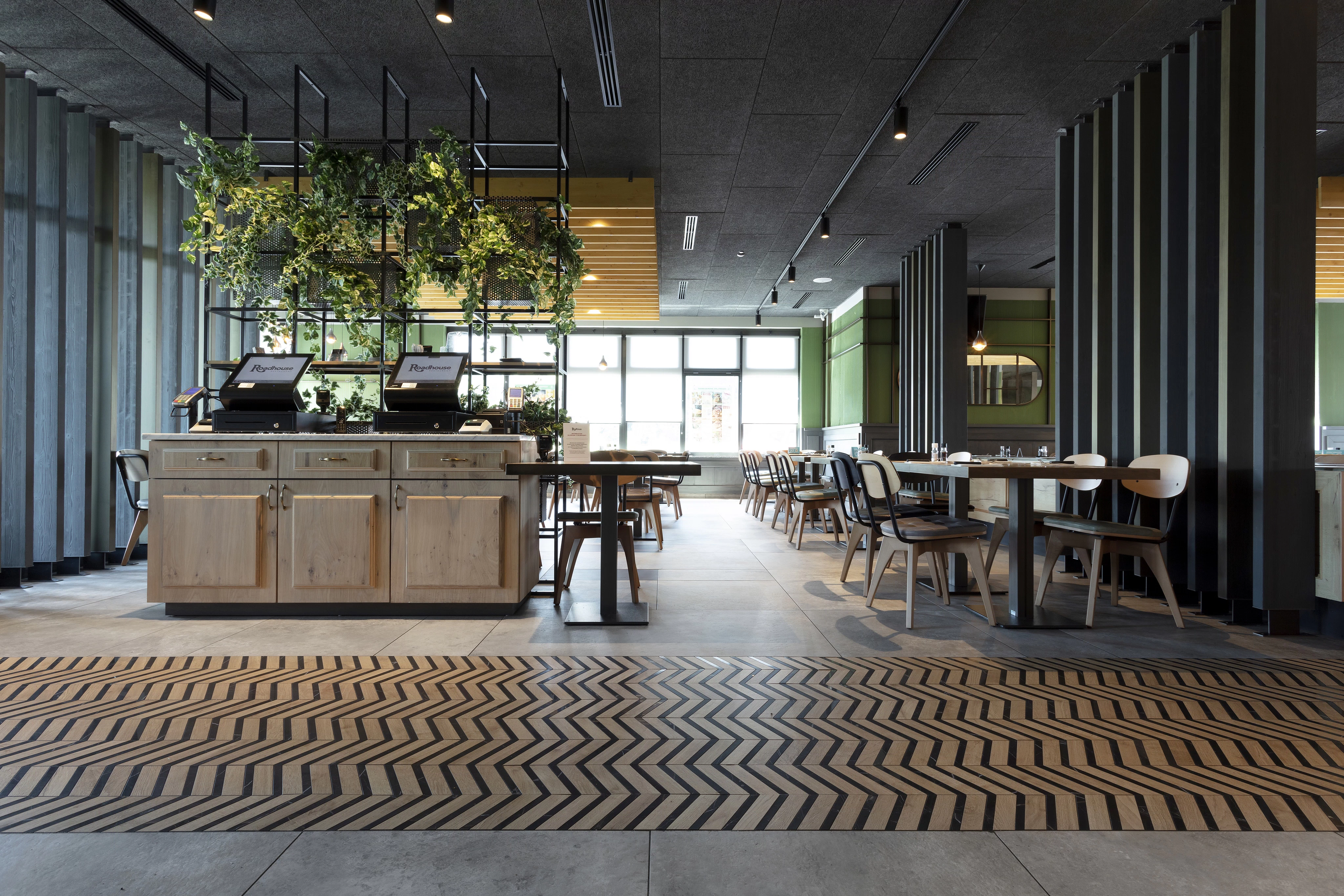 ROADHOUSE 010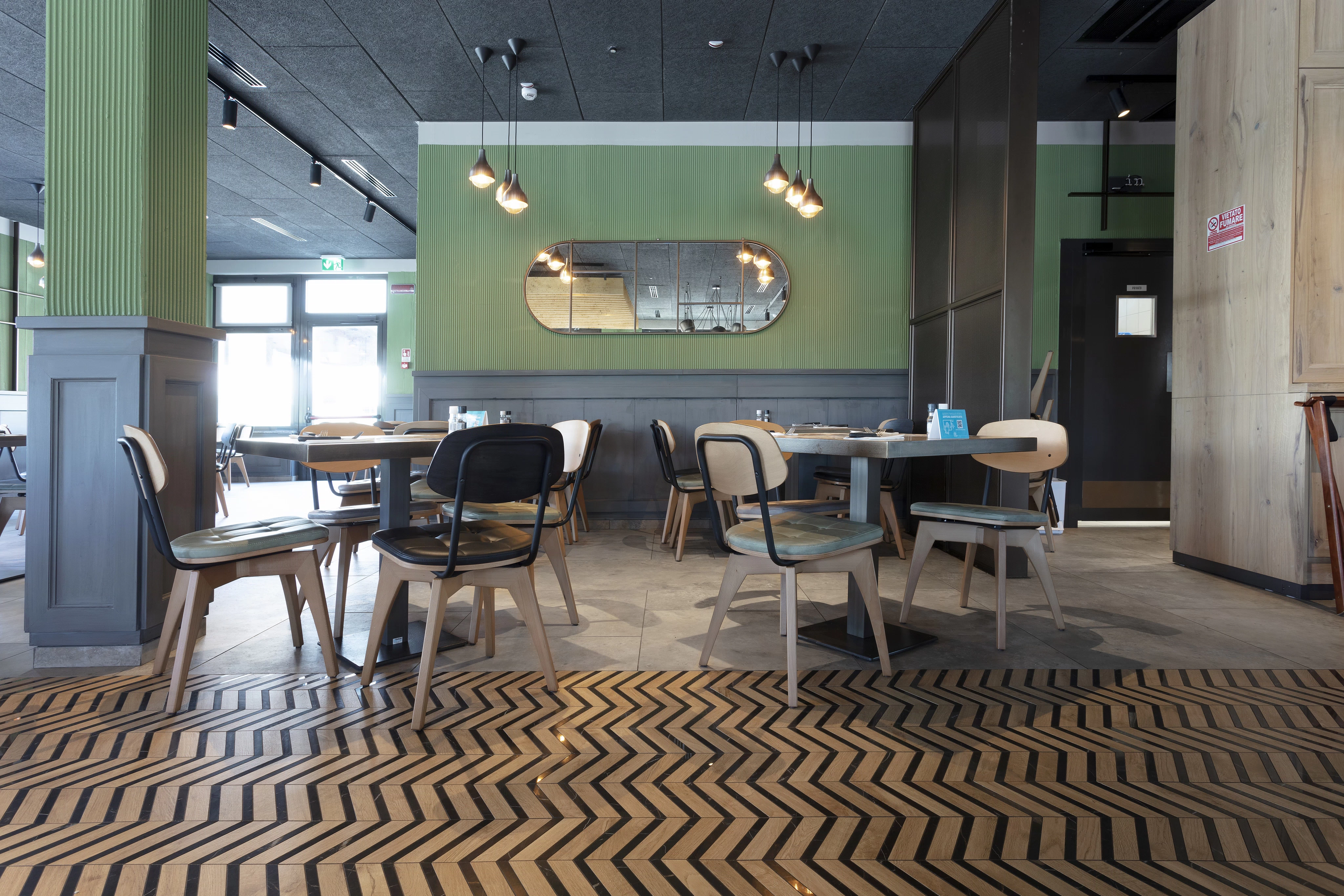 ROADHOUSE 012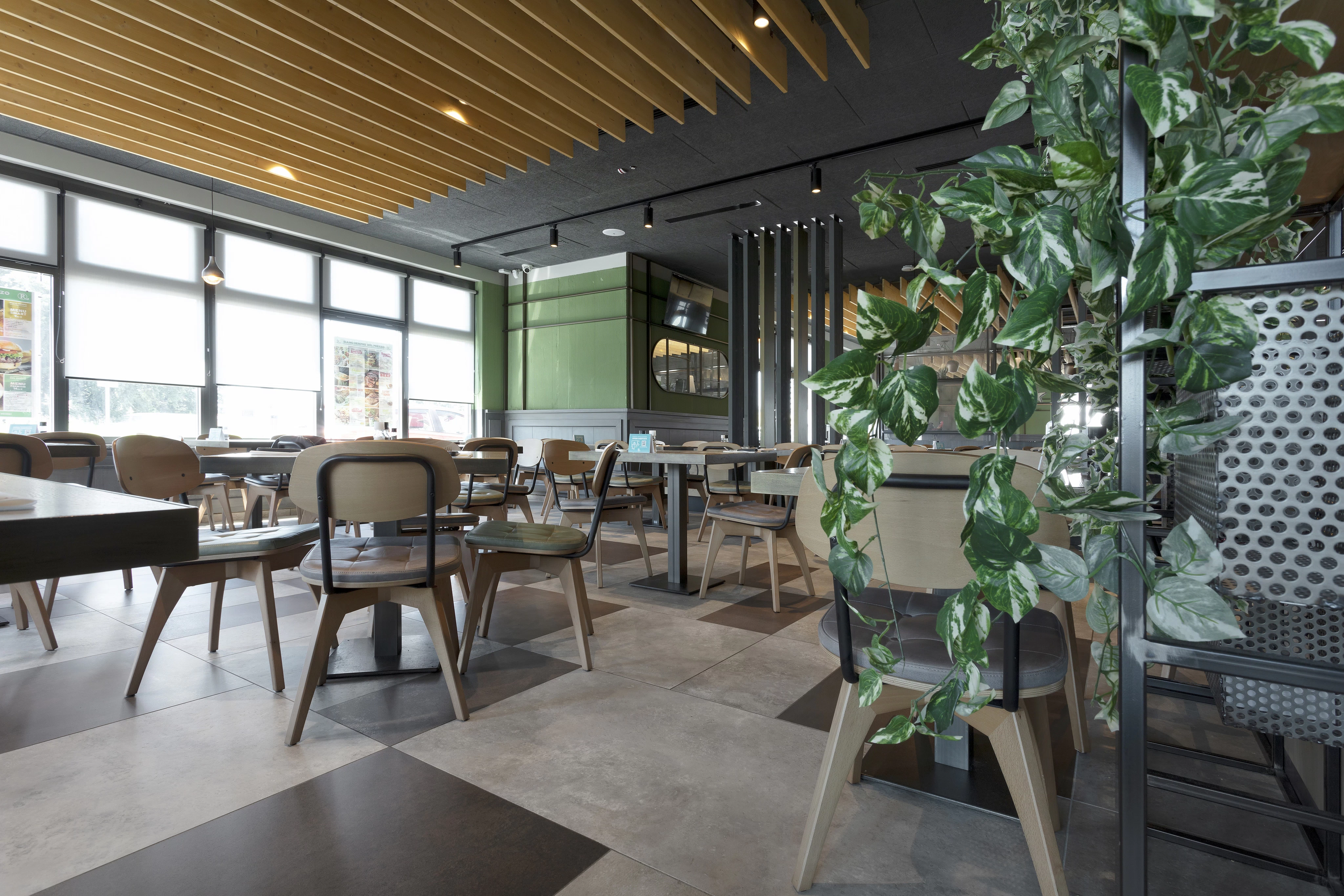 ROADHOUSE 014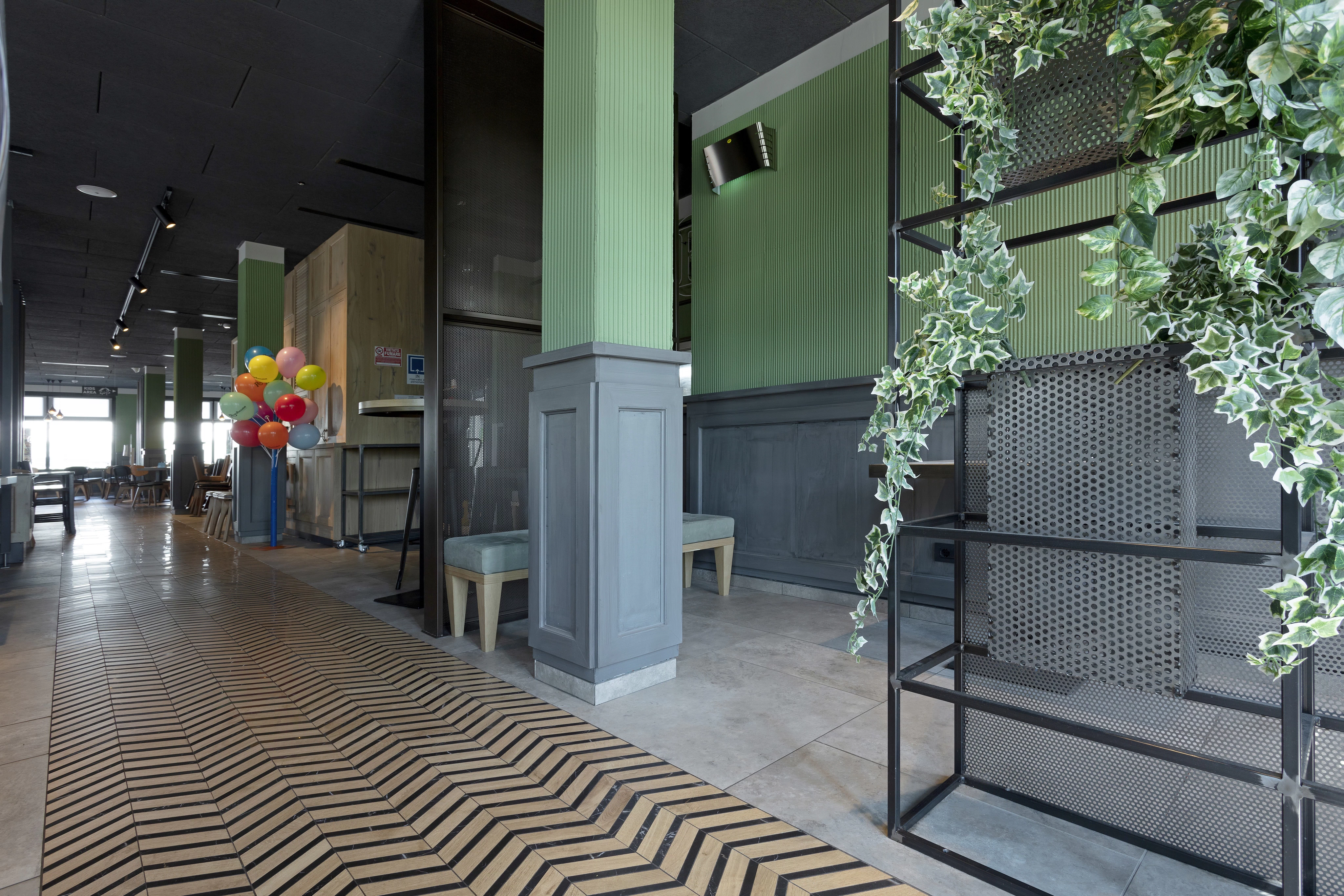 ROADHOUSE 017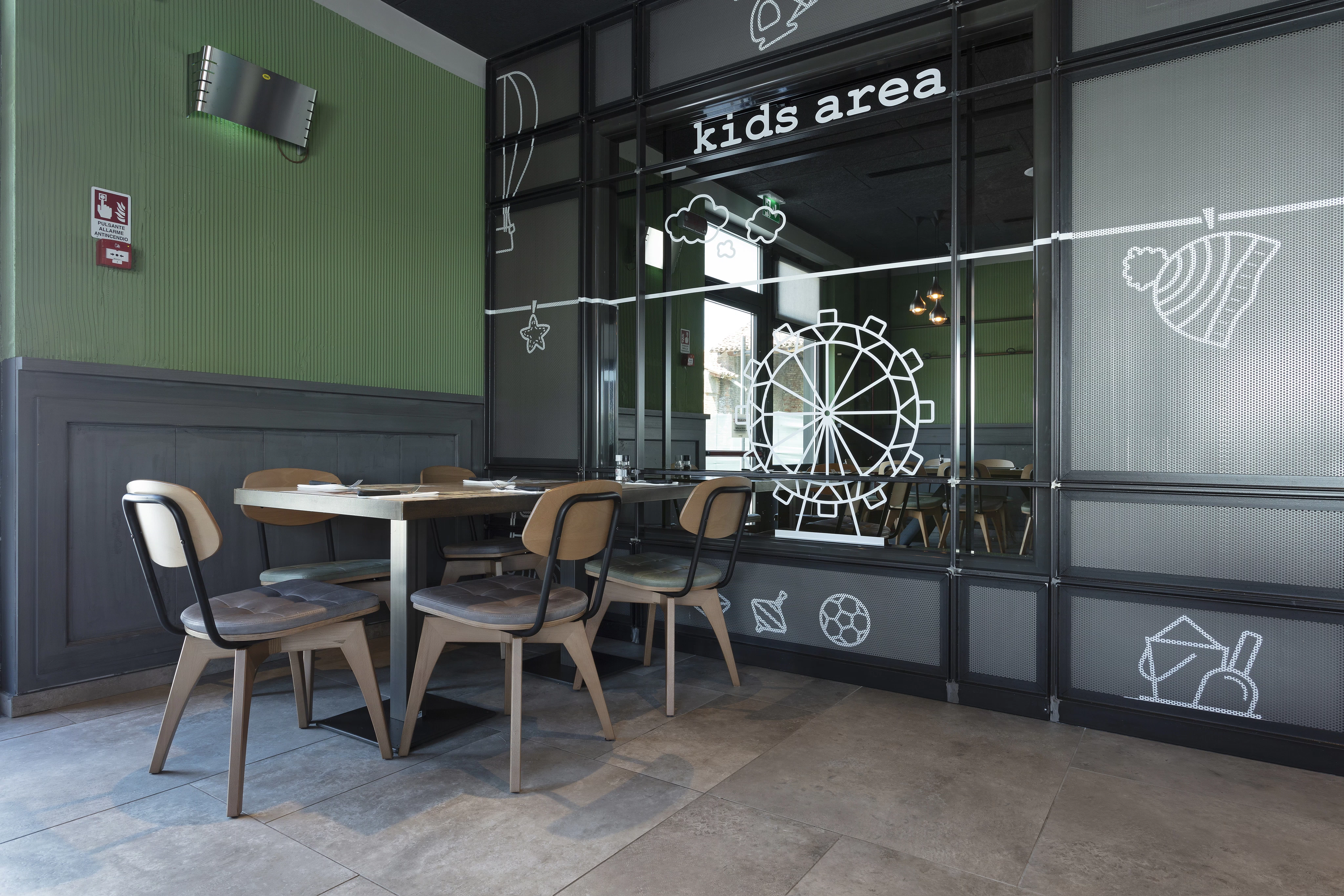 ROADHOUSE 021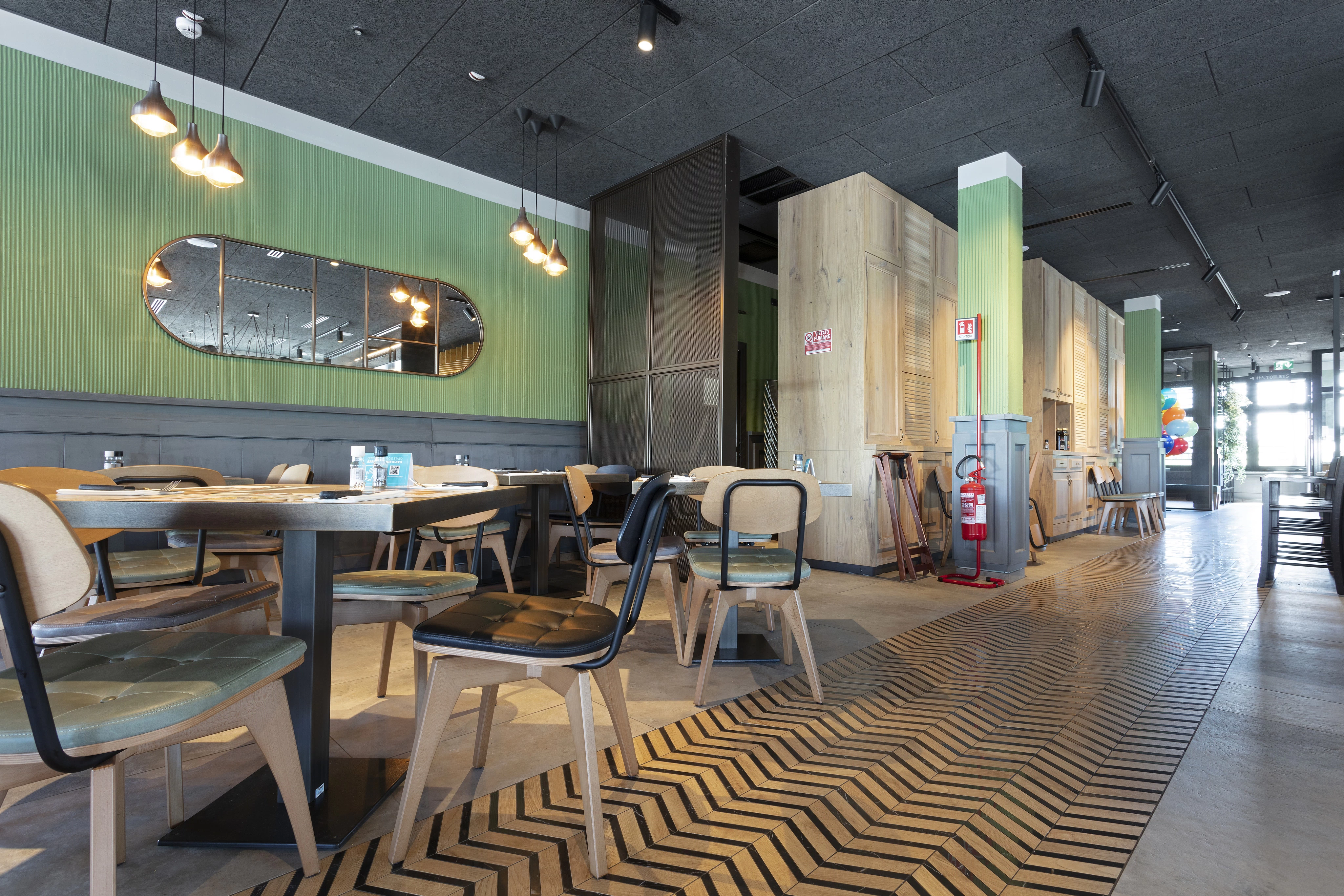 ROADHOUSE 024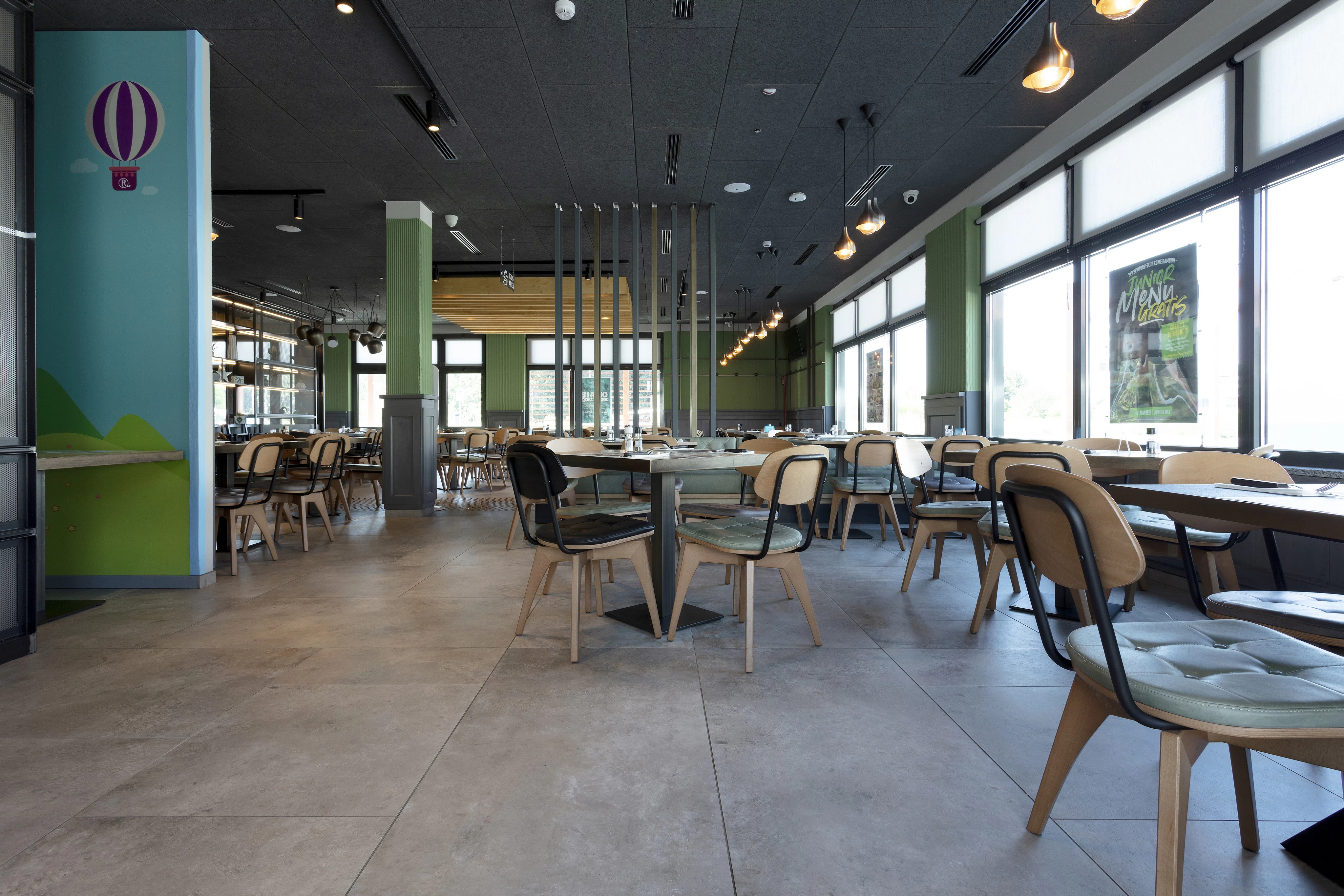 ROADHOUSE 027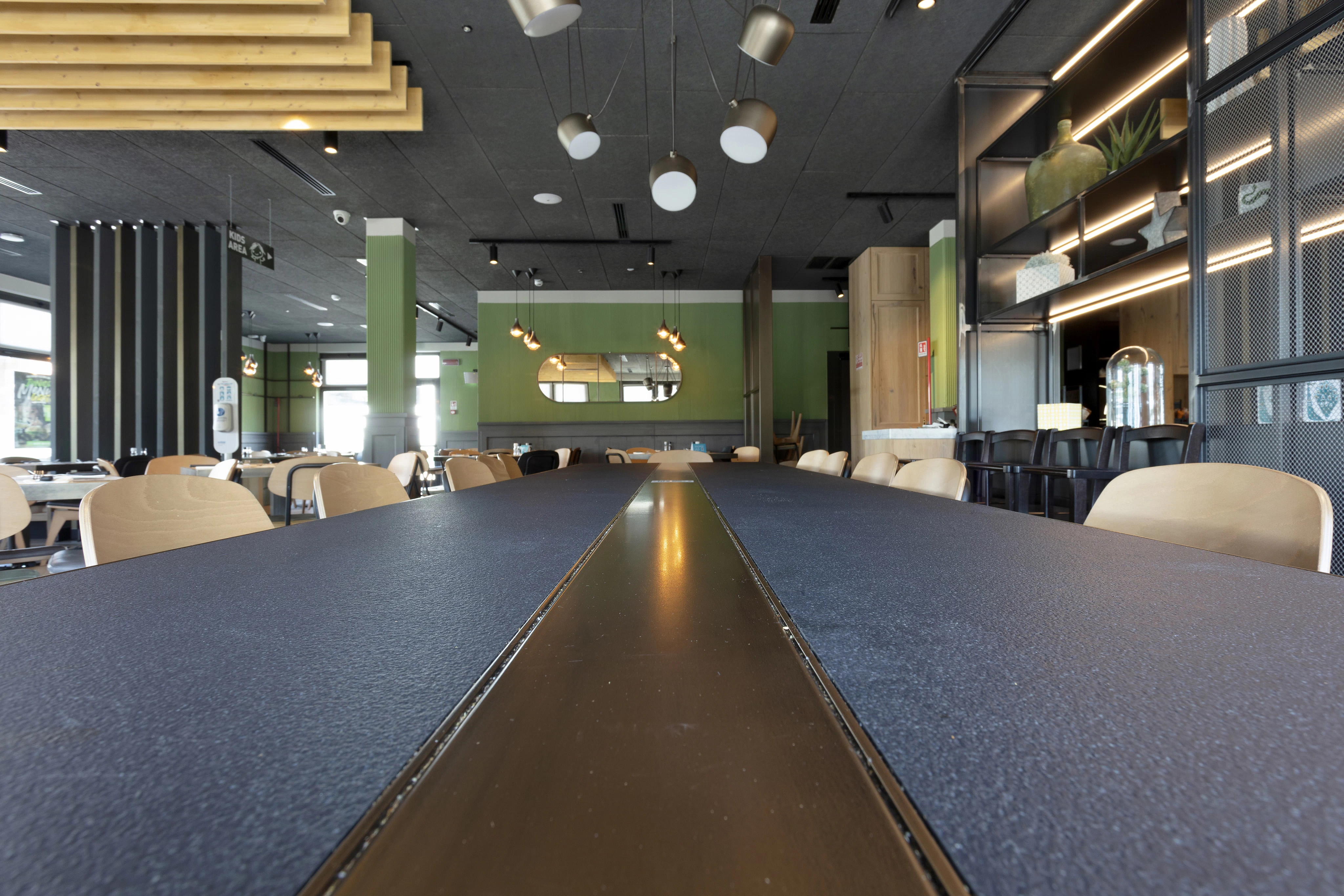 ROADHOUSE 034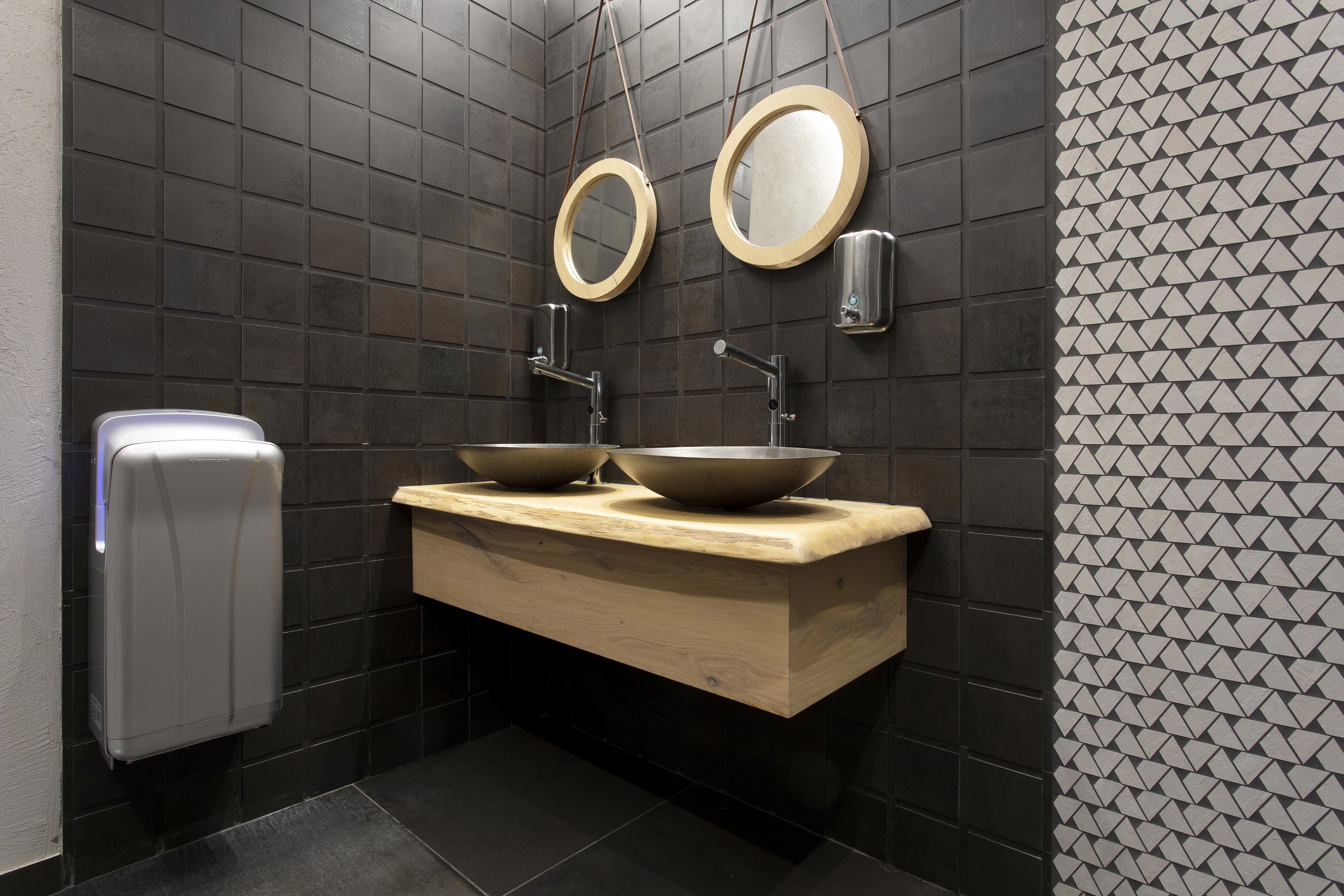 ROADHOUSE 037
ROADHOUSE 039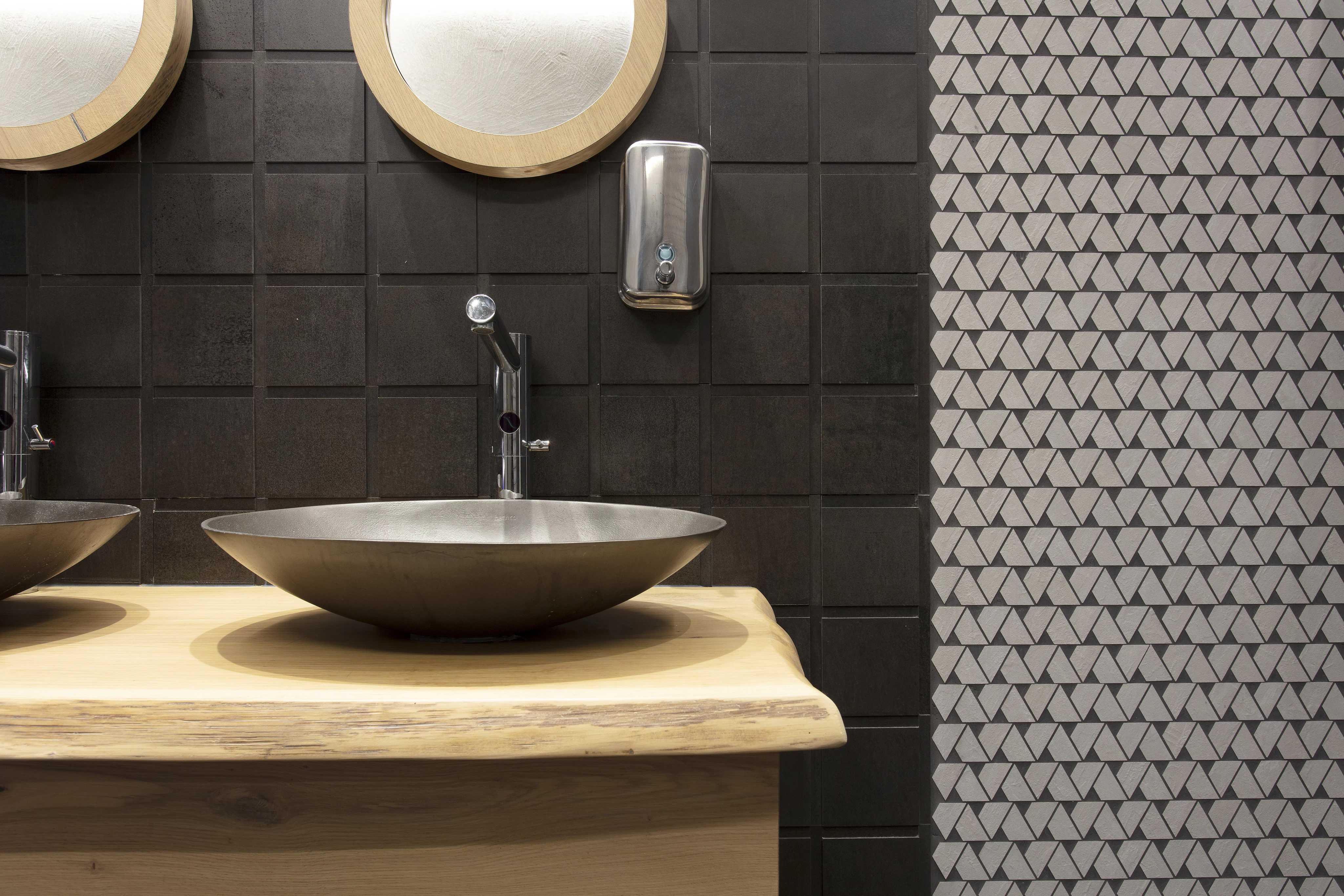 ROADHOUSE 041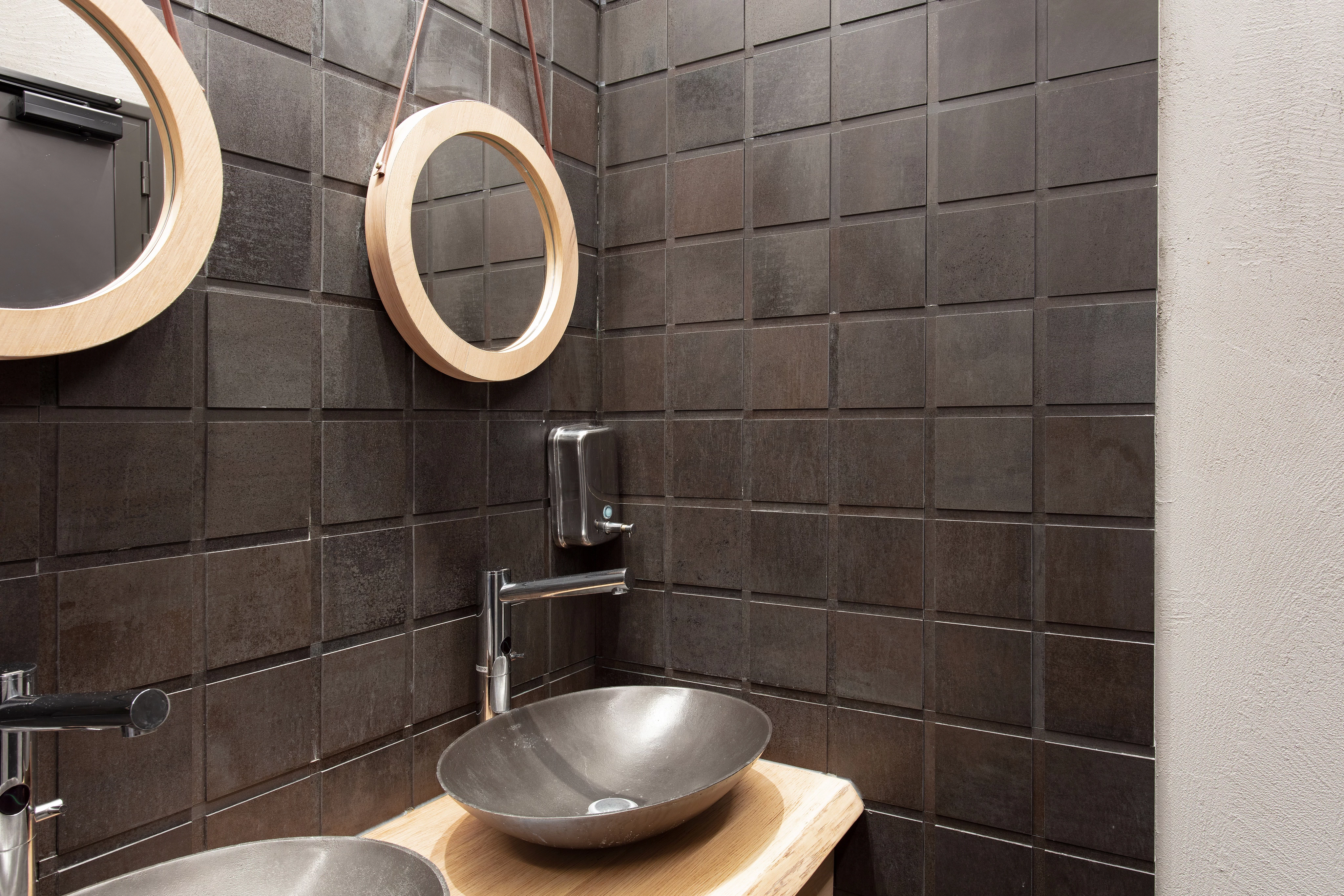 ROADHOUSE 043
Inside the project
The leading collections