Hospitality
Rodos Palace Hotel
Marble and wood: these are the natural elements that inspire the ceramic surfaces of the floors and walls of some rooms in the Rodos Palace Hotel, one of the finest and most luxurious hotels in the Greek town of Rhodes. Both harmoniously combine beauty and practicality to successfully achieve the objective set by the architectural project: decorating the spaces with a strong, unique personality focusing on a style that is distinct and refined yet authentic and natural.
In particular, the reception area, halls, and bathrooms are distinguished by the elegance of white-body wall tiles that reproduce the prestige of the most precious traditional Italian marbles with surprising realism. All the esthetic power of a very pure white interspersed with strong gray veins is enhanced by the large size of the formats used, which allows the ceramic surfaces to manifest themselves their full timeless charm.
In contrast, the wood-effect porcelain tiles chosen to furnish the bedrooms offer tactile and visual sensations that are extremely natural, creating an intimate and welcoming atmosphere. Replicating the pure soul of the original material, the tiles are ideal for environments with a contemporary and genuine appeal.
In addition to MARVEL marble-look porcelain tiles in the CALACATTA variant, the Rodos Hotel used NID wood-effect porcelain tiles in the LIGHT shade and DOGA in the ALMOND color.
Where
Rodi, Greece
Inside the project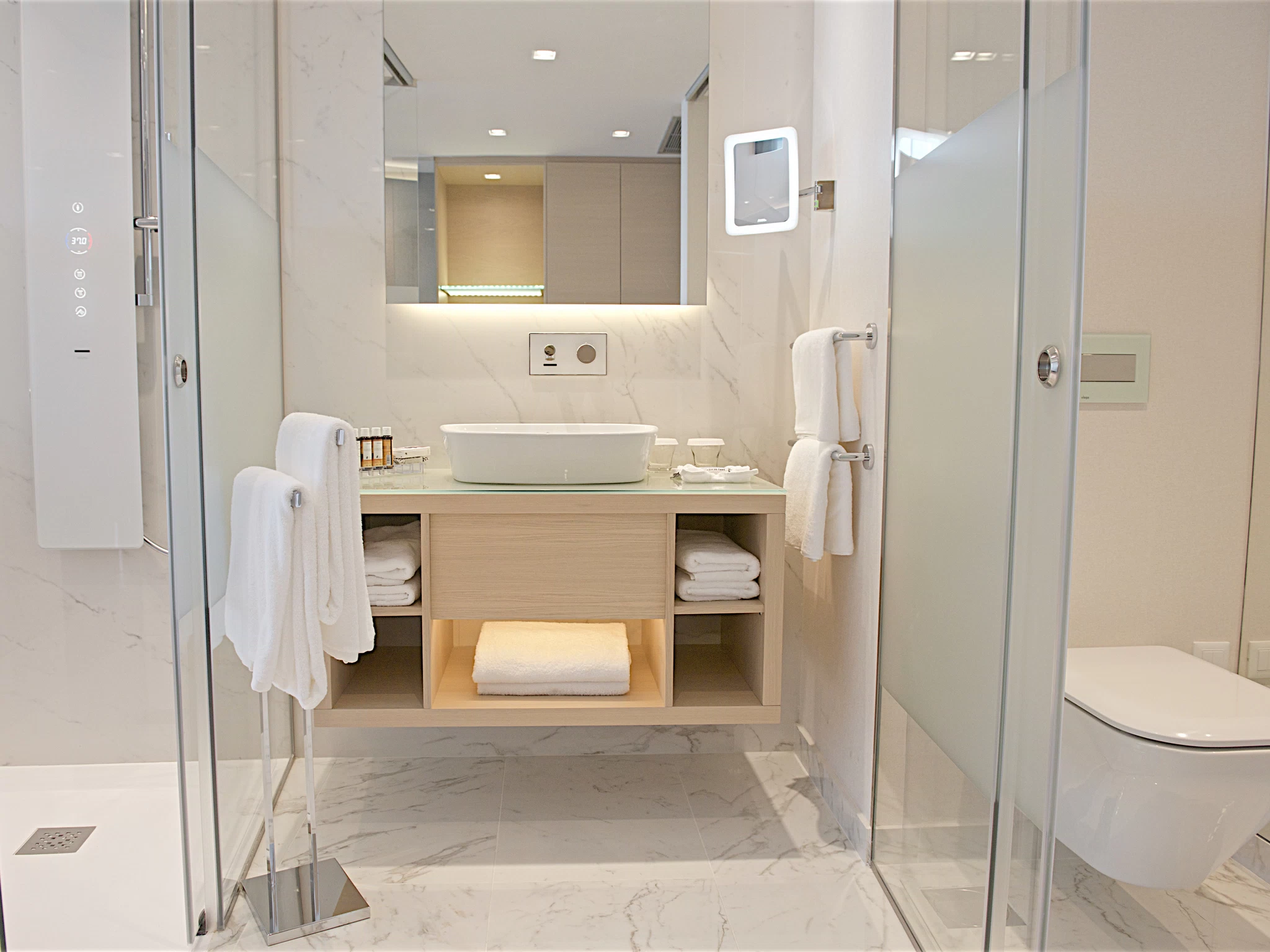 AtlasConcorde Hotel Rodos Palace Grecia 004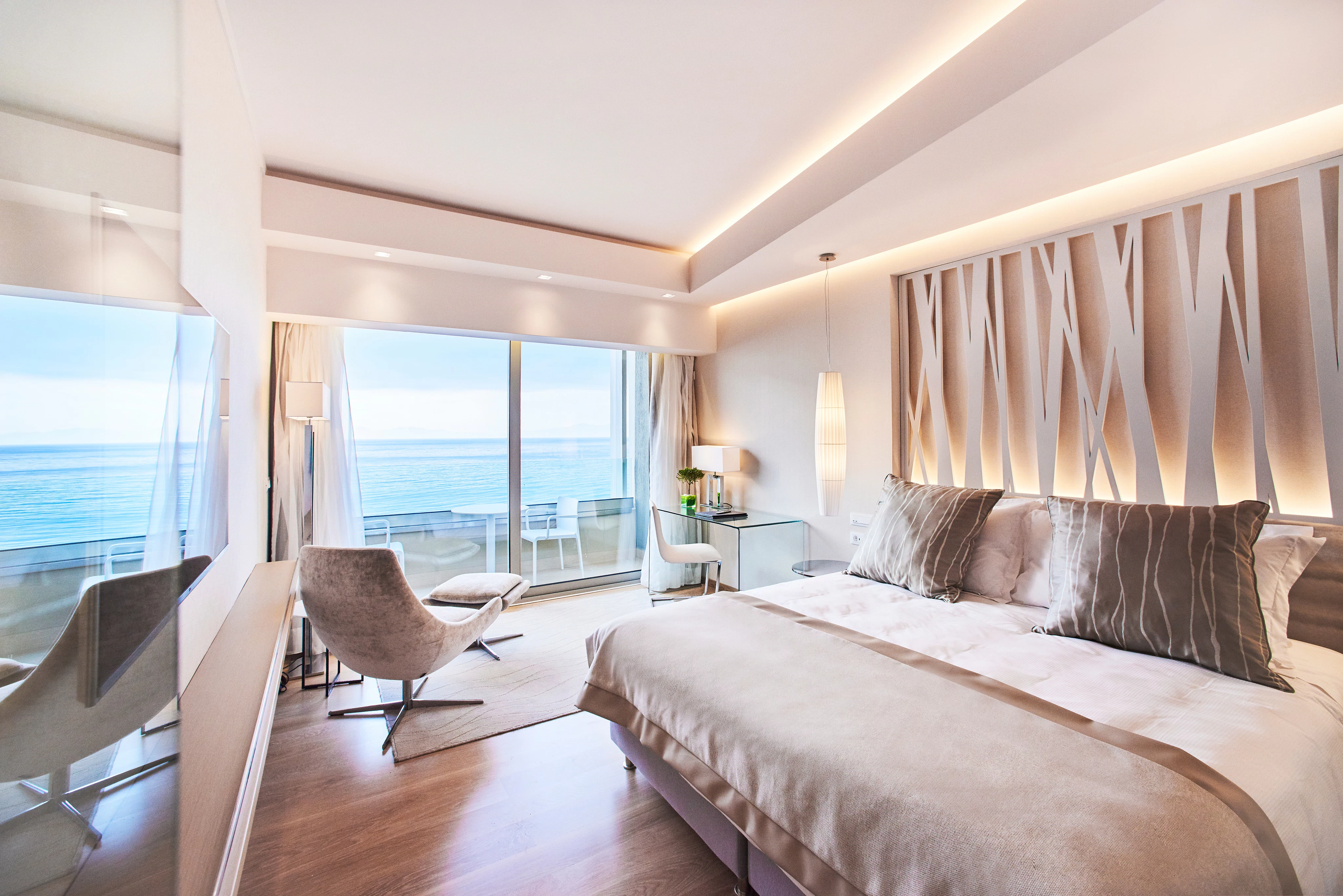 AtlasConcorde Hotel Rodos Palace Grecia 006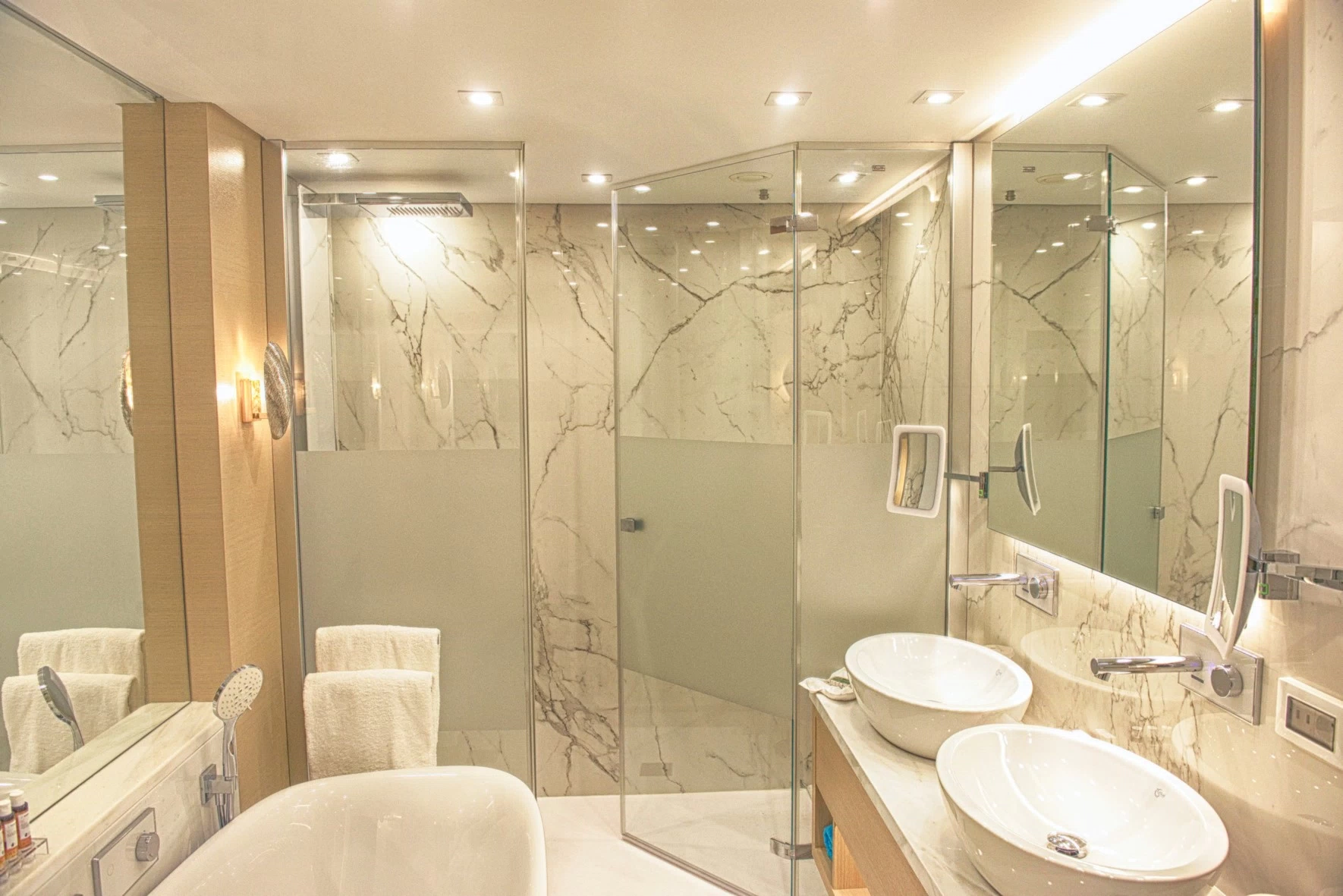 AtlasConcorde Hotel Rodos Palace Grecia 000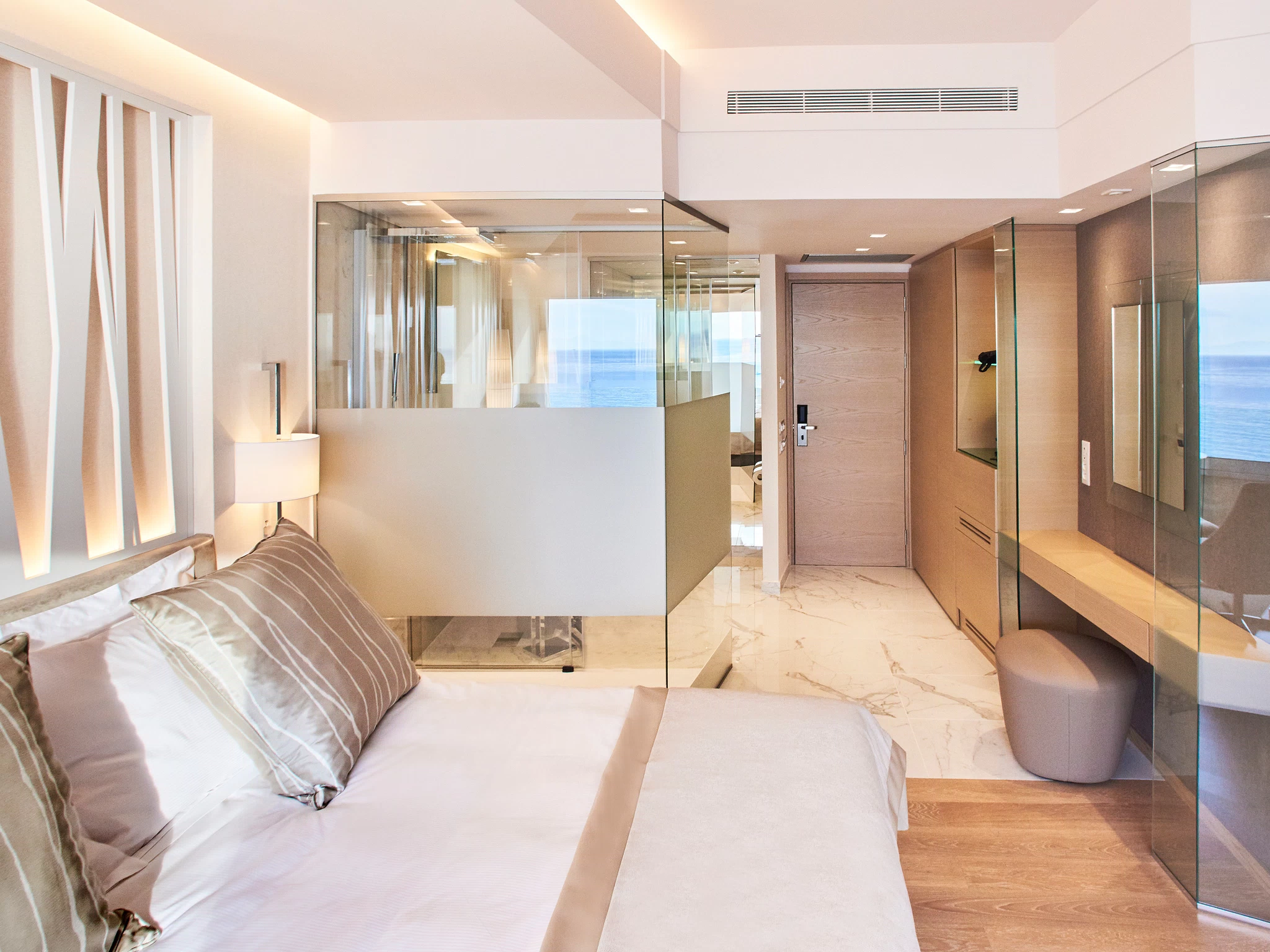 AtlasConcorde Hotel Rodos Palace Grecia 003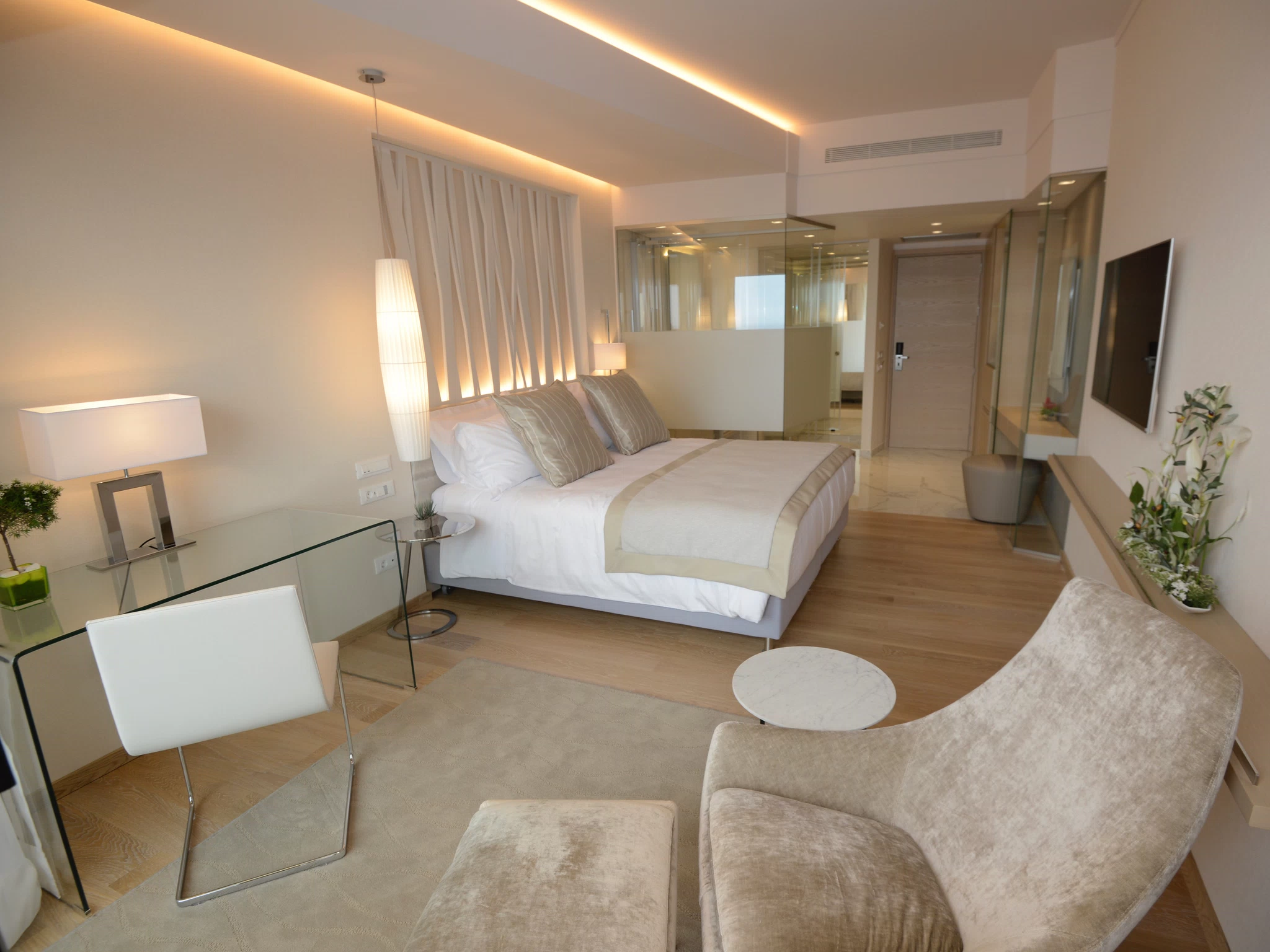 AtlasConcorde Hotel Rodos Palace Grecia 008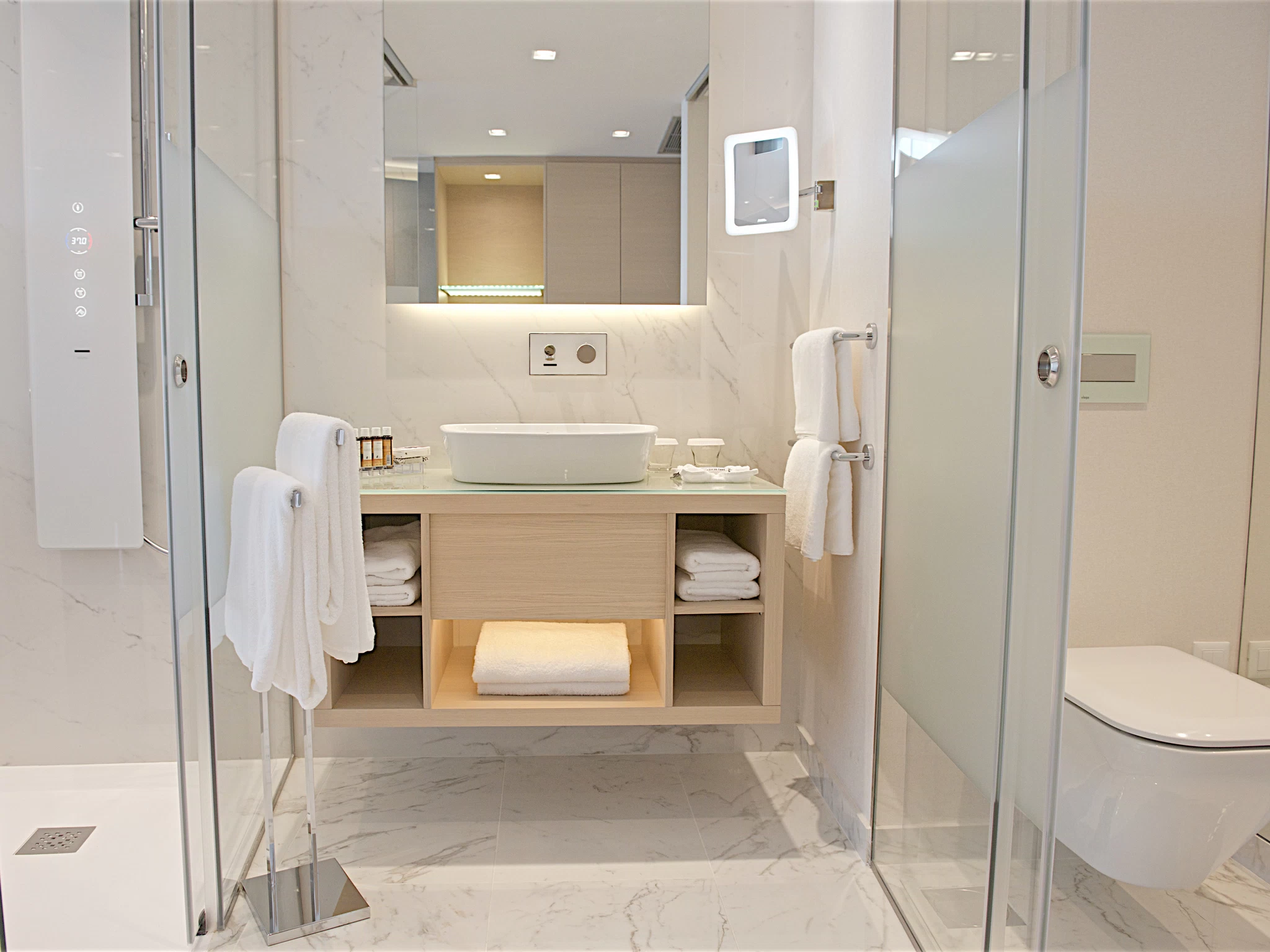 AtlasConcorde Hotel Rodos Palace Grecia 004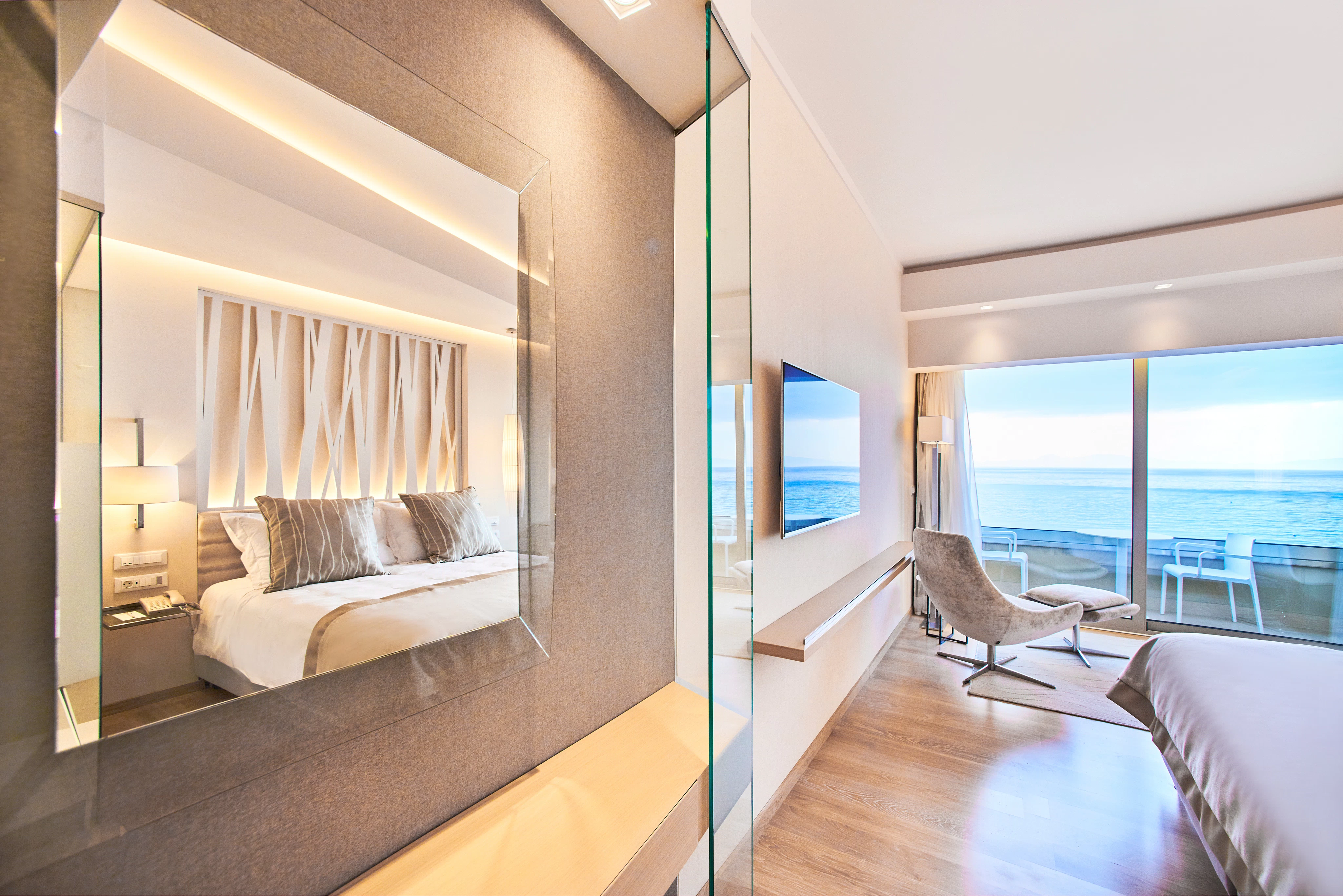 AtlasConcorde Hotel Rodos Palace Grecia 012
Inside the project
The leading collections