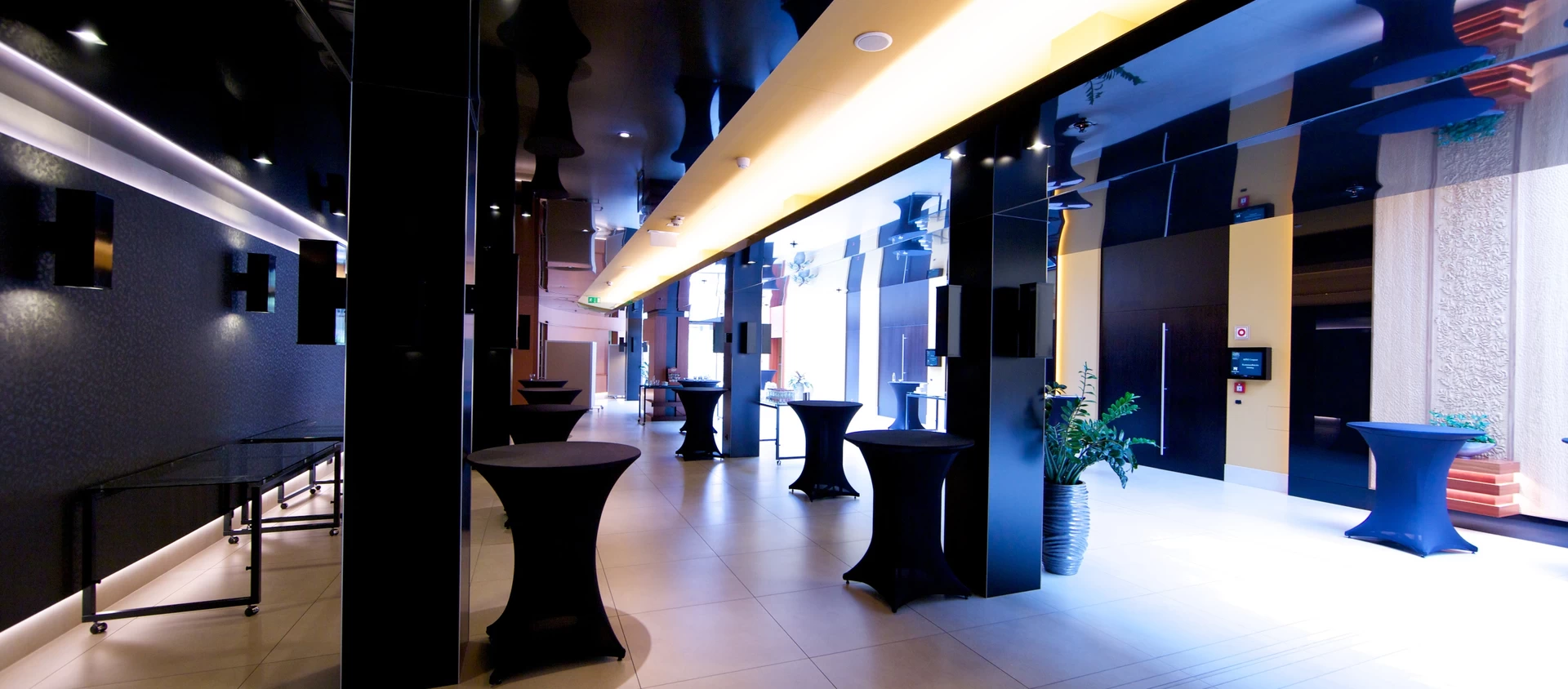 Hospitality
Sheraton Hotel
A veritable urban oasis dedicated to hospitality, the Sheraton Hotel in Kecskemet is a project created using Atlas Concorde porcelain floor tiles, the protagonists of a venue rich in naturalness and design.
The project created by architect Csikos Mihaly, includes the Etic and Milestone ceramic collections by Atlas Concorde. The spaces, broad, bright and sought-after, combine sinuous lines, fluorescent colours and material surfaces for contemporary venues of absolute style.
The Etic wood-look porcelain tiles in the Palissander version, an exotic essence that dominates the hall of the hotel and some common areas, bestows an elegant and refined design.
Milestone, stone-look porcelain tiles with intense appeal characterised by soft veining and chromatic shades, defines the style of the bathrooms and of the hotel wellness centre.
The collection is suitable for bathroom tiles and spa as it combines the beauty of natural surfaces and functional performance.
The structure, that welcomes numerous visitors from across the world with spaces of a metropolitan taste and international mood, is a perfect example of hospitality design: every space combines luxury, beauty and functionality thanks to the use of Atlas Concorde porcelain floor tiles.
Where
Kecskemet, Hungary
Design by
Csikos Mihalyi, Csikos Terv kft
Inside the project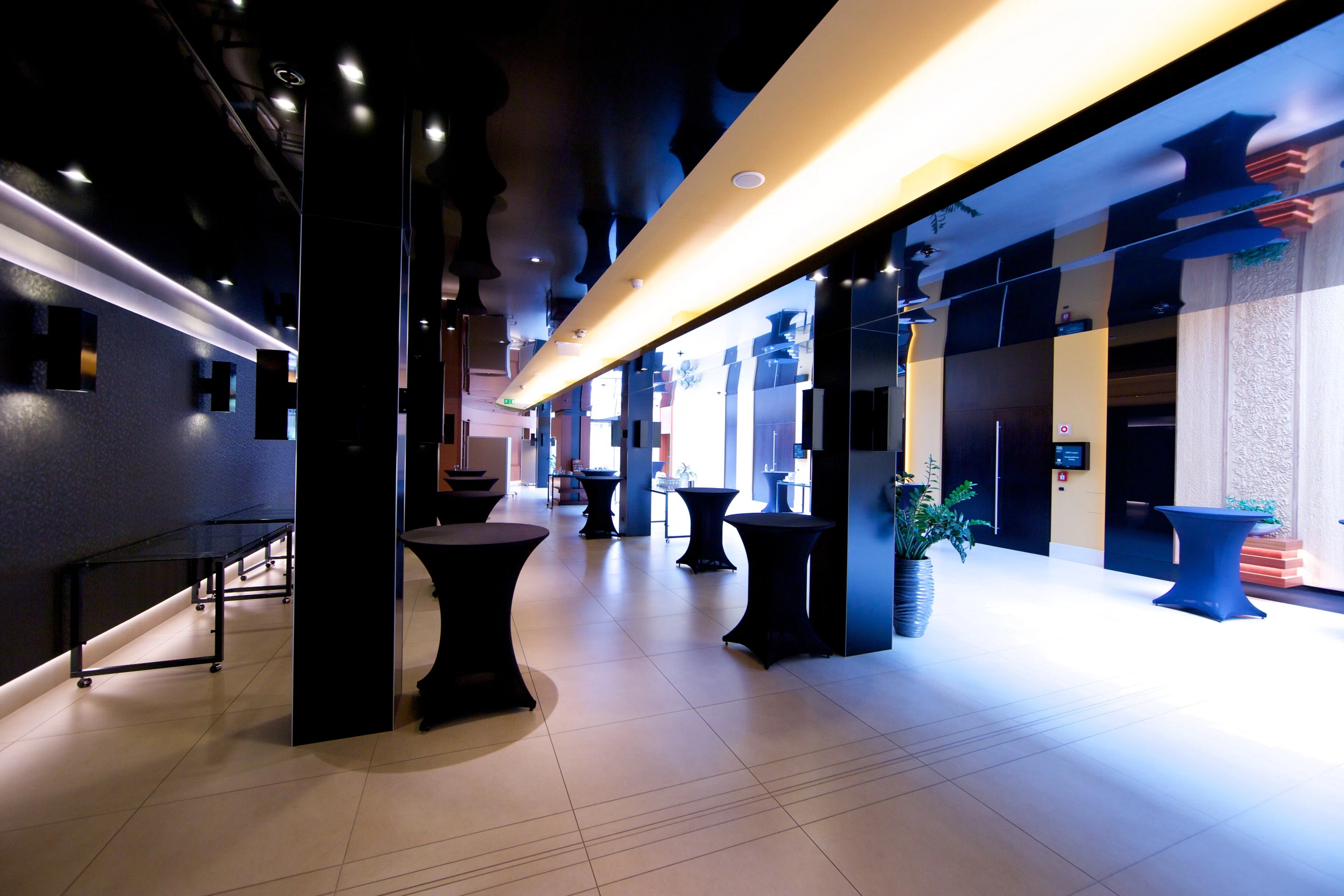 AtlasConcorde Sheraton Hotel Ungheria 045
AtlasConcorde Sheraton Hotel Ungheria 040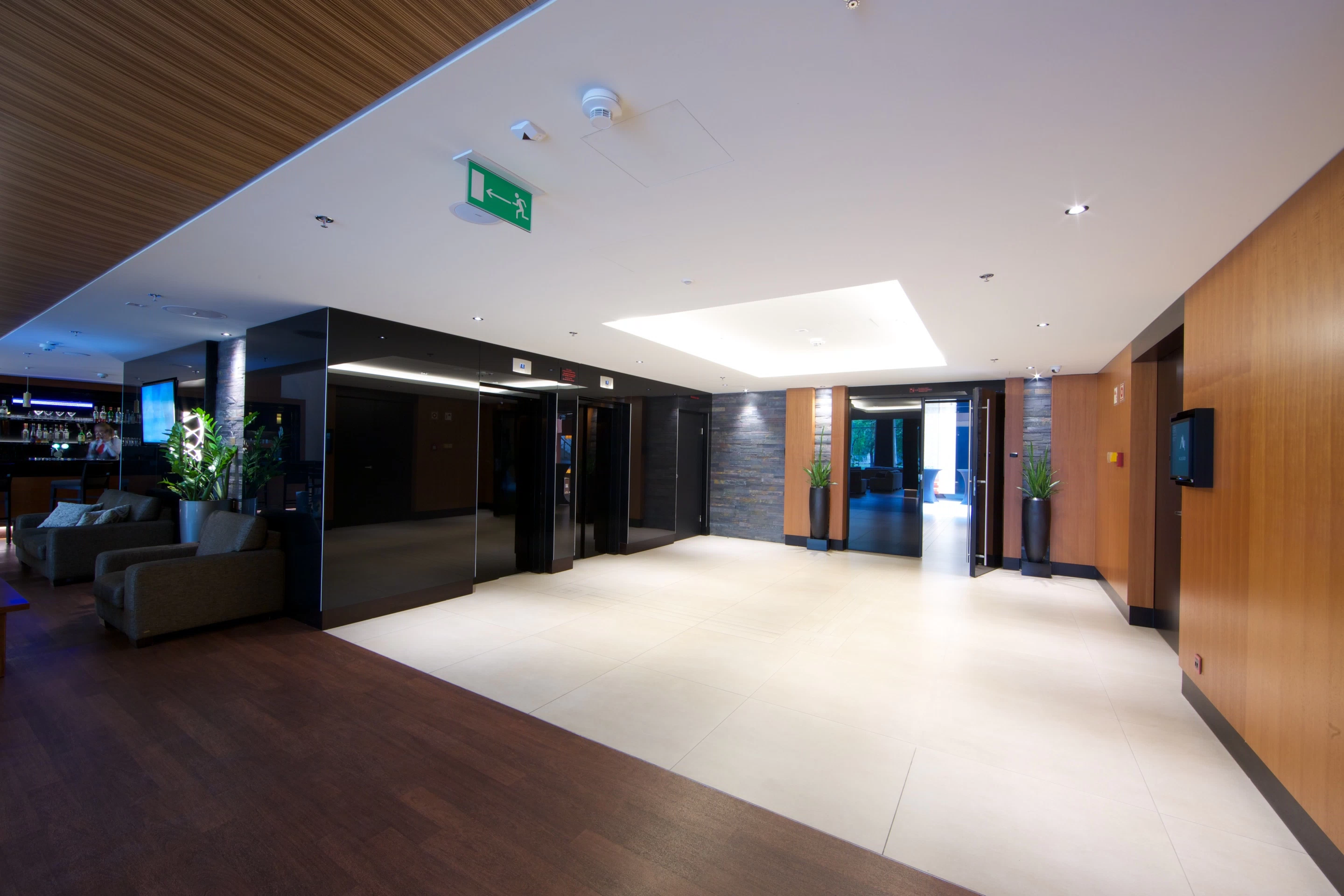 AtlasConcorde Sheraton Hotel Ungheria 031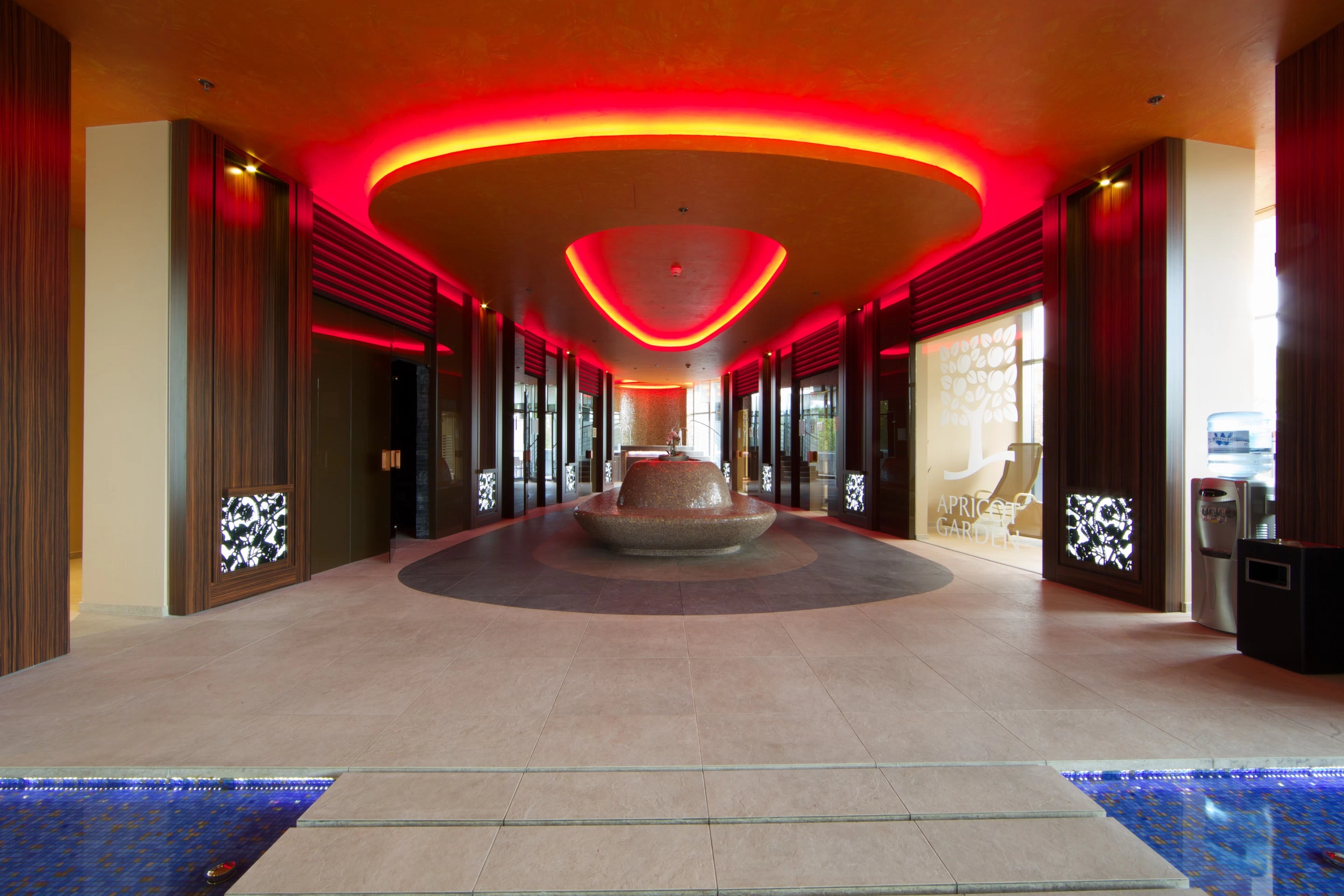 AtlasConcorde Sheraton Hotel Ungheria 008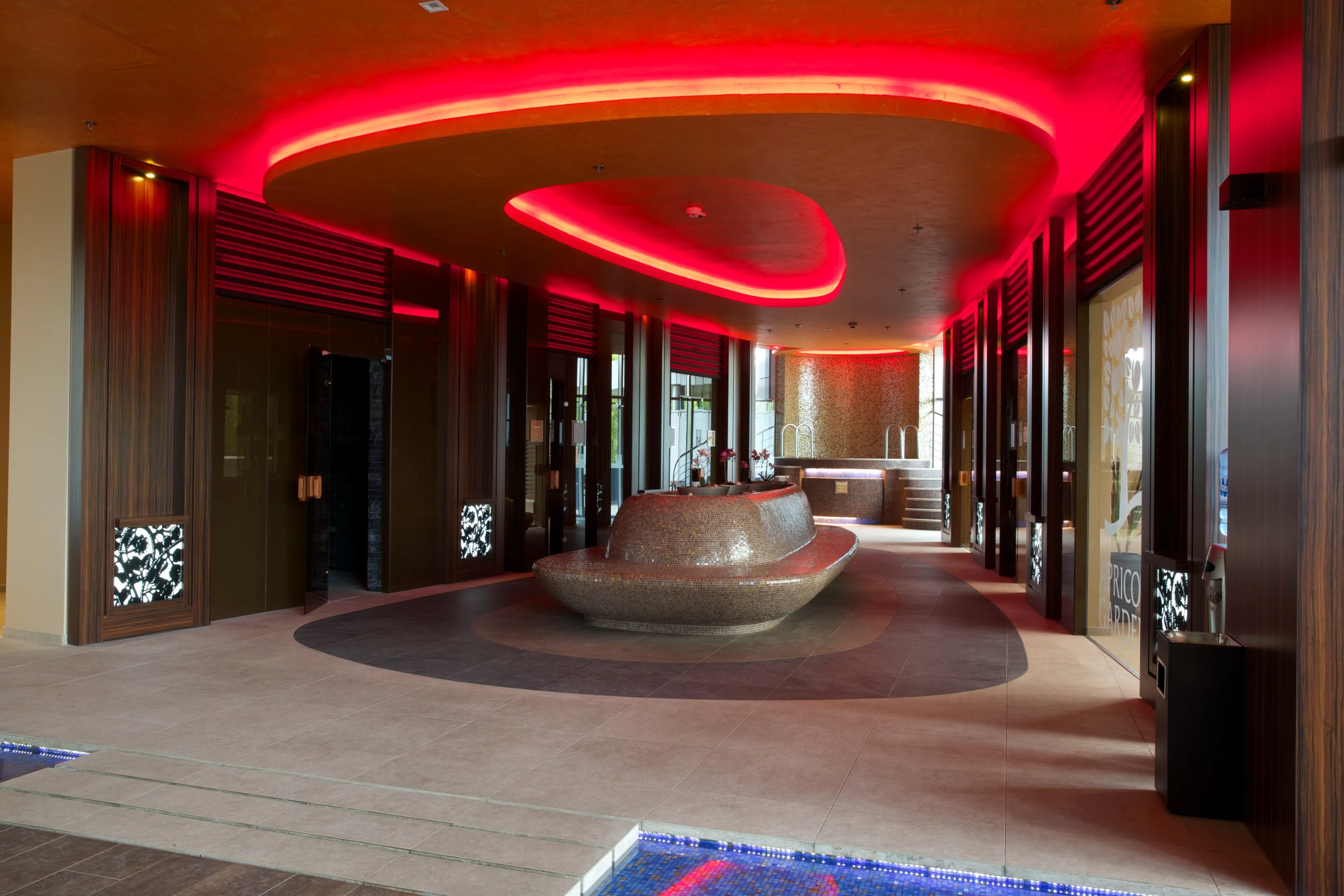 AtlasConcorde Sheraton Hotel Ungheria 050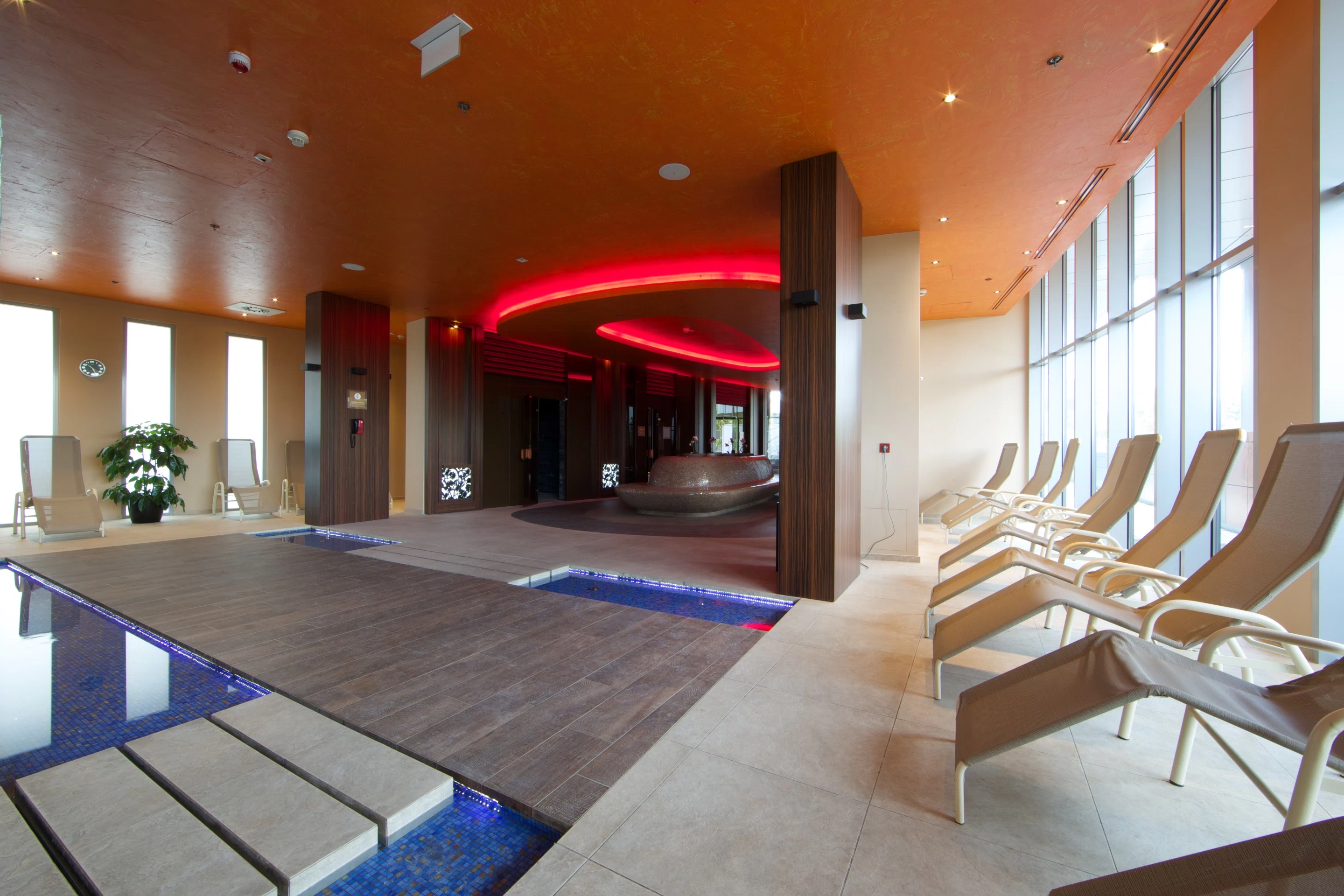 AtlasConcorde Sheraton Hotel Ungheria 006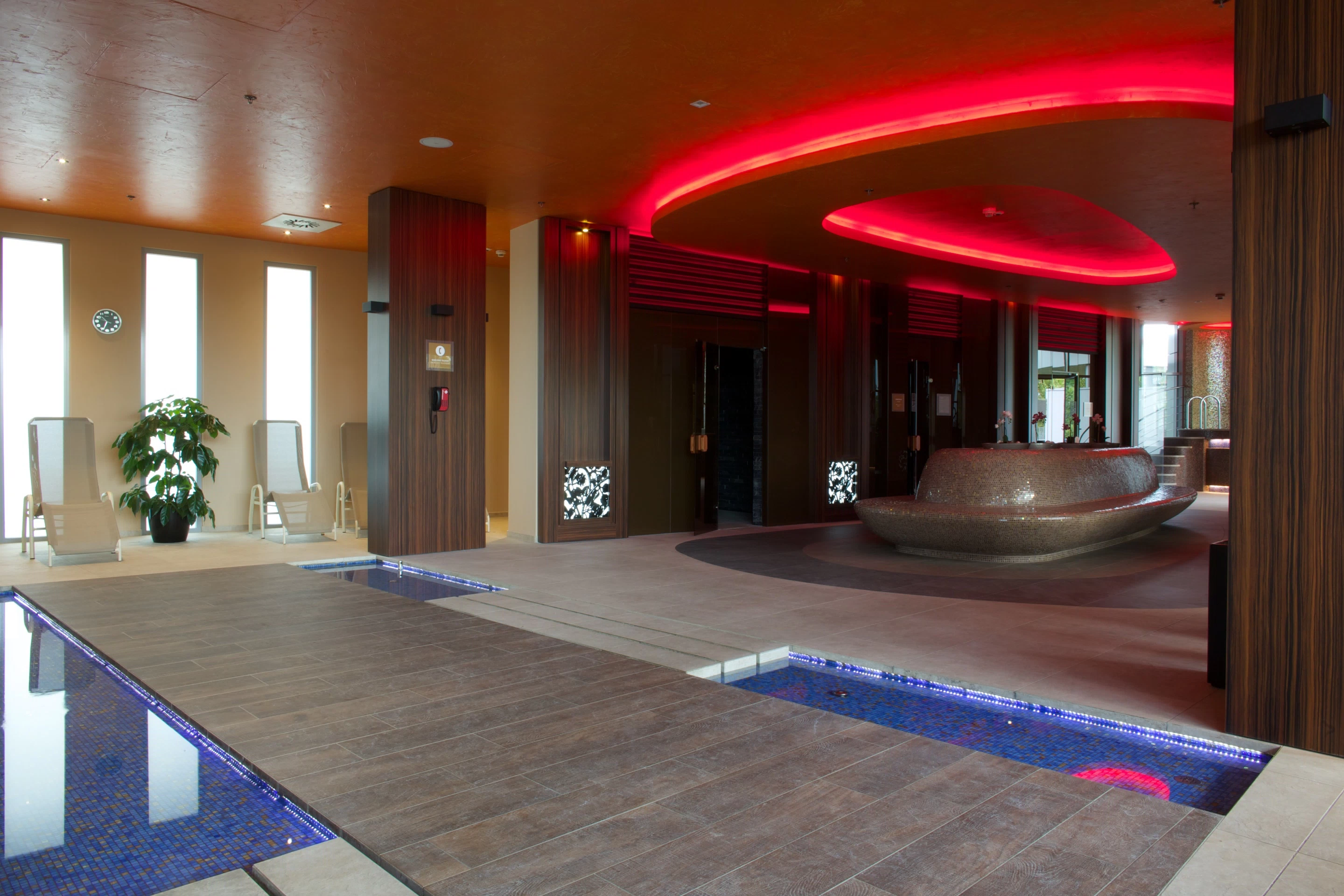 AtlasConcorde Sheraton Hotel Ungheria 010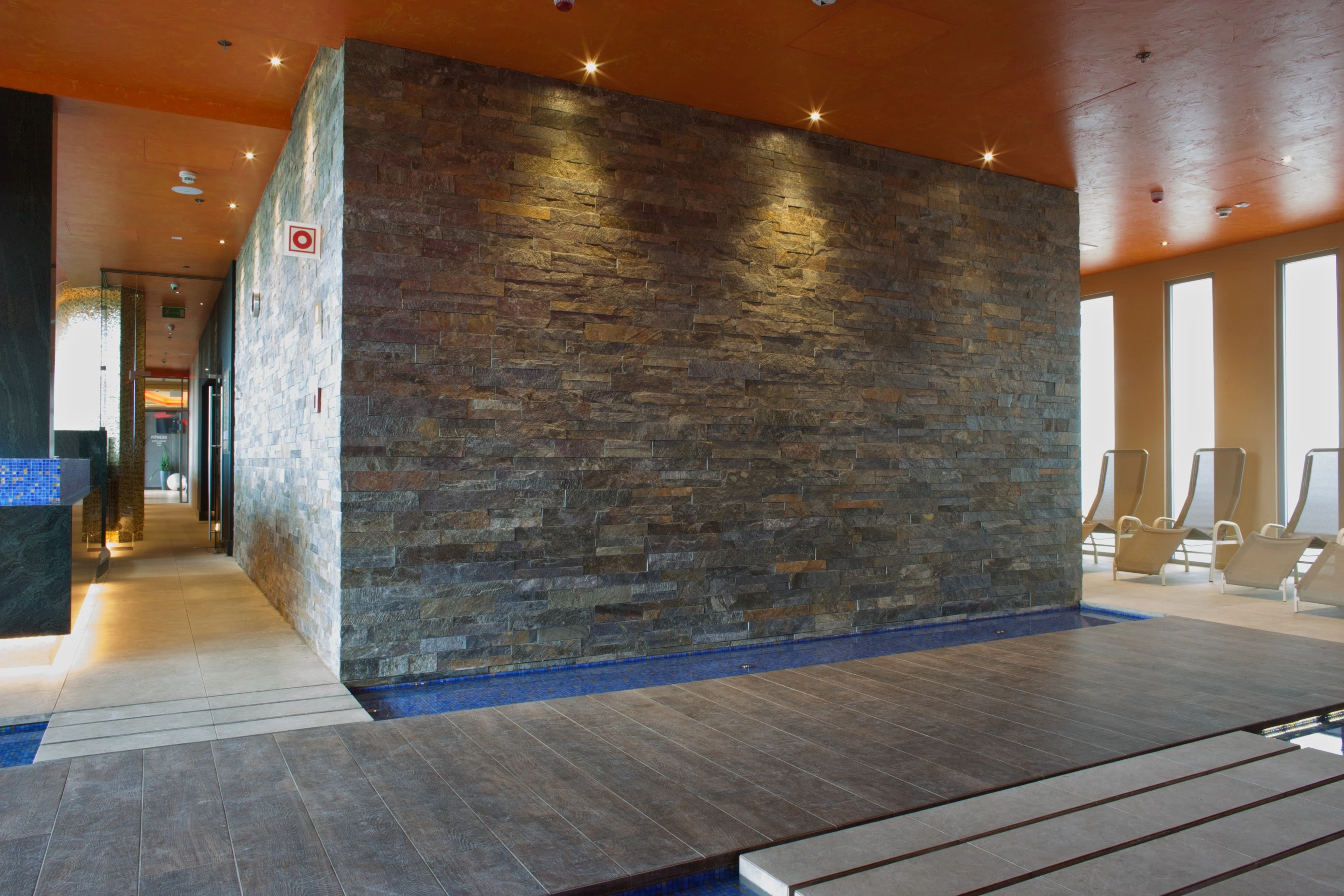 AtlasConcorde Sheraton Hotel Ungheria 011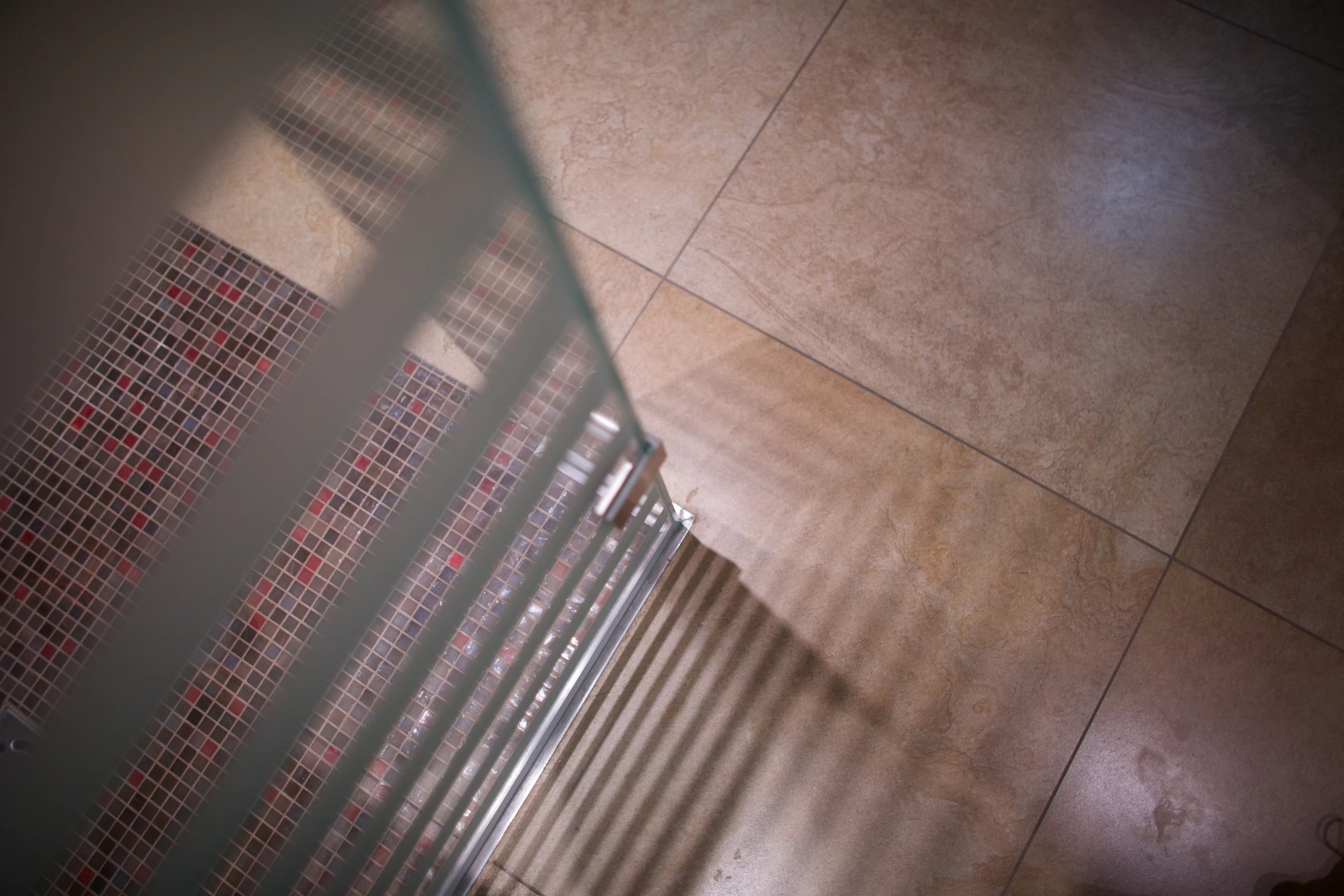 AtlasConcorde Sheraton Hotel Ungheria 087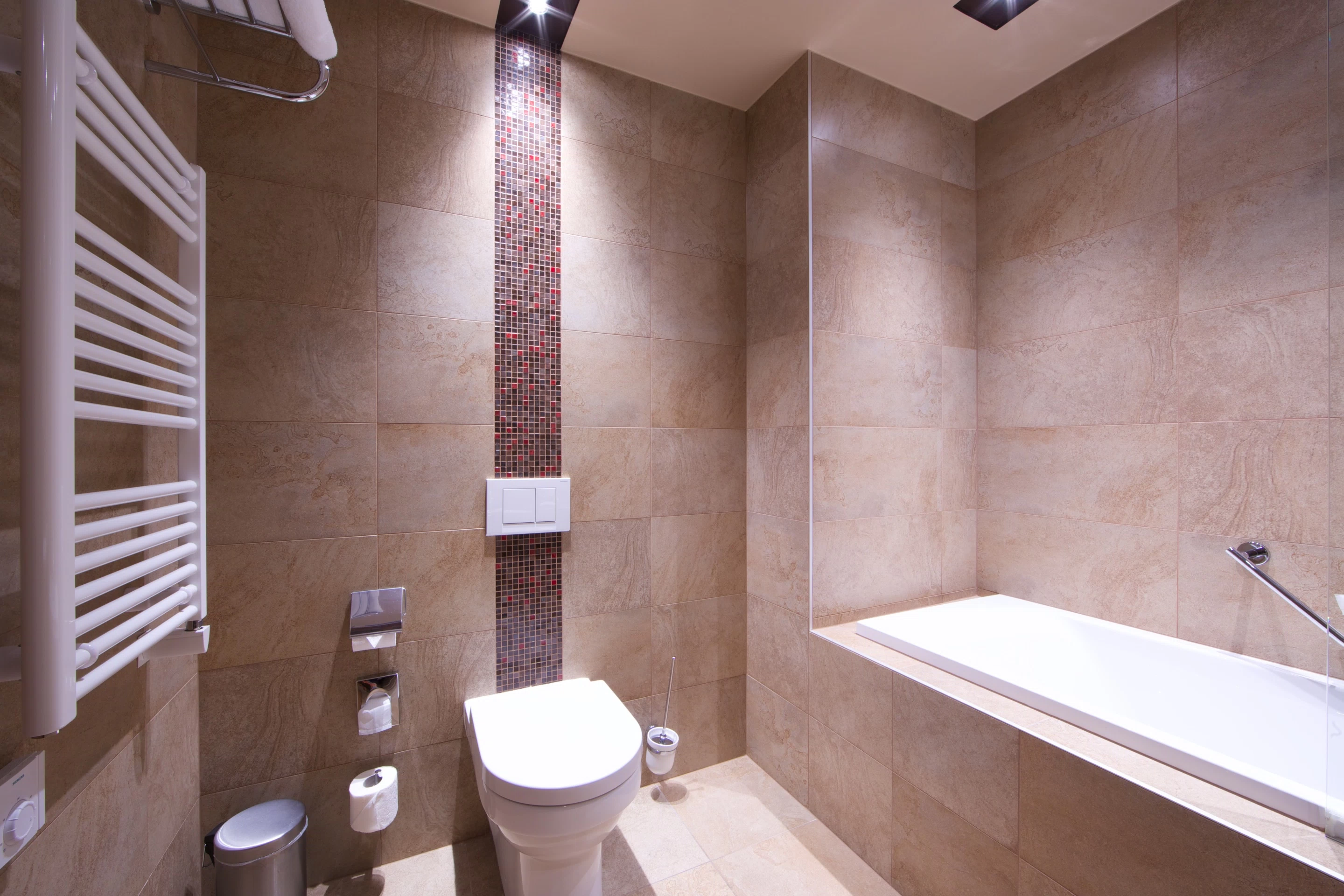 AtlasConcorde Sheraton Hotel Ungheria 023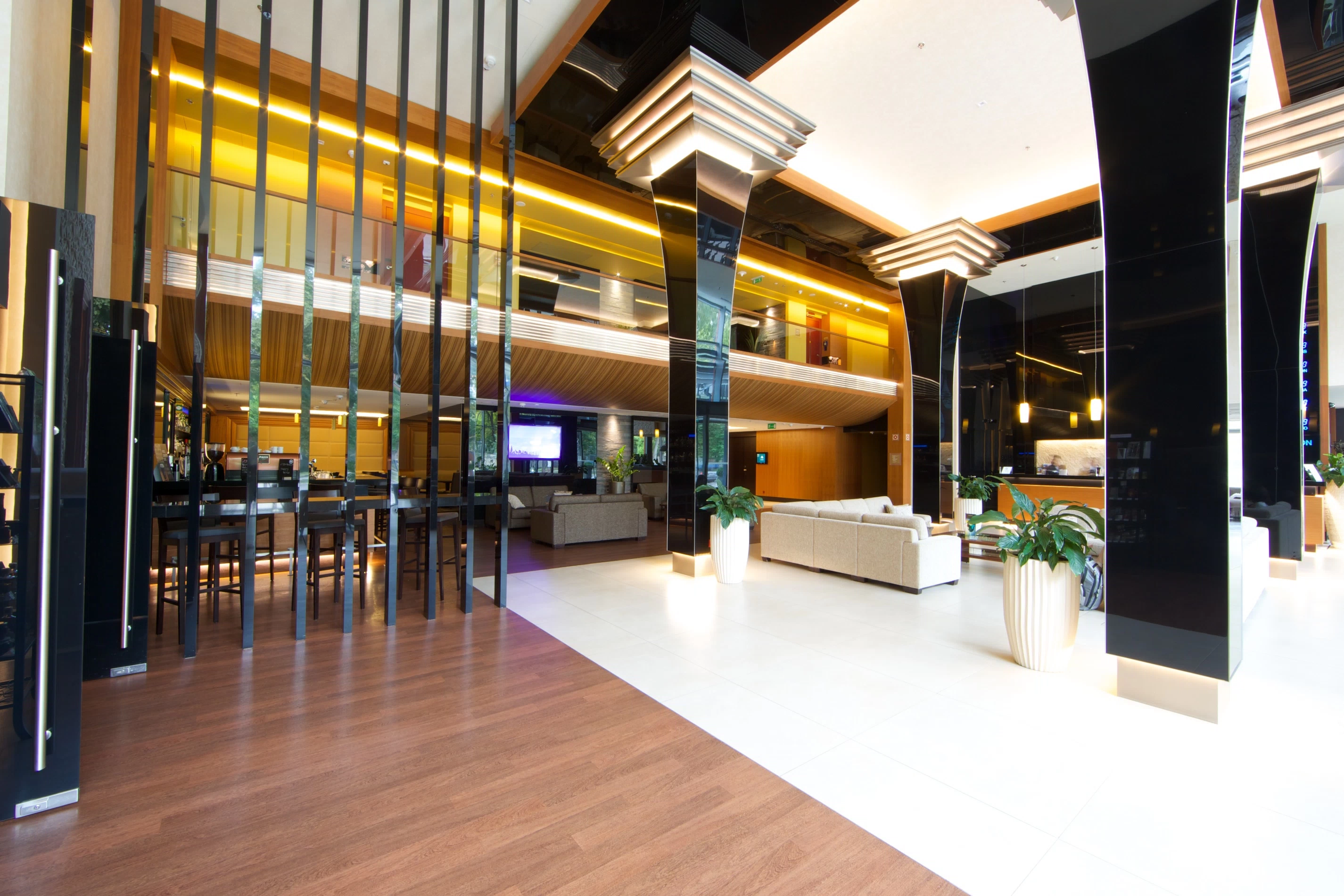 AtlasConcorde Sheraton Hotel Ungheria 037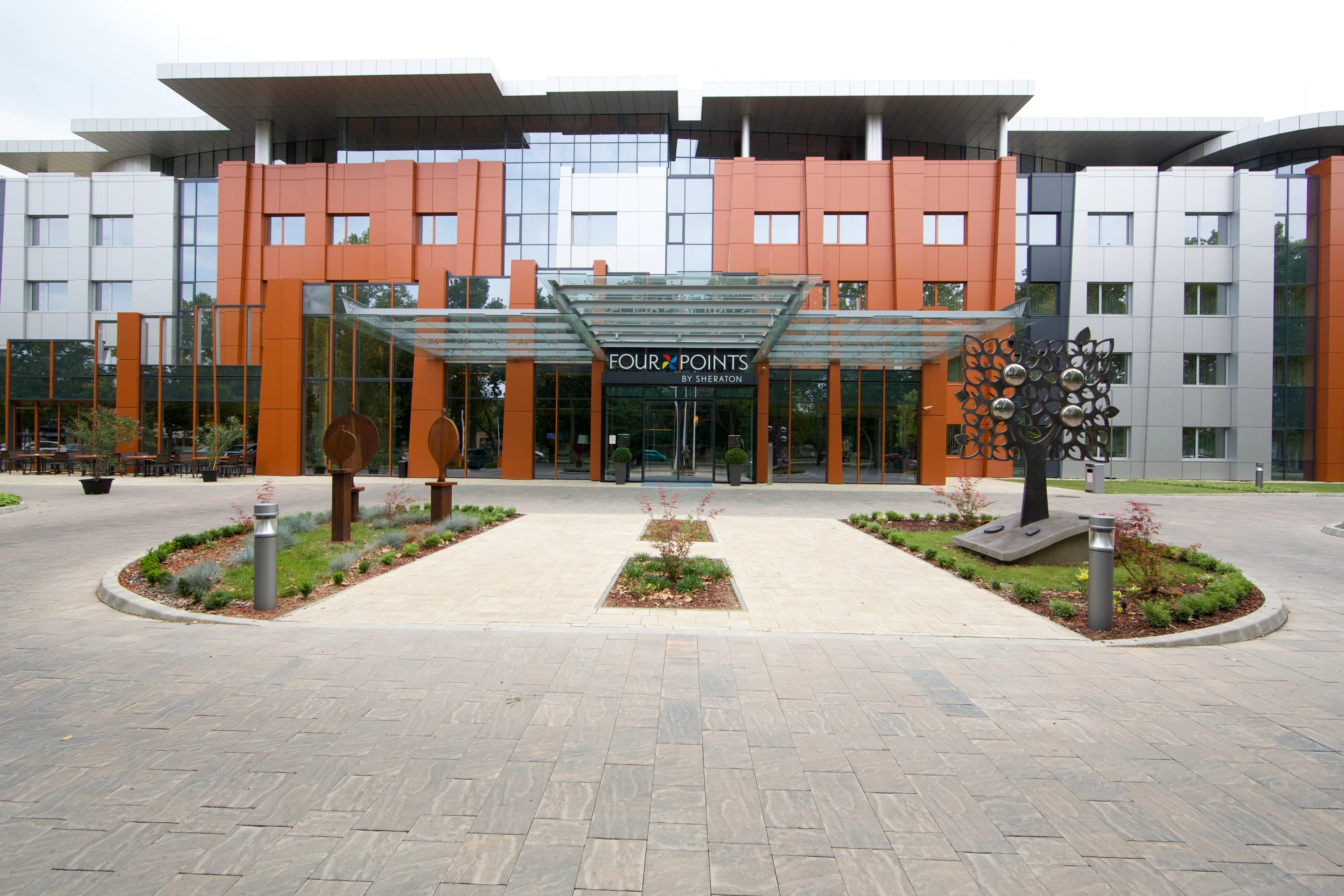 AtlasConcorde Sheraton Hotel Ungheria 104
Inside the project
The leading collections