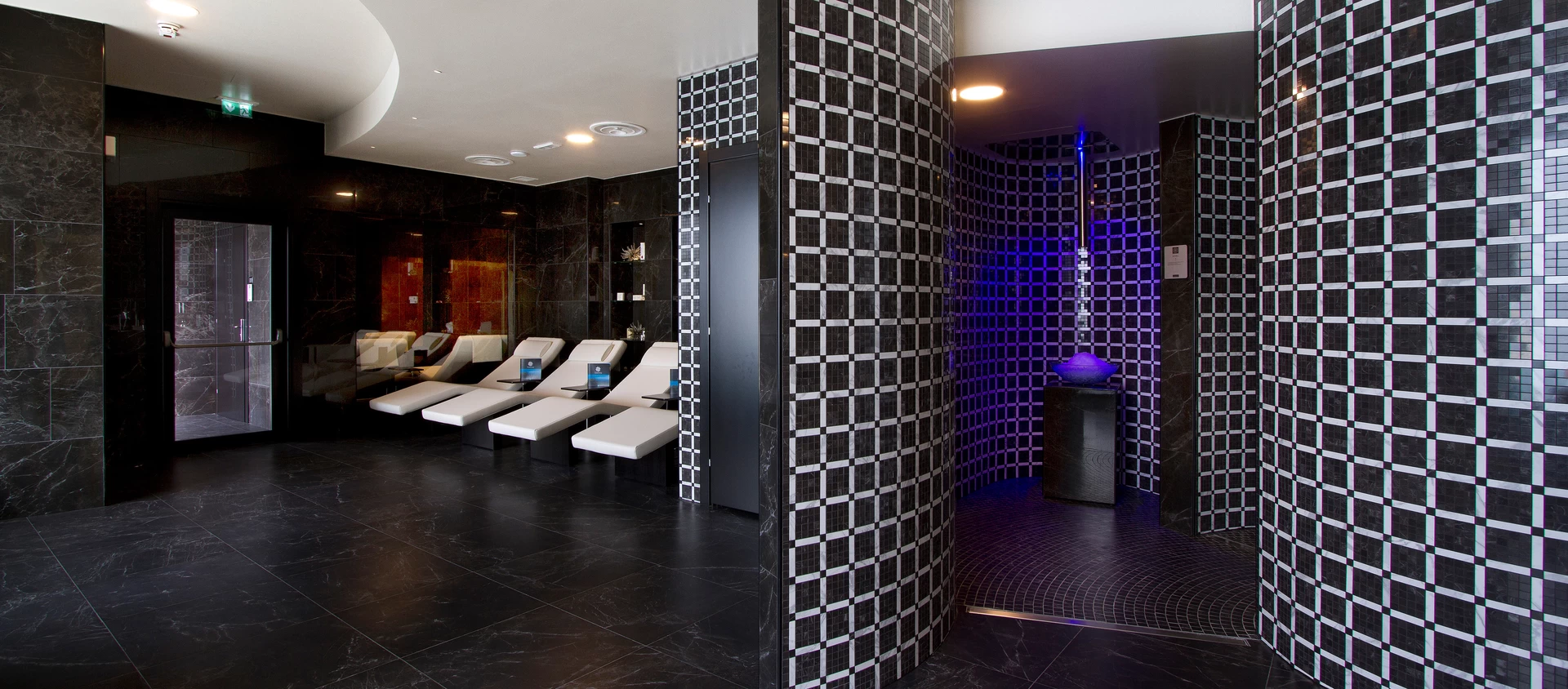 Designed to offer its customers an extraordinary experience of wellness and relaxation, the Exentia spa – an integral part of the luxurious Riviera & Maximilian's Hotel & Spa – also conveys an exceptional sense of comfort, innovation and elegance through the furnishing of its spaces.
Chosen from the wide range of porcelain tile floors and white-body wall tiles from Atlas Concorde, the collections selected masterfully interpret different natural materials, giving each space a different, unique personality.
For example, the most intimate environments dedicated to pure relaxation – the room for the sunbeds, the airpool or the fireplace – are distinguished by a marble-look ceramic tilewith a refined and eloquent look: intense veins and natural shades that come to life on the surfaces with a clean and refined style, symbol of an unrivaled allure.
The dark color helps maintain a peaceful atmosphere, ideal for resting mind and body.
In contrast, refined textures and original reliefs sculpt the walls of the reception area. These are authentic porcelain tile sculptures designed to create scenic walls with elegant facets, ideal for wellness areas as they promote a relaxing cocoon effect. Located at the entrance, the ceramics convey to those entering the spa that here they will find something different and sensational.
Stone-effect porcelain tiles were also used, interpreting the inspiring power of natural rocks, updating them in a ceramic project with superior esthetic and design value.
The collections selected for the floors and walls of the Exentia spa are: Marvel Pro, 3D Wall Design and Sunrock.
Where
Trieste, Italy
Inside the project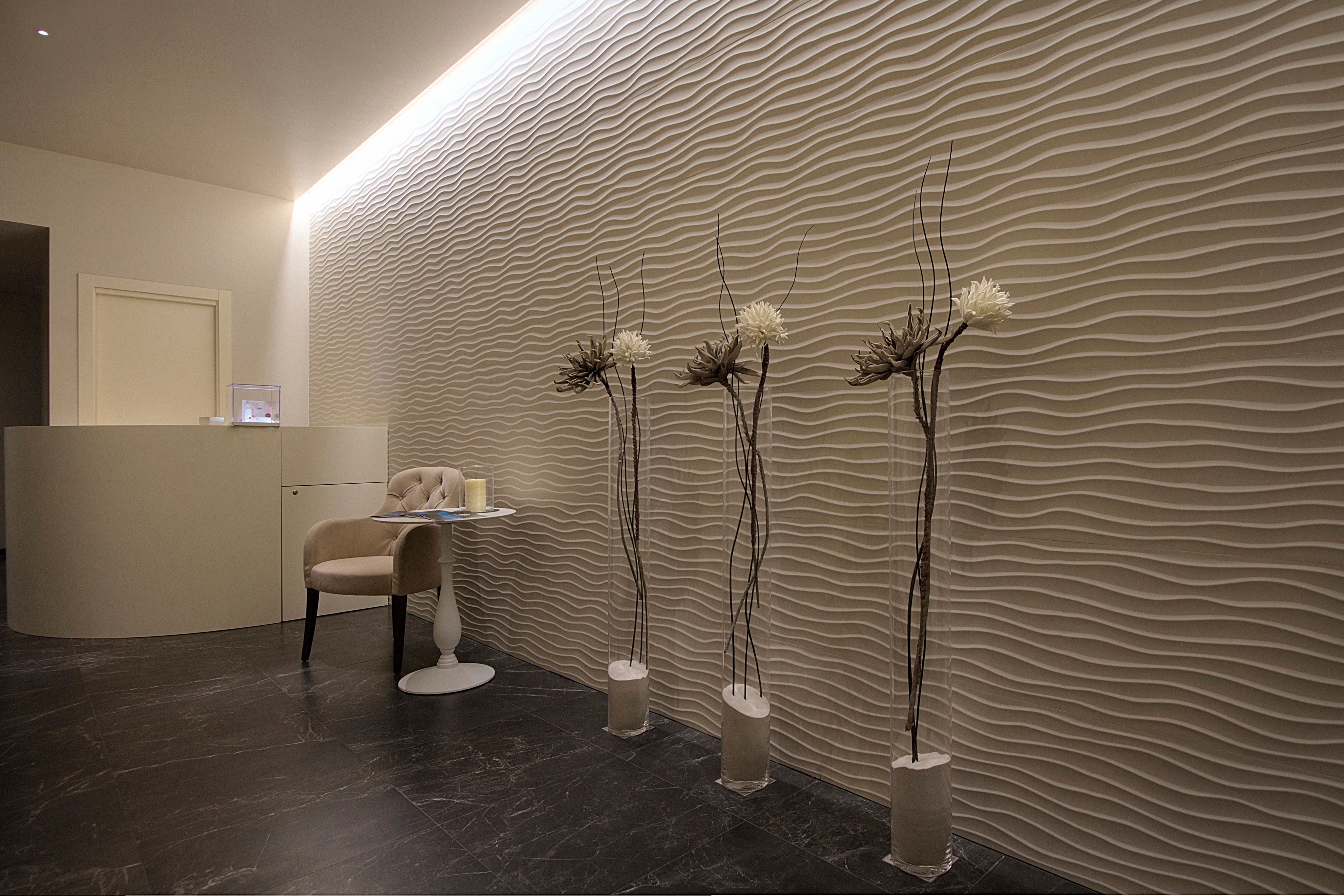 AtlasConcorde Exentia Spa Italia 012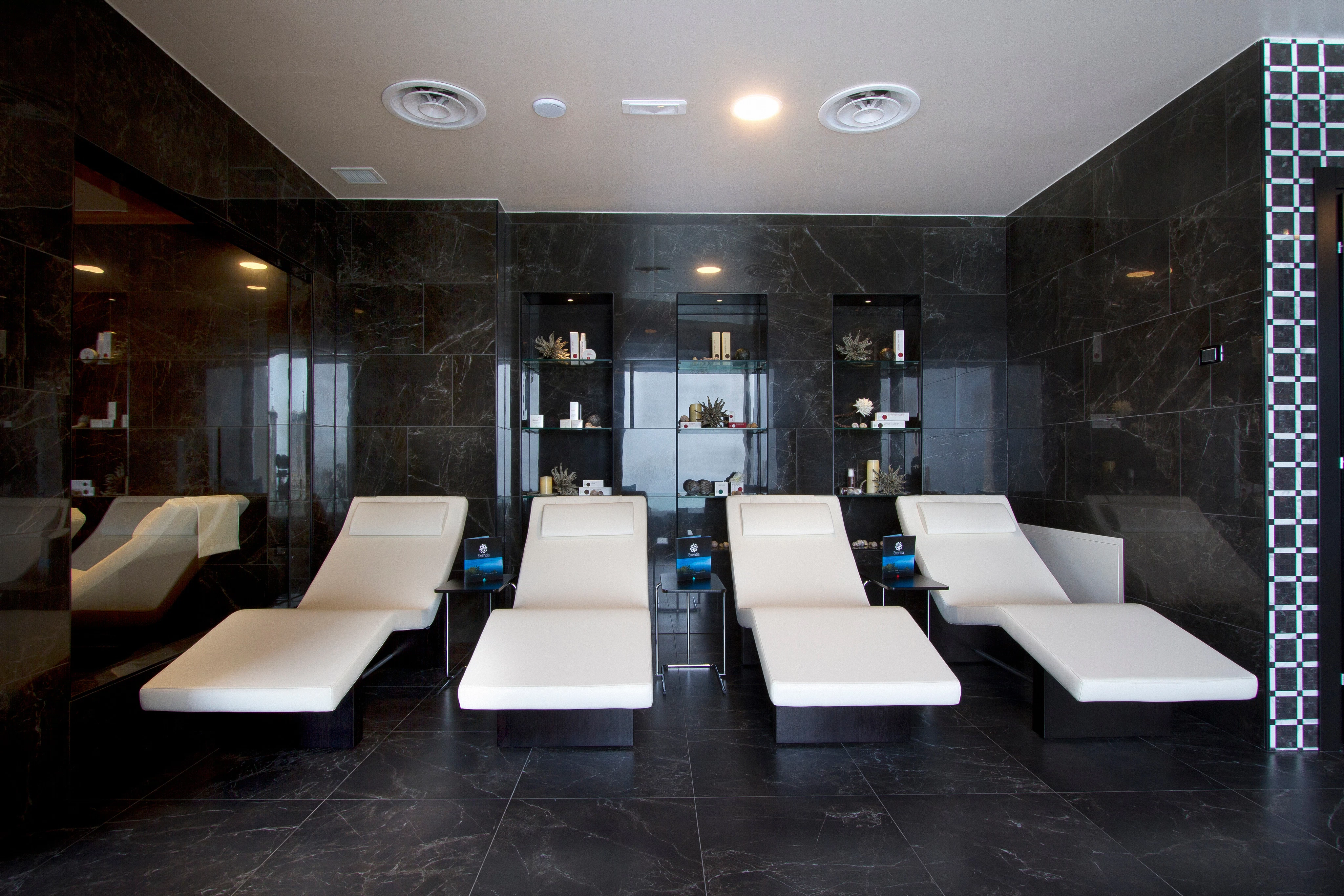 AtlasConcorde Exentia Spa Italia 005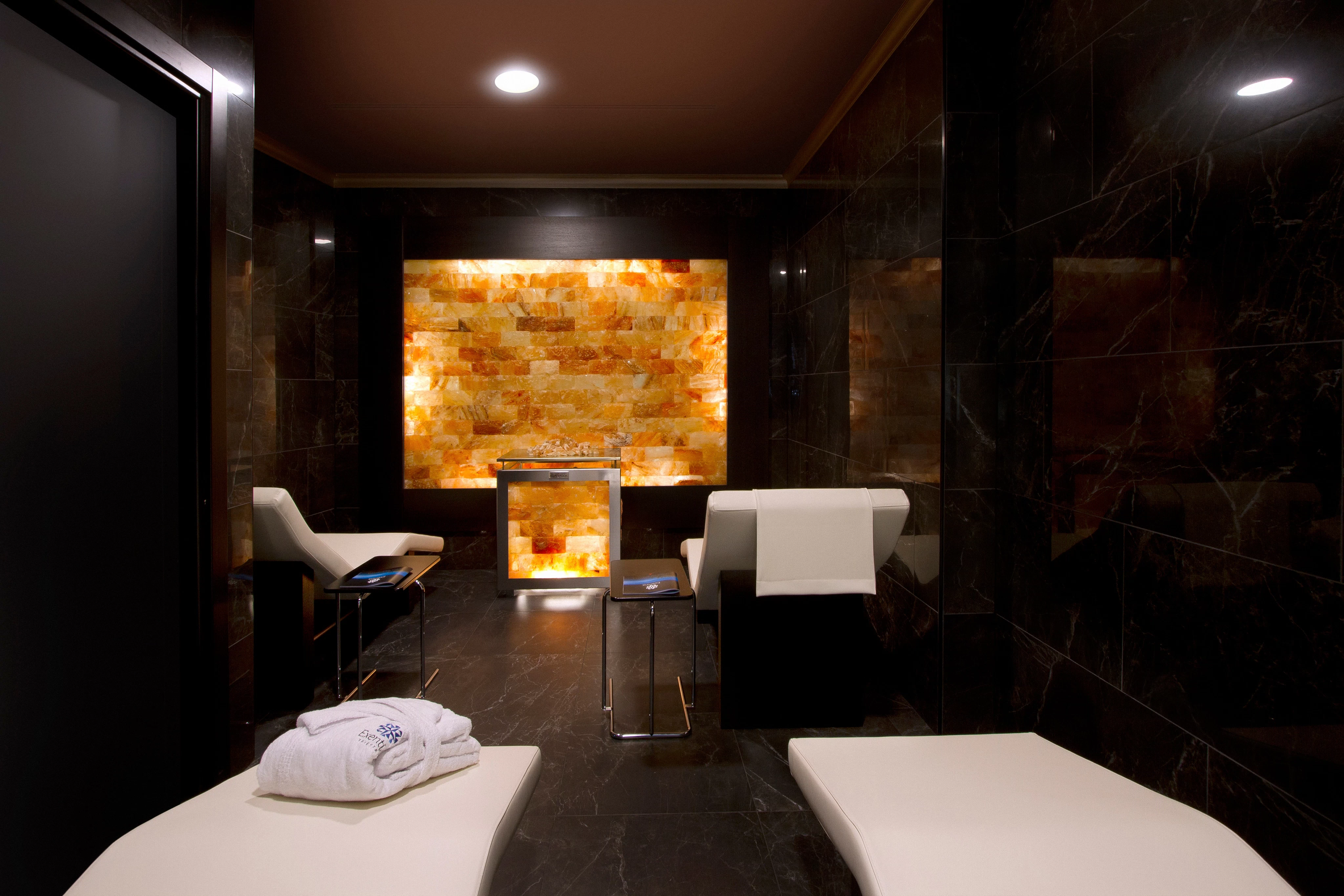 AtlasConcorde Exentia Spa Italia 001
AtlasConcorde Exentia Spa Italia 009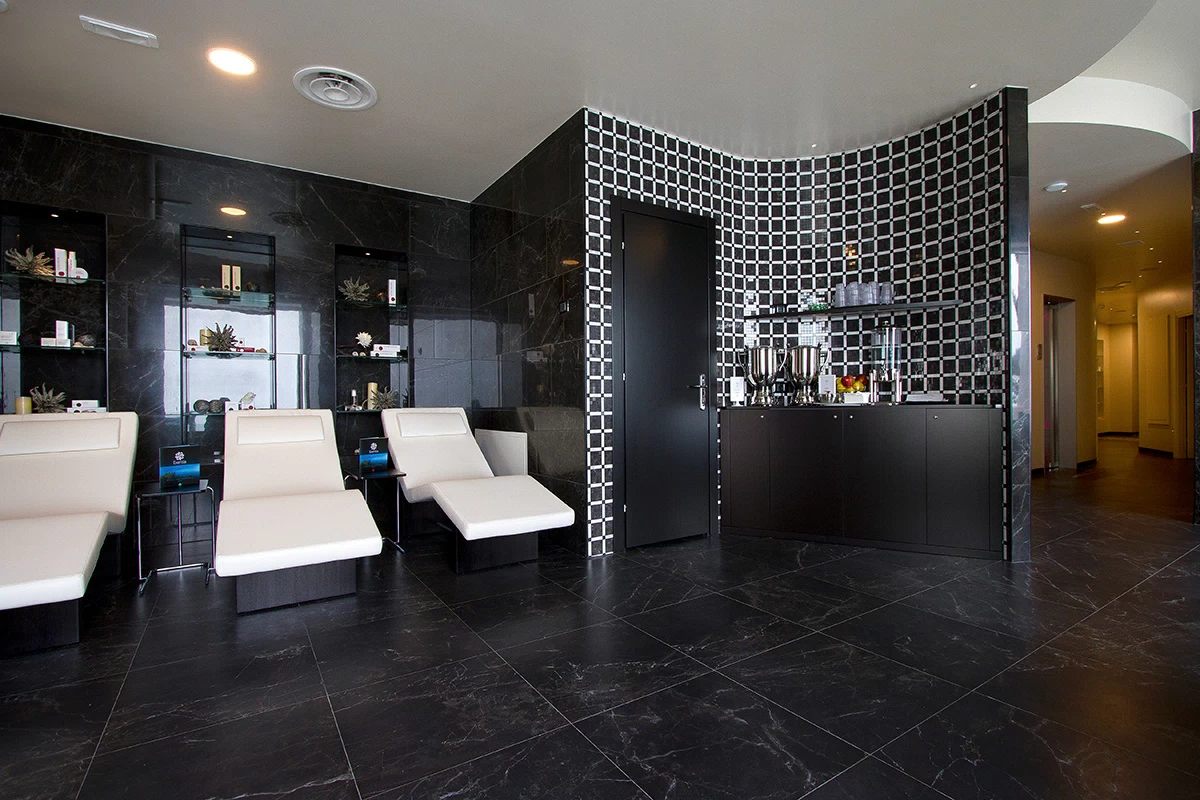 AtlasConcorde Exentia-Spa Italia 006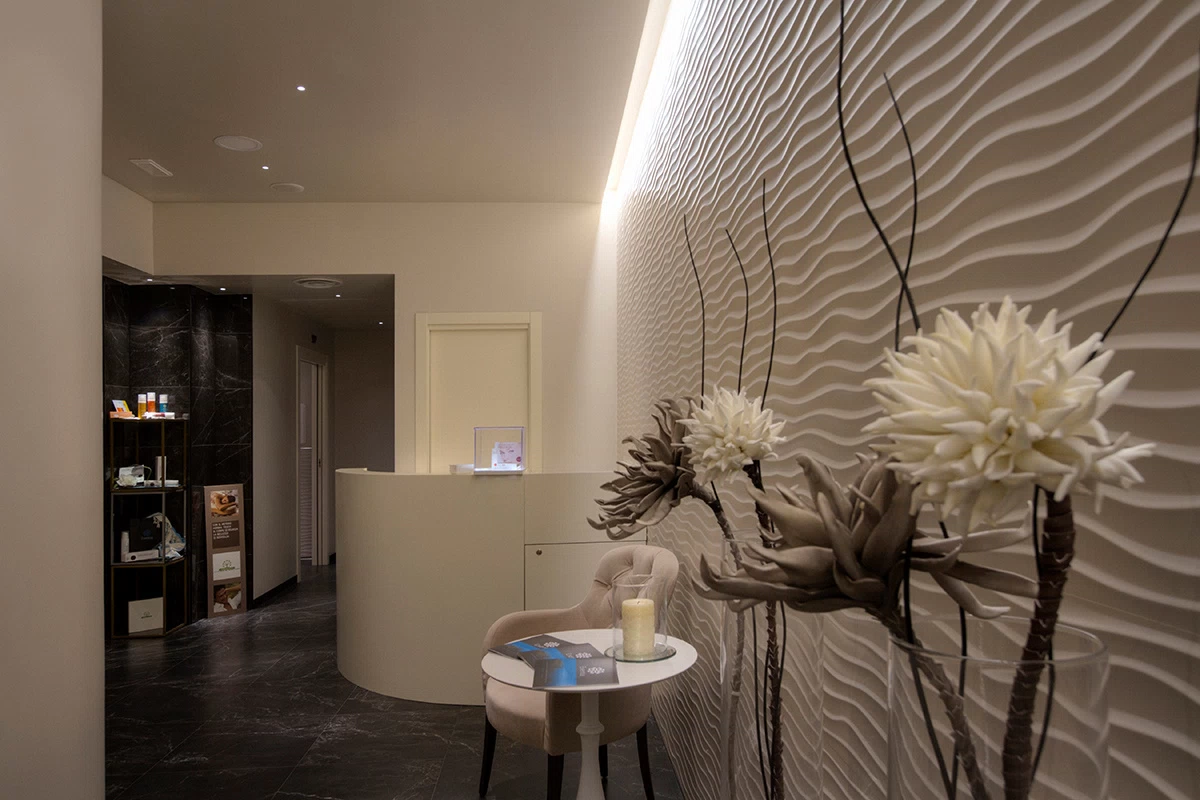 AtlasConcorde Exentia-Spa Italia 011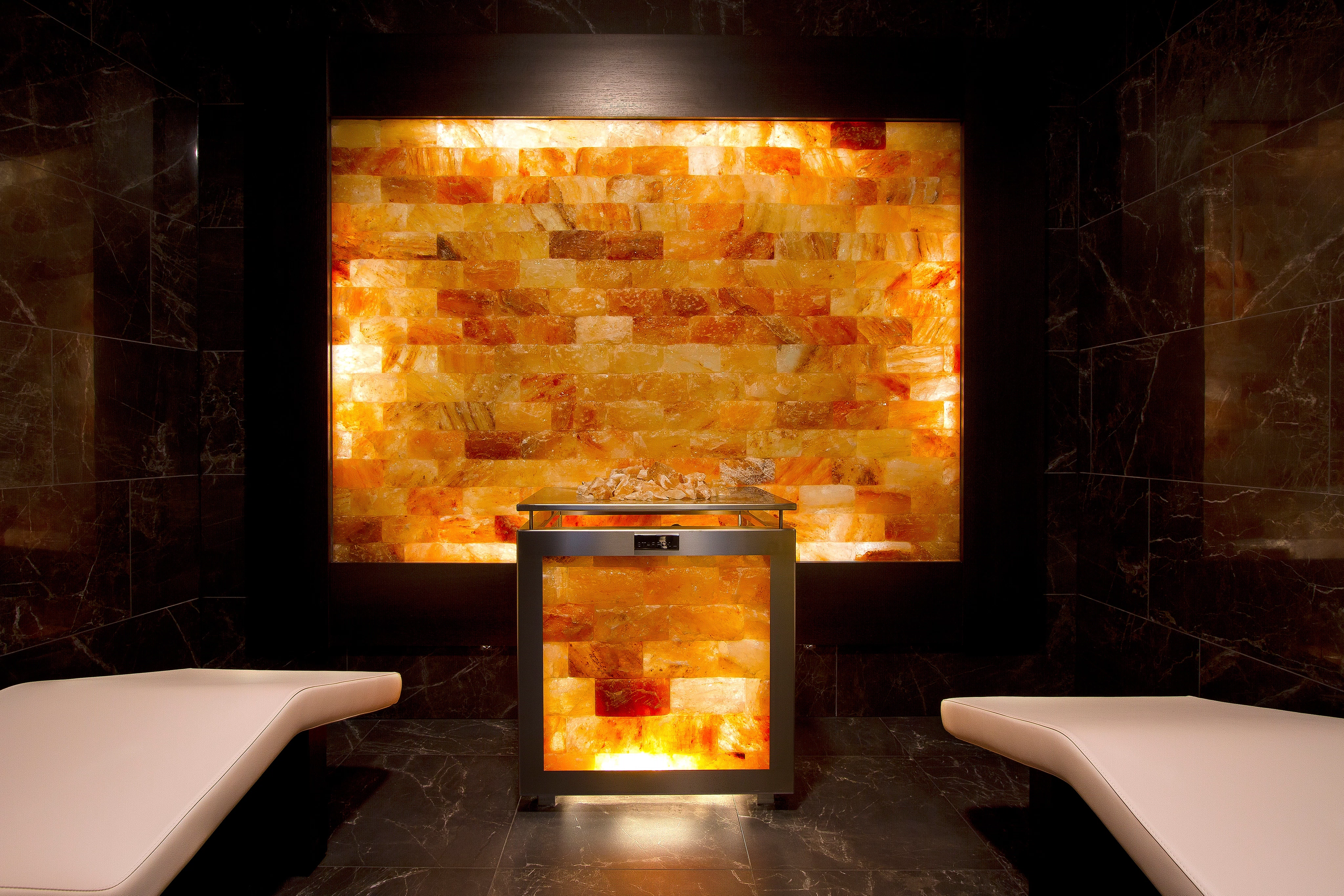 AtlasConcorde Exentia Spa Italia 002
Inside the project
The leading collections