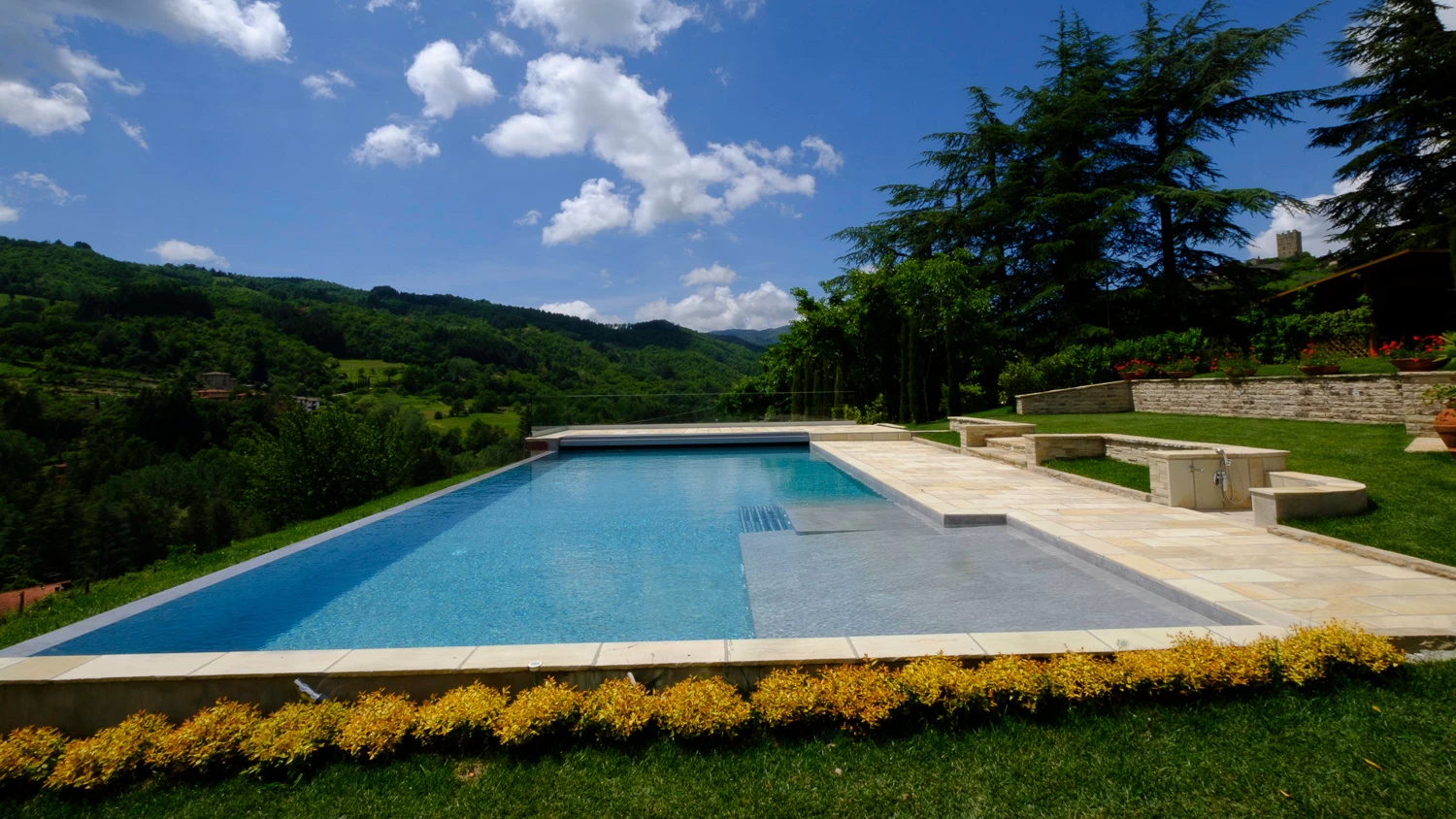 Residential
Swimming pool, private villa
There are places where contrasting natural elements create such an impeccable palette of colours as to appear to have been created artificially. This is the case of the Tuscan hills above Arezzo, where a spectacular private residence stands between the green of the meadows and the blue of the sky.
Its stately, majestic structure is evoked by the exterior alone, where a broad veranda terminates in an elegant staircase set off by an equally expressive wall of stone. At its feet, a large swimming pool overlooks the horizon. And it is precisely where the pool is concerned that porcelain stoneware from Atlas Concorde proves itself the ideal partner in terms of aesthetics and functionality.
The clean, richly detailed surface areas of the ceramic stone effect selected as wall tiles for the swimming pool are characterized by surprising realism and excellent technical qualities, making the collection ideal for contemporary design projects capable of creating synergy between reliability and beauty. A distinctive sign of high-class environments, the stone effect porcelain stoneware recalls the visual strength and expressiveness of the inspiring material: a slight bush-hammered effect enhances the convincing appearance of surface authenticity and intensity, while maintaining a finish which is pleasant both visually and to the touch.
The anti-slip finish is perfect for humid areas such as swimming pools.
The ceramic series utilised in coating the swimming pool is Brave, shade Grey, format 30x60 cm.
Where
Pratovecchio Stia, Italy
Design by
Arch. Claudia Bresciani
Inside the project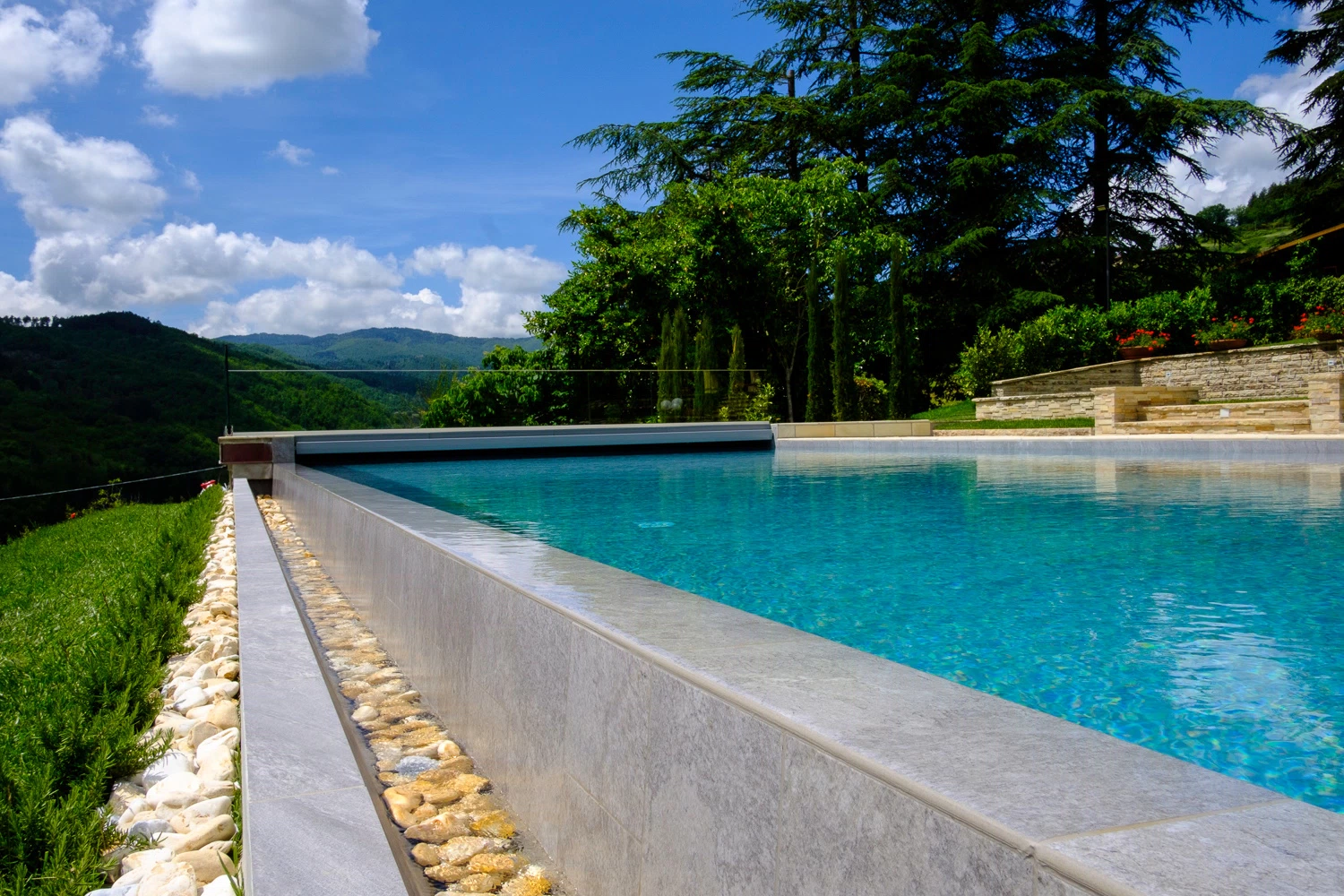 AtlasConcorde Piscina Privata Italia 004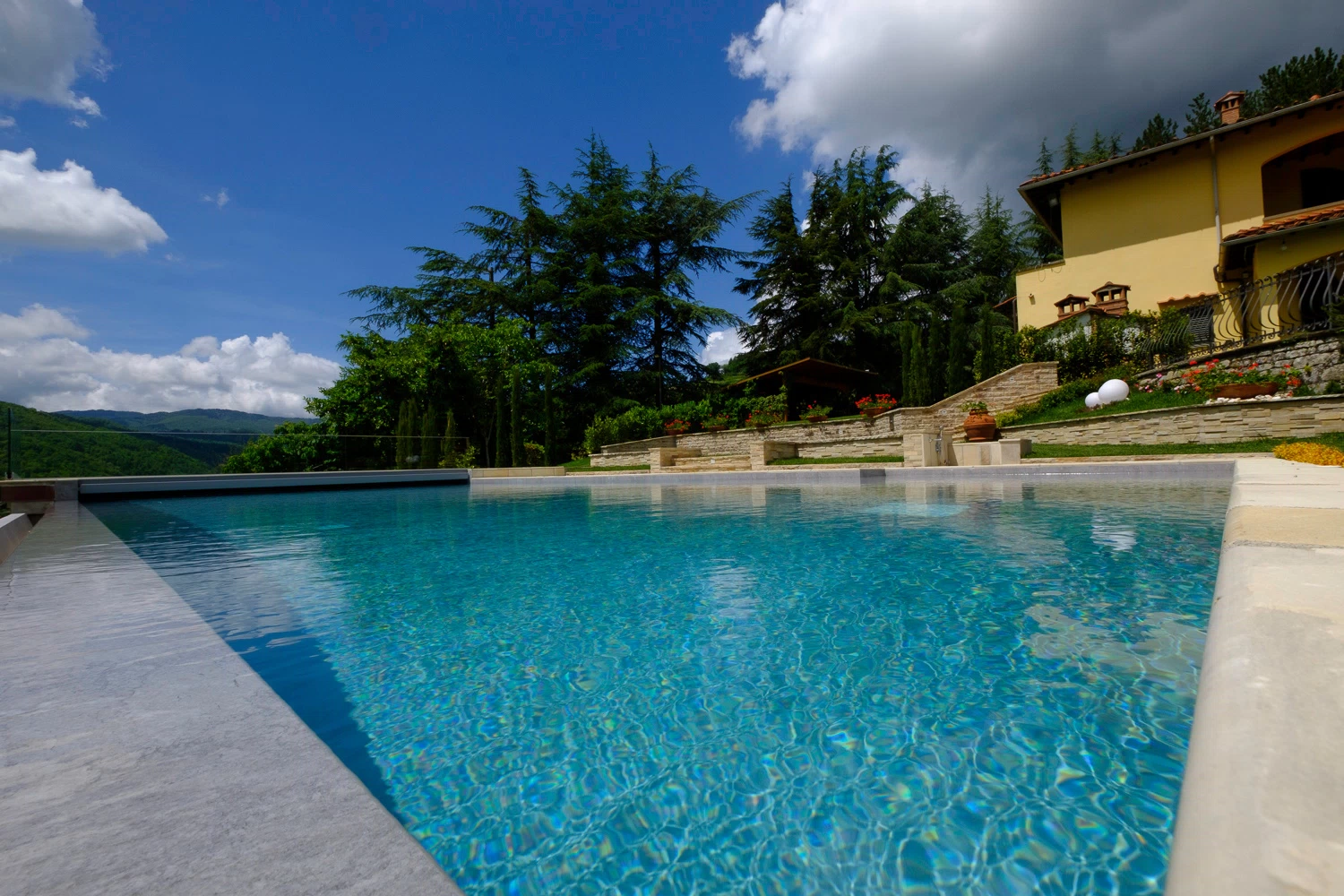 AtlasConcorde Piscina Privata Italia 002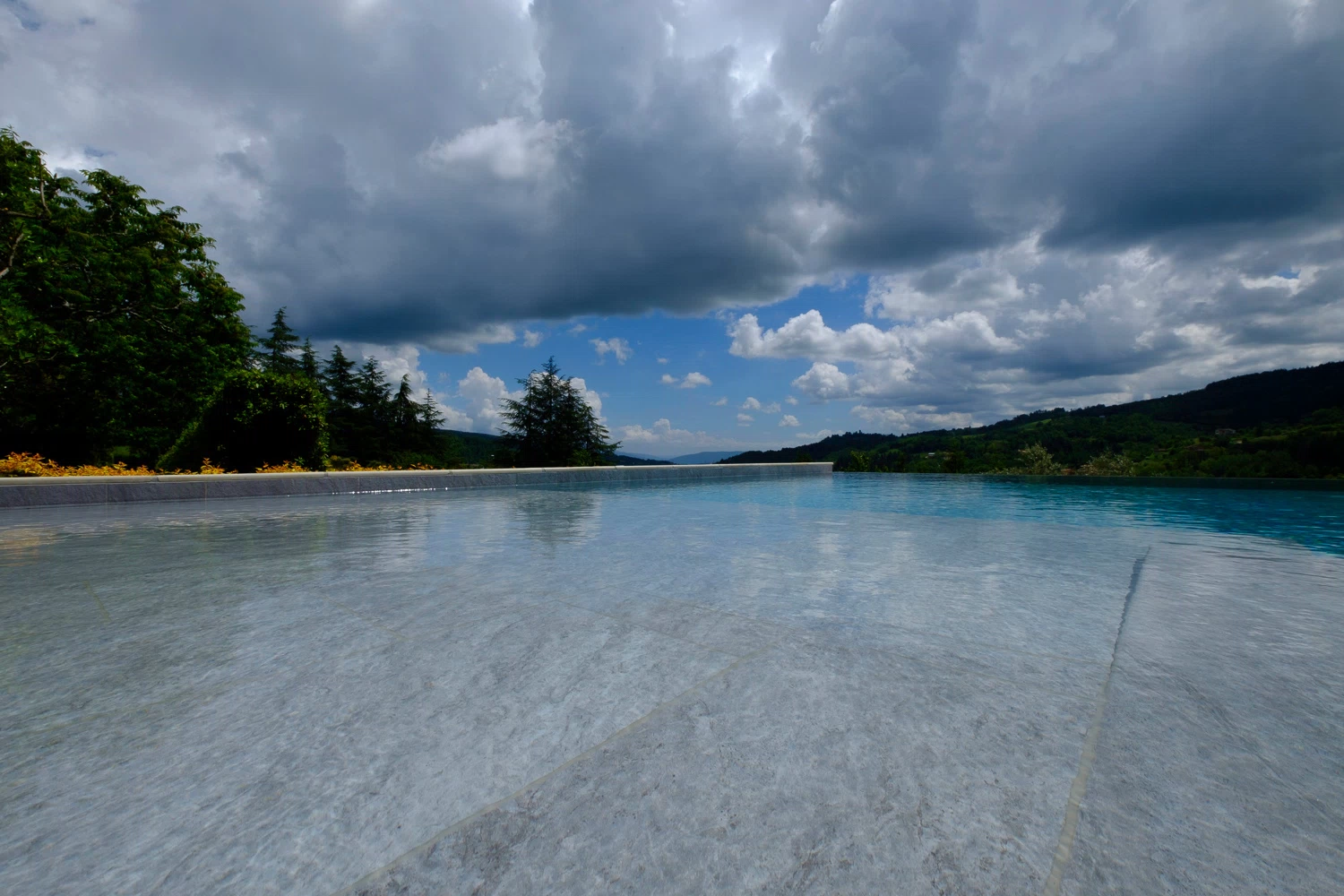 AtlasConcorde Piscina Privata Italia 001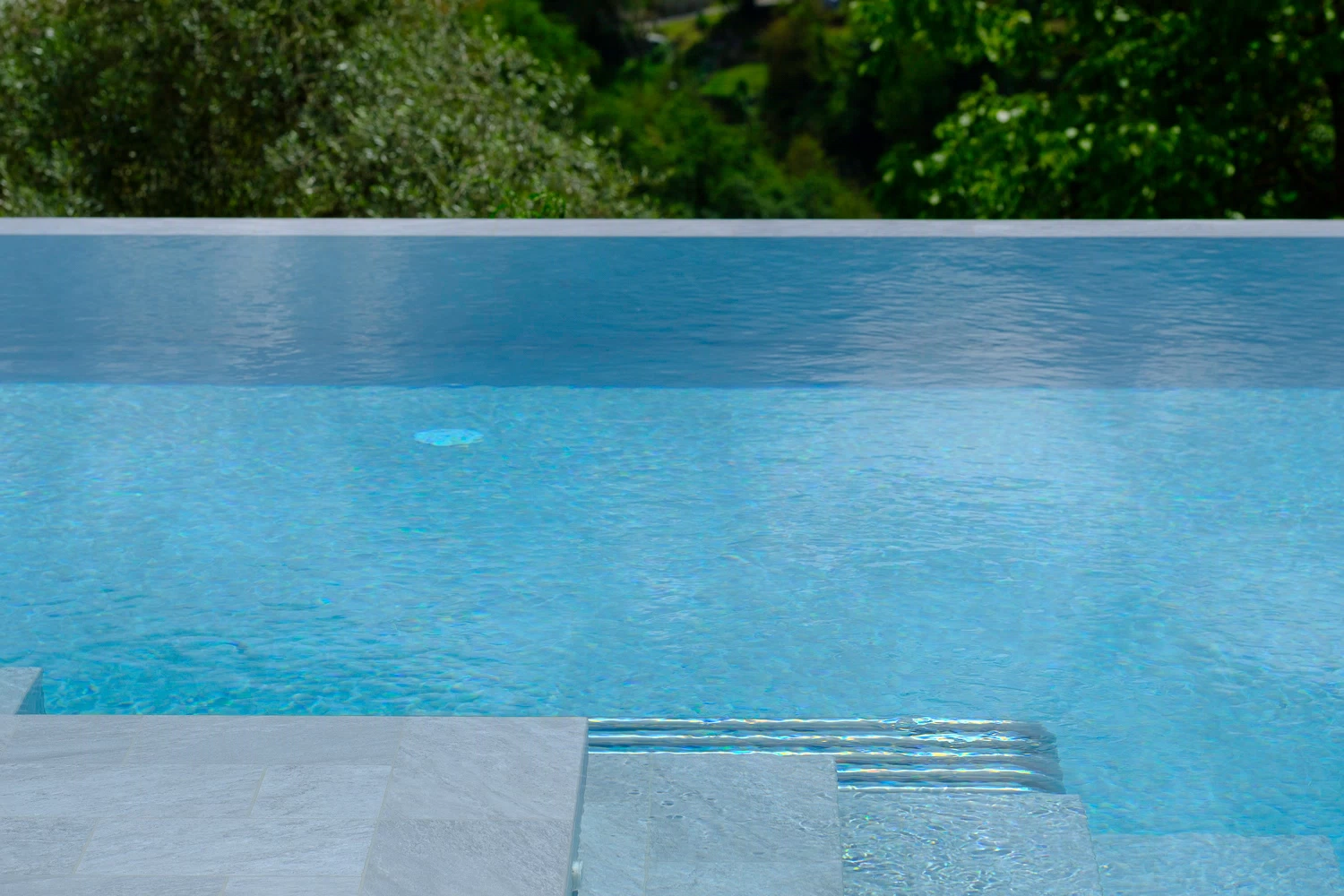 AtlasConcorde Piscina Privata Italia 003
Inside the project
The leading collections