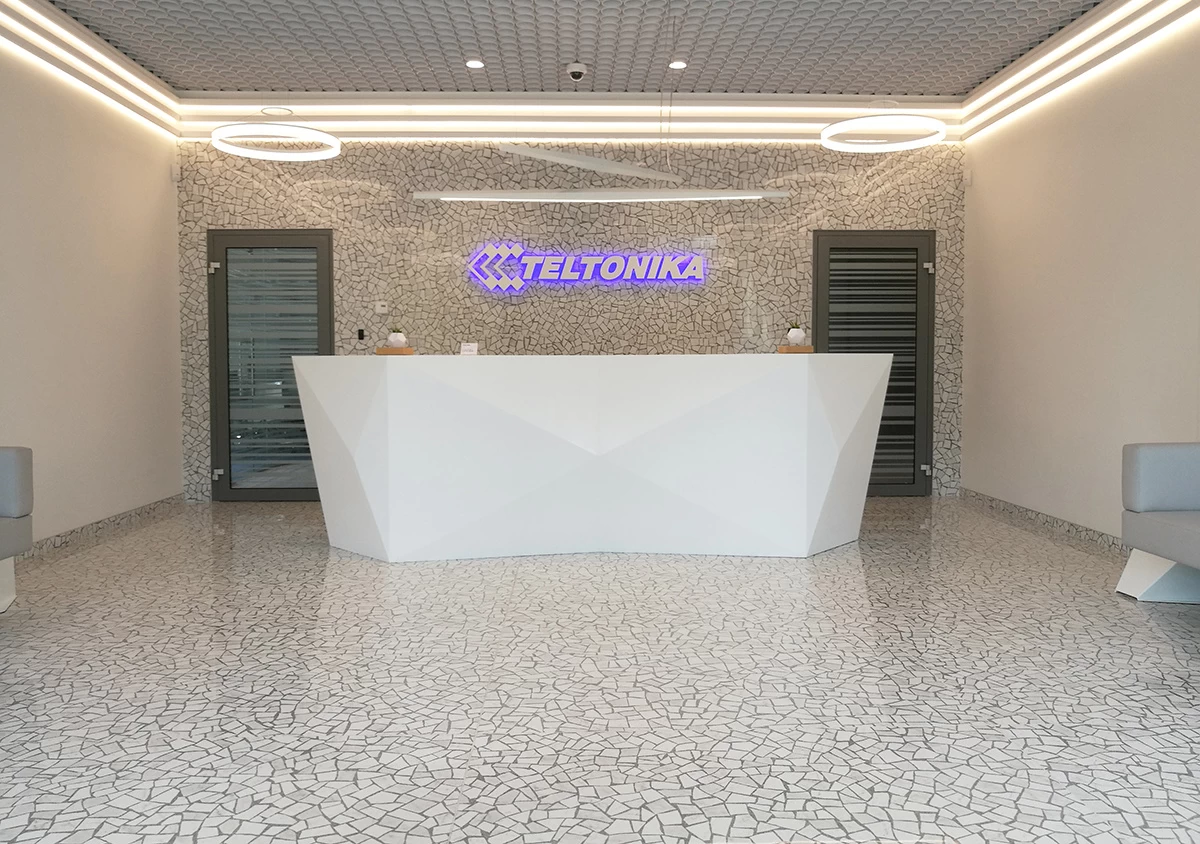 Offices and companies
Teltonika
The Lithuanian company Teltonika has renovated its look: located in the capital of Vilnius, the firm that produces platforms and services for the Internet has in fact chosen Atlas Concorde porcelain tiles inspired by Venetian terrazzo for indoor floors and walls of its reception area.
An unusual charm thus pervades the building's entrance, placing it among those contemporary architectural projects offering fresh, natural looks.
Ceramic surfaces distinguished by a gray grit rich in large scales for a Carrara marble effect update all the charm of the Italian tradition, giving the environment a very modern retro style.
The polished mirror finish recalls the polished effect of traditional terrazzo floors, further brightening the atmosphere. Its brightness evokes the sheen of the original material, creating spaces with a timeless luxury.
The collection used for the floor and wall tiles of the Teltonika company reception is Marvel Gems in the Palladiana Carrara color and in the 75x150 cm format.
Where
Vilnius, Lithuania
Design by
Artūras & Rokas Serbenta
Inside the project
website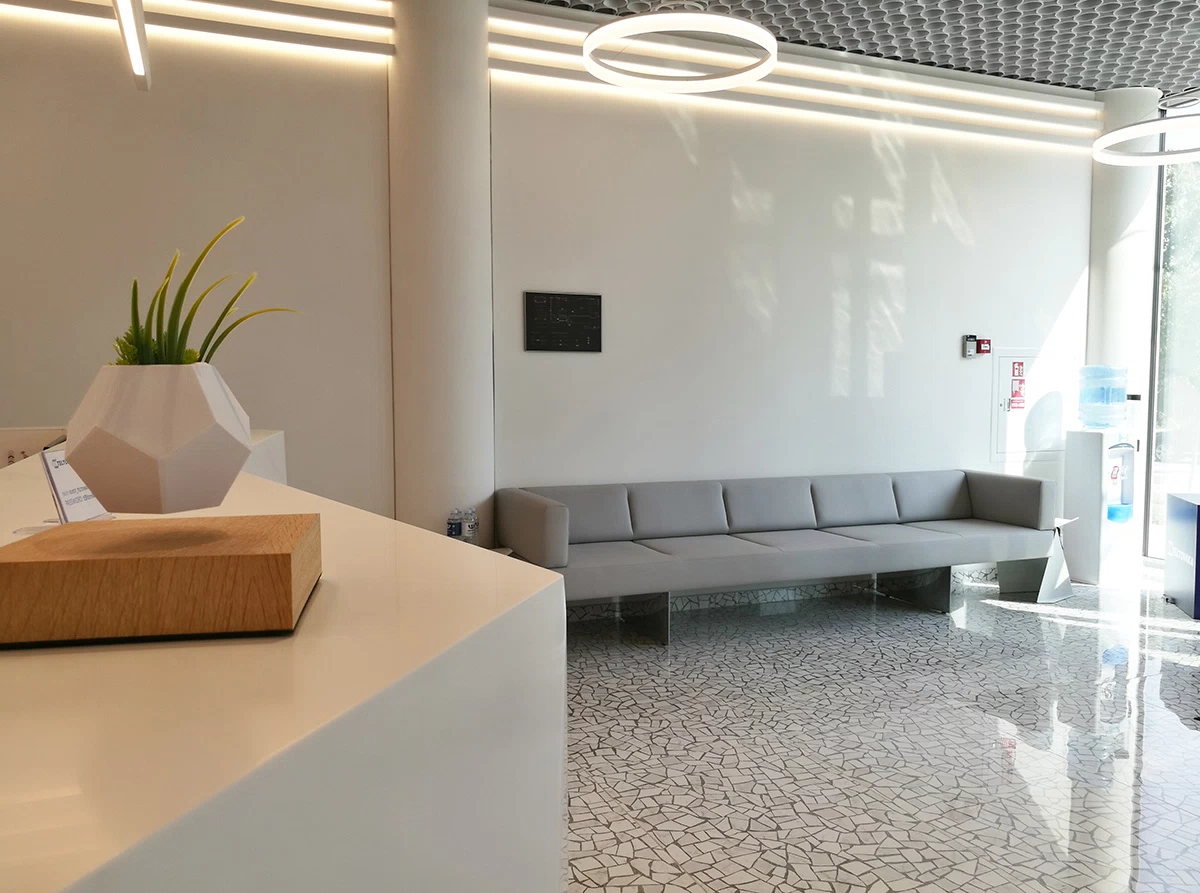 AtlasConcorde Teltonika Lituania 003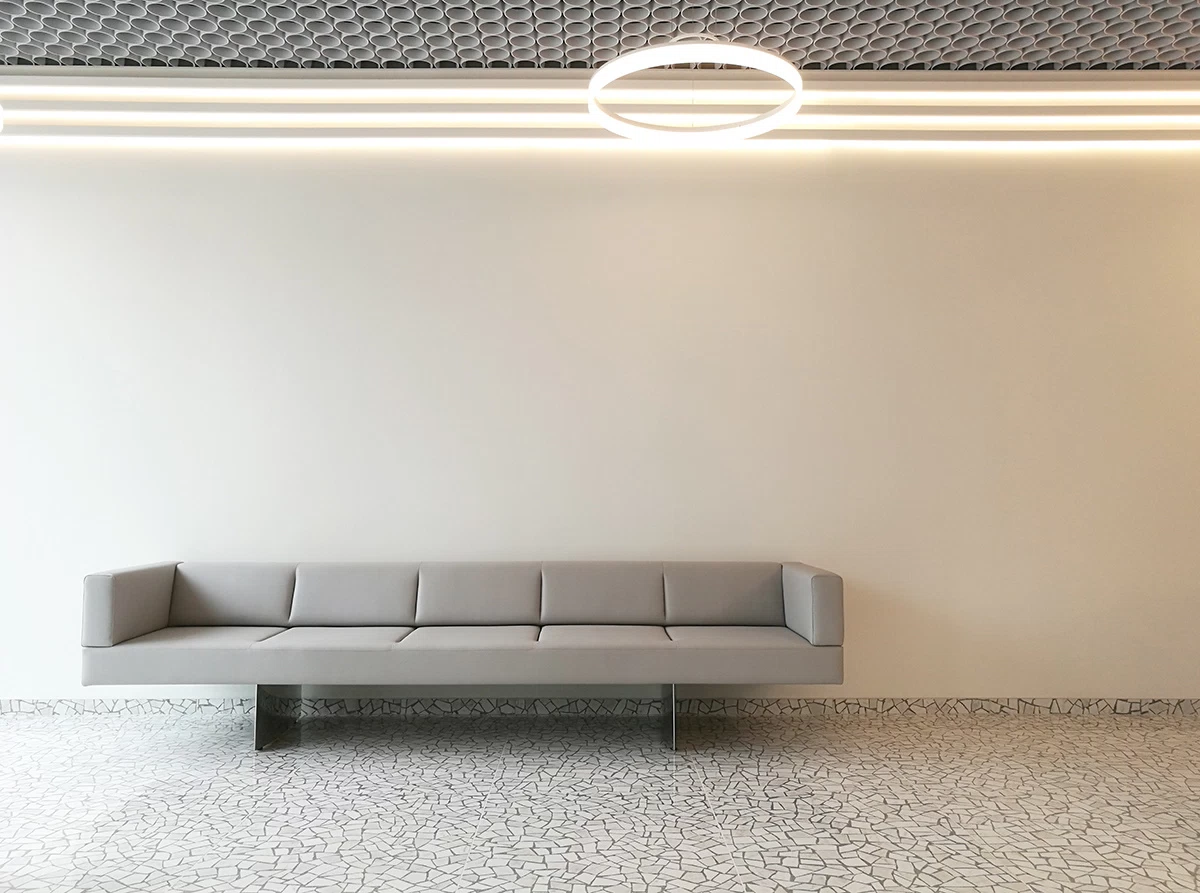 AtlasConcorde Teltonika Lituania 000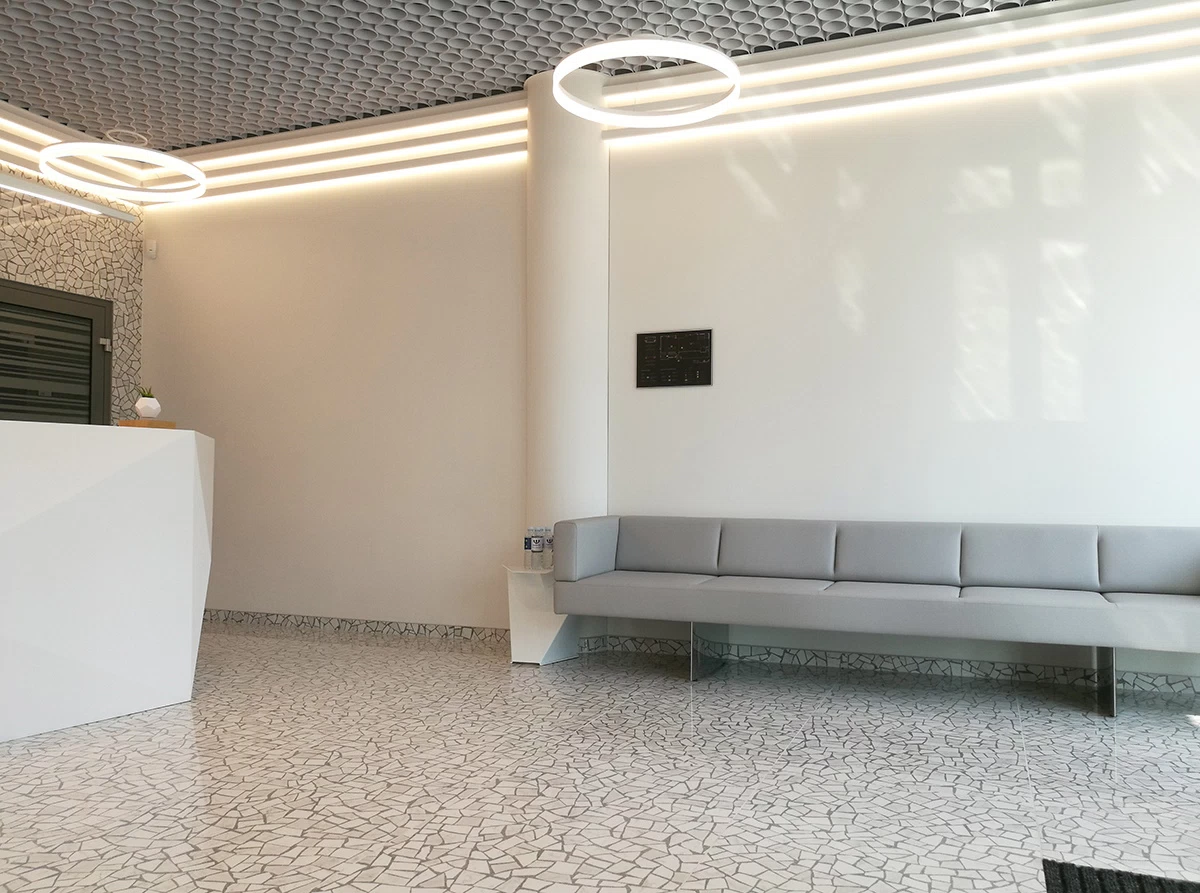 AtlasConcorde Teltonika Lituania 001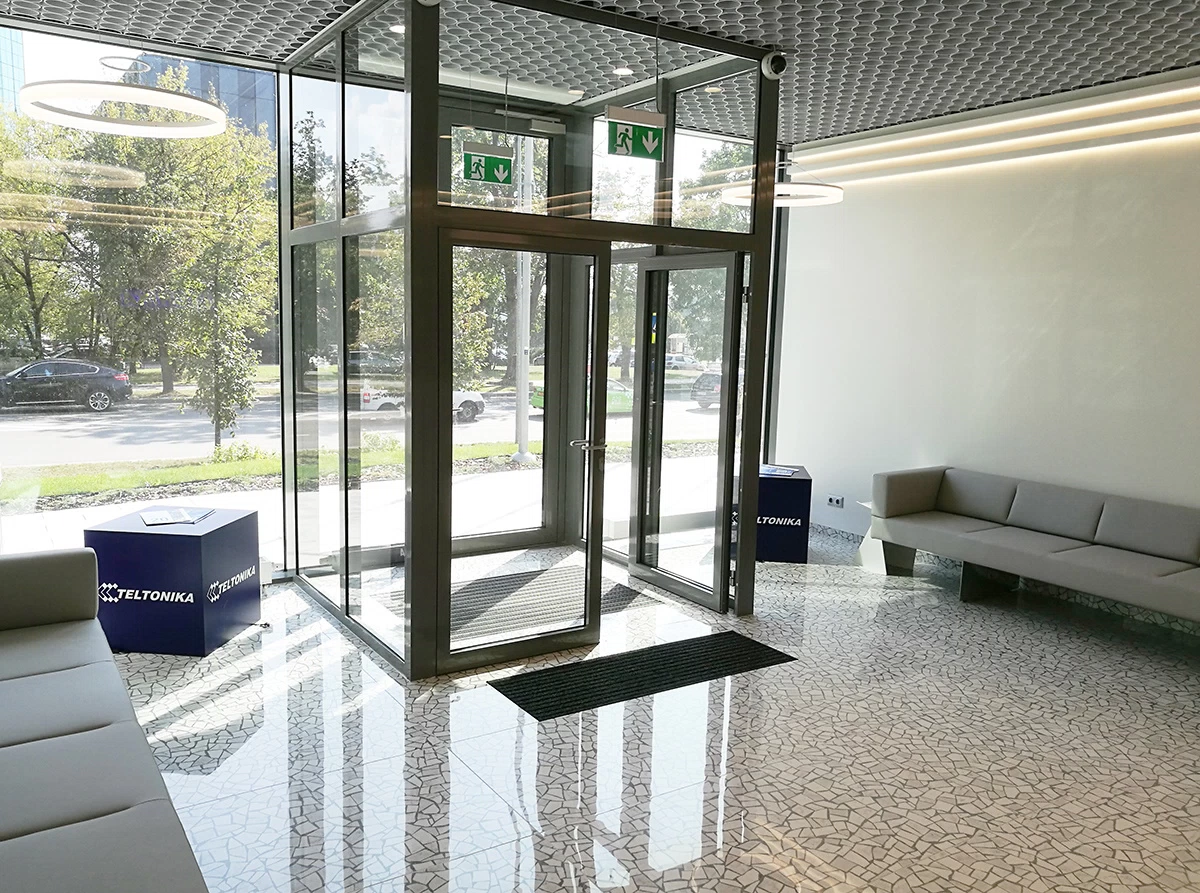 AtlasConcorde Teltonika Lituania 004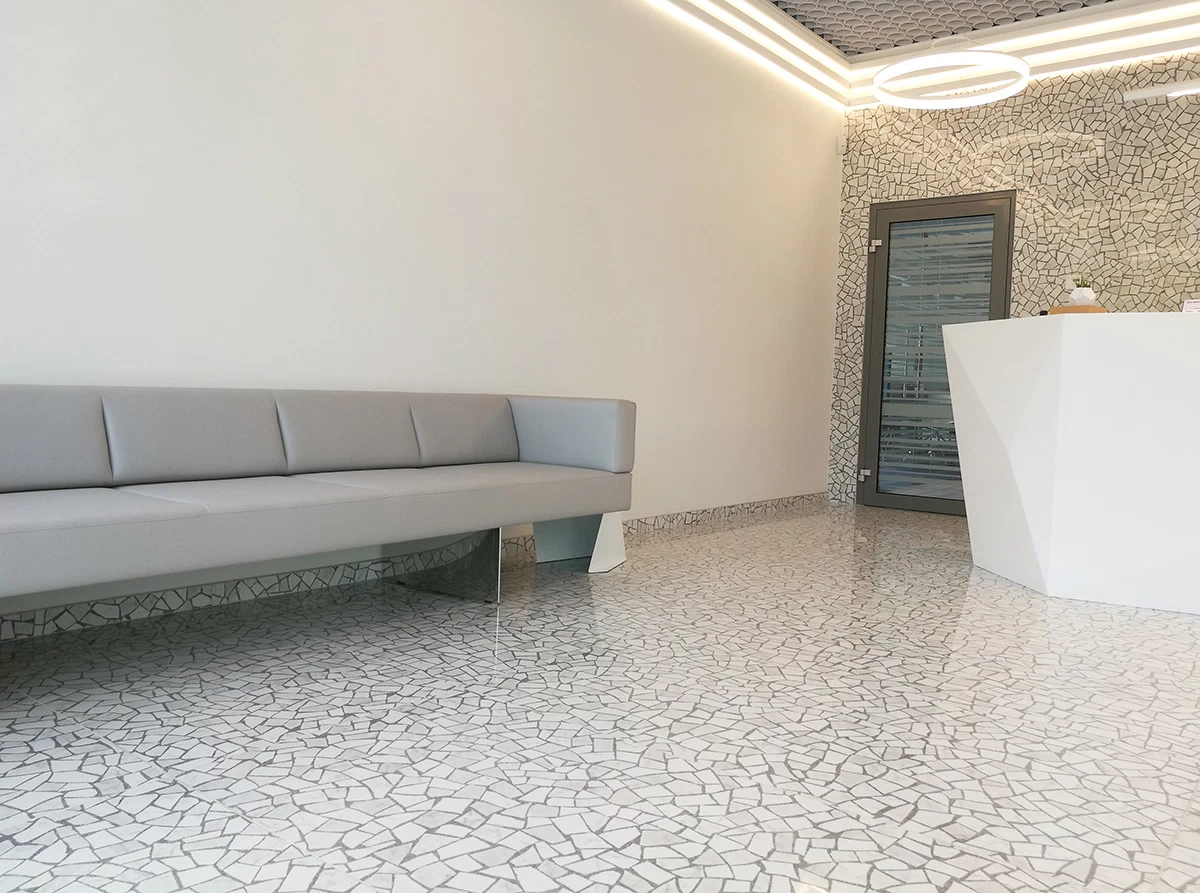 AtlasConcorde Teltonika Lituania 005
Inside the project
The leading collections