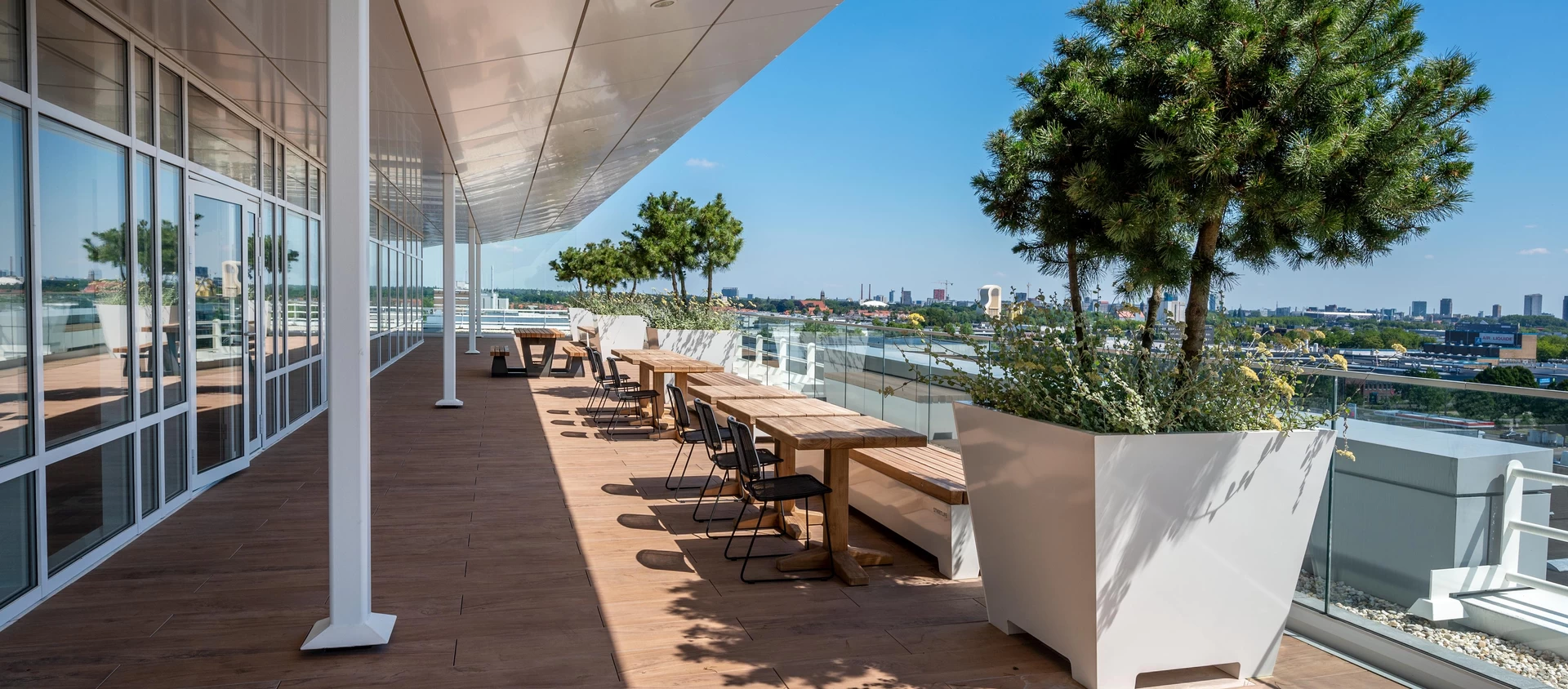 Offices and companies
The VDL Groep headquarters with Atlas Concorde products
In the Dutch city of Eindhoven, the multinational VDL Groep chose wood-effect porcelain tiles from Atlas Concorde to give its headquarters' exterior flooring an authentic look.
The striking personality of original, prestigious tiles replicating the look of wood comes to life on the outdoor floors of the company headquarters, giving the space an extremely natural, elegant appearance with a contemporary design. Irregular dark stripes and pronounced knots dot wood-effect tiles featuring an extraordinary graphic depth that evokes the suggestive details of original wood planks with realism and authenticity.
The 2 cm thick porcelain slab surface expresses the warmth of the wood effect with naturalness and realism, guaranteeing the superior technical performance required for the design of outdoor environments. Resistance to the elements, to wear and tear, and to foot traffic accompanied by a strong esthetic appeal allow Atlas Concorde products to decorate spaces demanding style and personality with natural vigor.
Where
Eindhoven, Netherlands
Inside the project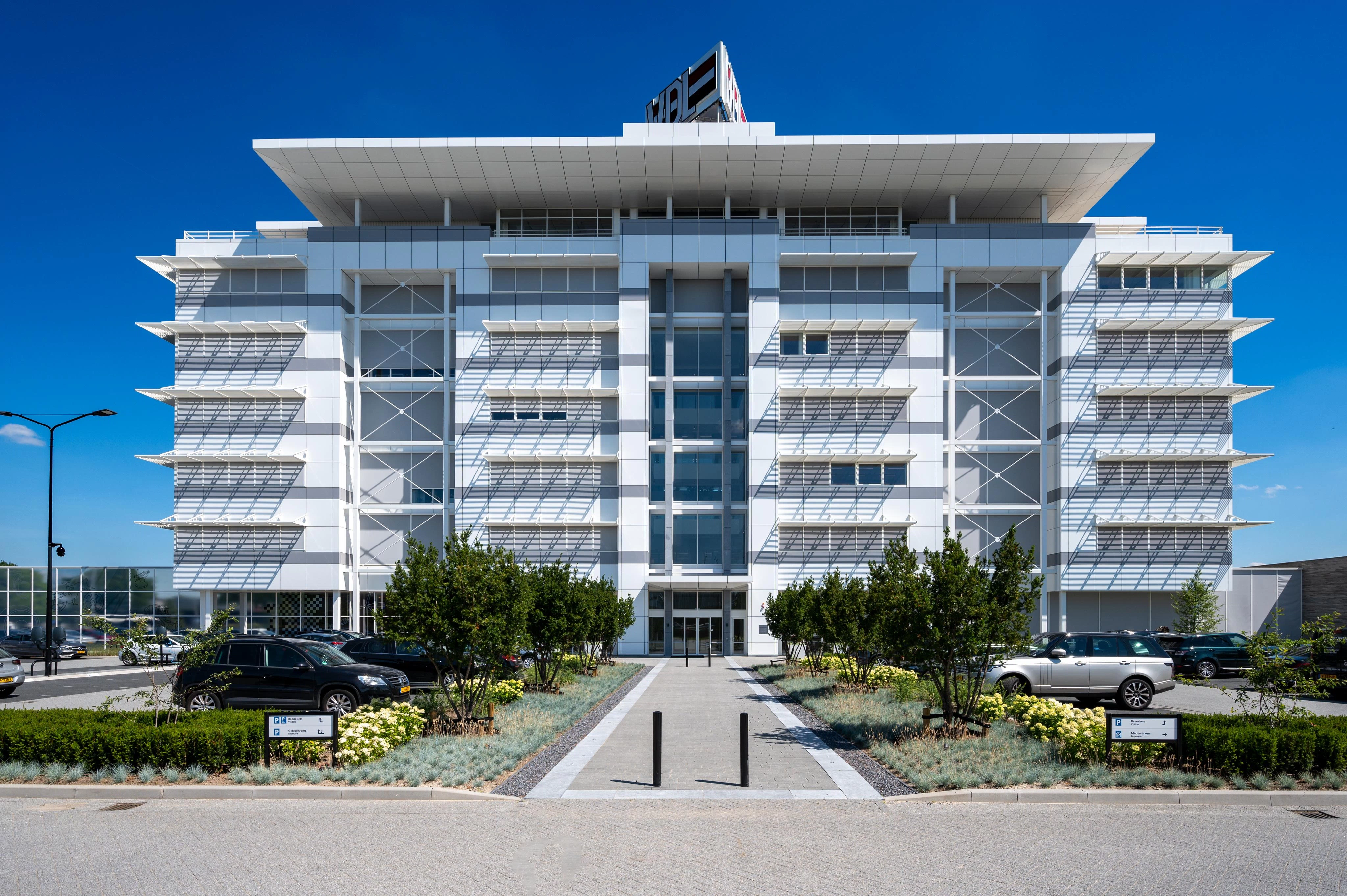 Atlas Concorde VDL HeadquarterHoland 001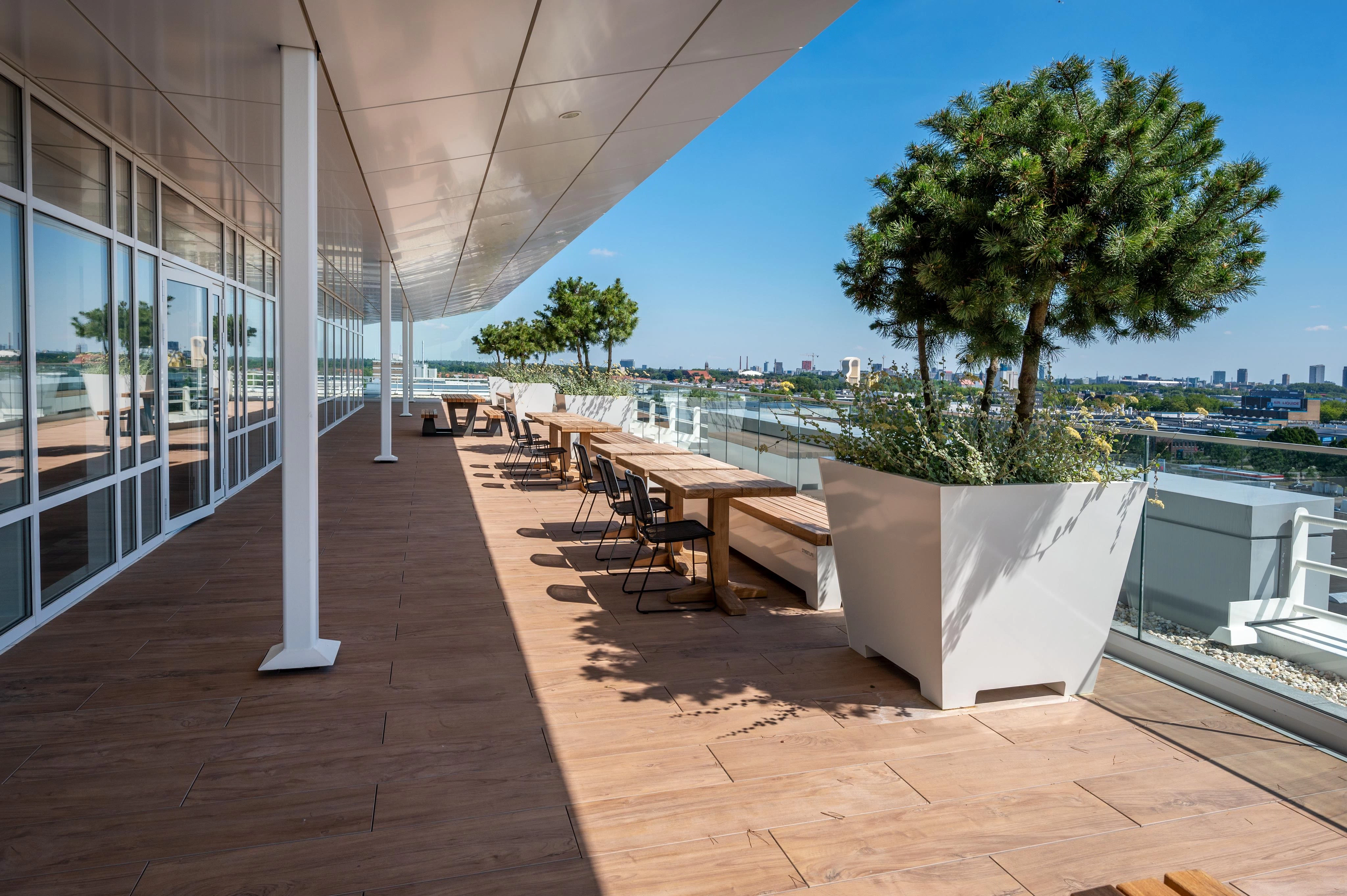 Atlas Concorde VDL HeadquarterHoland 002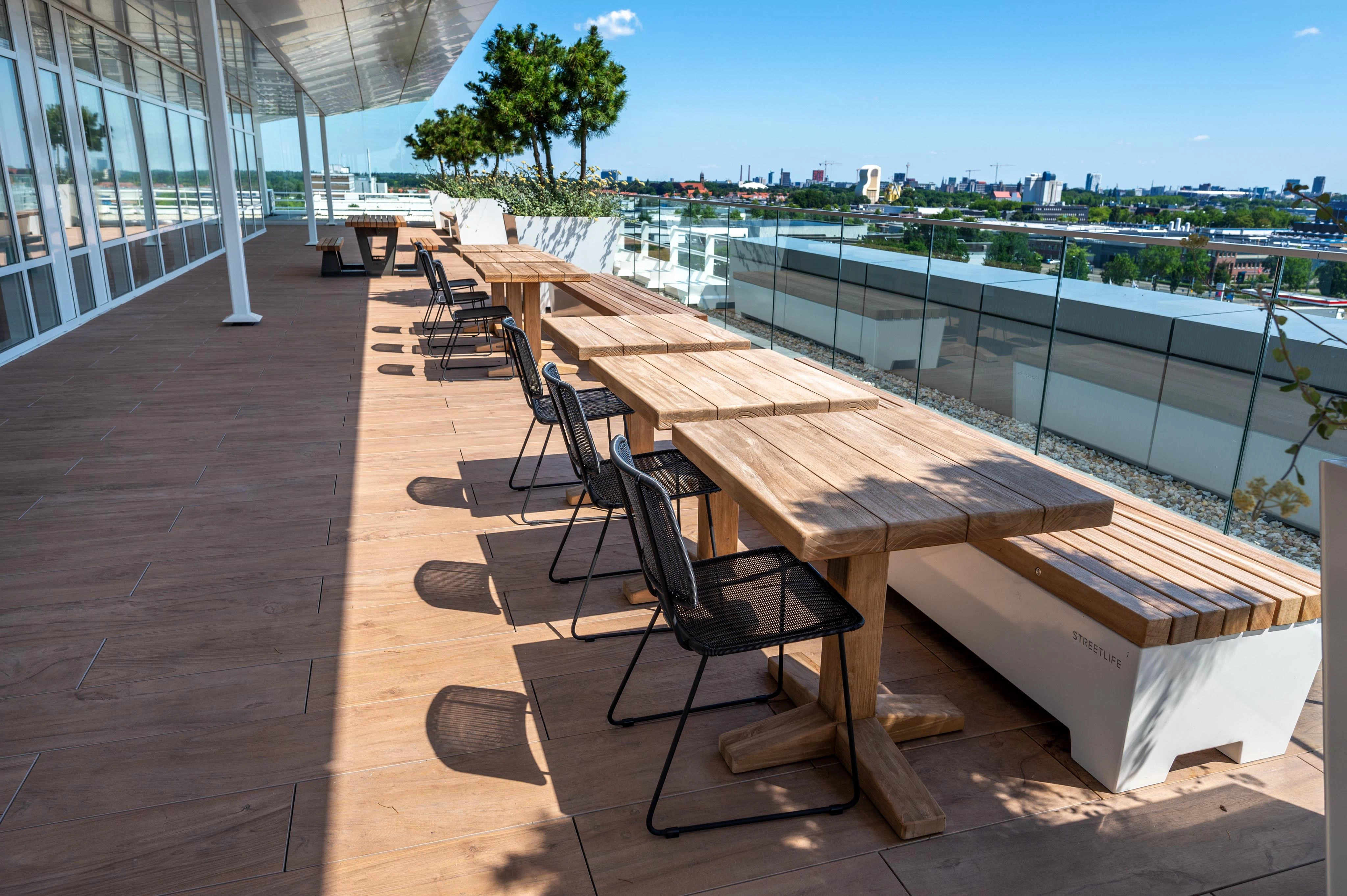 Atlas Concorde VDL HeadquarterHoland 003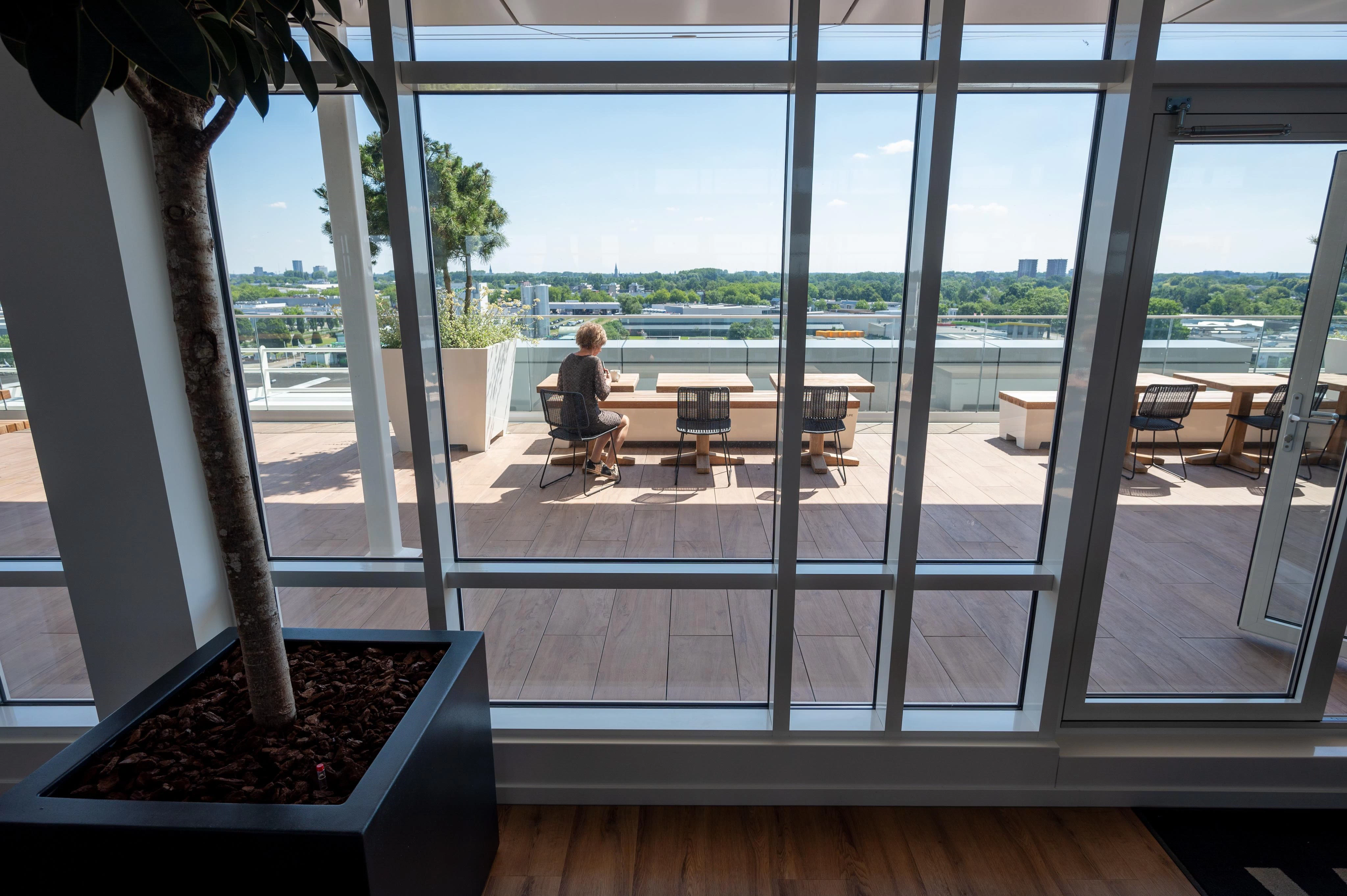 Atlas Concorde VDL HeadquarterHoland 004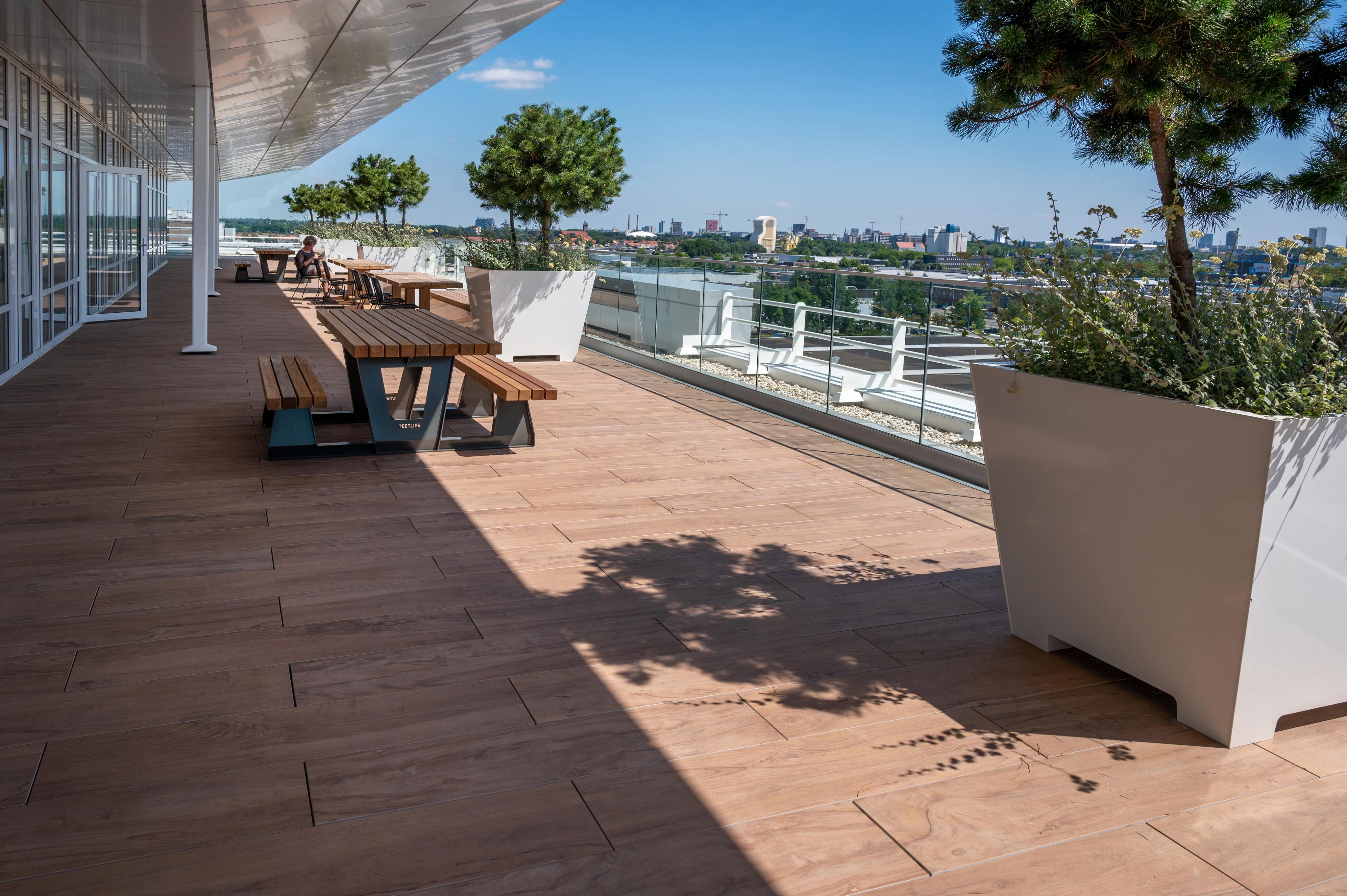 Atlas Concorde VDL HeadquarterHoland 005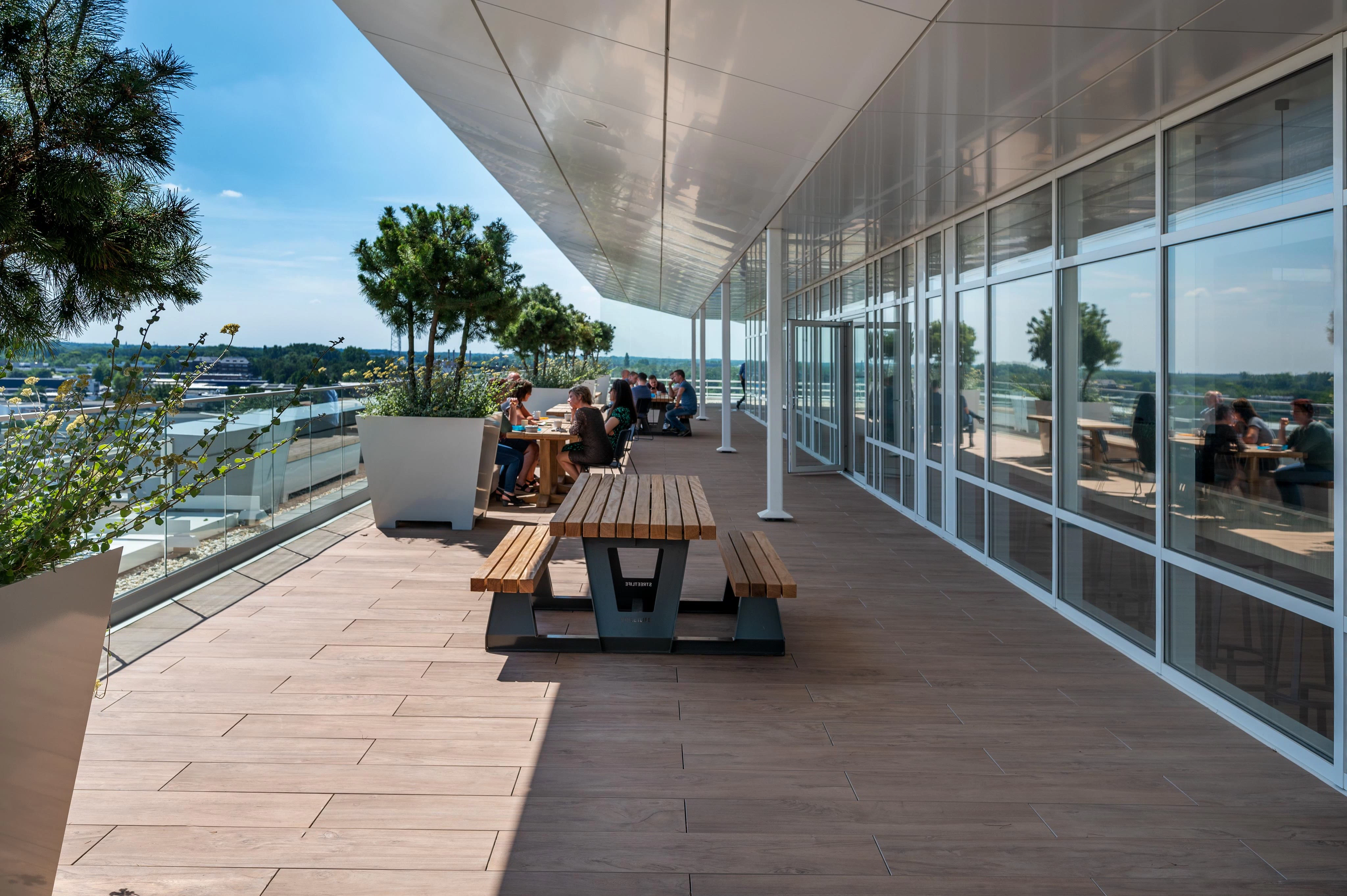 Atlas Concorde VDL HeadquarterHoland 006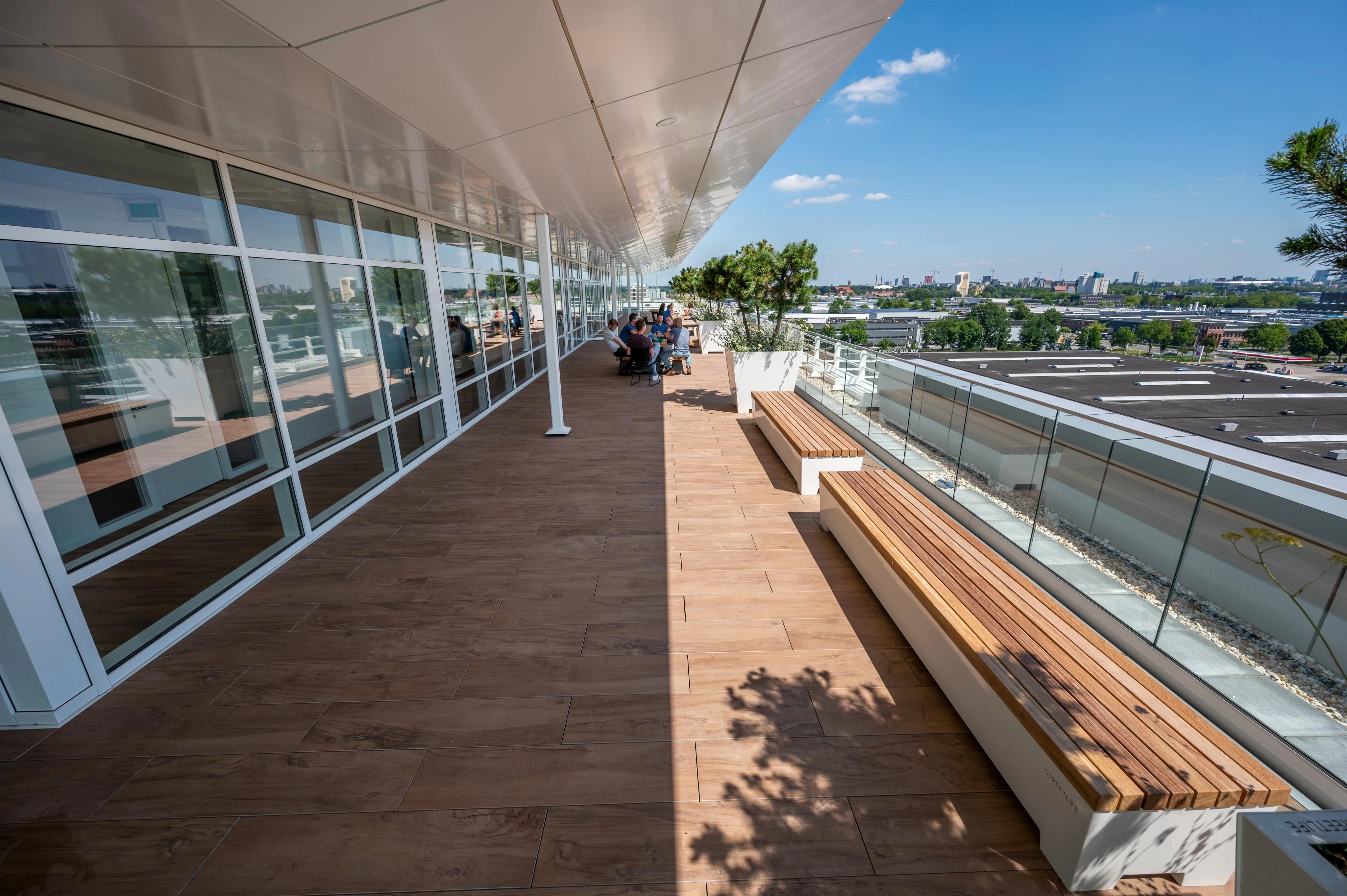 Atlas Concorde VDL HeadquarterHoland 007
Inside the project
The leading collections