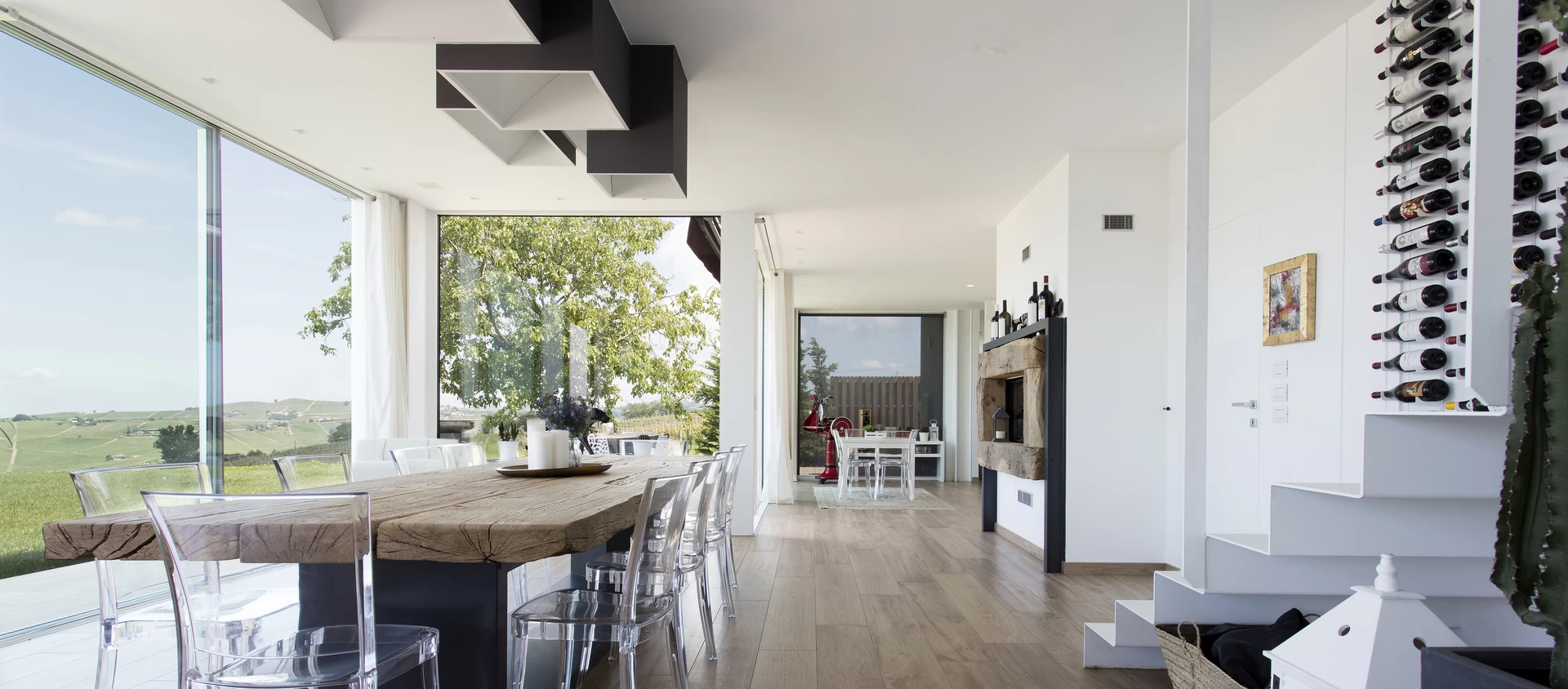 Sometimes magic springs from the tiniest details, like an orchestra creating a melody in perfect harmony. Sometimes it is nearly too good to be true. Sometimes every detail falls exactly in place, and nothing else would have done.
Villa Alba, a private residence immersed in the idyllic landscape of the small town of Alba in Piedmont, Northern Italy, is touched by its own brand of magic. Indoors and outdoors, the wonderful overall effect is made up of many splendid small things. The extensive gardens surrounding the villa, the pathway to the swimming pool and the high window panes encircling the veranda blend with the beauty and exquisite architecture of the indoor areas, with their essential decor, where the white walls and furnishings are intermixed with the warm tonalities of wood.
Atlas Concorde has brought its magic and increased the charm of this home, supplying wood-effect porcelain tiles for the indoor and outdoor floors. The exclusive artistic creativity of wood-like ceramics was an inspired choice, infusing the entire building with a pure and essential star quality. The tile surfaces traced with knots, veins and reliefs mirror natural wood admirably, responding to the need for elements that are bold and incisive yet totally uncontrived.
Externally, the 20 mm thick tiles offer continuity with the indoor spaces, while providing the right protection against weather and wear and tear.
The wood-effect ceramic tiles in Villa Alba are from the Etic Pro collection, formats 30x120 and 25X150 in Venice Oak.
Where
Alba (CN), Italy
Inside the project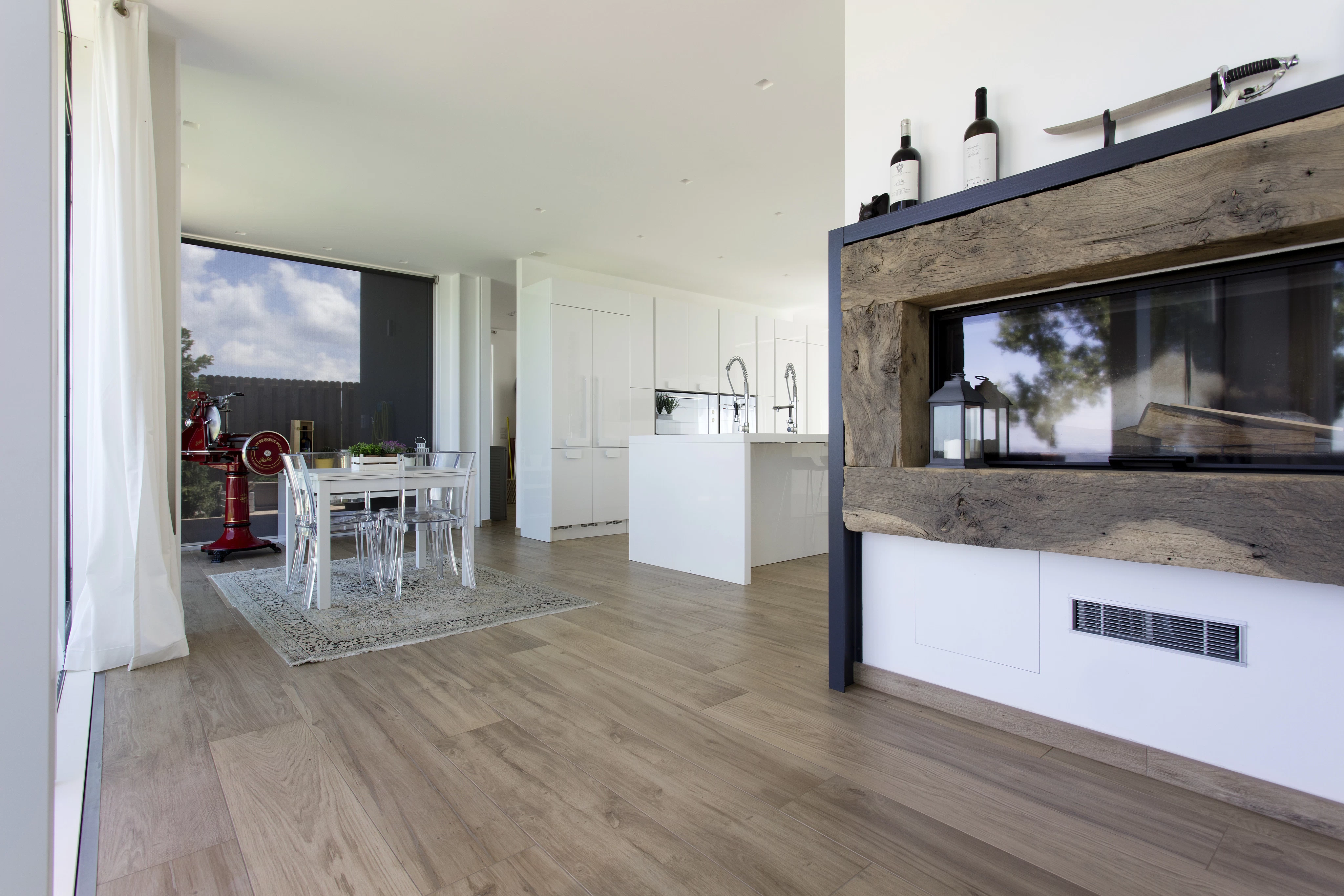 AtlasConcorde Villa Alba Italia 002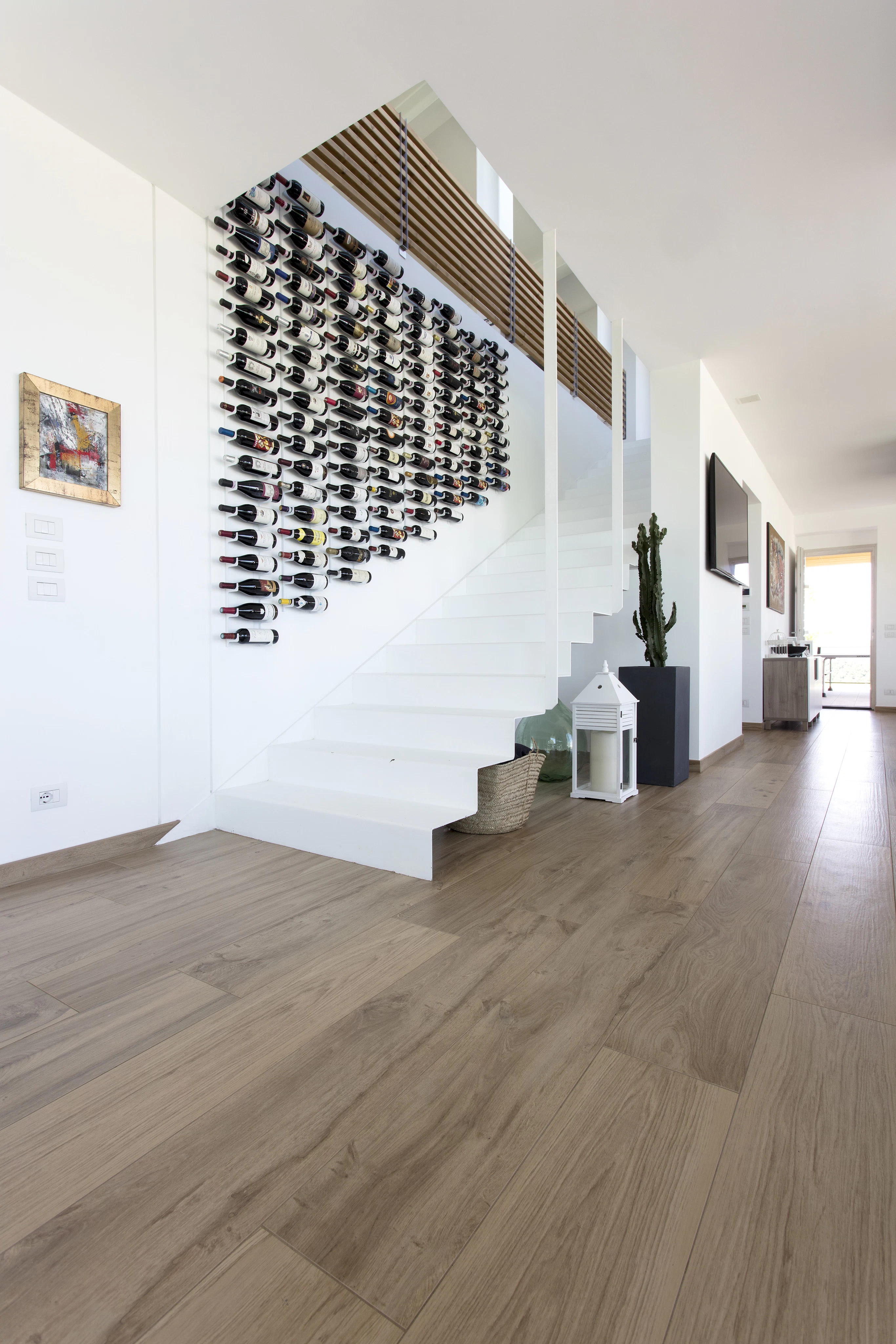 AtlasConcorde Villa Alba Italia 003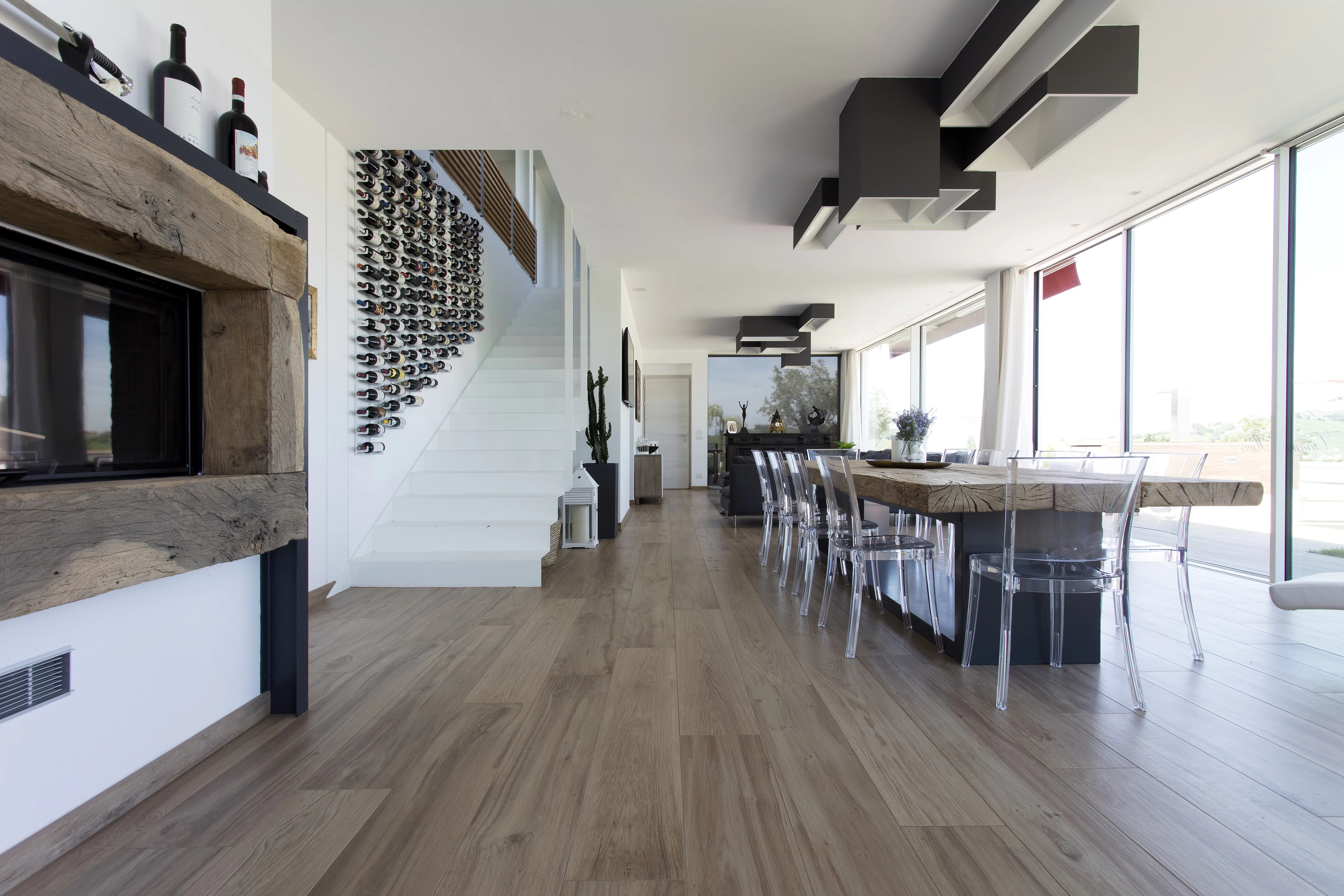 AtlasConcorde Villa Alba Italia 004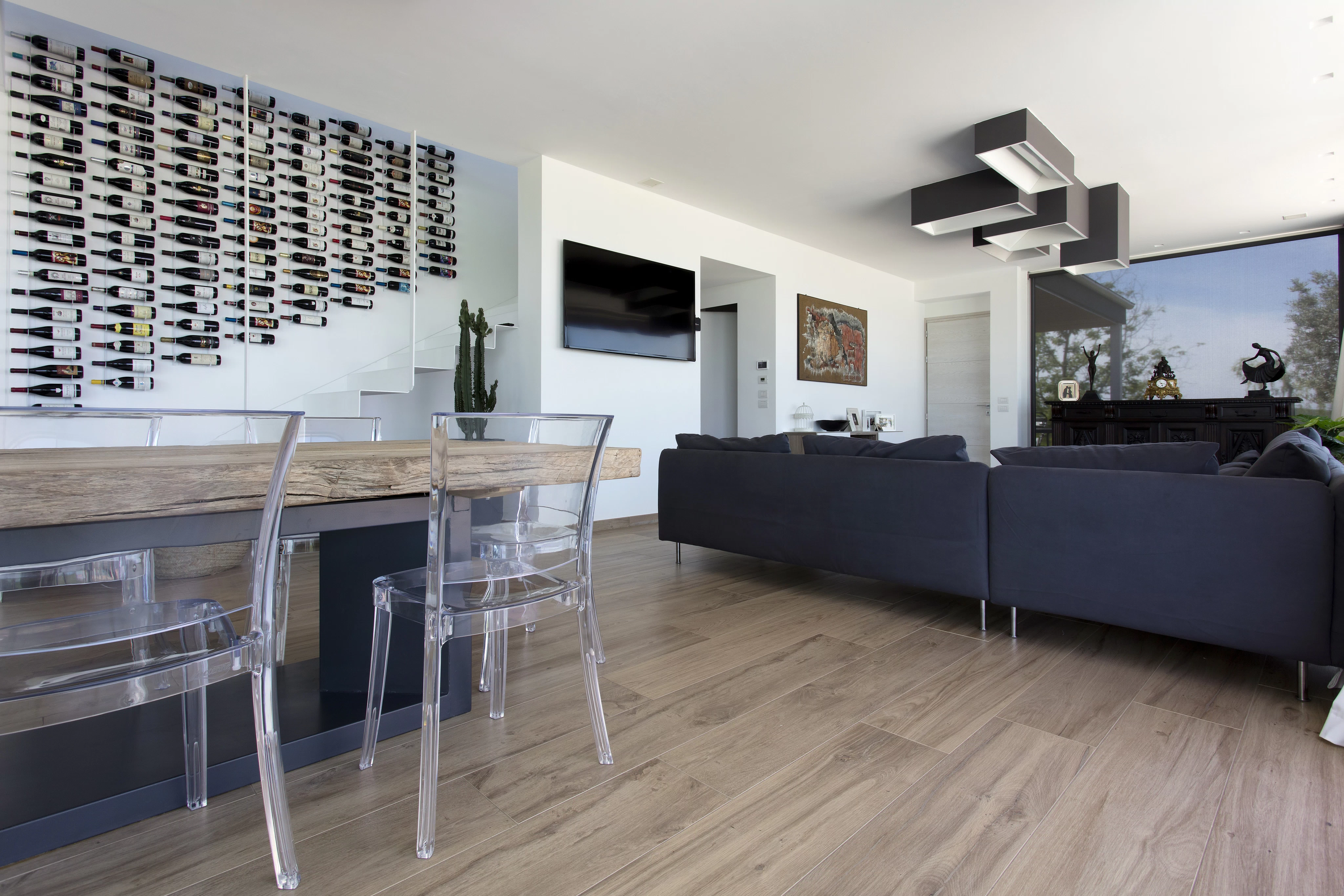 AtlasConcorde Villa Alba Italia 005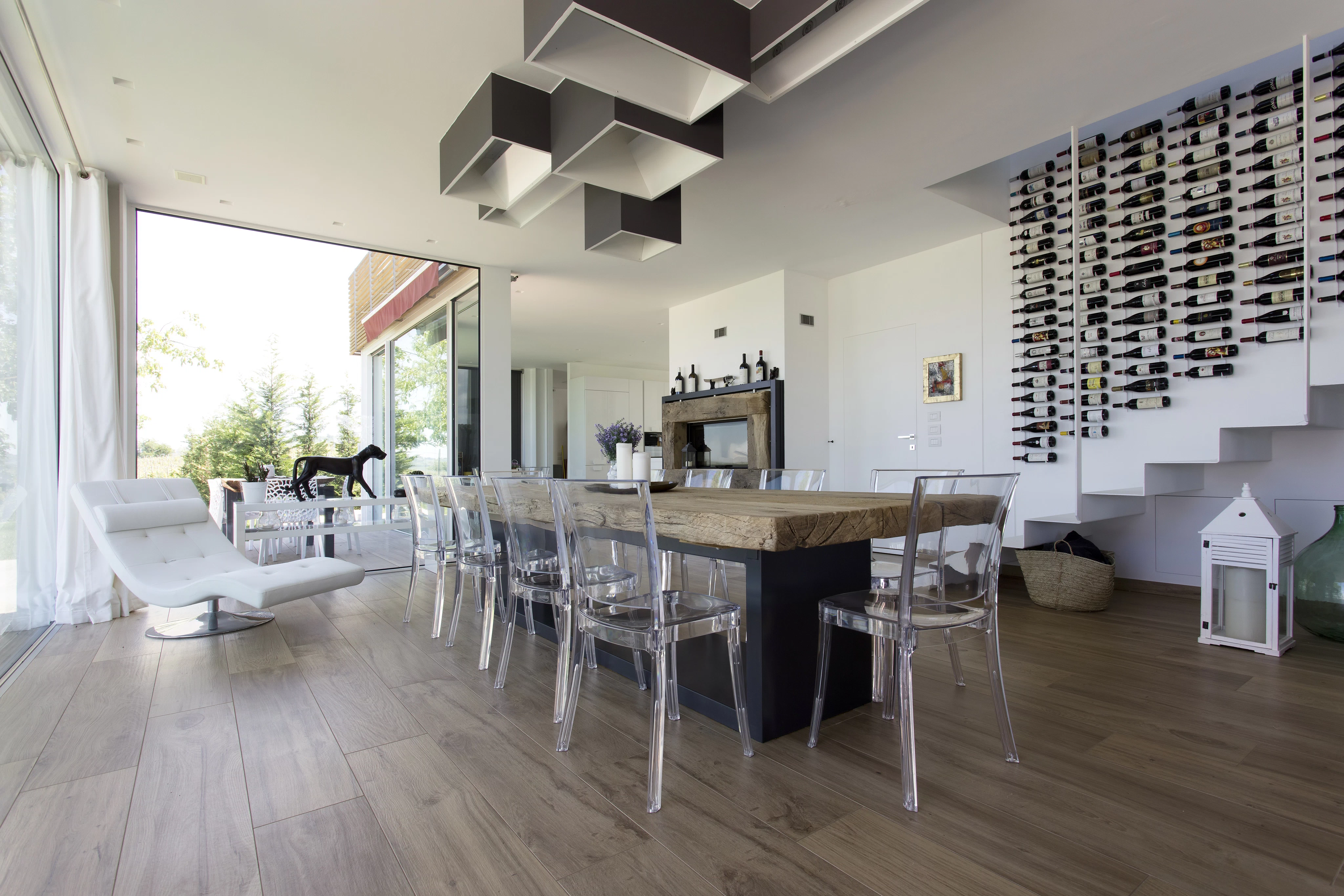 AtlasConcorde Villa Alba Italia 006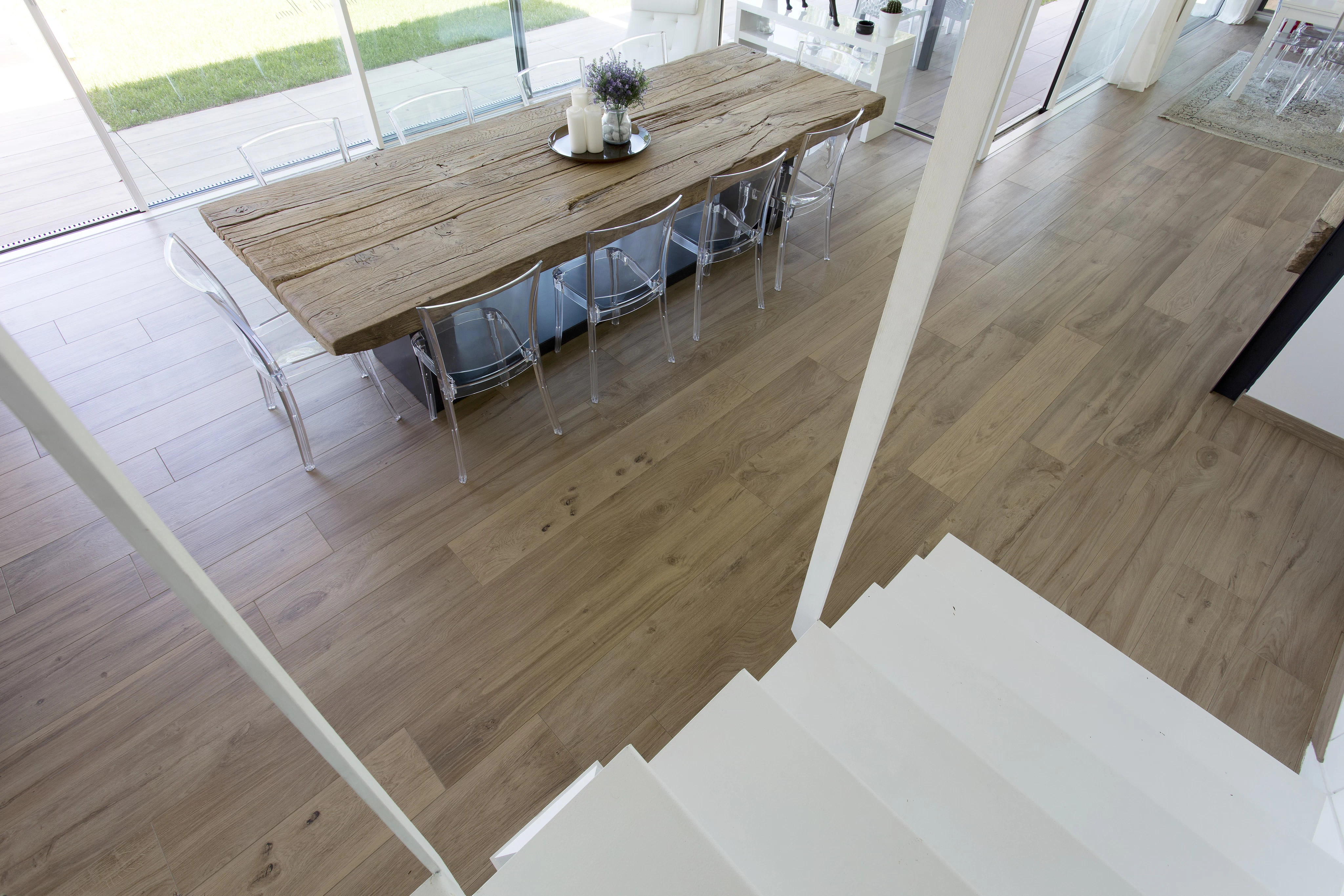 AtlasConcorde Villa Alba Italia 008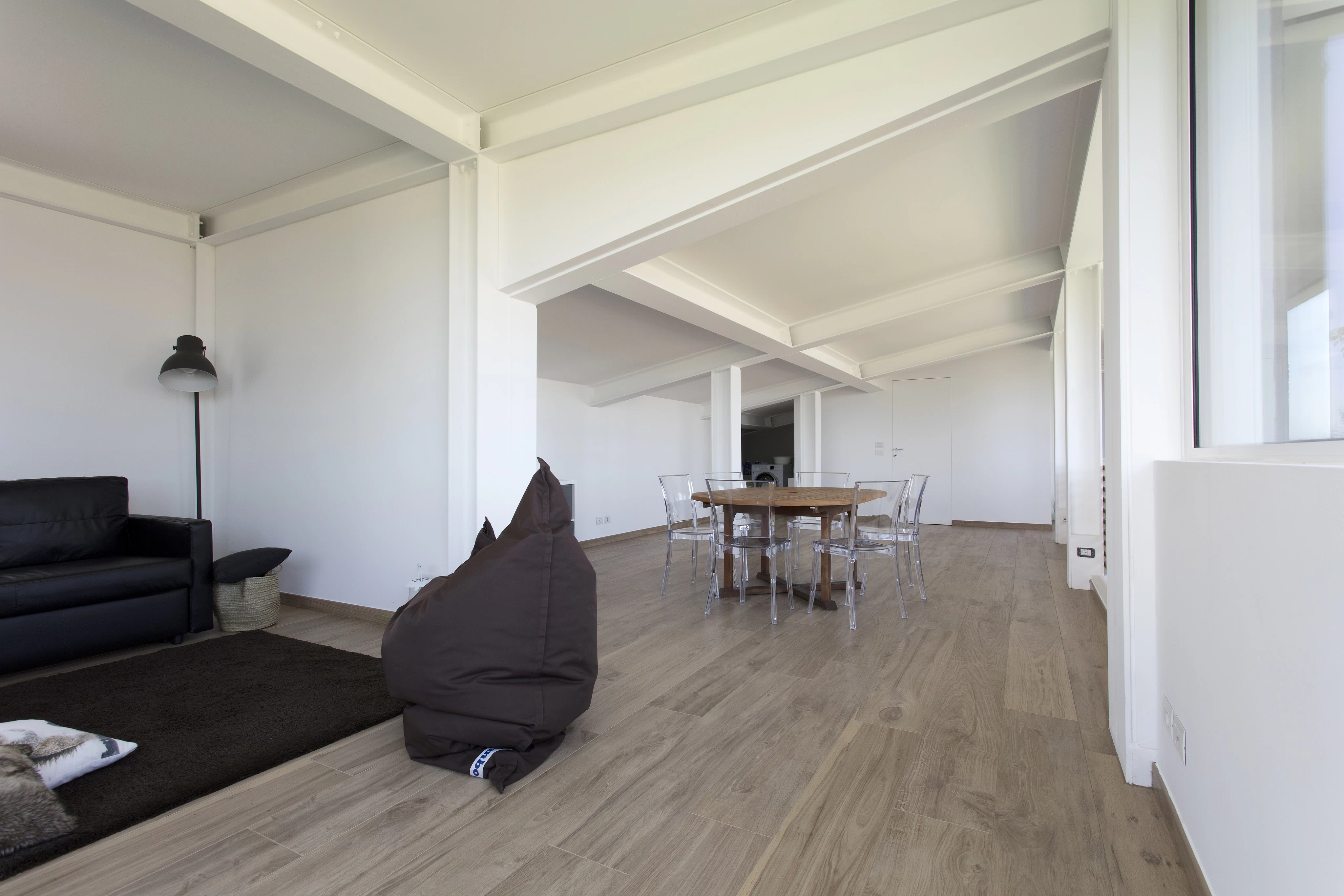 AtlasConcorde Villa Alba Italia 010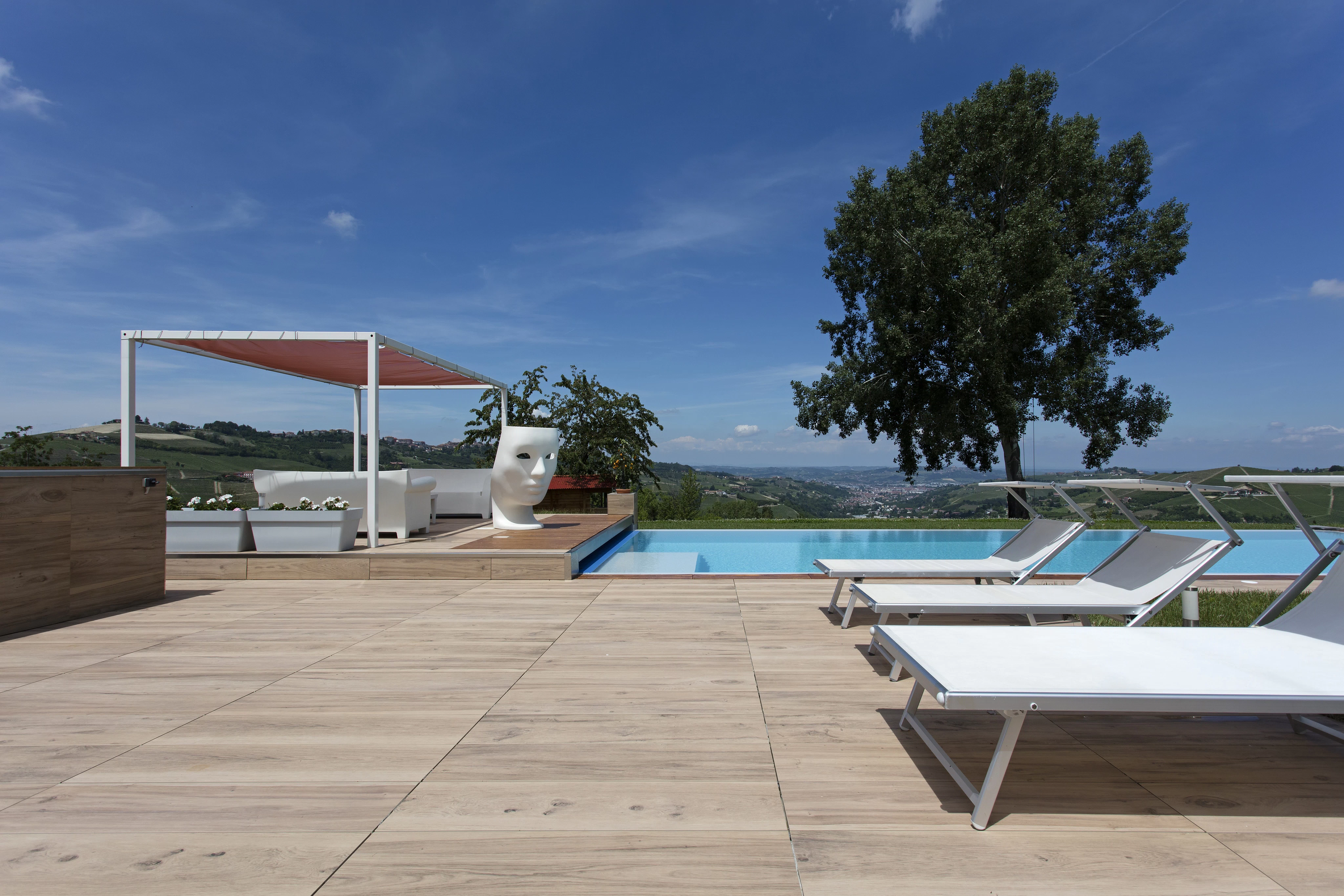 AtlasConcorde Villa Alba Italia 014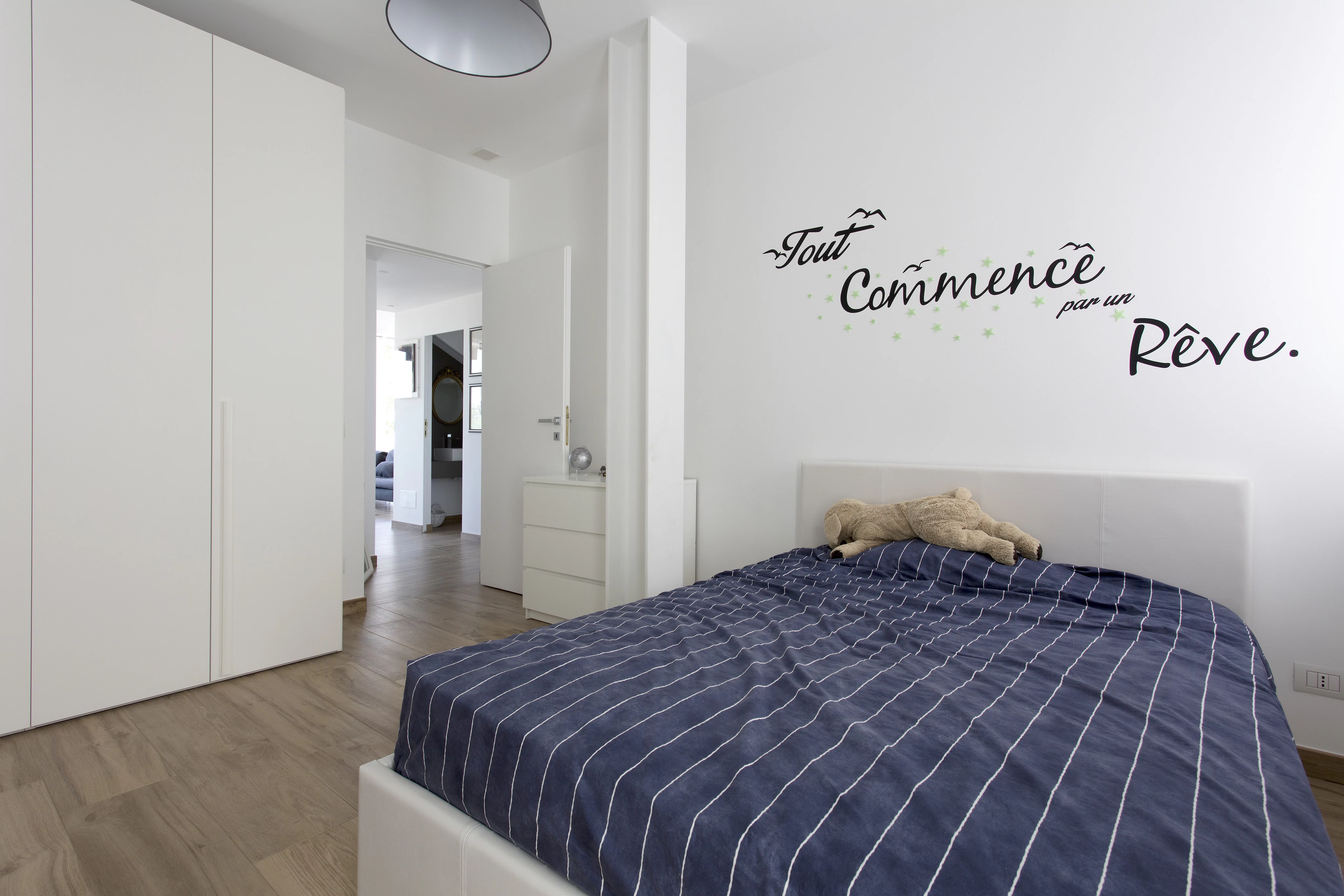 AtlasConcorde Villa Alba Italia 013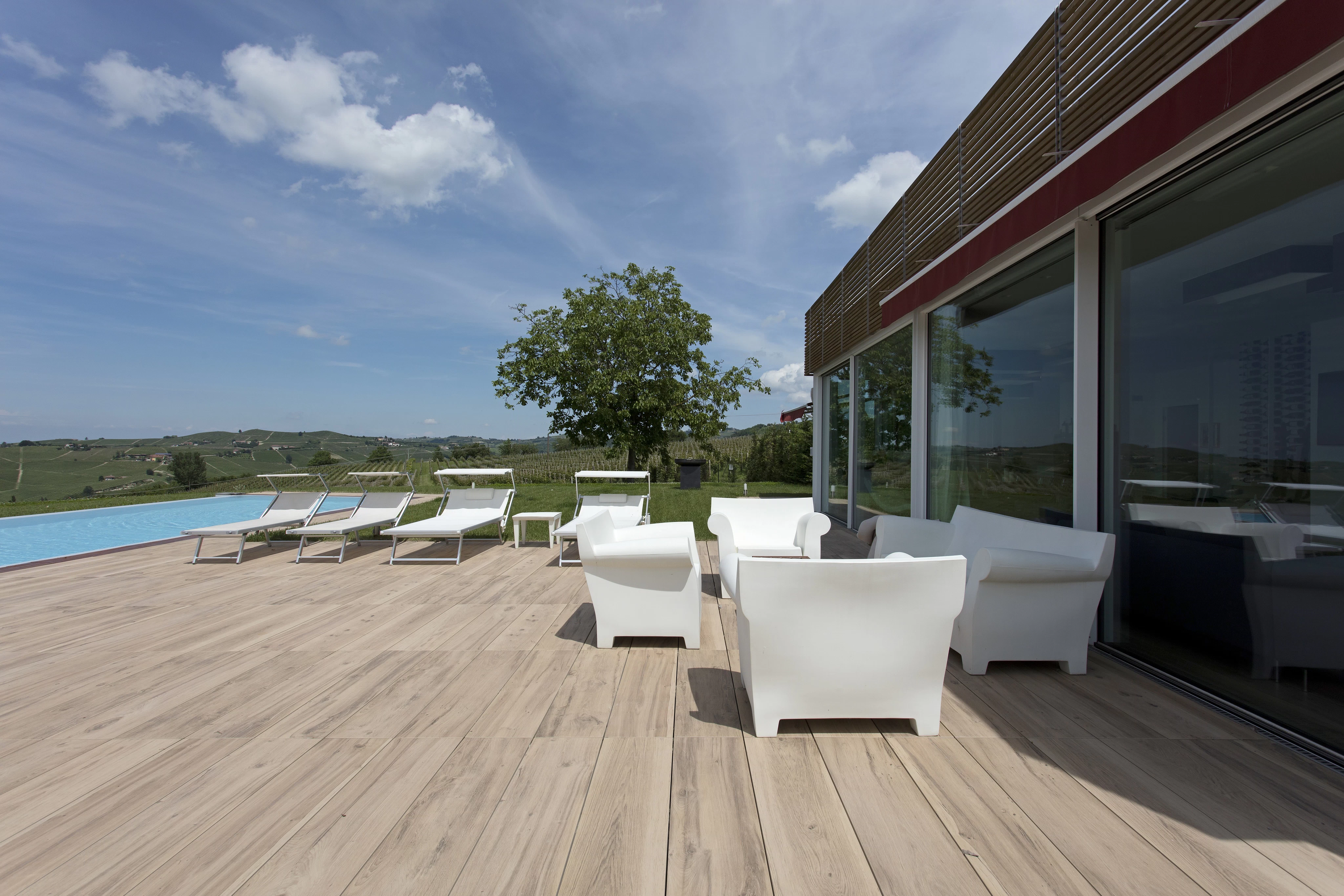 AtlasConcorde Villa Alba Italia 019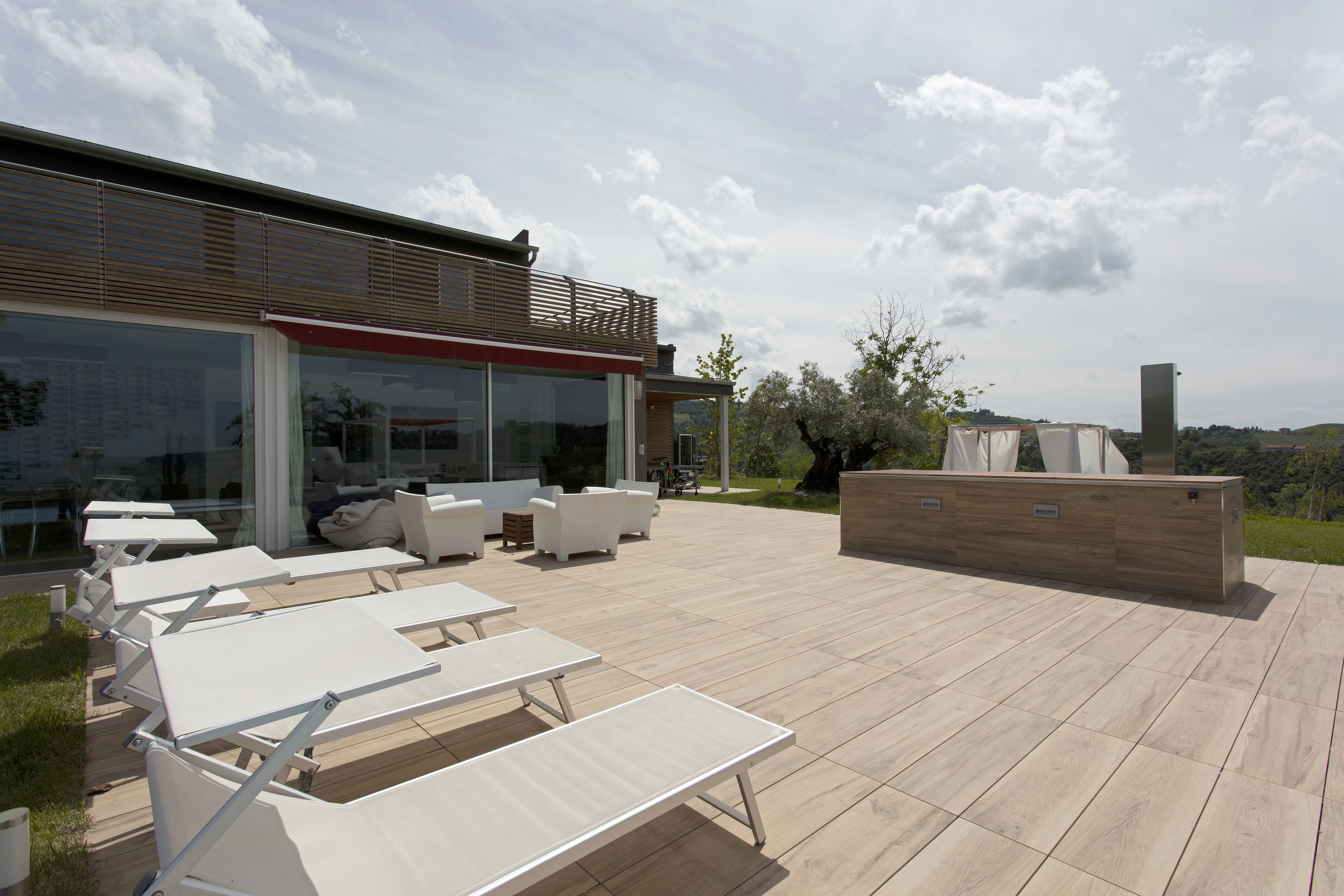 AtlasConcorde Villa Alba Italia 020
Inside the project
The leading collections