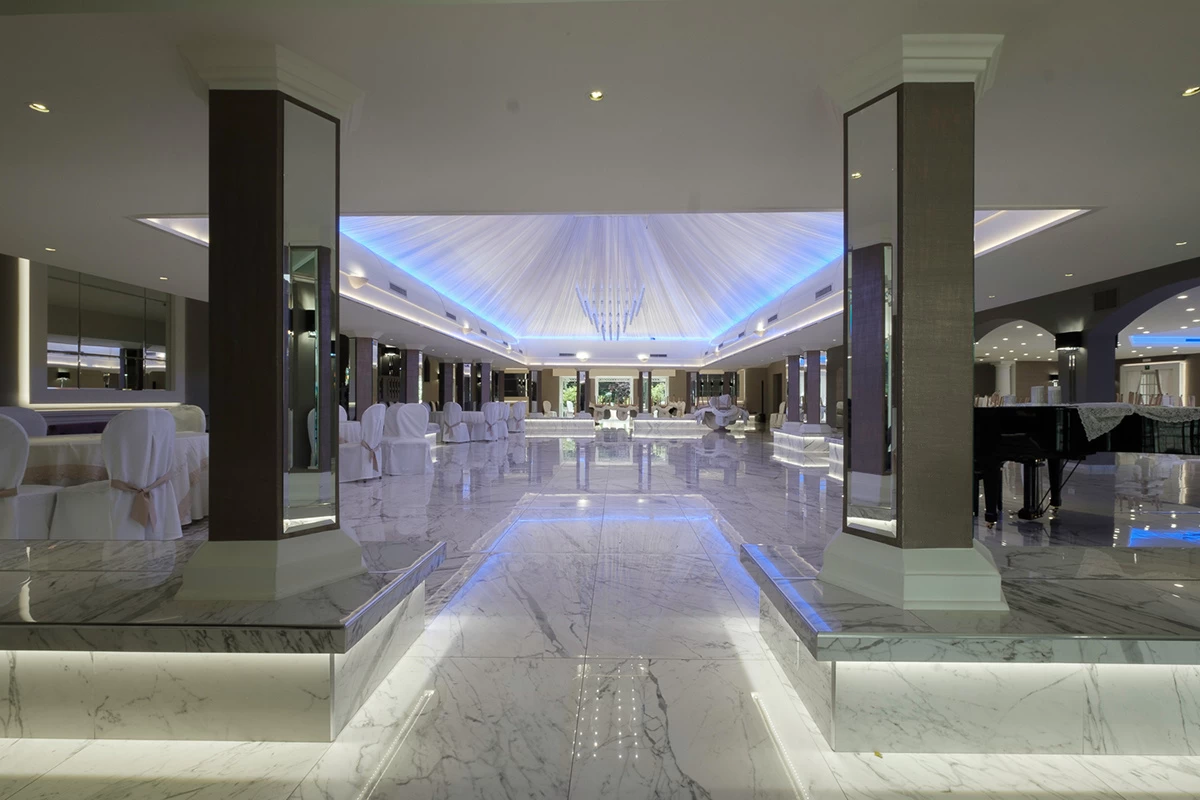 Restaurants
Villa Demetra
It looks like marble, but it isn't: the floors and walls of Villa Demetra – a luxurious building used as an events hall a few miles from Foggia – are majestic expressions of the esthetic and design power of Atlas Concorde porcelain tiles.
Employed in the most captivating and refined architectures, the ceramic tiles used to furnish the spaces of the residence are inspired by the prestige of the most precious marbles combined with the benefits of porcelain tiles. For example, all the floor formats are rectified to recreate the natural character of continuous surfaces without being subjected to maintenance restrictions and guaranteeing exceptional characteristics of durability and easy cleaning.
Likewise, white-body wall tiles combine beauty and functionality by offering surfaces whose shades and brilliance resist stains and the action of detergents and chemical agents.
Finally, the polished finish turns the events hall into an elegant and sophisticated atmosphere, embellishing it with interesting reflections and interplay of light.
The marble-effect porcelain tiles used are Marvel Pro.
Where
Cerignola (FG), Italy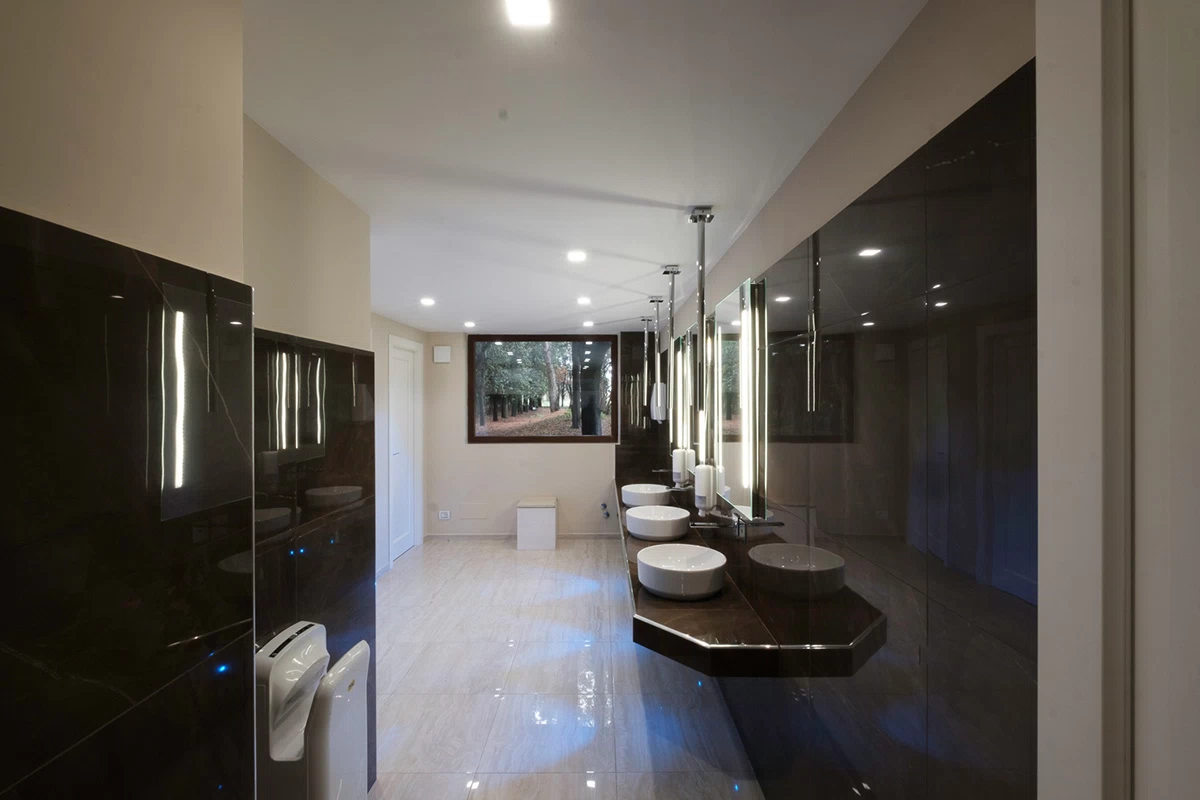 AtlasConcorde VillaDemetra Italia 023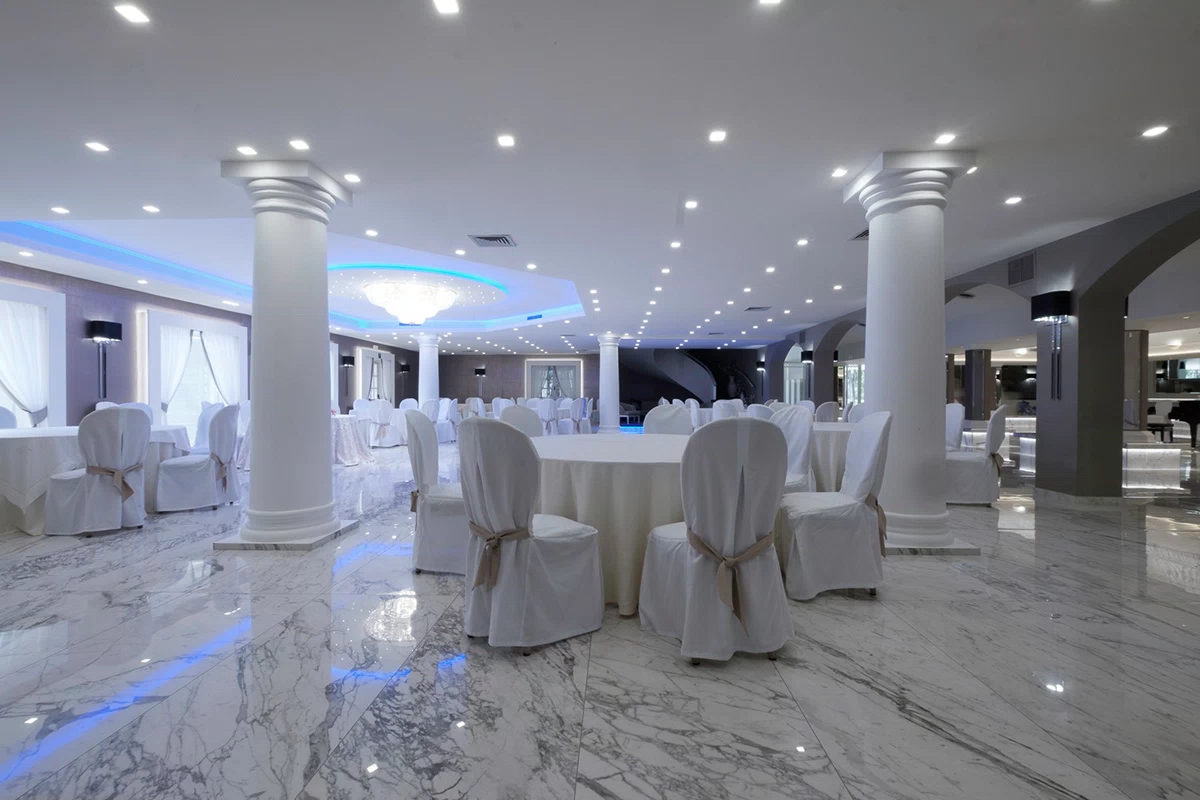 AtlasConcorde VillaDemetra Italia 029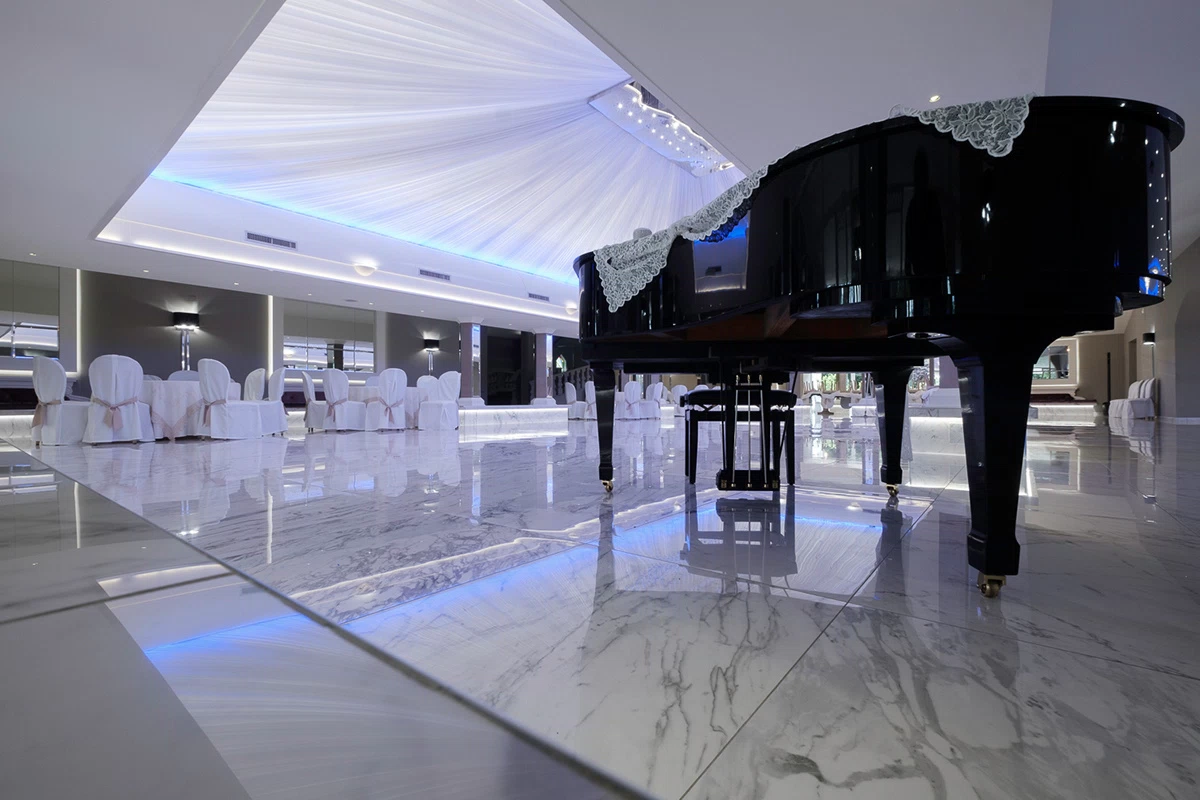 AtlasConcorde VillaDemetra Italia 020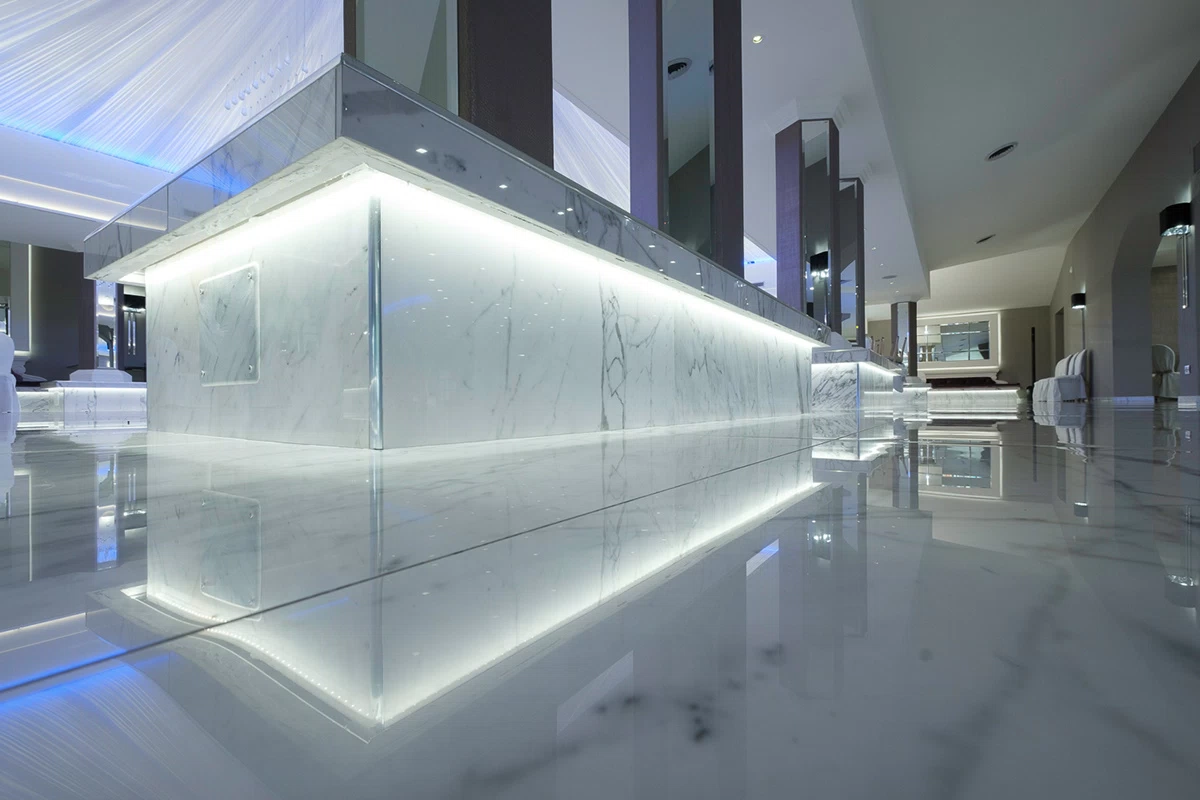 AtlasConcorde VillaDemetra Italia 021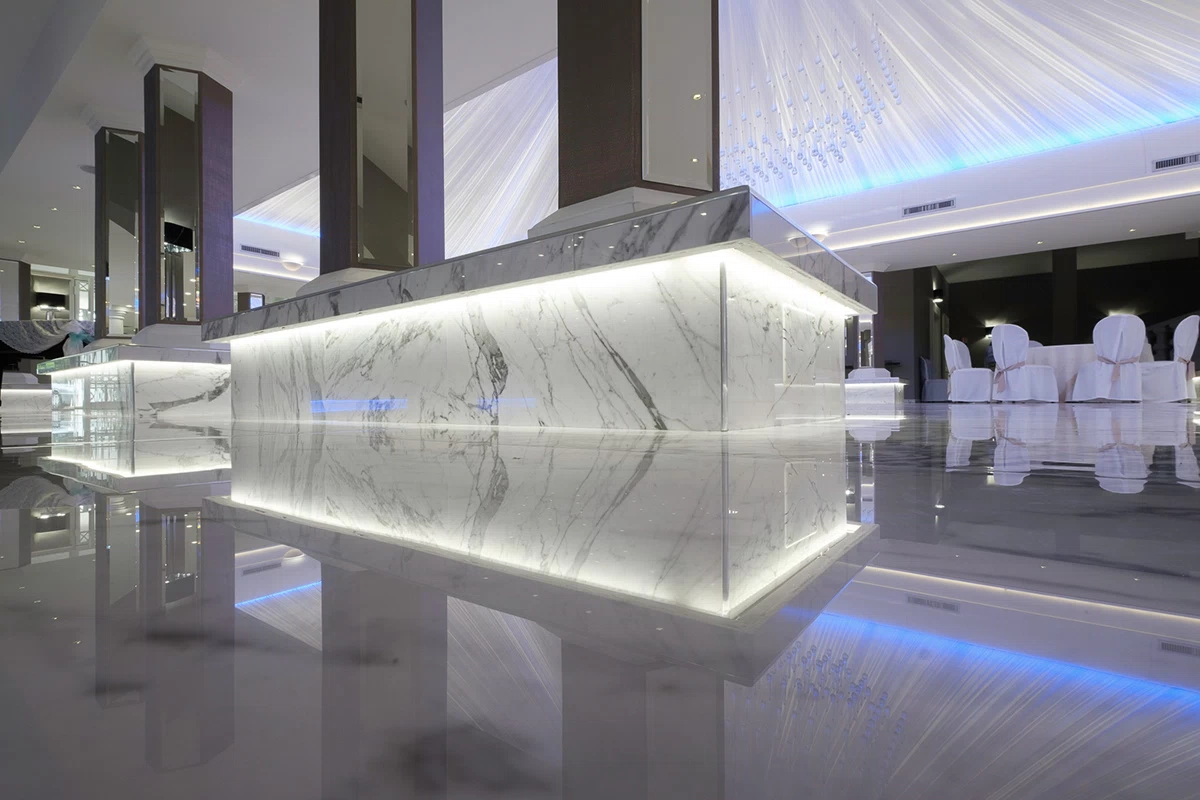 AtlasConcorde VillaDemetra Italia 022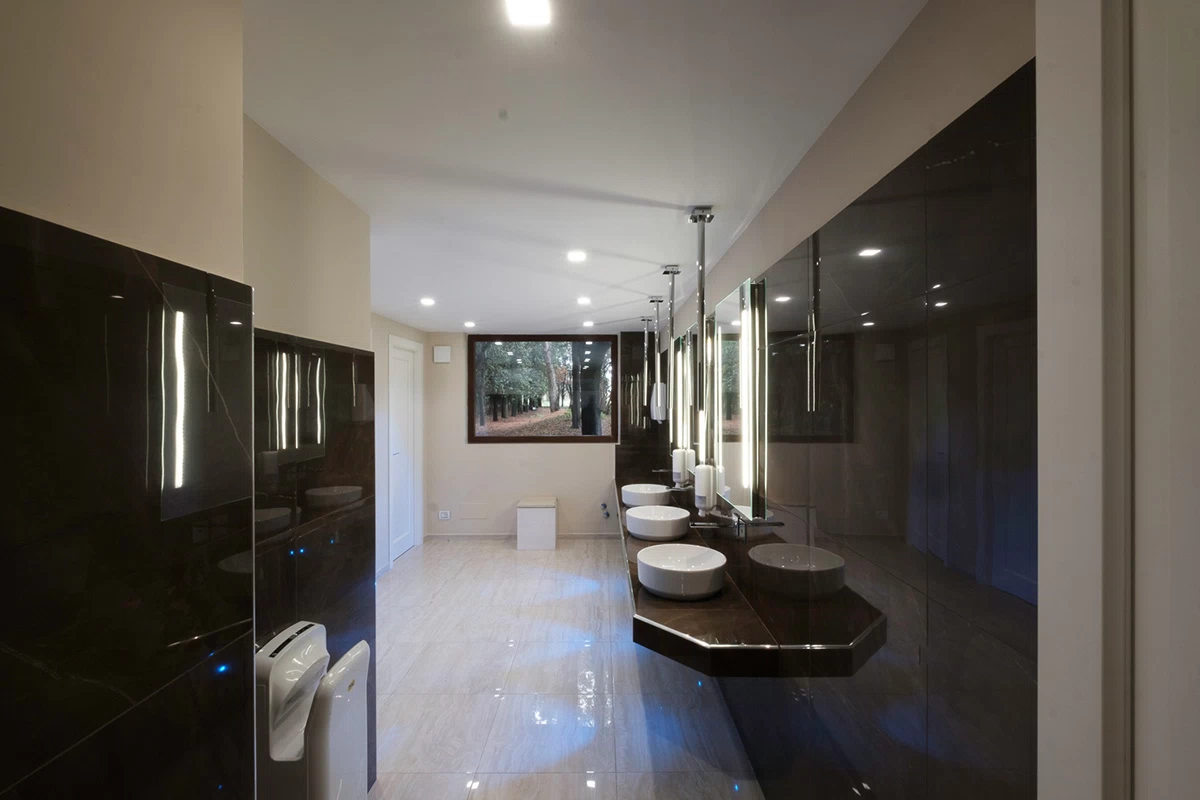 AtlasConcorde VillaDemetra Italia 023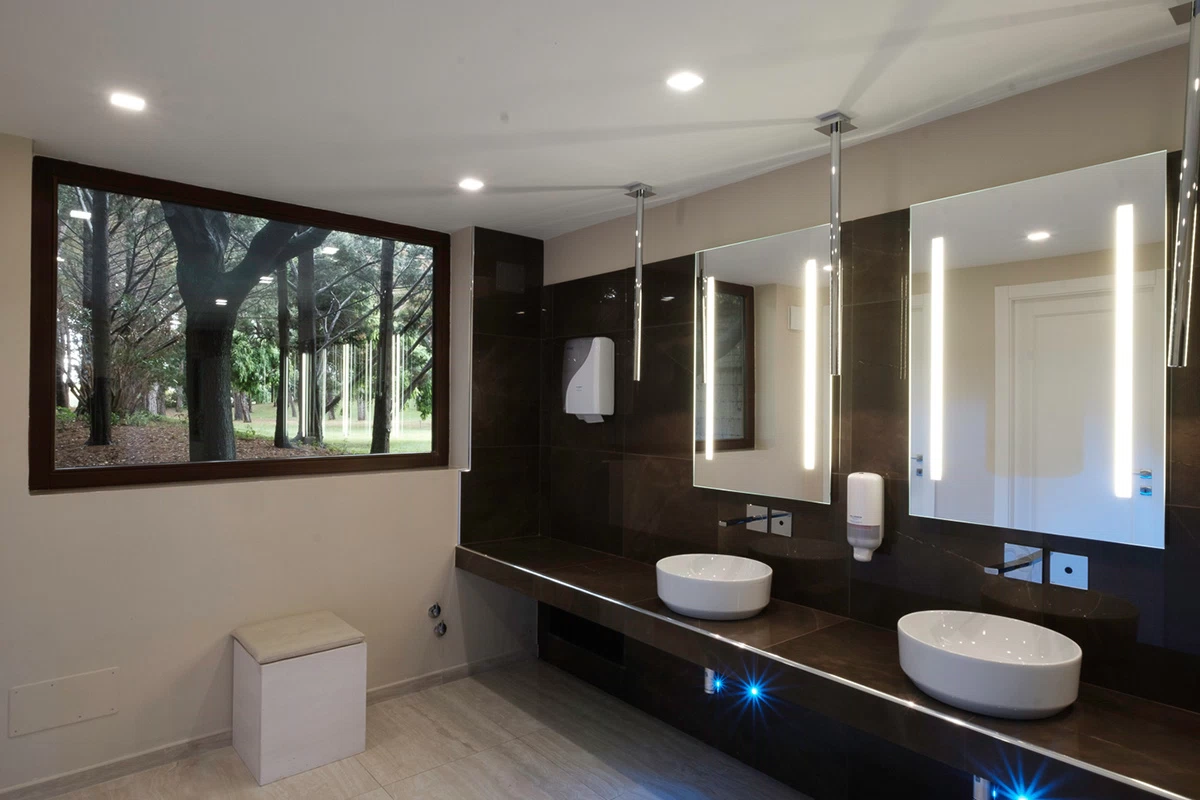 AtlasConcorde VillaDemetra Italia 024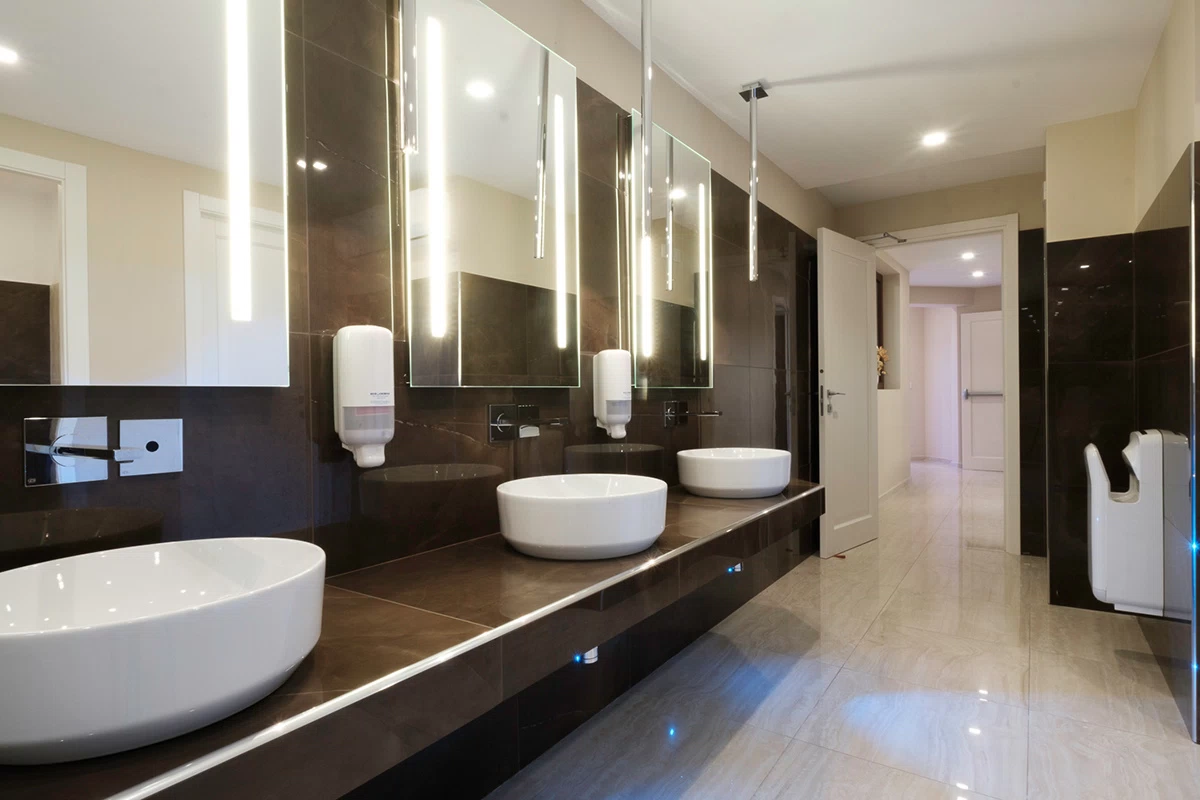 AtlasConcorde VillaDemetra Italia 025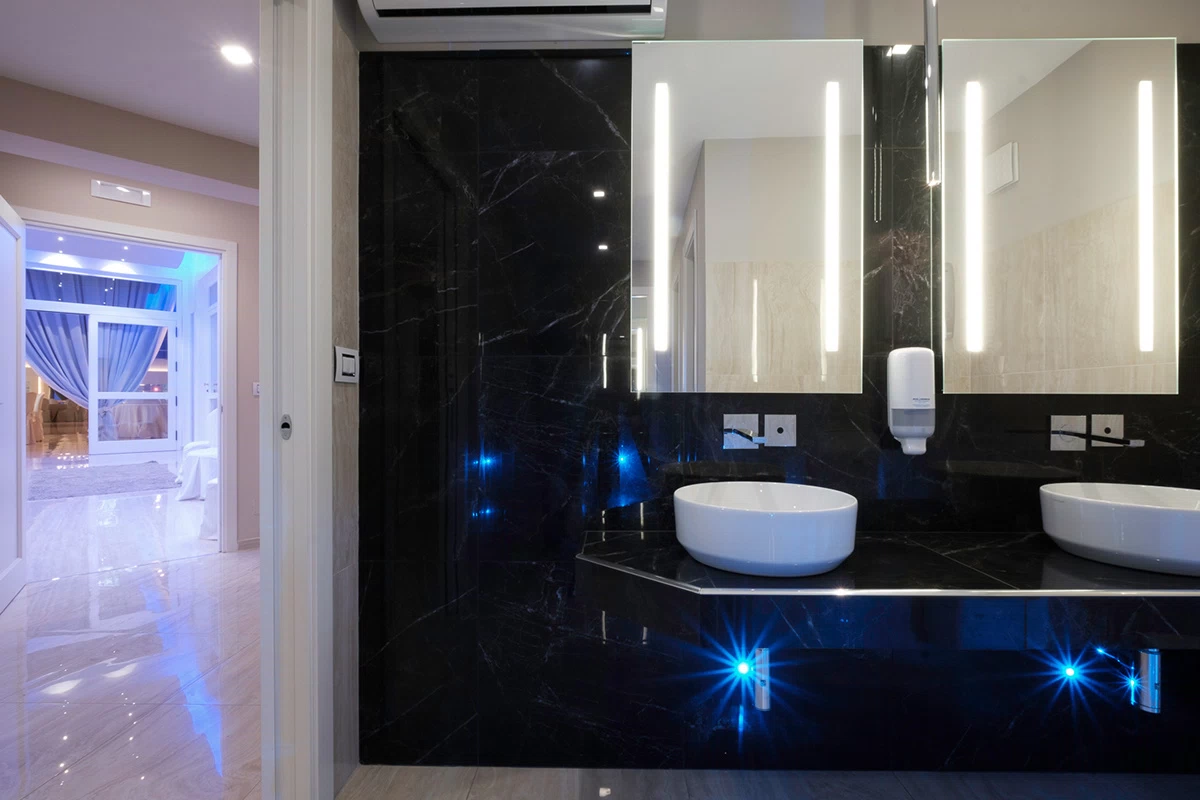 AtlasConcorde VillaDemetra Italia 026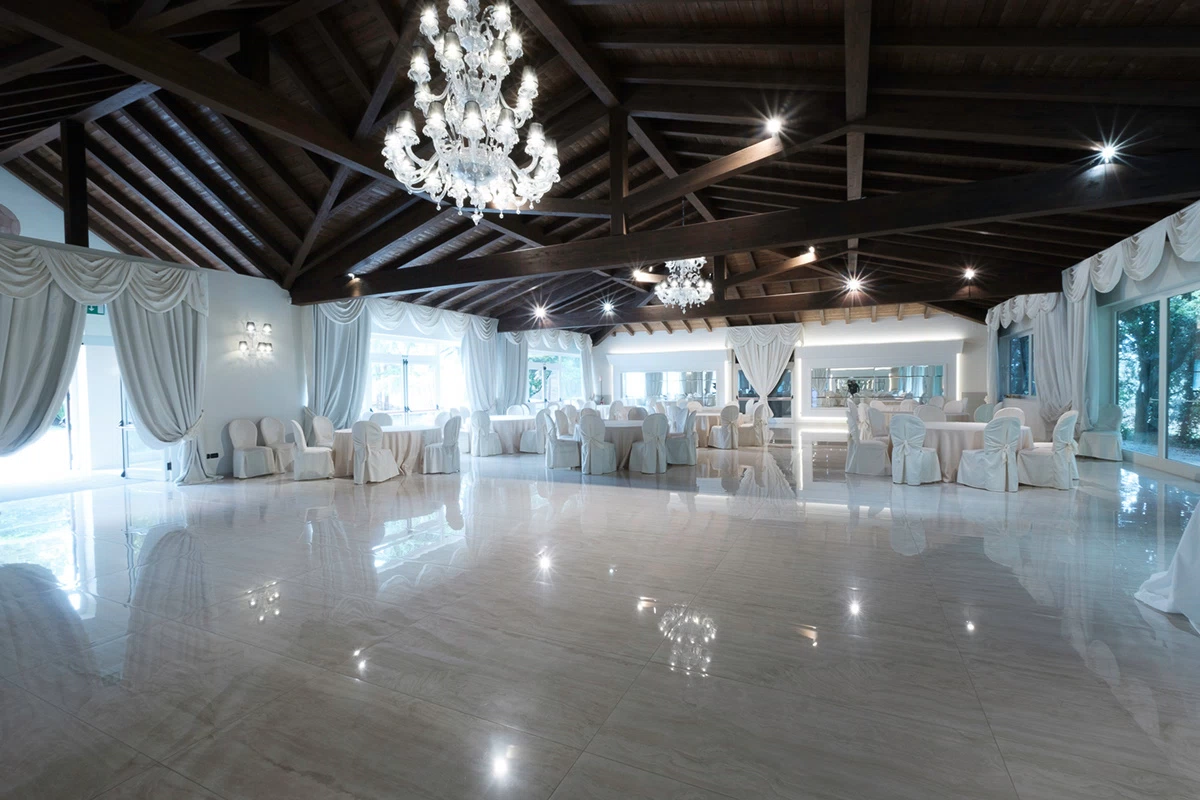 AtlasConcorde VillaDemetra Italia 027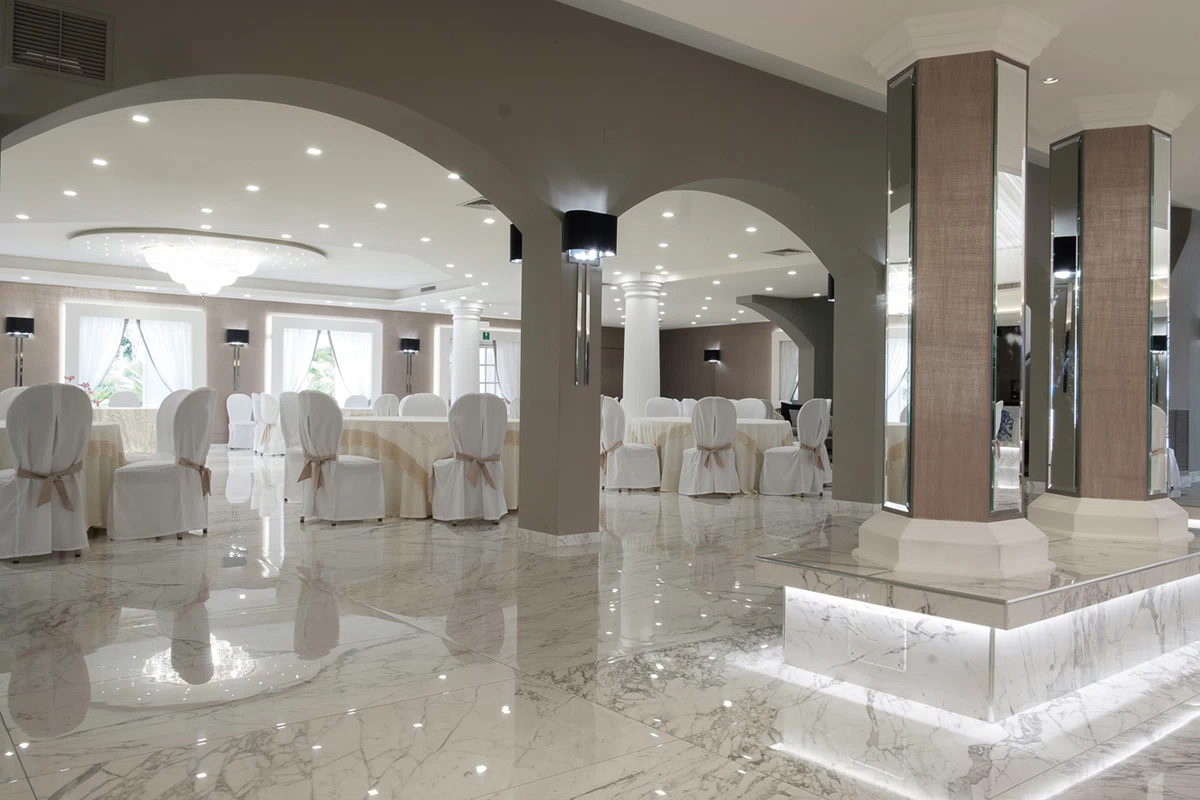 AtlasConcorde VillaDemetra Italia 032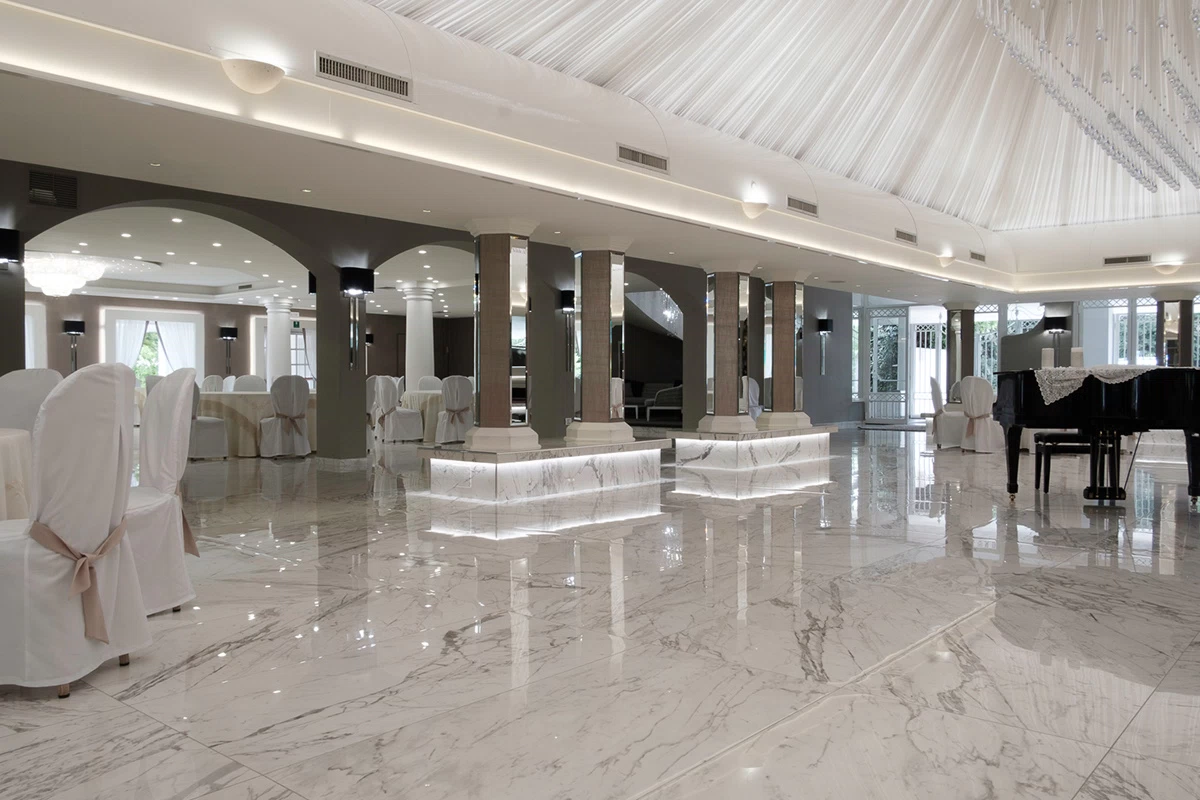 AtlasConcorde VillaDemetra Italia 034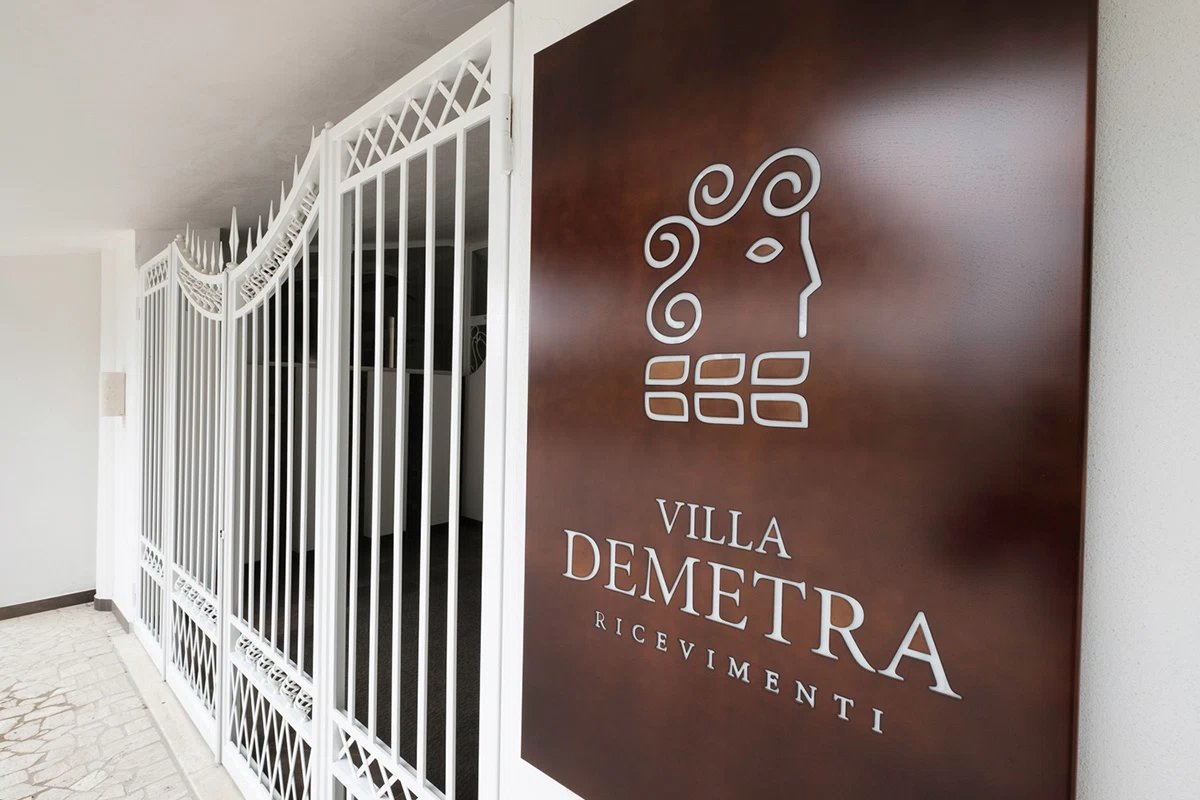 AtlasConcorde VillaDemetra Italia 035