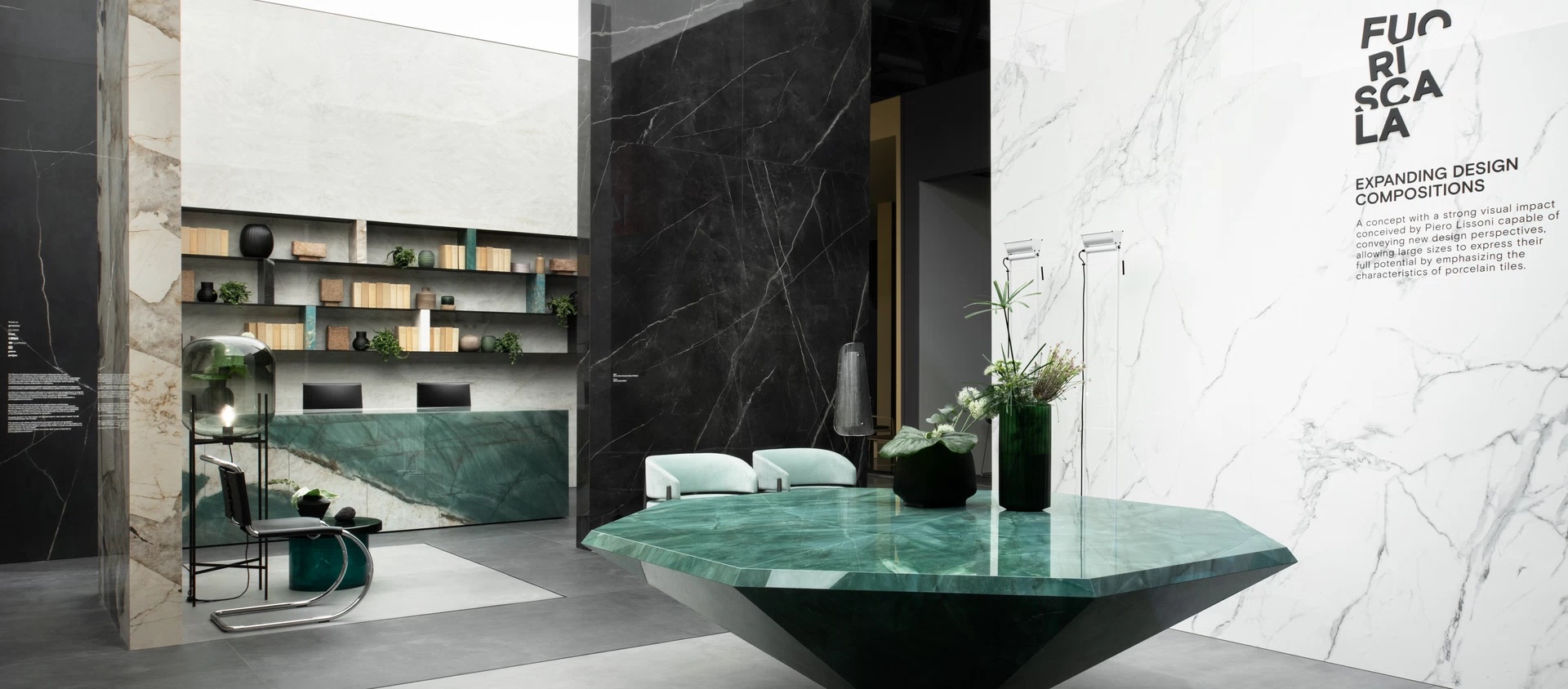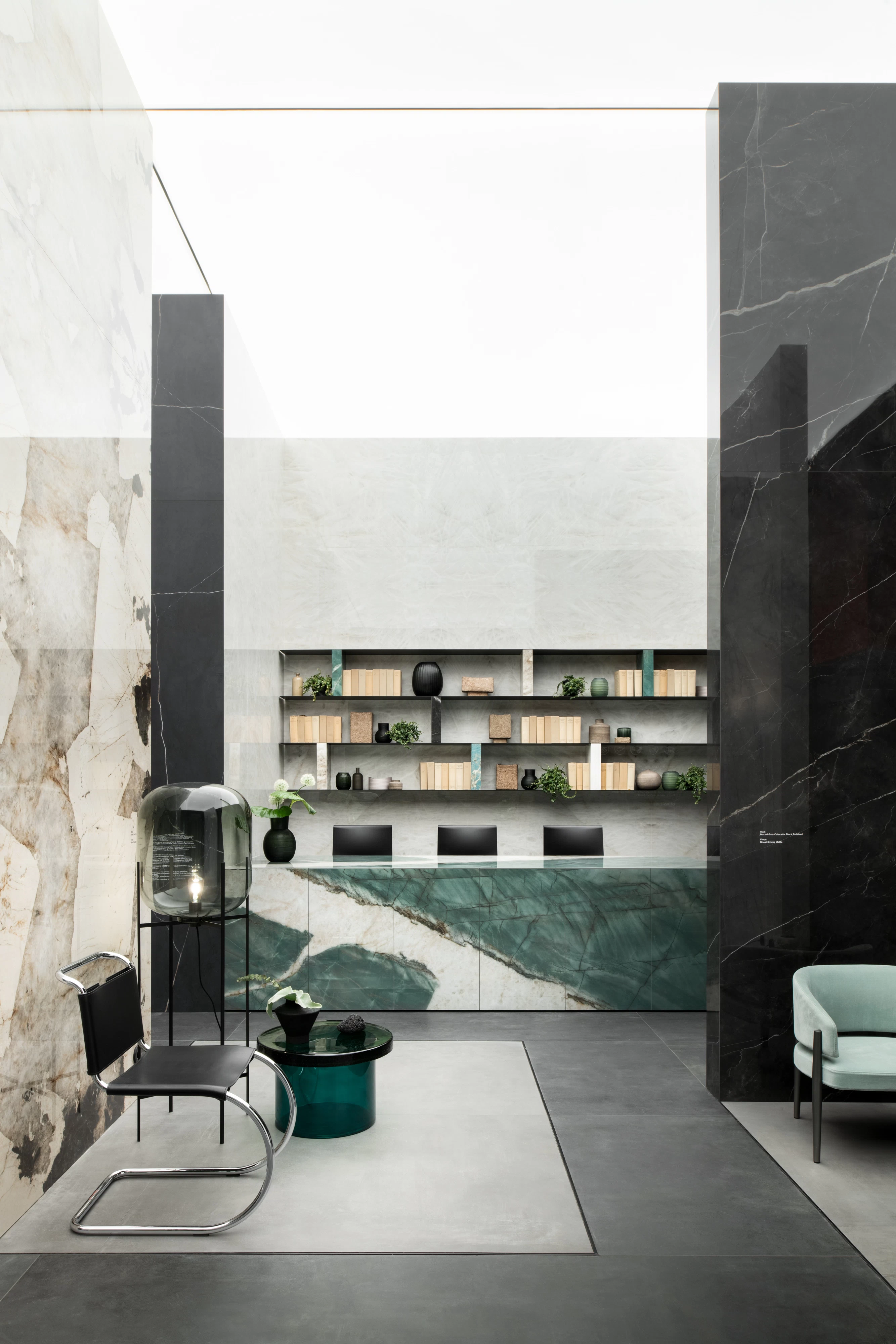 Eventi
Press release - Atlas Concorde: successful double presence at Milan Design Week 2023
Atlas Concorde successfully doubles its presence at Milan Design week with Fuoriscala, a project created in collaboration with Piero Lissoni.
• For the first time, Atlas Concorde participated both in the exhibition space within the Salone del Mobile and as part of Fuorisalone at Atlas Concorde Studio Milano located at 12 Via San Marco.
• The common thread was FUORISCALA, Expanding Design Compositions, a project conceived in collaboration with Piero Lissoni.
• For two evenings Atlas Concorde Studio Milano also hosted reflections and discussions on the future of architecture and design.
Atlas Concorde doubled its presence at Milano Design Week with a modern, essential project that was divided between the exhibition space inside the Salone del Mobile.Milano and its flagship store in Brera.
The key players in the project were all members of the brand's family: Atlas Concorde, the brand for indoor and outdoor ceramic surfaces; Atlas Plan, specialized in large slabs for furnishing elements; and Atlas Concorde Habitat, dedicated to bathroom furnishings.
Download the digital press kit
FUORISCALA, Expanding Design Compositions, the concept with a strong visual impact conceived by Piero Lissoni, was made with surfaces that reach a height of more than four meters capable of outlining new design perspectives made of fluid spaces and environments, ready to change scale and configuration depending on the needs
"We've taken the concept of Atlas Concorde's large formats to the extreme through two installations where unexpected elements play on the change of scale," explains Piero Lissoni. A conceptual exercise where architectural forms are reversed to become products and vice versa, tables with a multifaceted shape that practically break the rules for making a real table."
Within the two spaces, "Fuoriscala" offered visitors two different perspectives that can play off of each other to spotlight the characteristics of porcelain tiles, allowing the large formats to express their full potential.
In the Fuorisalone circuit, at Atlas Concorde Studio Milano, the company's showroom in Via San Marco, Fuoriscala flipped the usual concept of a "table" by giving life to two elements with large dimensions of an abstract nature characterized by prismatic shapes. Slabs, natural elements, transparency, geometries, and reflections are the tools that project the installation into a future dimension.
Piero Lissoni also participated in one of the two talks organized at Atlas Concorde Studio Milano, confirming its role as a hub of thought and trends on the future of architecture and design that Atlas Concorde's Milan office has earned over the years with a variety of initiatives and meetings. The second talk shared the viewpoints of Robin Rizzini, founder of Robin Rizzini Industrial Design, and Diego Pol, CEO of Masutti Marmi & Graniti Srl, who brought their experience and know-how in their respective fields to frame the crucial role of research in designing the experience of materials and thus of spaces and objects
FUORISCALA. Expanding Design Compositions makes you reflect on the ability of large slabs to redesign spaces and furnishing elements, creating an atmosphere of emotions that convey wellbeing to those within.
Atlas Concorde

Atlas Concorde is one of the leading players in the global ceramic tile market. It has always been the ideal partner for customers and designers seeking excellent porcelain floor tiles and ceramic wall tiles that can meet the needs of contemporary architecture and design. Continuous innovation, technological research, Italian style, international outlook, social and environmental responsibility: these are the values that have always guided Atlas Concorde towards the greatest achievement, the next one.