Design Bathroom Furniture: Dialogo by Mario Ferrarini
Dialogo is the collection originated from the collaboration between Atlas Concorde and Mario Ferrarini, a successful designer in the bathroom furnishing sector. This series of coordinated porcelain bathroom washbasins achieves a harmonious synthesis where surface effects, colours and volumes coexist.
New for 2022: Matching storage unit
The Dialogo collection features a range of wall-mounted bathroom furniture: elegant and functional furnishing elements for a stylistic solution perfectly coordinated with the washbasins in a total look bathroom.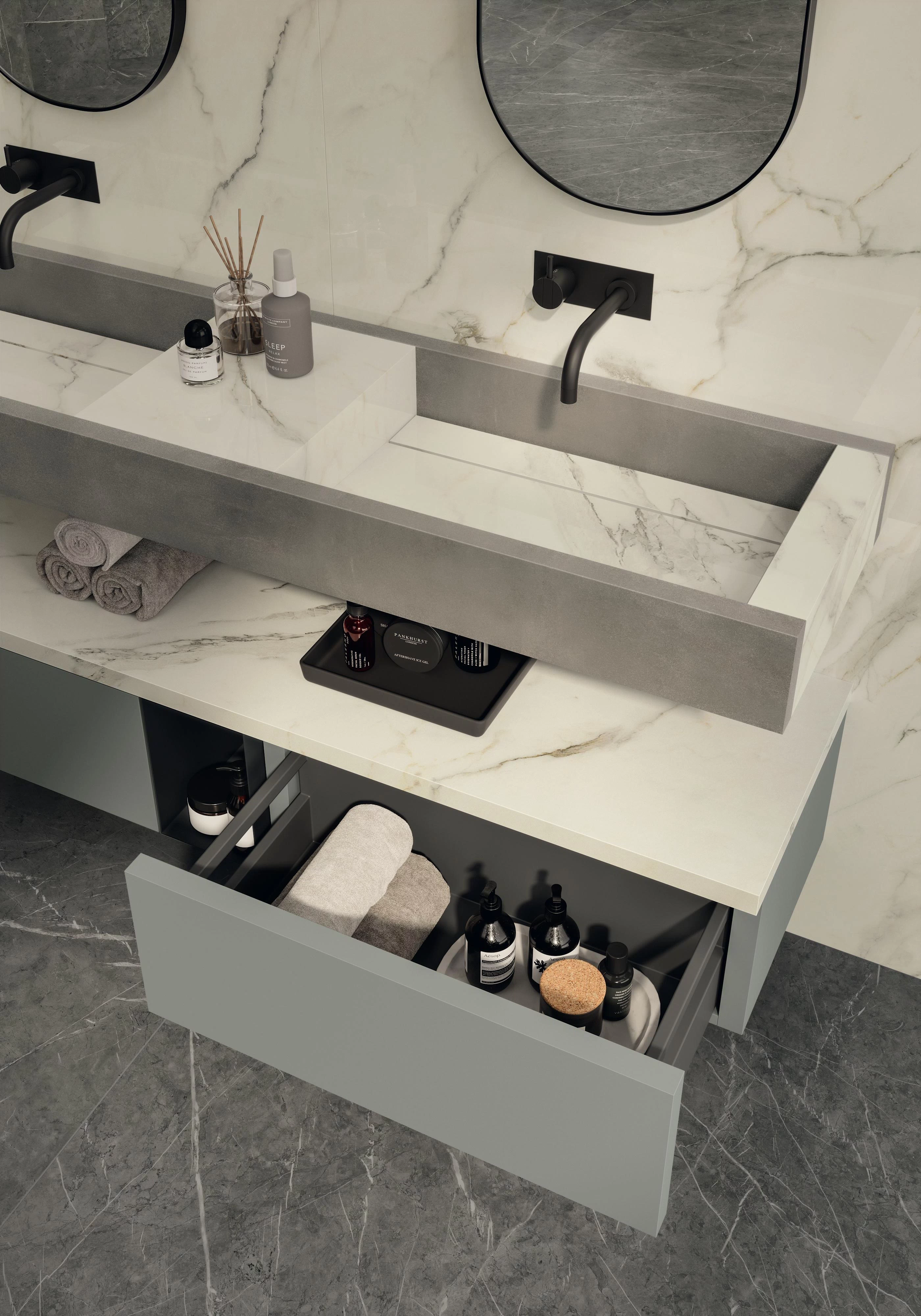 Project origin
Inspired by the purity of materials such as stone, granite and marble, the Dialogo collection enhances the atmosphere of the bathroom with a natural look in line with the latest design trends. Its simple and essential lines create sinuous volumes, expressing at best the minimalist aesthetics that characterises Ferrarini's production.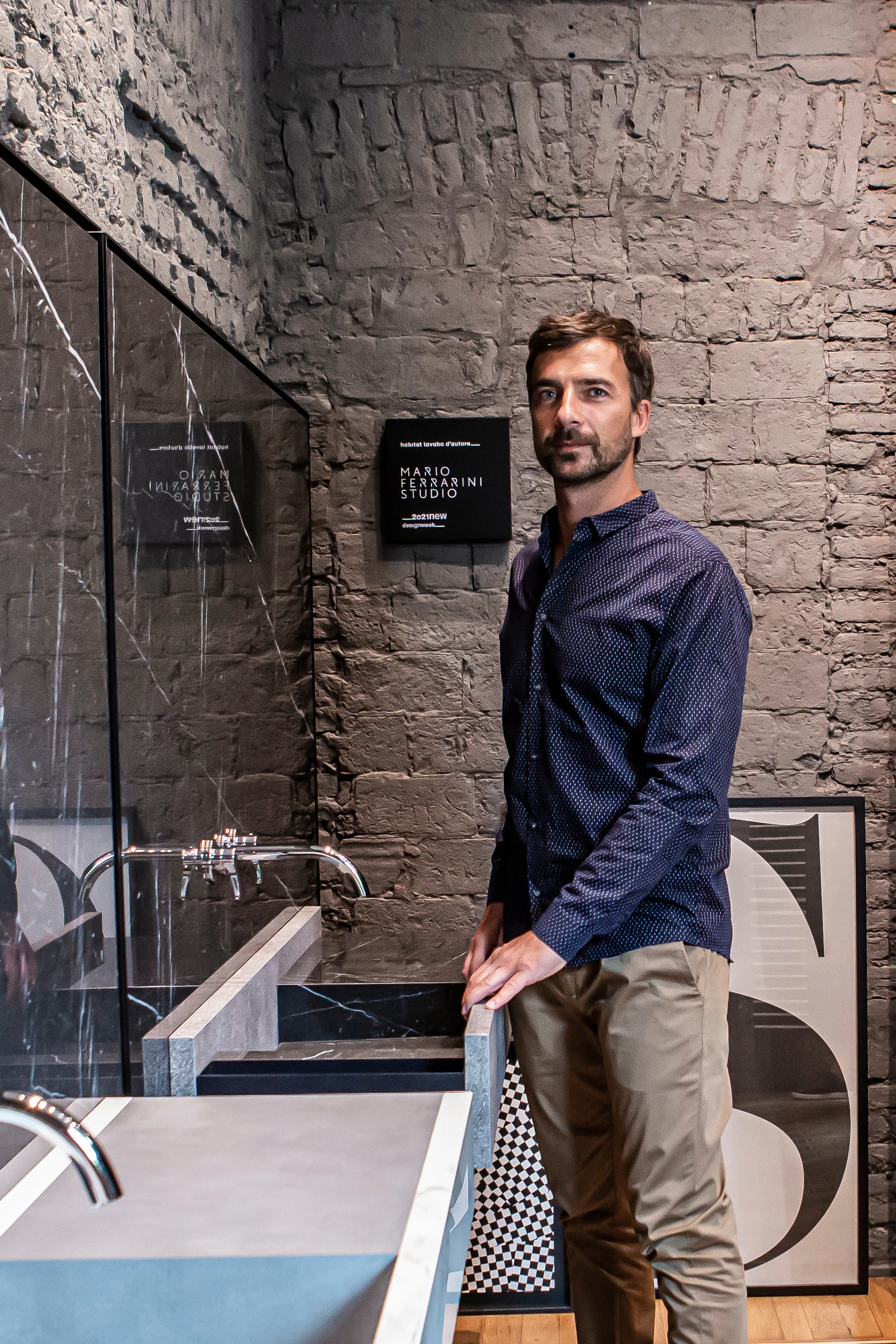 "We didn't start from a targeted analysis, but rather from a blank sheet of paper for sketching out our ideas. We started with just two lines, our outer limits, the borders of our collection. Moving within these parallel tracks, we positioned full and empty spaces to generate boundaries and depth. Washbasins and furniture are thus the result of the interval between the different volumes in the third dimension"
Mario Ferrarini.