Custom Bathroom Mastertops
A versatile porcelain bathroom vanity top to design a bathroom suitable for all technical and aesthetic requirements.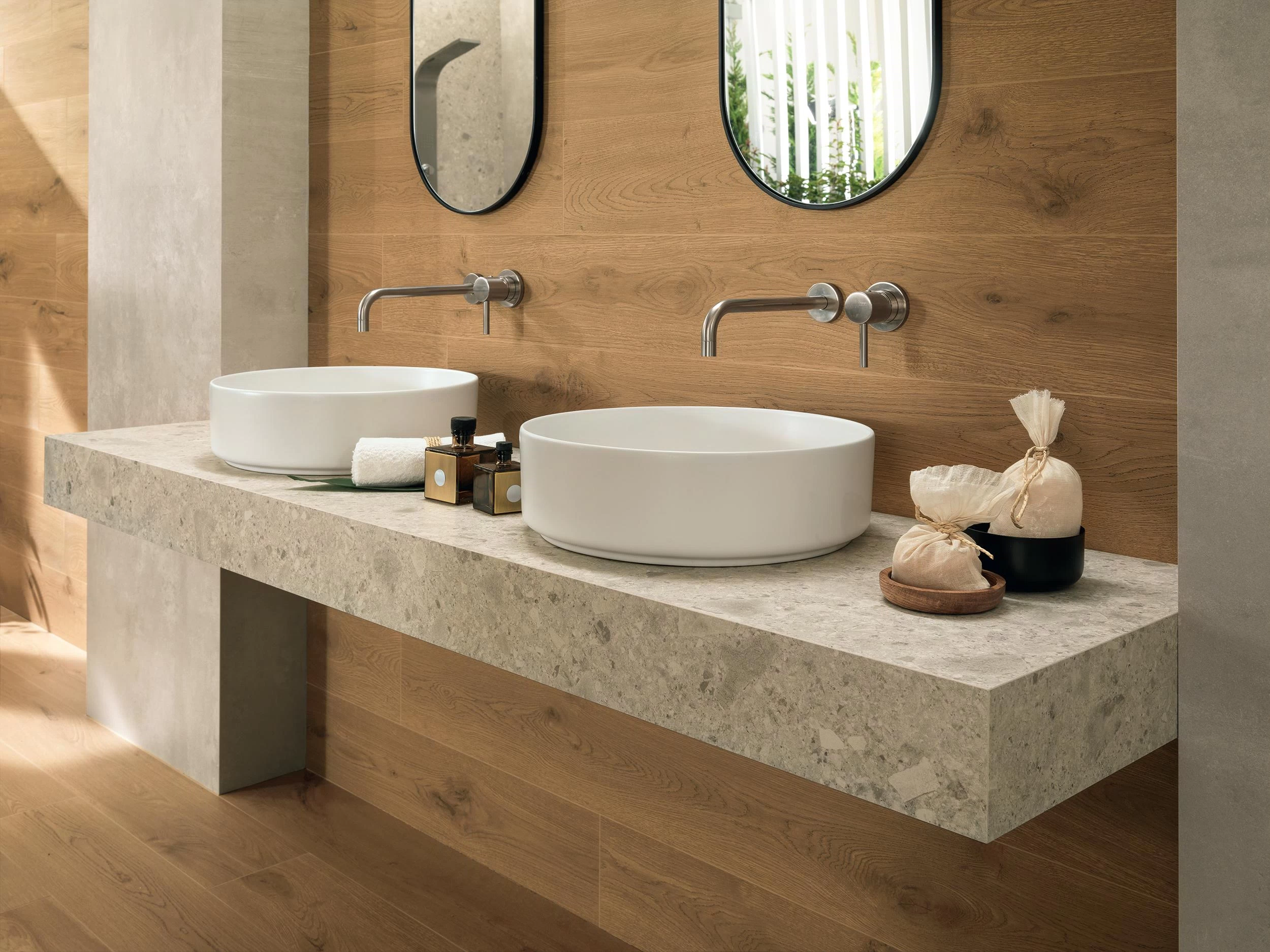 Mastertop is the porcelain vanity top that can be customised in colours and finishes, drawing from the Atlas Concorde catalogue of surfaces. It is supplied without a top-mounted basin, allowing customers and designers to choose the basin that best suits the look of the bathroom. The ceramic surface provides extraordinary technical and aesthetic advantages, from high resistance to shocks, stains, scratches and aggressive detergents to easy cleaning.
Characteristics
› Bespoke porcelain surface
› Position and size of the holes for the washbasin made to measure
› Suitable for any bowl model
› No minimum number of pieces to be ordered
› Resistant
› Easy to clean