The plastic, three-dimensional expression of bas-reliefs and sculptures is now increasingly used in interior design to create scenic walls that expand space thanks to the third dimension. Light then helps to add movement to the surfaces and bring them to life, changing their look at every hour of the day.
3D wall tiles for interior design.
Spectacular reliefs take shape in Atlas Concorde's 3D wall tile collections featuring geometric or abstract graphics and sinuous motifs that seem to be sculpted by the light.
Thus are born projects for walls with great appeal, with concrete-look textures (Boost Pro, Raw, Mek), delicate solid colors (3D Wall Design, Arkshade, Arty) and realistic stone-effect products (Aix, Brave, Klif, Lims) that make up the wide range of three-dimensional tiles, to satisfy all types of stylistic and design needs.
The depth, chiaroscuro, and workmanship typical of bas-reliefs are interpreted in Atlas Concorde's 3D products, boasting a wide range of stylistic possibilities: from geometric and linear effects (3D Ultrablade, 3D Line, 3D Diamond) to soft sinuous sensations (3D Dune, 3D Wind, 3D Wave), not to mention more tactile effects (3D Scratch, 3D Way, 3D Wallpaper).
The surfaces for 3D wall tiles are colored with unexpected tones and colors in the Boost Pro, Raw, Mek, and 3D Wall Design collections, but also with the natural and earthy effects typical of stone engravings in the 3D Wall Carve, Lims, Aix, Klif, and Brave collections.
Atlas Concorde 3D wall tiles are designed to convey a sense of surface uniformity, minimizing the impact of joints.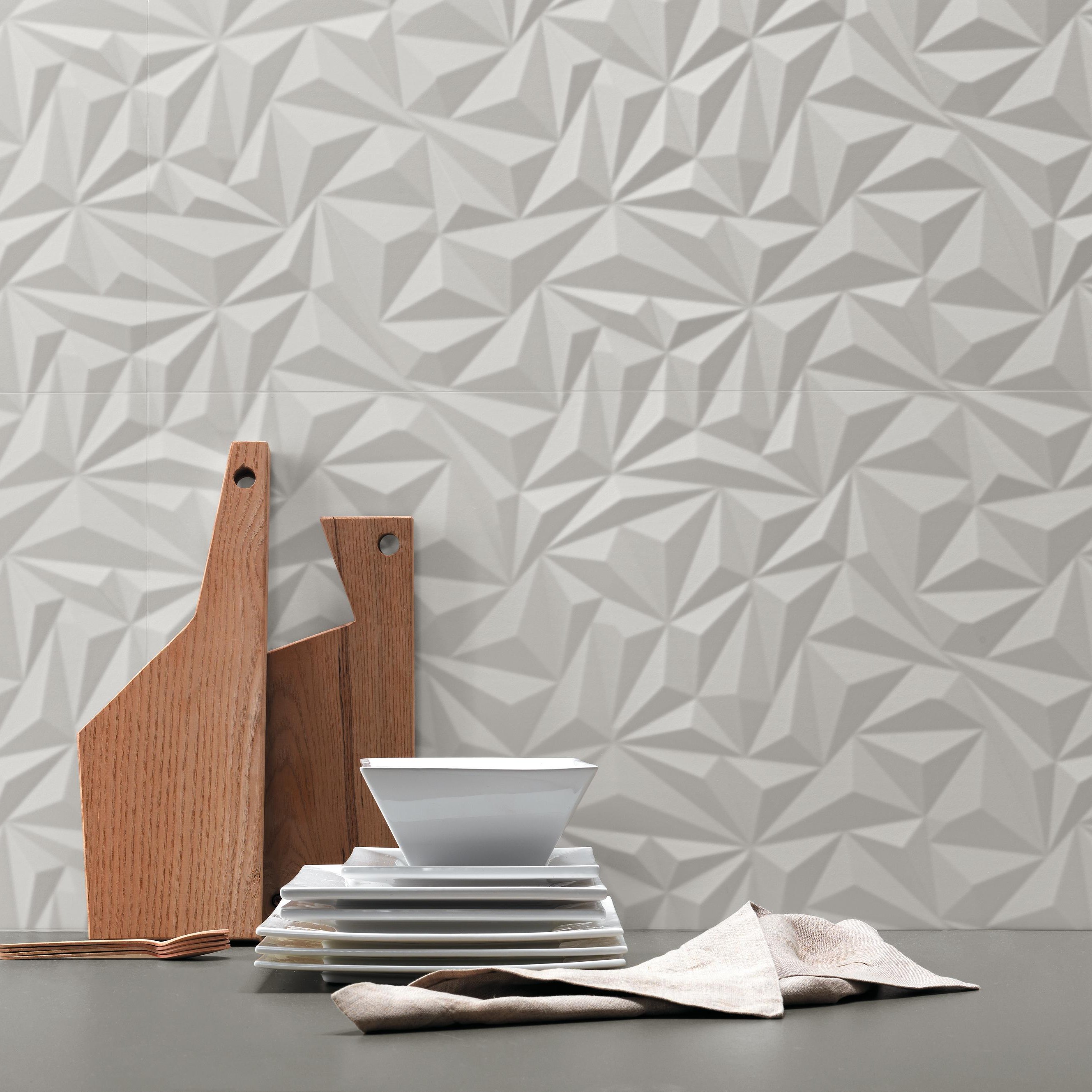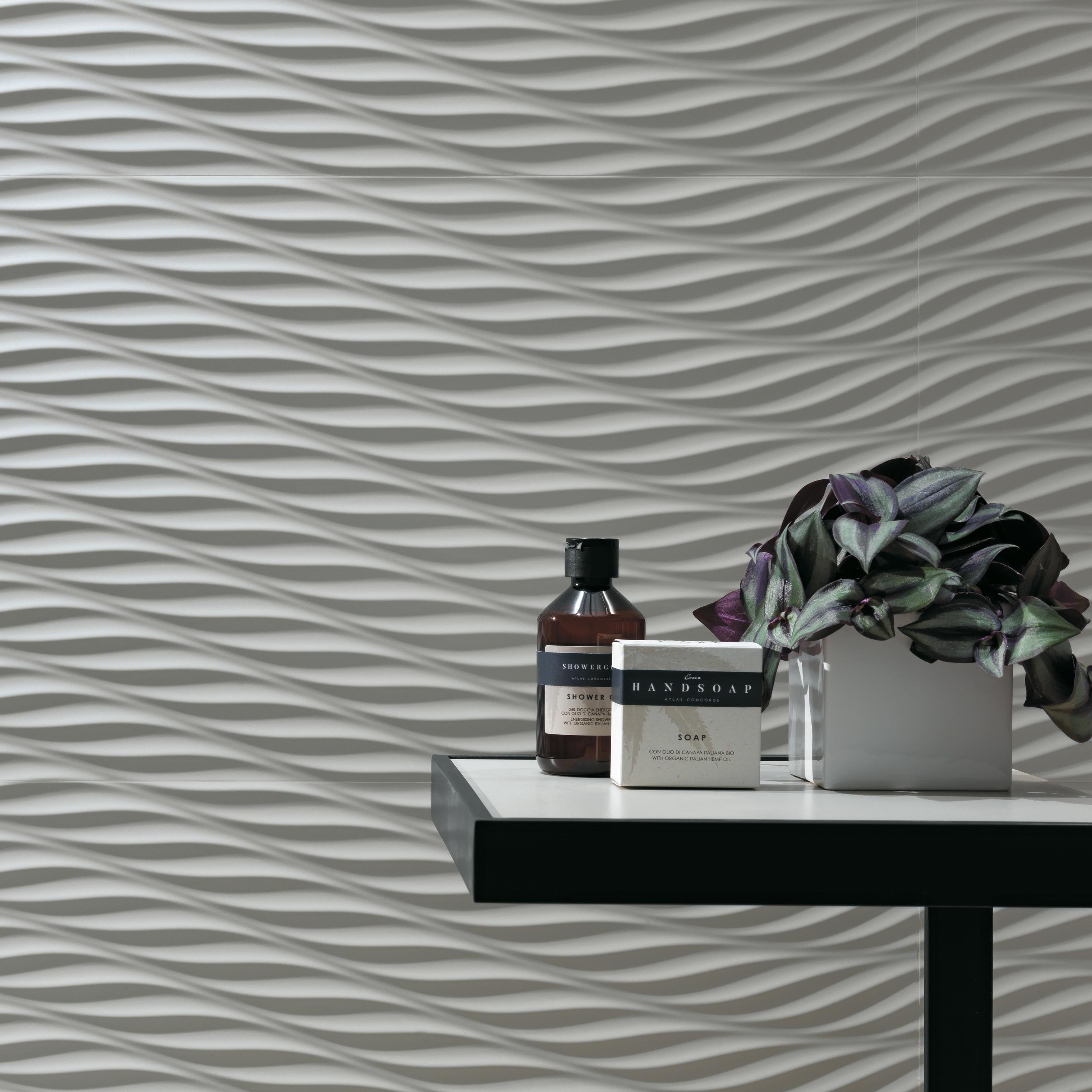 3D tiles stand out in residential and commercial spaces
Atlas Concorde's 3D ceramic wall tiles are perfect for all spaces, including commercial venues such as
restaurants
,
bars
,
shops
and
hotels
where the ease of installation and cutting and superior beauty create a perfect balance.
3D tiles are ideal in both residential and commercial bathrooms and kitchens where it is essential that the wall be moisture proof. Here the wide range of textures and effects allows for infinite creative possibilities.
Stone-look 3D tiles decorate 3D bathroom walls and 3D kitchen walls with an elegant and sophisticated design thanks to traditional stone engraving processes that perfectly reproduce three-dimensional and graphic effects (Lims, Aix, Klif, Brave).
For three-dimensional concrete-look walls, Atlas Concorde offers a broad range of textures in wall tiles: from the most delicate solid colors (3D Wall Design, Arkshade) to the most gritty looking cements such as Boost Pro and Raw, all featuring a wide selection of matching colors and decorations.
3D tiles in the kitchen allow you to customize the walls, giving the room a unique, elegant style. And 3D tiles in the bathroom make the spaces functional and comfortable, adding harmony and vitality.
The benefits of ceramic 3D walls
Compared to many types of three-dimensional panels, 3D wall tiles allow you to create original surfaces that stand up to water, heat and moisture, don't scratch, don't change color even after prolonged exposure to light, hinder the proliferation of bacteria and mold, and are easily cleanable with all types of detergents.
Be inspired by Atlas Concorde 3D wall tiles for surprising and unexpected surfaces that enhance the walls of your bathroom, kitchen, and home.
LOOK AT ATLAS CONCORDE 3D WALL TILES:

3D Wall Design, solid-colored 3D tiles
3D Wall Carve, stone-look 3D tiles
Raw, concrete-look 3D tiles
Boost, concrete-look 3D tiles
Boost Pro, concrete-look 3D tiles
Arkshade, solid-colored 3D tiles
Arty, concrete-look 3D tiles
Mek, colored 3D tiles
Aix, ancient stone-look 3D tiles
Brave, quartz stone-look 3D tiles
Klif, light stone-look 3D tiles
Lims, light stone-look 3D tiles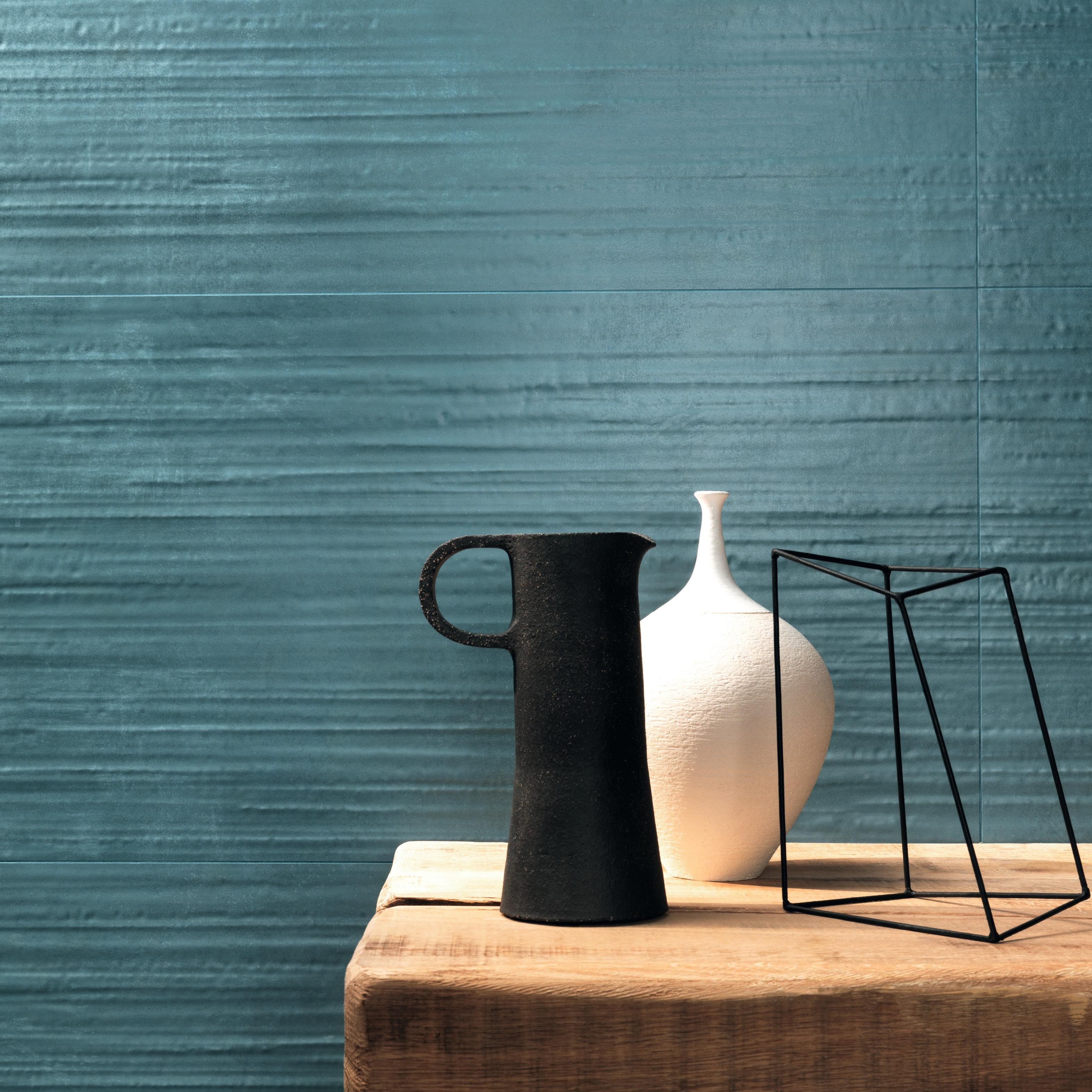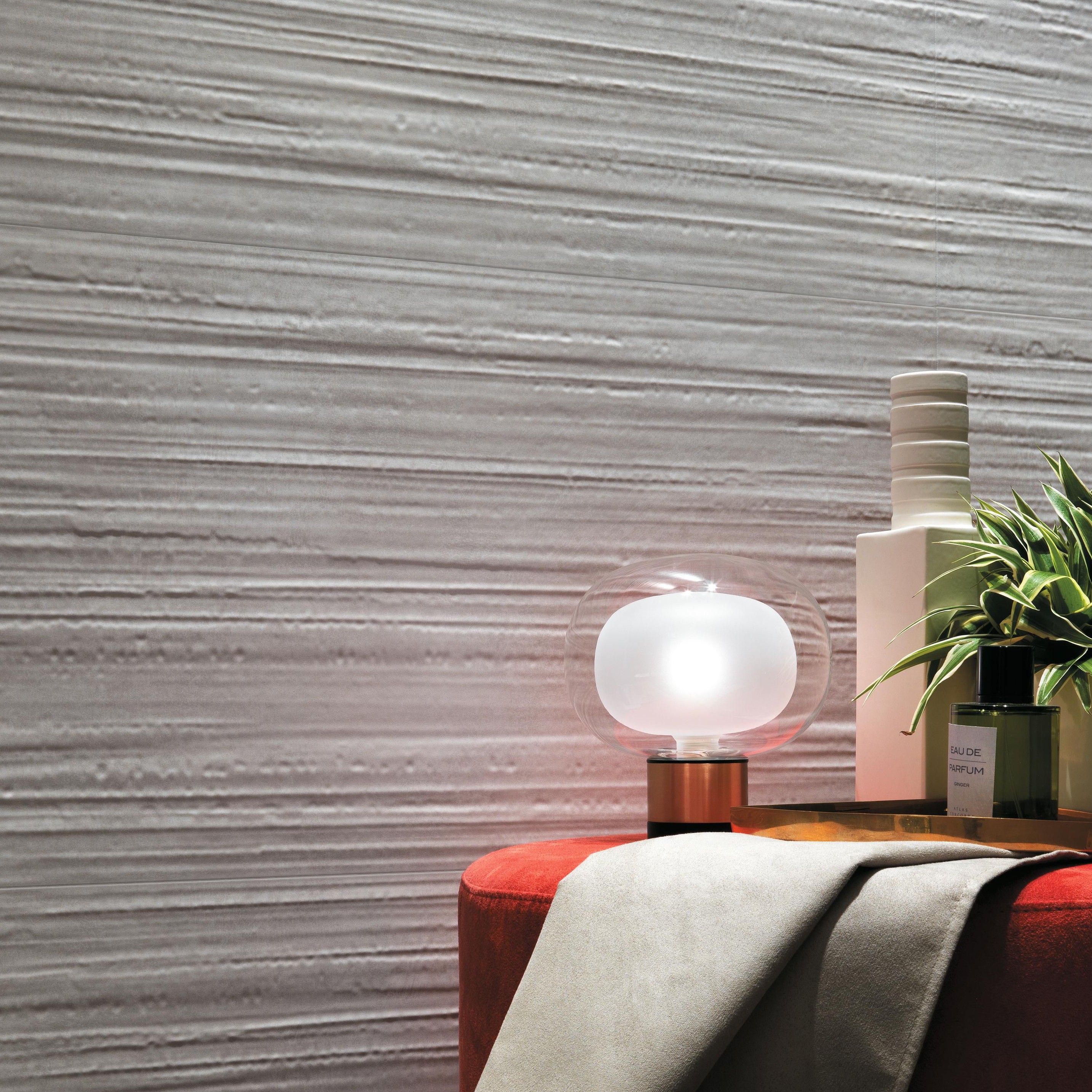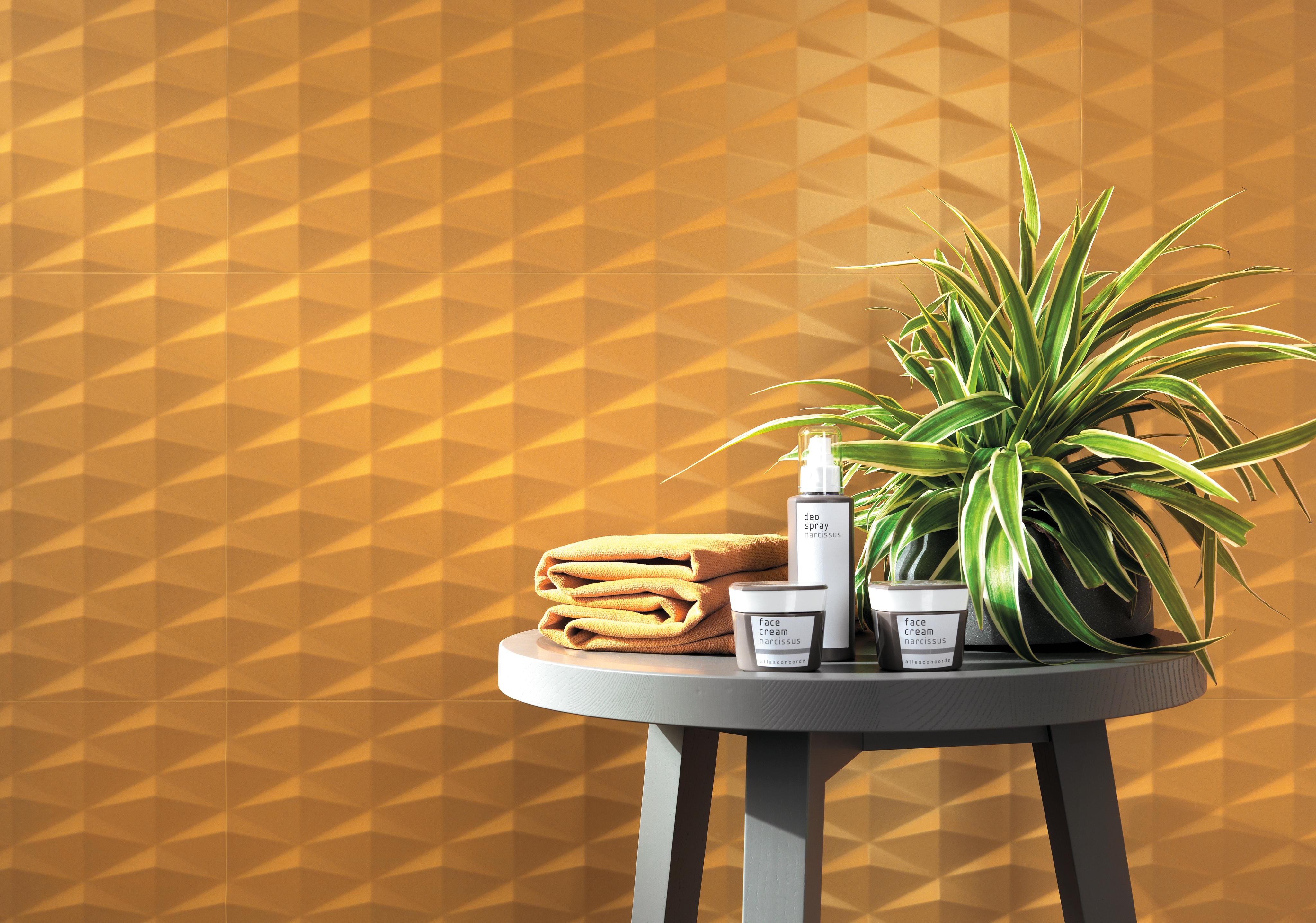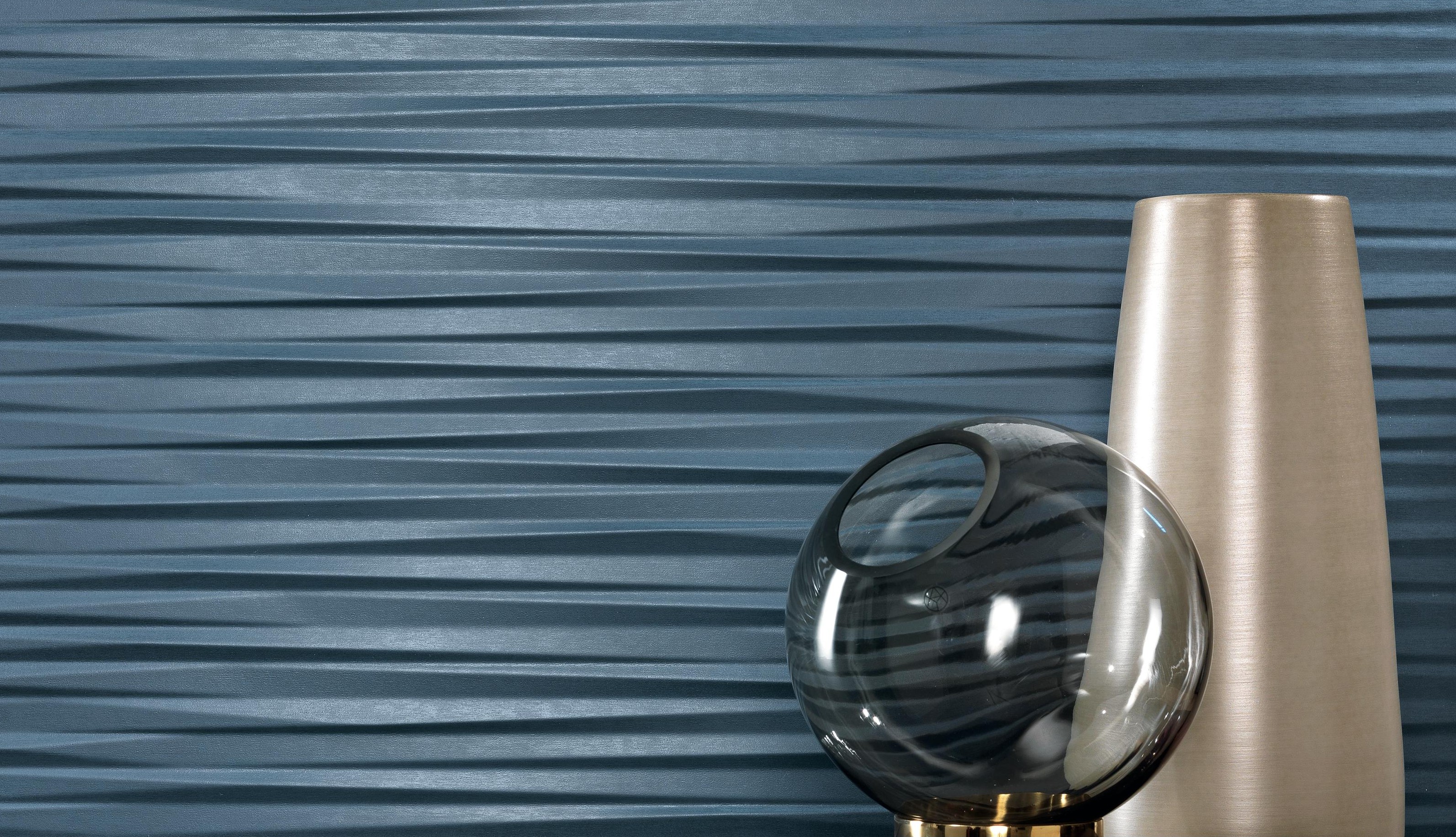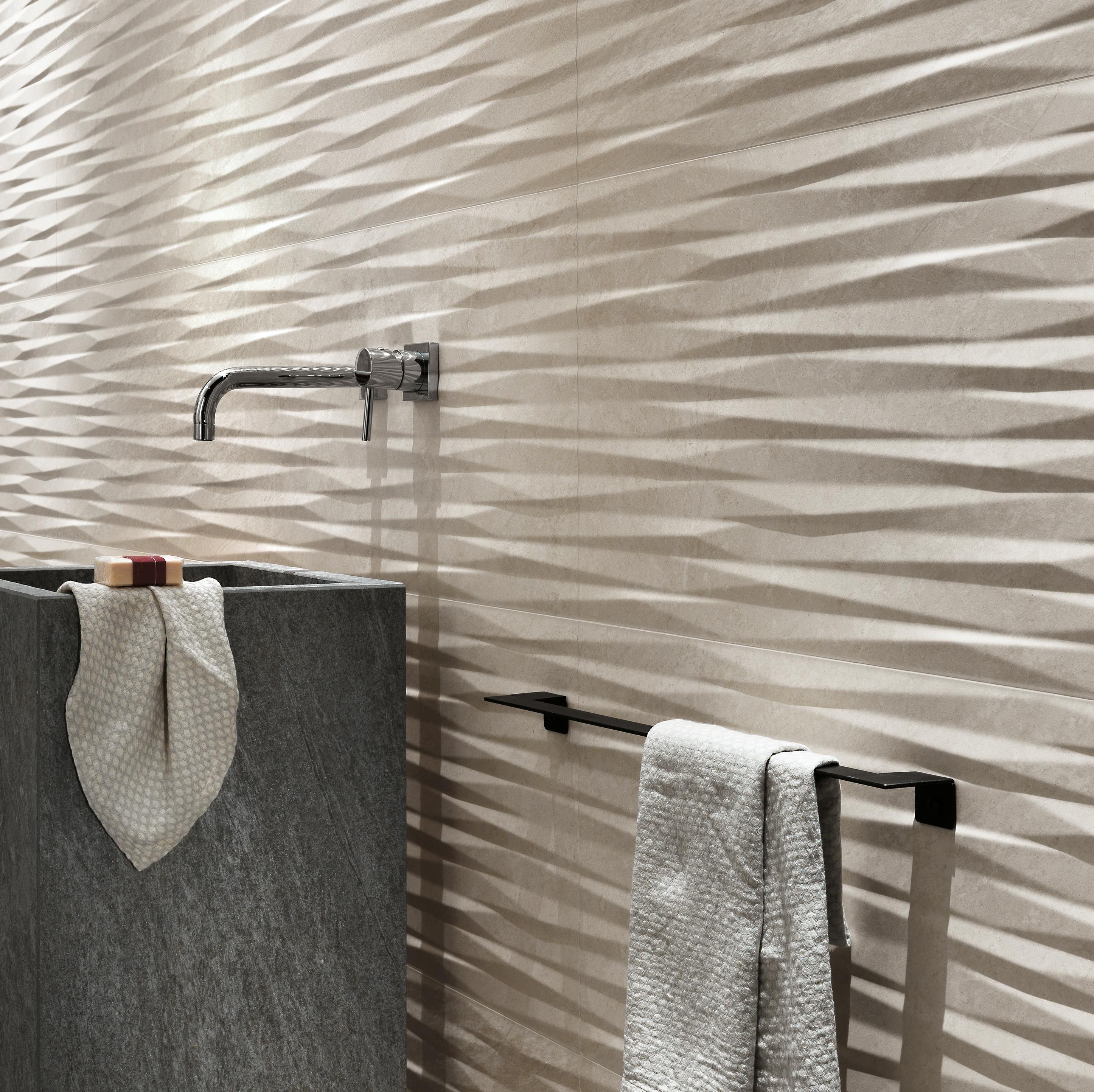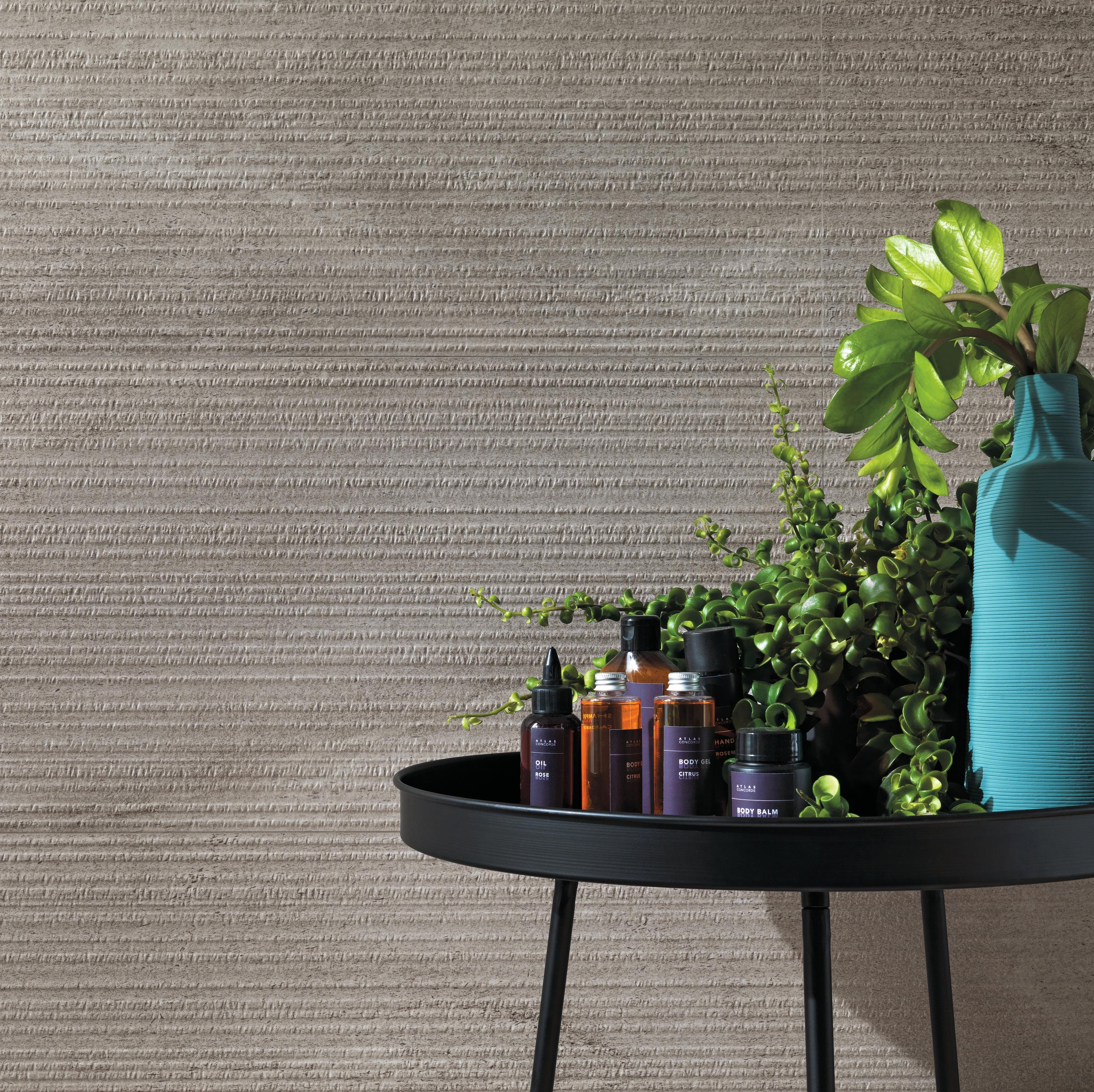 We are nearby. Visit the store.
Go the sales outlet section and find your nearest Atlas Concorde dealer.