Atlas Concorde expands its showroom with a new exhibition area
Atlas Concorde has expanded the showroom at its headquarters in Fiorano with a new exhibition area measuring more than 400 square meters. Dedicated to the exhibition of large 120x278 and 160x320 cm porcelain slabs, the concept of the project leverages all their expressive and functional potential, which translates into solutions where the visitor can appreciate the versatility of application in a variety of staged spaces.
Guests will be welcomed in a majestic entrance where they can admire the double-height large format 120x278 cm slabs. Each subsequent space features a different narrative style linked to the mood and intended use: from the lounge area and a living room with adjoining patio visitors will move on to a dining room, then to an area inspired by a modern beauty shop followed by a kitchen.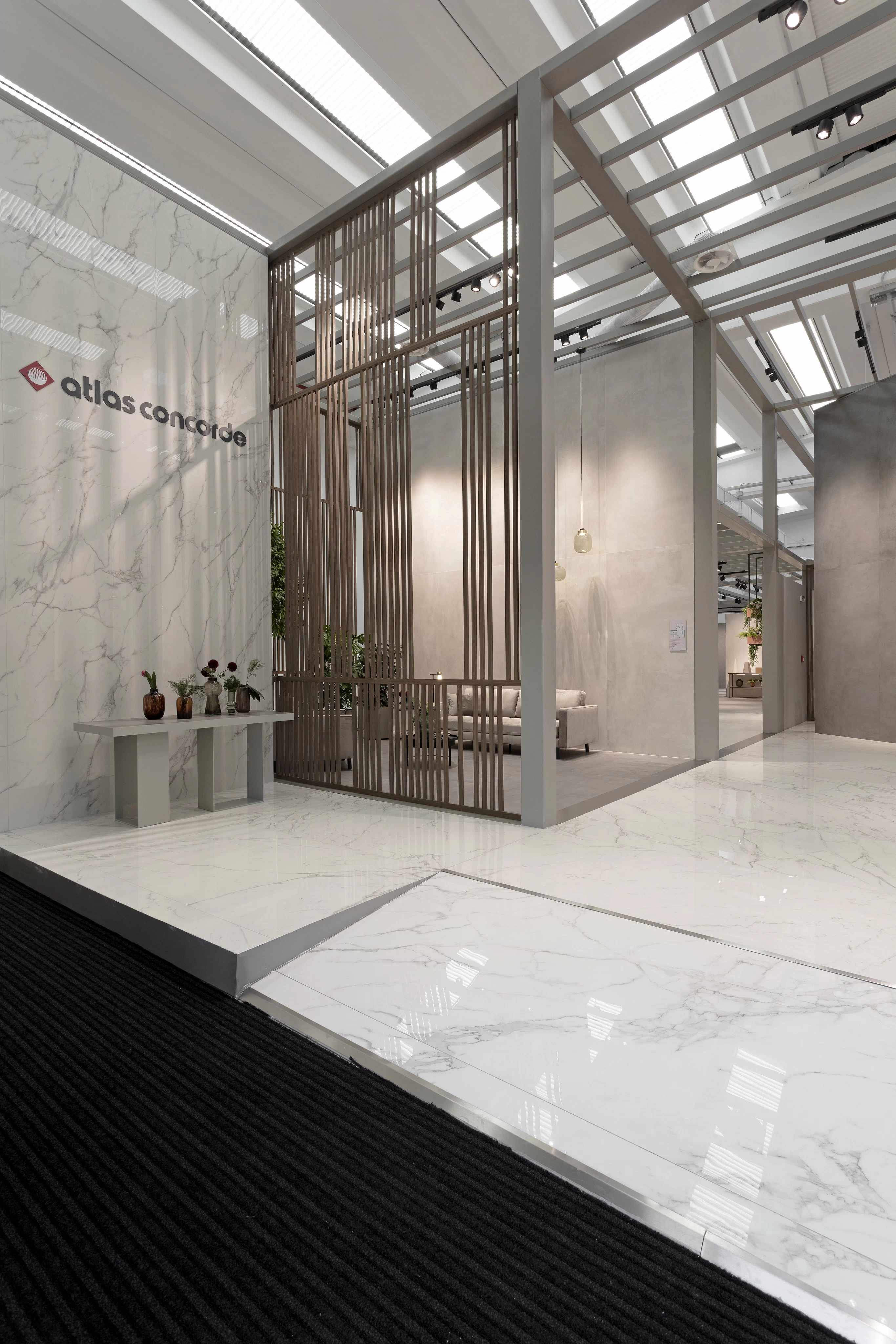 Gli ambienti dell'area espositiva mettono in scena, in abbinamento tra loro, tutti i prodotti delle nuove collezioni di Atlas Concorde. Boost Natural, un progetto di pavimenti e rivestimenti ispirato alle superfici in terra cruda nato dalla collaborazione con Matteo Brioni. Boost Stone, la collezione effetto pietra ispirata alla limestone Argent Roc per uno stile progettuale rigoroso ed equilibrato.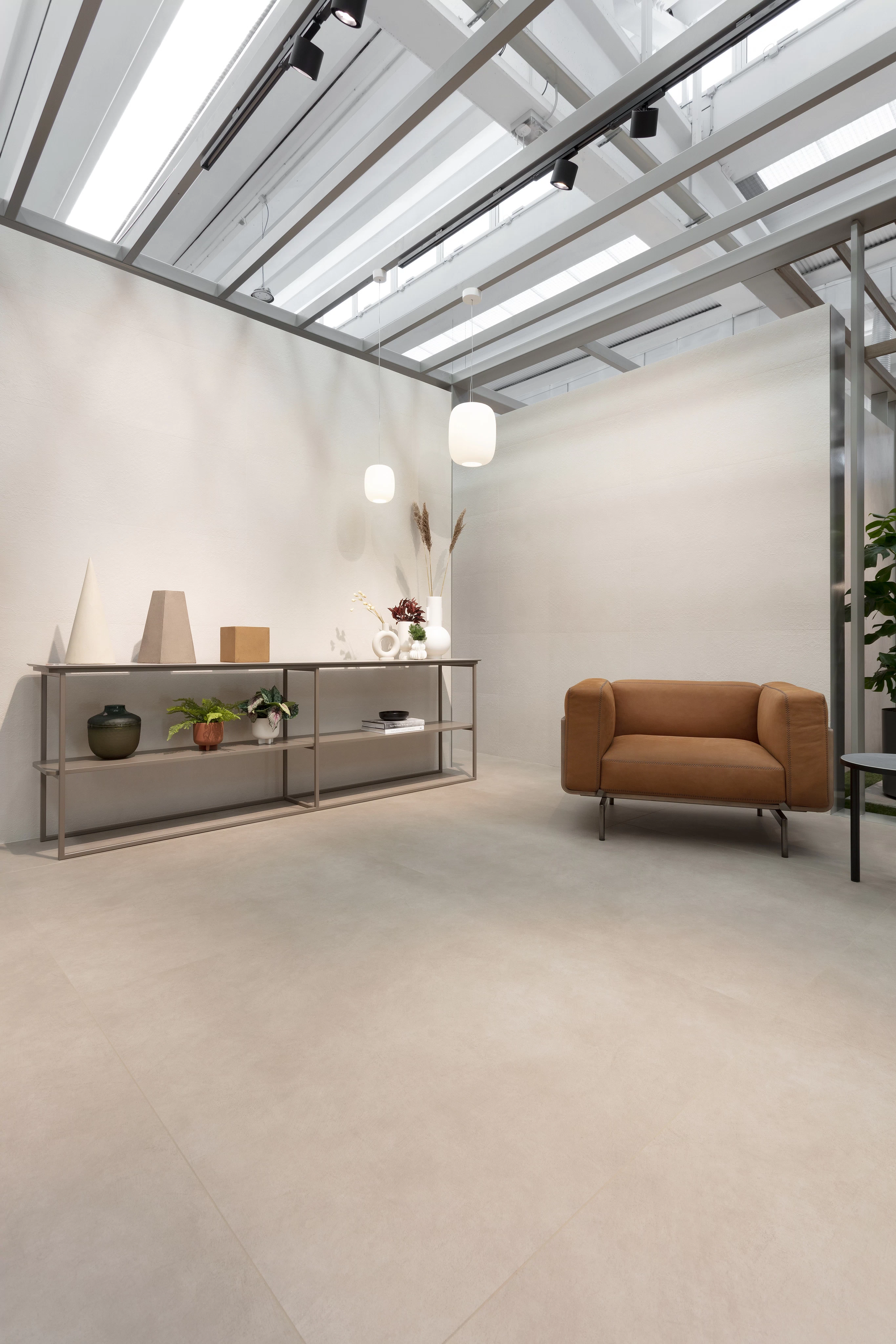 Boost Natural floor and wall tiles reproduce the irregularities, earthy colors, and nuances of natural clay. Opaque to the light and criss-crossed by slight color variations, up close they reveal a pattern of visual and tactile details that reproduce the marks left by manual workmanship and the granularity of the raw earth.
Boost Stone is a collection of porcelain floor and wall tiles with an authentic natural character, created to offer a modern stone effect suitable for all areas of contemporary living. Surfaces with an essential elegance characterized by a compact, uniform base and a high level of graphic detail.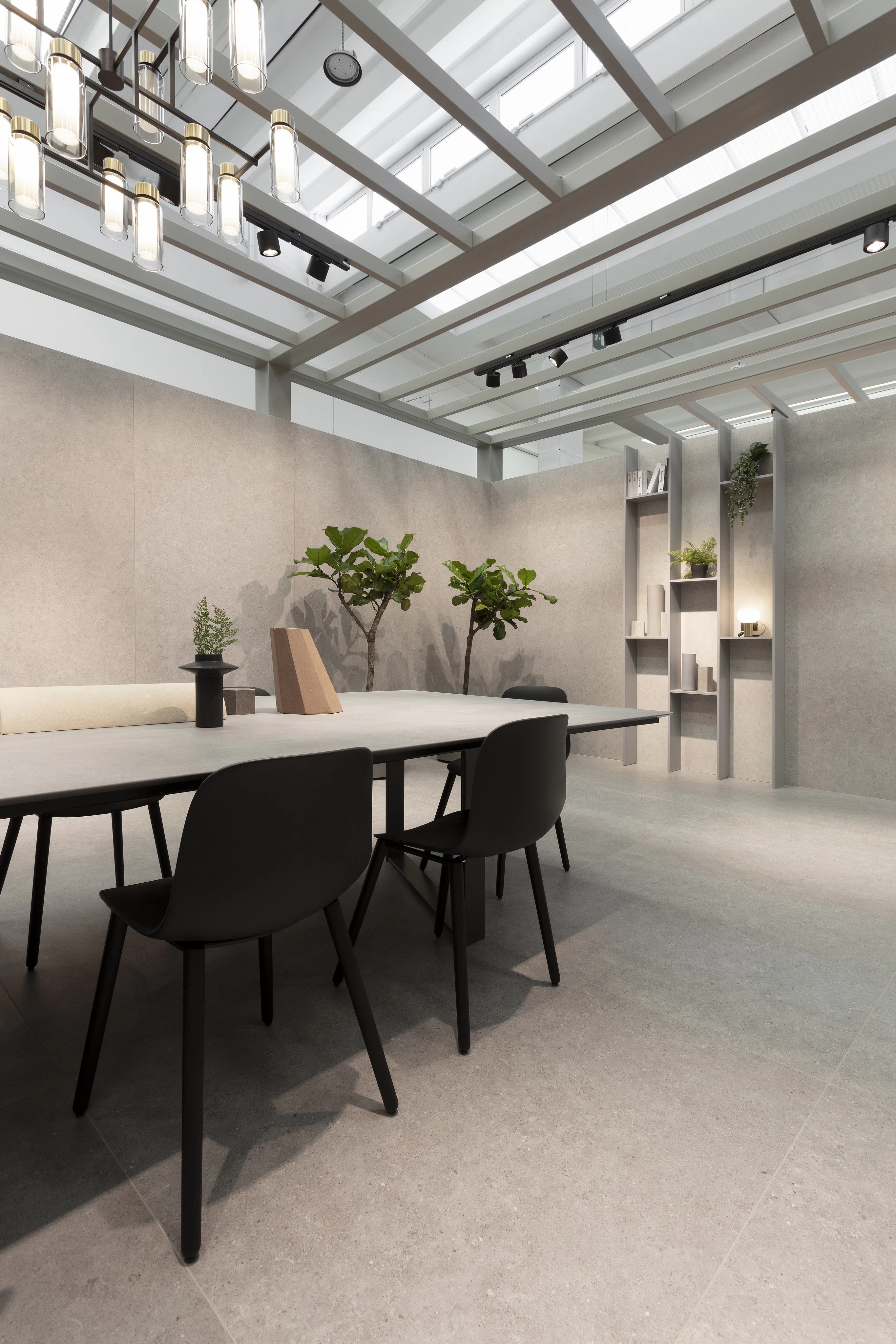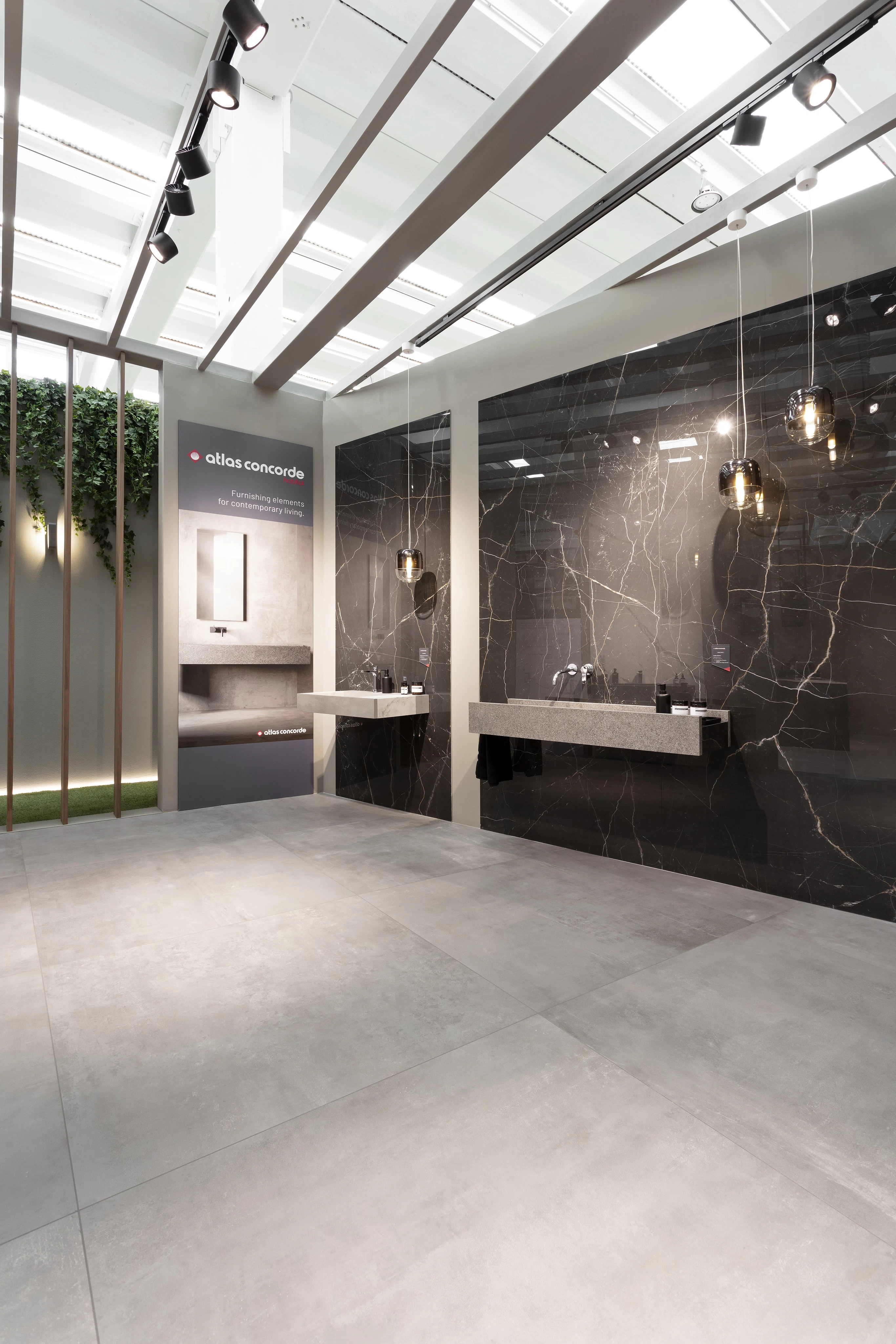 The tour ends with the bathroom where guests will see the porcelain washbasins of the Atlas Concorde Habitat project and the staging of the meeting area featuring stone-effect outdoor slabs laid on the floor.
The new space will allow customers to fully experience the company, starting from the production plant, continuing with the company showroom and the hall dedicated to outdoor products and large slabs, and then ending with a visit to the new vertical warehouse.