Natural Genius. Extraordinary natural inventiveness
In an effort to intrigue and stimulate readers with excellent case histories that draw on esthetic creativity and consumer innovation, the stories of some international trends extrapolated from the Trend Observatory start today with Natural Genius.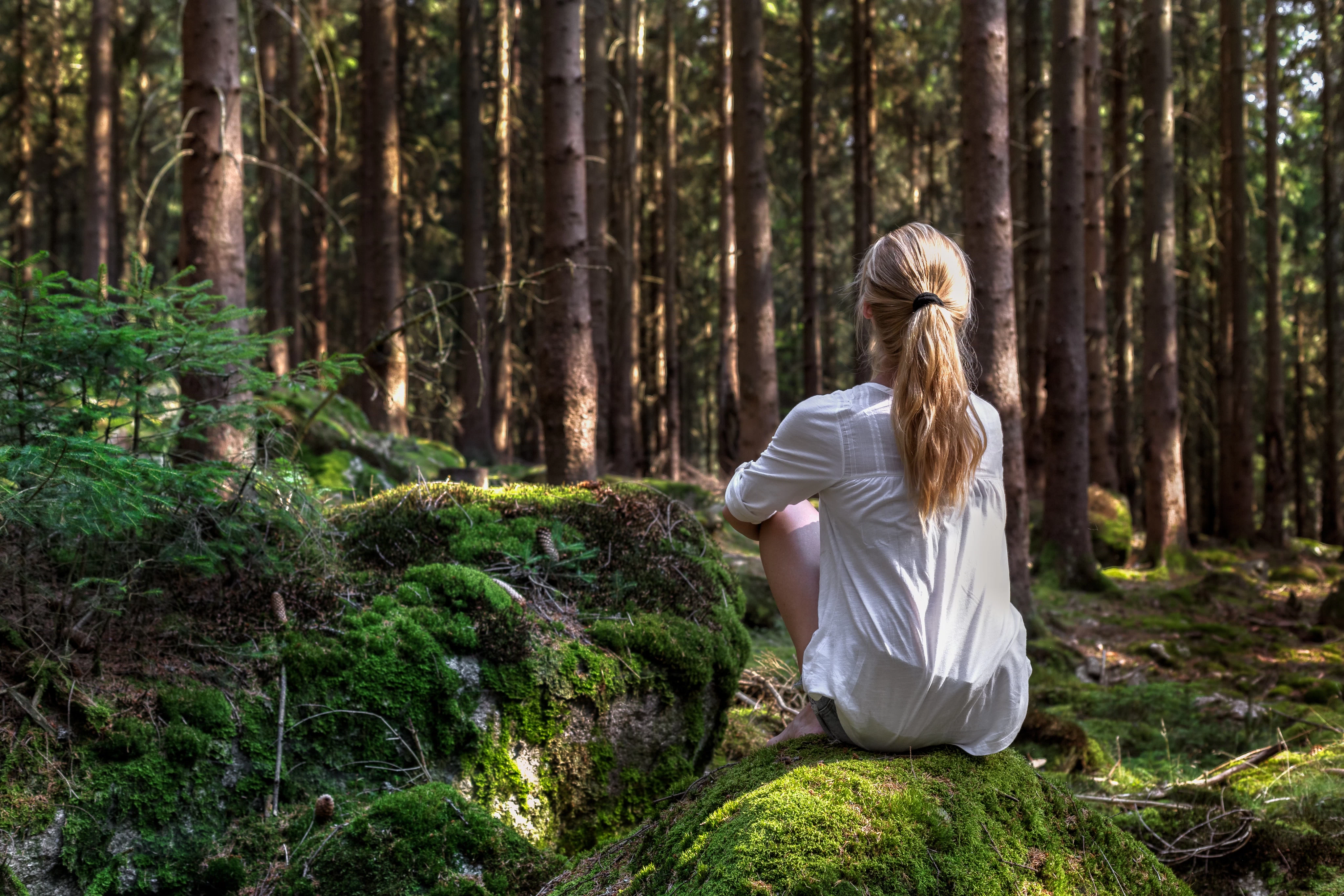 The plant world, the animal kingdom, and the rules and equilibria of coexistence have become an extraordinary source of inspiration for defining new avenues of research and design regeneration. In fact, this trend focuses on the amazing natural world in its most ingenious and fascinating forms.
More than a purely esthetic dimension: this phenomenon draws not only visual inspiration from nature, but also investigates its functional, structural, and incredibly smart mechanisms. Flora, fauna, bacteria, micro and macro organisms to be explored, studied and creatively reinterpreted to produce surprising styles and designs full of poetry, mystery and wonder.
The projects fueling this trend belong to all fields of esthetics, from architecture to design, from fashion to pure art, and are oriented towards the search for solutions of coexistence and cooperation between humanity and nature, or more simply draw respectful inspiration from natural phenomena with striking and surprising effects, but above all they use science and sophisticated technologies to develop objects, products and systems capable of redesigning the relationship between humanity and its environment, not only esthetically.
The Puffer village
In the country of Benin, in Africa, the inhabitants of a village of houseboats are forced to live in a situation of constant danger as the rising waters of Lake Ganvie slowly lap at the wooden dwellings, slowly deteriorating them. In response, Iranian architect Sajjad Navidi launched an original project that is currently under development that draws inspiration from direct observations of nature, translating its fascinating responsiveness in dangerous situations with sustainable, smart architectural design. Like the pufferfish after which Puffer village is named, the independent homes are also designed to respond to potentially risky situations, such as high tide or heavy rains. In fact, just like that fish they have the ability to inflate to stay on top of the water, and then deflate when the water level has returned to normal. Two sensors connected to the houses monitor the weather and activate two different functions when triggered: filling the balloon-shaped skin fitted to all the houses with air using a fan placed underneath to elevate the dwelling in the event of a surge, or filling the balloon with water to strengthen it during storms, making the house more stable. When conditions are safe, the balloon flattens. Solar panels are also installed on the upper part.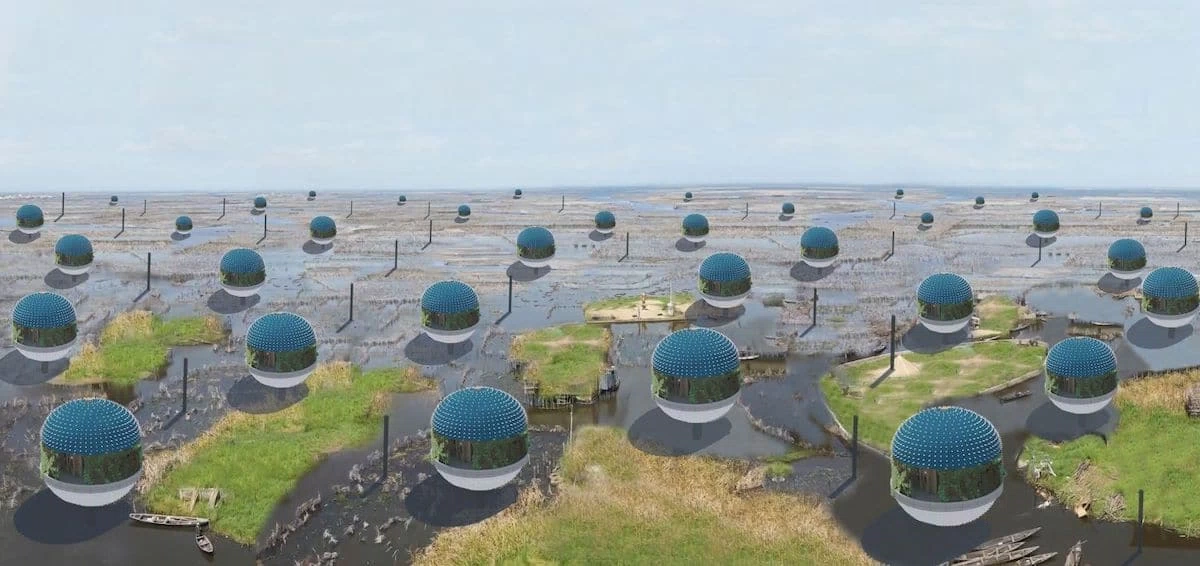 Atlas Concorde Natural Genius 002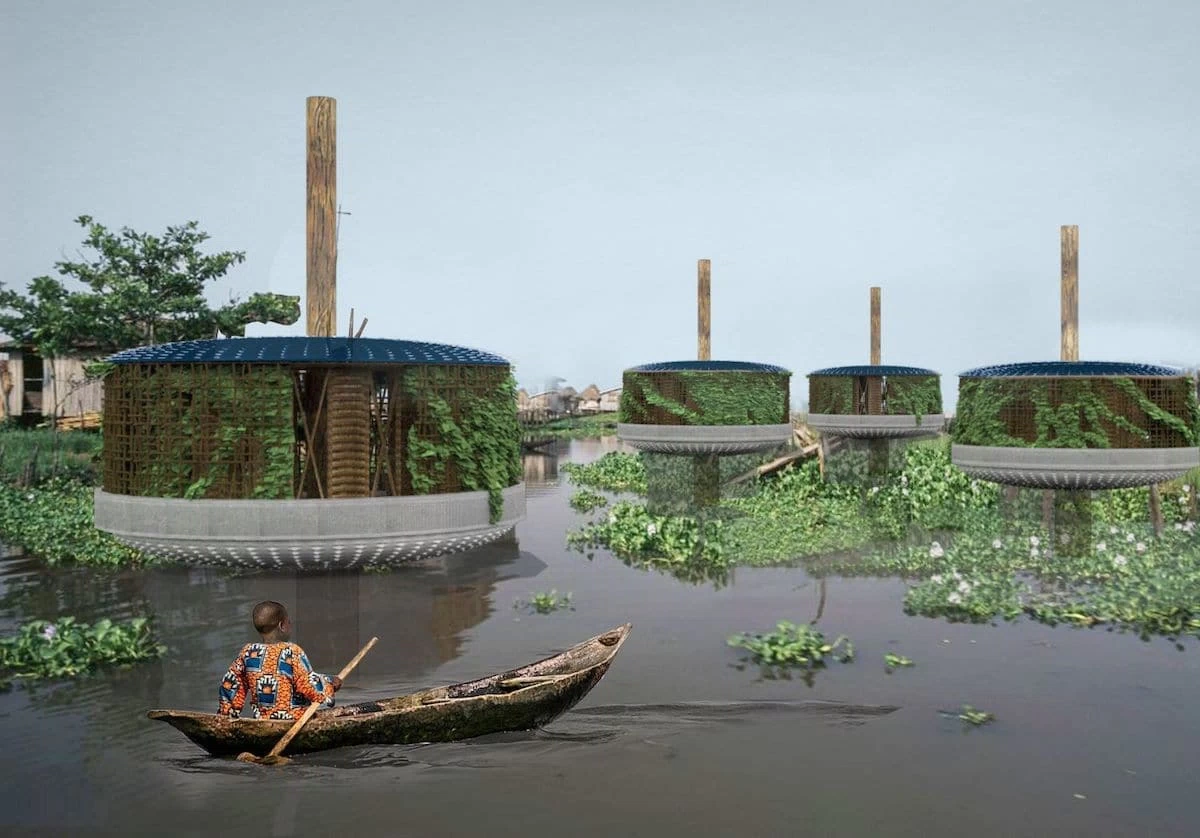 Atlas Concorde Natural Genius 003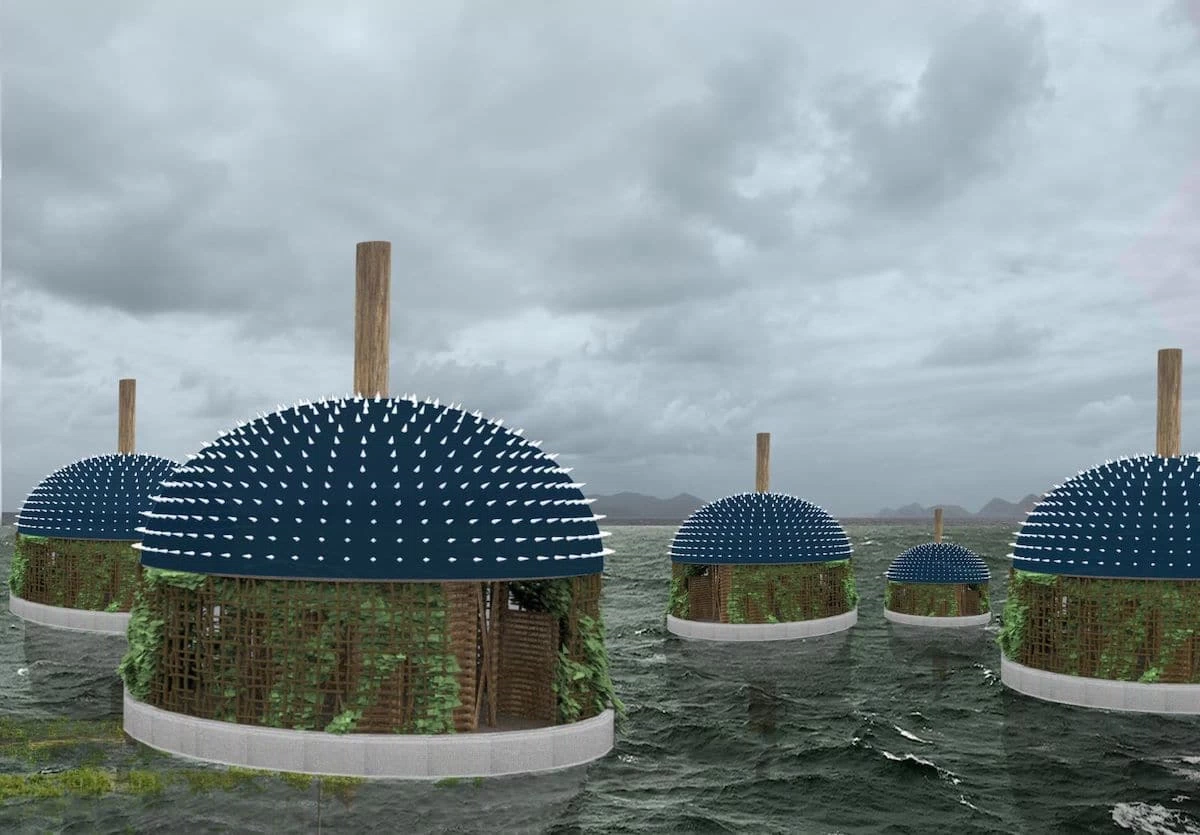 Atlas Concorde Natural Genius 004
The wax sculptures of Tomas Libertiny
Extraordinary in their inspiration and execution, the works of Slovak-born sculptor and painter Tomas Libertiny not only take their cues from nature, but represent an expression of a truly symbiotic process in their production. In fact, his wax sculptures are produced by bees and therefore require a long gestation period, as much as two years. The process thus constitutes an integral part of the work: the hives built by bees in the 3D structures created by the artist give form and substance to the work.
For example, the famous bust of Queen Nefertiti from 1345 BC in the Neues Museum in Berlin was recreated with the help of 60,000 bees and remained on display for visitors in a case at the Kunsthal Museum in Rotterdam while the bees were going about their business until the sculpture was completed.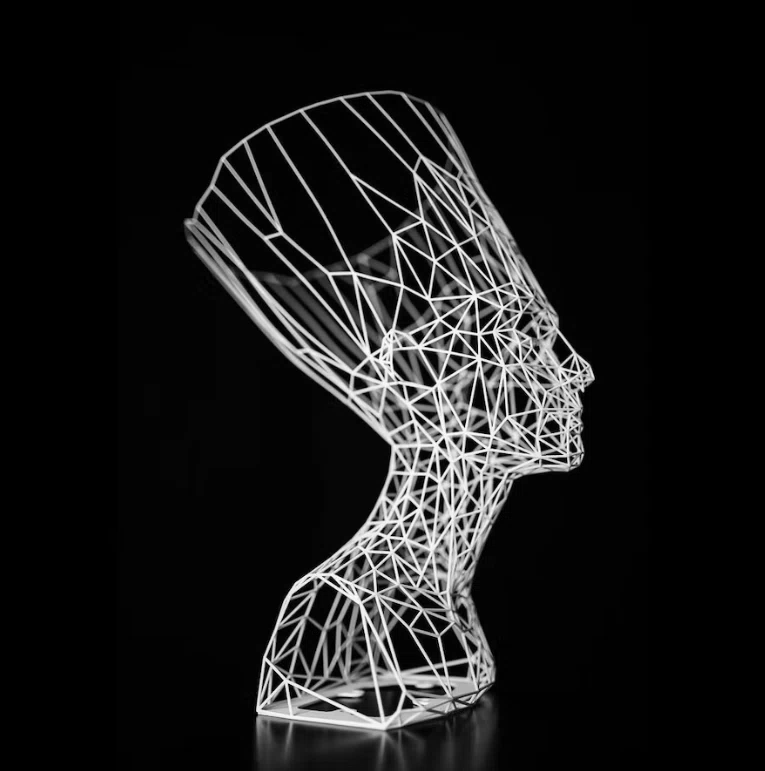 Atlas Concorde Natural Genius 005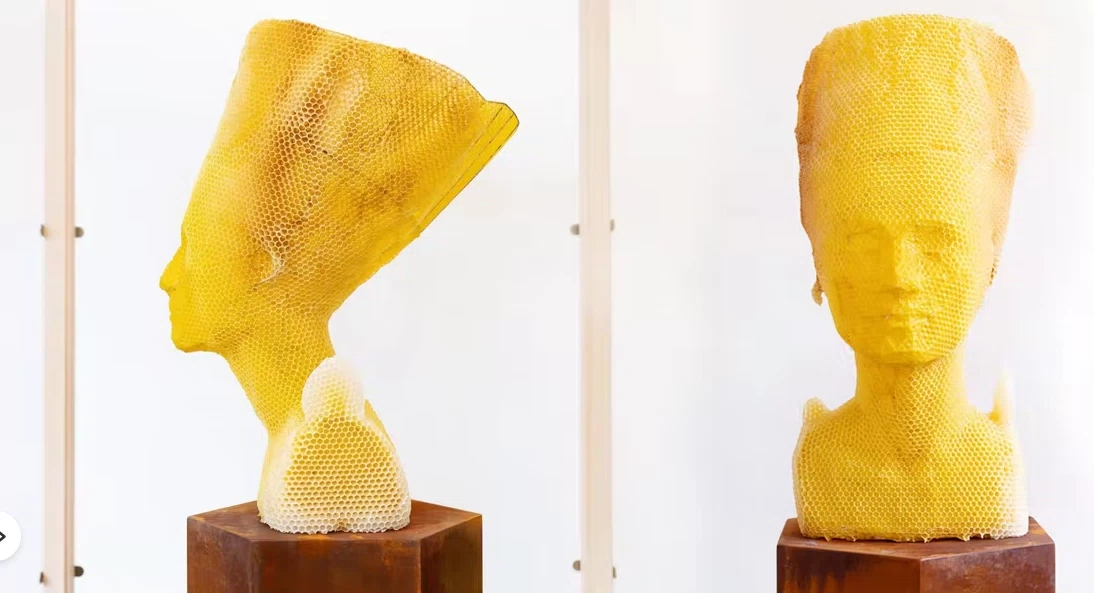 Atlas Concorde Natural Genius 006
Atlas Concorde Natural Genius 007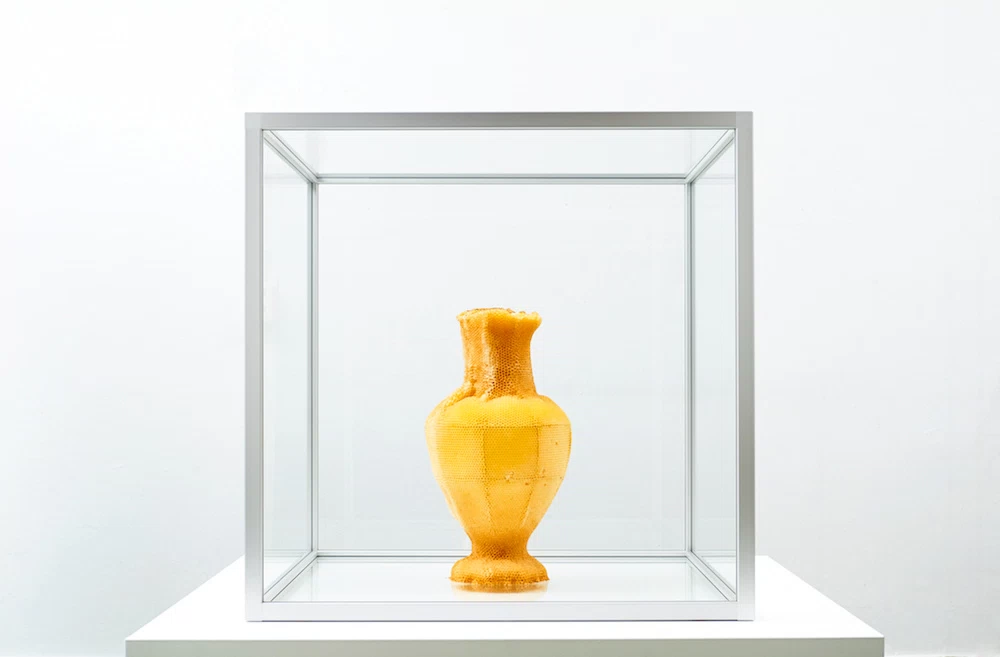 Atlas Concorde Natural Genius 008
For a company or retailer to design by making use of Natural Genius means focusing on:
- Symbiotic industriousness: to discover generative interconnections with nature
- Respectful inspiration: to design starting from nature for sustainable economies
- Visionary ingenuity: to unleash your imagination by creatively reworking natural elements
- Scientific reworking: for an adaptation of natural dynamics to new science-based applications