Outdoors - 5 trends for 2023
Outdoor spaces have taken a leading role in contemporary architecture, meeting the needs for relaxation and functionality required by both public open spaces and more private areas. Architects and interior designers, as well as end customers, are increasingly seeking to decorate outdoor spaces in original and personal ways without sacrificing technical performance in order to recreate true oases of wellbeing, a strong point that enriches their projects. Here are the trends for 2023.
1. THE MARBLE EFFECT EMBELLISHES THE OUTDOORS
The modern interpretation of marble has been an up-and-coming trend for years that is not limited to interior design and furnishings. Indeed, the timeless elegance of marble is increasingly embracing outdoor spaces as well, as evidenced by
Marvel X
, which with its new Hammered surface offers solutions adaptable to a wide variety of outdoor uses. With Marvel X, which continues the success story of
Marvel World
, it's possible to add character to exteriors by giving them the prestigious look of marble and complete projects with technical characteristics that are ideal for any setting.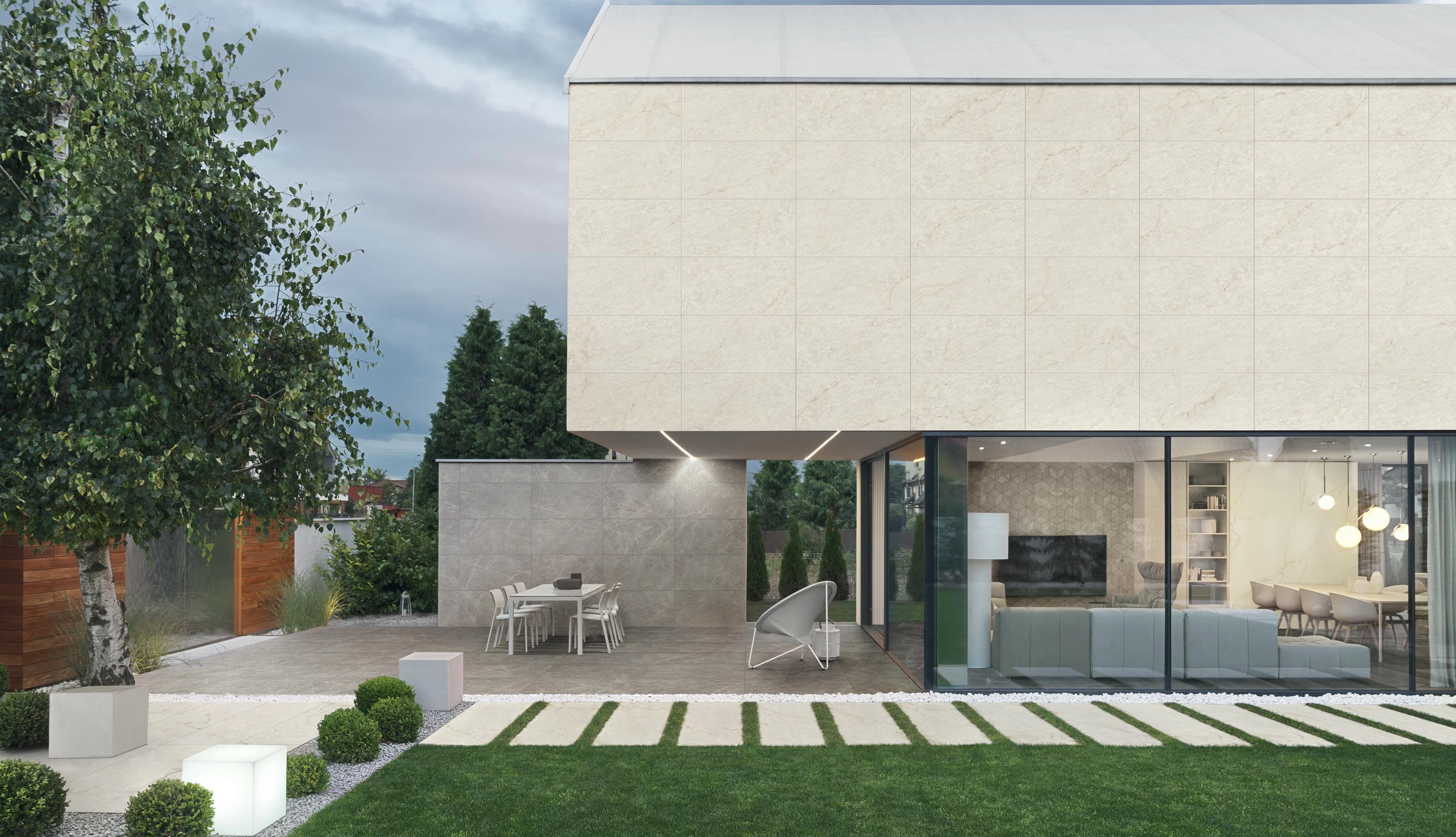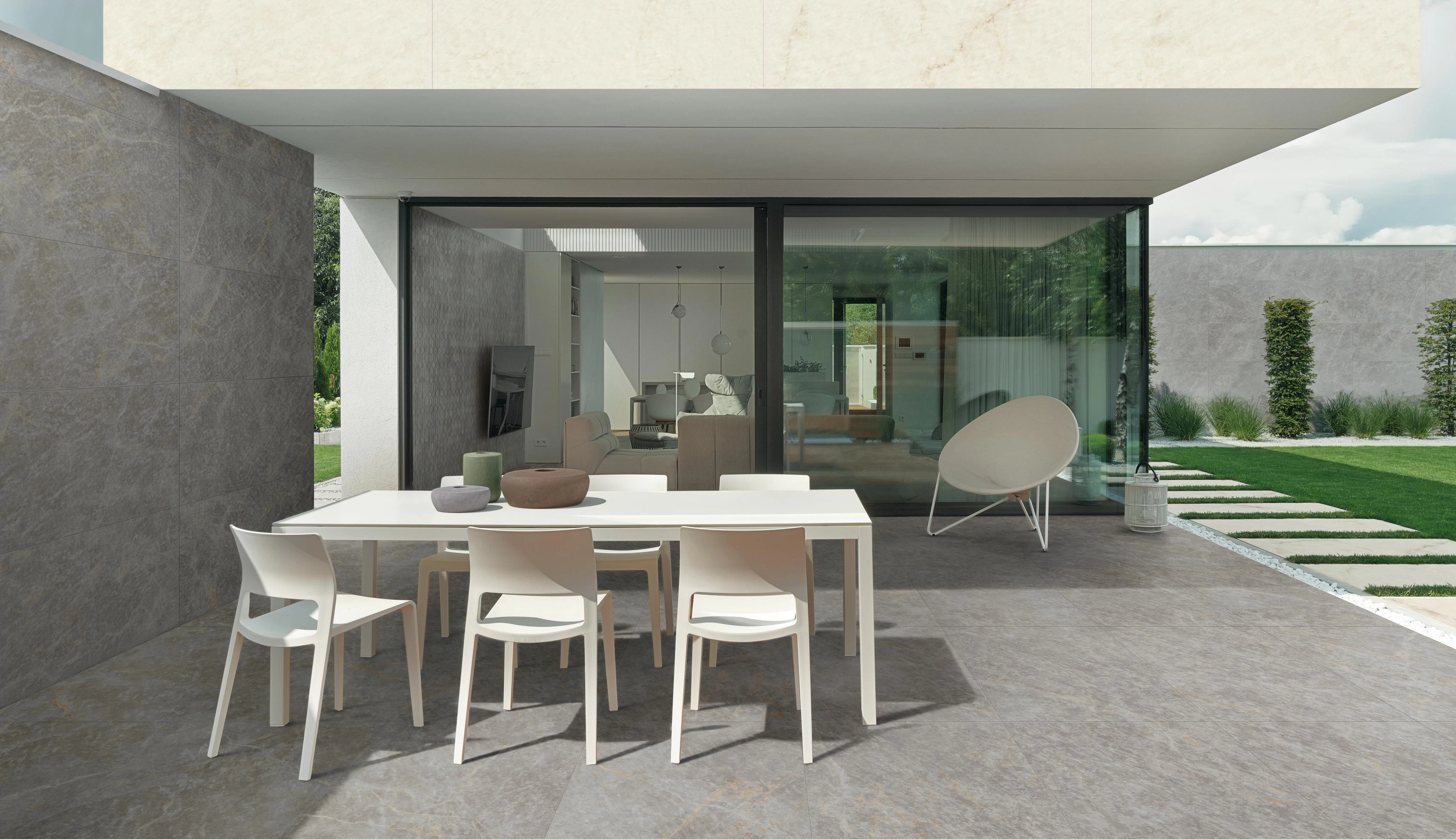 2. A TIMELESS ICON, THE TRAVERTINE EFFECT
For millennia travertine has been one of the most commonly found materials in architecture, including outdoors. Its uses range from outdoor paving to vertical cladding and small details that make a difference, such as pool edges and stairways. Created through a fruitful collaboration with the HBA design studio, the Marvel Travertine collection brings a timeless look to all outdoor spaces thanks to the thicknesses and finishes available in the range.
3. THE LOOK OF MADE IN ITALY: CEPPO DI GRÉ
The A&D community, as well as end customers, continues to pay attention to the Ceppo di Gré effect and its contemporary yet natural flavor that hints at a metropolitan style capable of being replicated in outdoor settings. The colors of the Boost Mix collection, which reinterprets the Ceppo di Gré stone, are a perfect match for the shades traditionally chosen for outdoor spaces such as natural wood furnishings and garden greenery. The graphic details are enhanced by the large 120x120 format, making outdoor spaces unique in any setting.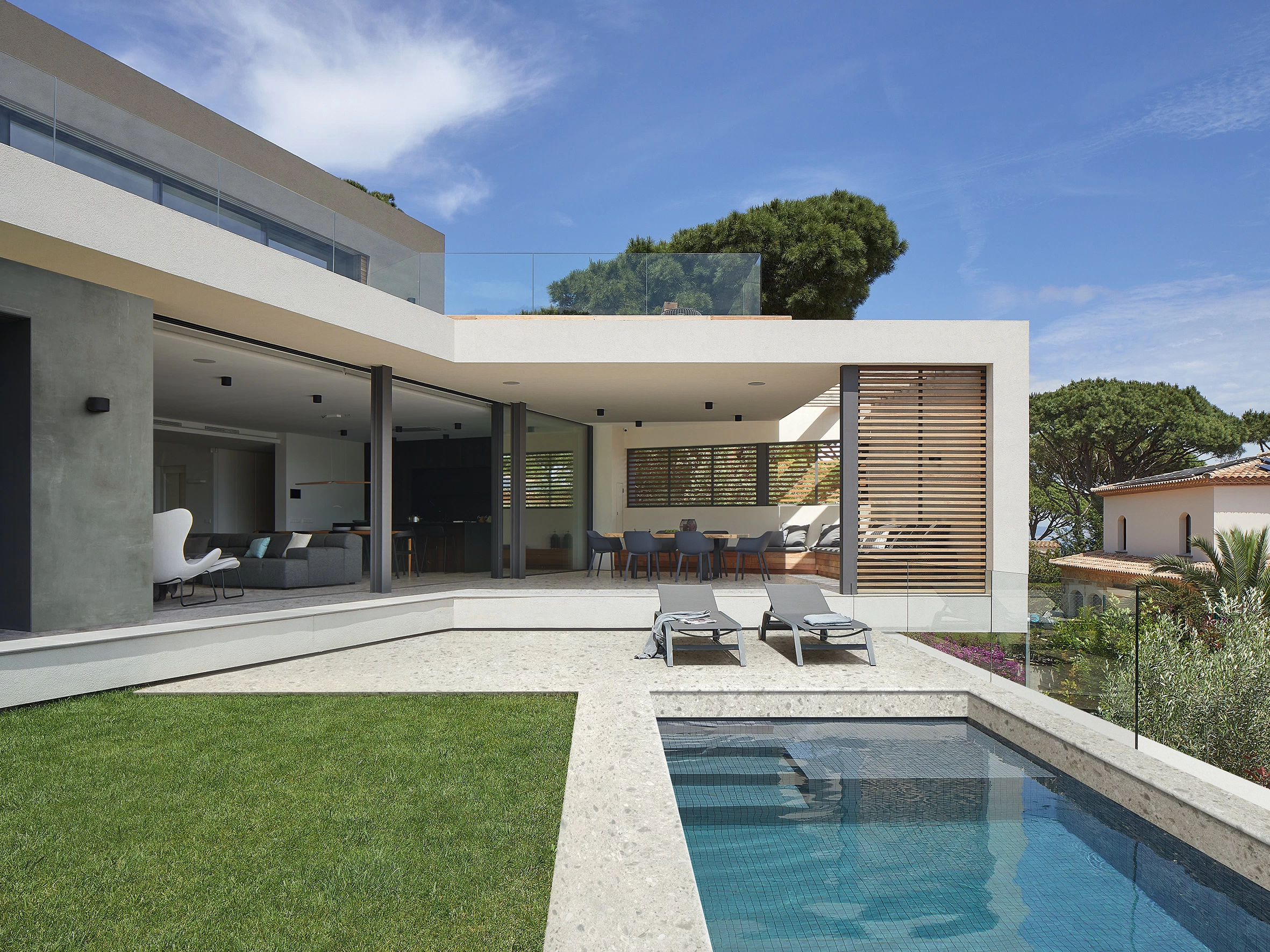 The natural look of wood remains in the spotlight. As one of the materials most susceptible to alteration due to outdoor conditions (precipitation, sunlight, frost and consequent sprinkling of salt, etc.), wood-effect porcelain tiles remain an important solution for outdoor flooring and decking with a look that is as similar as possible to the rarest and most valuable woods. Produced in an array of colors, they blend harmoniously with the surrounding elements (corten-look details, contemporary or traditional furnishings) without losing their identity and ability to decorate at the highest level. Atlas Concorde's Entice, Exence and Etic Pro collections are perfectly in sync with this current market trend.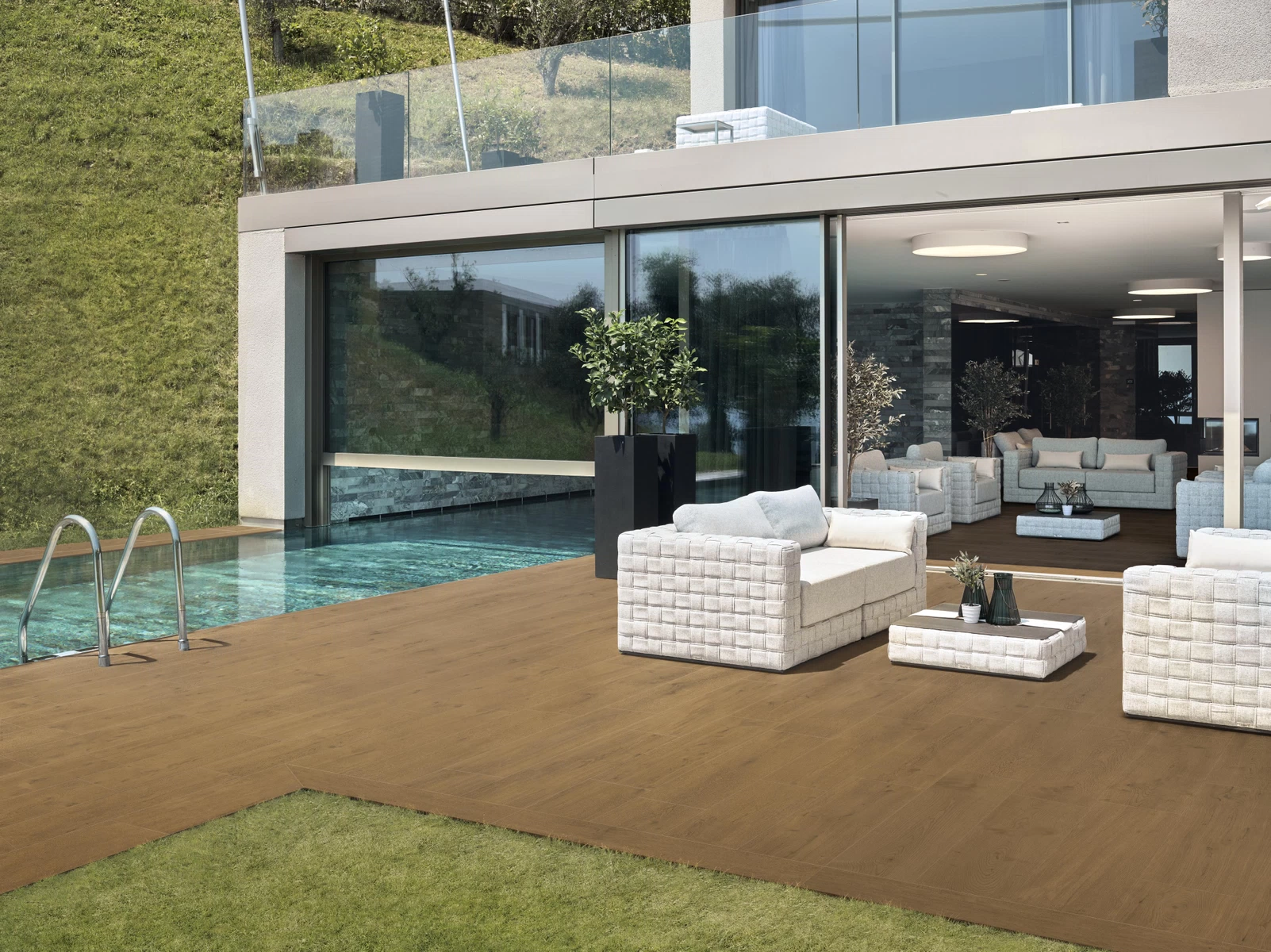 AtlasConcorde Entice 005a 00 BrownedOak-Natural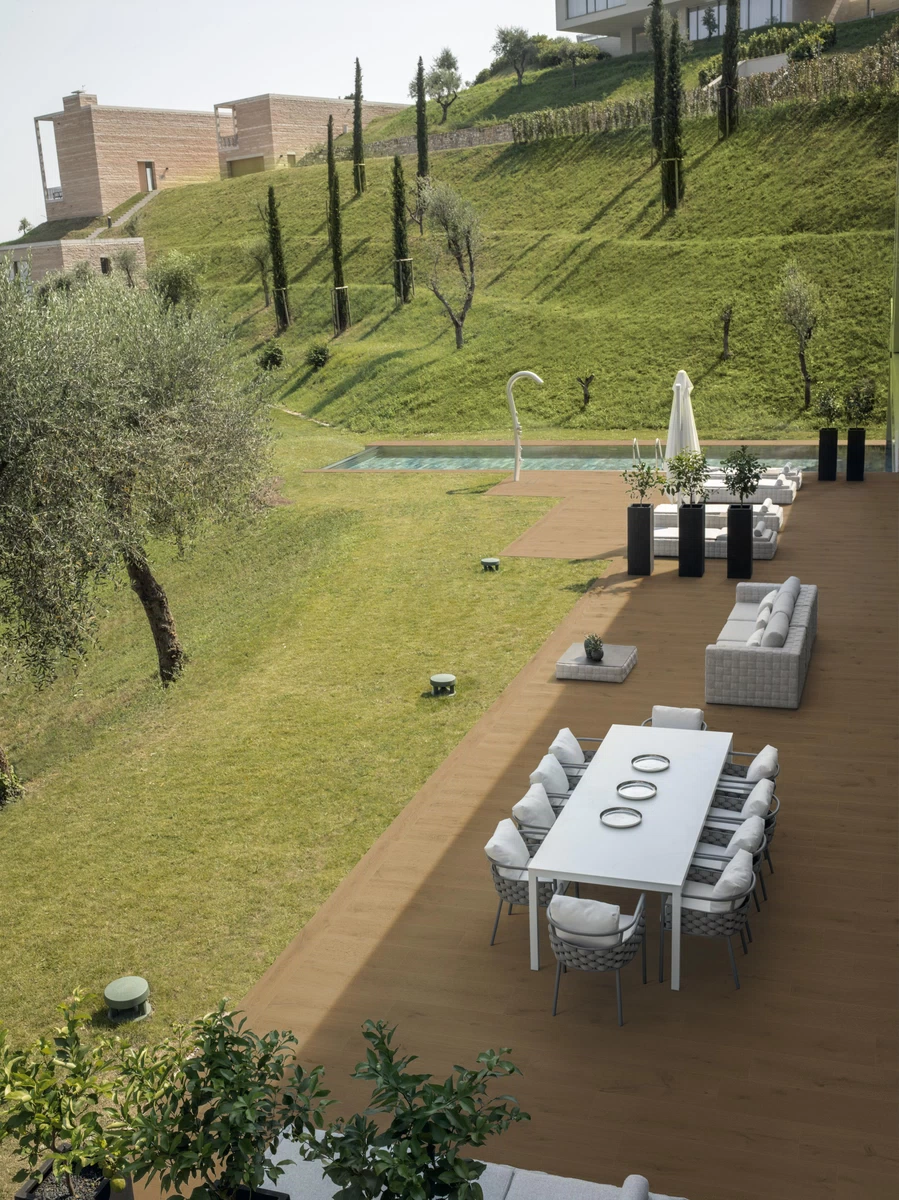 AtlasConcorde Entice 005a 01 BrownedOak-Natural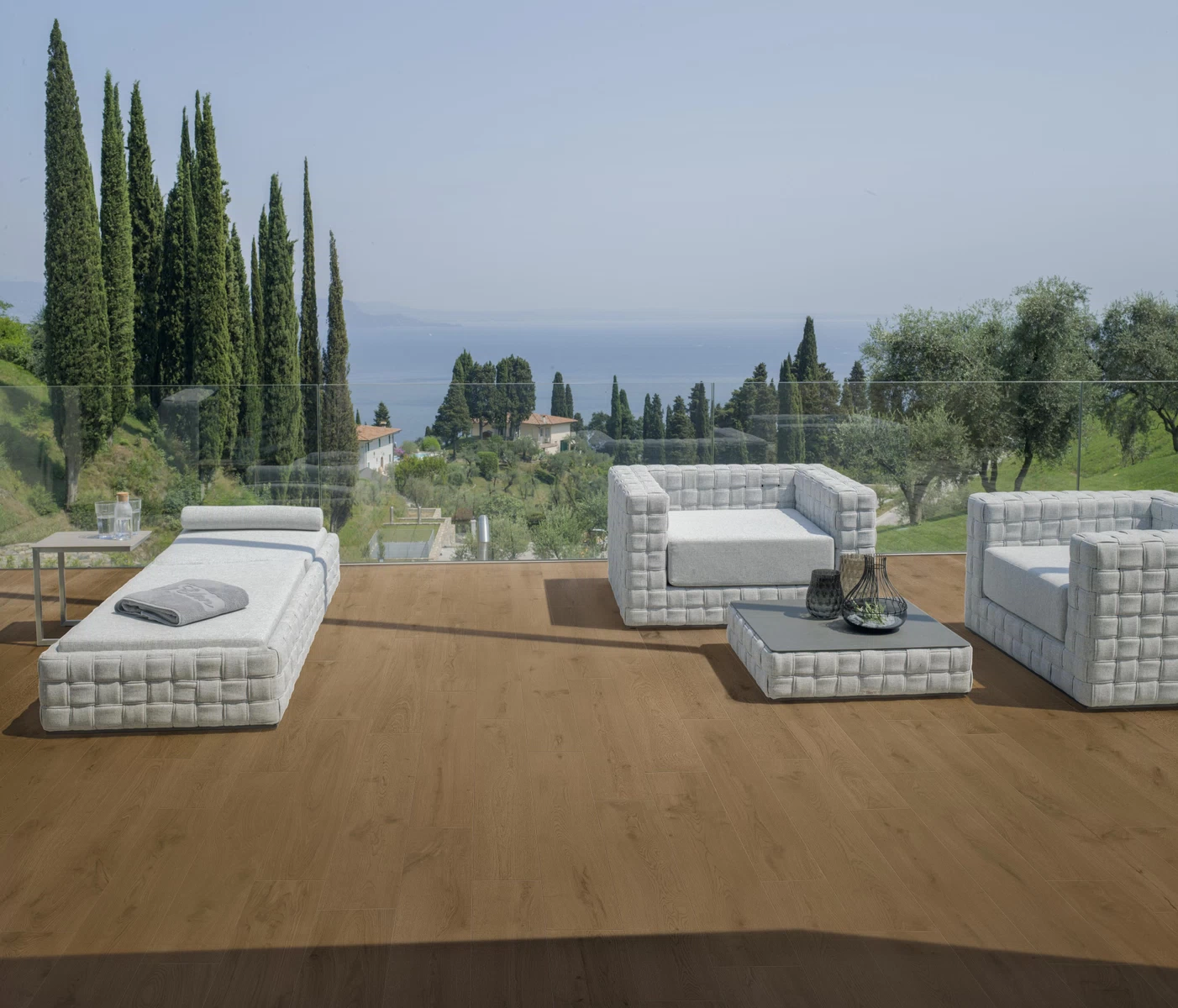 AtlasConcorde Entice 005a 06 BrownedOak-Natural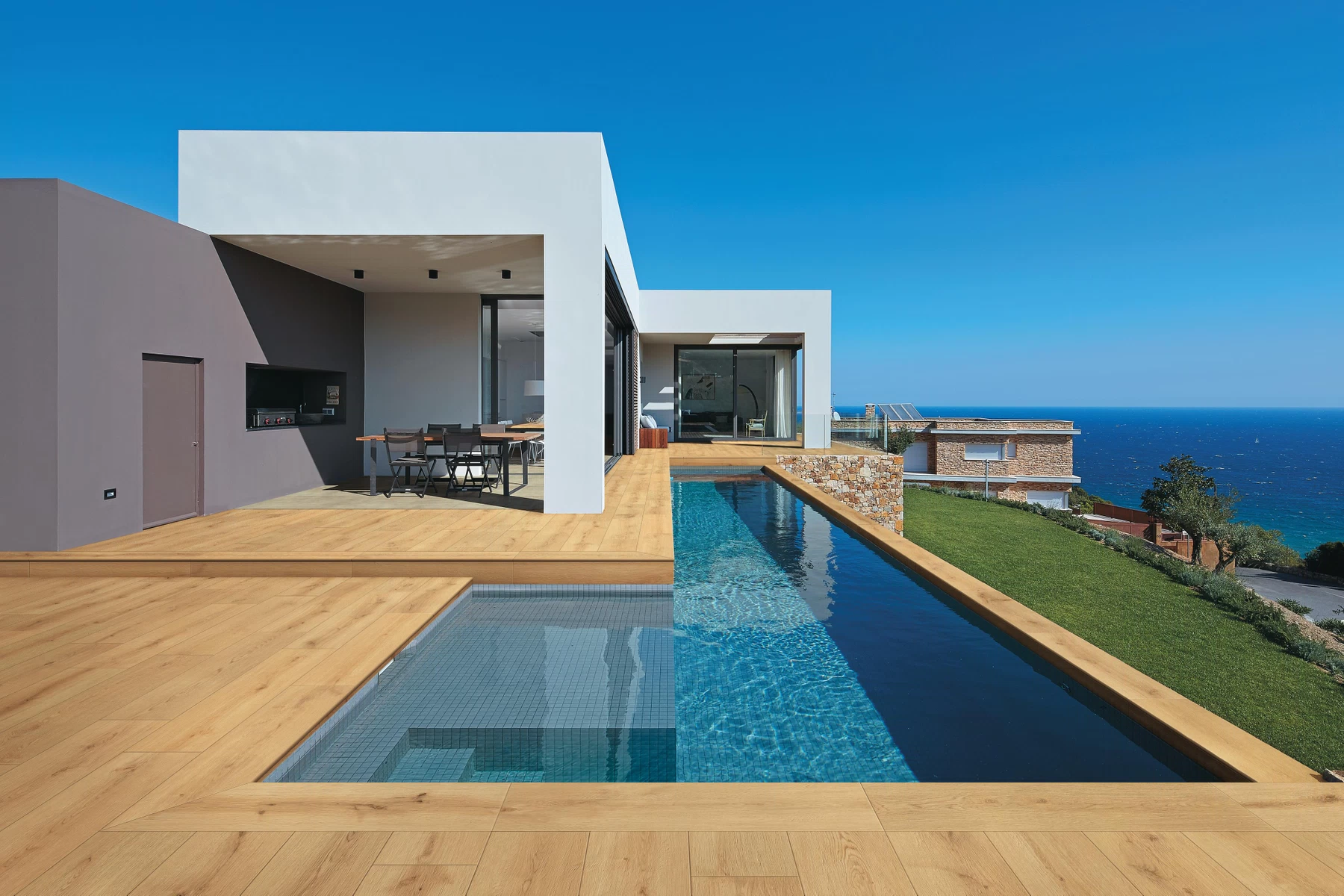 AtlasConcorde Exence 004 00 Almond
AtlasConcorde Exence 004 02 Almond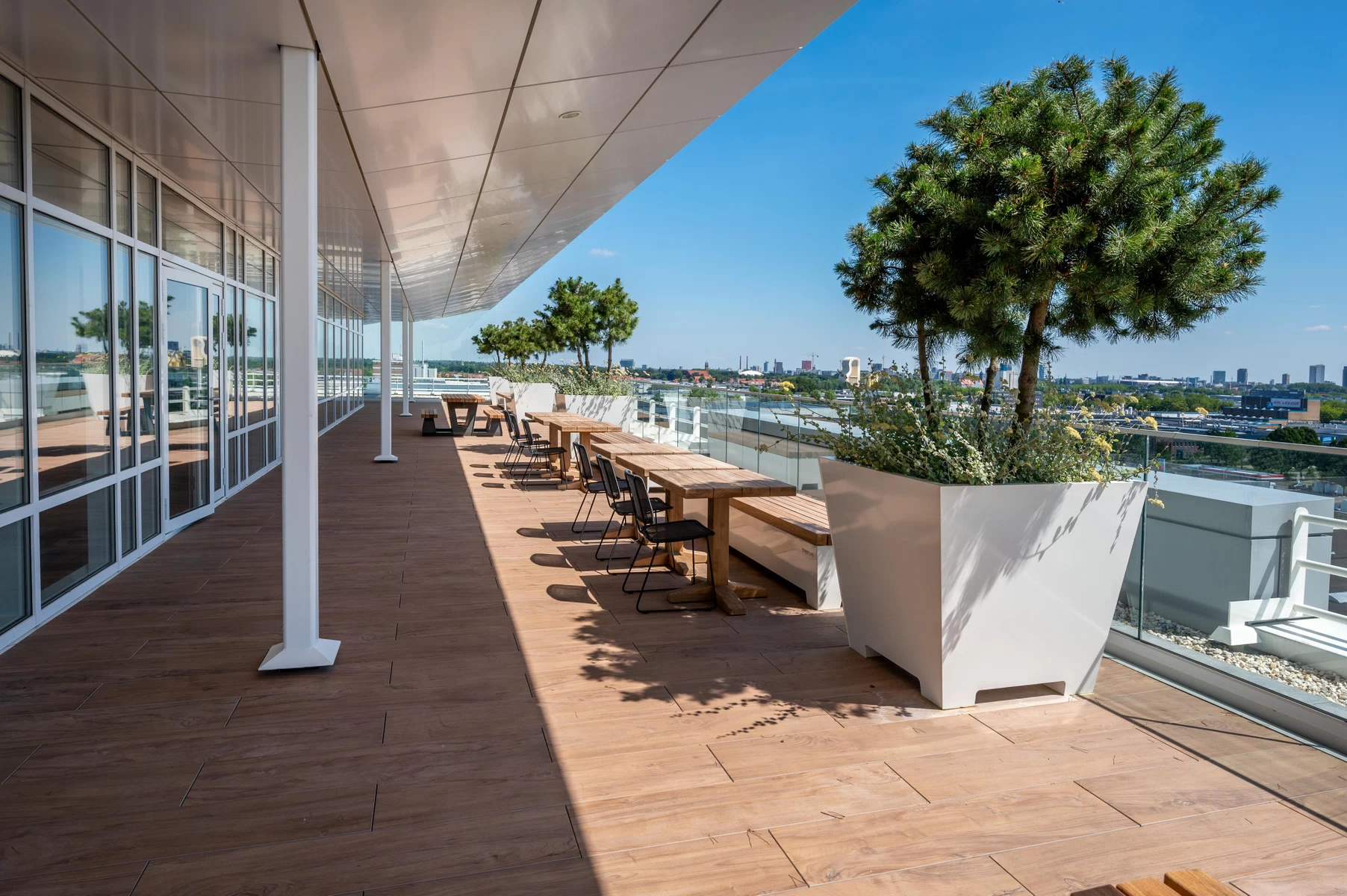 Atlas Concorde VDL HeadquarterHoland 002
5. STYLISTIC FREEDOM AND SYNERGISTIC LOOKS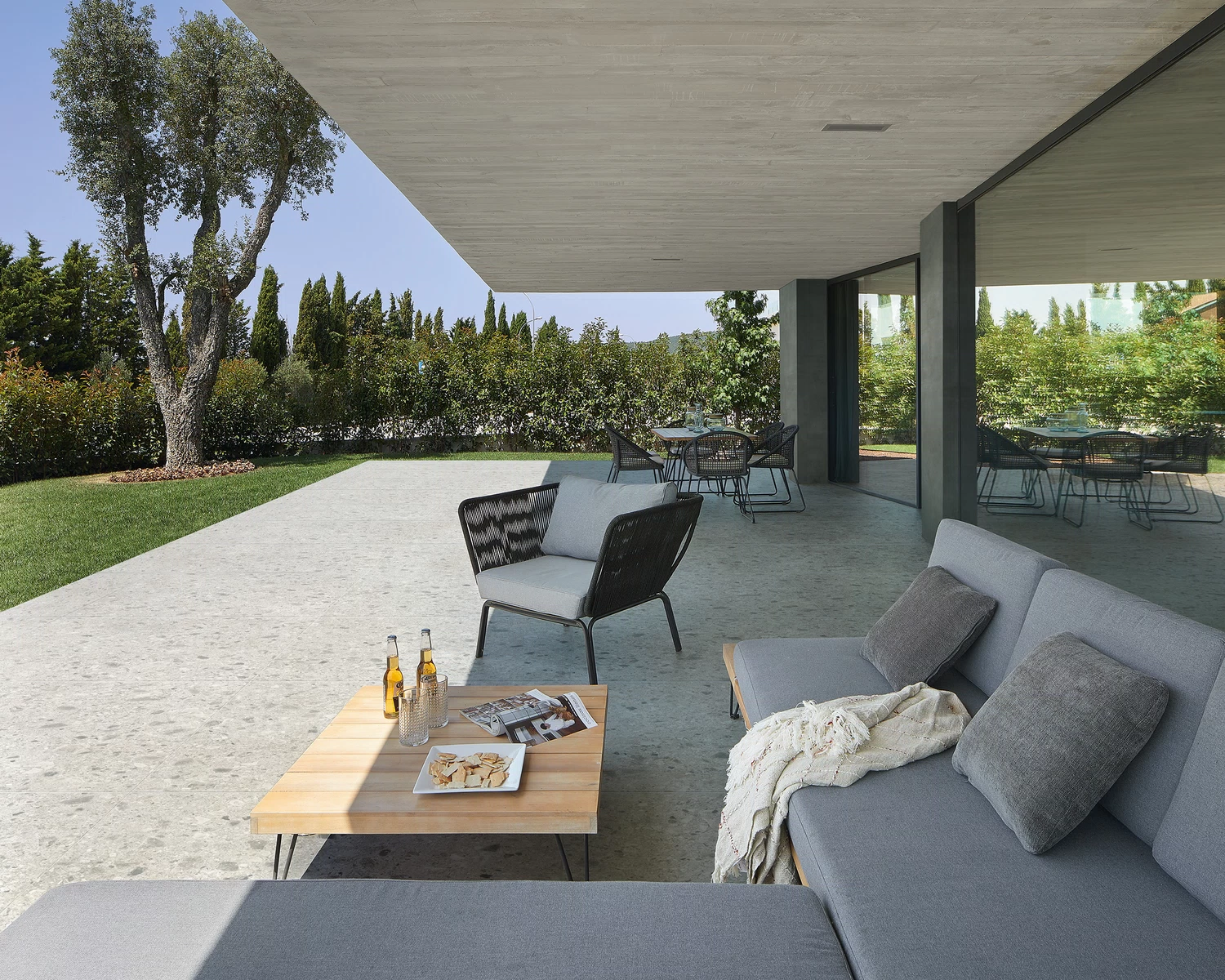 AtlasConcorde BoostMix 006 01 Pearl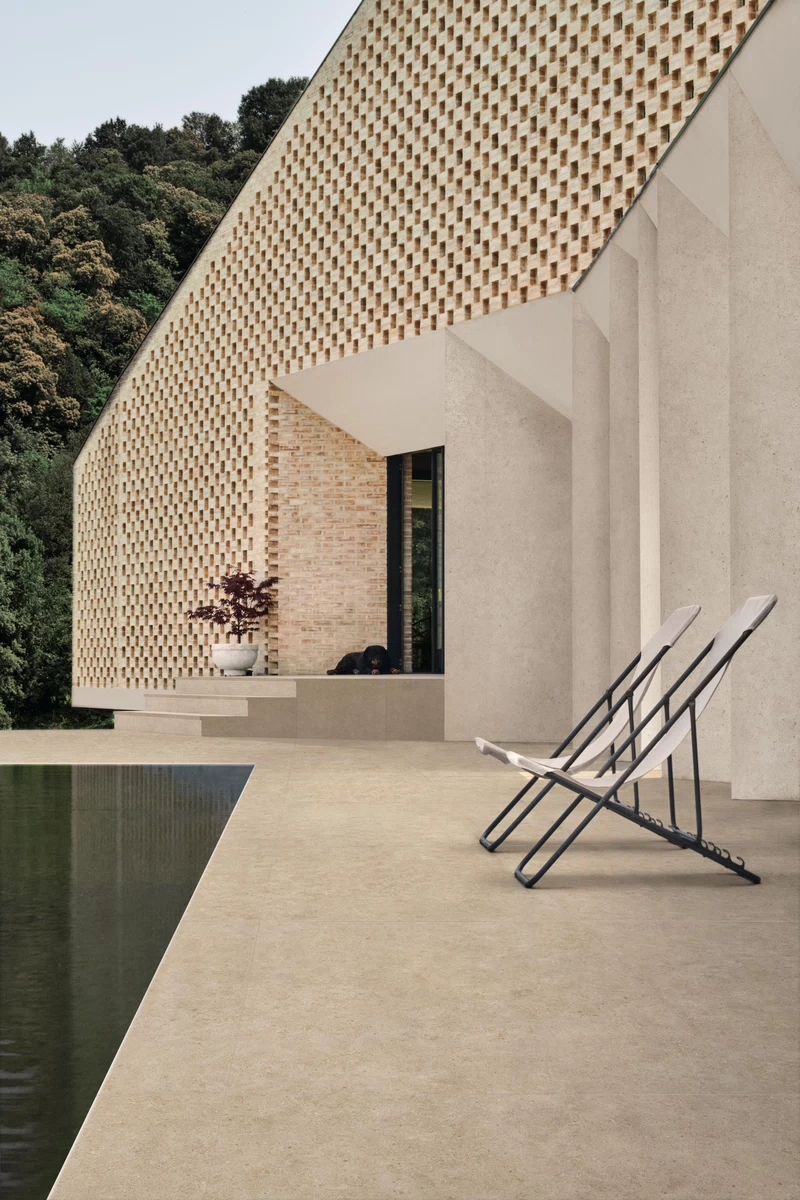 AtlasConcorde BoostStone 008 03 Cream-Ivory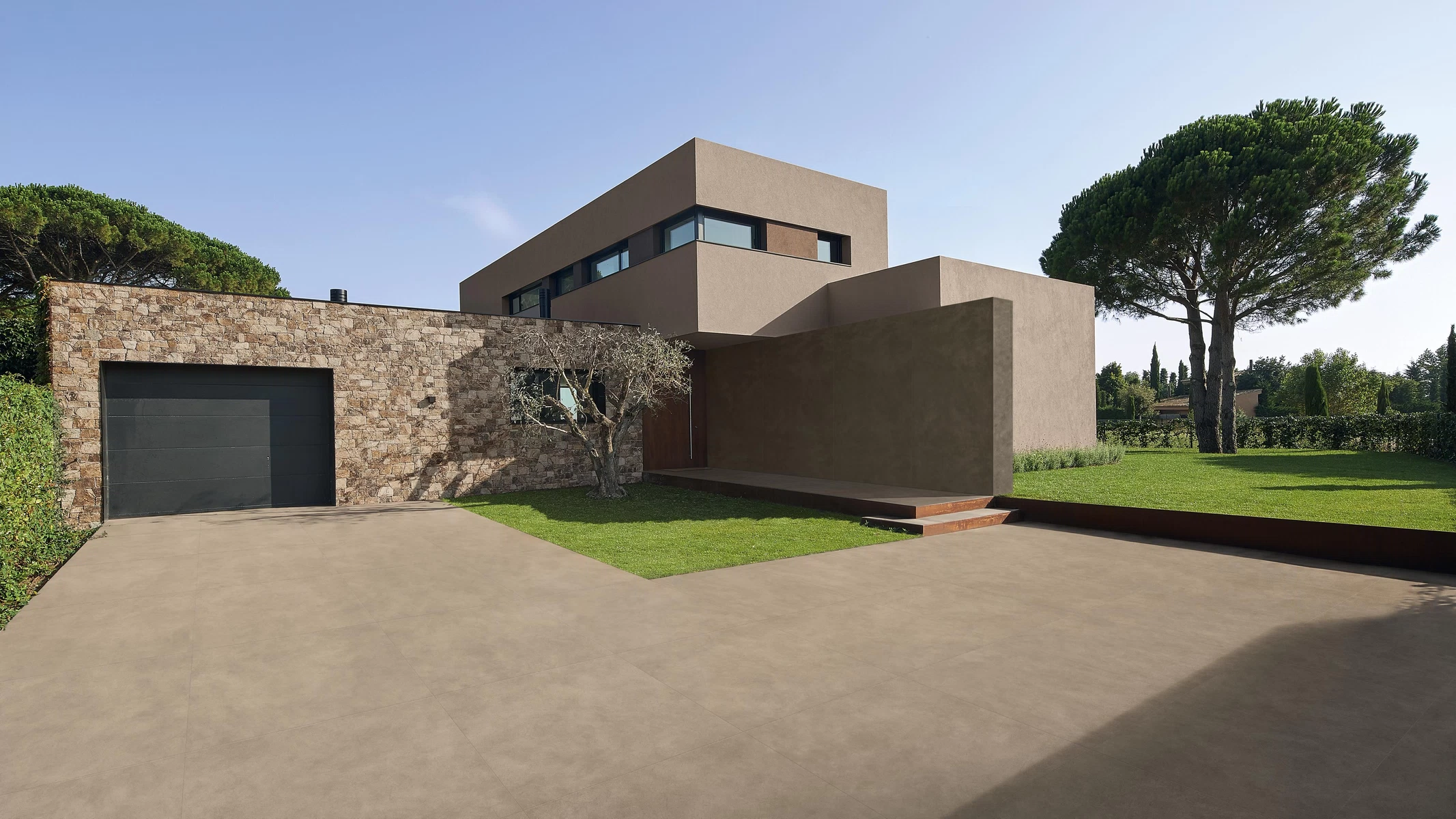 AtlasConcorde BoostNatural 009 03 Ecru-Umber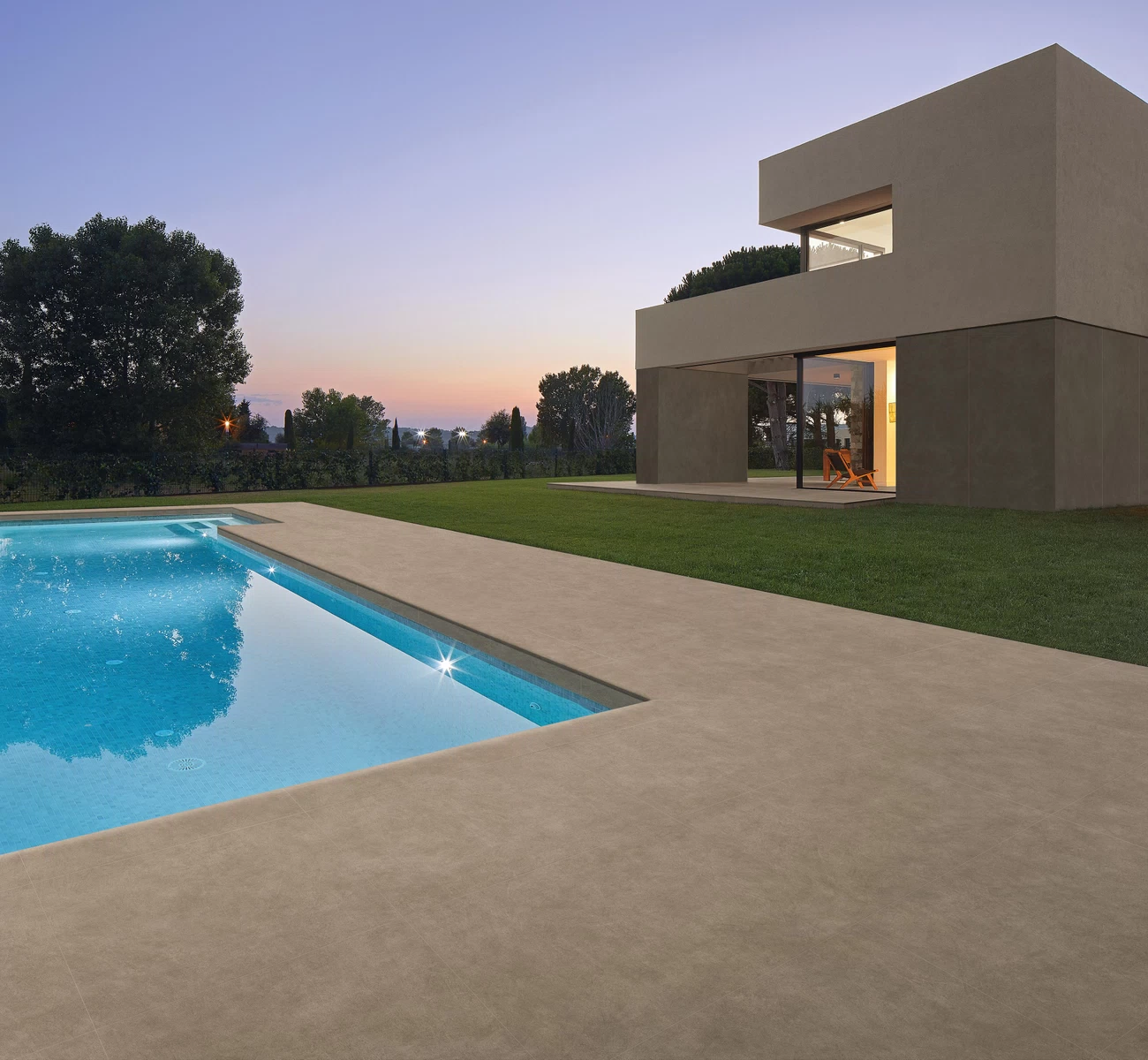 AtlasConcorde BoostNatural 009 01 Ecru-Umber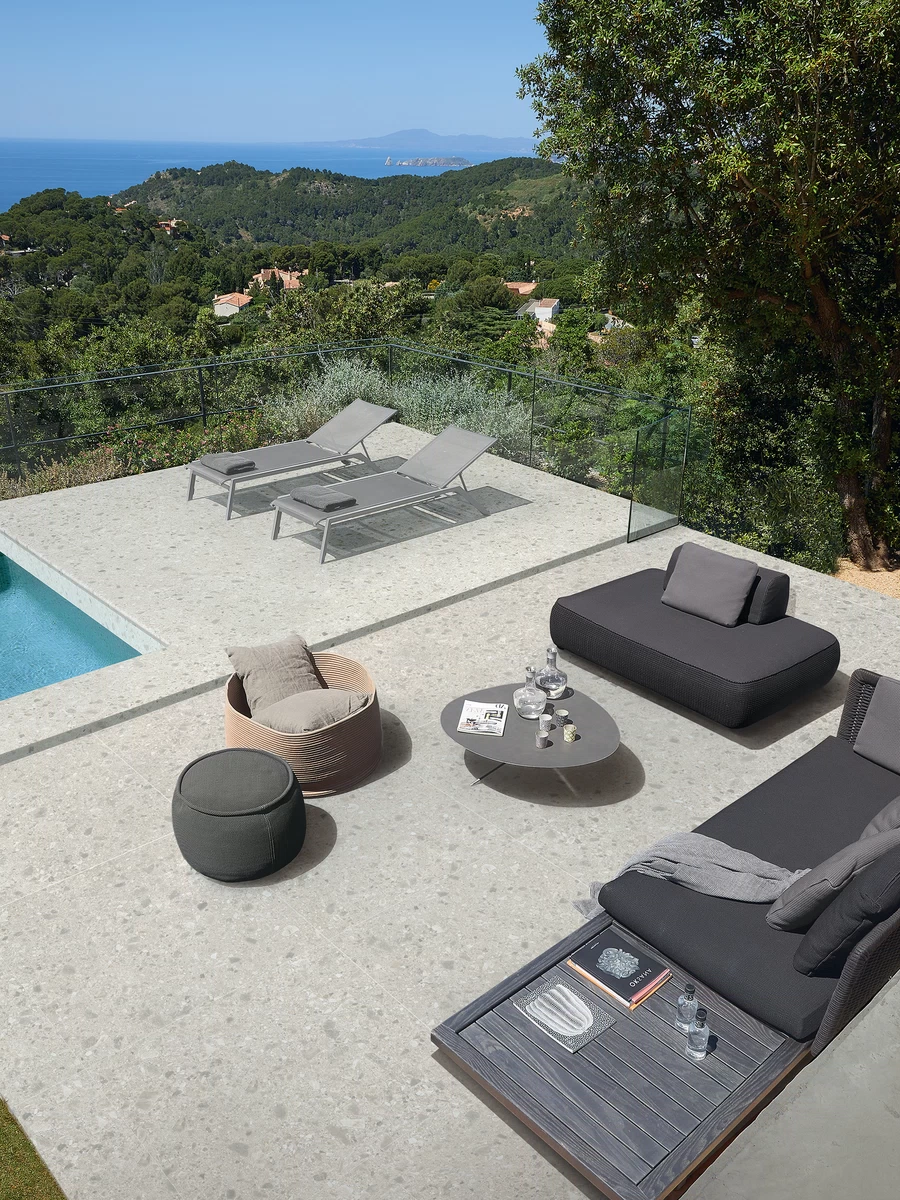 AtlasConcorde BoostMix 006 04 Pearl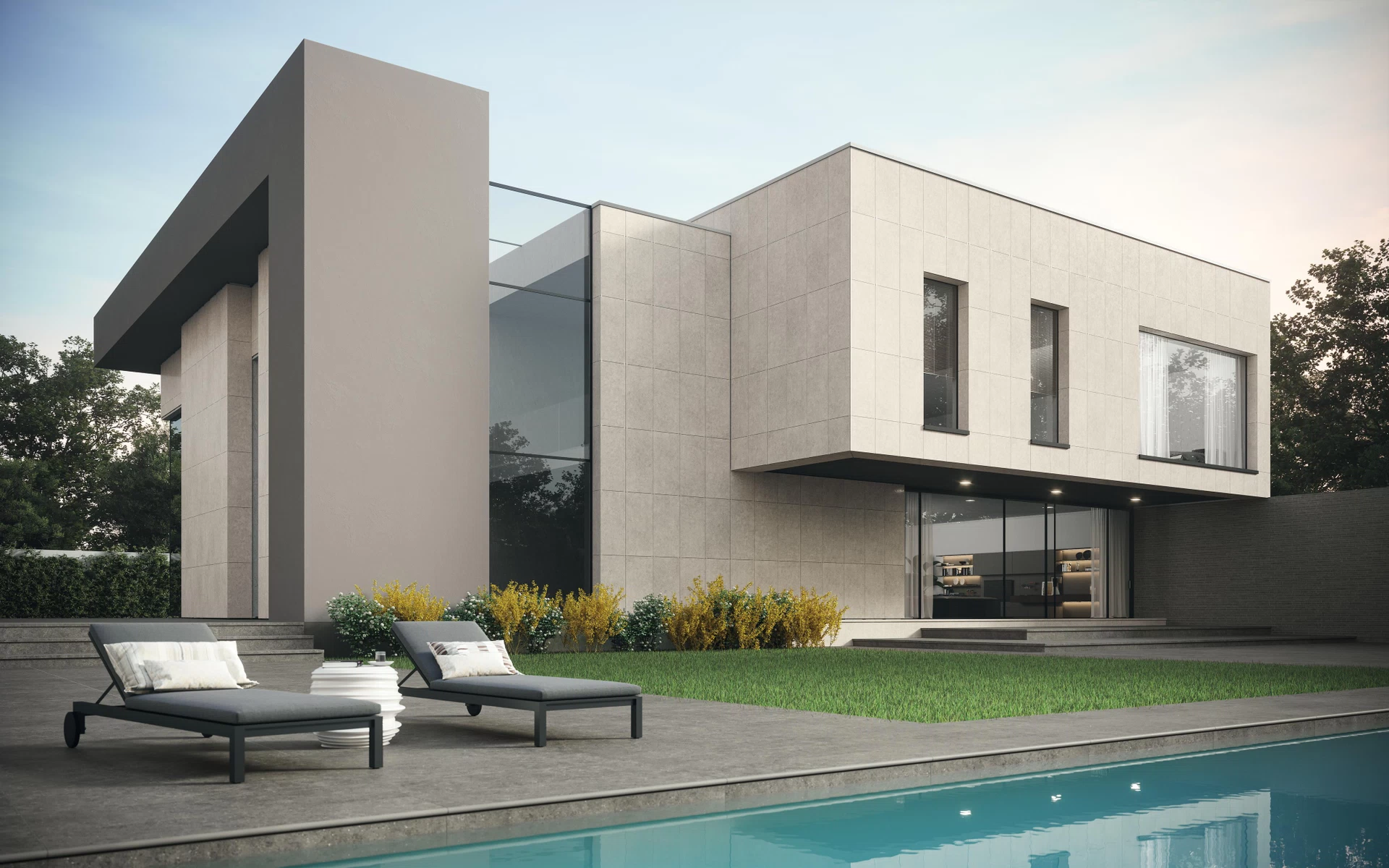 AtlasConcorde BoostStone 009 00 White