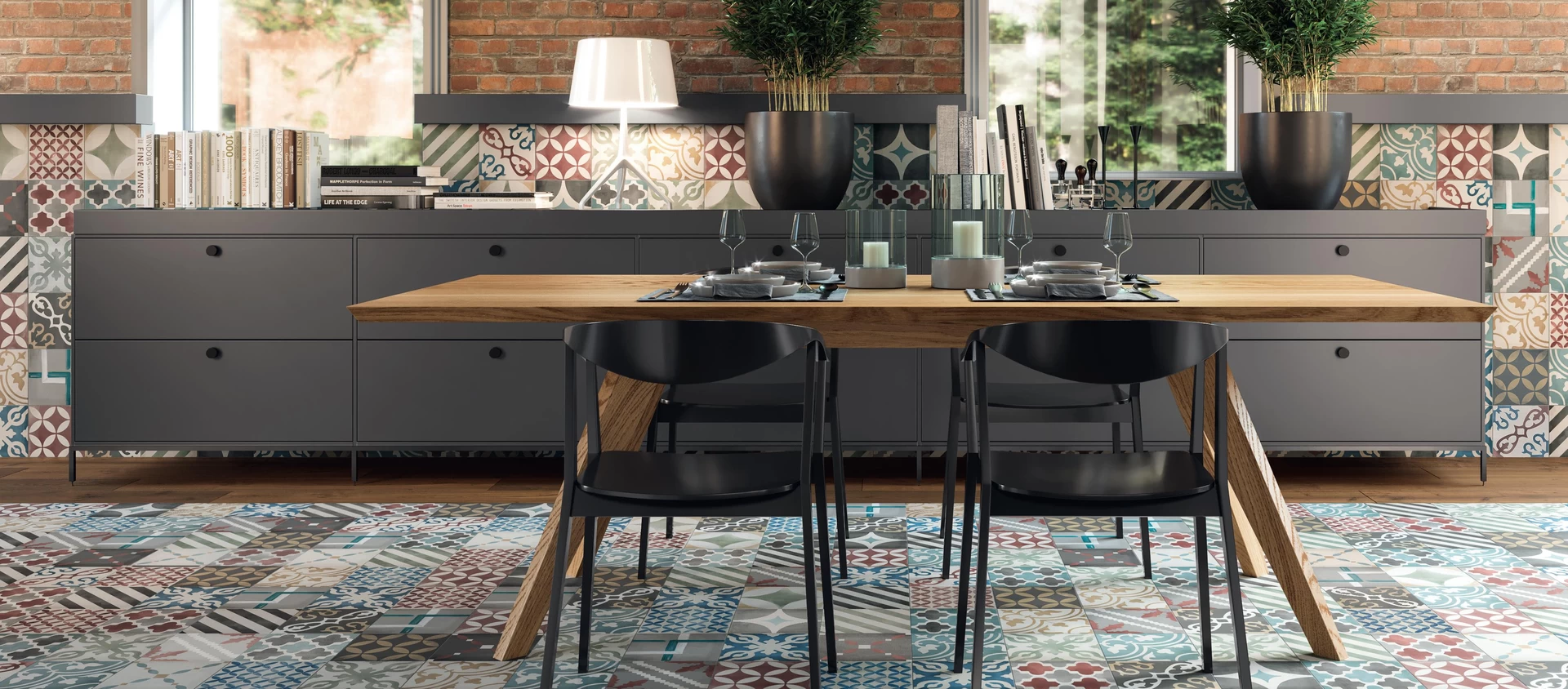 Collection
Venti Boost: the rebirth of encaustic tiles
Atlas Concorde's Venti Boost celebrates encaustic tiles and interprets them by blending an echo of simple Nordic elegance, an all-Mediterranean color palette in shades of blue, and the post-industrial earthy tones of concrete with a Central European rough, hand-made beauty.
With their long, precious history, encaustic tiles become an expressive tool of contemporary interior design.
The Venti Boost 20x20 cm encaustic tiles were designed to enrich and complete the Boost and Boost Pro collections by presenting three different design approaches able to accommodate trends in contemporary interior design. Classic interprets a retro mood with geometries, colors, and symmetries featuring graphics and patterns of the past. Blue blends lightness and solidity in an elegant contrast, bearing classic patterns in a blue tint. Concrete is purely contemporary: neutral desaturated colors and earthy, geometric surfaces that alternate the full and empty spaces of the chiaroscuros with a precise, rigorous motif.