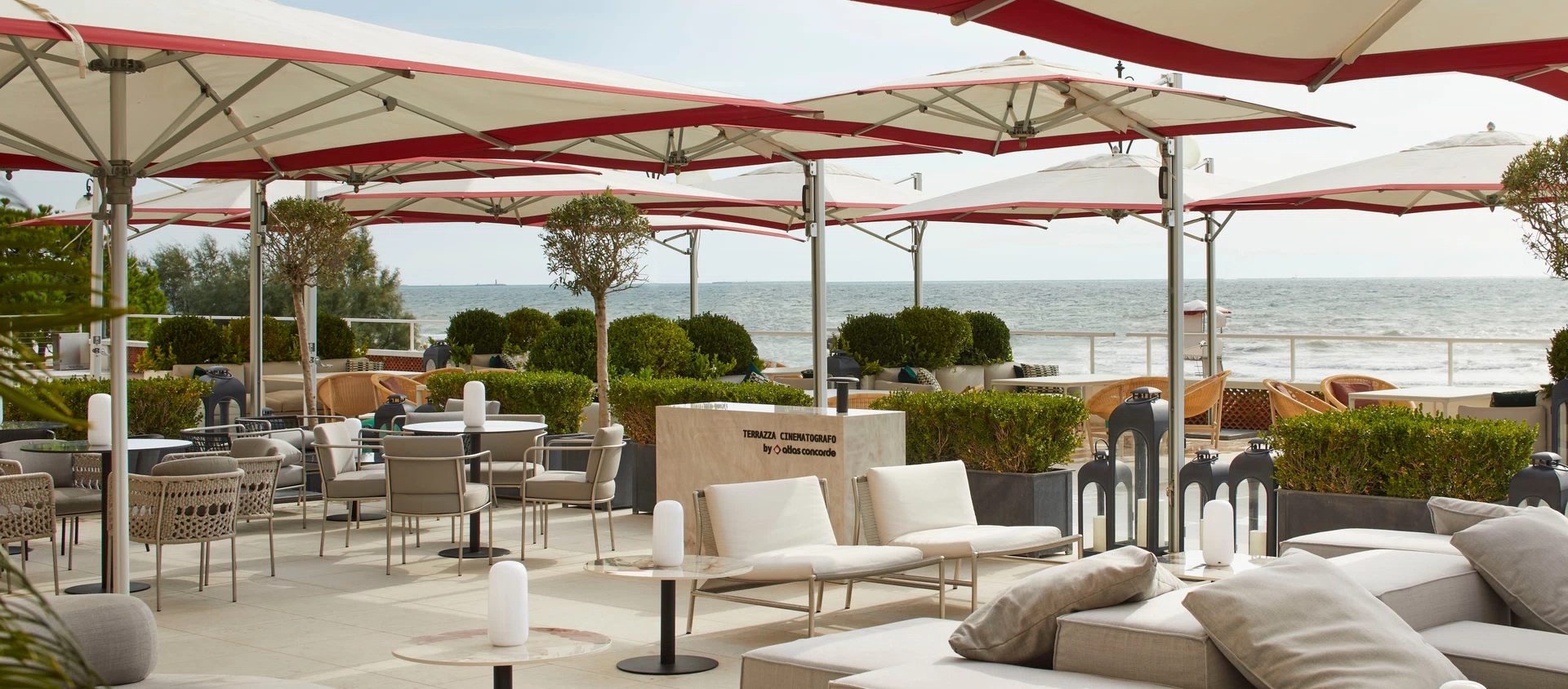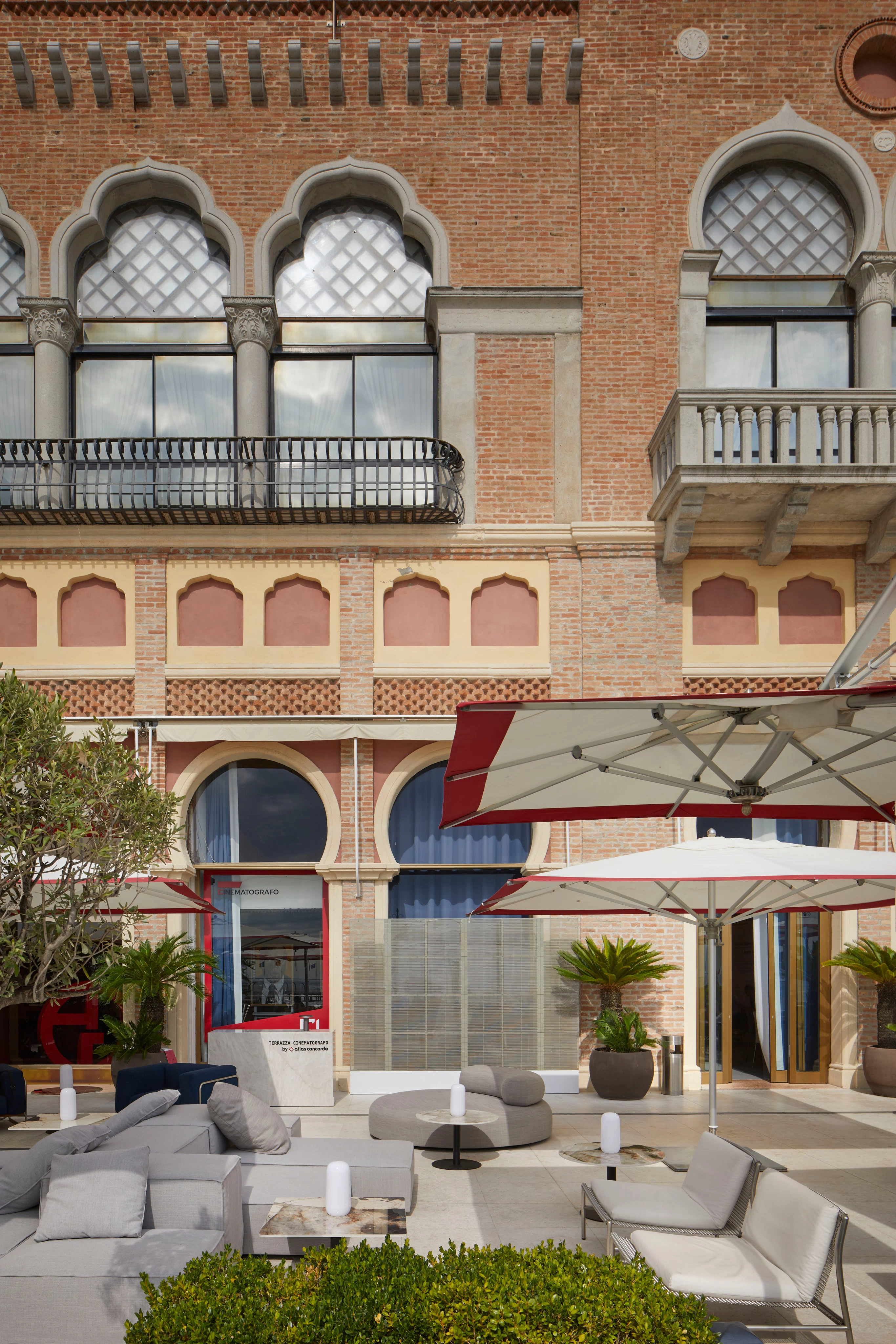 Events
80th Venice International Film Festival 2023
Atlas Concorde and its brand Atlas Plan, in cooperation with Ente Dello Spettacolo Foundation, are protagonists of the Venice international film festival
"TERRAZZA CINEMATOGRAFO BY ATLAS CONCORDE":
Against the backdrop of the enchanting lagoon, inside the legendary hotel excelsior, the curtain rose on the spazio cinematografo and the "Terrazza Cinematografo by Atlas Concorde", the project realised by atlas concorde with its brand atlas plan, together with the Ente dello Spettacolo foundation. Elegant and refined spaces, which welcomed exceptional guests and gave life to exclusive moments during the event that, from 30 august to 9 september, combined design excellence and the glam appeal of cinema.
DESIGN AND CINEMA: A DUO SIGNED BY ATLAS CONCORDE
The project of the new "Terrazza Cinematografo by Atlas Concorde", originating from the collaboration between Atlas Concorde and leading companies in the world of design, hosted the stars of the cinema, bringing an elegant and refined setting to the stage.
For the whole duration of the event, guests were welcomed in the comfort of the soft upholstery of Living Divani's iconic Extrasoft, designed by Piero Lissoni and won over by the contemporary appeal of Kartell's Masters chairs, together with the range of exclusive Riflessi seatings. A magical, almost suspended atmosphere, resulting from the combination of Takku, the Artemide table lamp designed by Foster + Partners, with the tables, coffee tables and counters made with Atlas Plan's large marble-effect porcelain stoneware slabs characterised the most exclusive moments of the Festival, contributing to their enhancement. Among these memorable moments was the Atlas Concorde event, an exclusive evening dedicated to Atlas Concorde and its partners, which took place on Monday 4 September.
The Spazio Istituzionale Cinematografo, set up for the second year in the Sala Tropicana, also hosted a rich programme of activities to promote film culture.
The three counters, made with large slabs of Atlas Plan's Crystal White, white marble effect stoneware, the design of the timeless Kartell chairs and the bold stroke of the Riflessi lounges provided the setting for exclusive events such as the Bresson Award.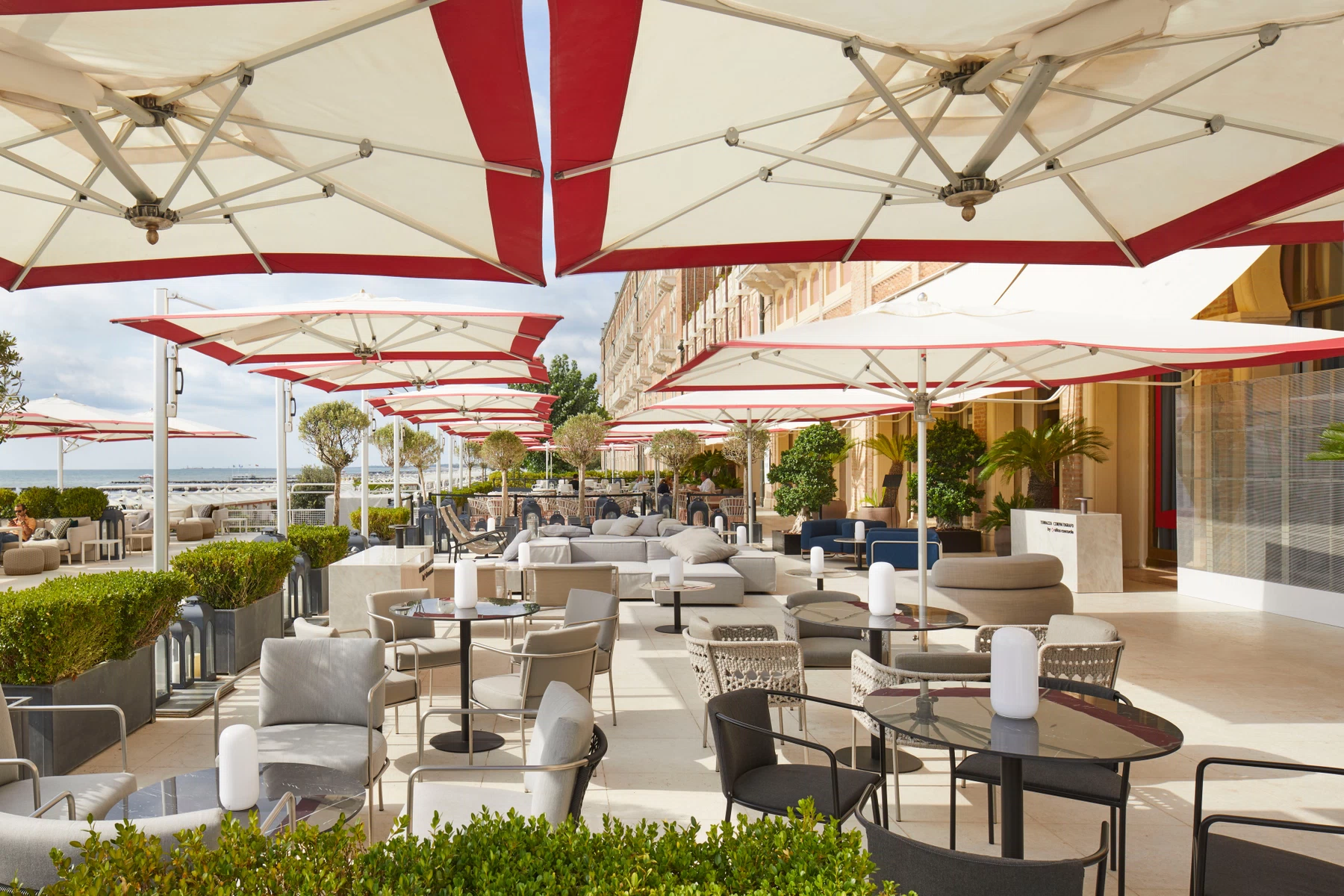 003 ATLASCONCORDE Terrazza Excelsior 09 2023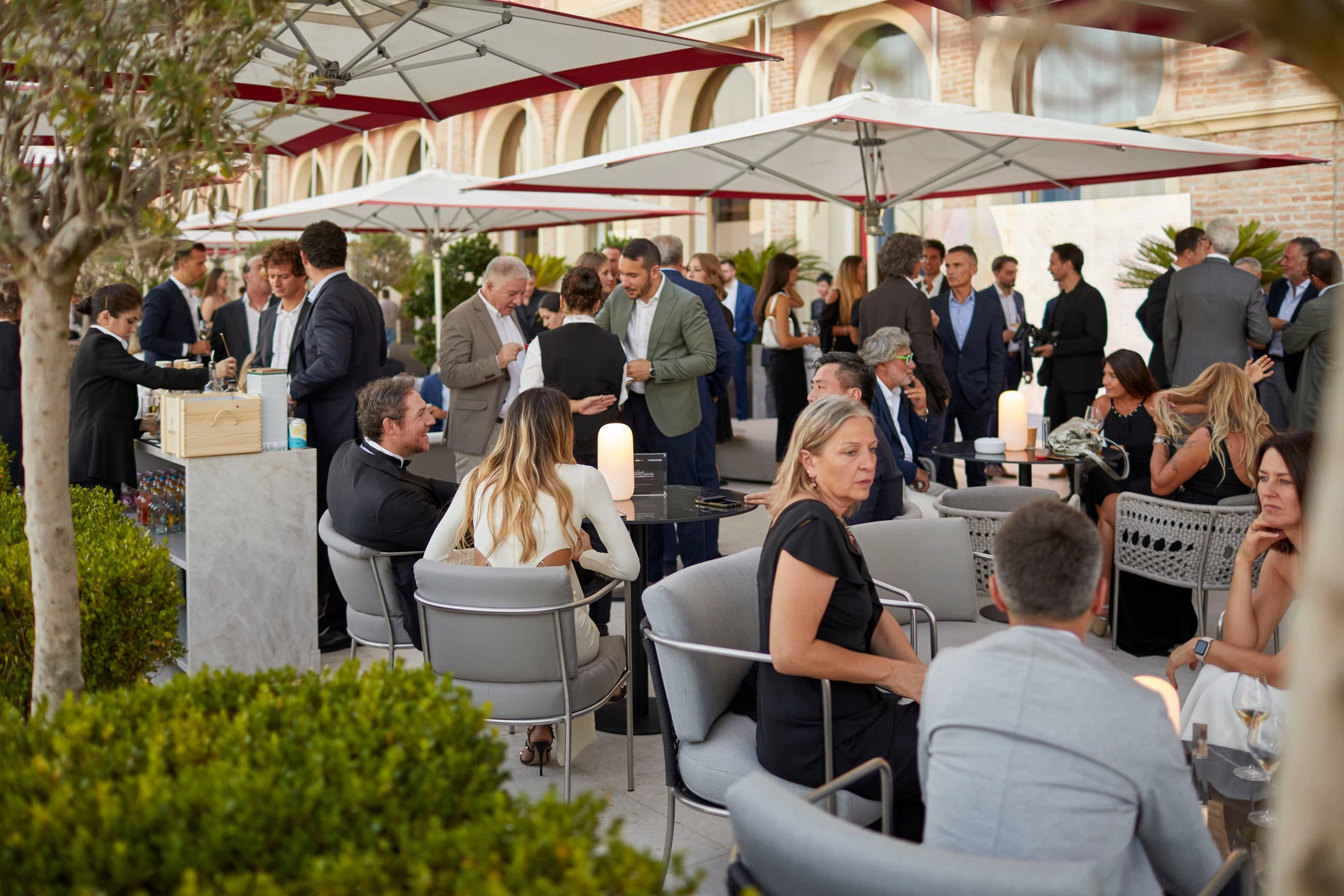 019 ATLASCONCORDE Terrazza Excelsior 09 2023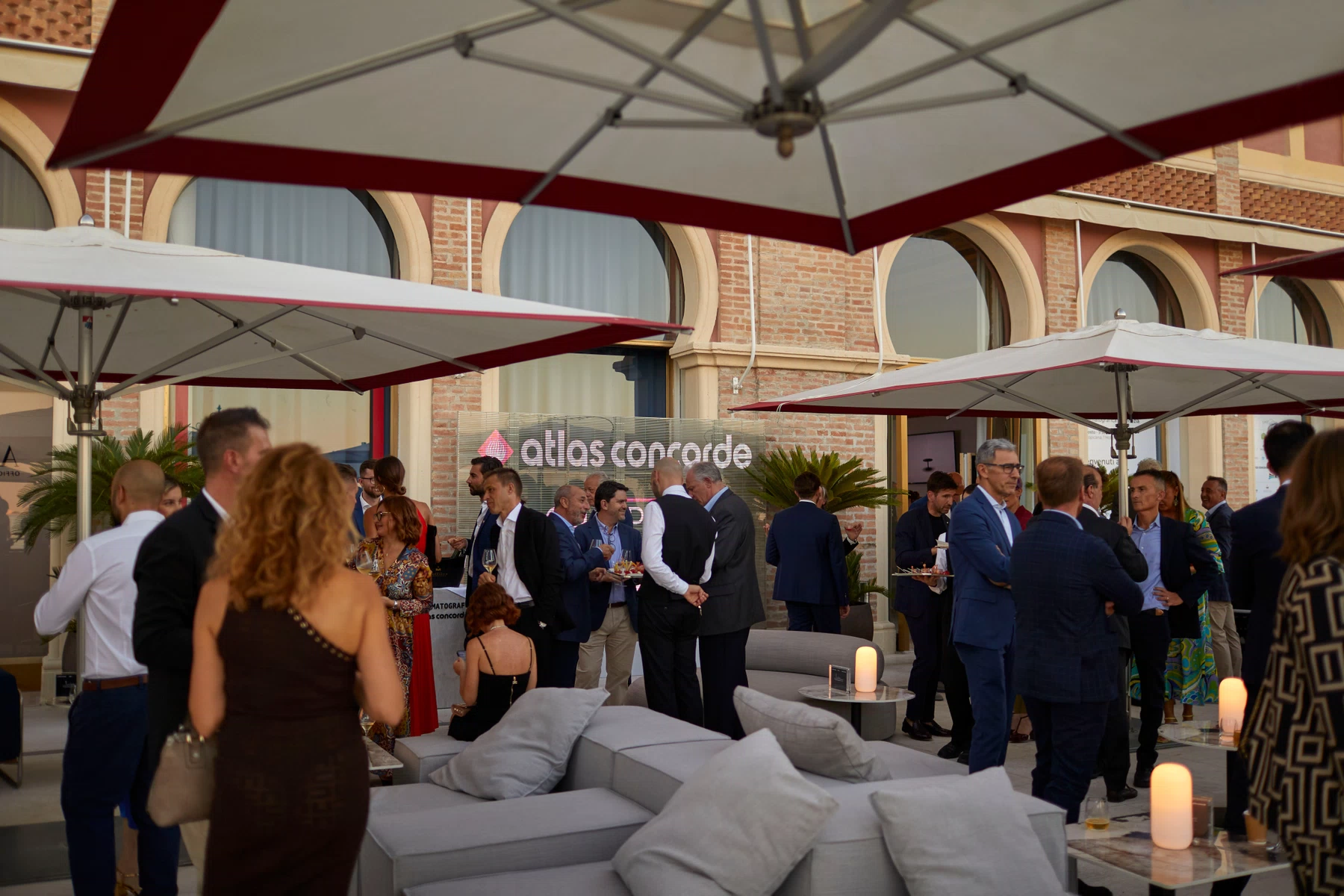 022 ATLASCONCORDE Terrazza Excelsior 09 2023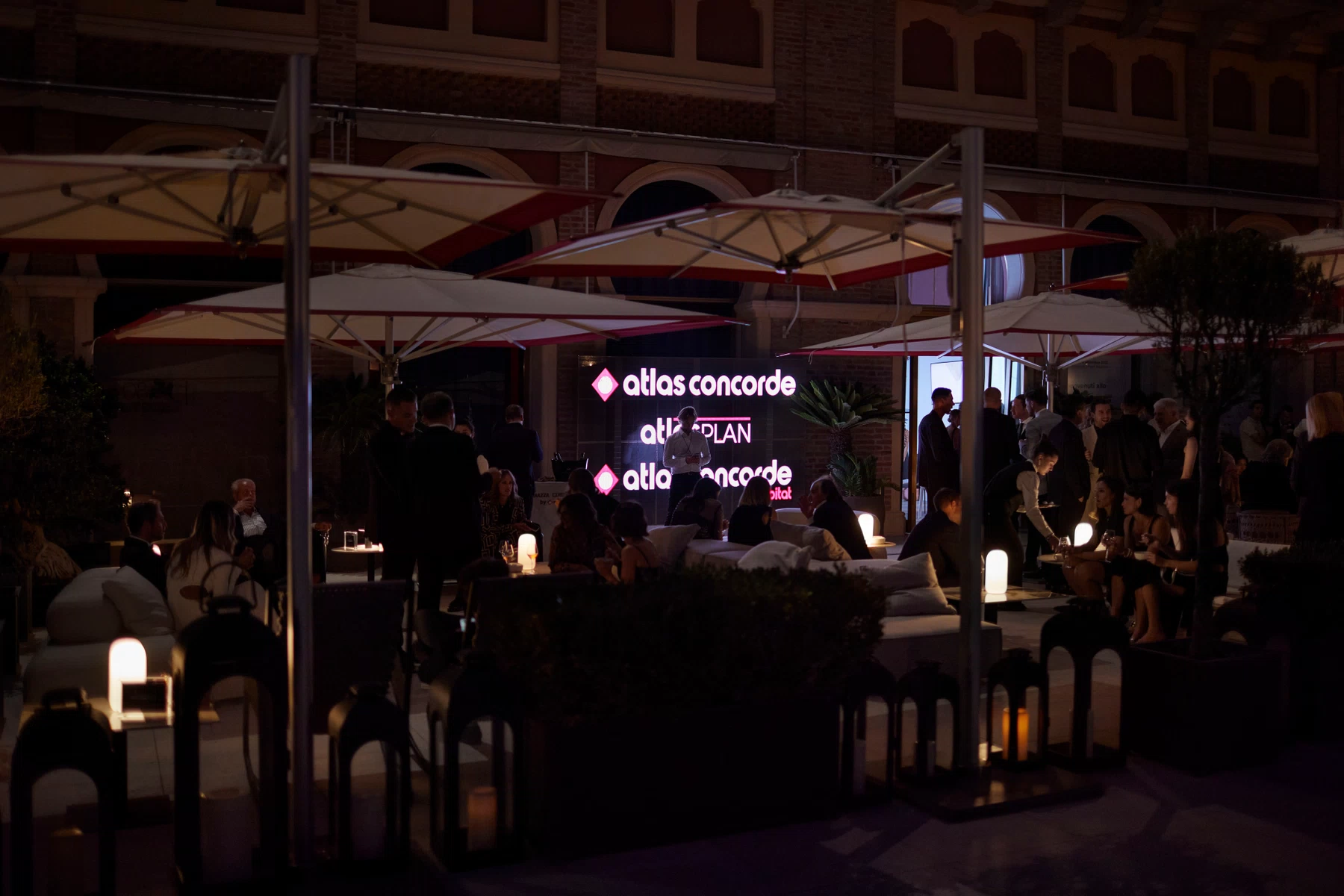 023 ATLASCONCORDE Terrazza Excelsior 09 2023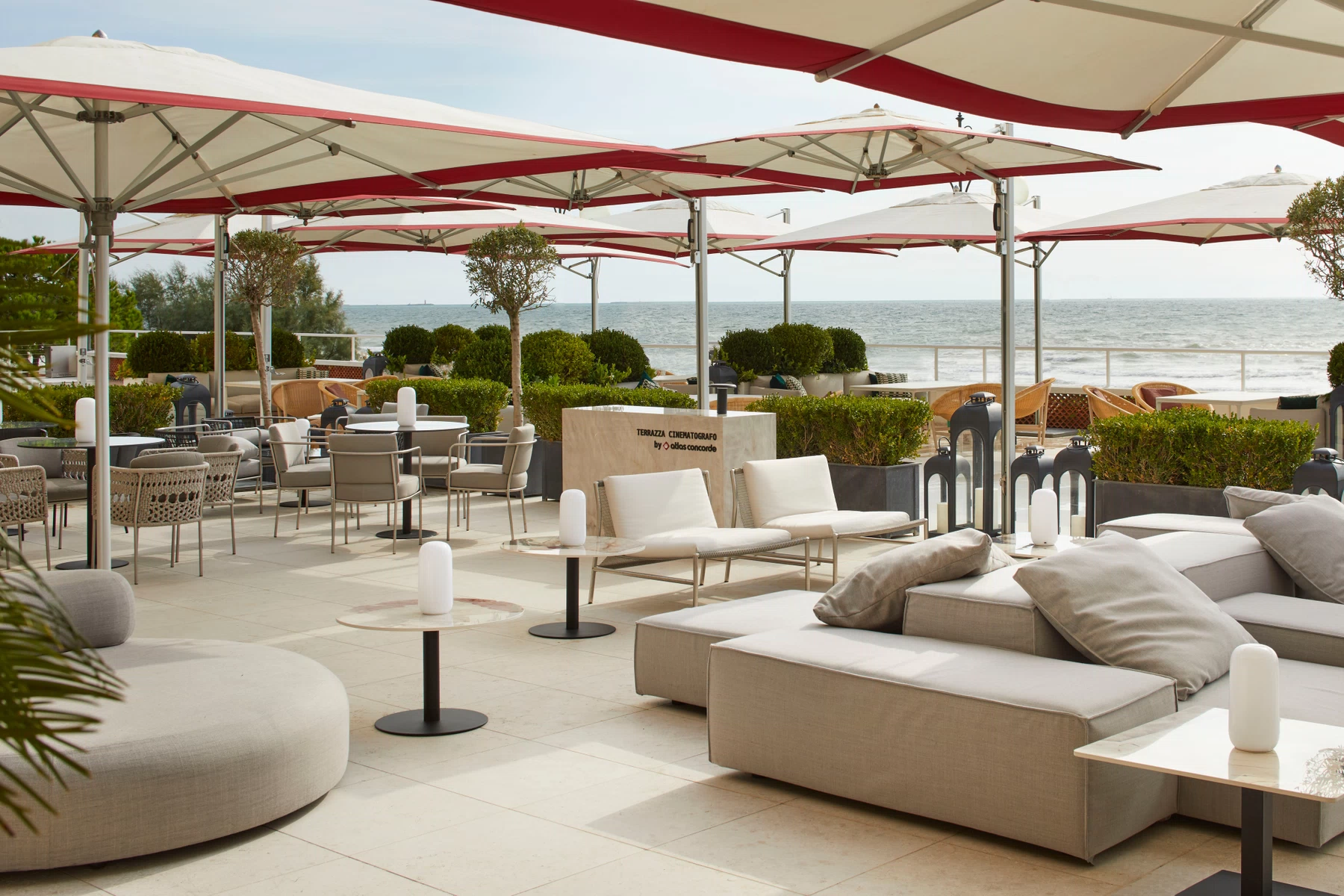 005 ATLASCONCORDE Terrazza Excelsior 09 2023