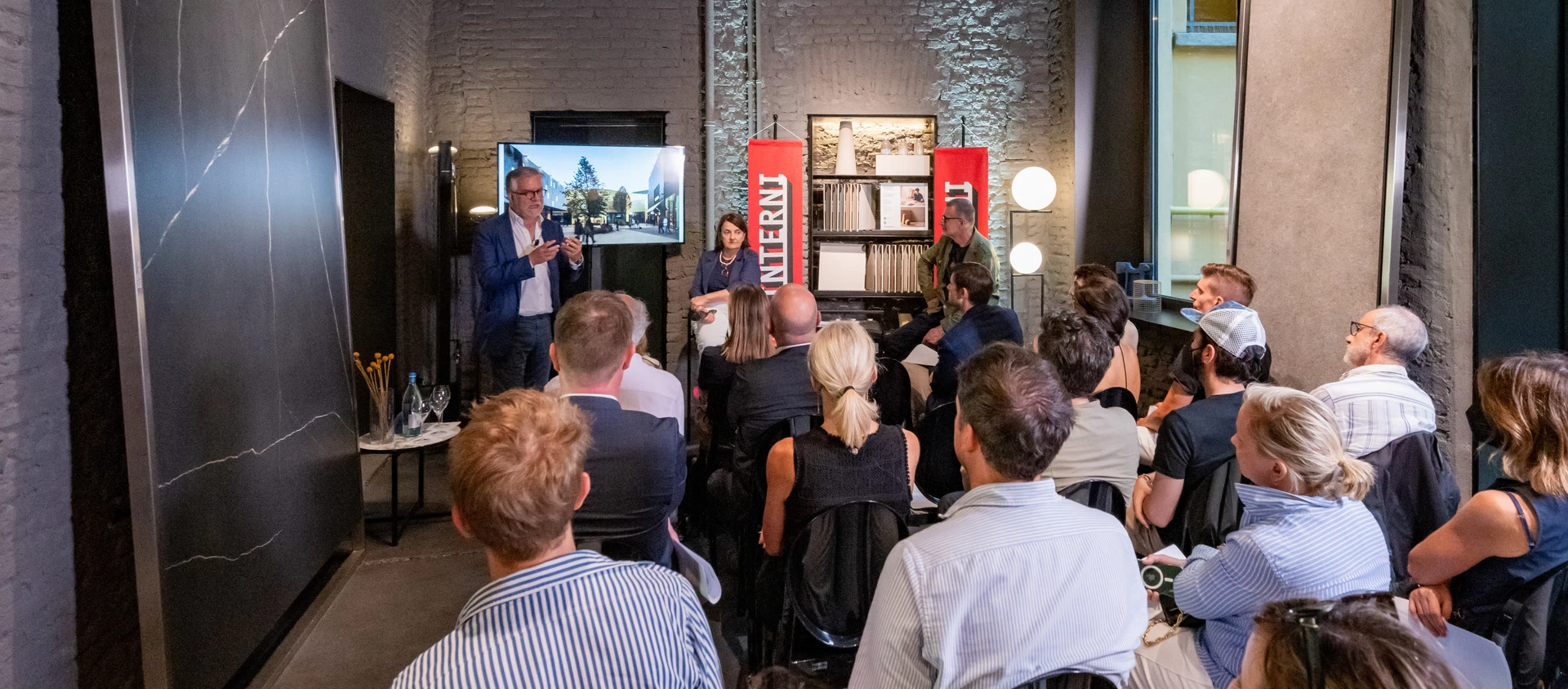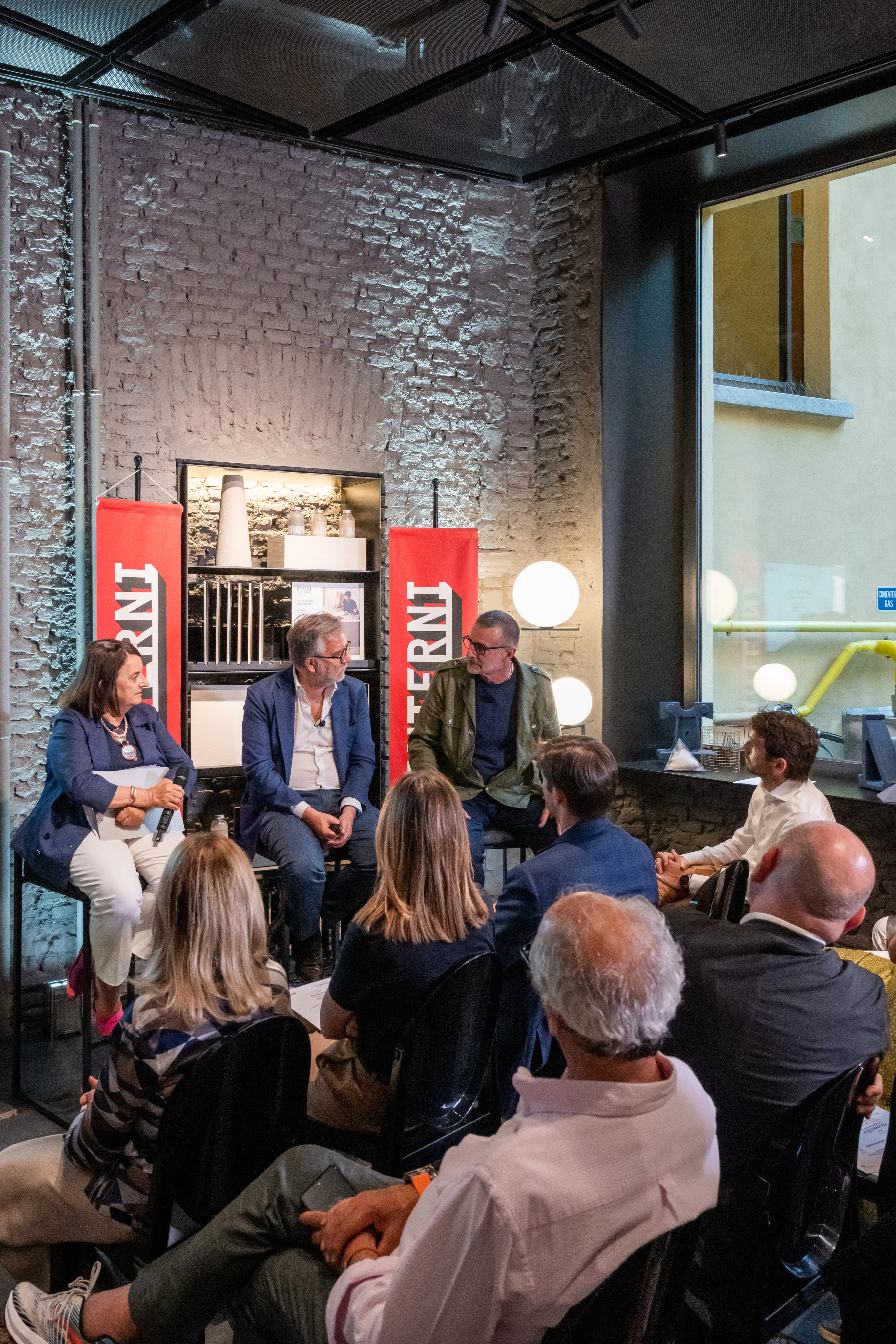 Events
Atlas Concorde presents a series of talks in collaboration with Interni magazine
Atlas Concorde's showroom will host a series of meetings in collaboration with Interni magazine. Gilda Boiardi, director of the magazine, together with Atlas Concorde and the two speakers Riccardo Blumer and Leonardo Cavalli engaged the most important design and architecture firms in a talk that expands the role of ceramic surfaces in modern design.
Atlas Concorde's Milanese showroom hosted the first of a series of meetings organized in collaboration with Interni magazine.
The topic of discussion on July 5th was the role of surfaces with respect to the new contemporary languages of architecture and interior design.
Gilda Boiardi, director of Interni magazine, opened the session by presenting the two well-known contributors: Riccardo Blumer, Architect and Designer, professor at the Academy of Mendrisio who approached the topic with a philosophical point of view, underscoring the importance of the skin with respect to the architectural body, and Leonardo Cavalli, Architect Co-Founder of One Work, who illustrated the strategic role of ceramic surfaces through the empirical experience of three projects developed in different countries around the world. These contributions highlighted how different cultural and esthetic sensitivities can find an answer in the concept of product authenticity, which remains a fixed point in a fluid period.
Available at the link below, the debate was moderated by the journalist Patrizia Calalano and involved the most important architecture and design firms of Milan.
Atlas Concorde Studio Milano thus confirms its vocation as a space for relationships and culture where professionals can meet in a dynamic setting to debate the trends of architecture and design.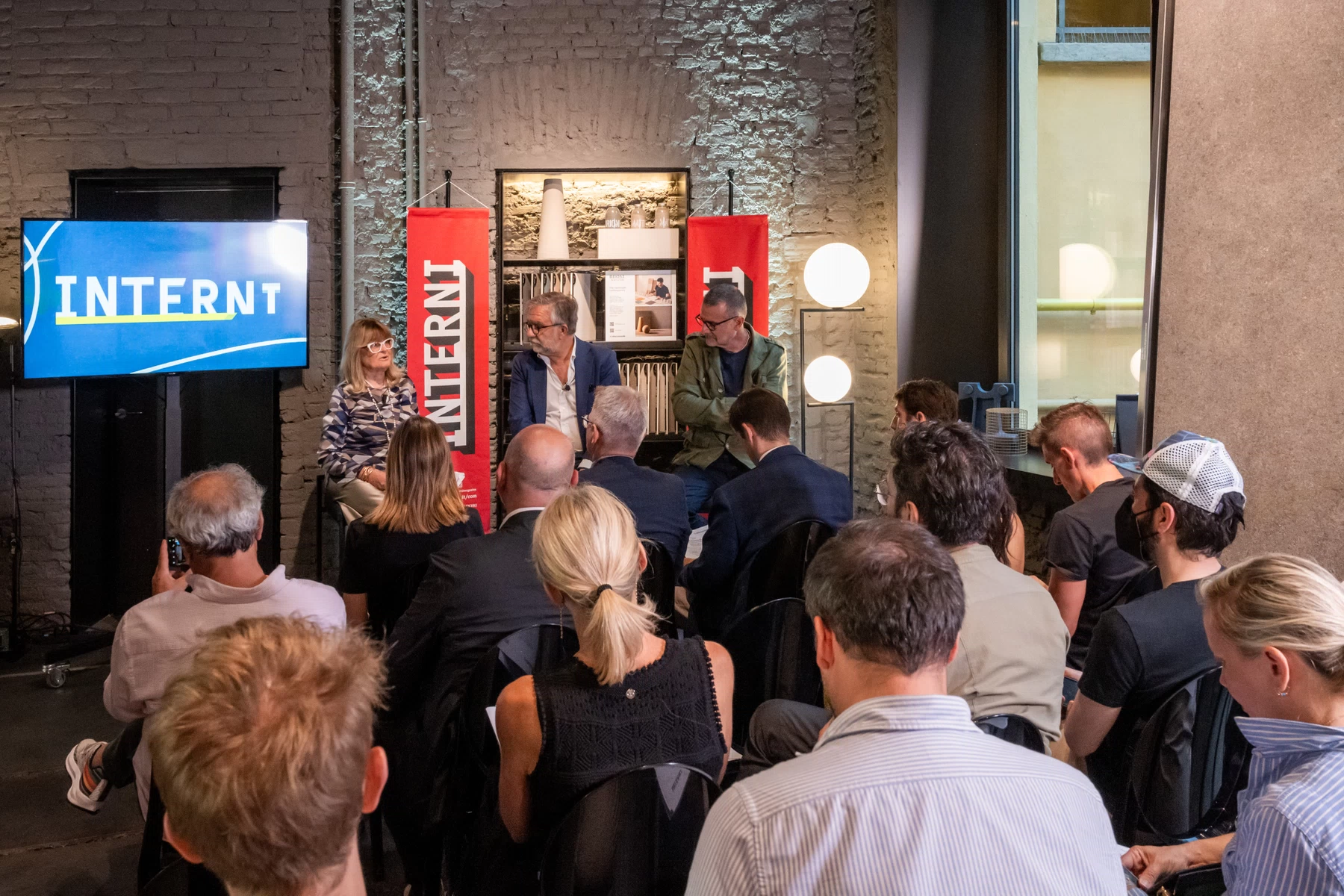 SLV INTERNI ATLAS CONCORDE 20220705 051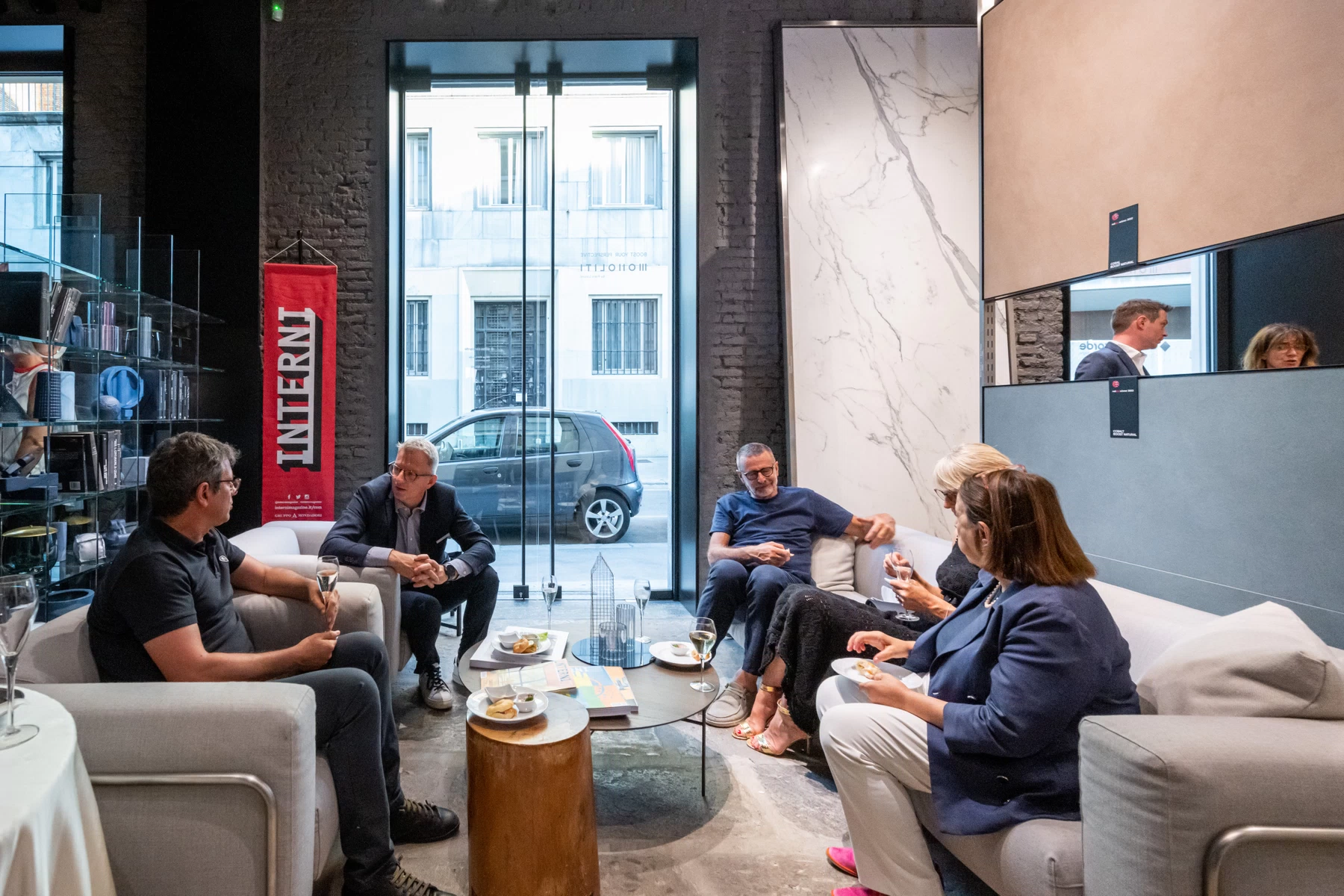 AtlasConcorde Metamorfica TalkInterni 05-07-22 (22)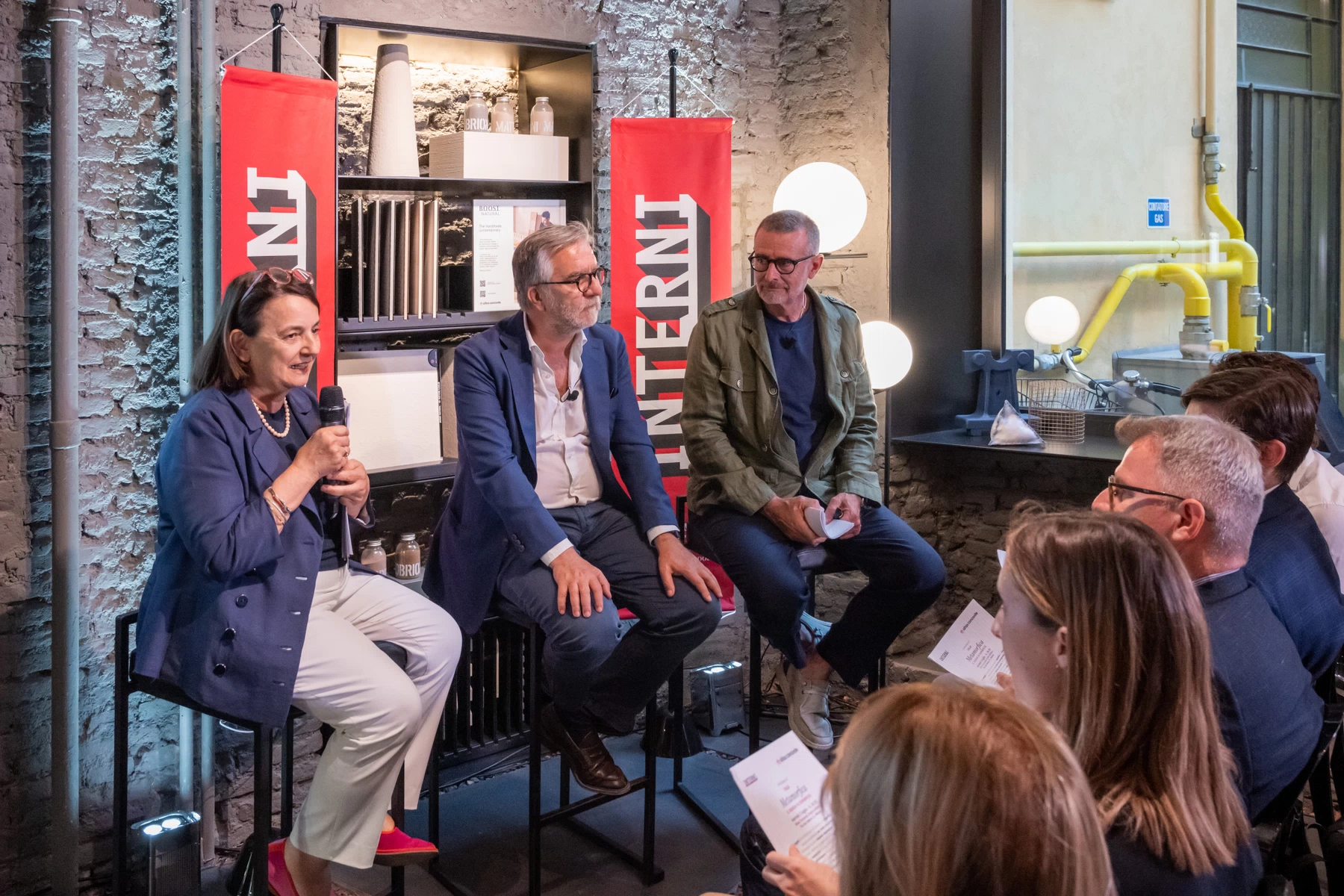 SLV INTERNI ATLAS CONCORDE 20220705 060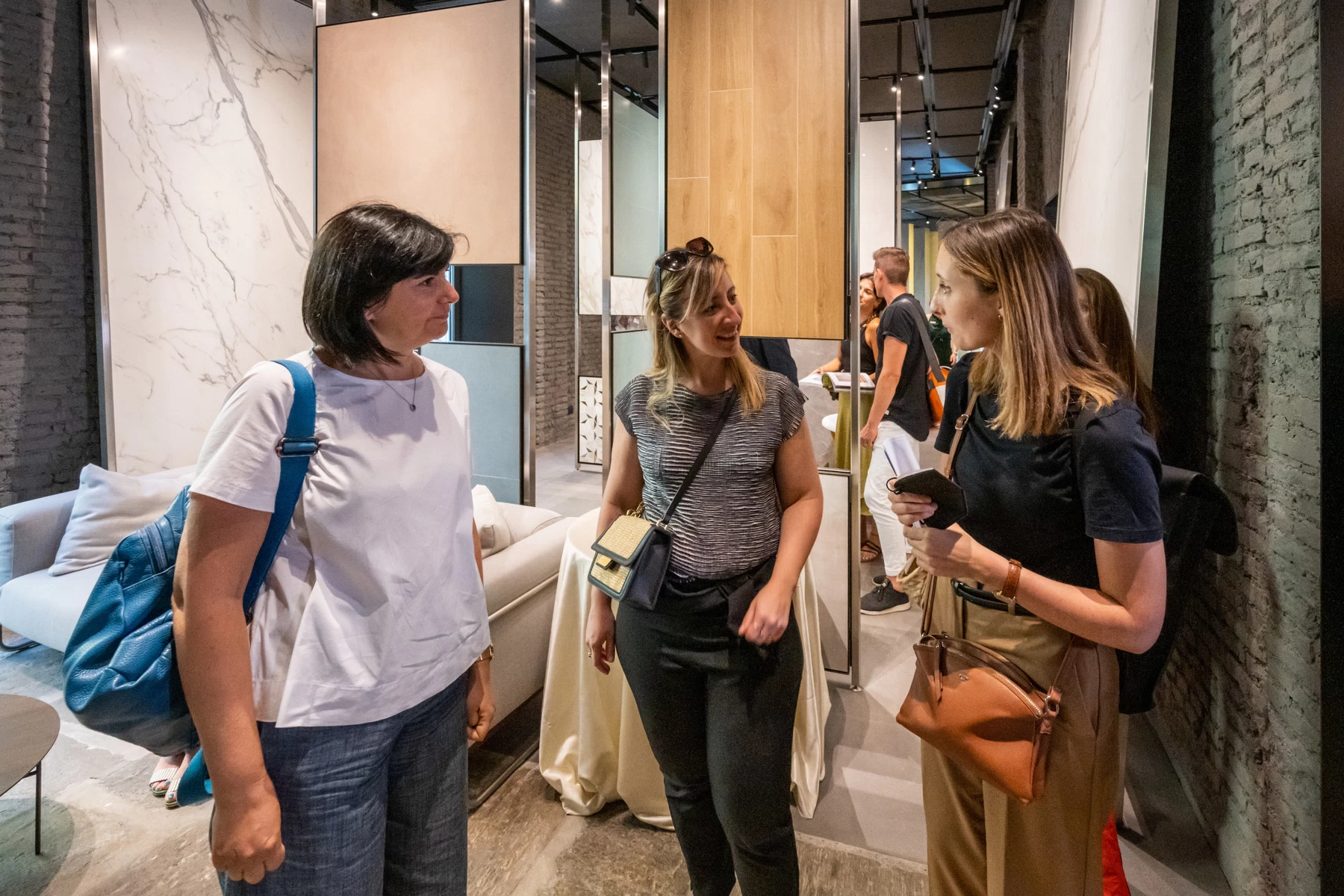 AtlasConcorde Metamorfica TalkInterni 05-07-22 (16)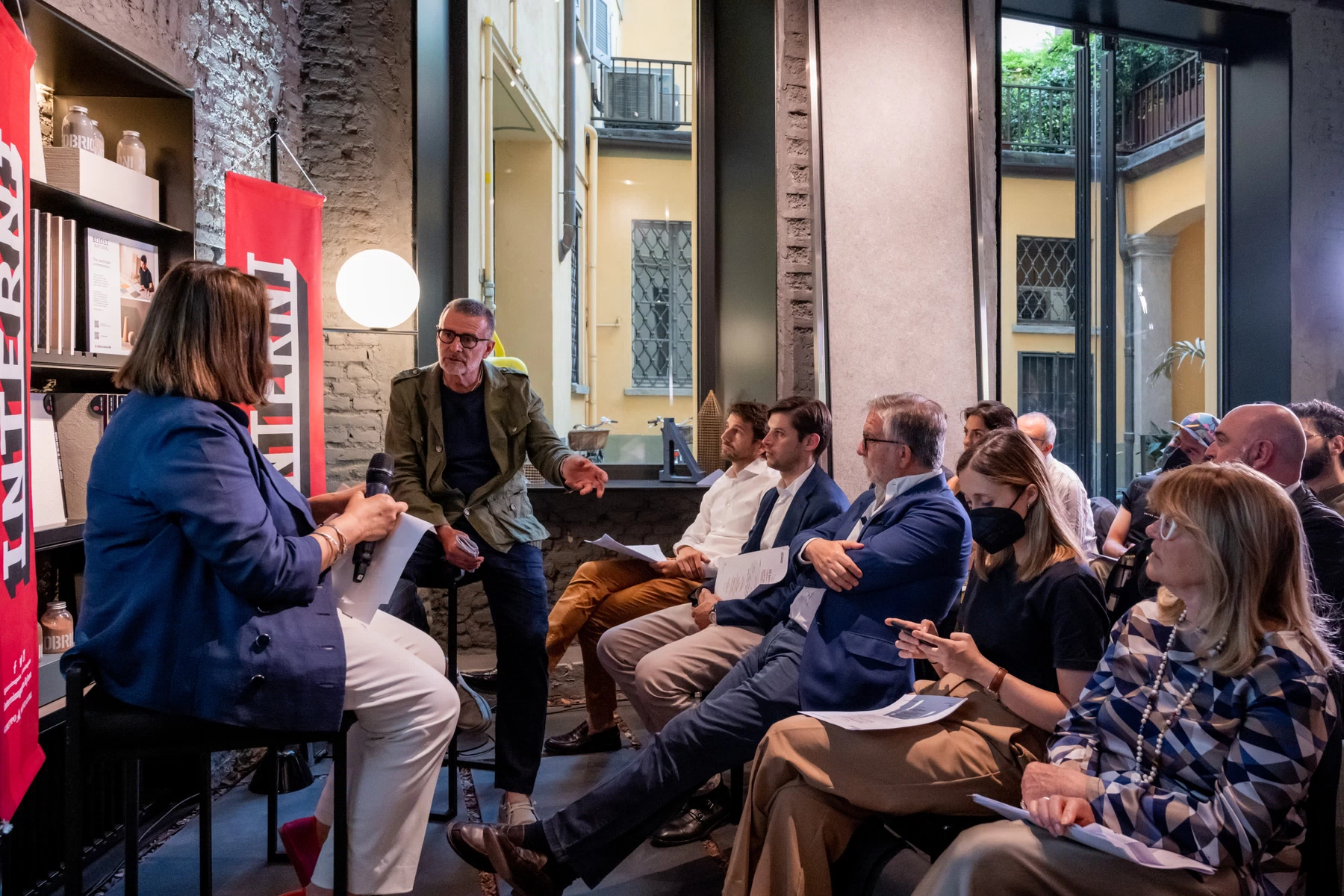 SLV INTERNI ATLAS CONCORDE 20220705 079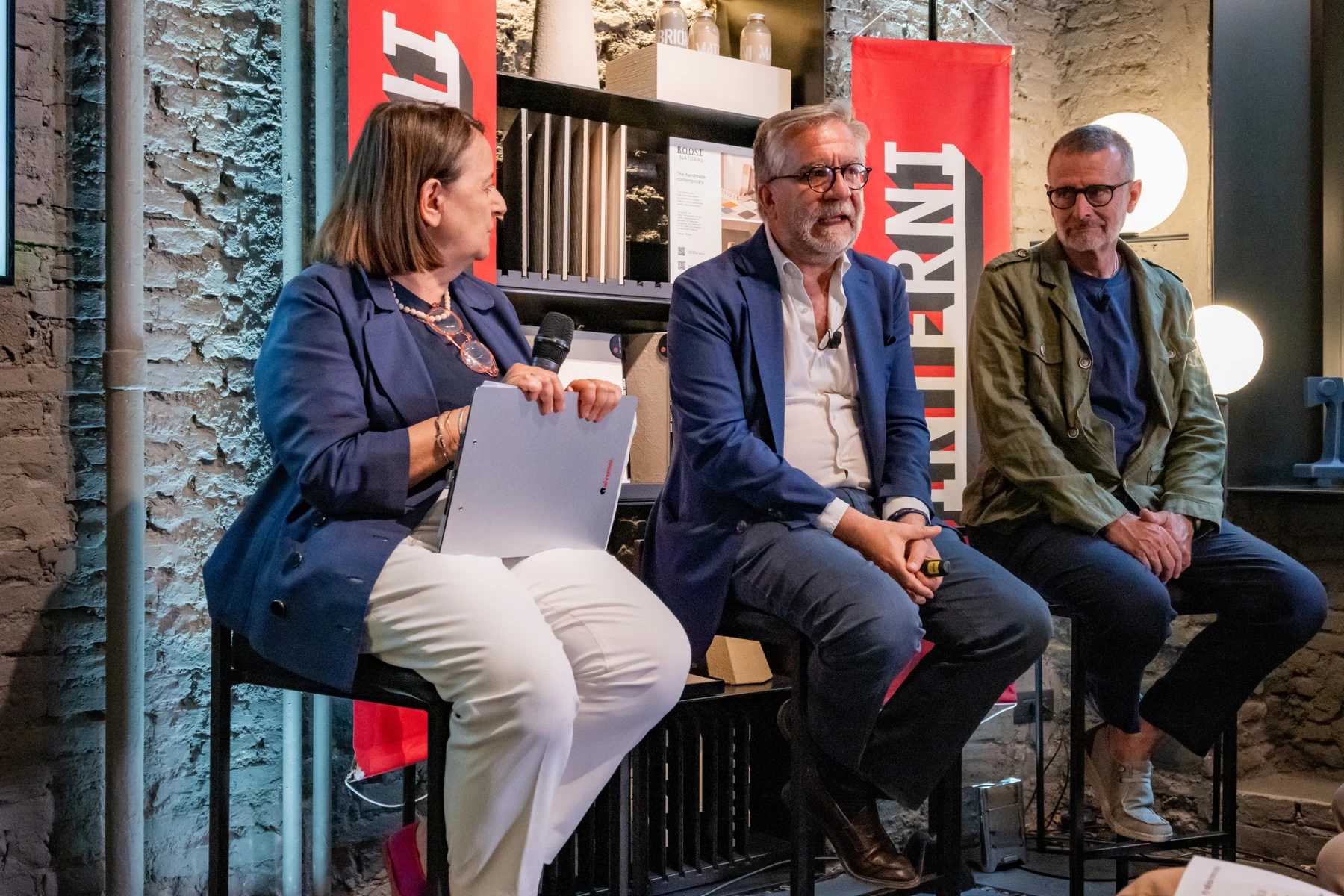 SLV INTERNI ATLAS CONCORDE 20220705 109