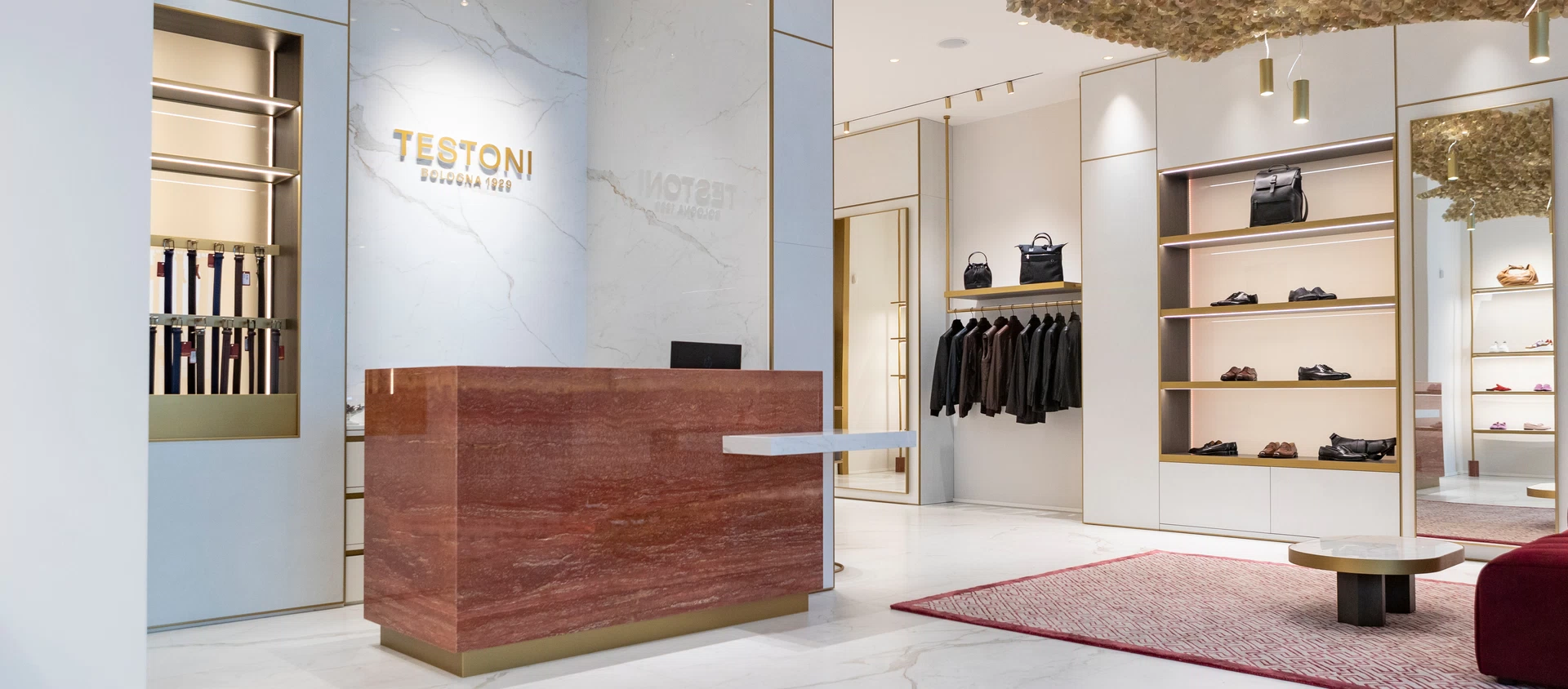 Shopping malls and stores
The charm of the Testoni Boutique in Milan
A high-end shopping experience: Atlas Concorde's marble-effect porcelain tiles were used to help create a unique shopping experience for Amedeo Testoni customers.
The Italian company with a nearly 100-year history specialized in leather goods and handcrafted production of fine footwear inaugurated a new shop in Milan's fashion district that totally reflects its brand identity. Completed under the attentive guidance of the Mapa Architetti Associati architectural firm, the project combines innovation and exclusivity.
Of the materials chosen, Atlas Concorde marble-effect tiles from the Marvel Shine collection lend sophistication and style, making the commercial space a must-see in the Milanese fashion scene. Large marble-effect slabs with a Calacatta Prestigio coloring welcome visitors to an elegant space. Thin, sparse warm-gray and beige veins crisscross the warm white background, while broader veins determine its value and beauty.
Porcelain tiles were used not only for the floors, but also for the walls and as furnishing accessories: coffee table and counter. The porcelain tile surfaces also extend to the floor, in a delicate silk-effect finish capable of enhancing the harmony of the palette based on the combination of warm and cool nuances.
The porcelain tiles provide uncompromising durability, being resistant to the wear and tear and daily stresses of a busy fashion store.
Where
Milan, Italy
Design by
MAPA Architetti Associati
Inside the project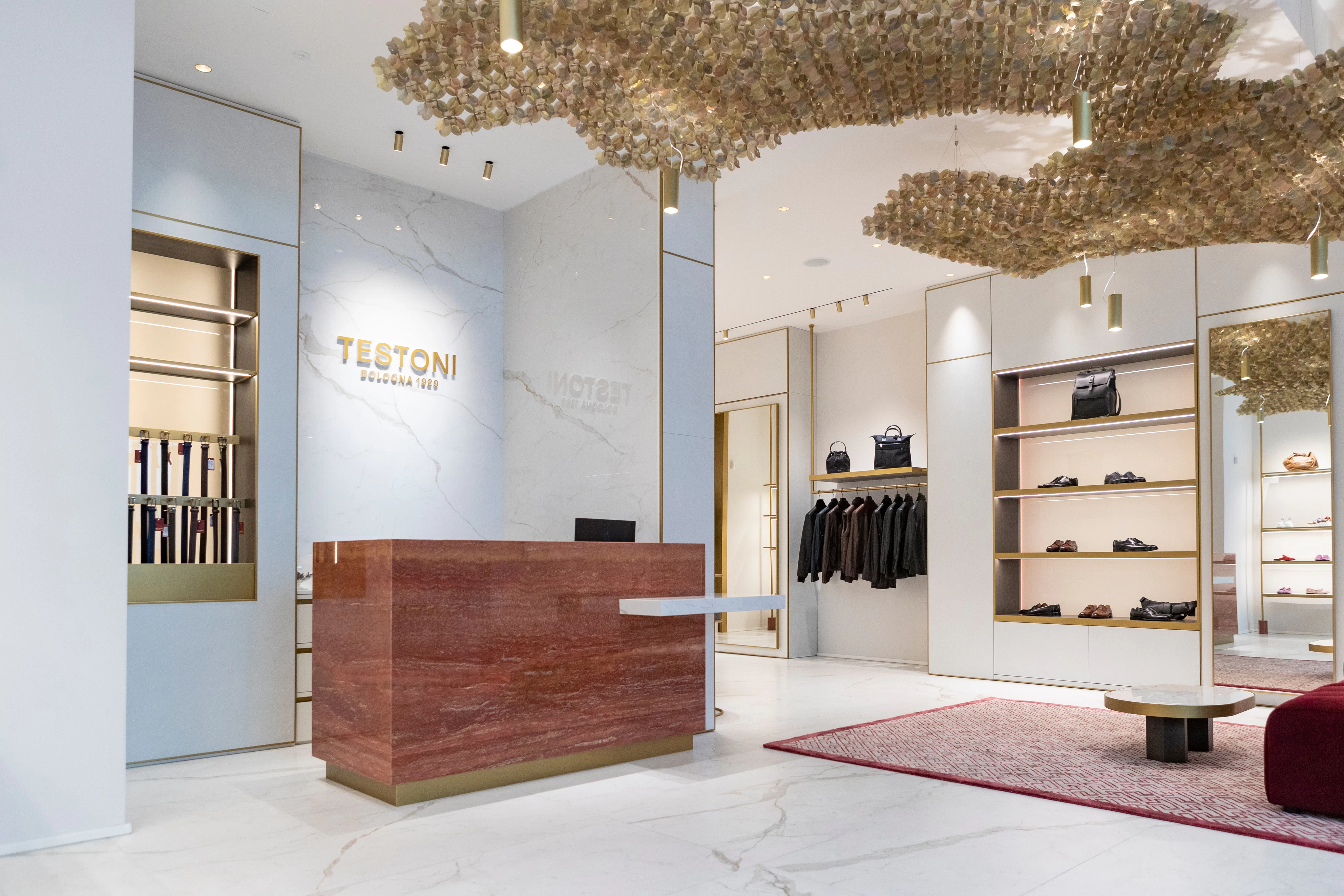 Atlas Concorde Testoni Boutique 018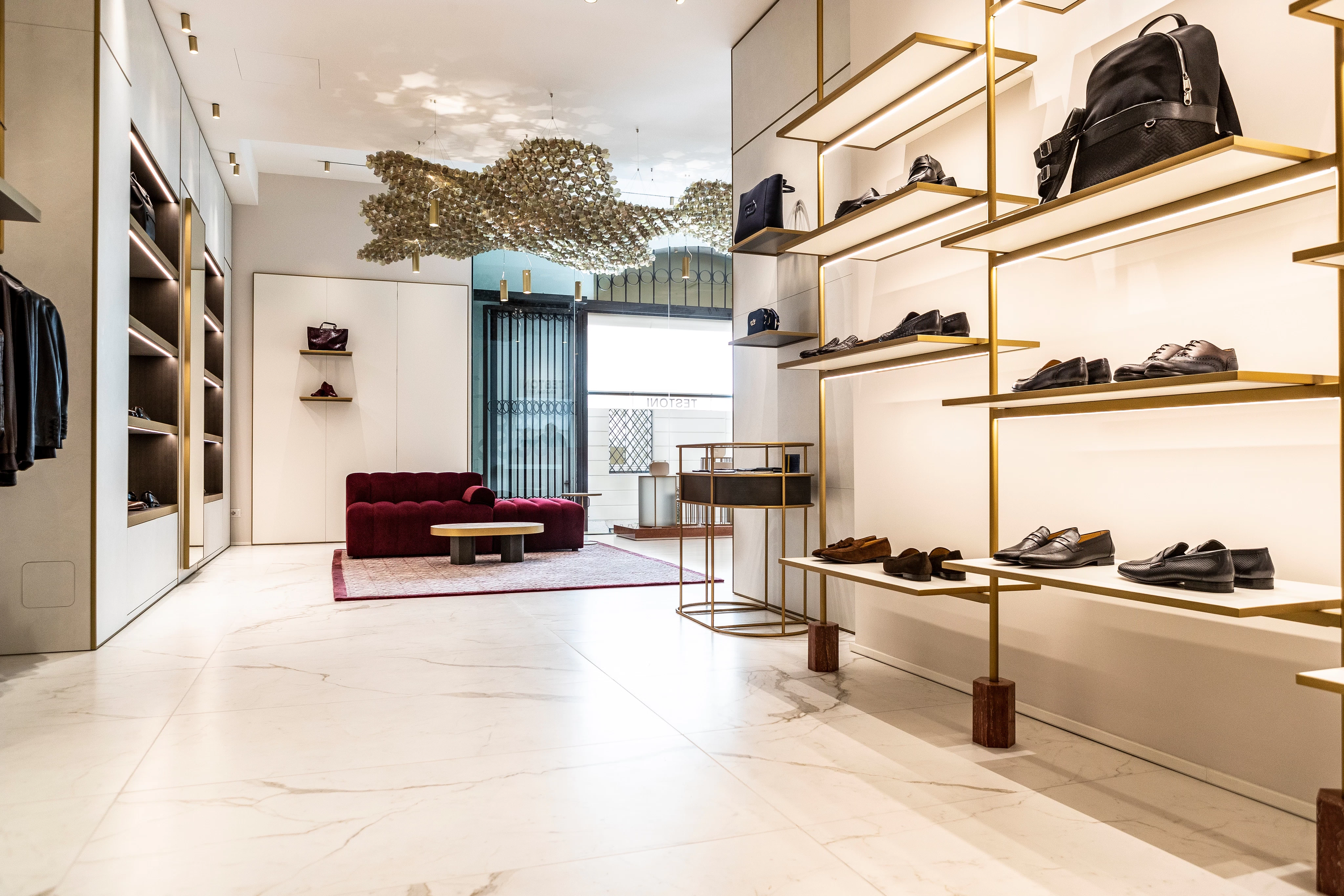 Atlas Concorde Testoni Boutique 044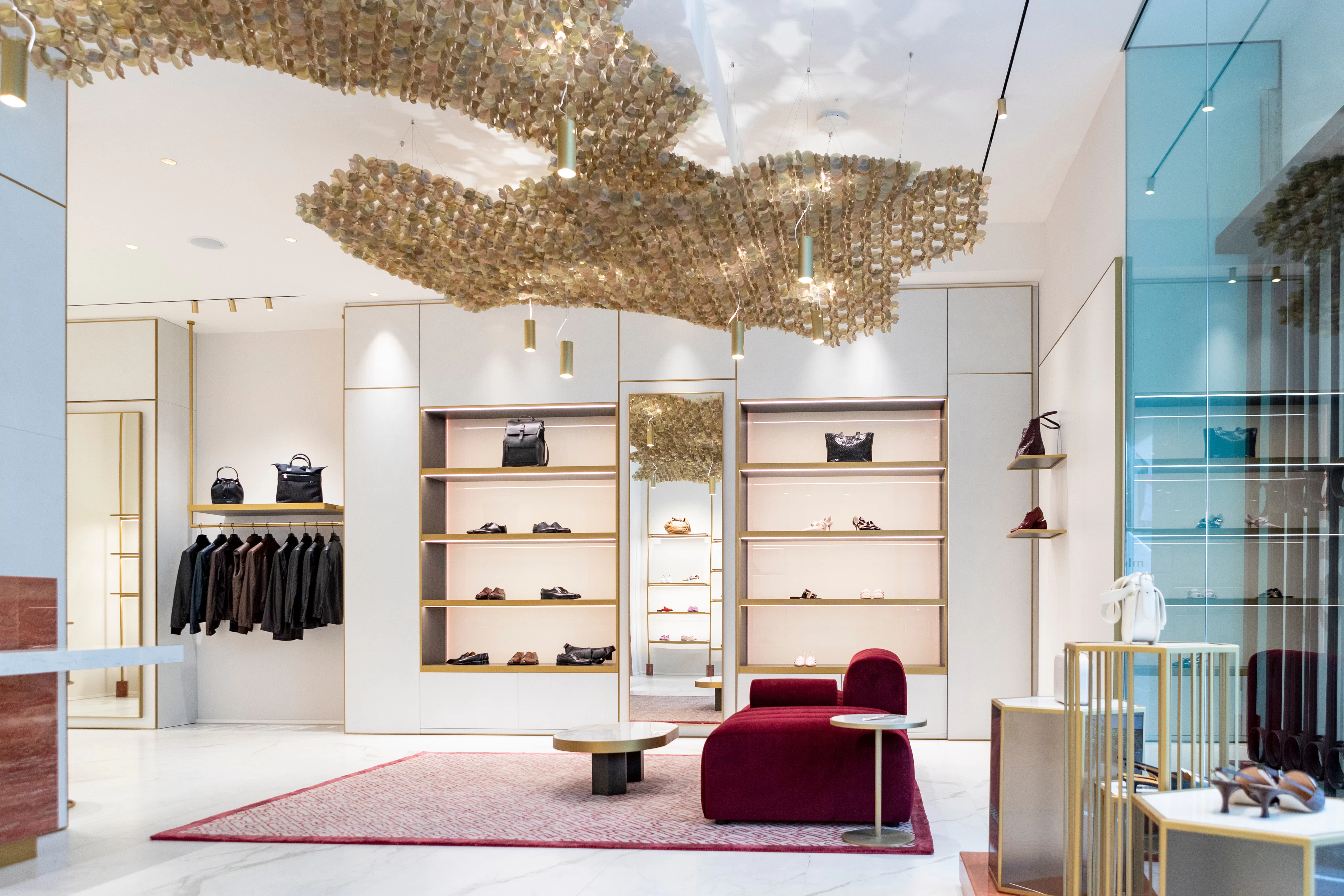 Atlas Concorde Testoni Boutique 031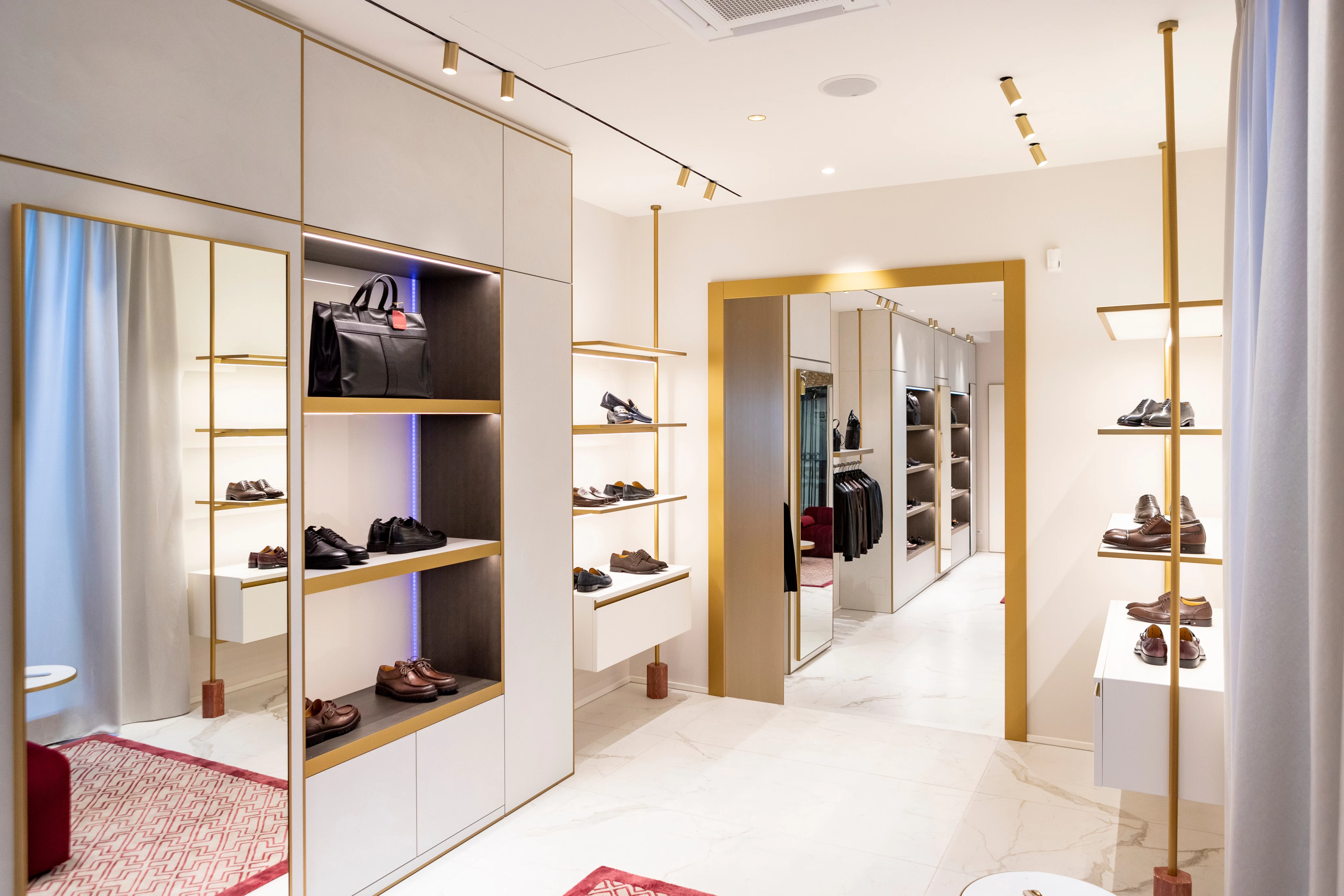 Atlas Concorde Testoni Boutique 025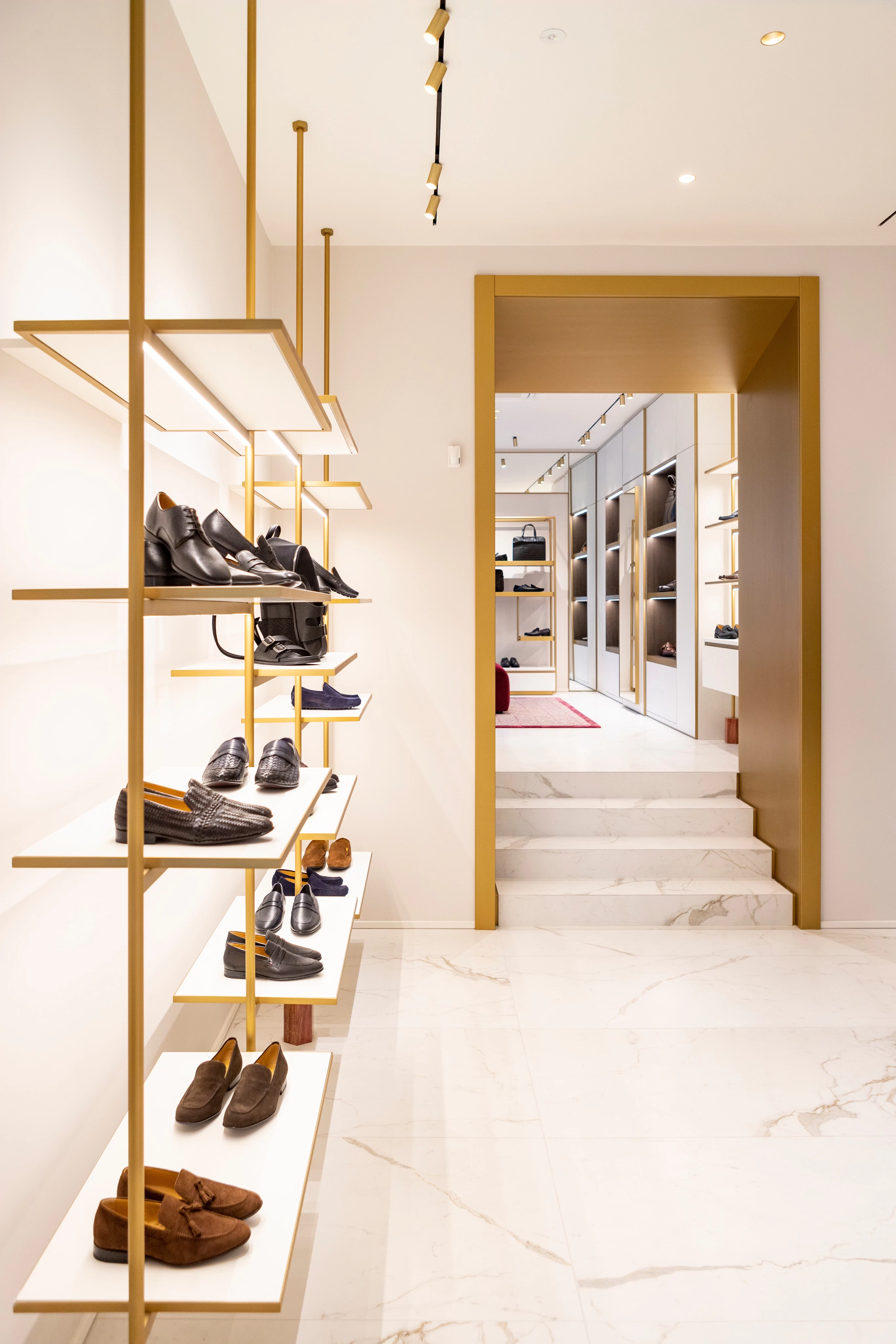 Atlas Concorde Testoni Boutique 054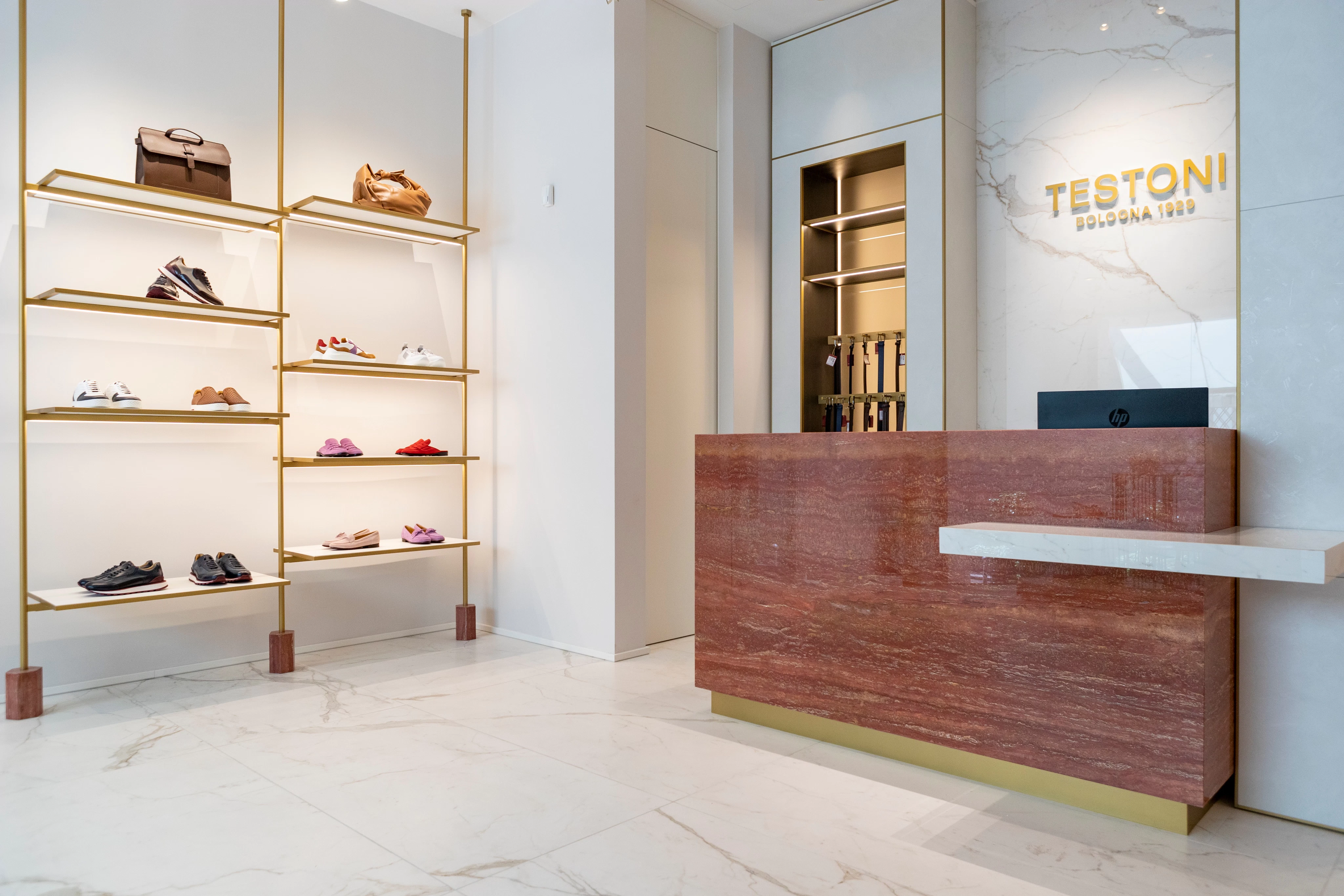 Atlas Concorde Testoni Boutique 069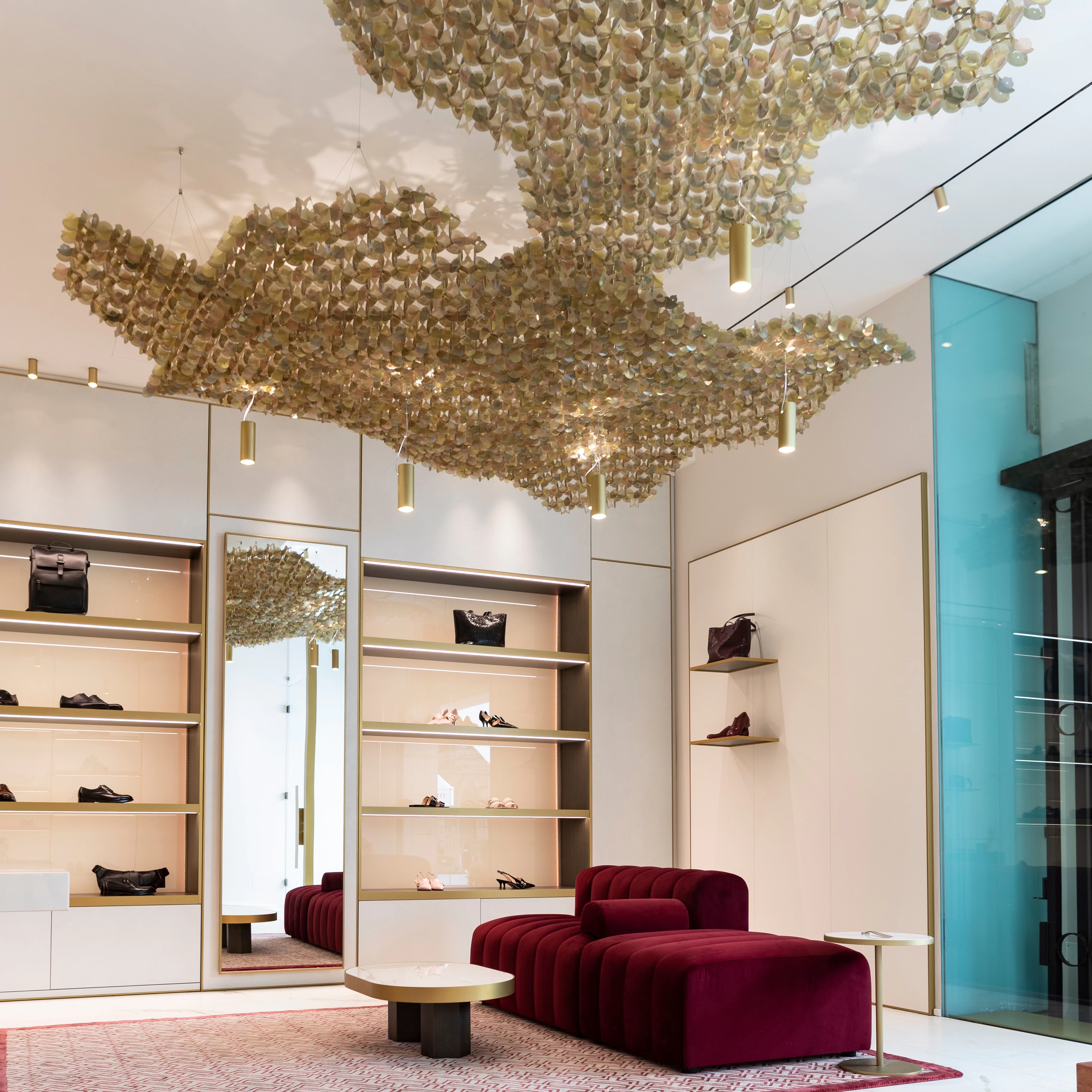 Atlas Concorde Testoni Boutique 001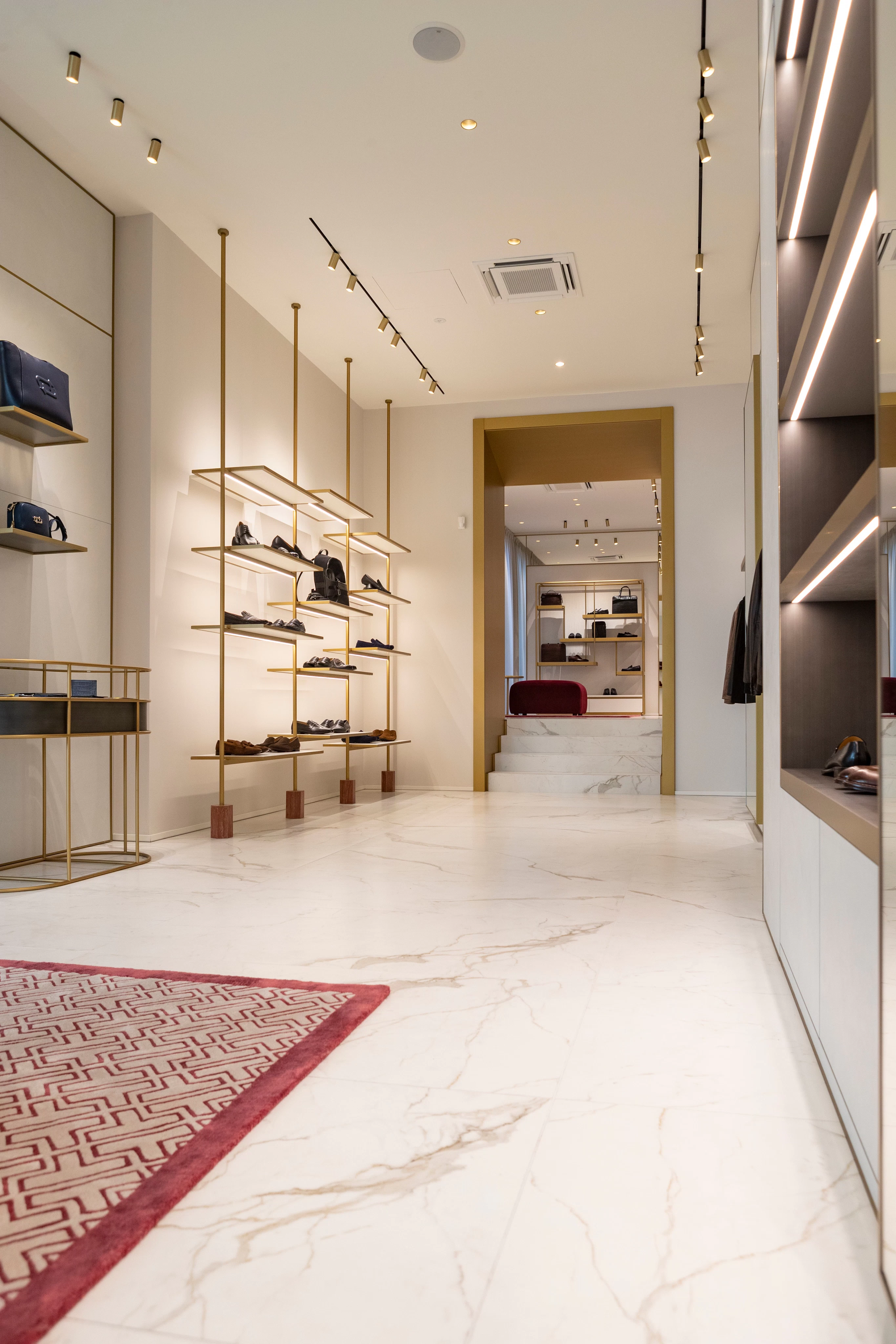 Atlas Concorde Testoni Boutique 014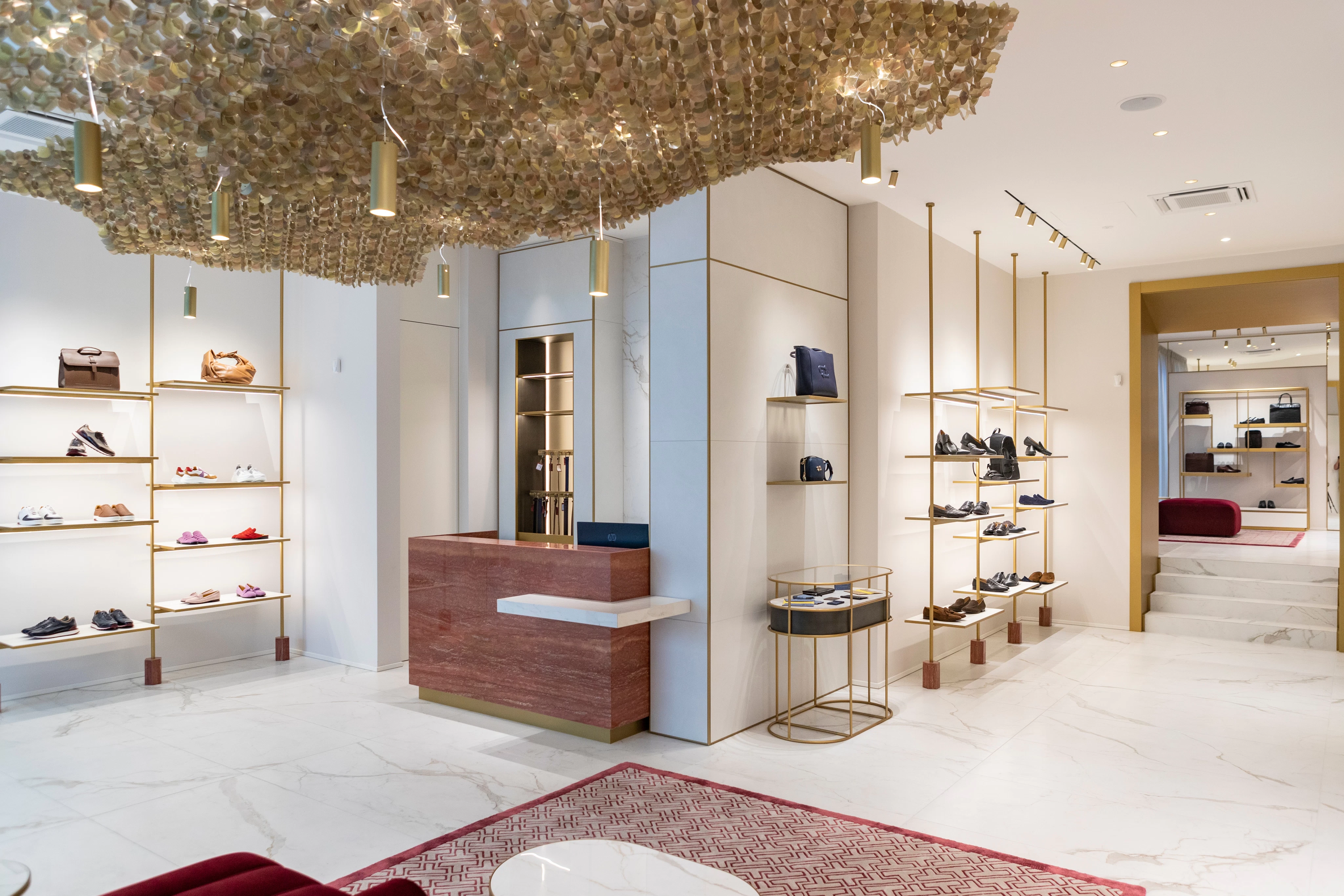 Atlas Concorde Testoni Boutique 015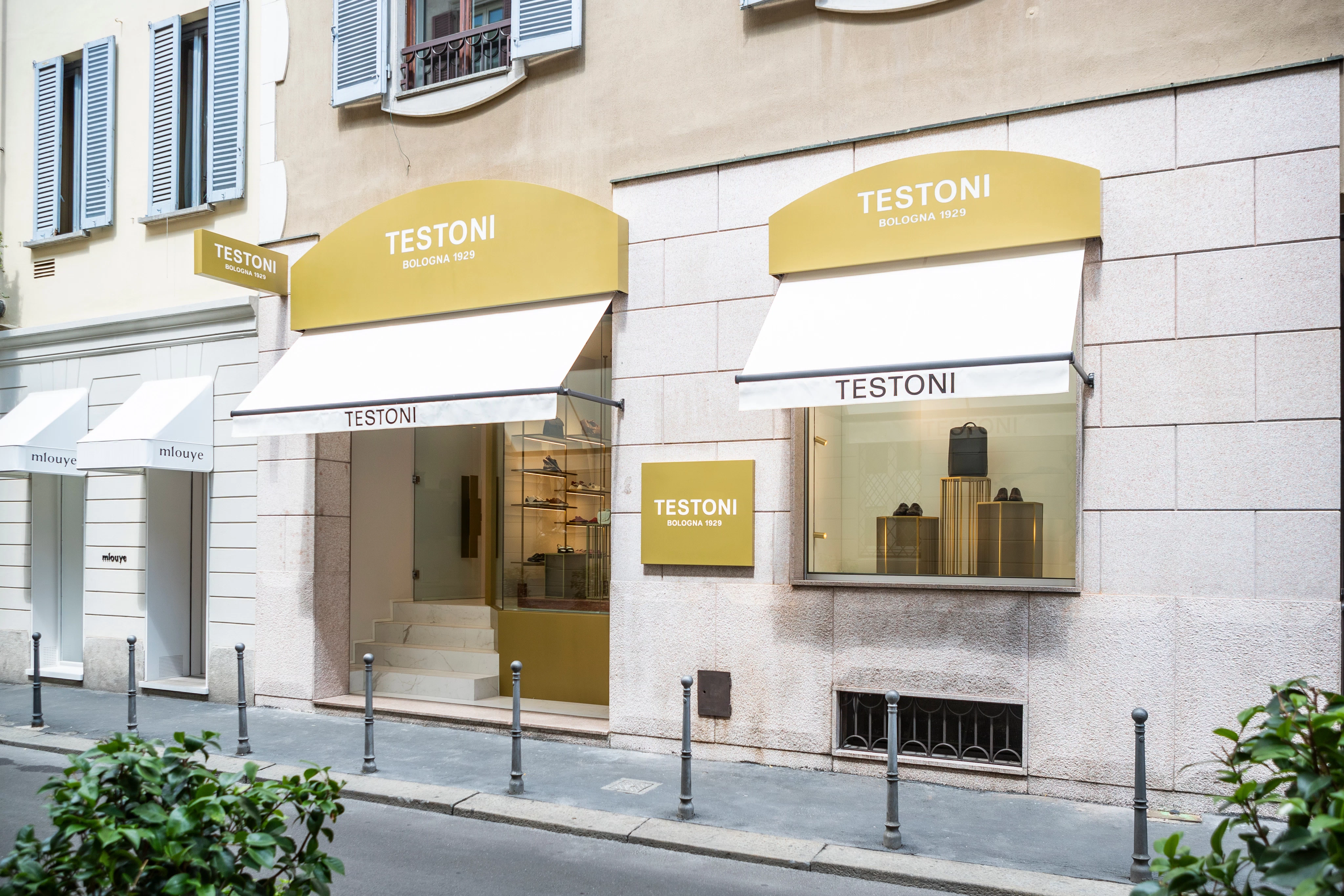 Atlas Concorde Testoni Boutique 005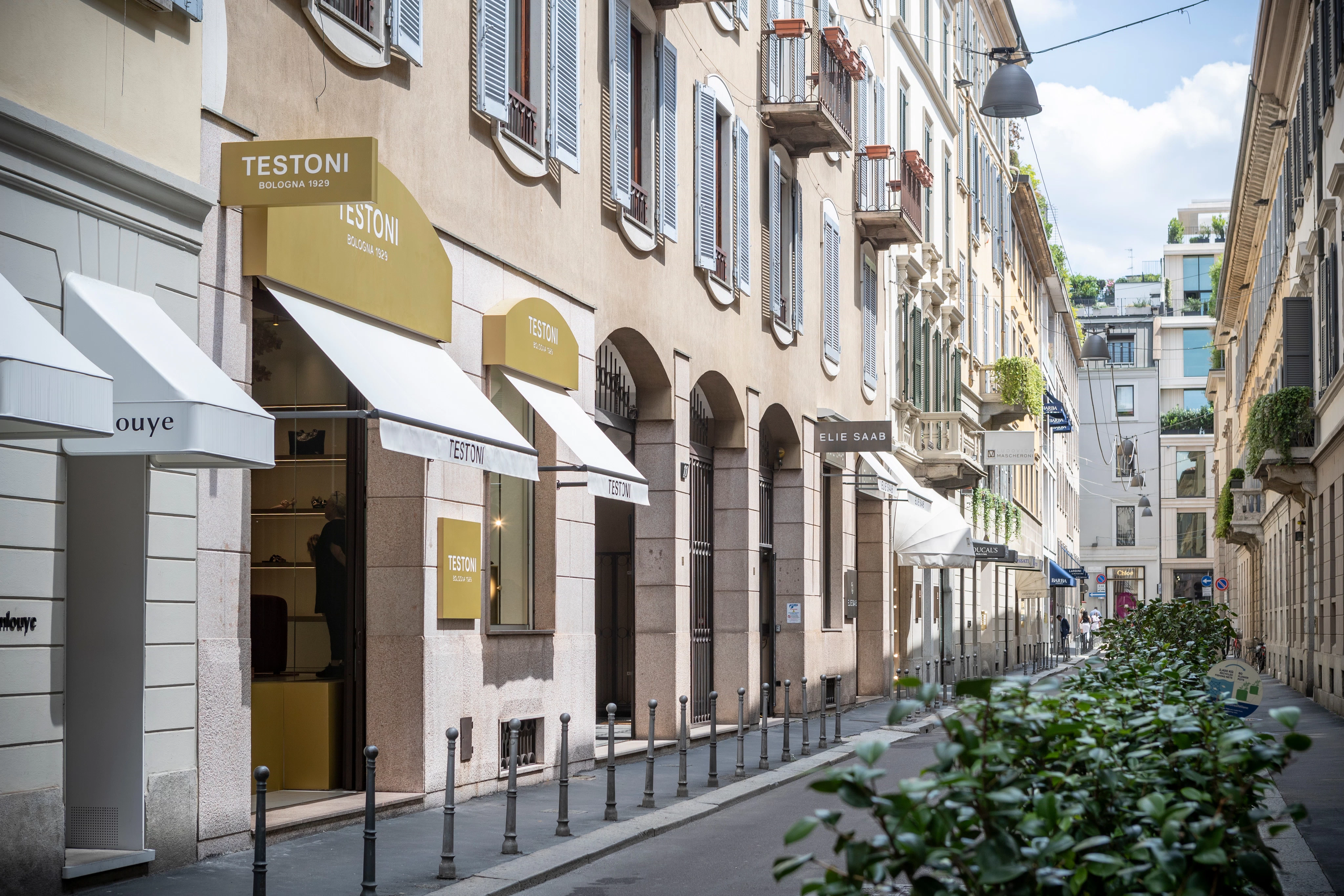 Atlas Concorde Testoni Boutique 002
Inside the project
The leading collections