Porcelain tiles: they're always safe
The technical characteristics of porcelain tiles make them a safe material in all conditions of use: resistant to fire, frost, and weather, they can also be non-slip depending on the type of surface chosen: matte, textured, grip.
Heat resistant
Porcelain tiles do not contain plastic or organic substances of any kind and are inert if subjected to high temperatures. Therefore, they are not in any way combustible or flammable and cannot be damaged by cigarettes, embers, boiling liquids, or flames.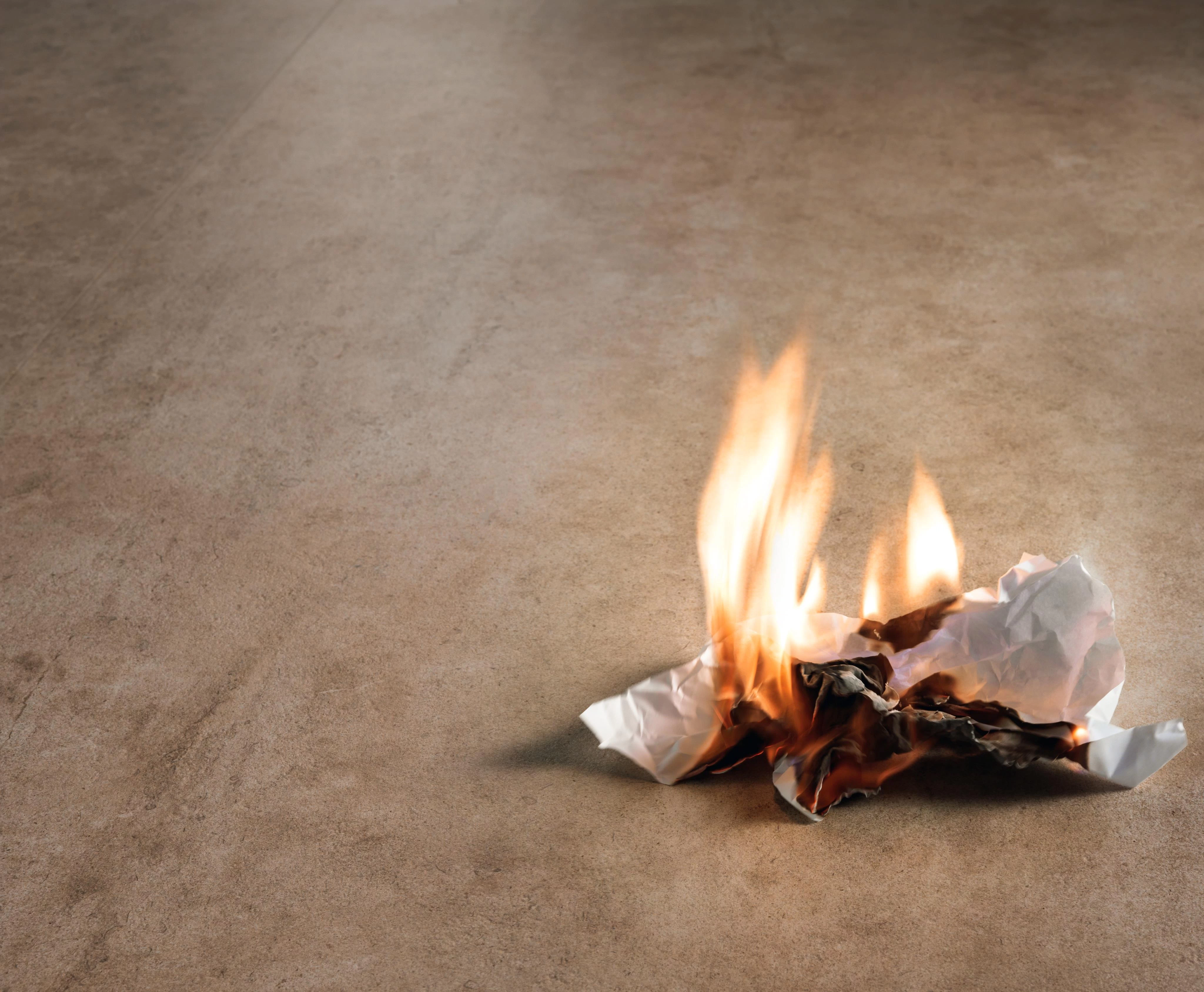 Fire resistant
Porcelain tiles are not flammable; therefore, they do not burn. In the event of a fire, they do not produce smoke or release toxic substances, indeed they help reduce the spread of flames and thus facilitate evacuation and extinguishing operations.
Non-slip
The surface finish of porcelain tiles can be made both with a three-dimensional microstructure and with special grits that considerably increase their slip resistance, favoring their use in showers and on pool edges.