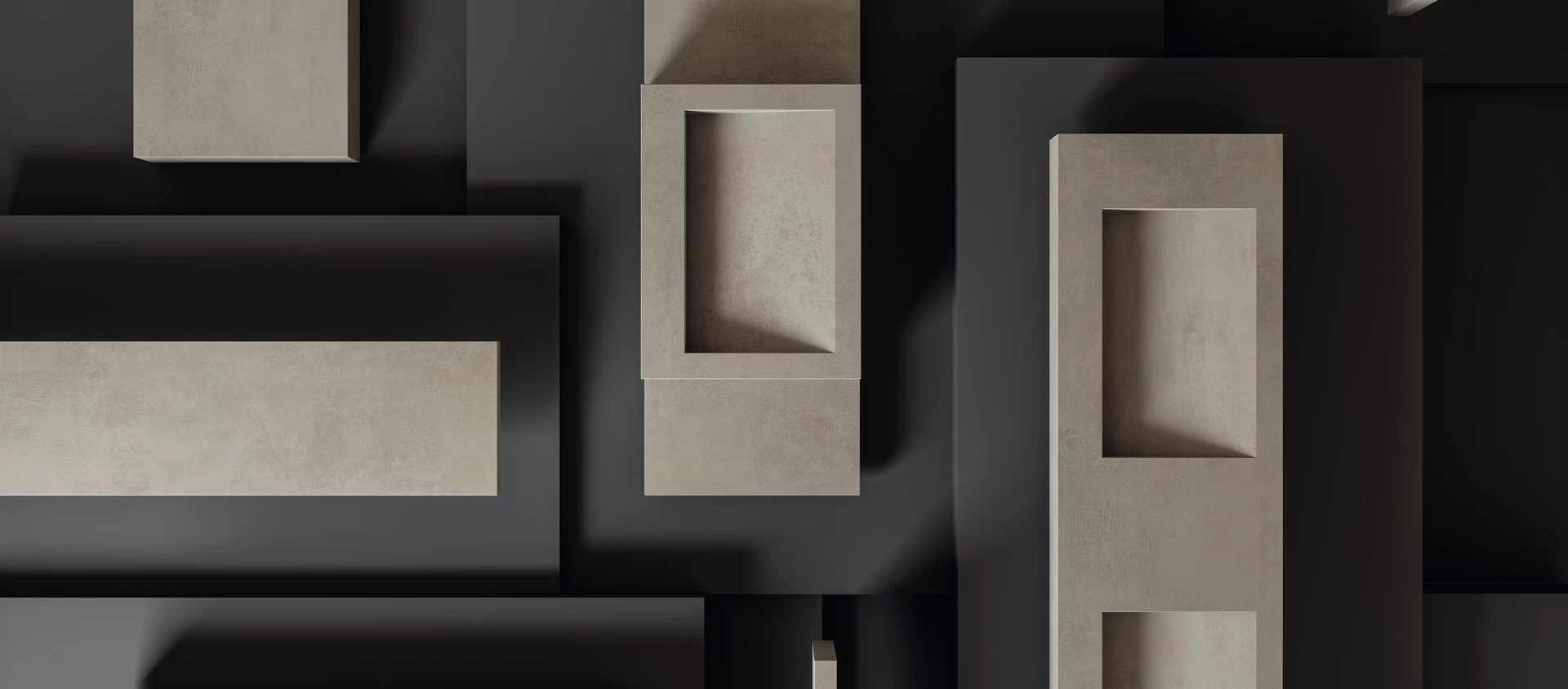 Furnishing elements for contemporary living.
Atlas Concorde offers a project entirely dedicated to furnishings that focuses on the value of ceramics. Atlas Concorde Habitat was created to expand the potential of porcelain surfaces, breathing life into a rich range of design elements and sinks that combine creativity and functionality.
IDEA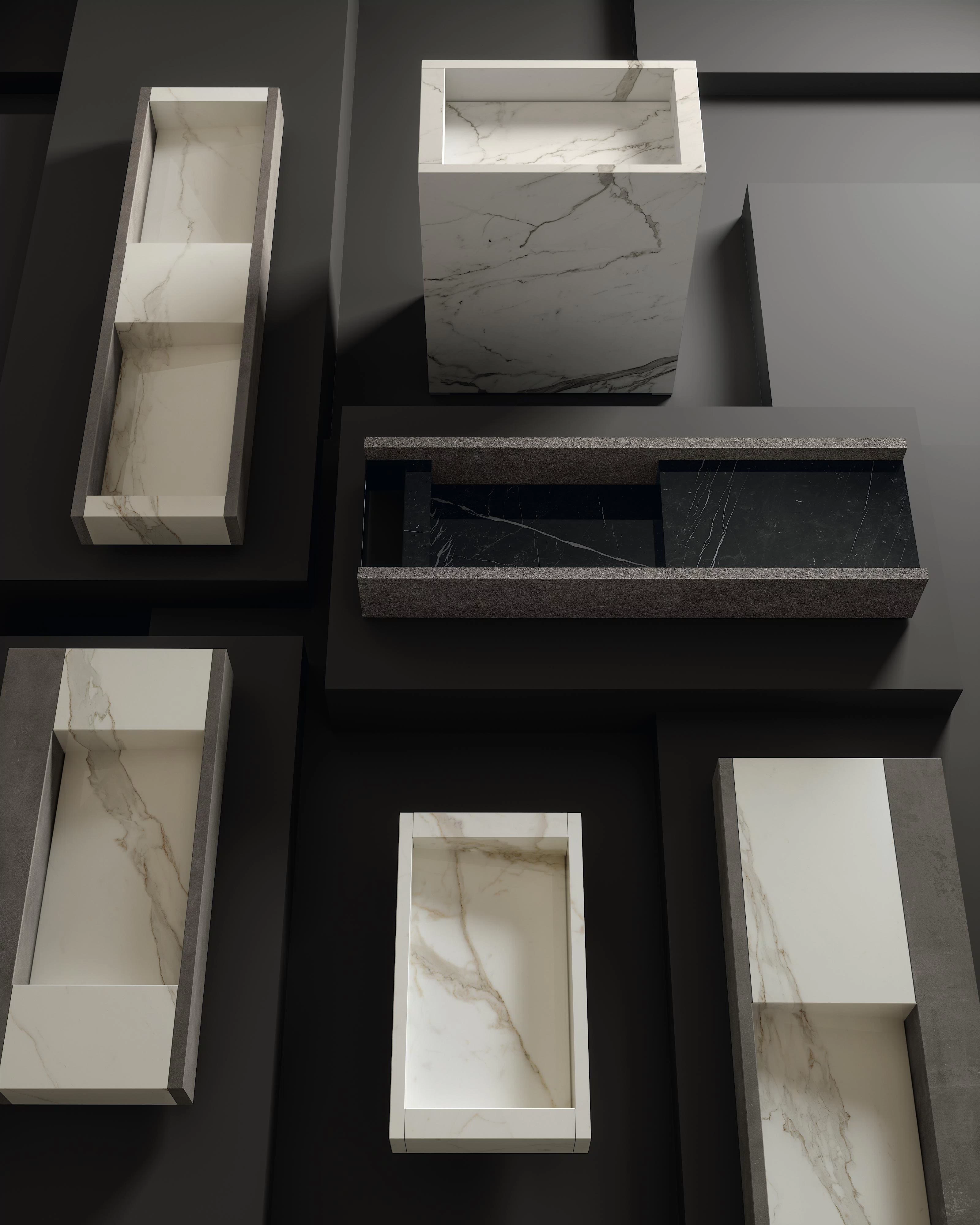 Change Perspective, to look beyond known volumes and spaces. Atlas Concorde Habitat was born for that. Reinventing design, in a path that responds to the needs of the retail and contract market. Made-in-Italy heritage, skills and expertise, declined to the context of washbasins and bathroom furniture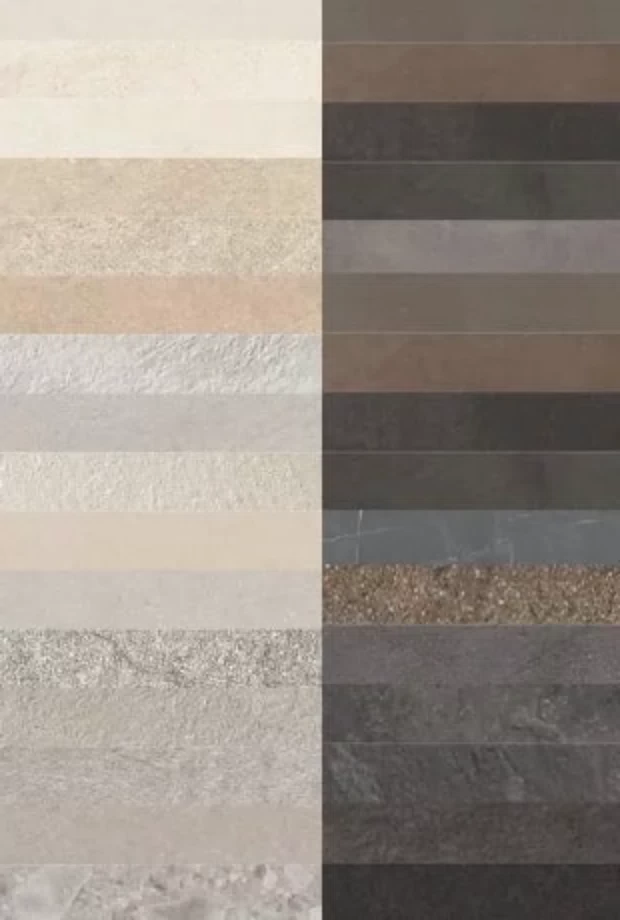 FUTURE
The mastery of our designers combined with creativity, innovation and industrial capacity. Dynamic contemporary creations and trendy collections, in pure Atlas Concorde style. A wide range of variants and colors that can be coordinated with the surfaces of the Atlas Concorde catalog.
PROJECT
The new shape of porcelain tiles, in a virtuous dialog with Atlas Concorde surfaces. Material-color coordination creating a coherent ecosystem between surfaces, washbasins, and bathroom fixtures. Two offers: Design with collections dedicated to consumer and retail market; Contract for large projects.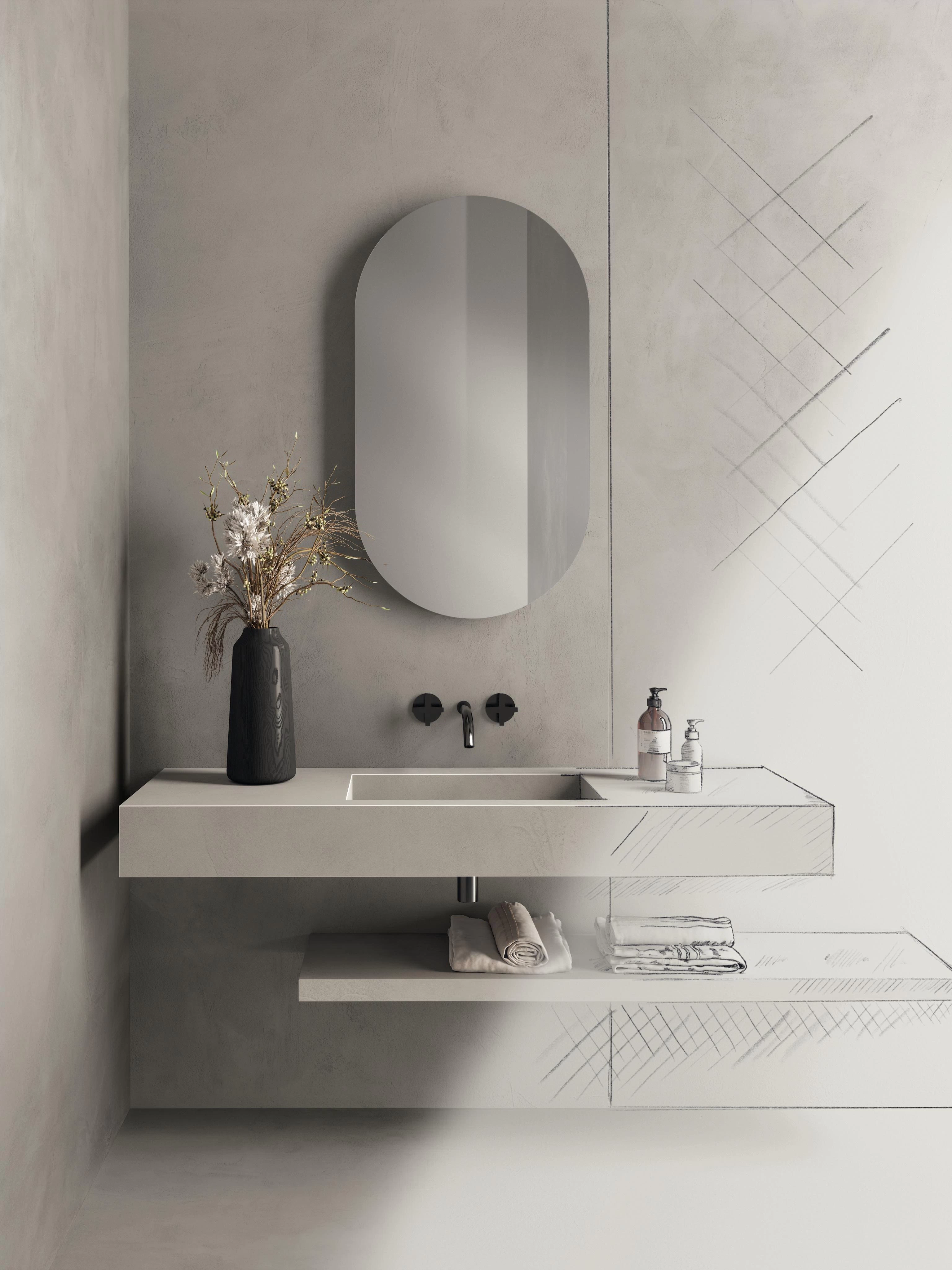 Dialogo by Mario Ferrarini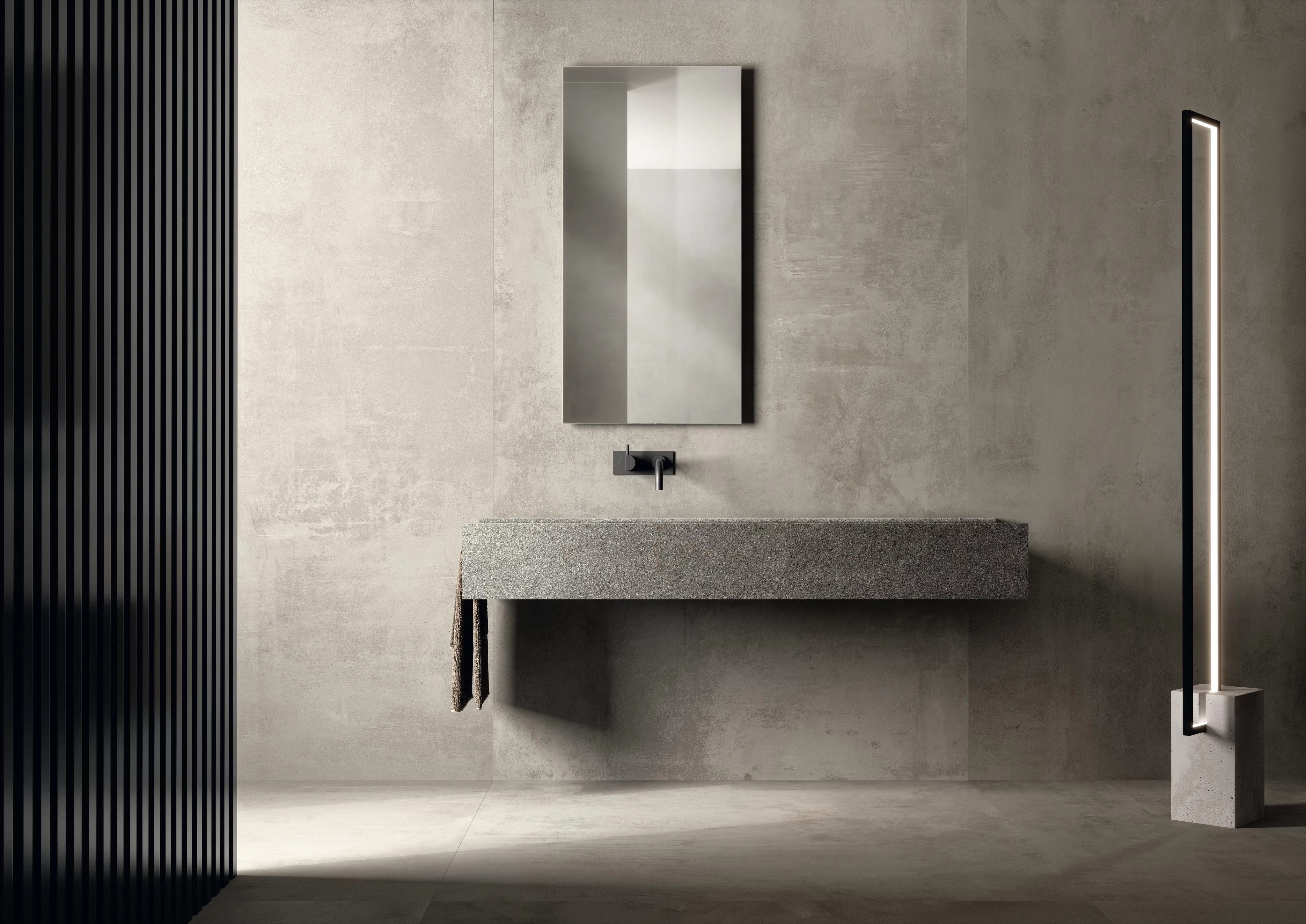 The Dialogo collection is characterized by solutions providing an elegant three-dimensional charm, available in multiple combinations.
Contract - Washbasins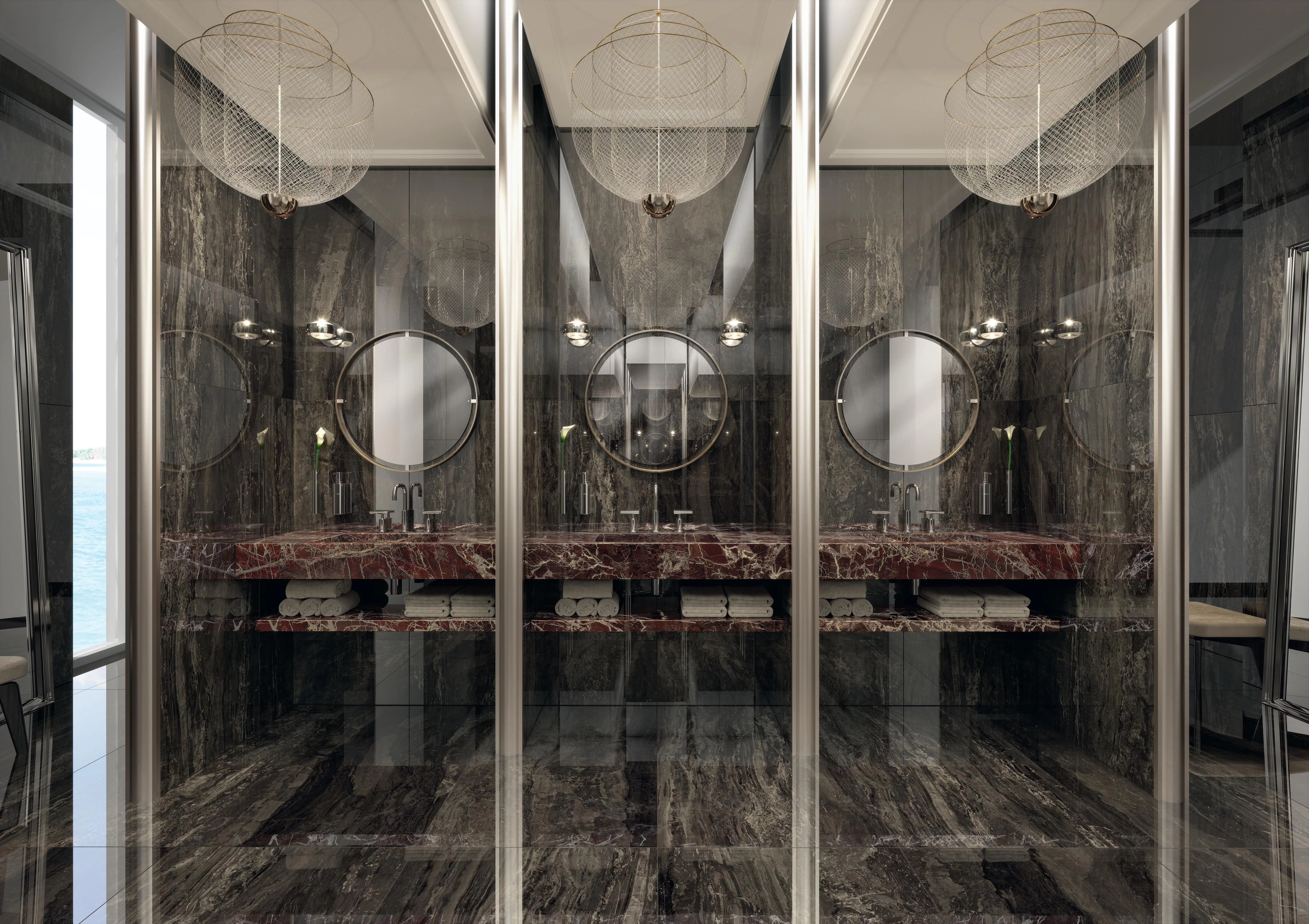 Atlas Concorde Habitat, a change of perspective to create a unique setting, with elegant furnishings, an expression of coherence between surfaces and furnishing accessories, which tell of Italian design. Customization is taken to the highest level with the Contract line, where it is the washbasin that adapts to the setting, not vice versa.
We are nearby. Visit the store.
Go the sales outlet section and find your nearest Atlas Concorde dealer.