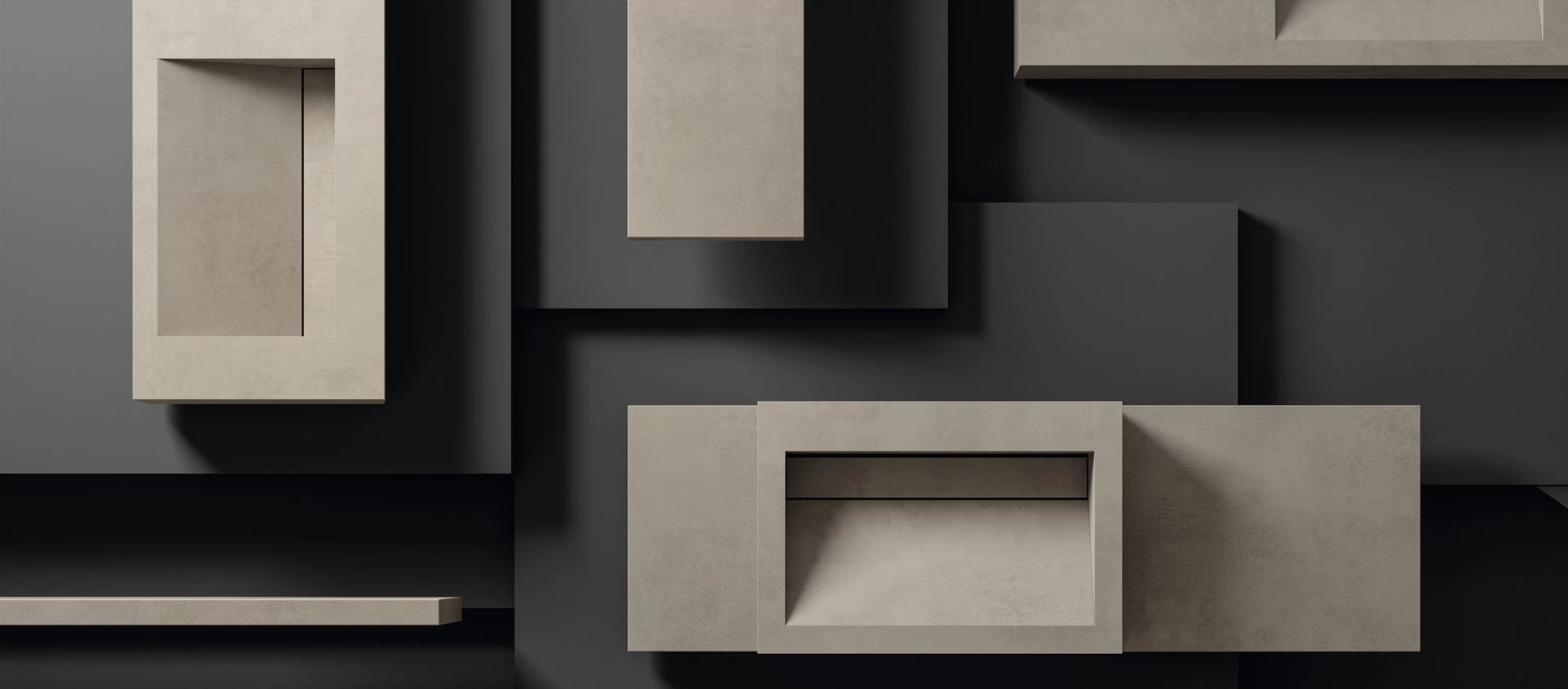 Furnishing elements for contemporary living.
Atlas Concorde offers a project entirely dedicated to furnishings, that focuses on the value of ceramics. Atlas Concorde Habitat was created to expand the potential of porcelain surfaces, giving shape to a complete offer of washbasins, vanity tops and shelves and capable of combining creativity and functionality. Italian design solutions, refined and trendy, which find an elegant harmonious language combined with Atlas Concorde ceramic surfaces.
MADE-IN-ITALY BATHROOM FURNITURE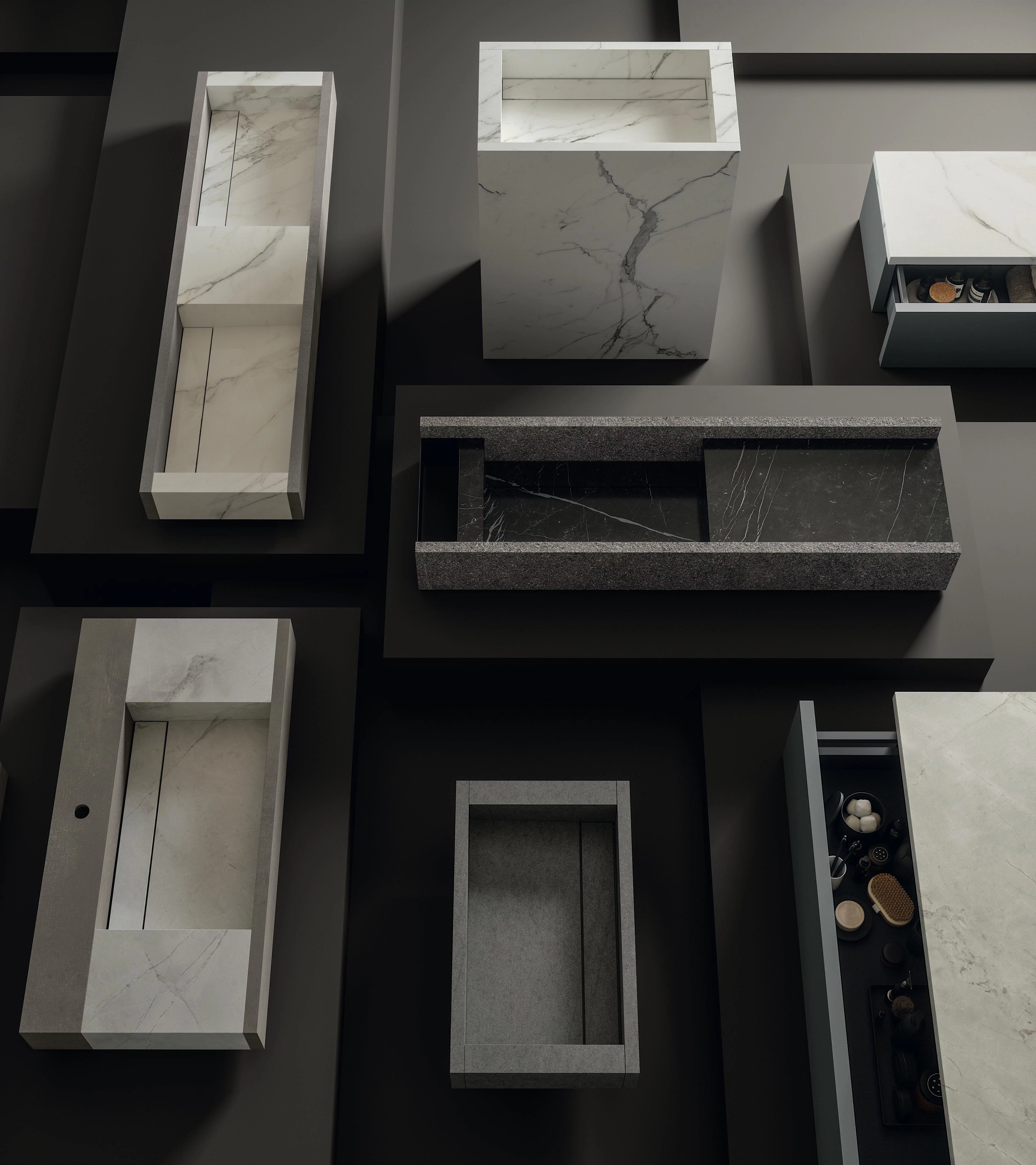 Atlas Concorde Habitat was created to offer a new creative perspective to contemporary architecture and interior design, with a line of porcelain bathroom furniture all Made in Italy, designed to meet the needs of end customers and designers looking for a versatile, reliable and elegant product.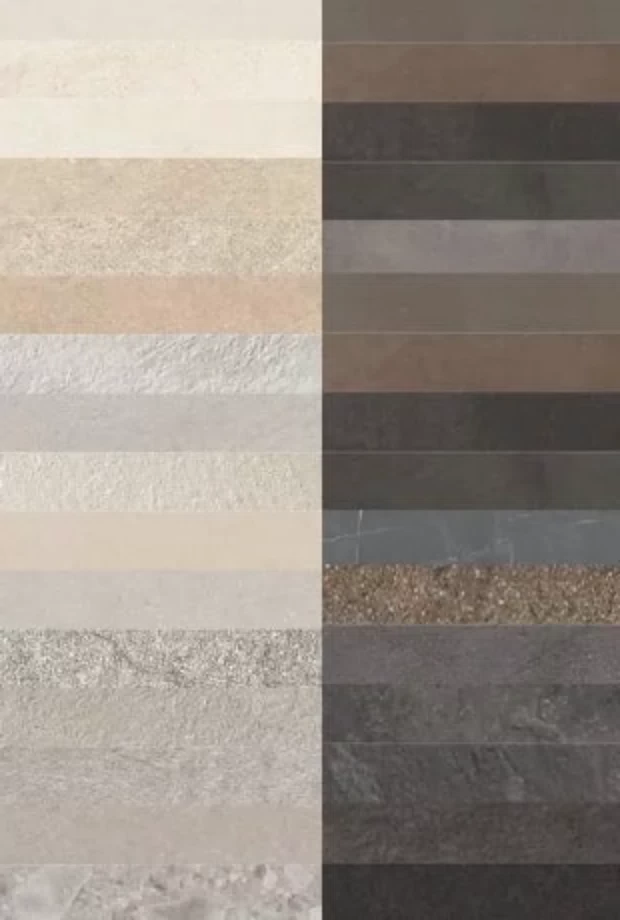 DESIGN MEETS WELL-BEING
The highest quality standards are the results of the merger of creativity, innovation and industrial capacity. Not only floor and wall tiles for indoor and outdoor use, but also a proposal entirely dedicated to bathroom furnishing, with washbasins and design elements that can be coordinated with the ceramic surfaces of the Atlas Concorde catalogue.
CERAMIC SOLUTIONS FOR A COORDINATED BATHROOM
Atlas Concorde Habitat porcelain design element collections are perfectly matched with Atlas Concorde ceramic floor and wall tiles, creating a unique and integrated system for the design of residential, commercial and hospitality interiors.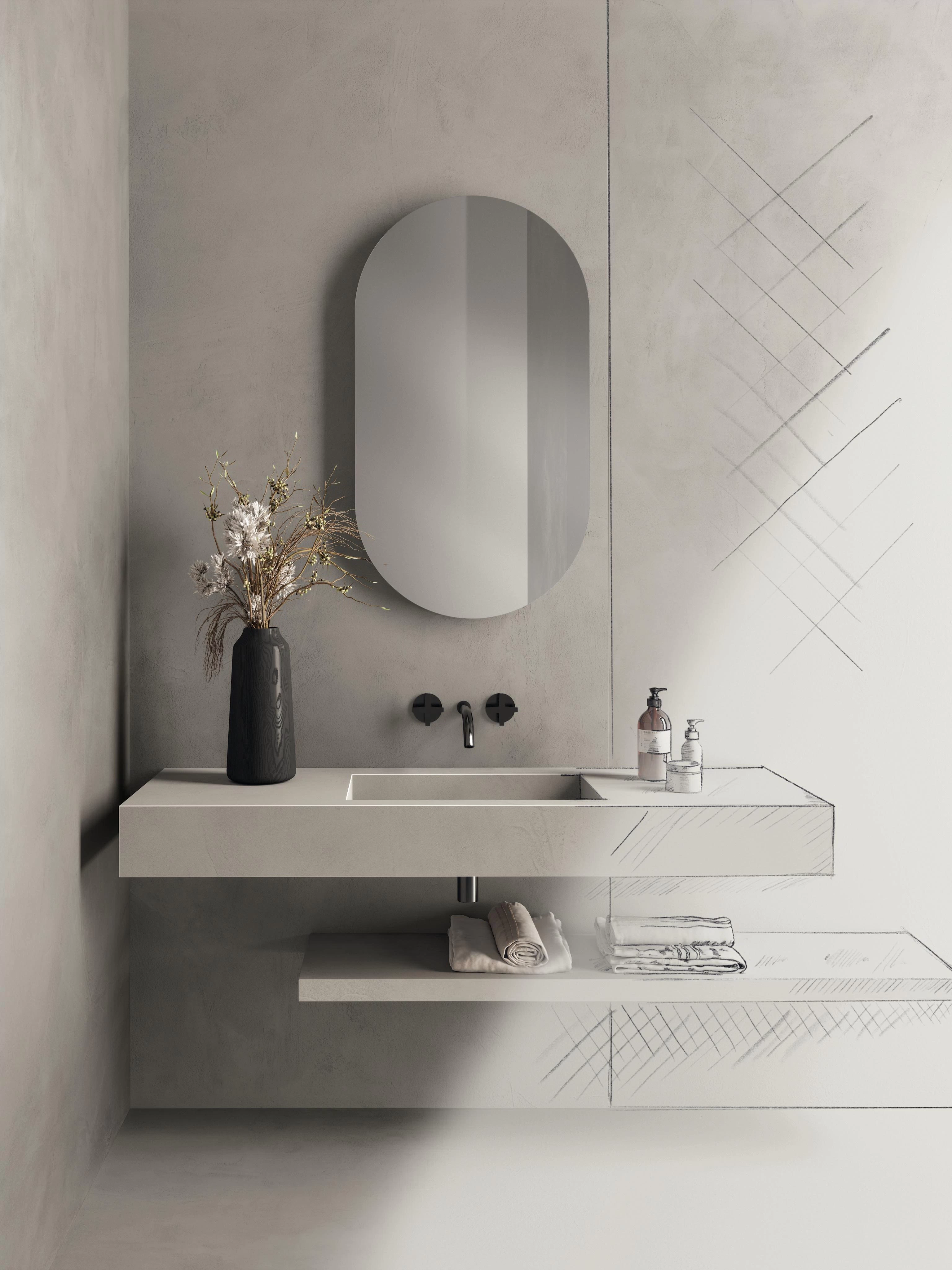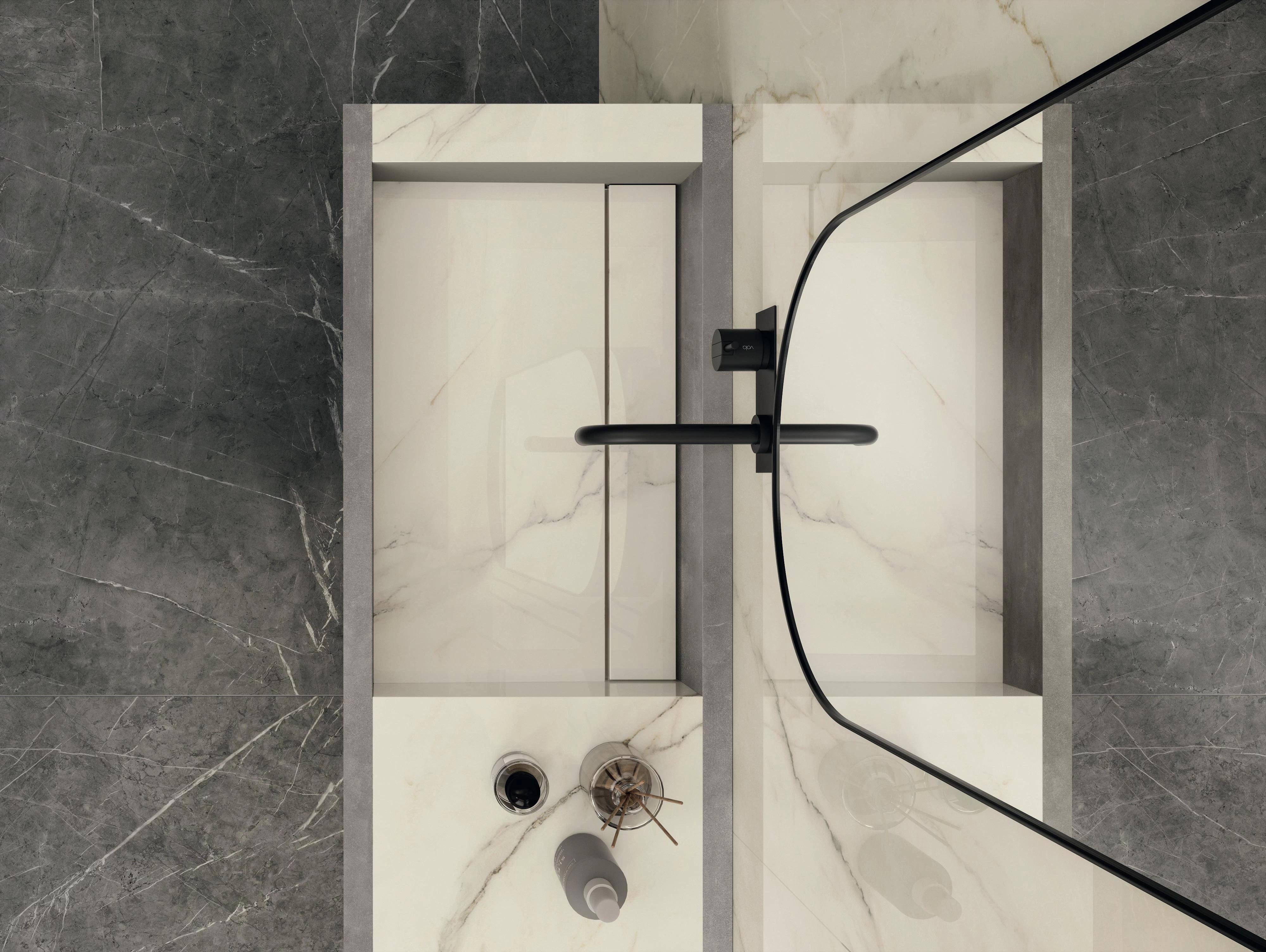 WHY ATLAS CONCORDE HABITAT?
› Solutions for settings with coordinated surfaces: Atlas Concorde Habitat offers a consistent ecosystem of wall, floor and bathroom furnishing.
› Hygienic and easy to clean: porcelain stoneware is an antibacterial material that can be cleaned with water and neutral detergents.
› Resistance: porcelain washbasins withstand all the stresses of everyday life.
› Functionality: all washbasin bowls are inspectable and made of stainless steel.
Dialogo by Mario Ferrarini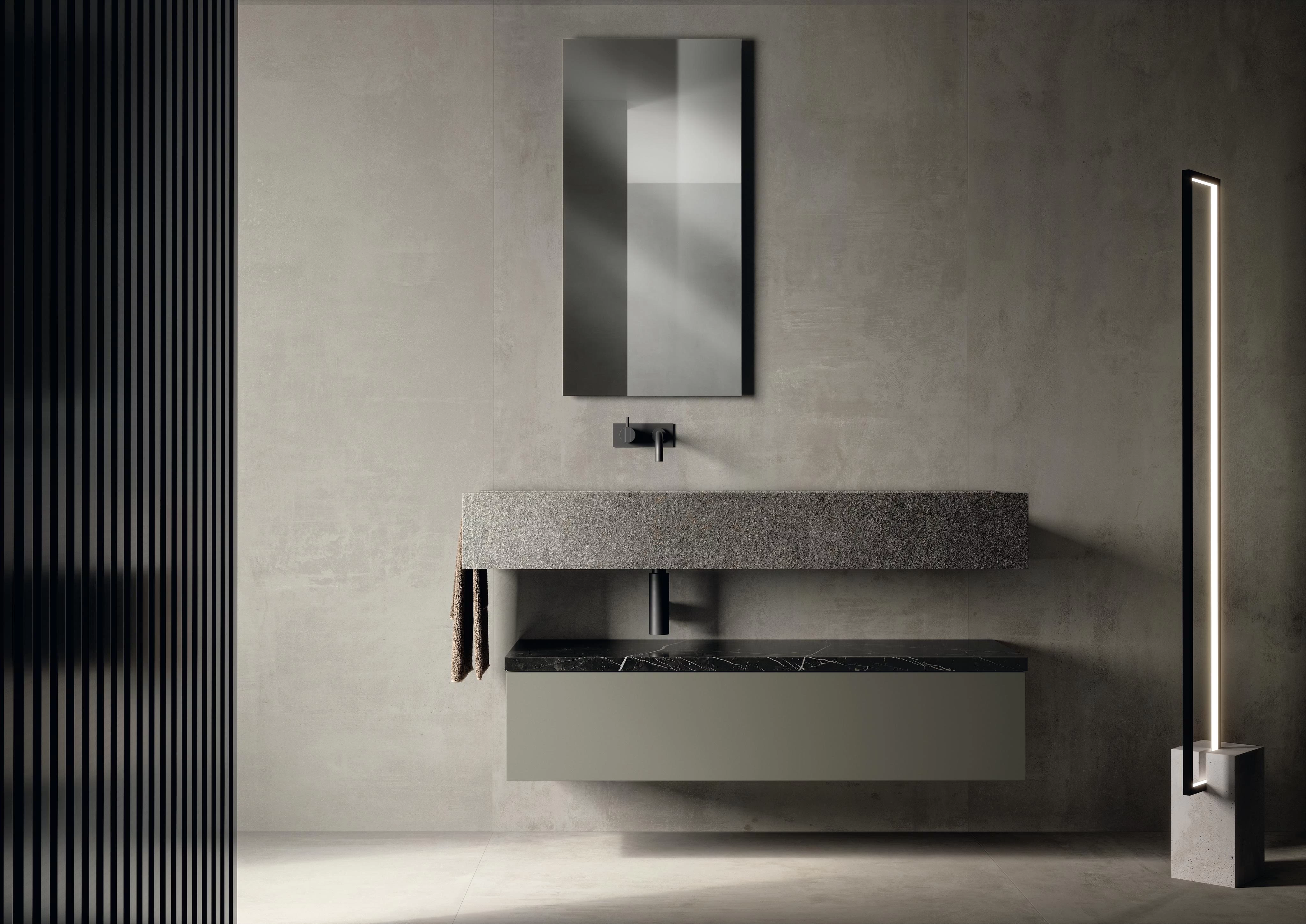 A collection of designer washbasins and furniture available in numerous stylistic and colour combinations.
Customisable bathroom design elements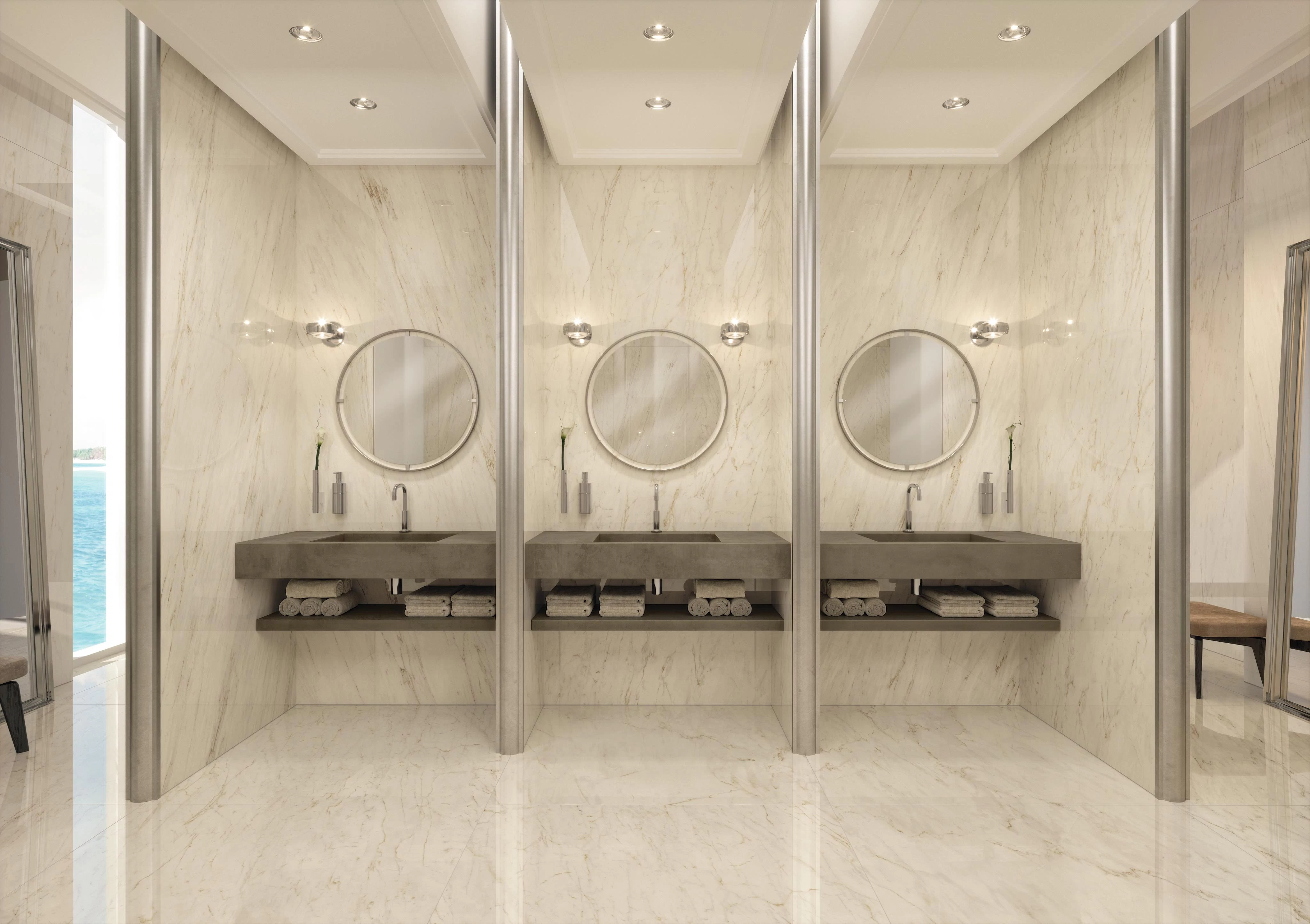 Porcelain washbasins, vanity tops and shelves that enhance the bathroom to the fullest, guaranteeing the highest levels of customisation.
We are nearby. Visit the store.
Go the sales outlet section and find your nearest Atlas Concorde dealer.