Bespoke bathroom furnishing
Atlas Concorde Habitat proposes a range of bespoke porcelain bathroom washbasins, shelves and vanity tops that can be customised according to project specifications. All products can be customised in detail, choosing sizes, finishes and a wide range of colours and materials from the Atlas Concorde ceramic surface collections.
To guarantee maximum design freedom, porcelain washbasins are available in three different product types to suit every utilisation purpose. They can be made in any colour and finish from the Atlas Concorde range of ceramic surfaces. All models are equipped with an accesible tub for easy cleaning.
Inspectable bowl
All porcelain bathroom washbasins come with a bowl having an inspectable bottom, so that dirt or impurities can be easily removed and possible obstructions avoided.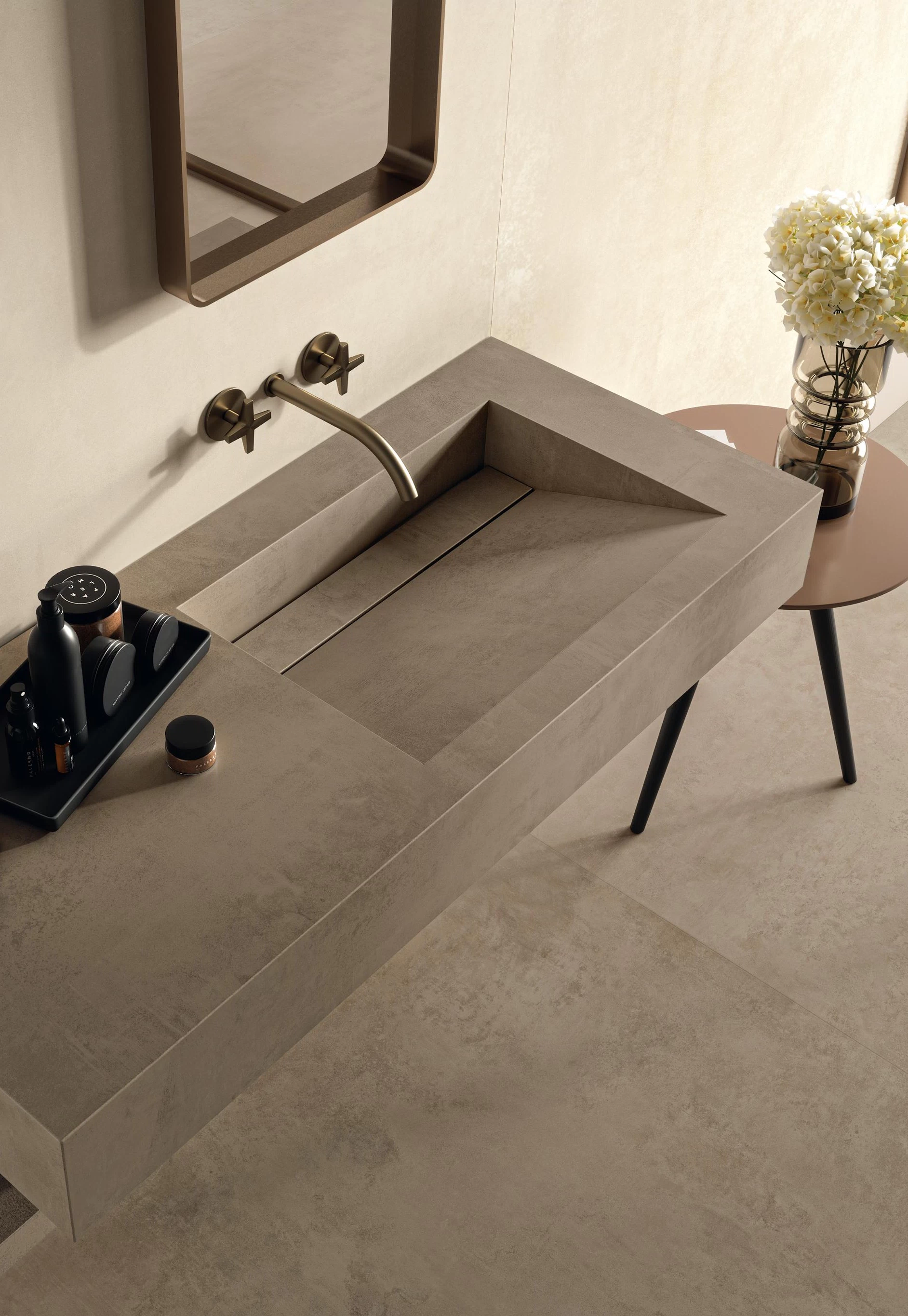 Furnishing design elements
In addition to the washbasin, it is possible to customise in detail colours, finishes and dimensions of shelves and countertops of basin or mixer tap, drawing on a wide range of stylistic variations.
Customisations
01. Product:
Selection of product and customisation.
02. Dimensions:
Selection of size and resulting cluster.
03. Look:
Selection of the look.
04. Colour:
Selection of colour and finish.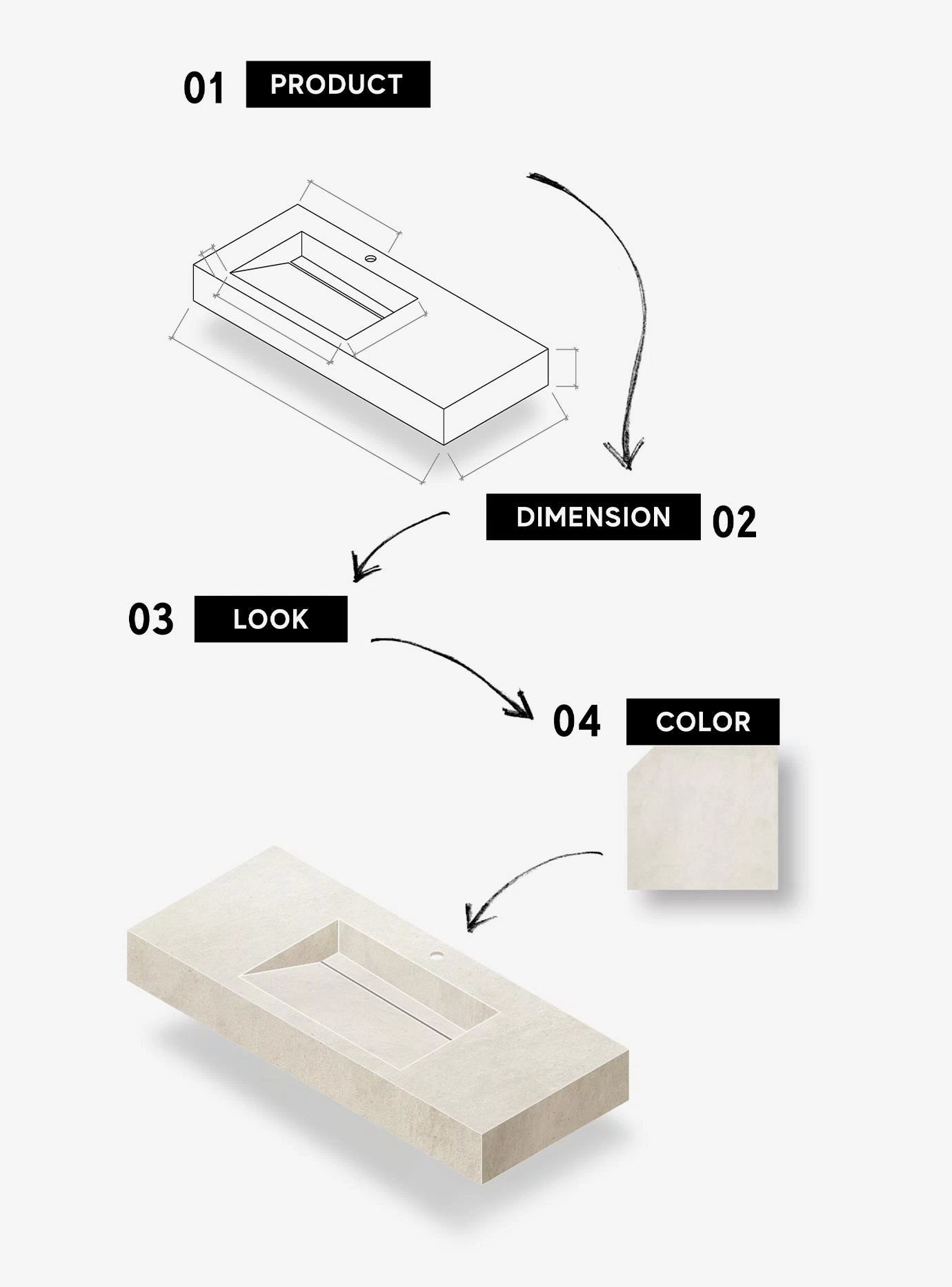 We are nearby. Visit the store.
Go the sales outlet section and find your nearest Atlas Concorde dealer.