Dialogo by Mario Ferrarini
Dialogo is a collection of sinks inspired by a desire to combine a variety of very different materials to create a harmonious synthesis where surface effects, colors, and volumes coexist. The collection was created by Mario Ferrarini, a designer with decades of experience in the bathroom furnishing sector.
Project origin
Atlas Concorde, with the collaboration of Mario Ferrarini, explored the esthetic and functional needs underlying the development of a designer sink. Dialogo translates this research into a range of products with calibrated lines and stylistic, color, and material characteristics that meet every functional need.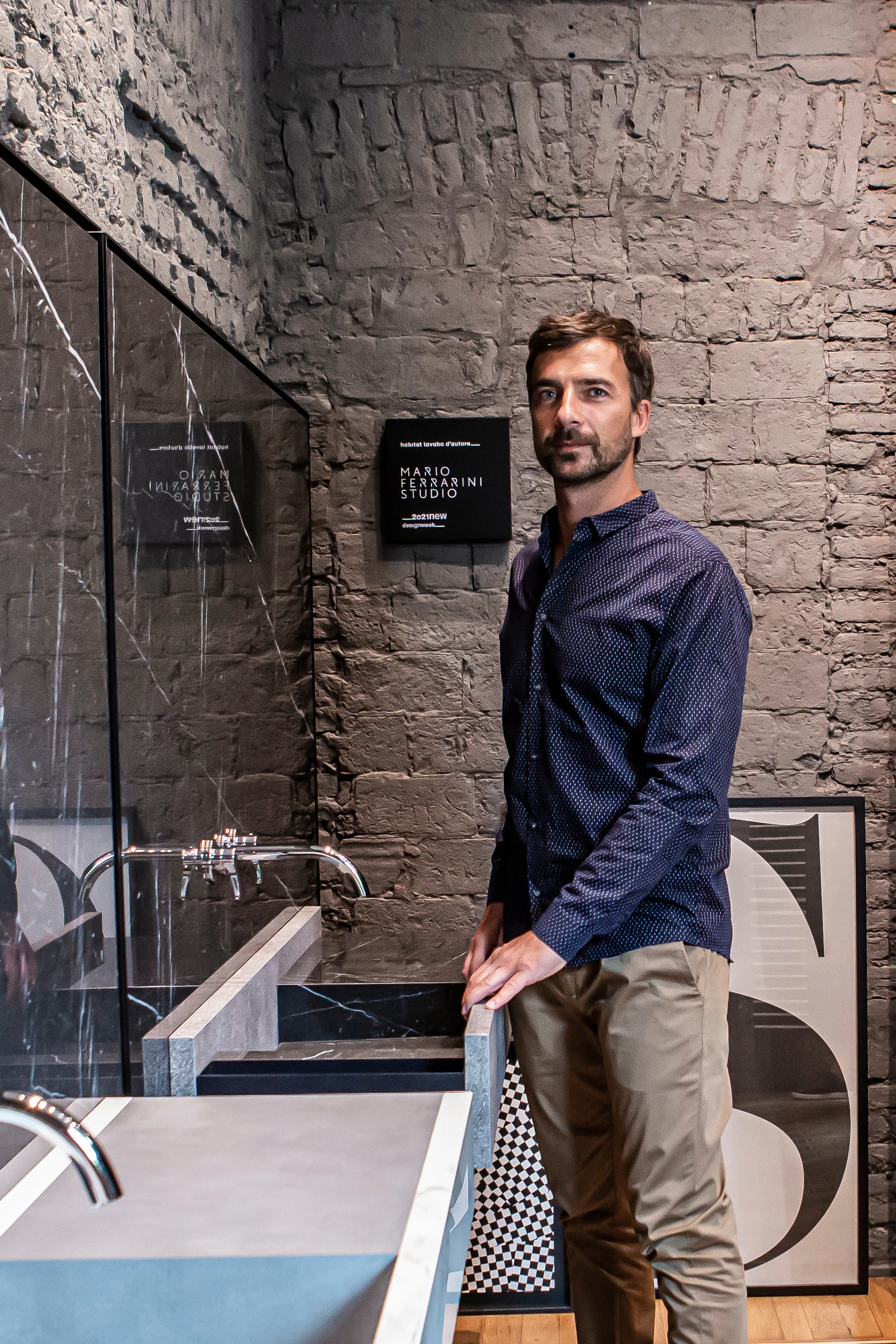 "We didn't start from a targeted analysis, but rather from a blank sheet of paper for sketching out our ideas. We started with just two lines, our outer limits, the banks of our collection. Moving within these parallel tracks we positioned full and empty spaces to generate boundaries and depth. The sink is thus the result of an interval between the different volumes in the third dimension."
Mario Ferrarini.
We are nearby. Visit the store.
Go the sales outlet section and find your nearest Atlas Concorde dealer.