Top
Made-to-measure bathroom vanity tops, suitable for any style and customisable in terms of finish, thickness and dimensions. Made of porcelain stoneware, it is resistant to water, humidity and aggressive detergents. It is a choice safe for you and the environment. The ceramic material is antibacterial, counteracts the spread of germs and bacteria and can be easily recycled at the end of its life cycle.
Characteristics
› Bespoke porcelain surface
› Position and size of the holes for the washbasin made to measure
› Suitable for any bowl model
› No minimum number of pieces to be ordered
› Resistant
› Easy to clean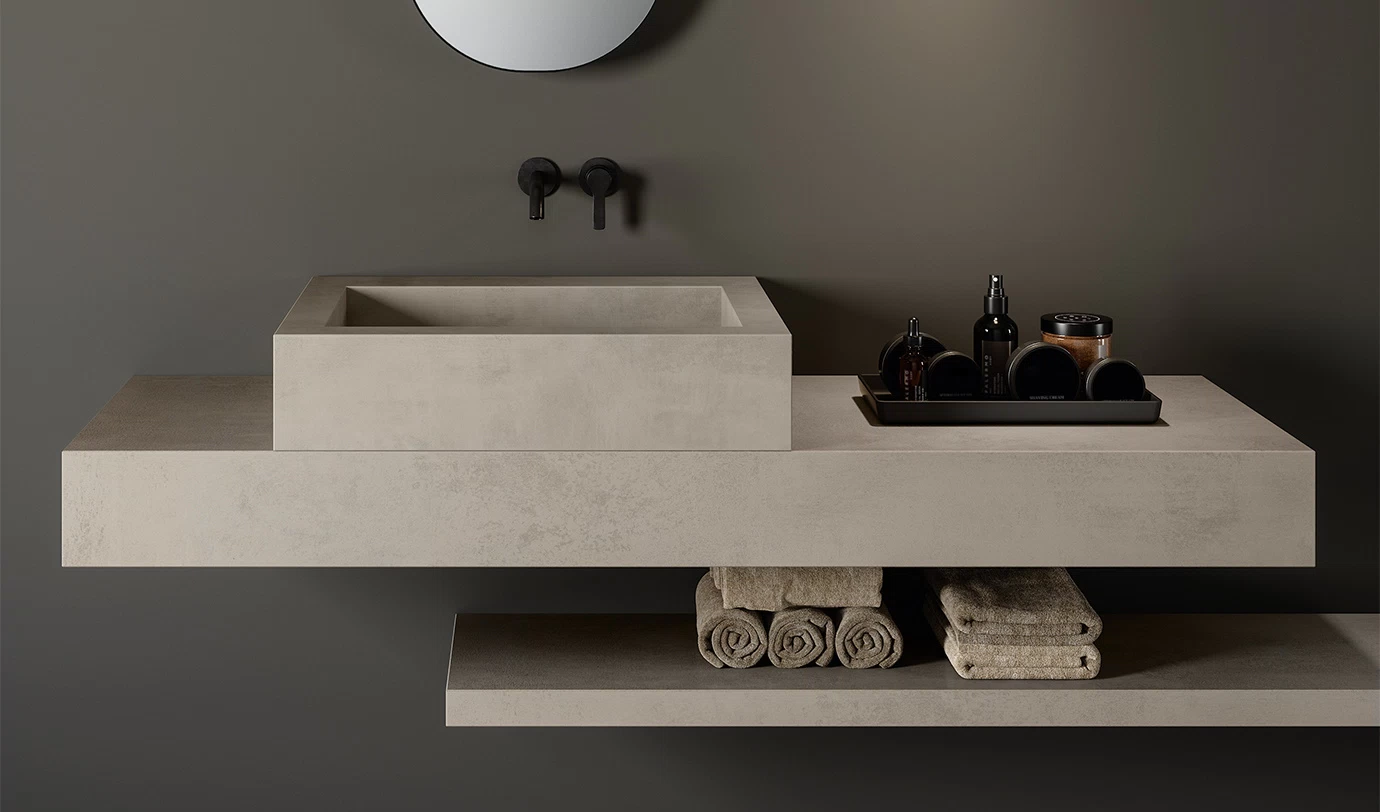 We are nearby. Visit the store.
Go the sales outlet section and find your nearest Atlas Concorde dealer.