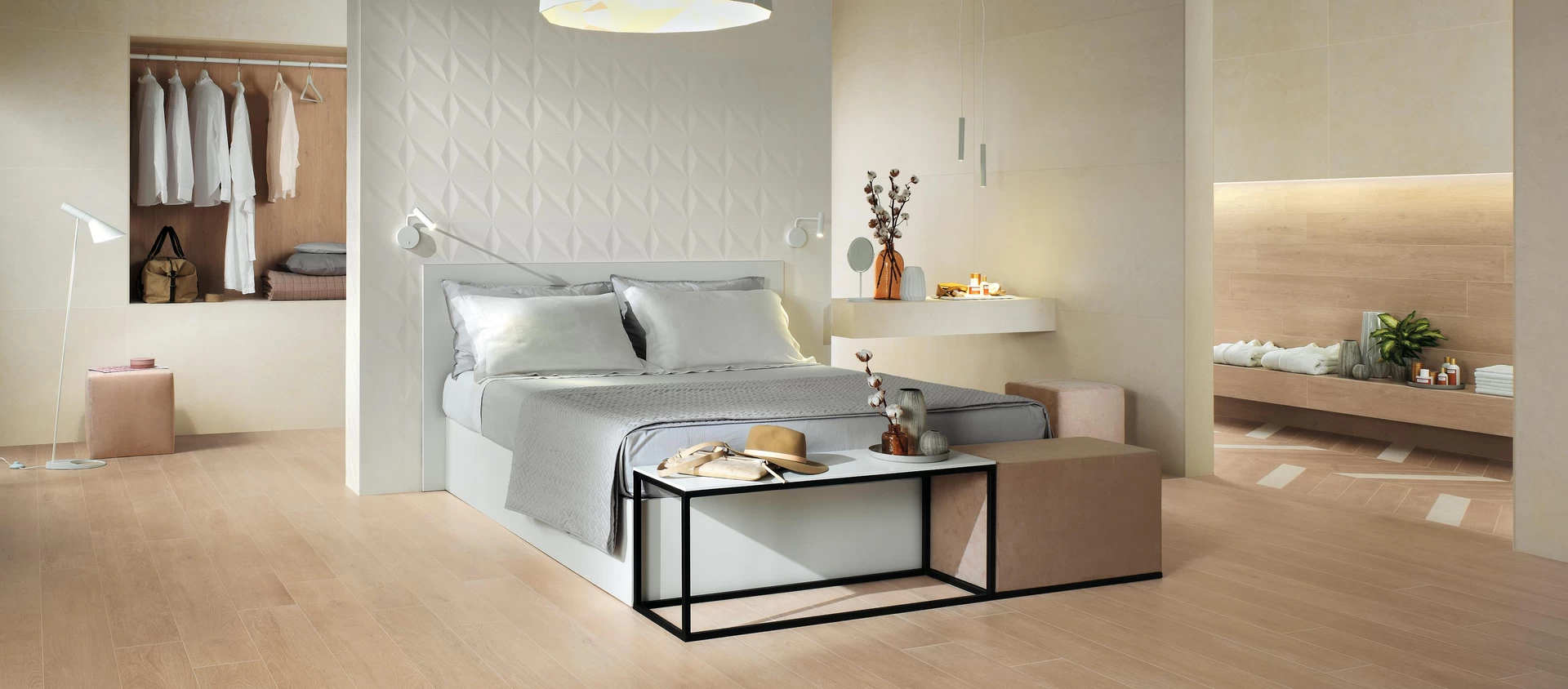 Nid
NATURAL CHARACTER AND AUTHENTICITY
Authenticity for nature-inspired projects
A cozy and welcoming atmosphere is desired for the home, as well as hospitality and wellness environments. The balanced elegance of oak-effect porcelain tiles finds its maximum expression in projects that focus on authenticity and naturalness.
Natural ambiance shades for a cozy atmosphere
The collection is inspired by the essence of natural oak in its purity, which is then expressed in an elegant, sophisticated, contemporary and versatile range of colors.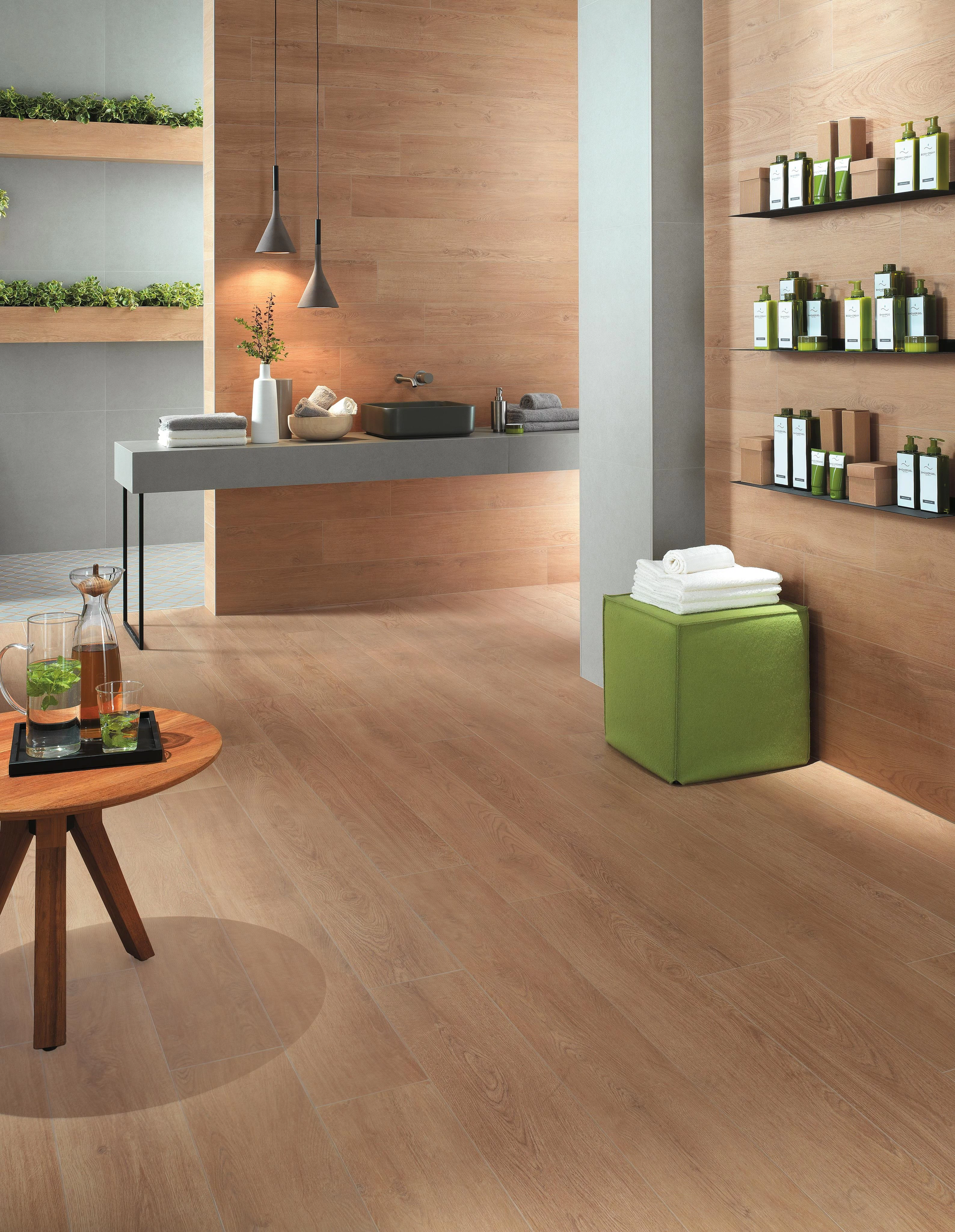 The purity of the wood effect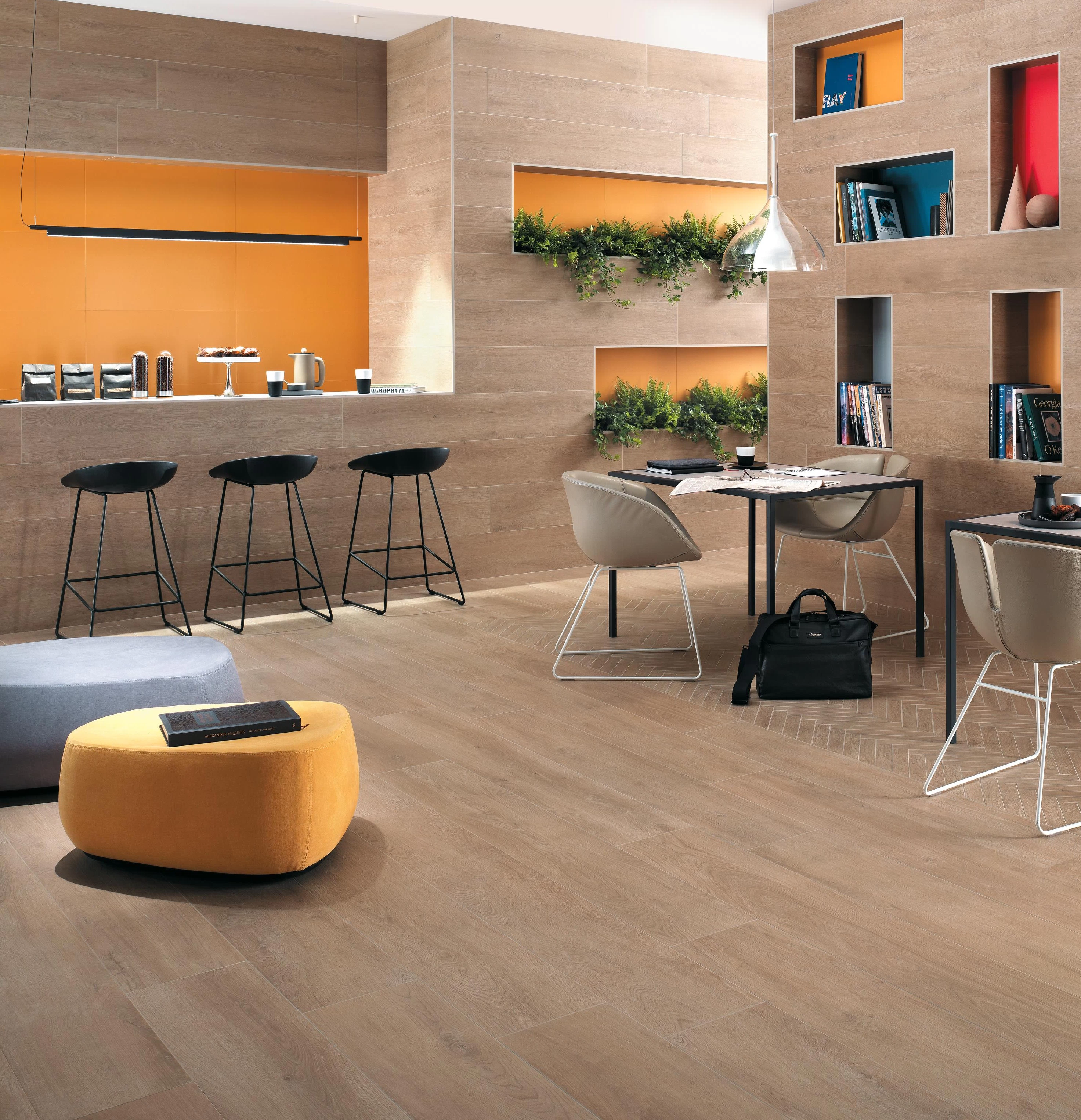 The raw look brings out the essential nature of the oak, making the collection ideal for the design of authentic spaces. Perfectly versatile, it combines with stone and concrete-effect materials as well as with color accents.
The collection includes 2 cm thickness, porcelain tile surfaces to meet the technical and design needs of contemporary exteriors.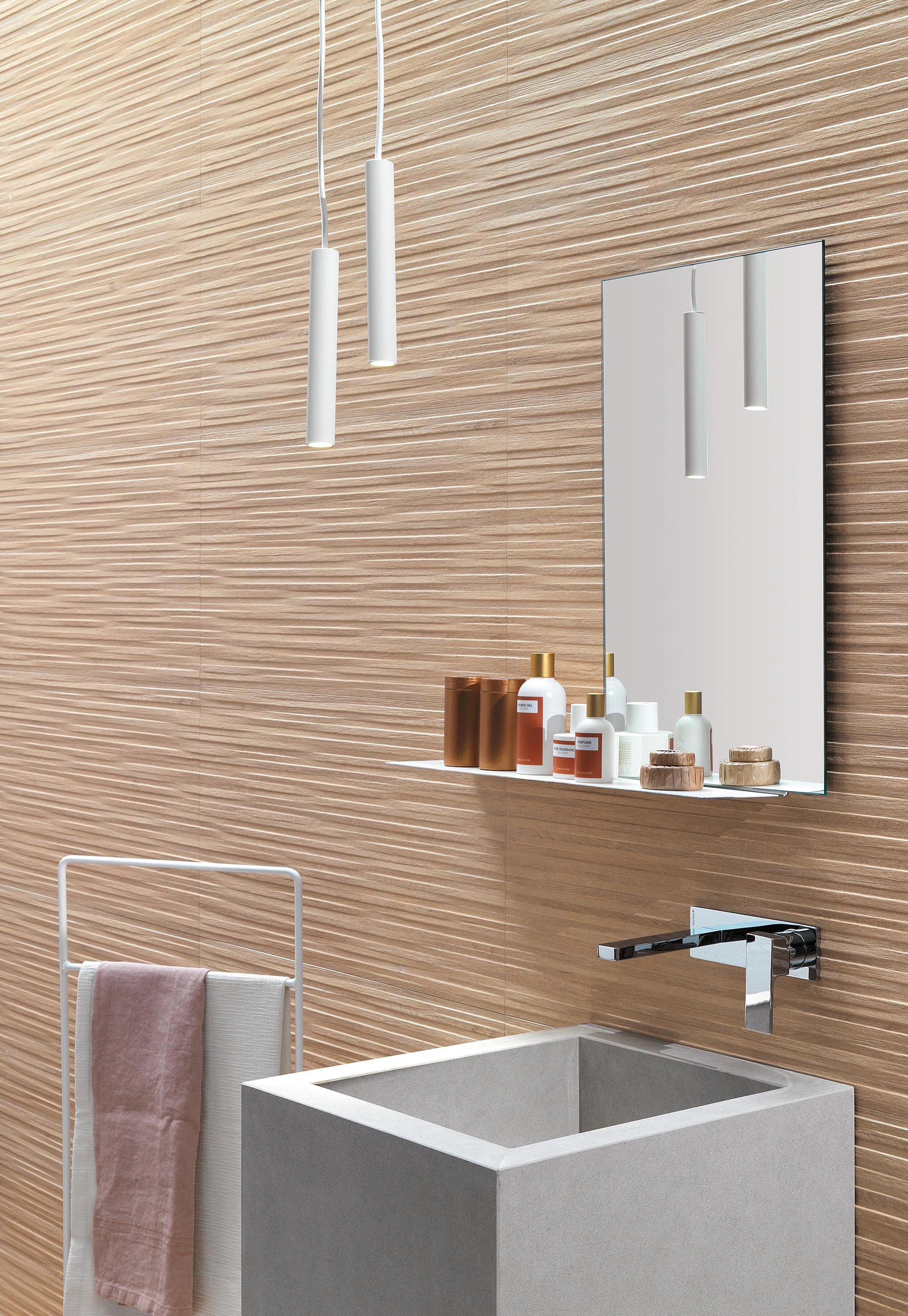 Contemporary and
decorative soul
In addition to the many porcelain decorations, including classic motifs like chevron, herringbone and tatami, it's the three-dimensional, wood-effect, ceramic wall tiles that make the difference, for an original look on the wall.
Contact us