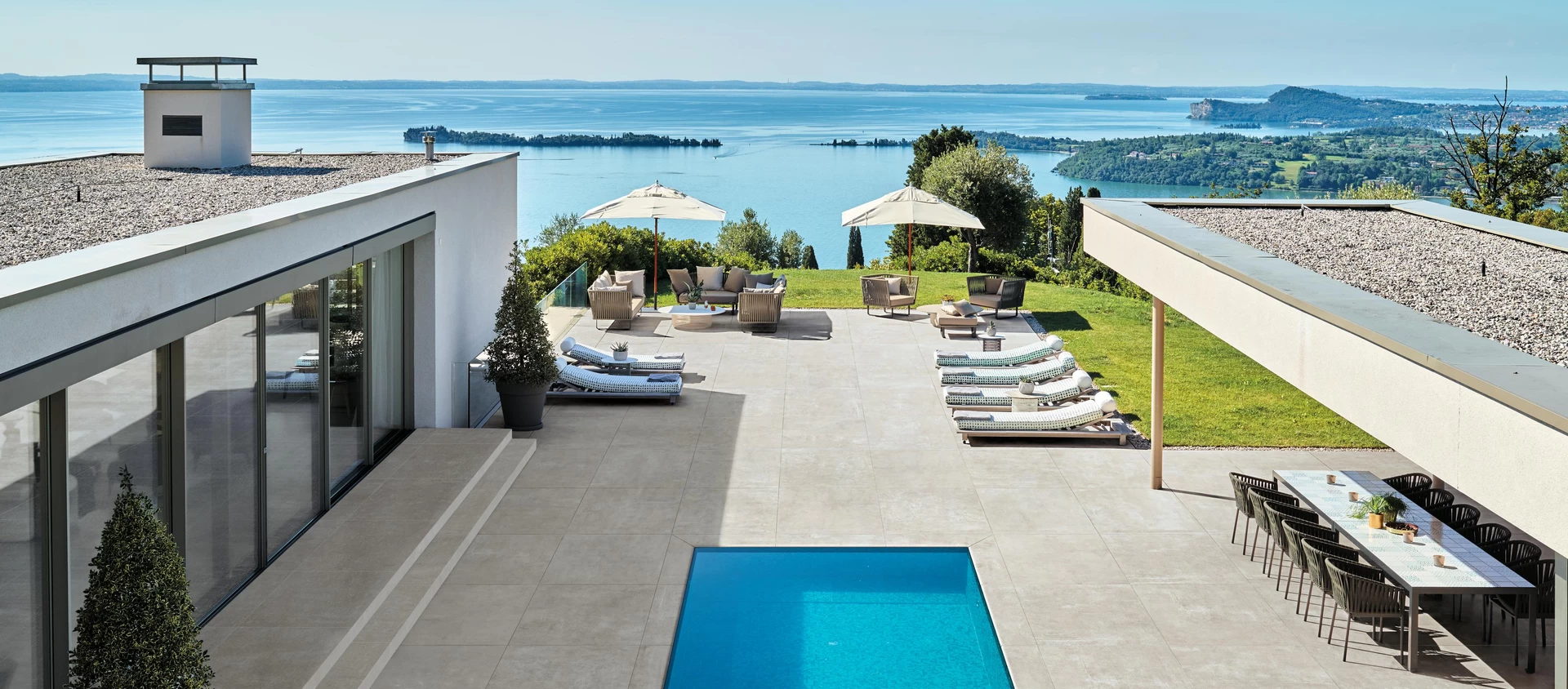 From indoor to outdoor
Outdoor
Design
Gardens, pools and urban furnishing: with Atlas Concorde outdoor products it is possible to combine maximum design freedom with exceptional technical performance.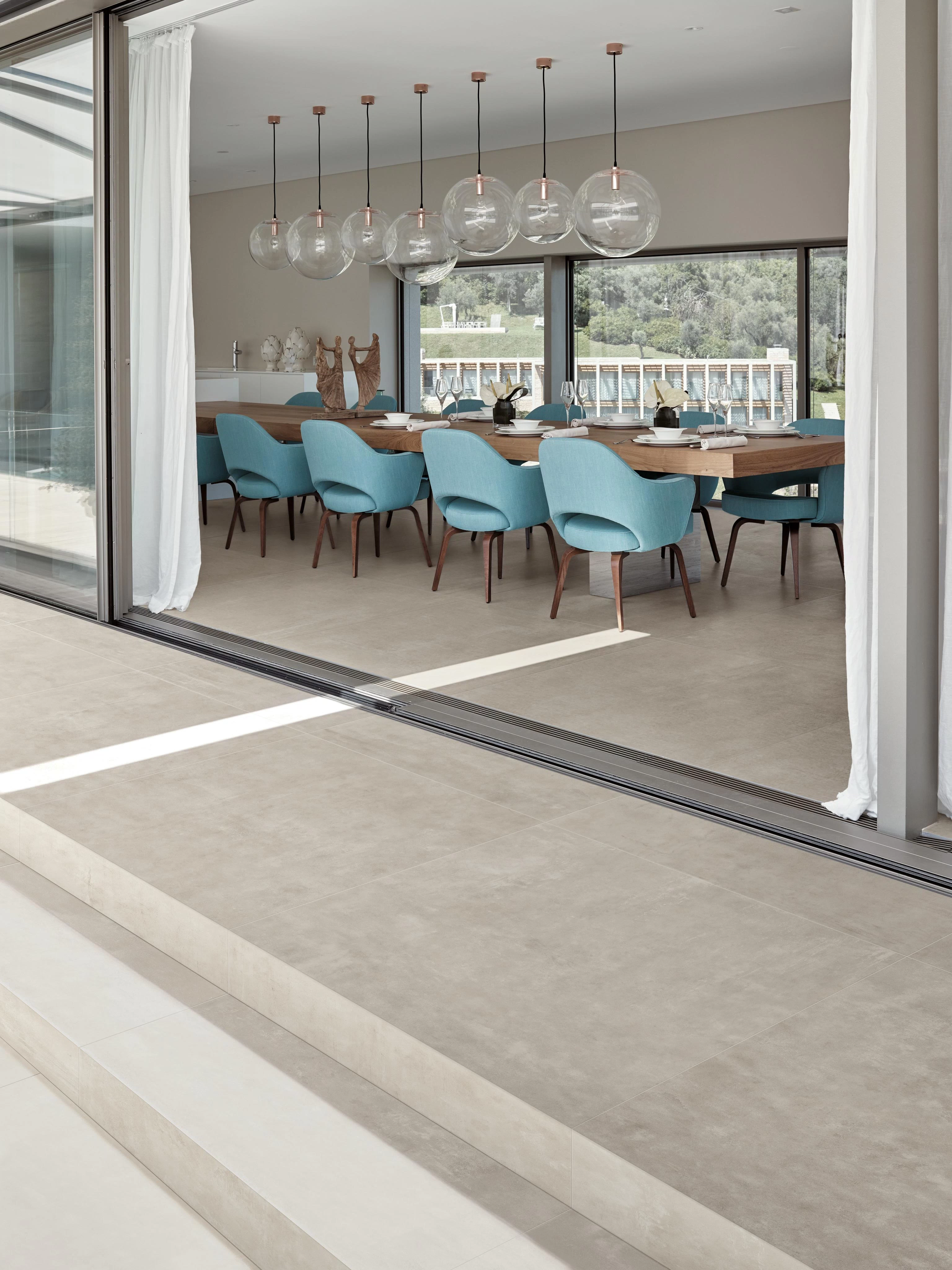 Aesthetic continuity between inside and out
With the Atlas Concorde outdoor range, it is possible to conceive the outdoor as a natural extension of indoor spaces. External spaces become the ideal context in which to enjoy intense moments of calm and sharing, far from the chaos of daily life.
Trim tiles
The Atlas Concorde Outdoor Design offering is enriched with a vast range of special pieces for pools, gardens and urban furnishing. The ideal solution with which to satisfy the most varied and ambitious of design needs.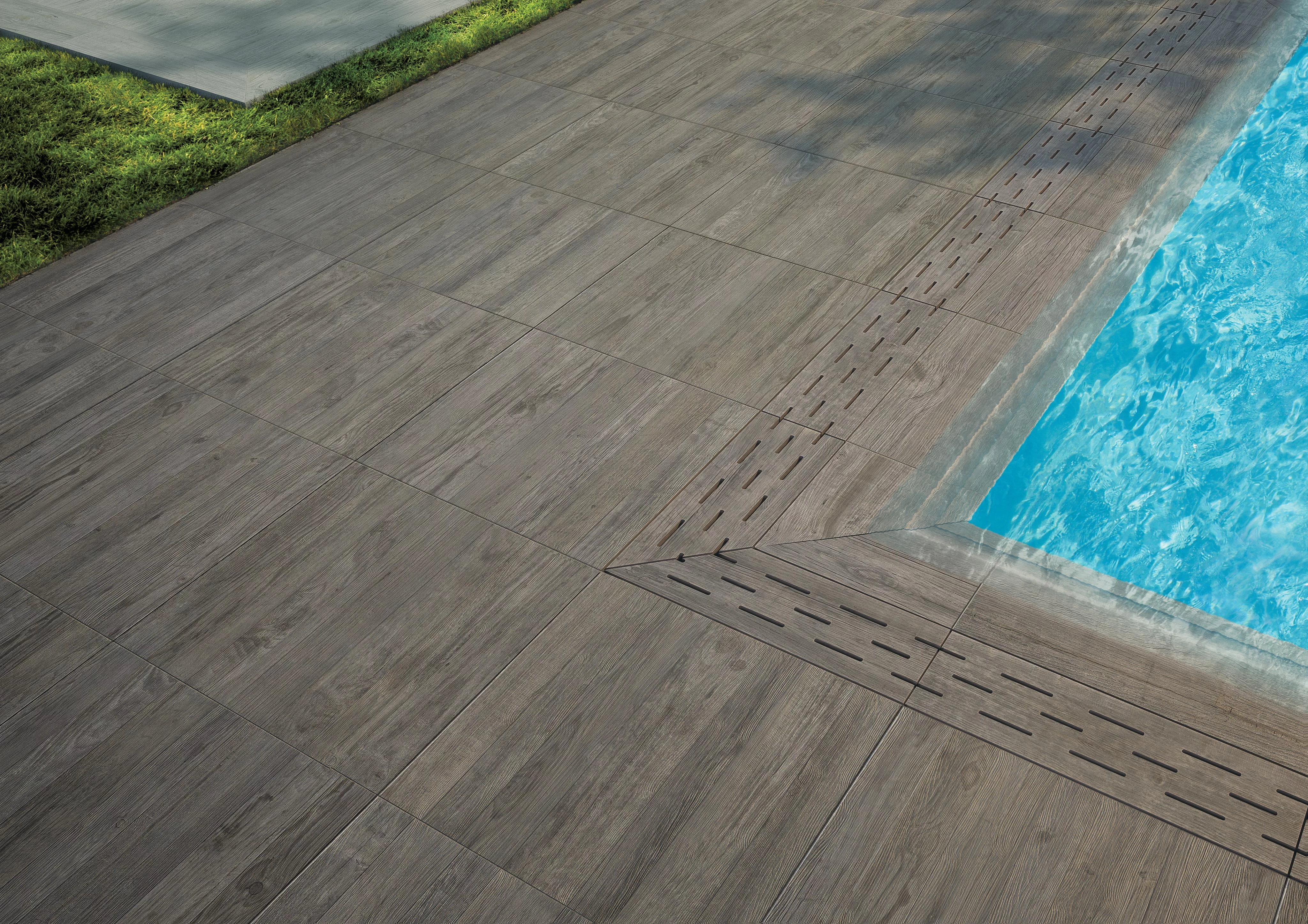 All the resistance of outdoor design.
Extremely resistant to breaking loads
More resistant and less subject to change over time than cement or natural stone paving slabs.
High anti-slip properties
Salt-proof
Weather-proof
Non-absorbing (< 0.1%)
Frost-proof
Acid-proof
Fire-proof (class A1 – EN 13501:1)
Mold, moss and pesticide resistant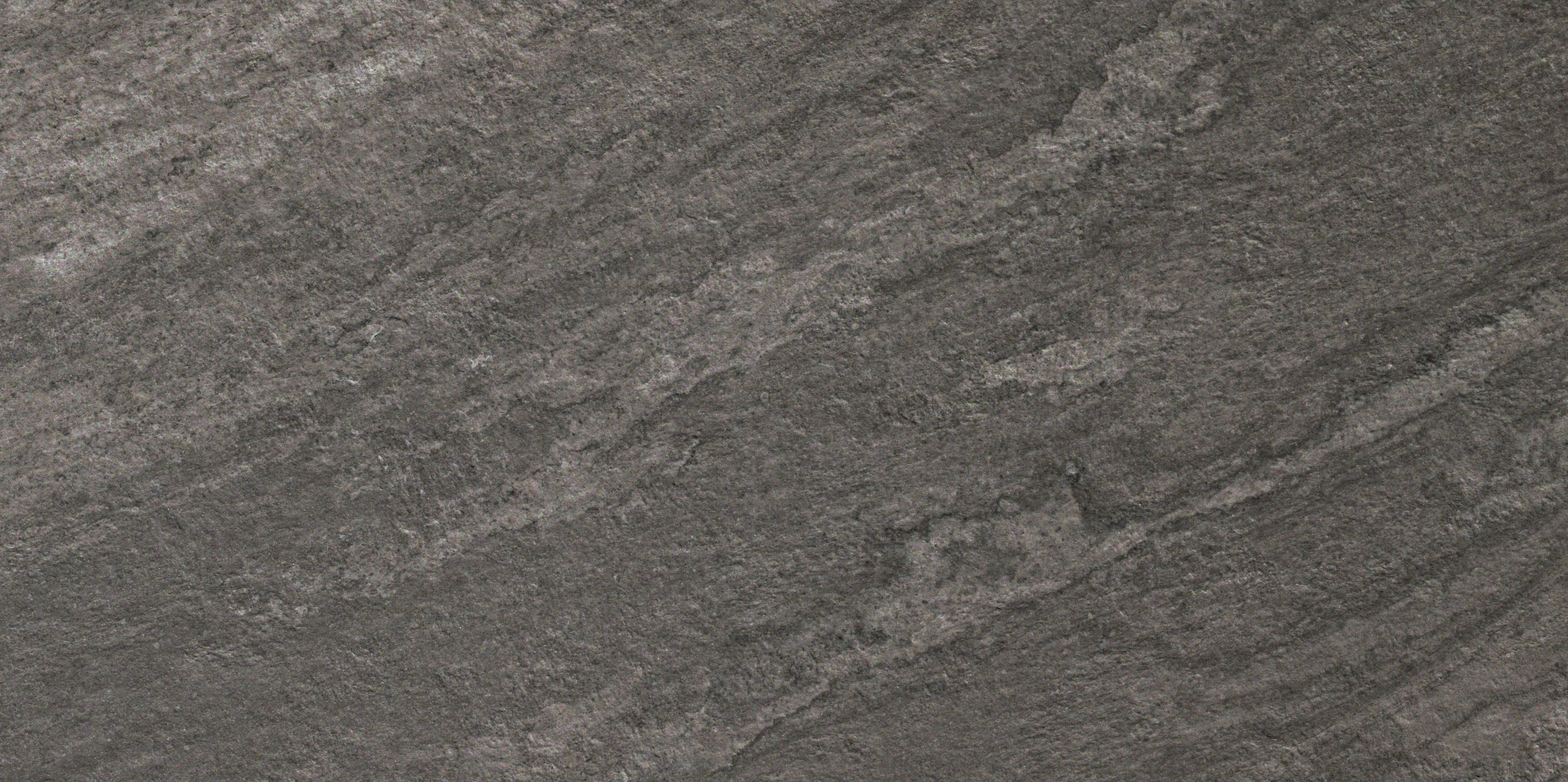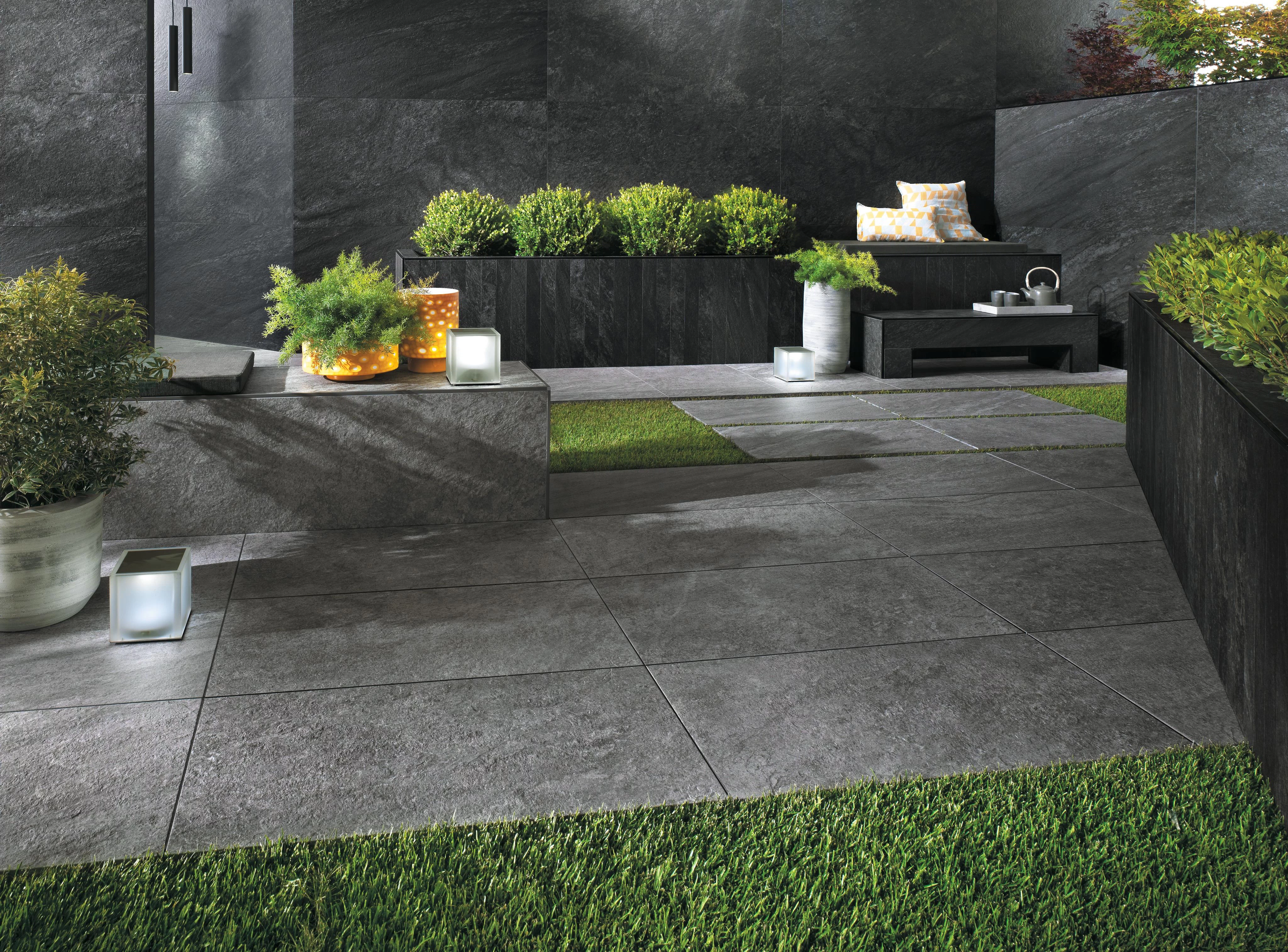 Products of 20 mm and 30 mm thickness
The 20 and 30 mm slabs combine the advantages of outdoor porcelain tile with those of thick ceramic pieces. Thanks to the many installation options, the 20 and 30 mm thick sizes are the ideal, ecological solution for the outdoor flooring of residential or public spaces.
We are nearby. Visit the store.
Go the sales outlet section and find your nearest Atlas Concorde dealer.