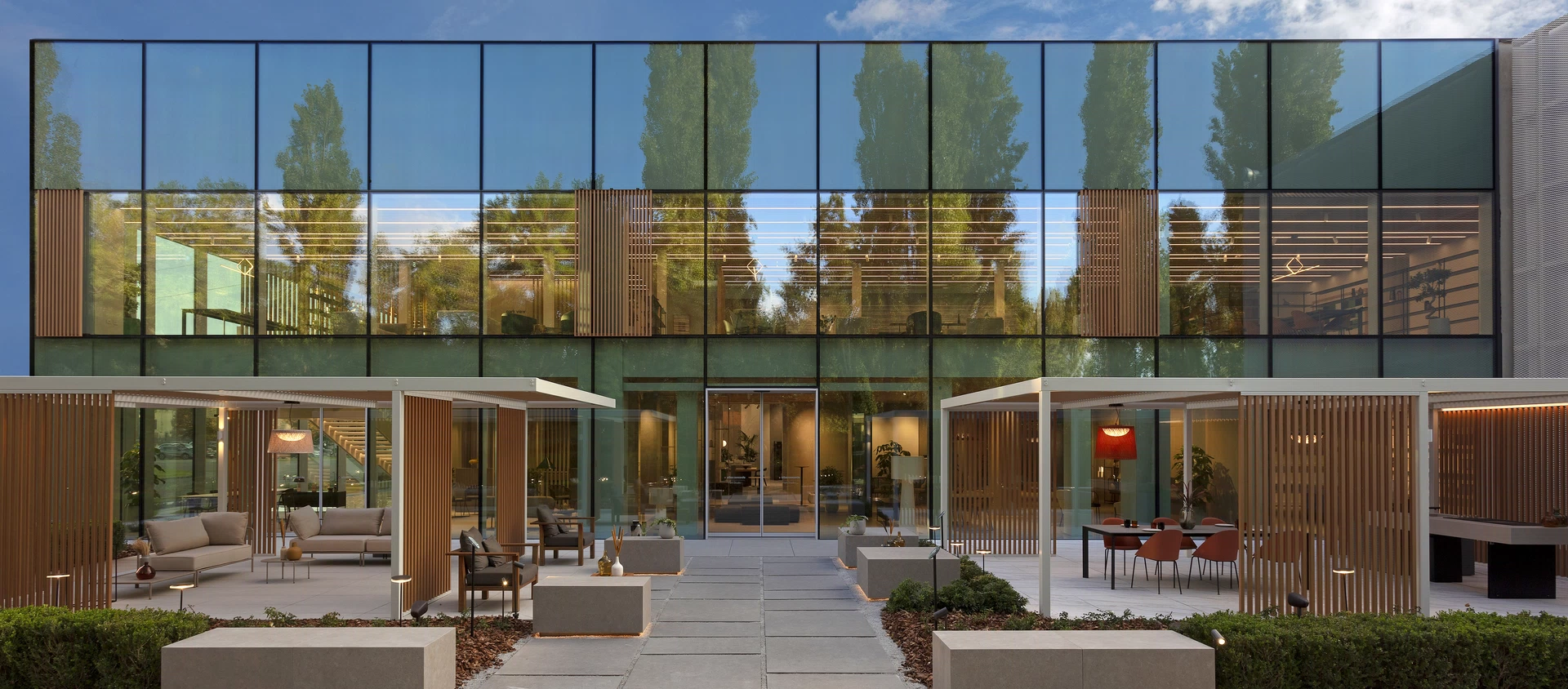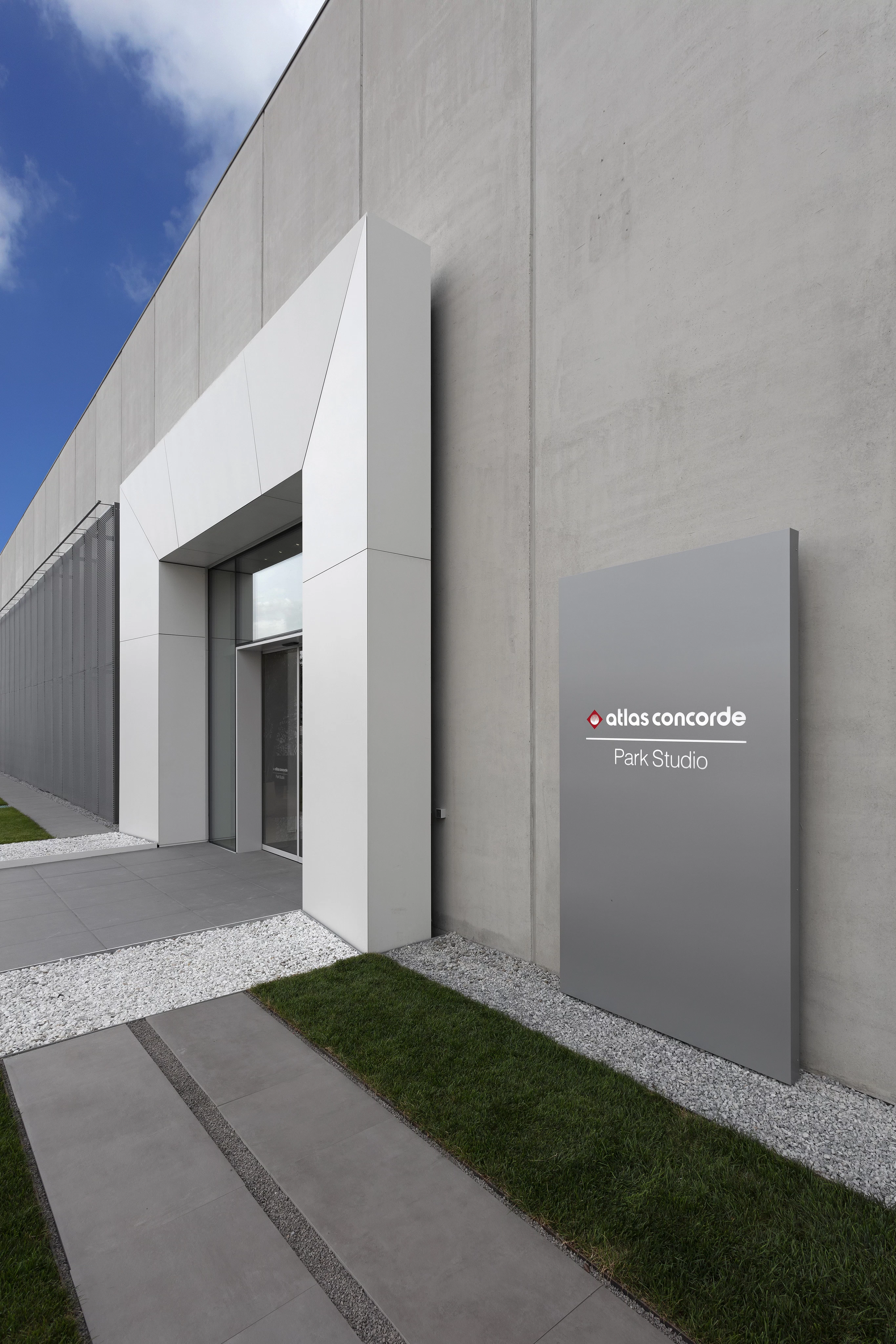 Atlas Concorde Park Studio
Inside the Atlas Concorde headquarters, the new Atlas Concorde Park Studio is born, an innovative exhibition space of more than 3,000 square meters, capable of combining hospitality, elegance and modernity. This new space, set in a four-hectare century-old park, is the embodiment of the identity and uniqueness of Atlas Concorde and its Brands, Atlas Plan and Atlas Concorde Habitat.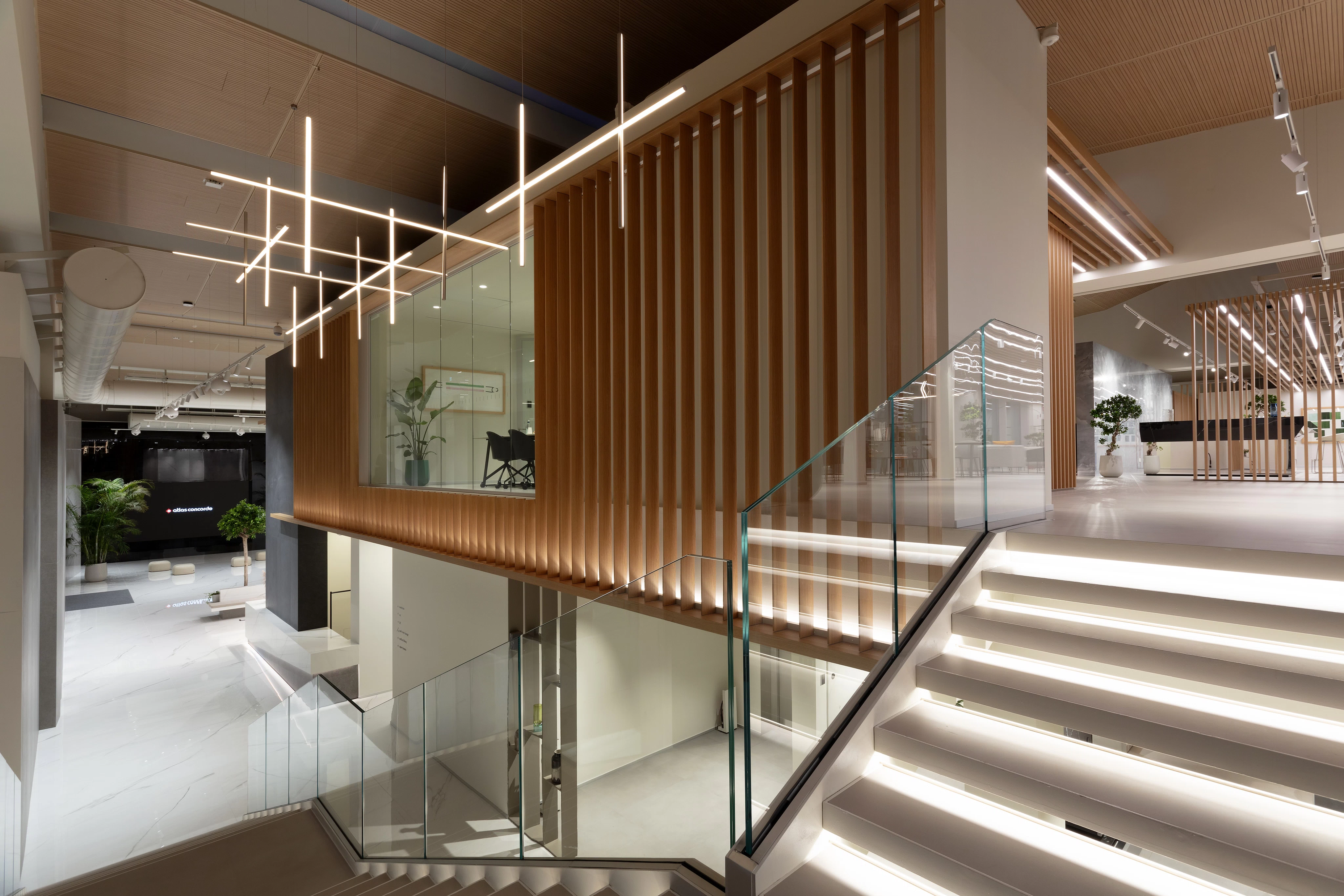 Maximum visual expression
The protagonist of the spaces is the vertical development, thanks to which the visitor can enjoy a unique perspective on the large ceramic slabs. The large spaces enhance the aesthetic and technical qualities of Atlas Concorde products, proposing novel material combinations.
Indoor and Outdoor
An area of more than 800 square meters, dedicated to the 'display of outdoor products blends with the century-old park. An environment designed to experience the outdoors as a comfortable workplace, with lounge areas for informal outdoor meetings.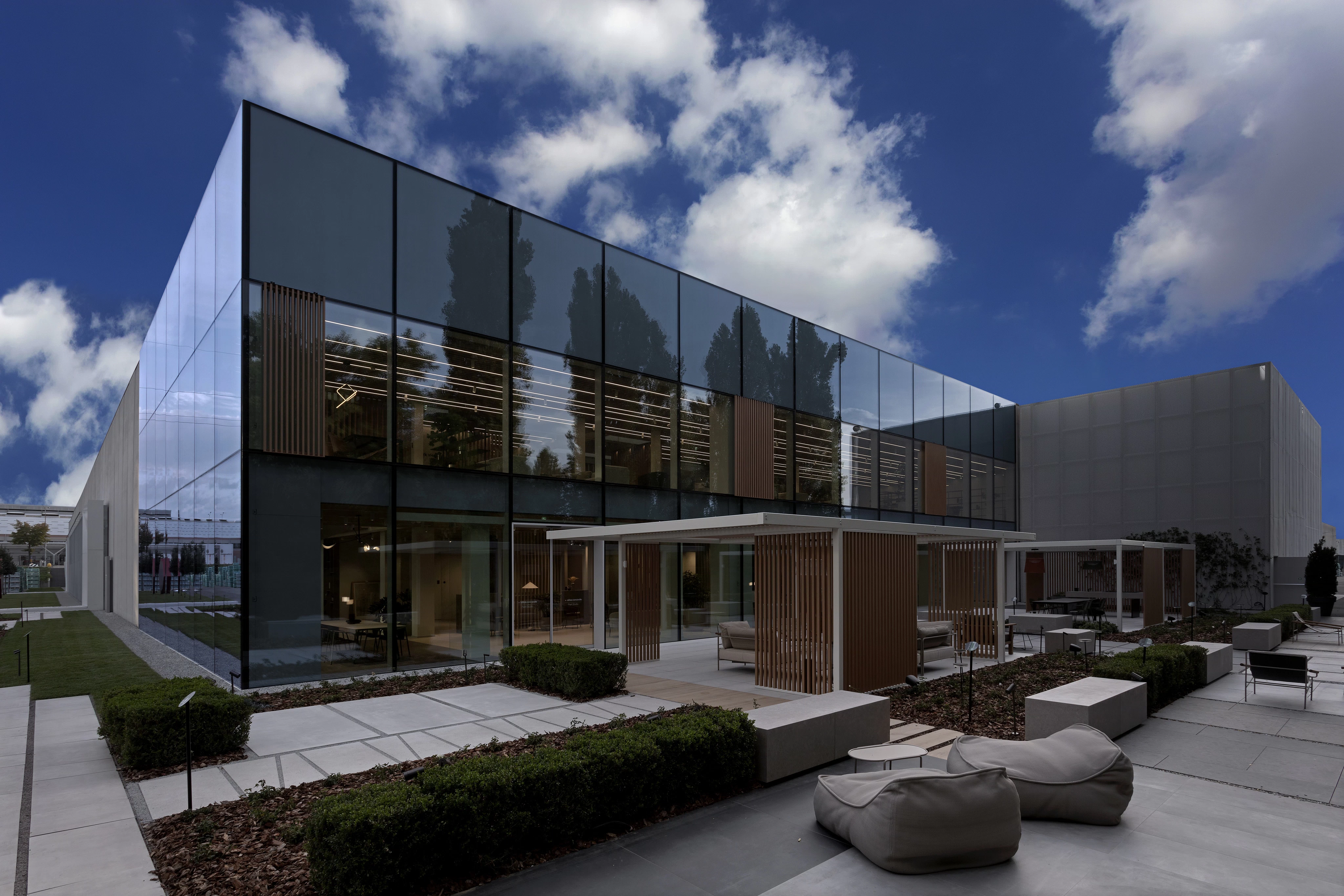 Tailor made experience
Atlas Concorde Park Studio is an exhibition space that places the needs of customers and partners around the world at the center, offering a tailored visitor experience. Visitors can immerse themselves in a complete customer experience that is also digitally innovative, thanks to Atlas Concorde Platform.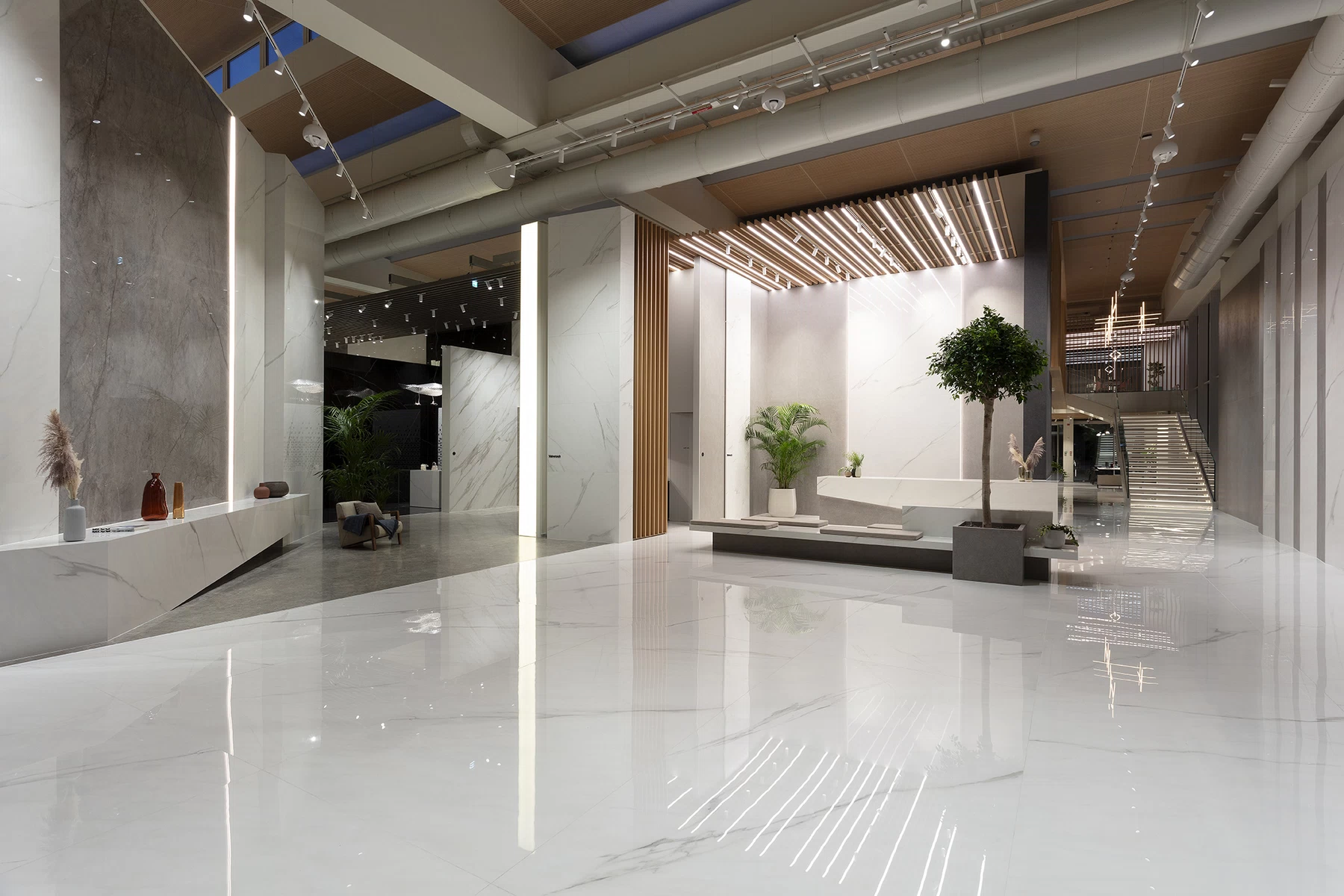 Interno 004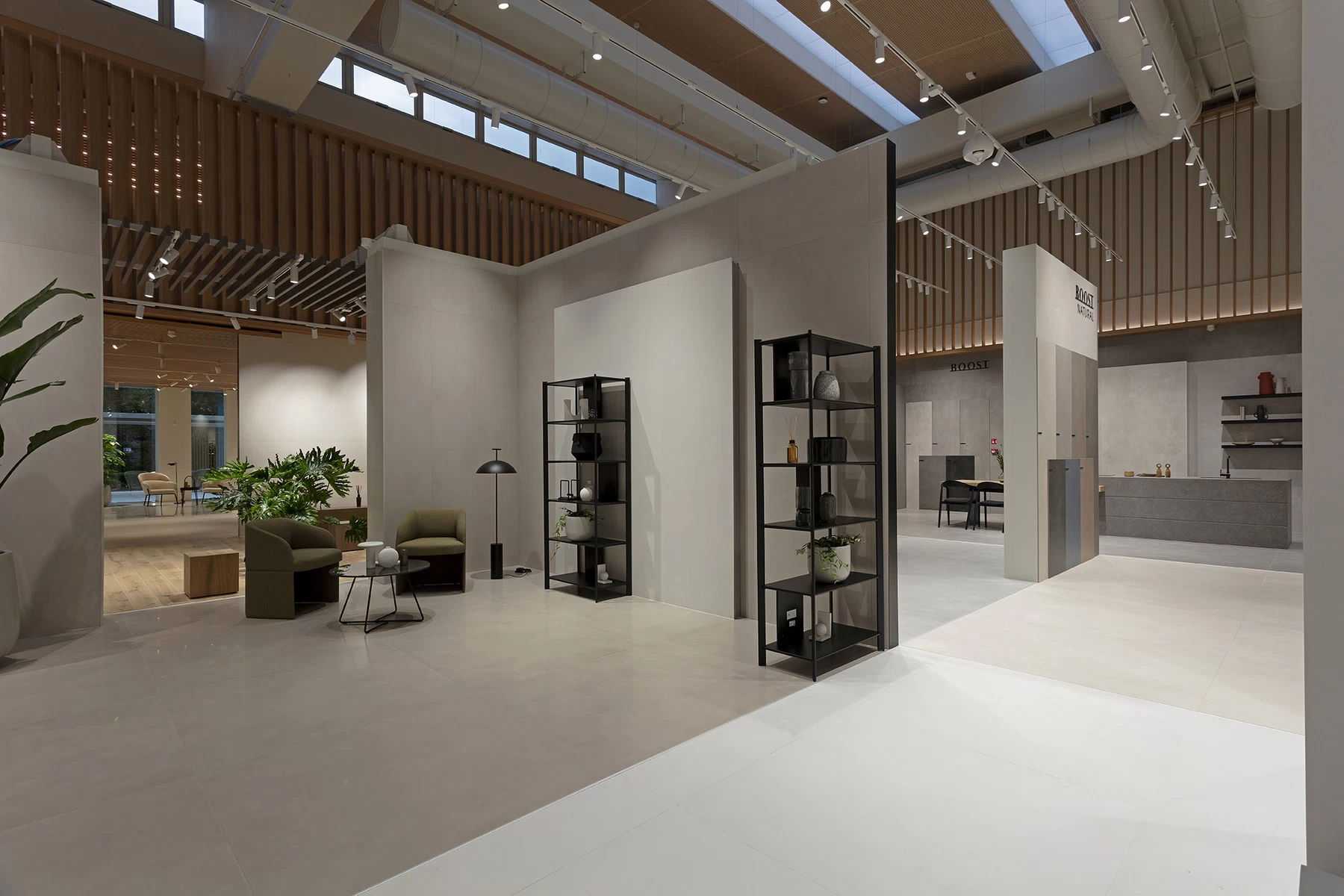 Interno 020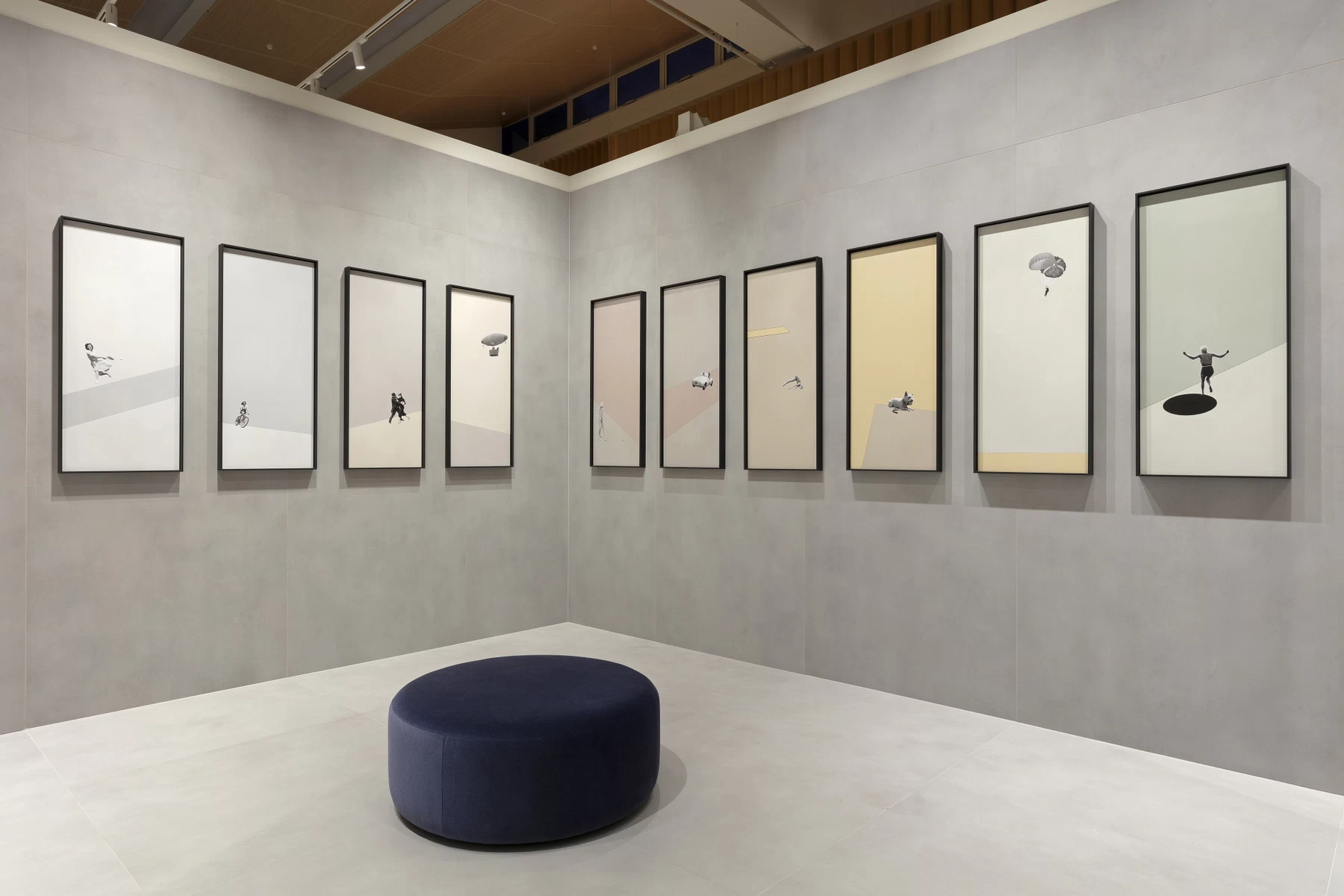 Interno 016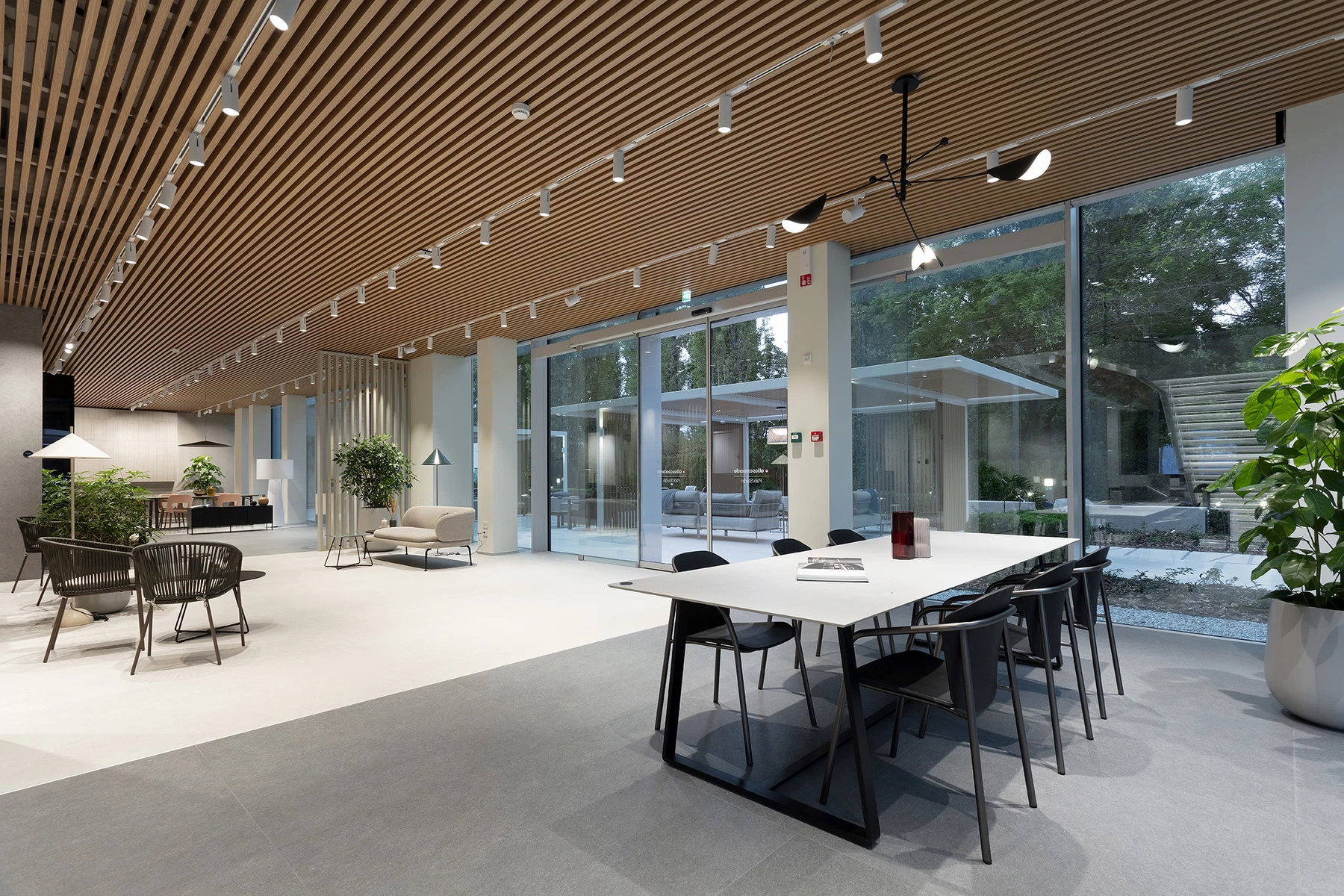 Interno 029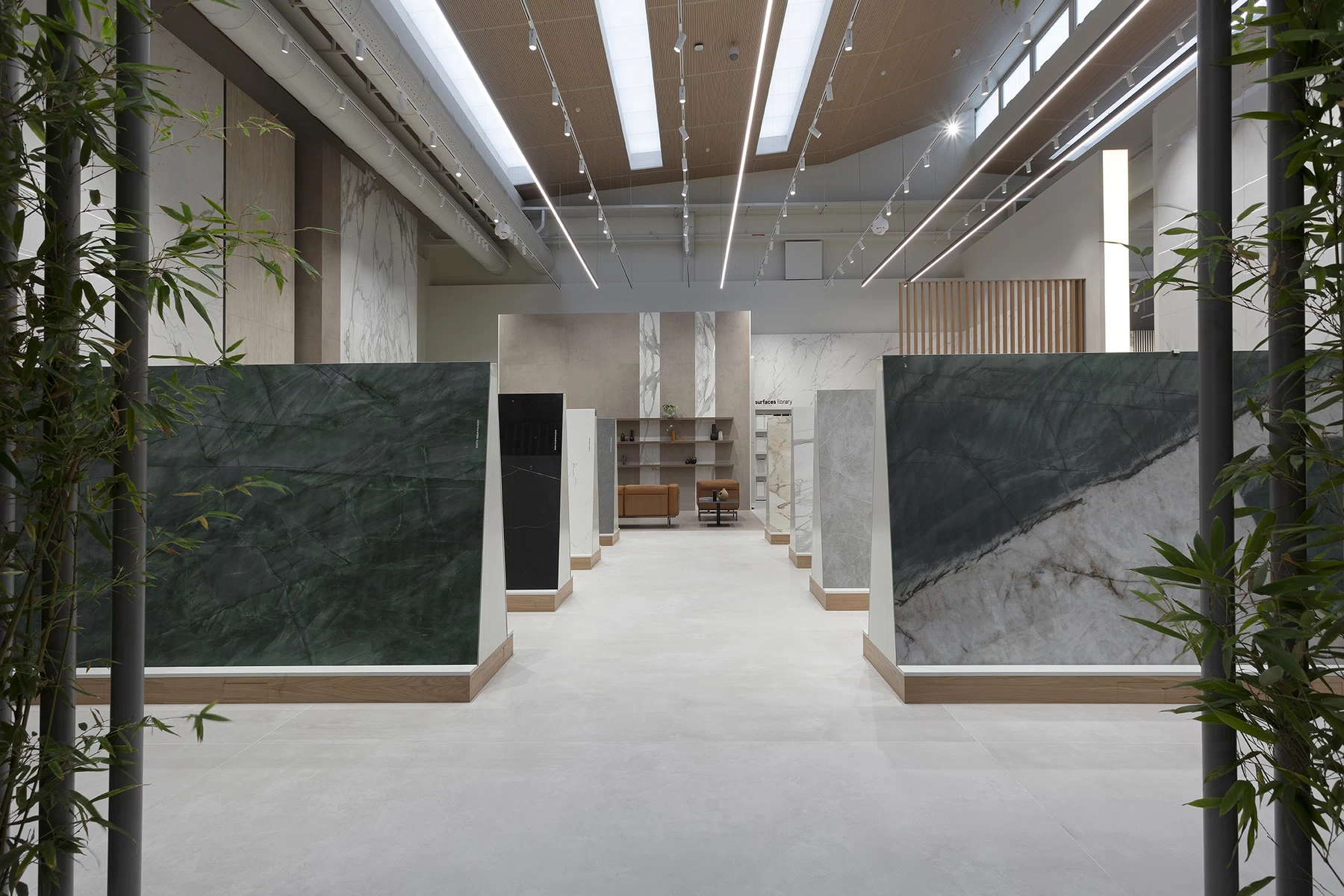 Interno 025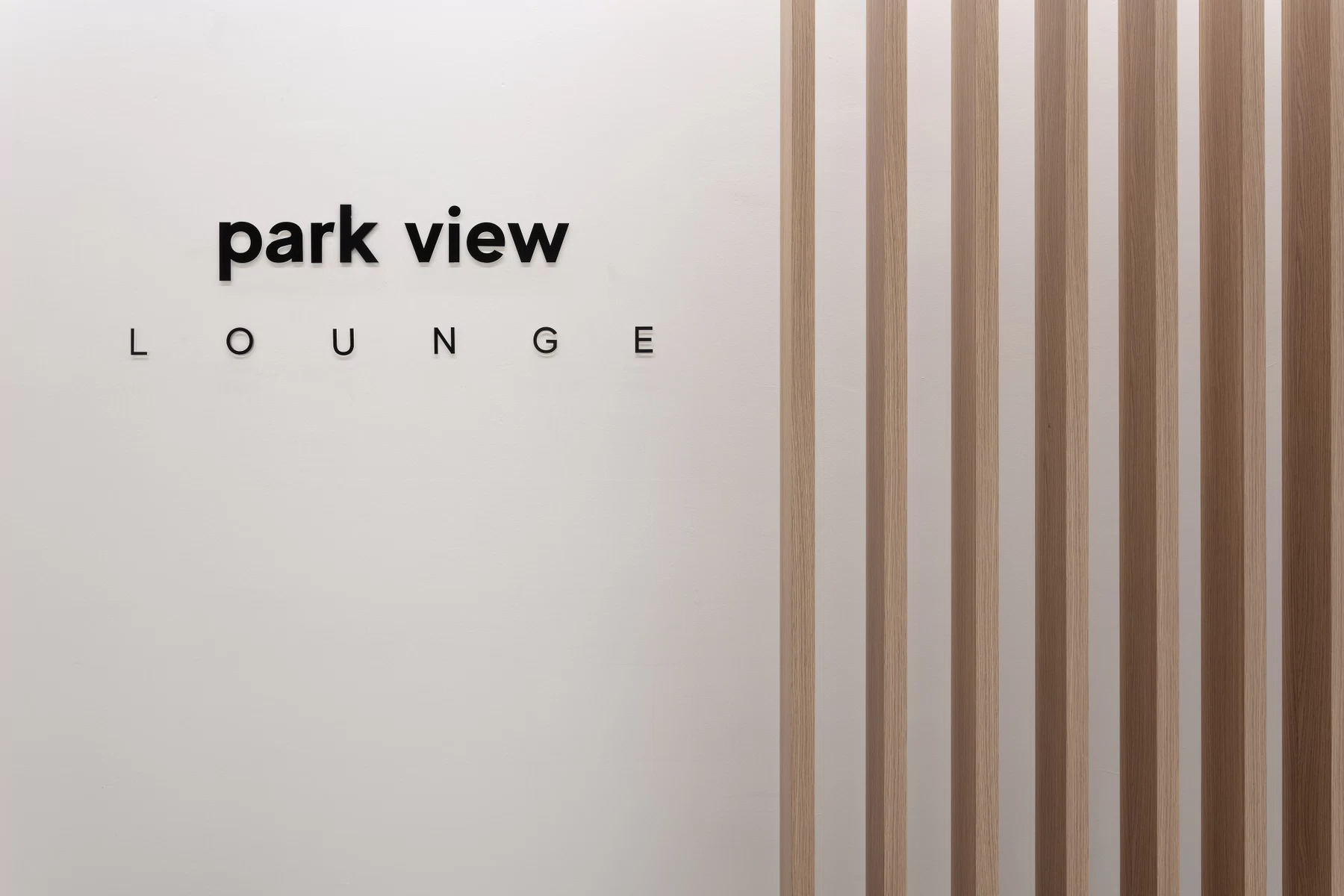 Interno 032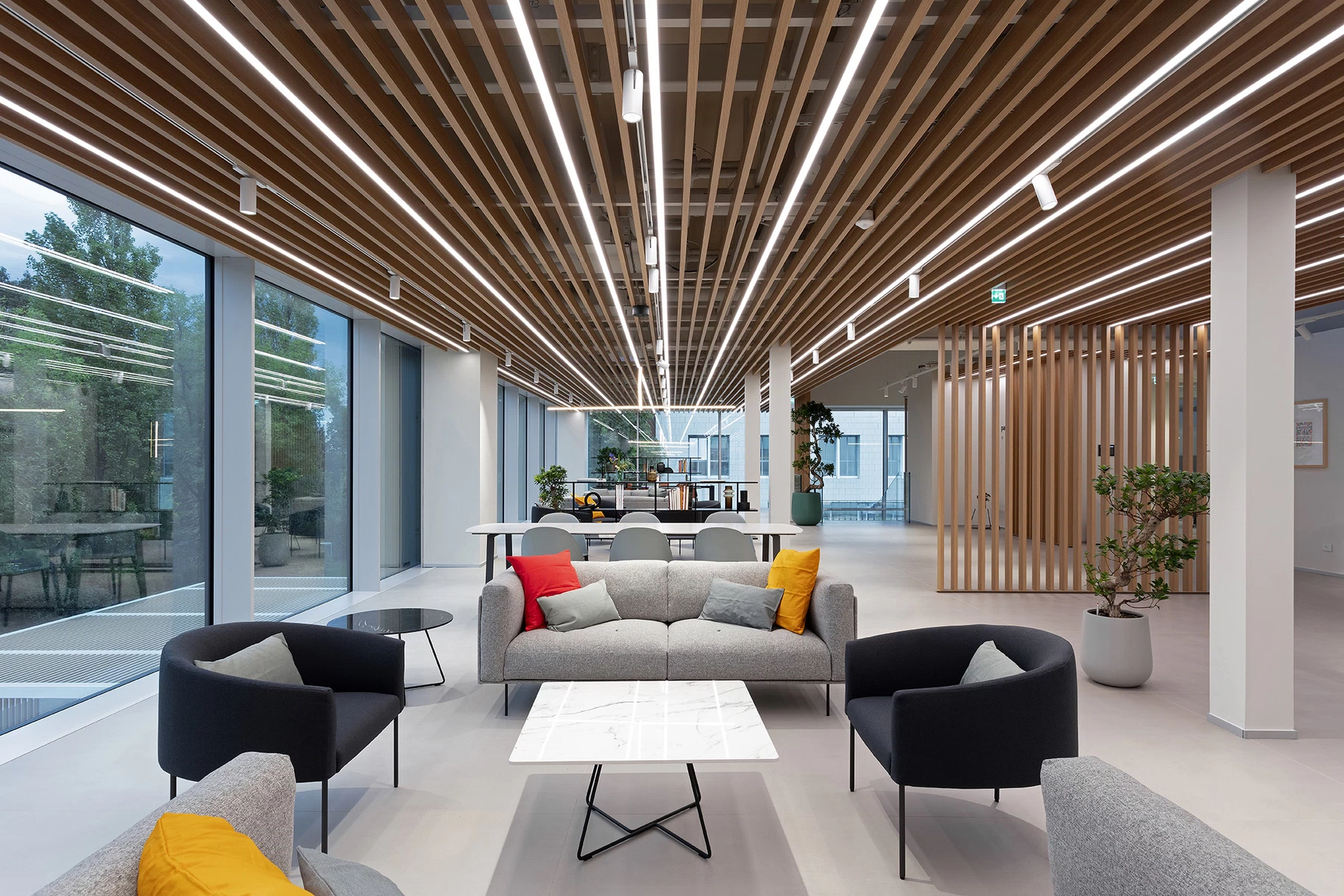 Interno 037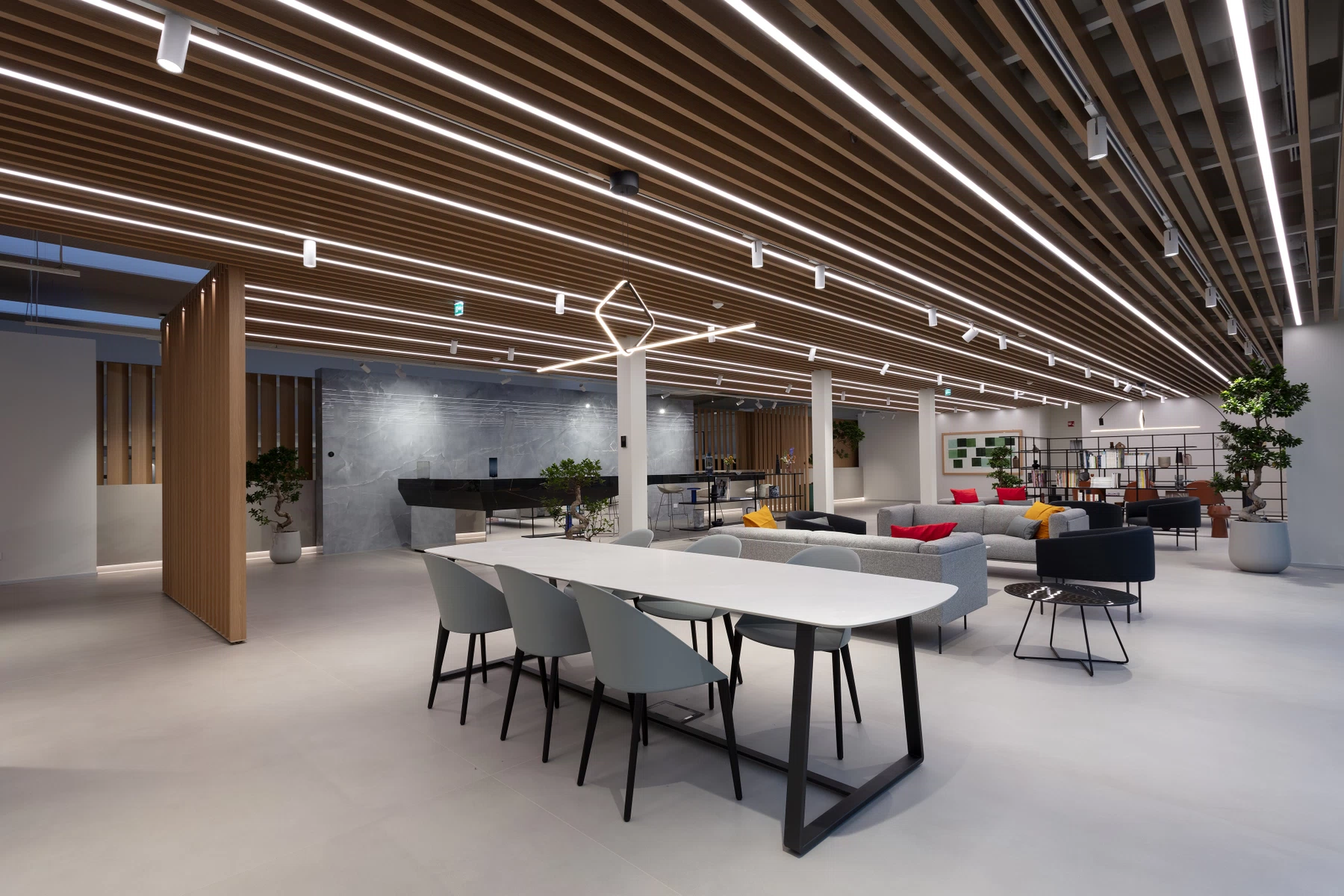 Interno 038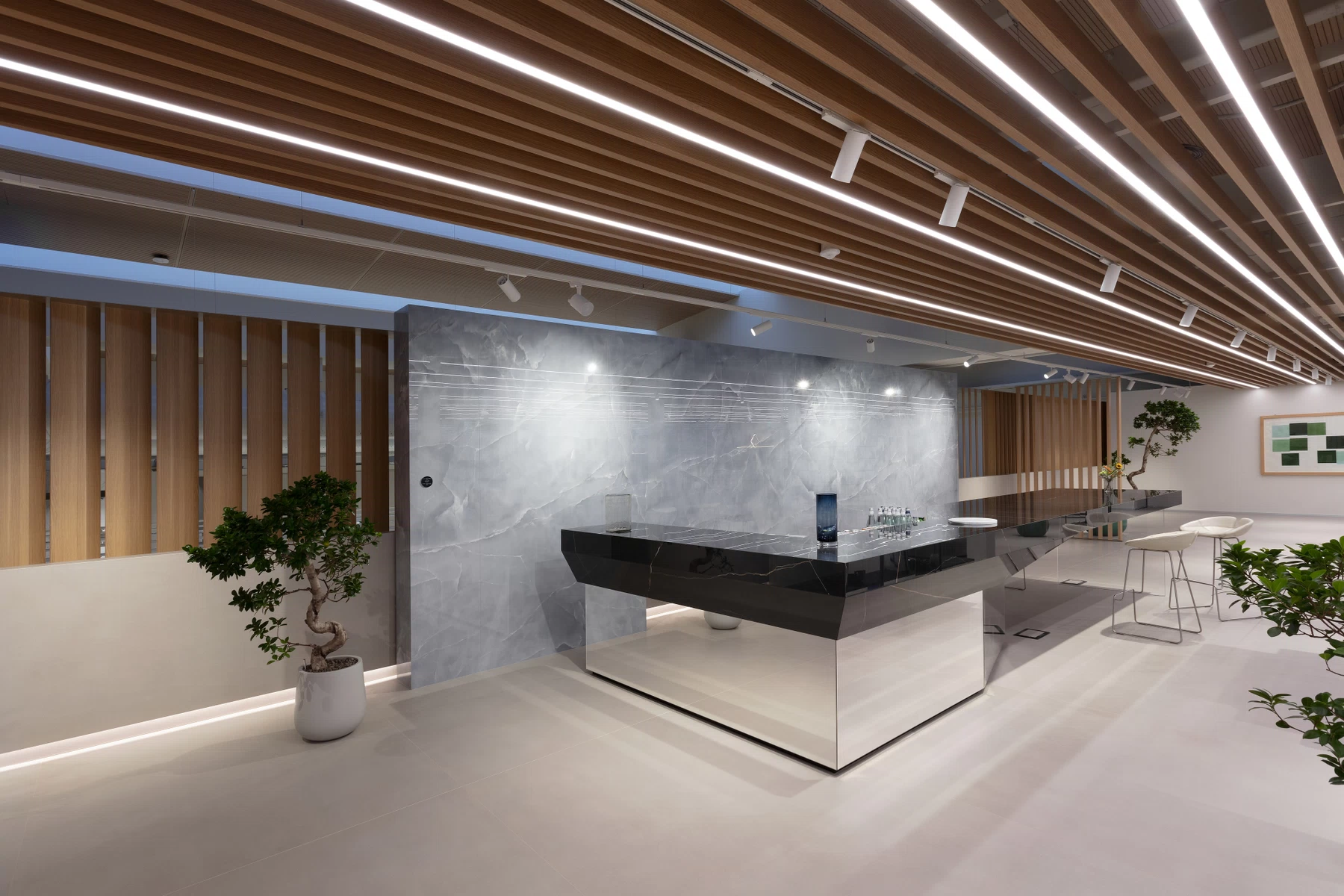 Interno 040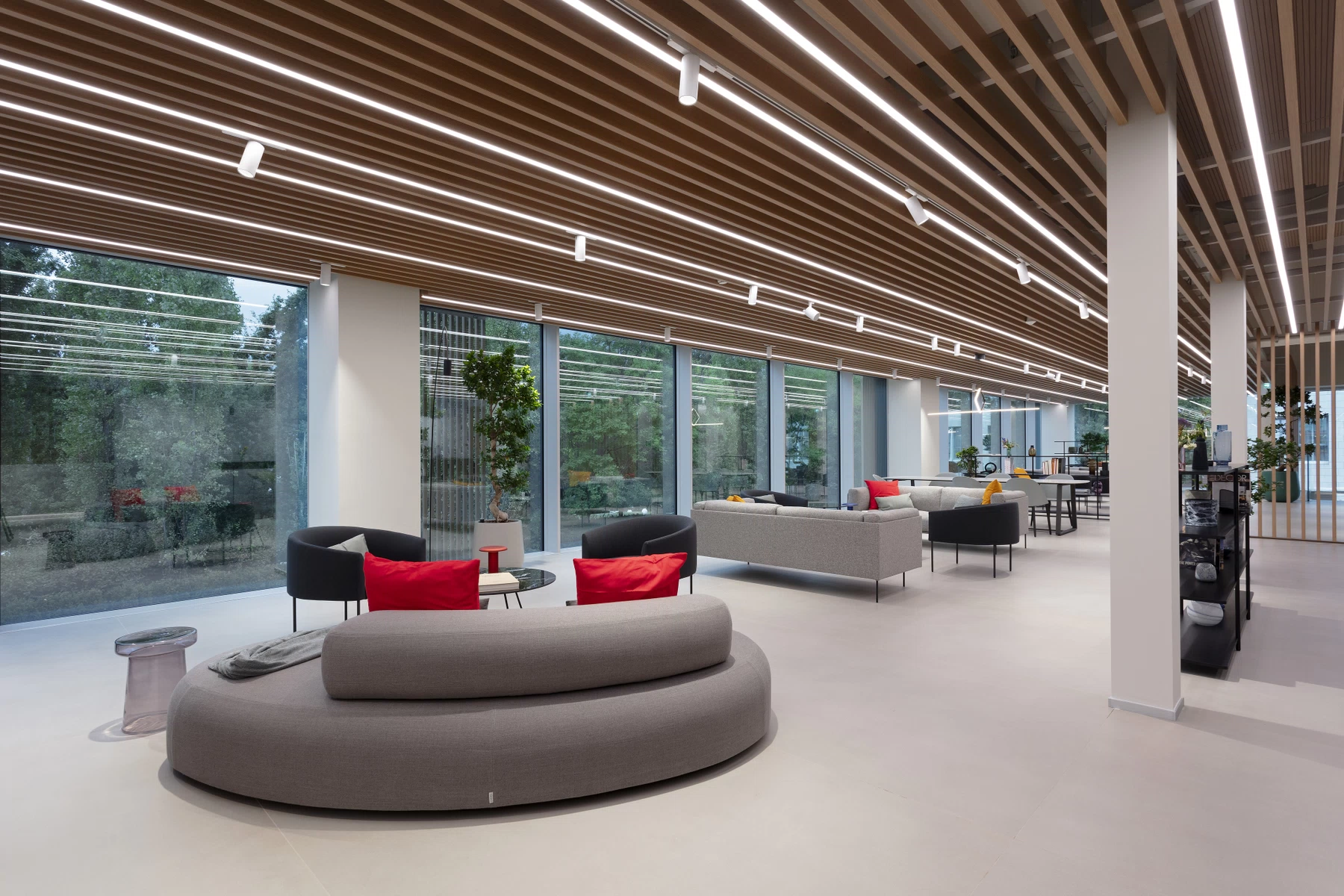 Interno 035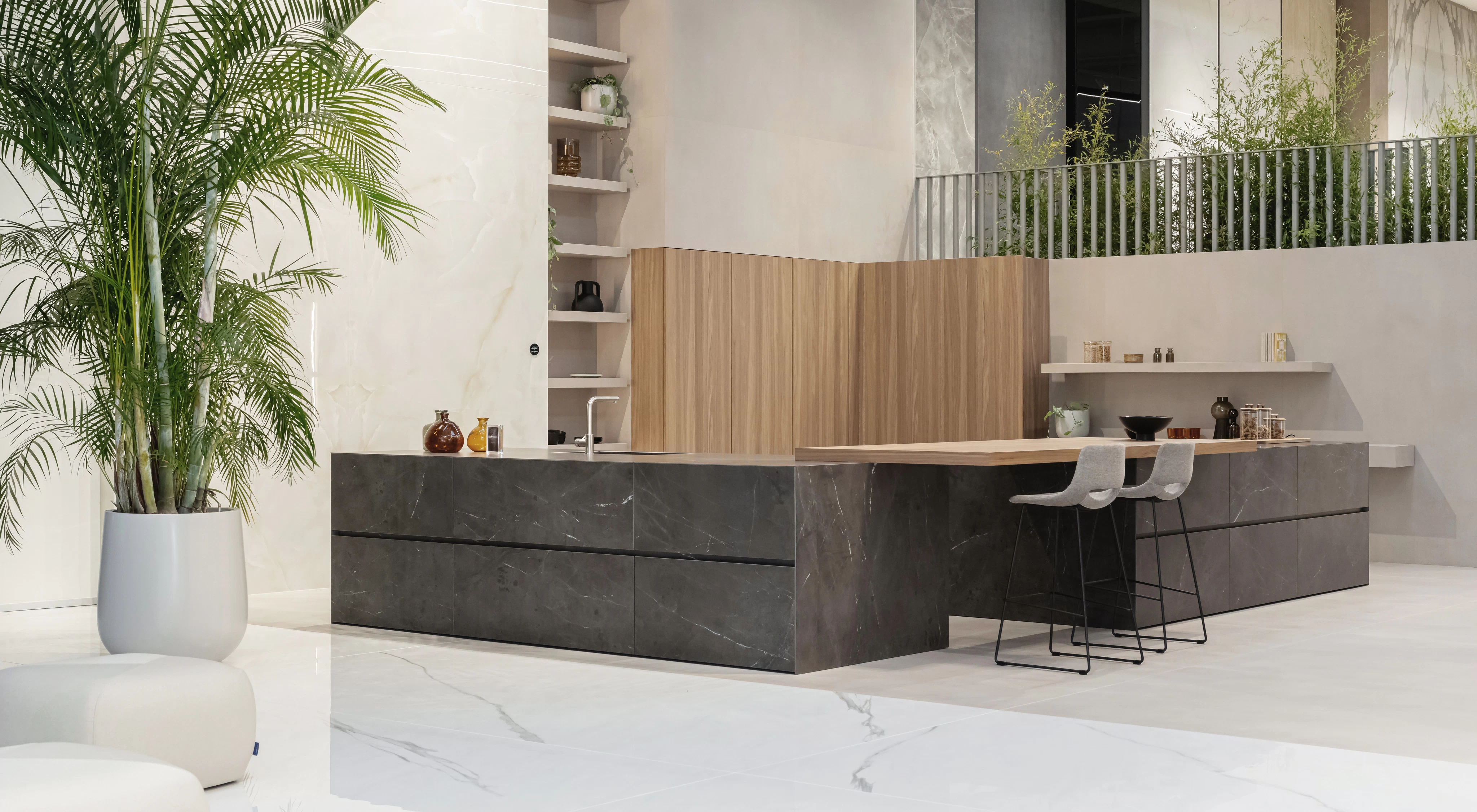 A meeting of excellence
In the stunning atmosphere of the Atlas Concorde Park Studio, you can admire the "Atlas Plan | Modulnova Meeting Together" project, born from the merger of two Made-in-Italy excellences. The refined porcelain stoneware surfaces selected by Atlas Plan meet the most avant-garde kitchens chosen by
Modulnova
to create a premium combination. The result is spaces that are protagonists of sophisticated living, embodying the synthesis of shared values, where the quest for quality and innovation dictate the rules of a new concept of living. Design and material come together to create sculpturally beautiful kitchen systems.