The urban garden, a space with a human dimension
Easy to clean and particularly resistant to atmospheric and polluting agents, porcelain tiles for outdoors are the optimal solution for exterior spaces in continuity with the interior design, in both private and commercial settings
Today's cities have changed radically from just a few decades ago. Mobility, lifestyles, and other phenomena that are in constant evolution have fueled a drive to improve the quality of life in urban areas.
The increase in green spaces is undoubtedly one of the elements that has made cities more livable: the last decades have seen a flourishing of public parks as well as gardens on terraces and balconies, which have helped shape cities and habits.
Indeed, the presence of green areas on balconies and terraces has increased considerably in city dwellings both for their ease of construction and for the need to be able to take advantage of an additional living space, an extension of indoor environments dedicated to relaxation and leisure. In fact, with a few strategically positioned furnishings and plants balconies and rooftops are easily transformed into urban gardens and open air lounges.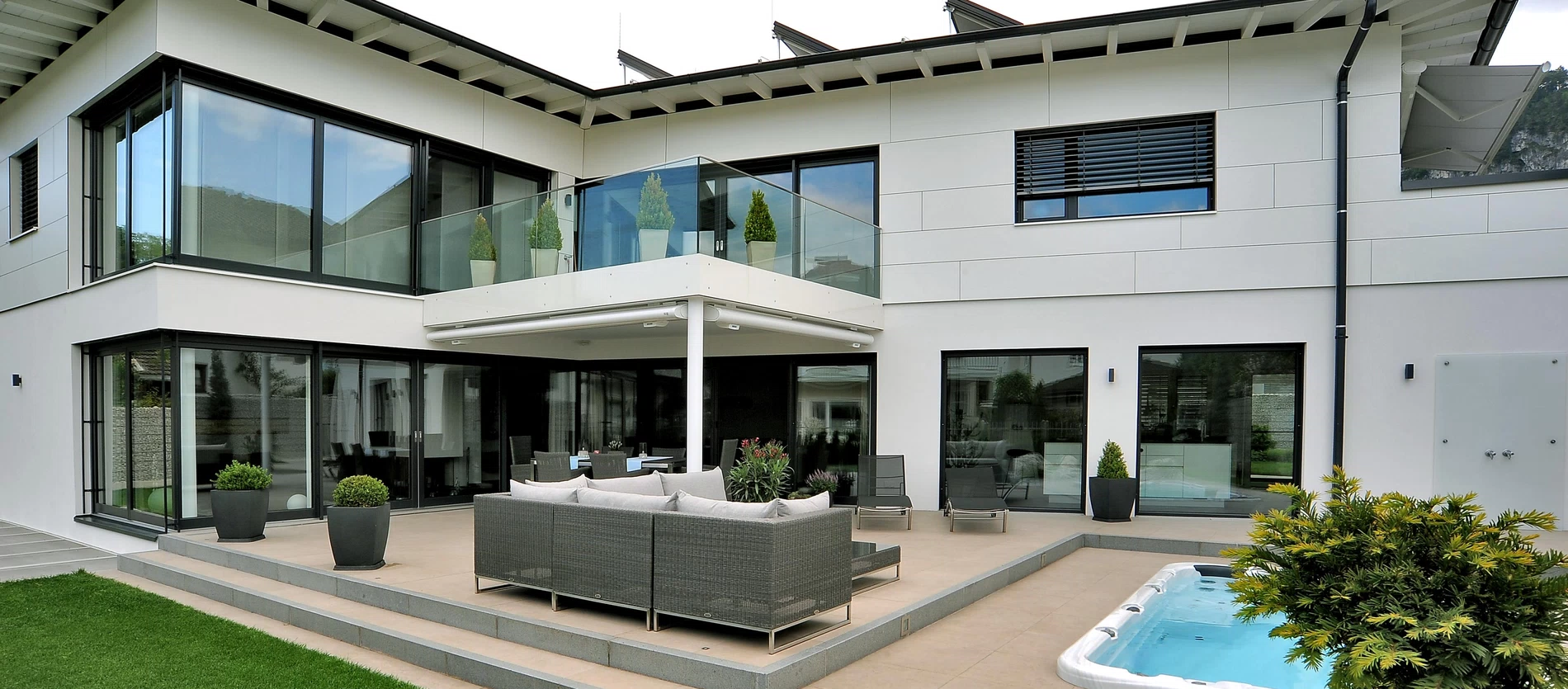 Atlas Concorde porcelain tiles for outdoors are the optimal solution for outdoor spaces thanks to their superior technical performance and adaptability. The range of outdoor tiles is well suited for laying on raised floors (20 mm and 30 mm thickness), dry laying on gravel (20 mm and 30 mm), and installation with adhesive on screed (all available thicknesses with outdoor finish), thus satisfying the most diverse design needs. Thanks to the numerous installation options available, Atlas Concorde porcelain tiles for outdoors are versatile and suitable for both the design of urban gardens from scratch and for retrofitting existing exteriors.
LEARN MORE ABOUT THE OUTDOOR RANGE
These outdoor spaces must be designed to accommodate tables and chairs, barbecues, armchairs and chaise longues for the lounge area, corners set up for horticulture and gardening and other activities that require beautiful, practical, and resistant flooring. The ease of cleaning of Atlas Concorde products makes the urban garden a practical space for all outdoor activities. Porcelain tiles are frost-resistant, capable of standing up to cold winter temperatures without any special protective treatment. Moreover, Atlas Concorde outdoor tiles are resistant to pollutants and maintain their beauty over time, even when exposed to direct sunlight. They therefore don't require any special maintenance.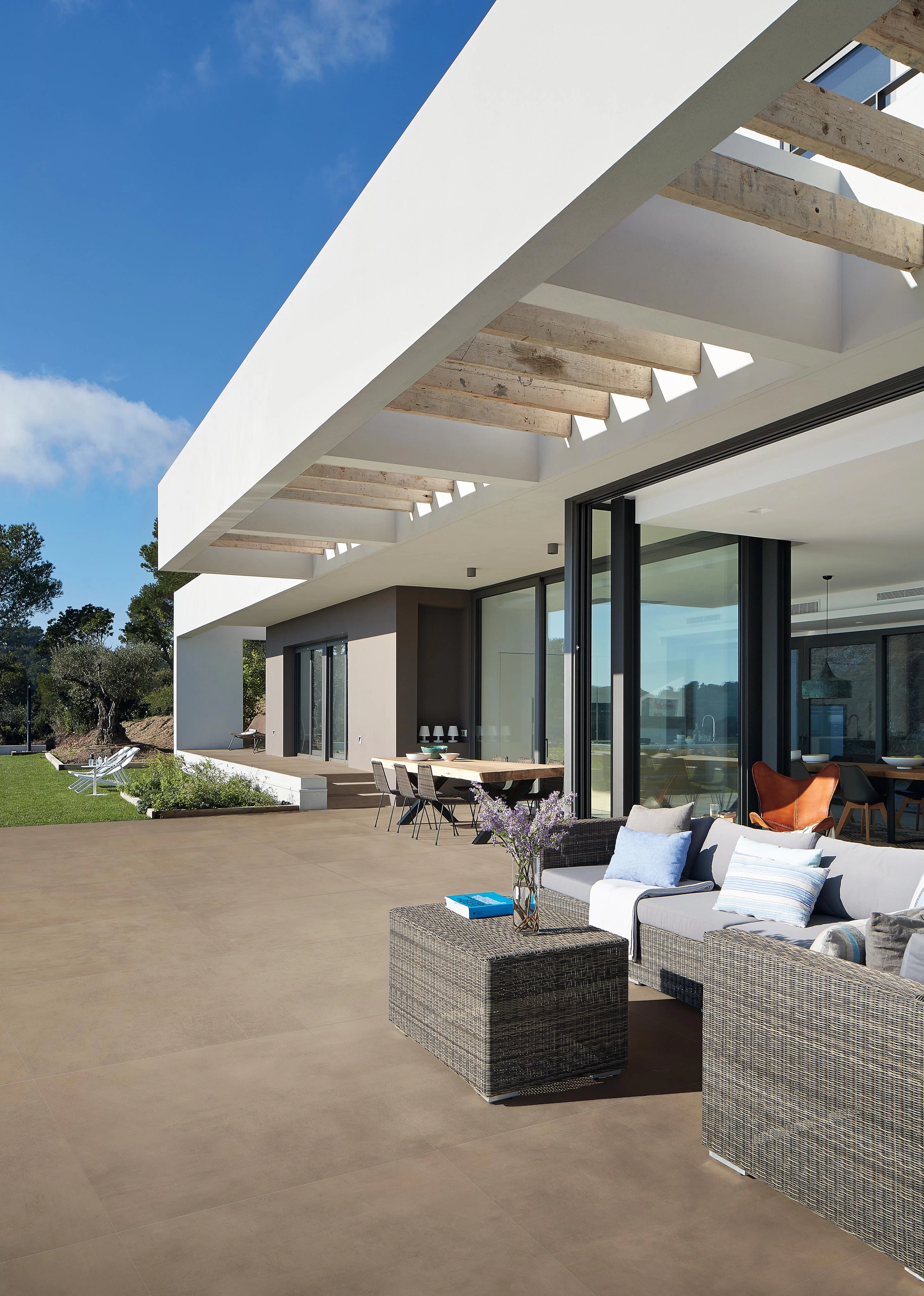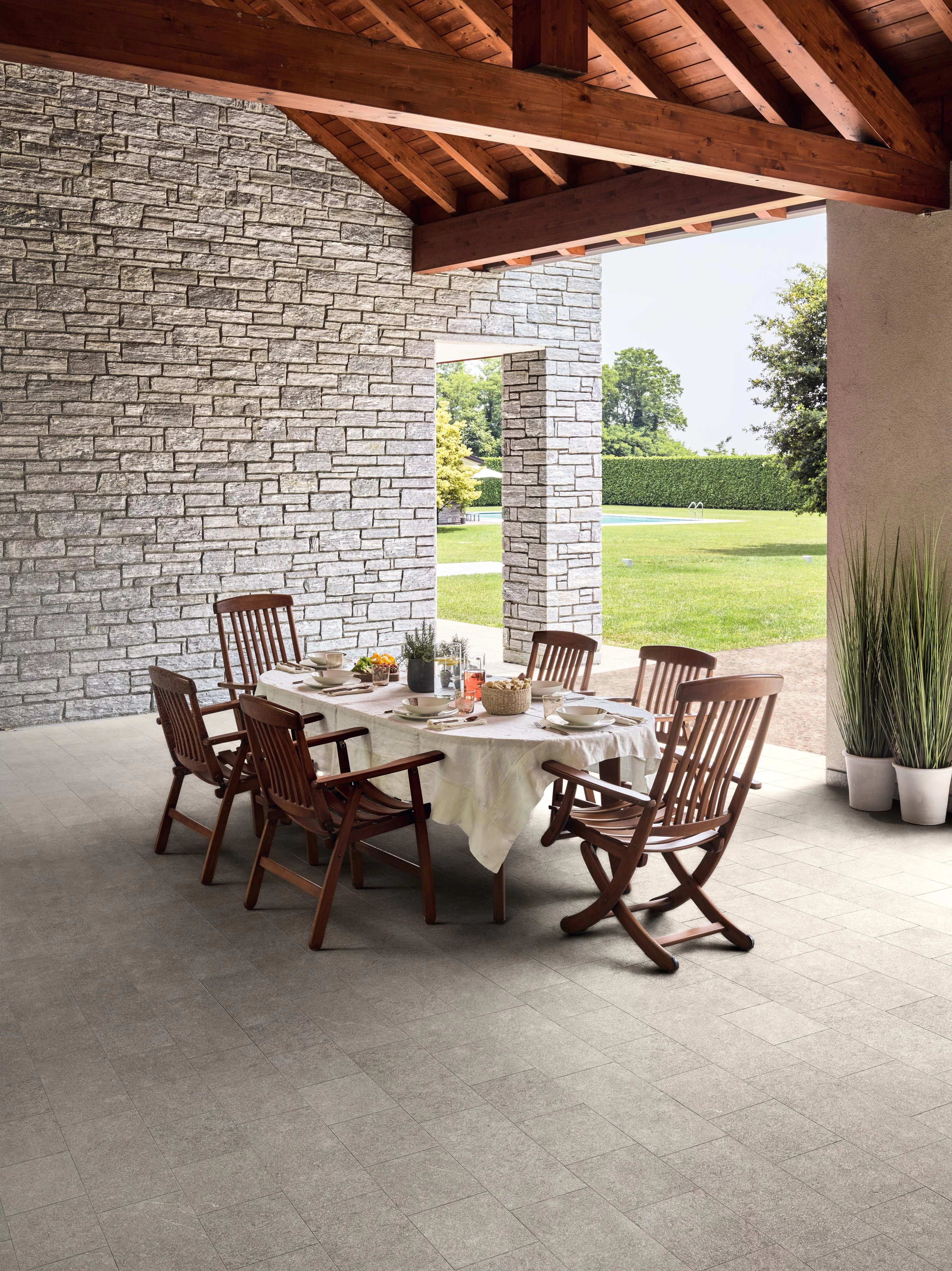 The concept of the urban garden also extends to food and commercial spaces, making the most of their unique traits and creating a natural continuation of the ambiance that characterizes their interiors. In fact, Atlas Concorde collections are designed to embrace all indoor and outdoor spaces and offer continuity solutions for a coordinated indoor/outdoor project where the unmistakable style of the materials and superior technical performance inspire high-end designs without sacrificing practicality and functionality.