Trends for outdoor spaces in 2022
Contemporary architecture cannot ignore the importance of outdoor floors, both for the great variety of uses that they offer and for the consequent positioning and prestige that they add to projects that seek to look towards today and tomorrow. This process is evident in both residential and commercial properties, offering invaluable opportunities for those like Atlas Concorde that bring products with superior design and excellent technical characteristics to the market. Here are the trends that we'll see in 2022.
1. Combinations of materials for outdoor design
The mixing of different materials is useful when designing outdoor spaces given the technical needs that have to be dealt with. These needs inspire great decorative possibilities to pursue a look that can satisfy the various requirements.
The combination of different materials on the floor and walls allows recreating elegant, harmonious surfaces by blending looks with rich, engaging details. Boost World's outdoor porcelain tiles guarantee exactly these possibilities: a set of collections inspired by different materials like concrete, stone, and raw earth that can be used on their own or together to give life to new, surprising design combinations.
Designed to meet the needs of international and cosmopolitan design, Boost World makes it possible for architects and interior designers to create coordinated settings in residential, commercial, public, and hospitality spaces, ensuring stylistic continuity between the interior and the exterior.
2. Natural style for the outdoors
Each material has a story and a DNA of its own. Atlas Concorde's stone-effect porcelain tile collections allow recreating those familiar spaces that we all associate with the outdoors. The natural style gives outdoor spaces a unique authenticity, and also gives urban settings a pleasant atmosphere with a human dimension.
The quality and similarity with the original materials is extremely evident in Atlas Concorde's products, which are only possible through great efforts of R&D and the latest production technologies.
Learn more about stone-effect porcelain tile collections
Learn more about wood-effect porcelain tile collections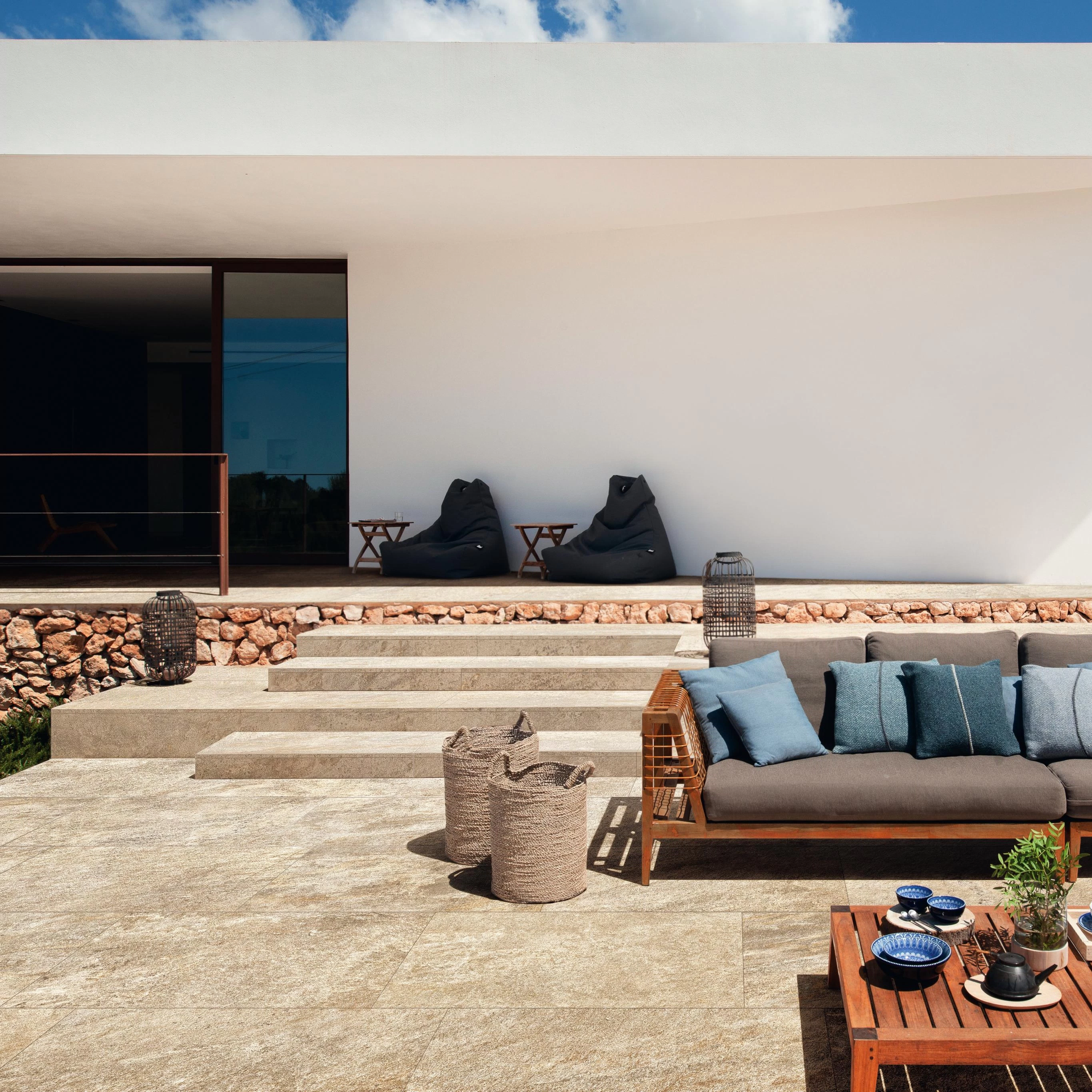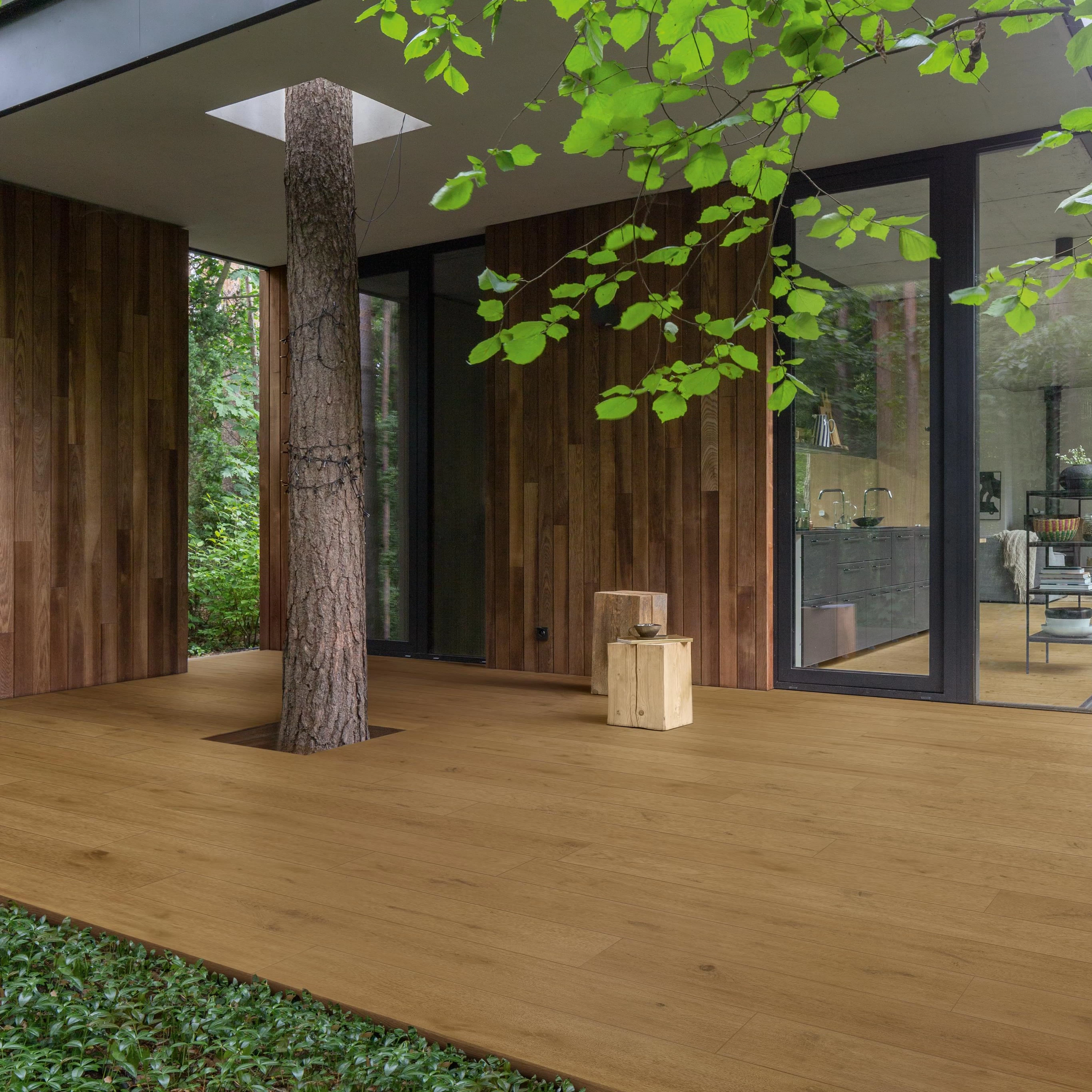 3. Neutral looks for modern outdoors
The spaces we live in are increasingly adaptable and flexible according to the needs that arise in everyday life. In addition to considering technical requirements, the choice of materials is increasingly focused on neutral, harmonious looks for a design open to more or less frequent changes. Moreover, outdoor spaces are often seen as relaxation areas that require a style that is soothing and not overly aggressive.
This type of setting is ideal for Atlas Concorde collections such as Boost Stone and Boost Natural, which create a calming ambiance.
Learn more about the Boost Stone collection
Learn more about the Boost Natural collection
4. Adaptable materials for different uses
The design of outdoor spaces raises issues such as the fitness of materials for outdoor use and the need to confer a uniformity of style and an overall vision from an esthetic point of view.
With this in mind, Atlas Concorde offers an extraordinary variety of solutions. The technical characteristics of its outdoor floor and wall tiles make them perfect for outdoor installation, without any deterioration in product quality over time and with an extremely low degree of maintenance required. At the same time, the different installation possibilities – depending on the thicknesses available in the range – allow for their use in applications ranging from patio floors and pools to the cladding of facades. The freedom of design is completed by a wide variety of special pieces that adapt to an array of outdoor uses.