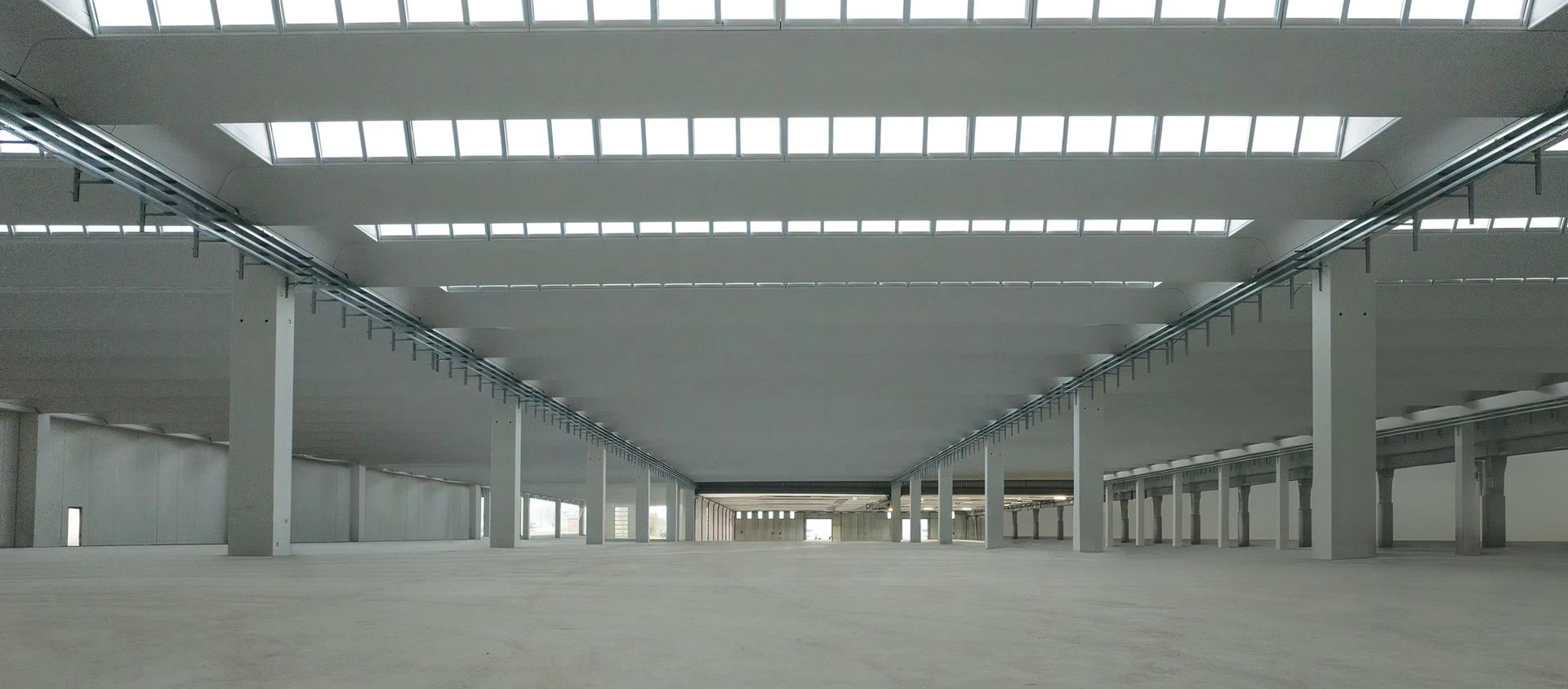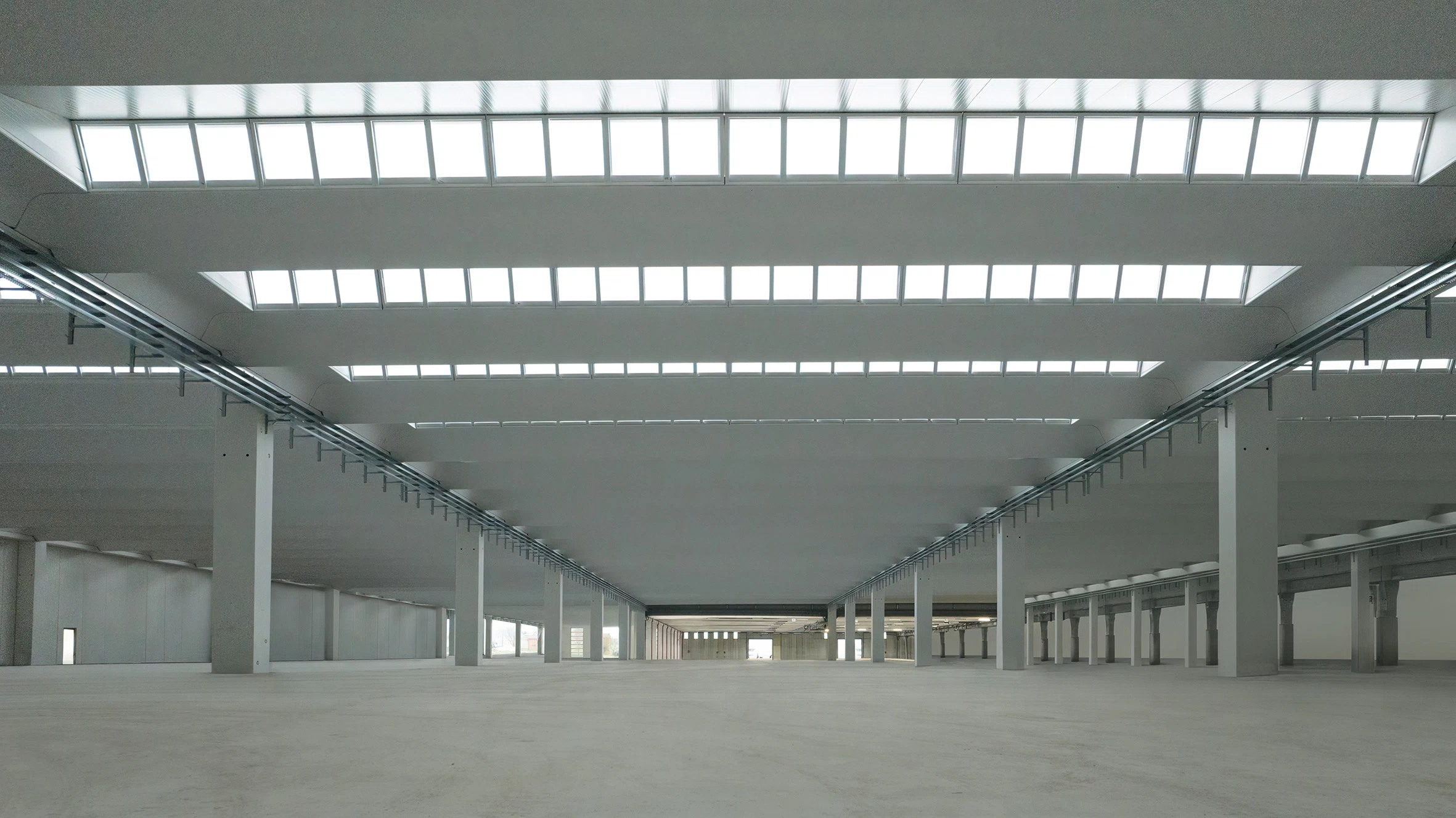 Company
Atlas Concorde: the new plant for large slabs takes shape
Construction continues in Finale Emilia on the new Atlas Concorde factory
Construction continues on the new plant that will produce large-format porcelain slabs Made in Italy. Construction of the buildings has been completed, with production scheduled to start by summer 2023.
Only a few months have passed since the announcement of the investment of about €60 million for the new facility that will develop over more than 35,000 m² (the new buildings alone will total 65,000 m²) and will help consolidate Atlas Concorde's leadership as the international partner of choice for all ceramic surfaces.
The works are progressing on schedule, and what was just an announcement in July 2022 is now something concrete. The construction of the buildings and installation of the solar panels is now almost complete. The next stage of assembling the production lines has begun.
The new hub will be able to produce large-format porcelain slabs Made in Italy in sizes 120x278 cm, 120x240 cm and 160x320 cm in different thicknesses based on market demands. It will be built with the most advanced production technologies and will achieve the highest standards of sustainability in the ceramic industry thanks to the introduction of green technologies such as the large photovoltaic array consisting of more than 8,400 panels covering the entire 35,000 m2, allowing for the reduction of 2,000 tons of CO2 per year, equivalent to the amount of CO2 absorbed annually by 80,000 trees. The furnace will also be ready for hydrogen fueling.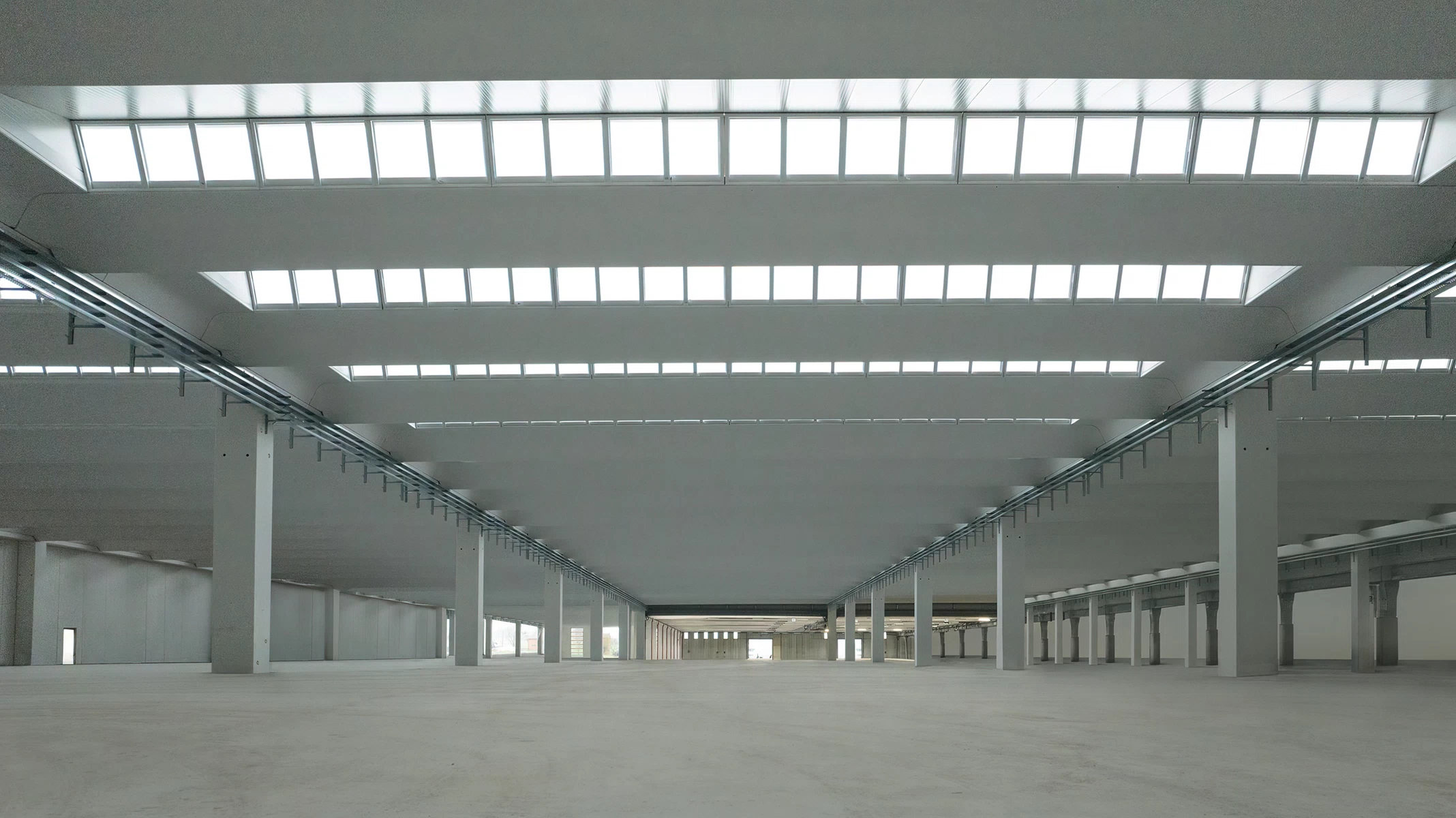 AtlaConcorde FinaleEmiliaWorksite In 001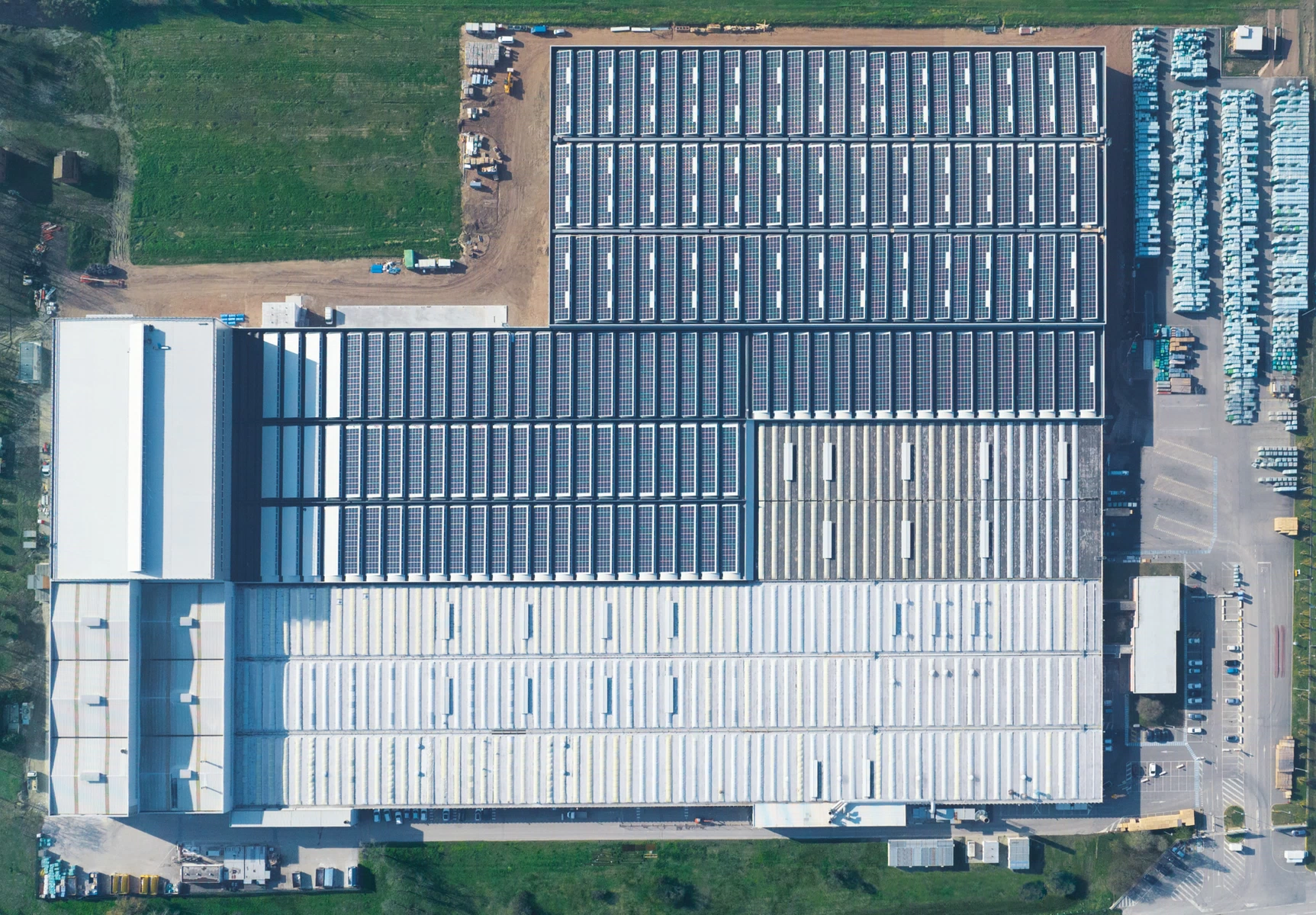 AtlaConcorde FinaleEmiliaWorksite Out 002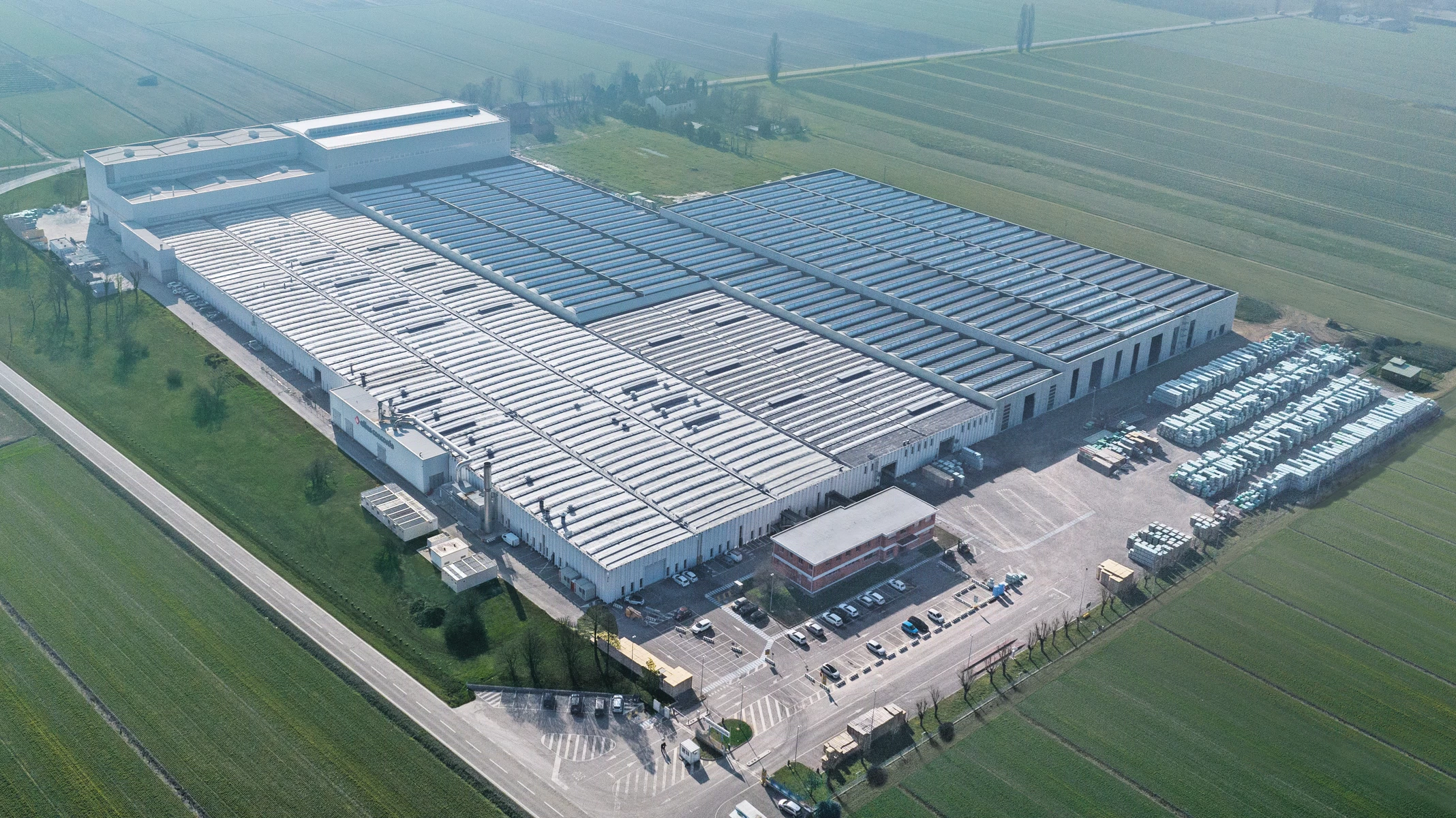 AtlaConcorde FinaleEmiliaWorksite Out 001