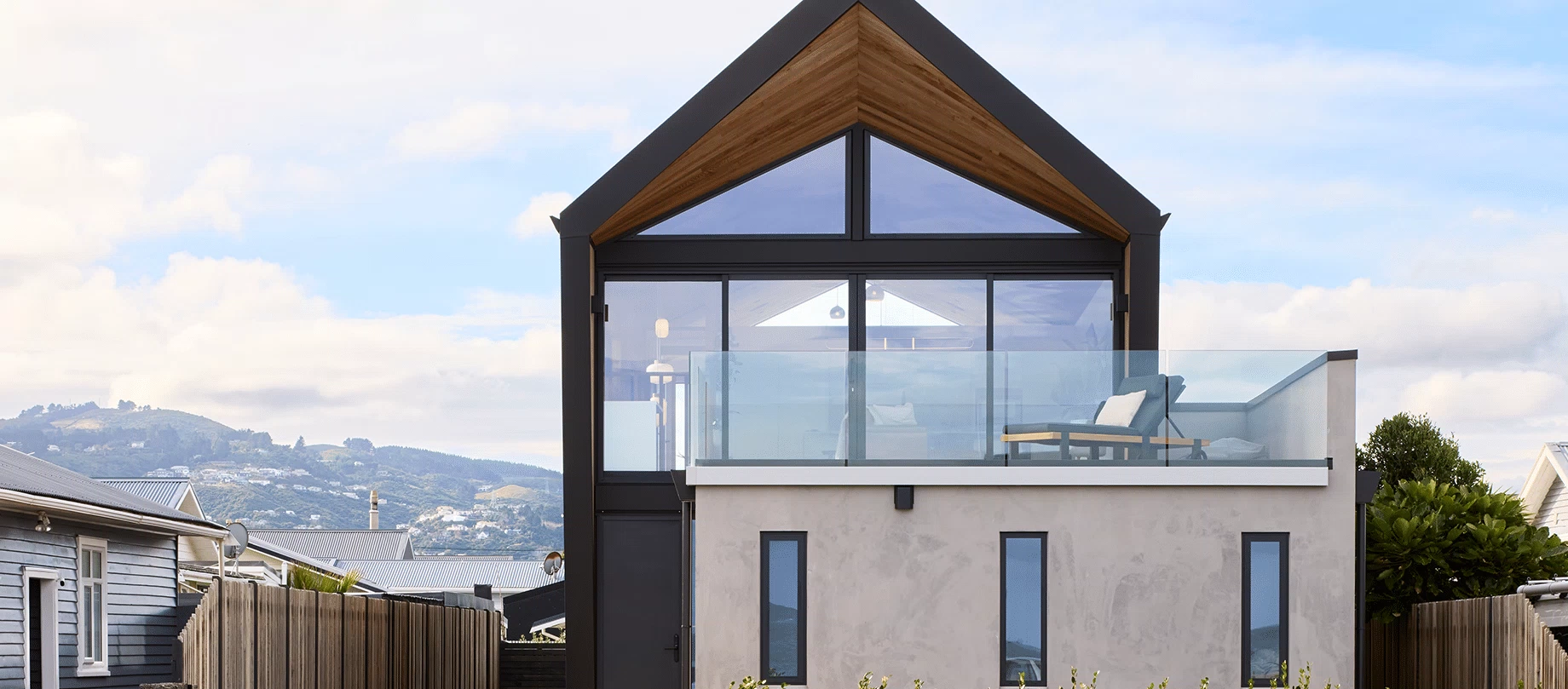 Residential
A residential space overlooking the sea
Overlooking Wellington Harbor, Petone Home combines a refined beauty with innovative design thanks to Atlas Concorde's marble-effect porcelain tiles.
An exclusive view of the sea, elegant architecture, and a harmony of forms and materials that work together to produce a balanced, state-of-the-art home. In this context, Atlas Concorde's marble-effect porcelain tiles have contributed to defining this residence's ambiance, making it unique.
The Marvel Dream and Marvel Shine collections truly stand out in the bathrooms and kitchen. In these rooms marble-effect ceramic surfaces have helped to create alluring vantage points for enjoying the view outside. The two collections with their intense colors perfectly replicate the look of marble while at the same time offering the inherent benefits of ceramic tiles: faithful reproduction of the original material combined with resistance to wear, stains, and contact with detergents.
The choice of the Black Atlantis shade from the Marvel Dream series with its delicate black background and marble veining gives the bathroom wall tiles a refined, luminous look.The kitchen, the beating heart of any home, is expertly designed, the backsplash covered with marble-effect tiles in the Statuario Supremo shade from the Marvel Shine collection conveying an idea of innovation and design. The Statuario Supremo coloring with its gray veining on a white field creates a sophisticated contrast, while the durability of porcelain ensures that the kitchen will remain unchanged over the years.
Where
Wellinghton, New Zealand
Inside the project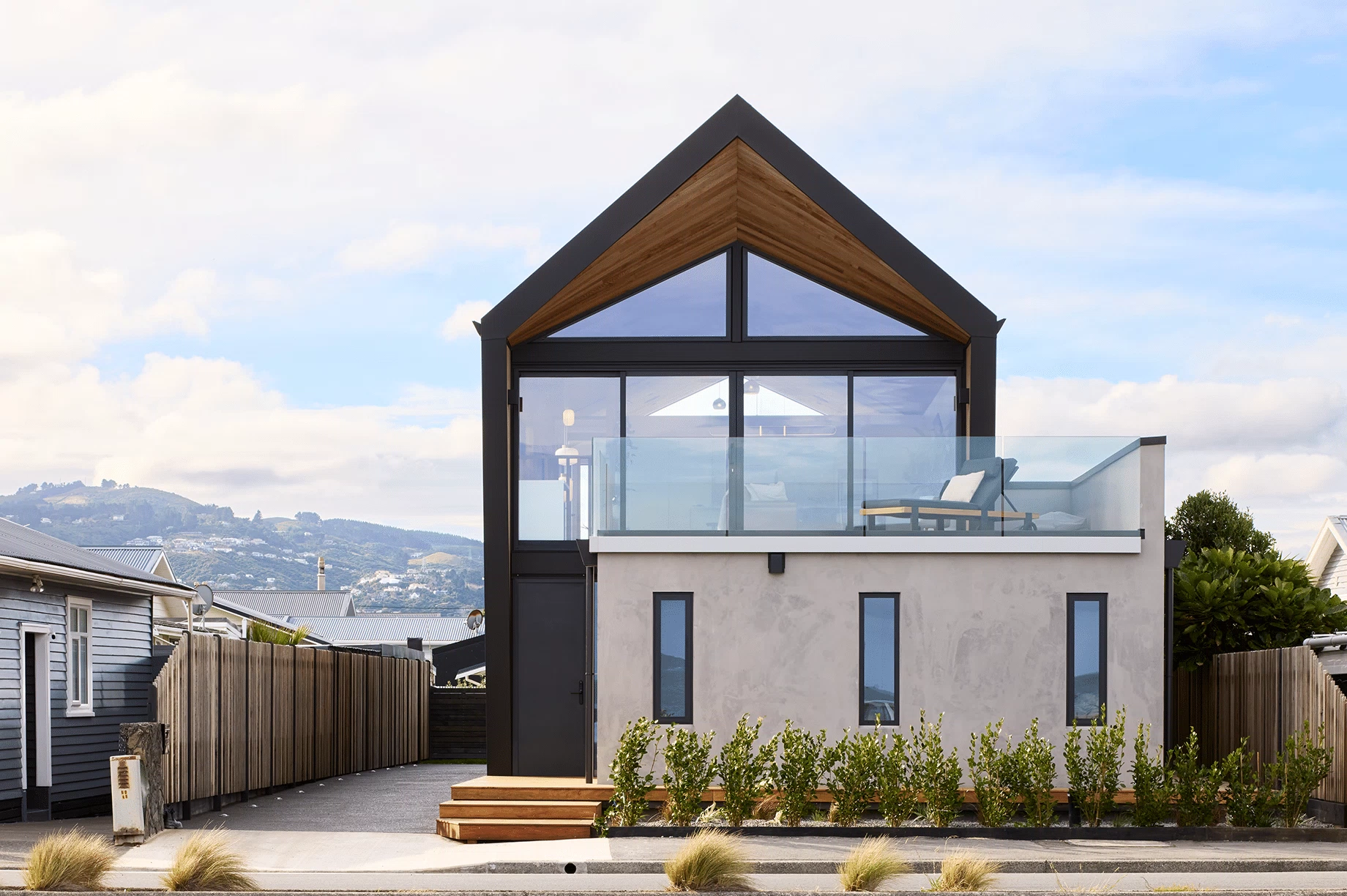 exterior-3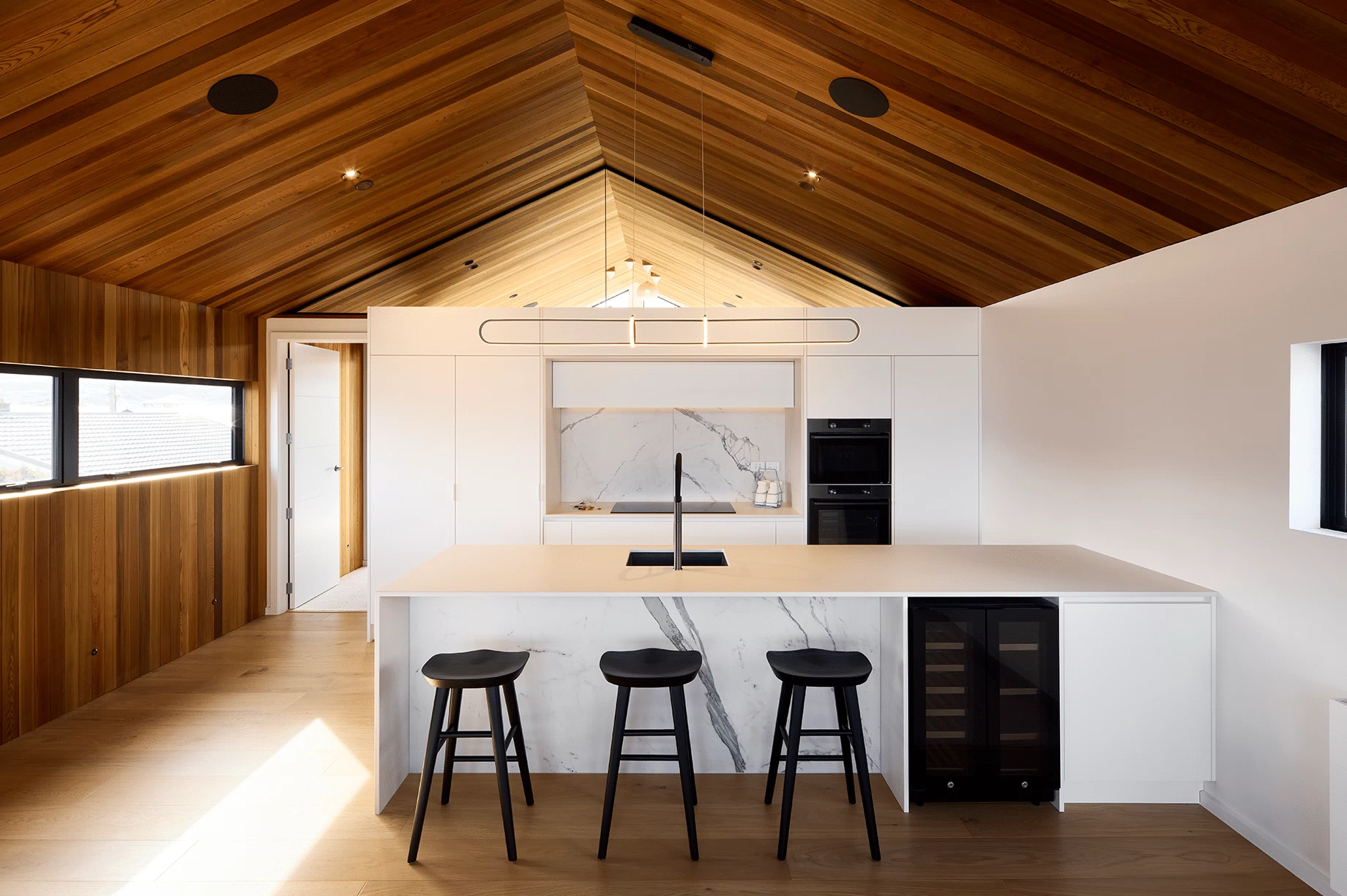 Kitchen-3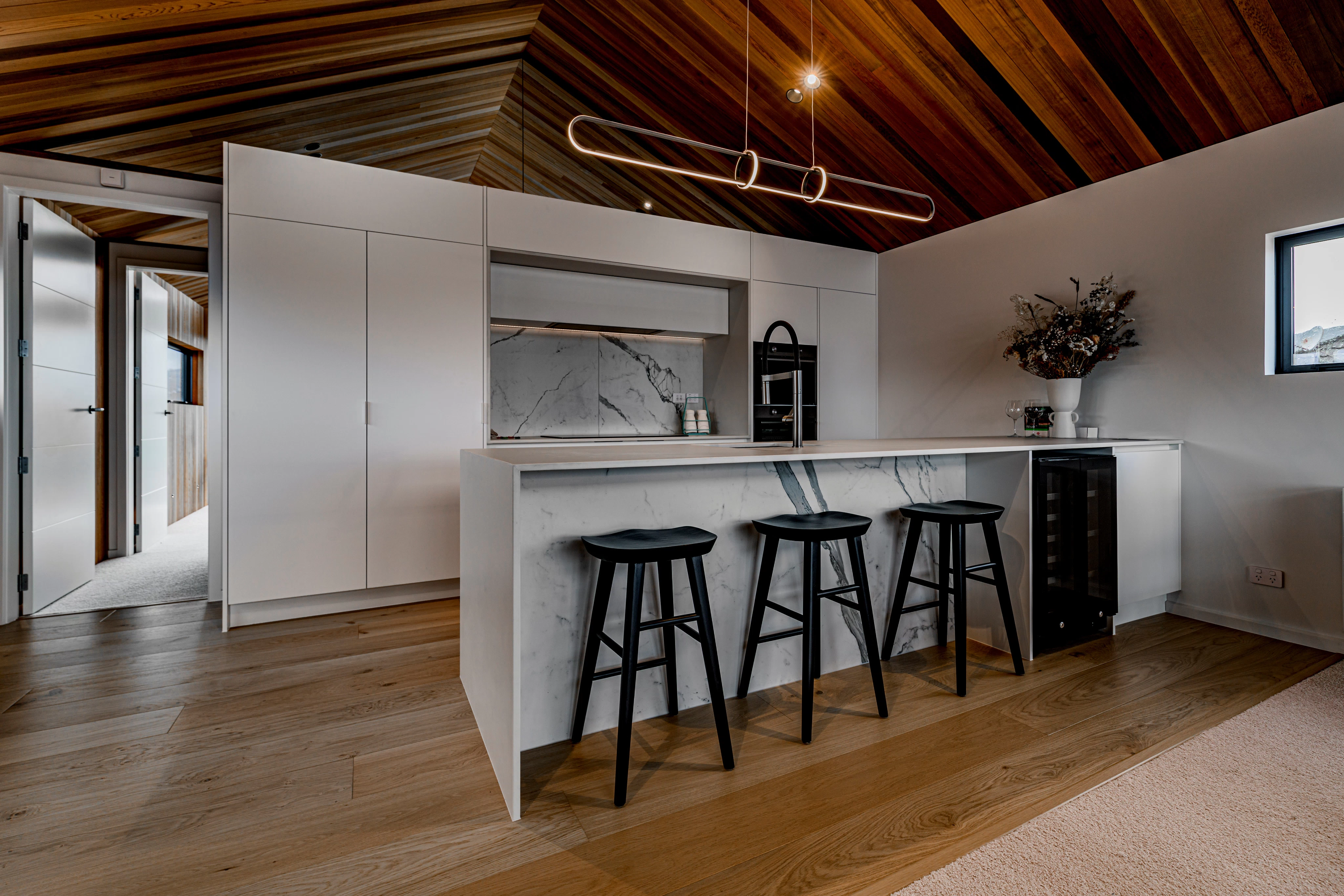 030823 5453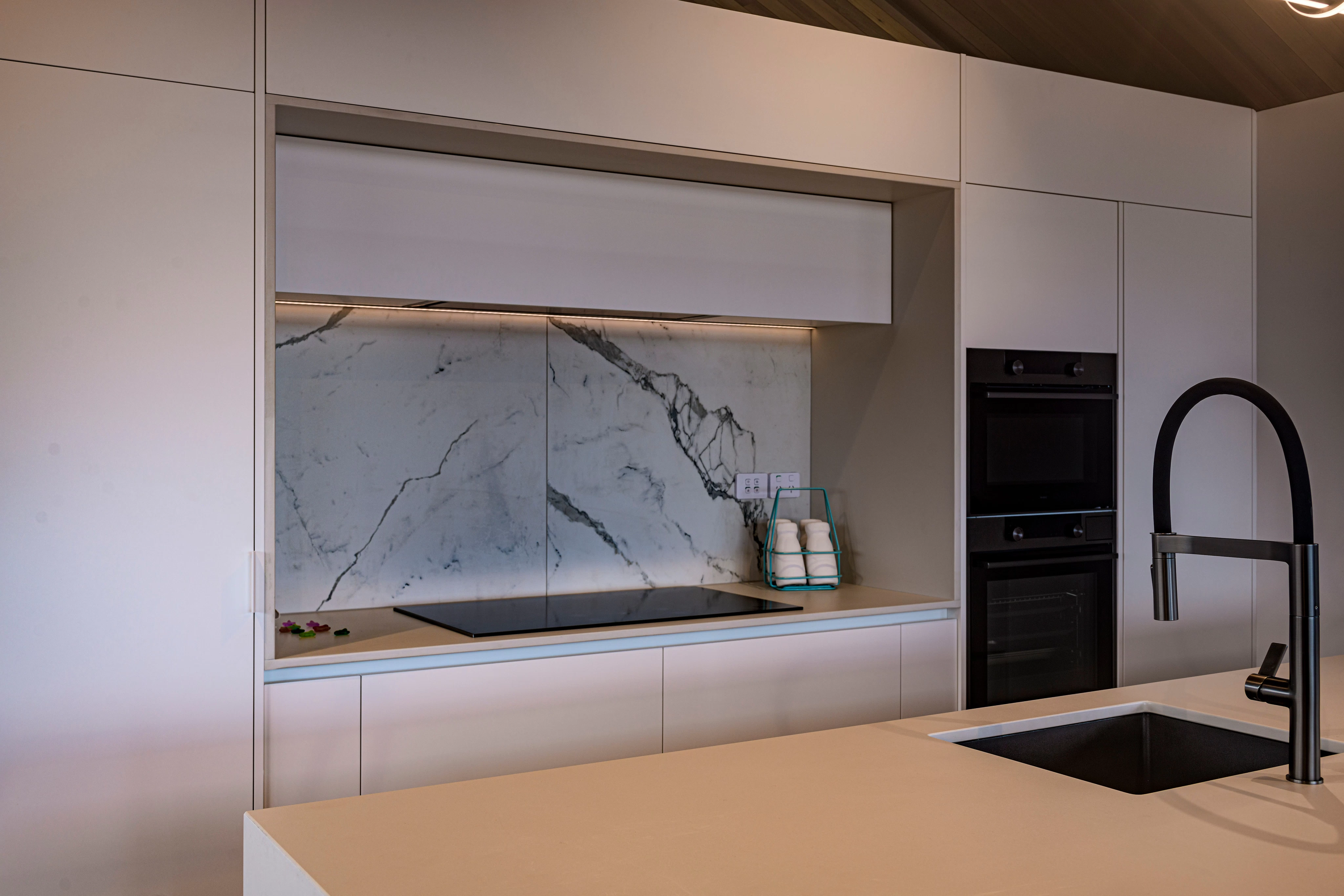 030823 5457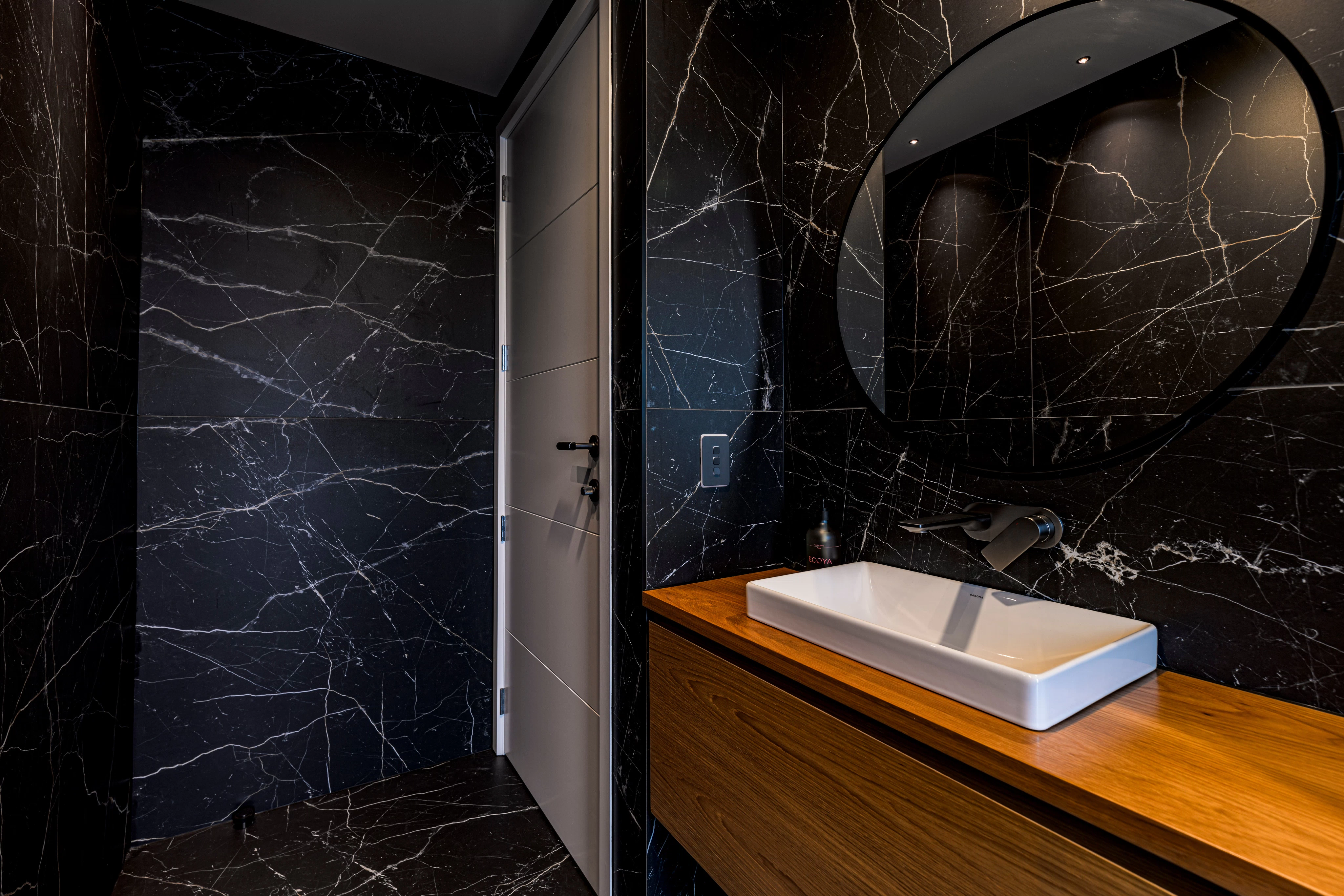 030823 5429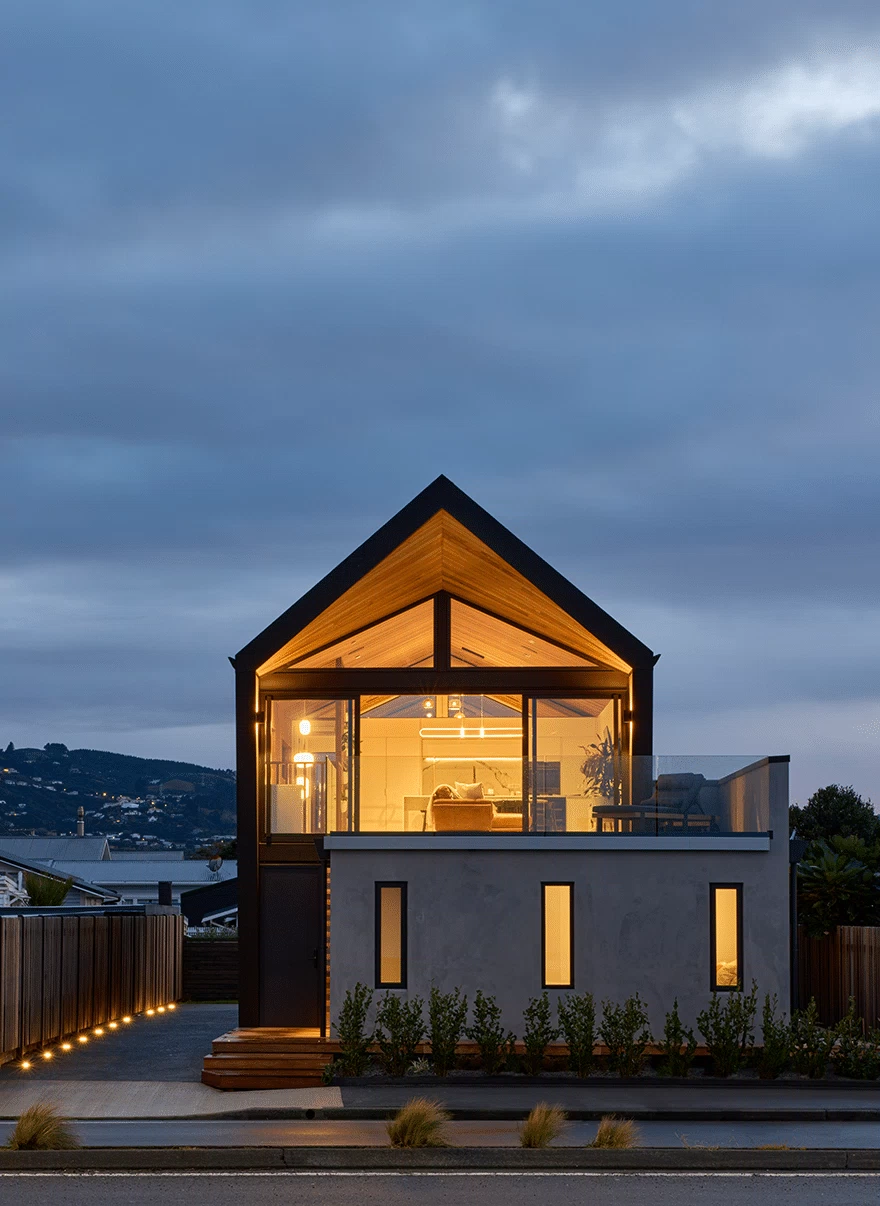 Port gallery image-880-x-1206Const-1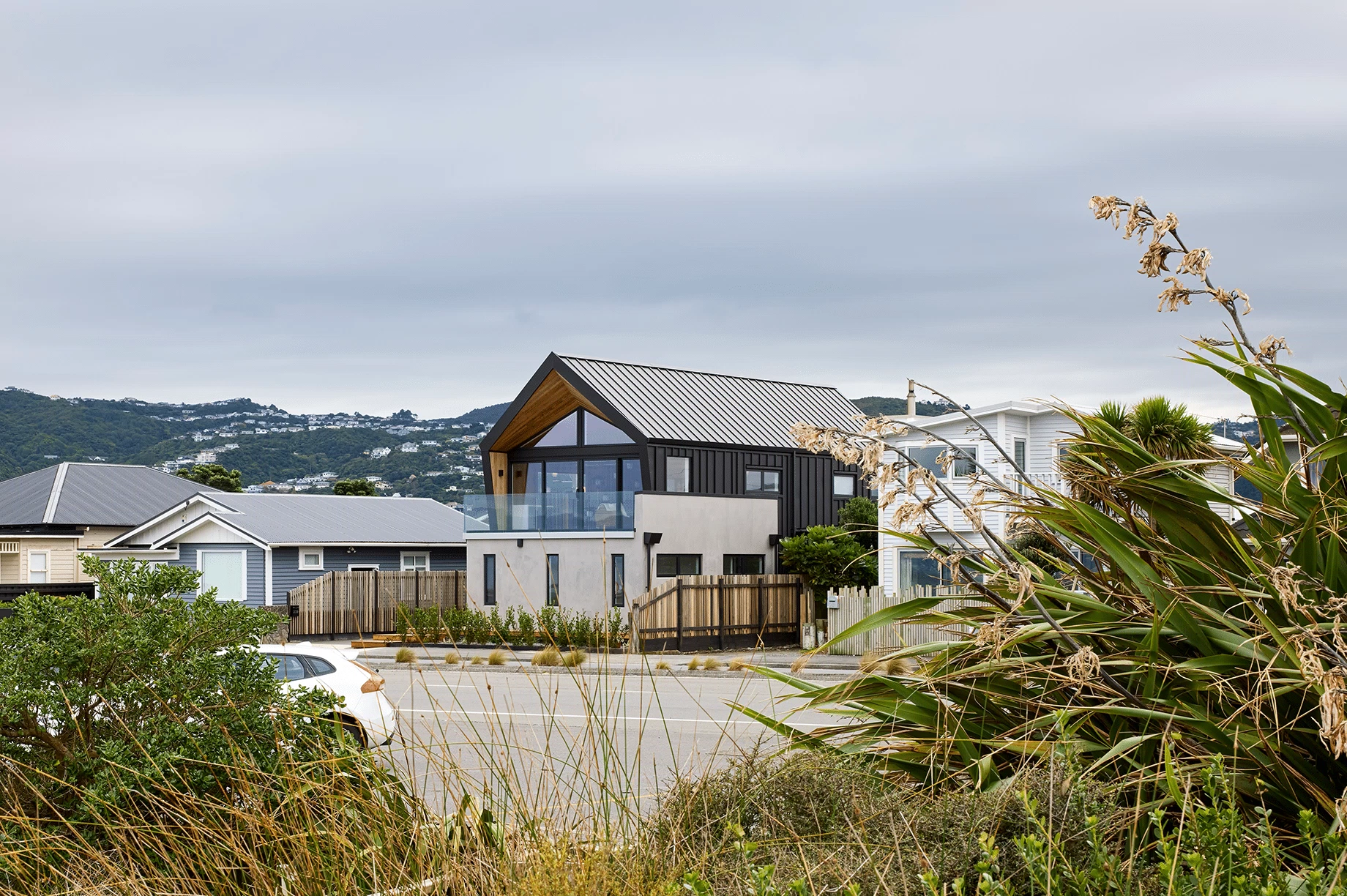 Petone-Exterior
Inside the project
The leading collections