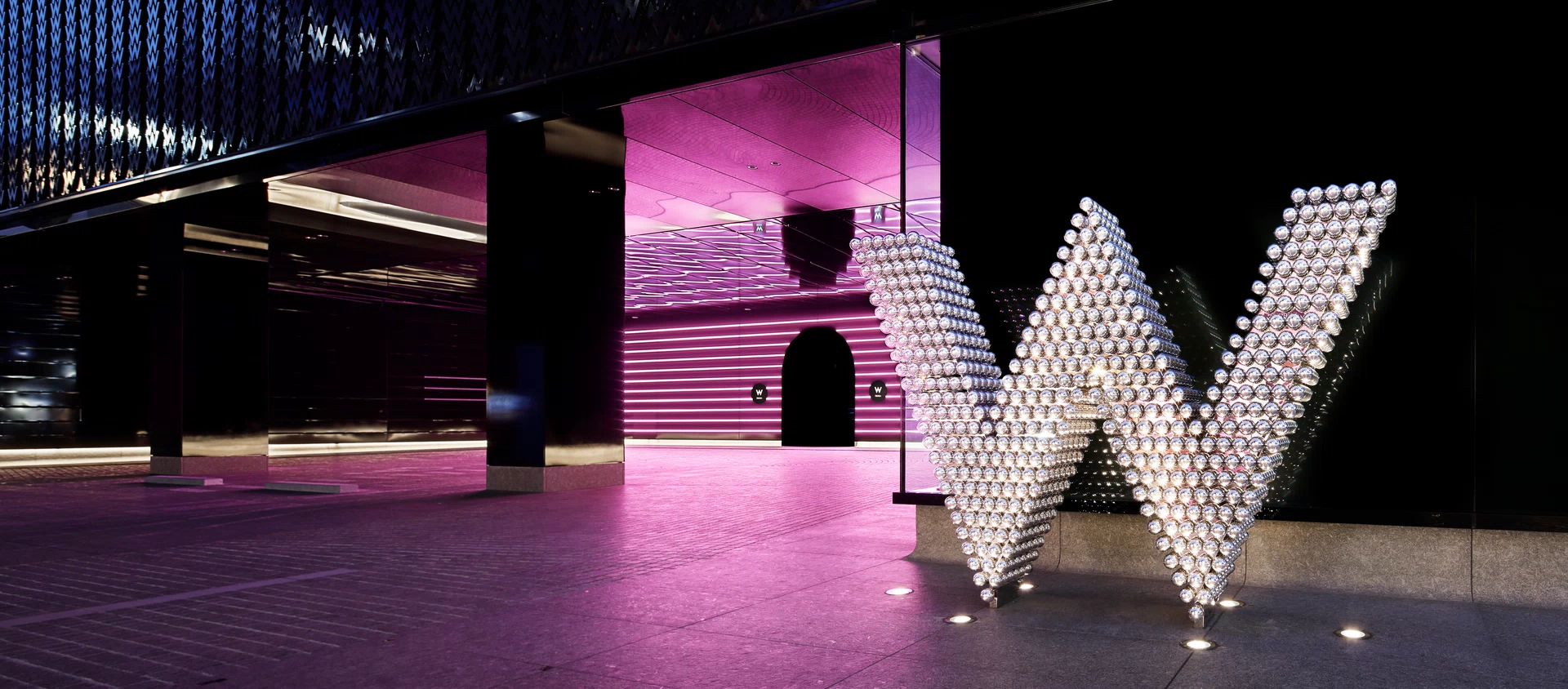 Hospitality
Atlas Concorde for the W Hotel in Osaka
Culture and lifestyle blend together in the Japanese metropolis thanks to the elegance of marble-look porcelain tiles by Atlas Concorde, protagonists of the W Hotel in Osaka.
Color depth and richness of graphic design reproduce the refinement and opulence of real marble, for floors and walls clad with marble-effect porcelain where attention to detail stylishly emphasizes the ambiance dedicated to hospitality. The elegance of the Atlas Concorde marble-look tiles on the floor and wall illuminates the atmosphere with a surface that embellishes the space, creating a luxurious climate and an idea of elegance with a timeless charm.
The details, shading, and graphic variability faithfully reproduce the original natural material, combining beauty and the functional characteristics of marble-effect porcelain tiles. Employed in a range of formats, marble-effect porcelain tiles give the W Hotel in Osaka an esthetic power and expressive vigor.
Photo credits © Marriott International
Where
Osaka, Japan
Design by
Concrete Amsterdam
Inside the project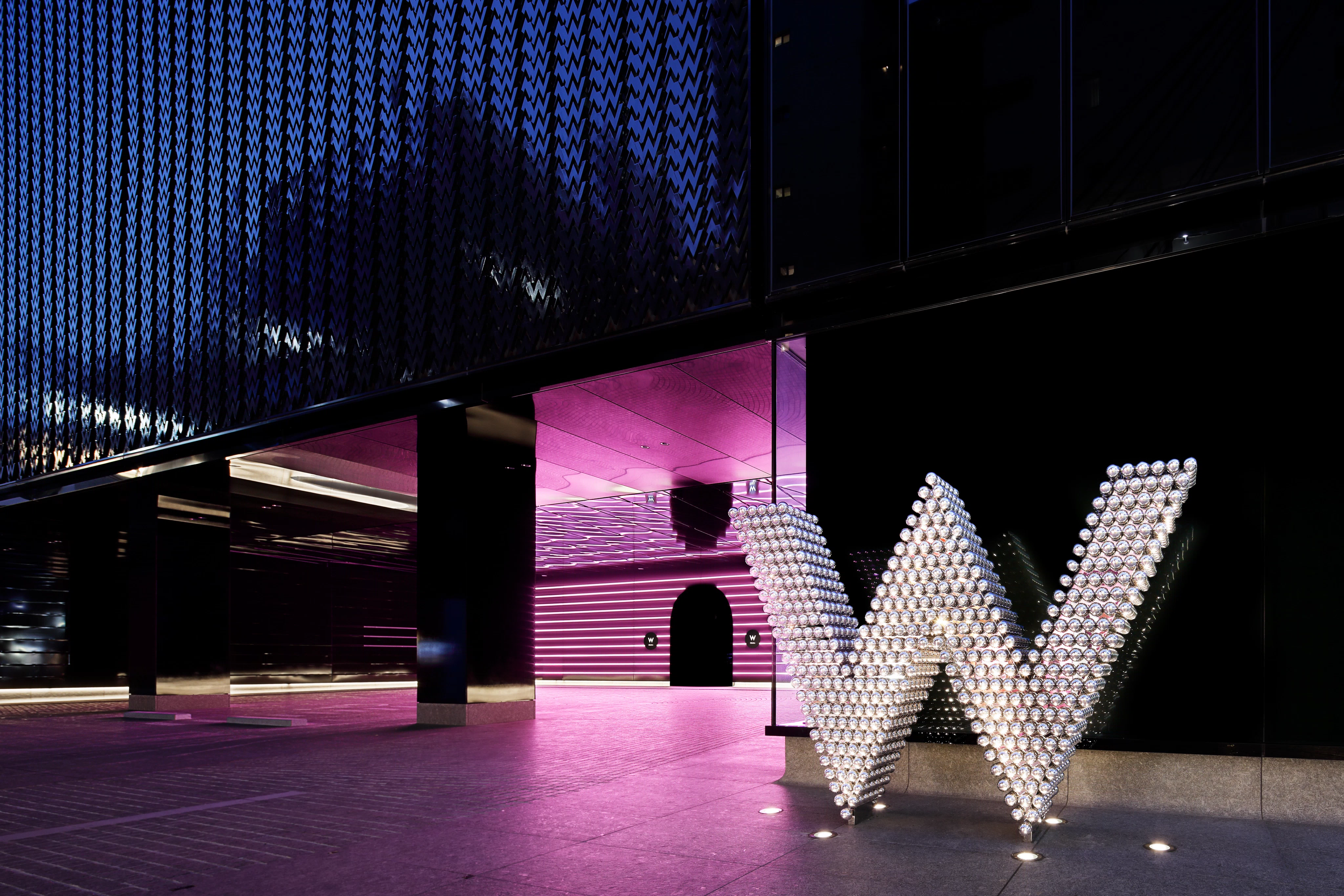 WHO OSAOW Arrival 01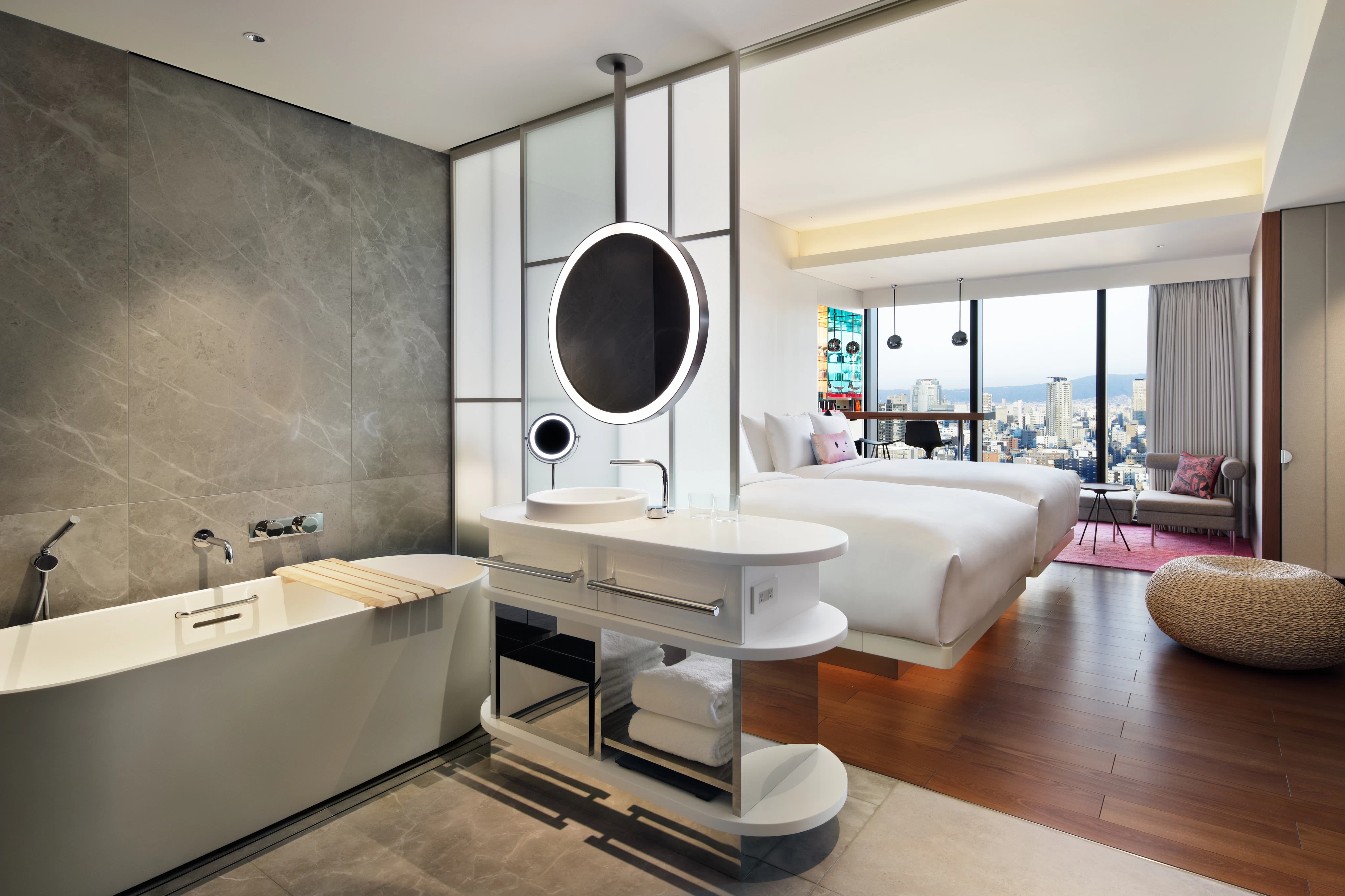 WHO OSAOW Guestroom WOW King Suite Bathroom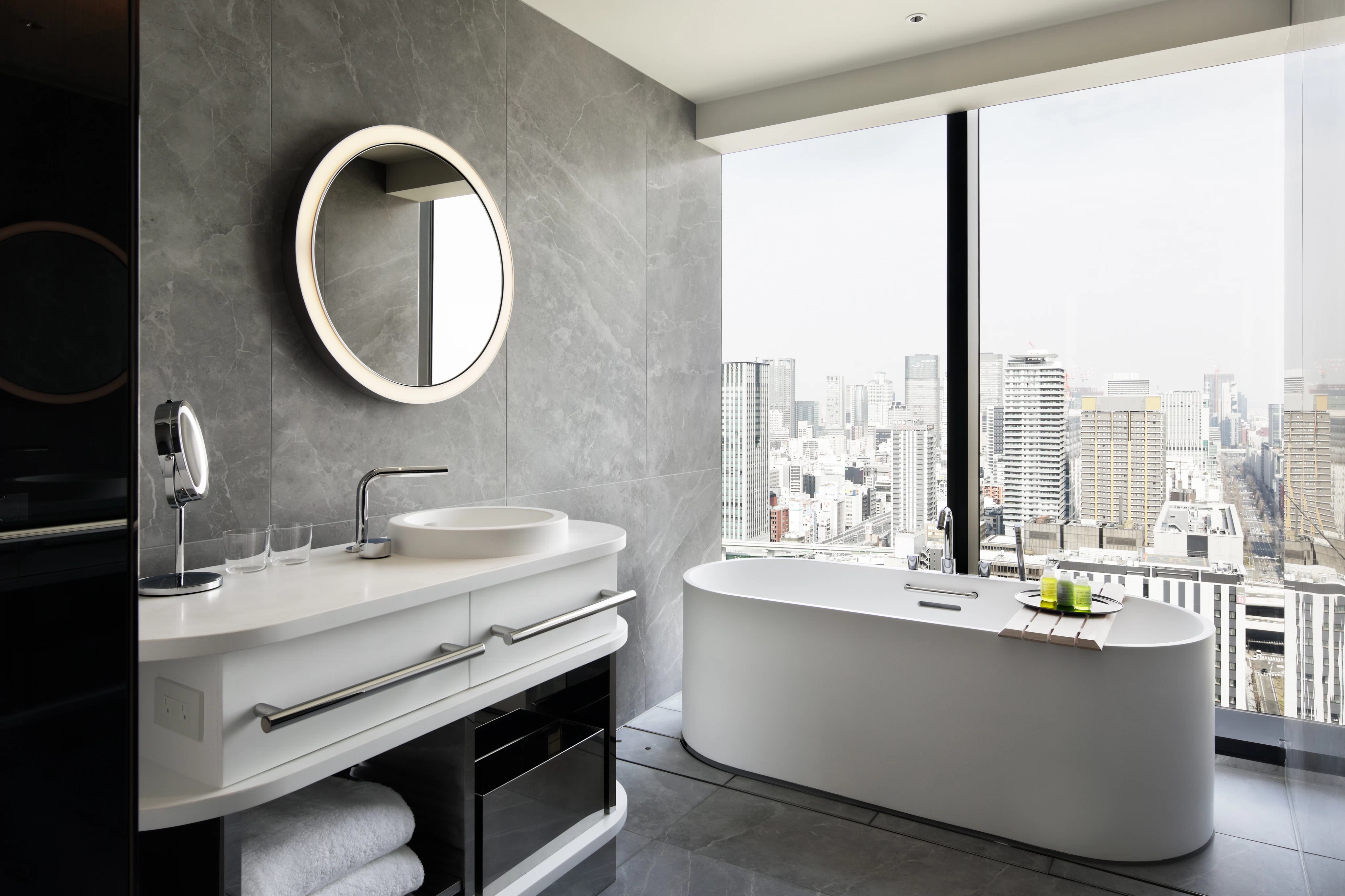 WHO OSAOW Guestroom Spectacular King Bathroom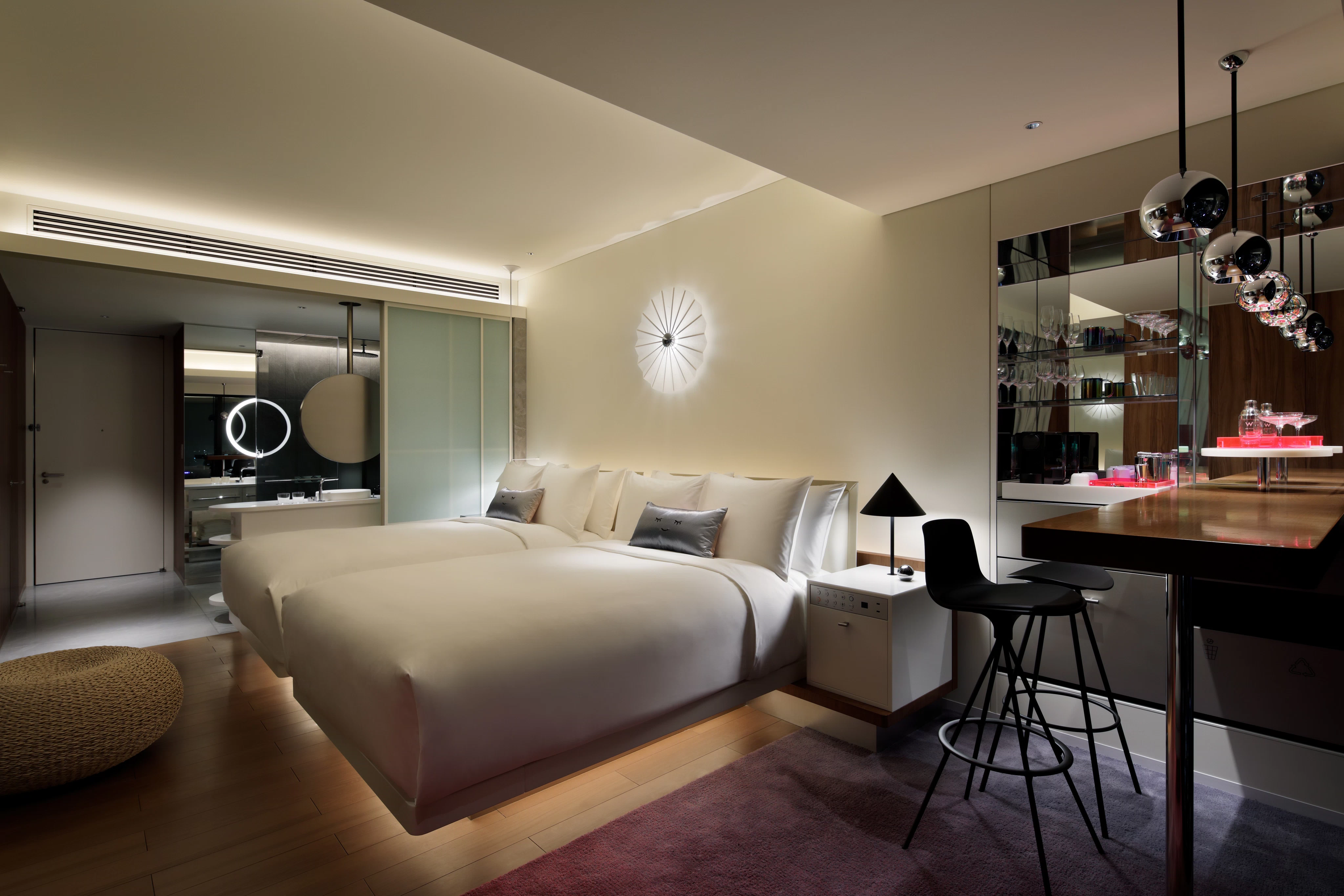 WHO OSAOW Guestroom Wonderful Doble Doble 02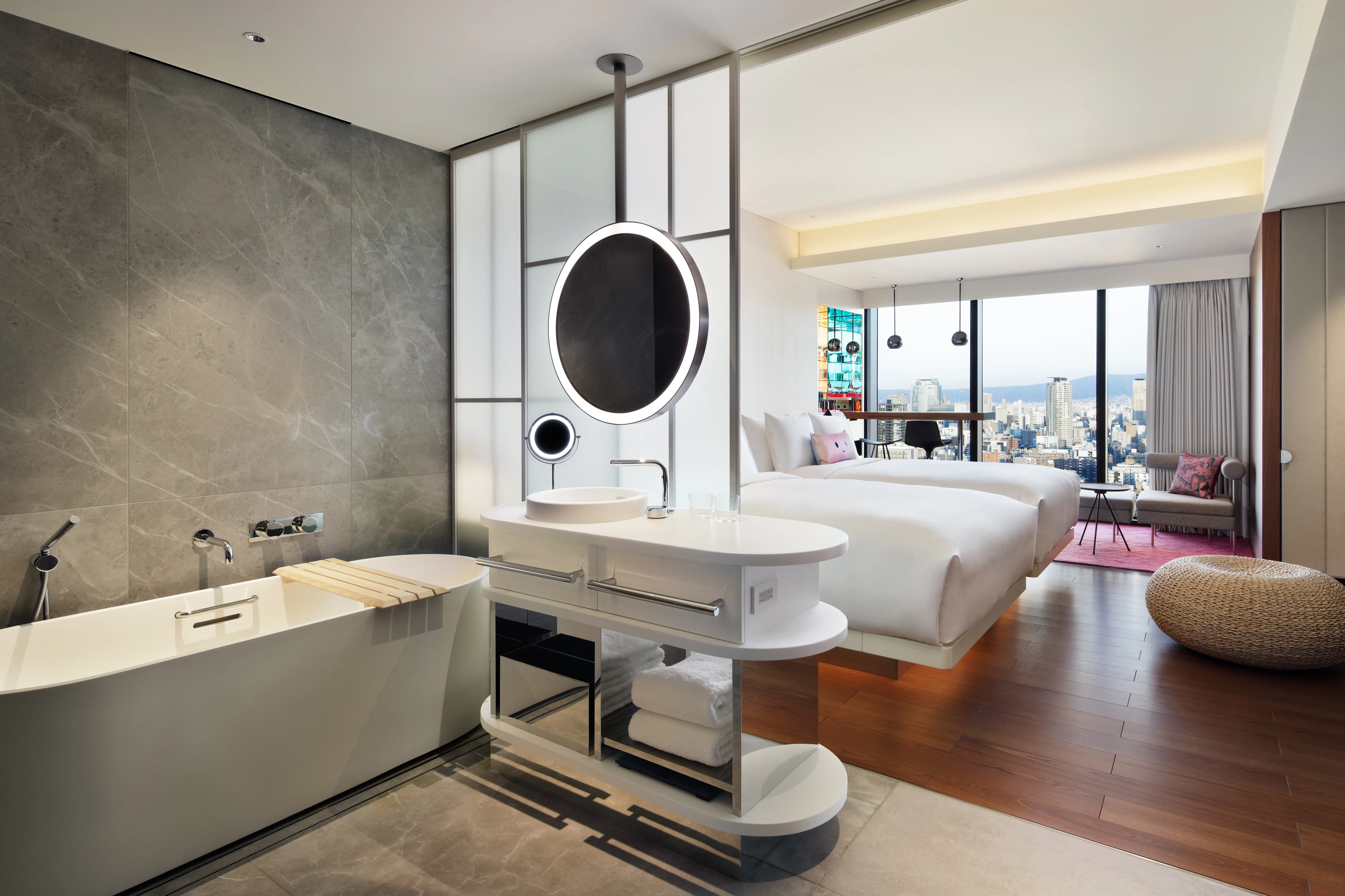 WHO OSAOW Guestroom Wonderful King 01
Inside the project
The leading collections