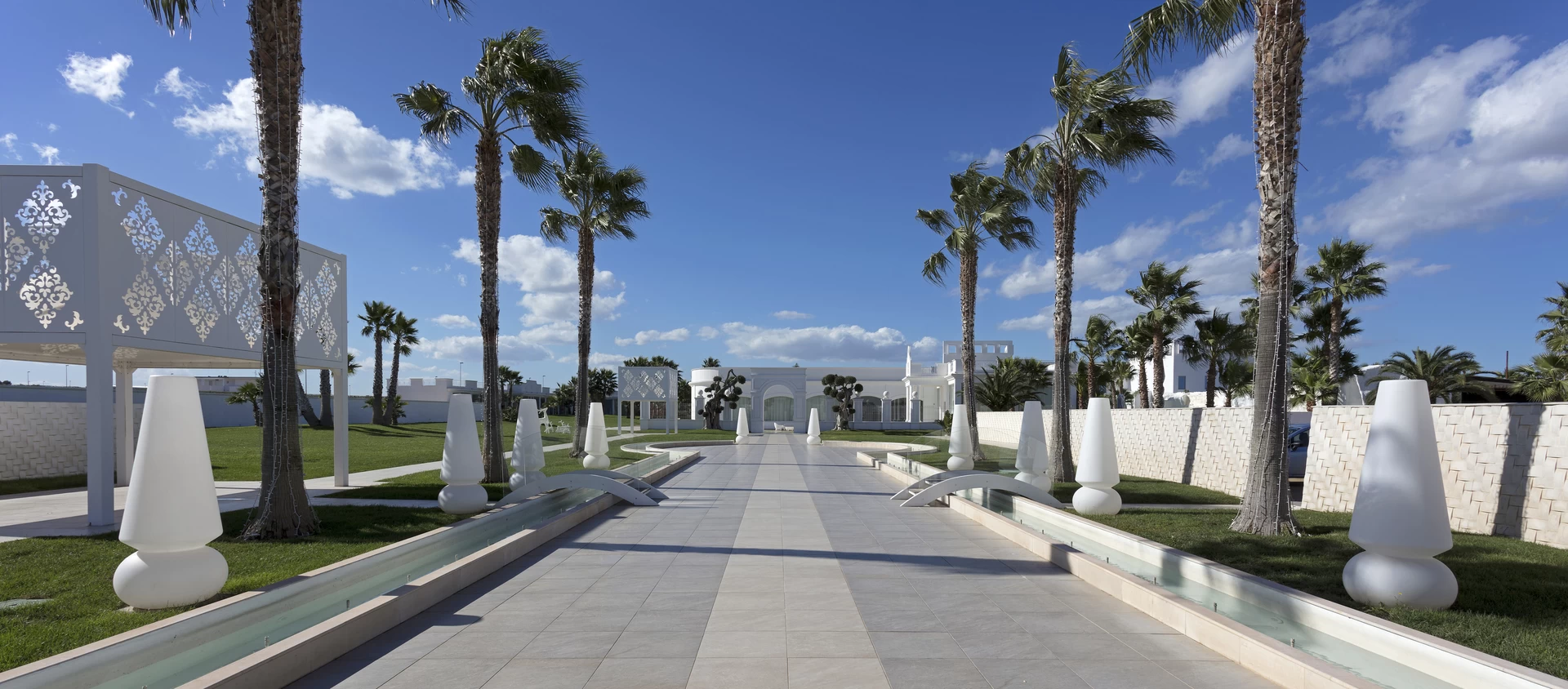 Hospitality
Pietra Perla Reception
"Expanding boundaries, horizons, capturing space and transforming it into new, modern, and welcoming lines": it is with this leitmotiv that the Pietra Perla reception hall in Sannicandro di Bari welcomes its guests, accompanying them in an experience where exclusivity and elegance reign supreme.
In this evocative and dreamlike setting, a pearl of the small town in the Apulia region, Atlas Concorde has contributed to furnishing some of the indoor and outdoor spaces of the facility with a contemporary style.
The romantic entrance comes to life thanks to the combination of different formats and contrasting colors, where the earthy essence of stone and its rich details bring together the refined look of natural materials with the excellent technical performance of porcelain tiles.
The beauty and practicality of the stone effect is repeated in the floors of the interior spaces, like halls and restaurants, where warm shades make the rooms welcoming and give them a clean, avant-garde design.
Decorations inspired by simple geometries with metallic-effect inserts further enrich the furnishing project, covering the walls of the bathrooms in perfect harmony with the dark nuance of the concrete-effect floor for a unique compositional balance.
Where
Sannicandro di Bari, Italy
Design by
Arch. Sebastiano Campanelli
Inside the project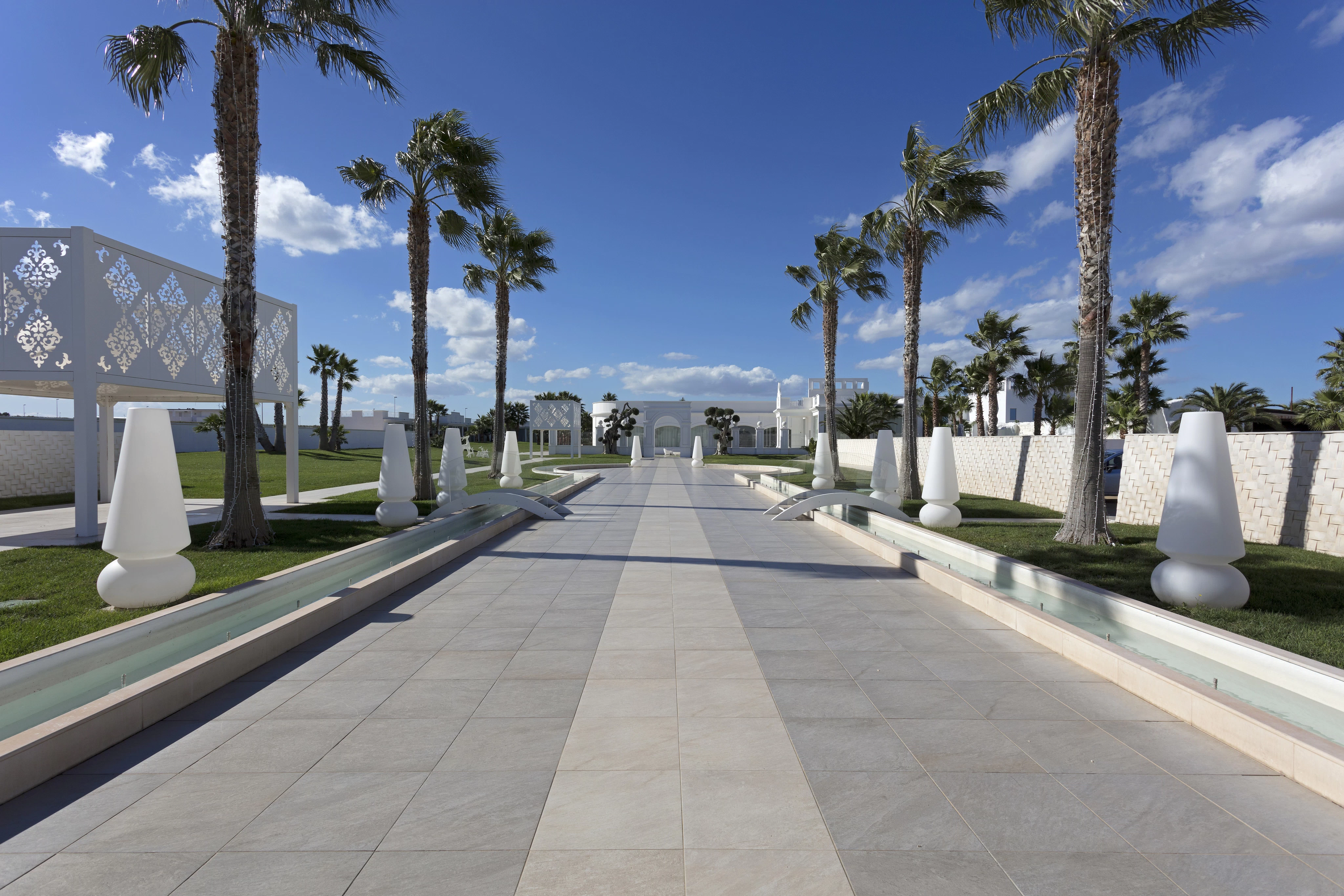 PIETRA PERLA 001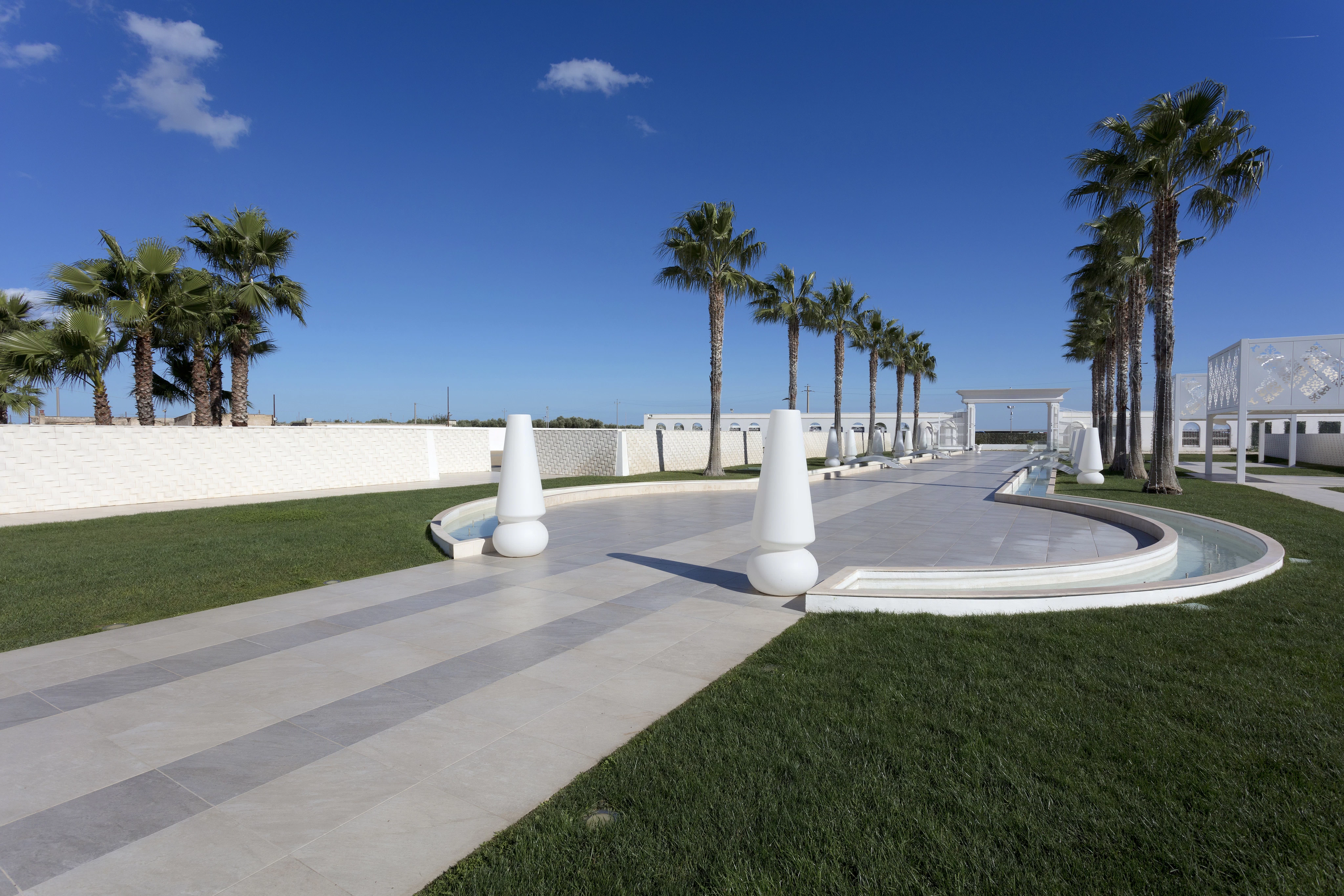 PIETRA PERLA 005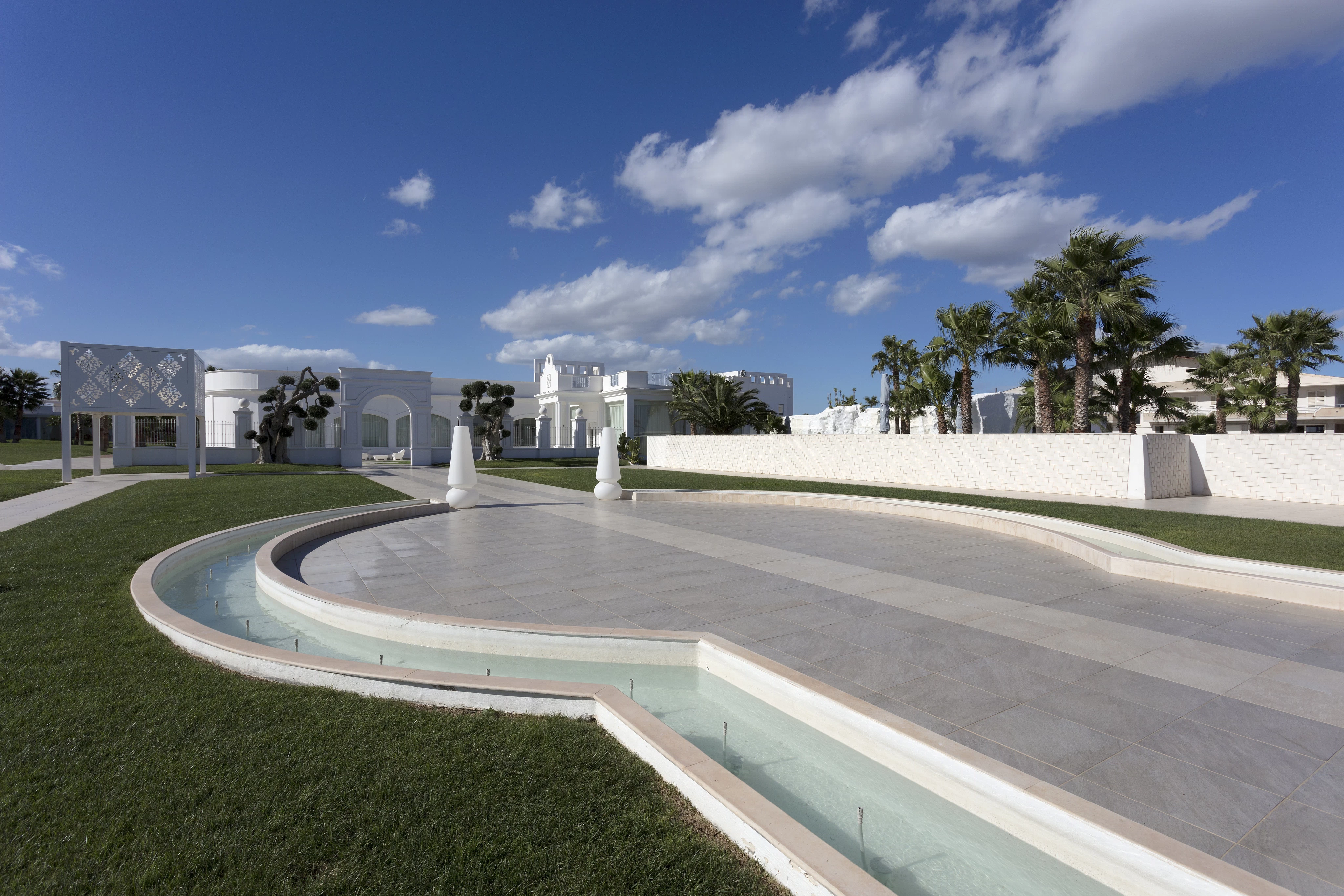 PIETRA PERLA 007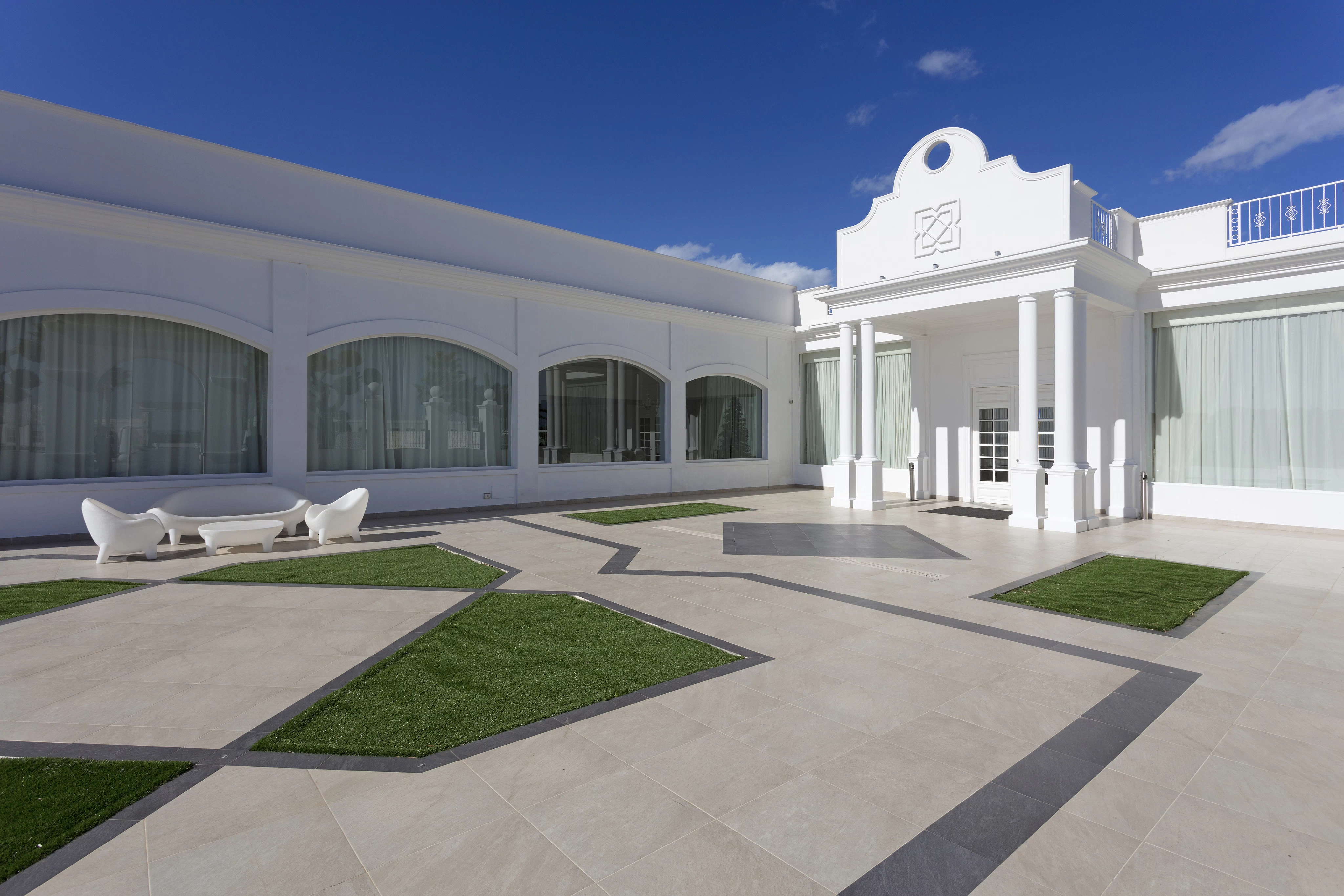 PIETRA PERLA 010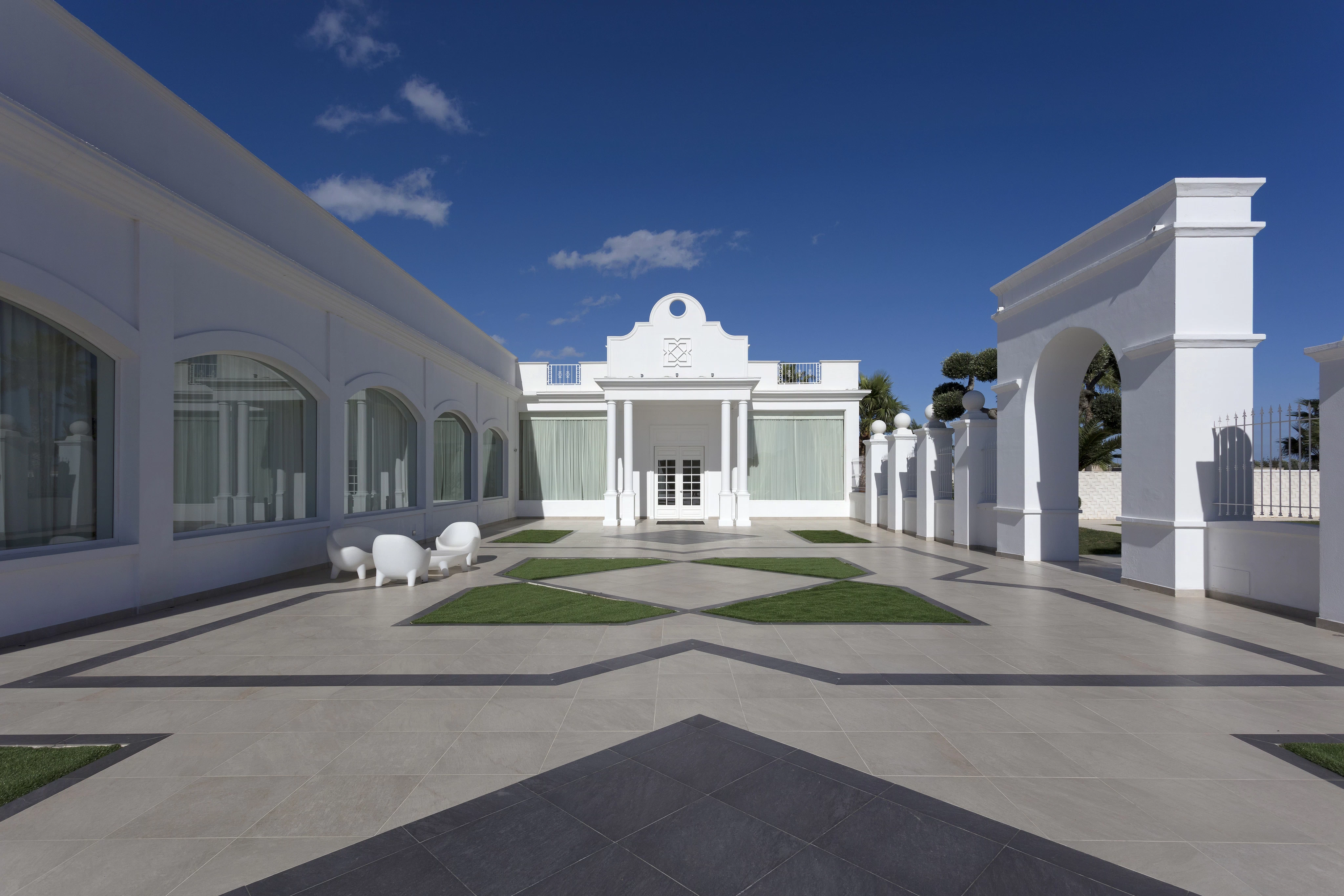 PIETRA PERLA 011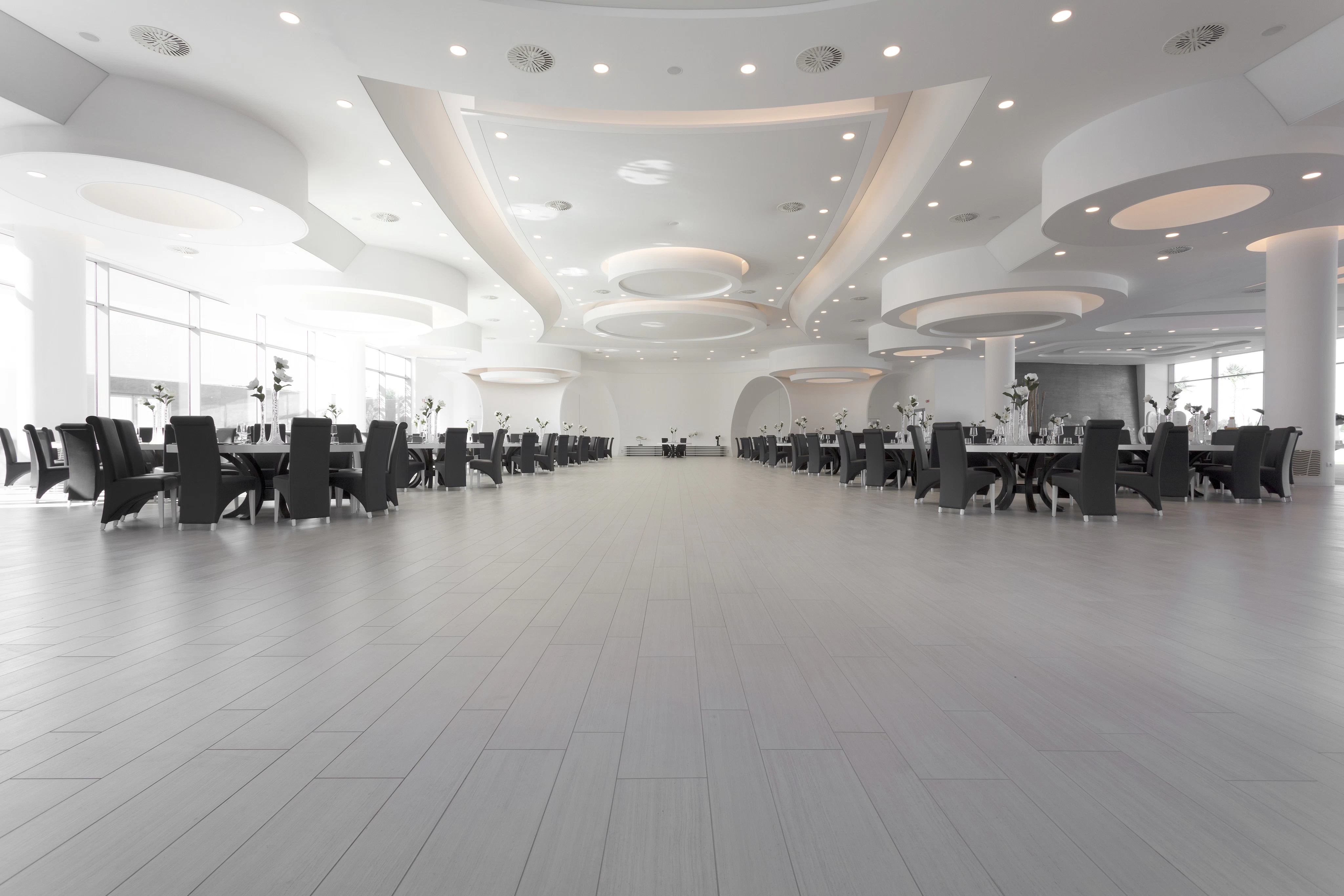 PIETRA PERLA 015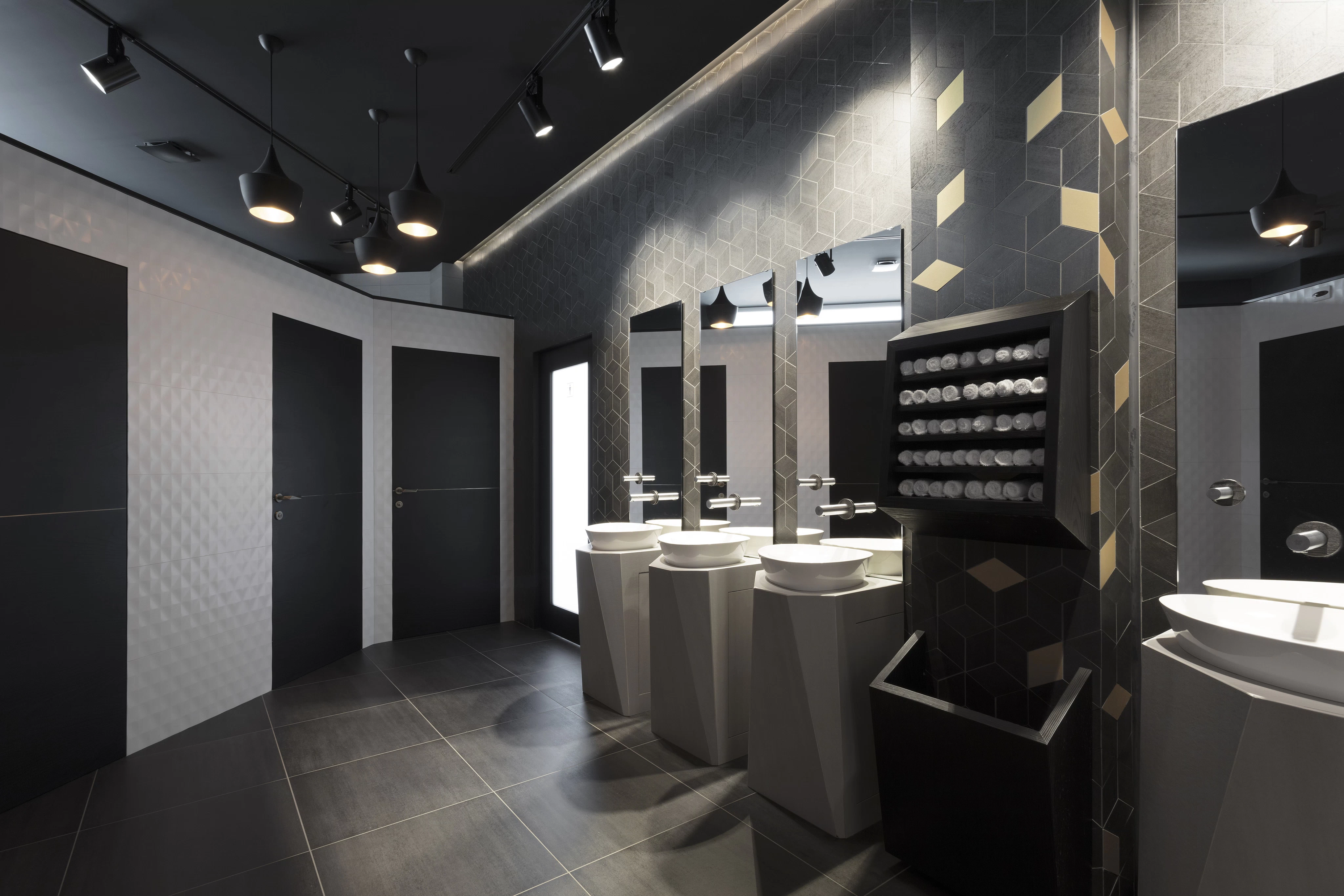 PIETRA PERLA 036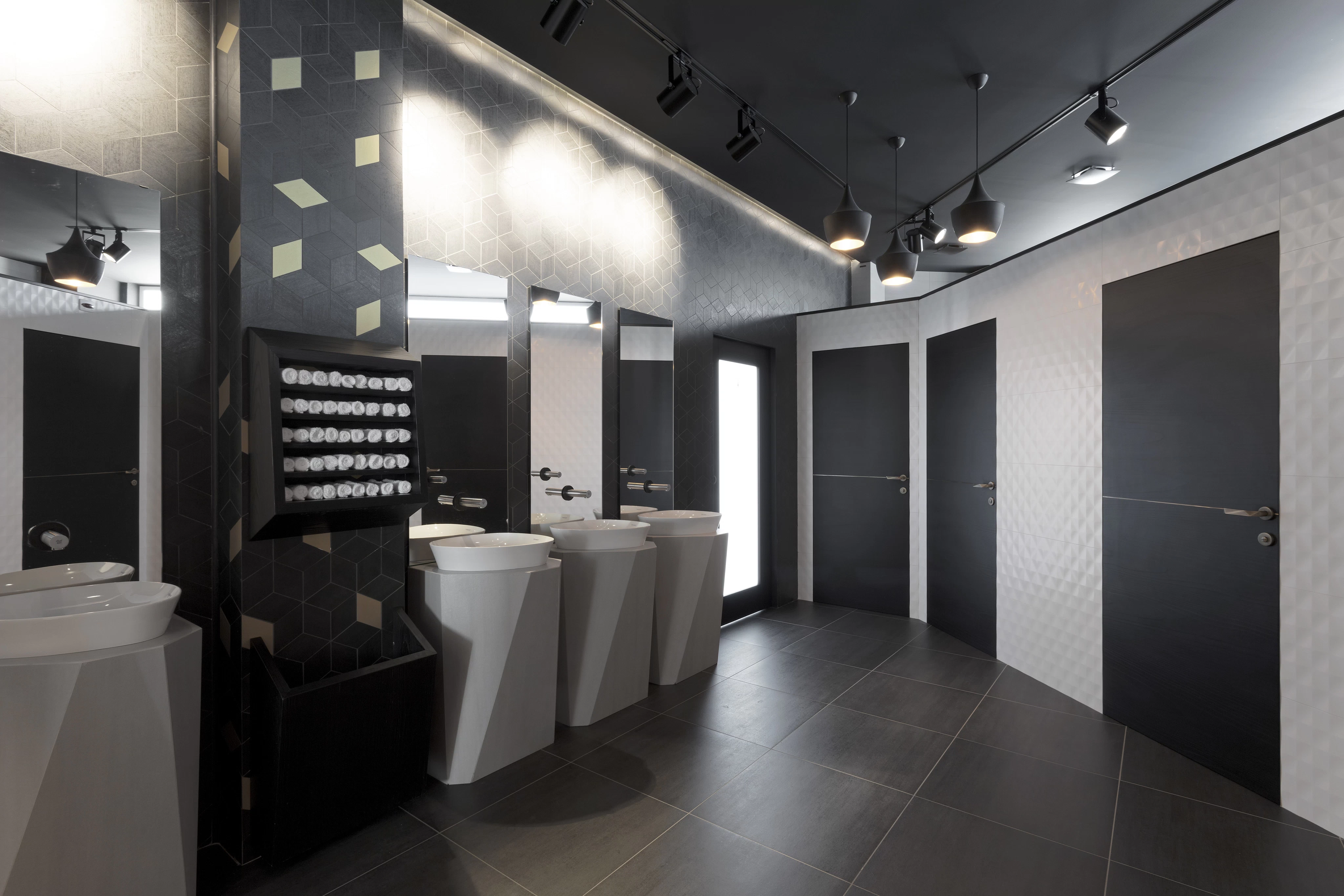 PIETRA PERLA 039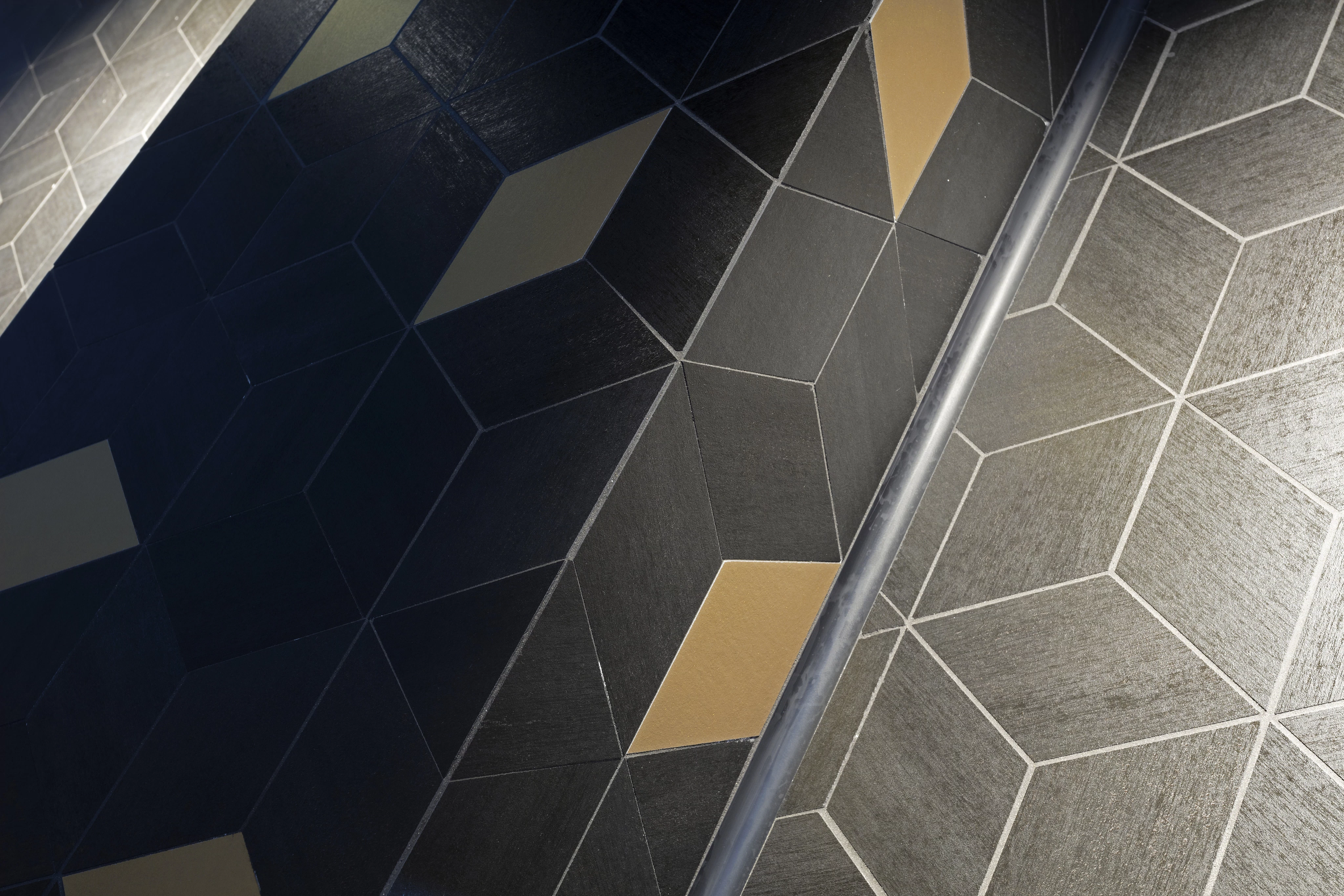 PIETRA PERLA 044
PIETRA PERLA 050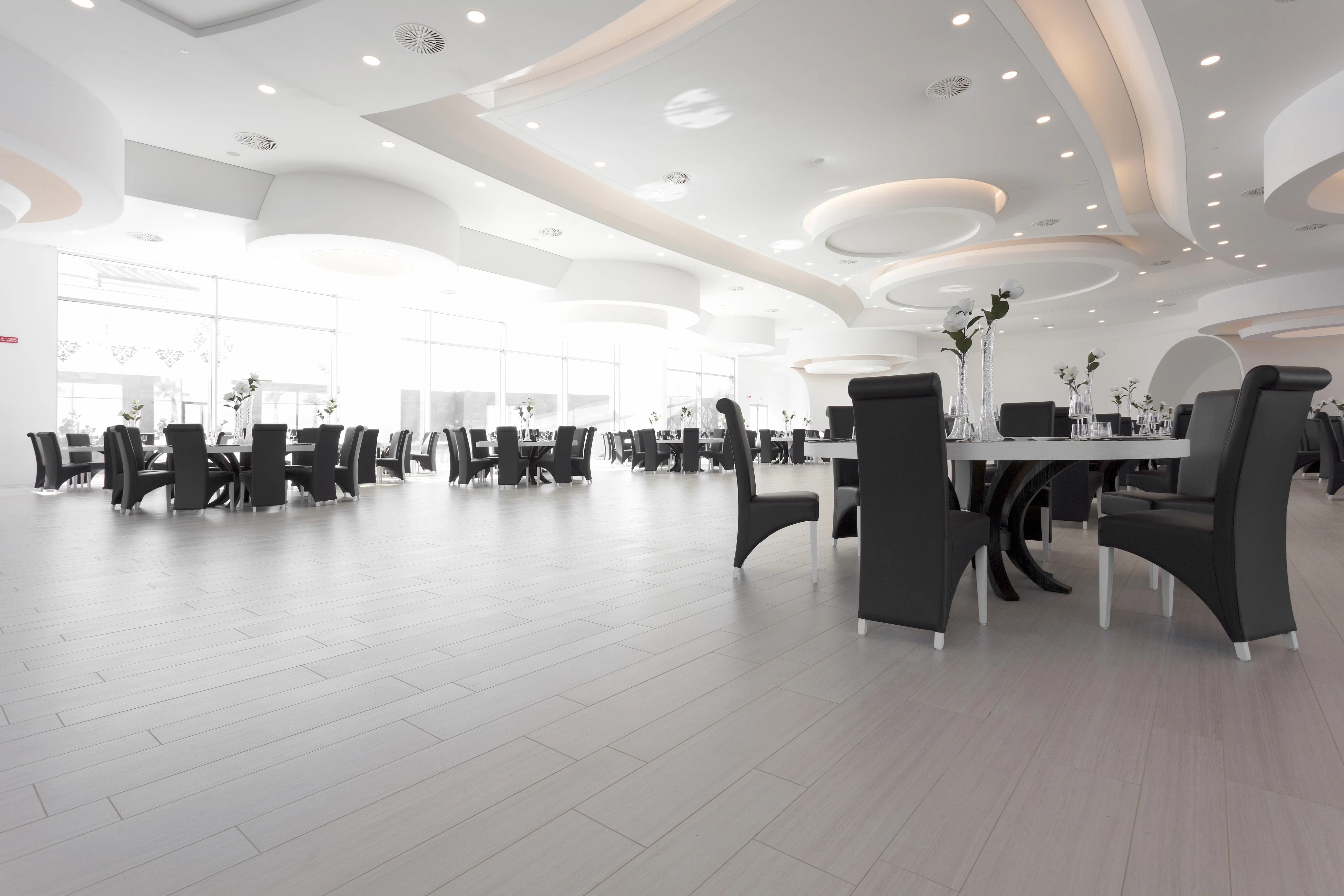 PIETRA PERLA 020
Inside the project
The leading collections