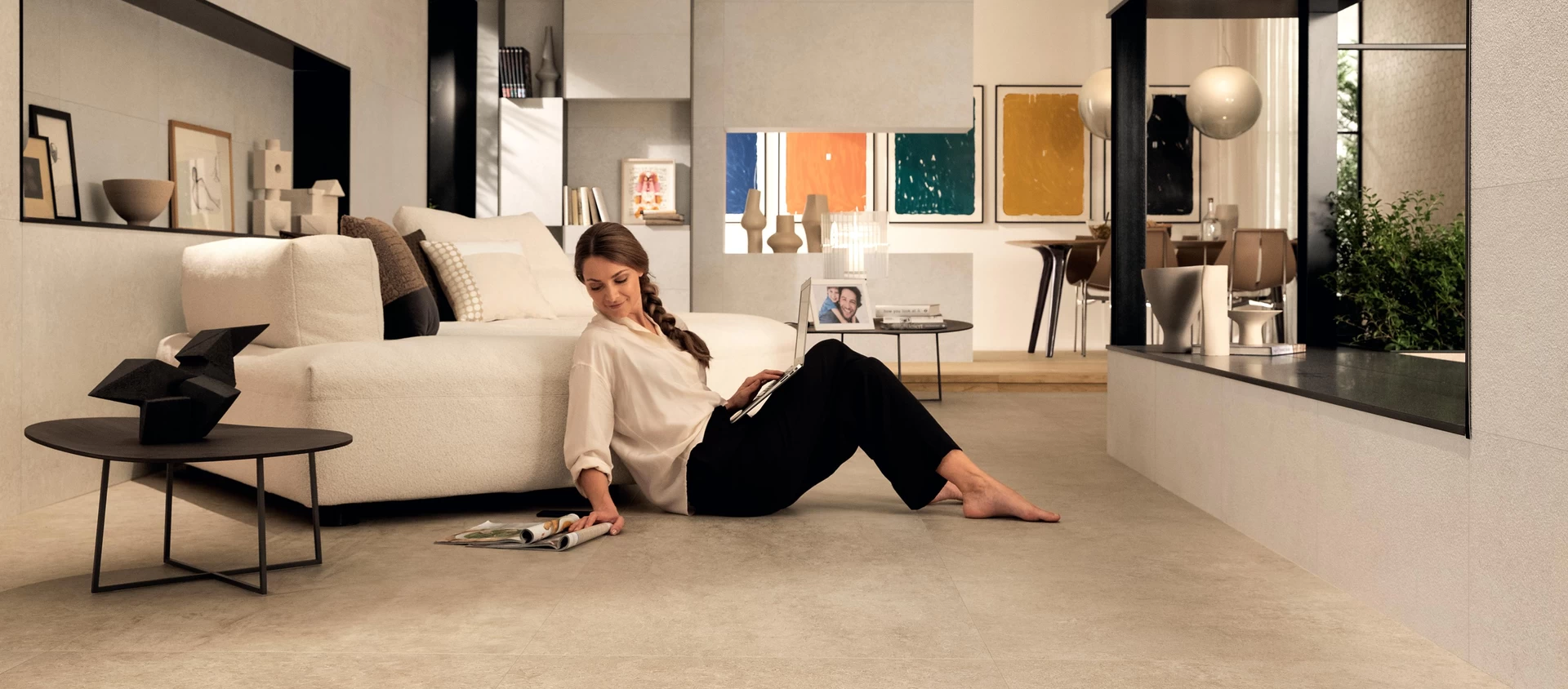 The benefits of ceramic tiles
Porcelain tiles: the safe choice
Porcelain tiles are made of an extraordinary material, endowed with technical characteristics that make them an optimal choice not only for their ease of application, cleaning, use, and maintenance, but also and above all for their characteristics of healthiness and environmental sustainability. For this reason, porcelain tiles are the safest solution for floors, walls, and surfaces in residential, commercial, and public architecture, both indoors and out.
Porcelain tiles are resistant
Easy to clean and resistant to moisture, porcelain tiles are scratch resistant, stain resistant, and require no special maintenance.
Porcelain tiles are healthy
Porcelain tiles are a hypoallergenic material: free of toxins and allergens, they do not release any VOCs or formaldehyde, contain no PVC, and are naturally inert and resistant to dust.
Porcelain tiles are safe
Floors that are always safe. Porcelain tiles are non-slip and fire and frost resistant, thus helping to prevent accidents.
Porcelain tiles are ecological
Ecological, sustainable, and durable. A porcelain tile floor is the perfect option for those who want to minimize their impact on the environment.
Ceramic wall tiles: beauty, practicality, and durability.
White body ceramic wall tiles combine technical and aesthetic qualities in a perfect synthesis of beauty and hygiene, practical use and durability.