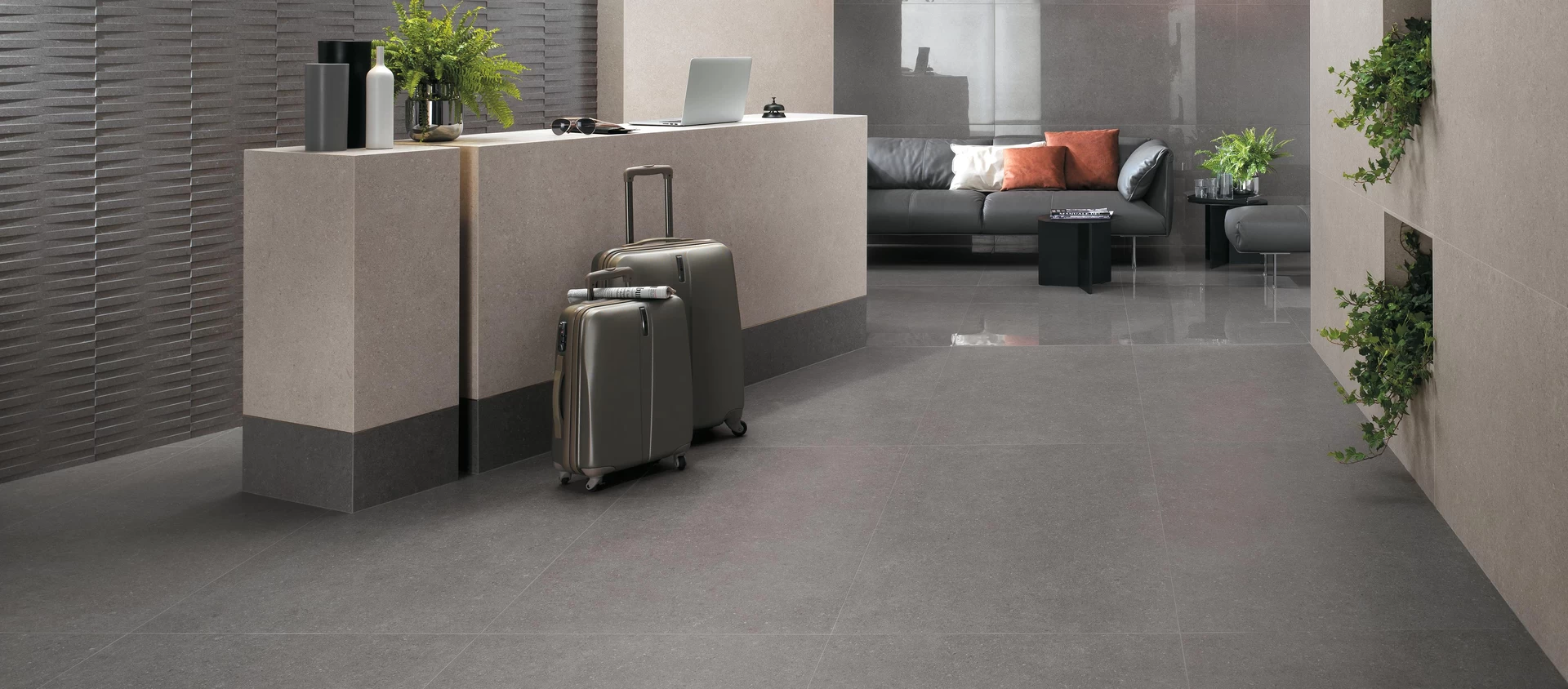 Kone
An essential, scenographic stone look
An essential, scenographic stone look
See below the summary of the colors and salient features that distinguish Kone, or learn more about the ideas and inspiration behind the project.
An essential, scenographic stone look
The sense of authentic, natural surfaces allows for the creation of elegant, harmonious environments. Inspired by the essential aesthetic of limestone, Kone allows for the realisation of scenographic projects in which the living experience regains its primordial appeal. The porcelain tile surfaces combined with the three-dimensional decorations characterise the interior architectures. The endless ways to combine the neutral and warm tones makes for spaces in which colour creates natural and elegant variation between volumes. Thanks to its meticulous, clean aesthetic, Kone offers designers the possibility to work with the material sensations of stone, exploiting continuity between the floor and wall tiles, for a homogeneous space. In designing outdoor spaces, functionality and aesthetics become accomplices to the original stone, while wall tiles in continuity with the floor tiles make for a homogeneous space.
Porcelain Tiles

White
Beige
Silver
Pearl
Grey
Mix
47¼"x47¼"
9 mm
Matte rectified
29½"x59"
9 mm
Matte rectified
29½"x29½"
9 mm
Matte rectified
23⅝"x23⅝"
9 mm
Matte rectified
11¾"x23⅝"
9 mm
Grip rectified, Matte rectified
Outdoor

White
Beige
Silver
Pearl
Grey
11¾"x23⅝"
9 mm
Grip rectified
Large sizes

White
Pearl
Grey
47¼"x47¼"
9 mm
Matte rectified
Contact us