Think green: save money with ventilated stoneware facades
Energy performance meets esthetics in a versatile system for the exterior cladding of buildings
Continuous research into new building systems offering both superior technical performance and esthetic value has led to the discovery of ventilated facades: sustainable systems capable of satisfying stylistic trends and innovations while also optimizing energy consumption and living comfort.
These innovative facades offer an effective thermal insulation of environments thanks to the use of structures and materials that also guarantee a high level of esthetic quality.
Ventilated porcelain facades therefore represent an ideal external cladding for thermal insulation and protection against atmospheric agents, offering architects wide-ranging and original stylistic solutions thanks to the use of outdoor porcelain slabs.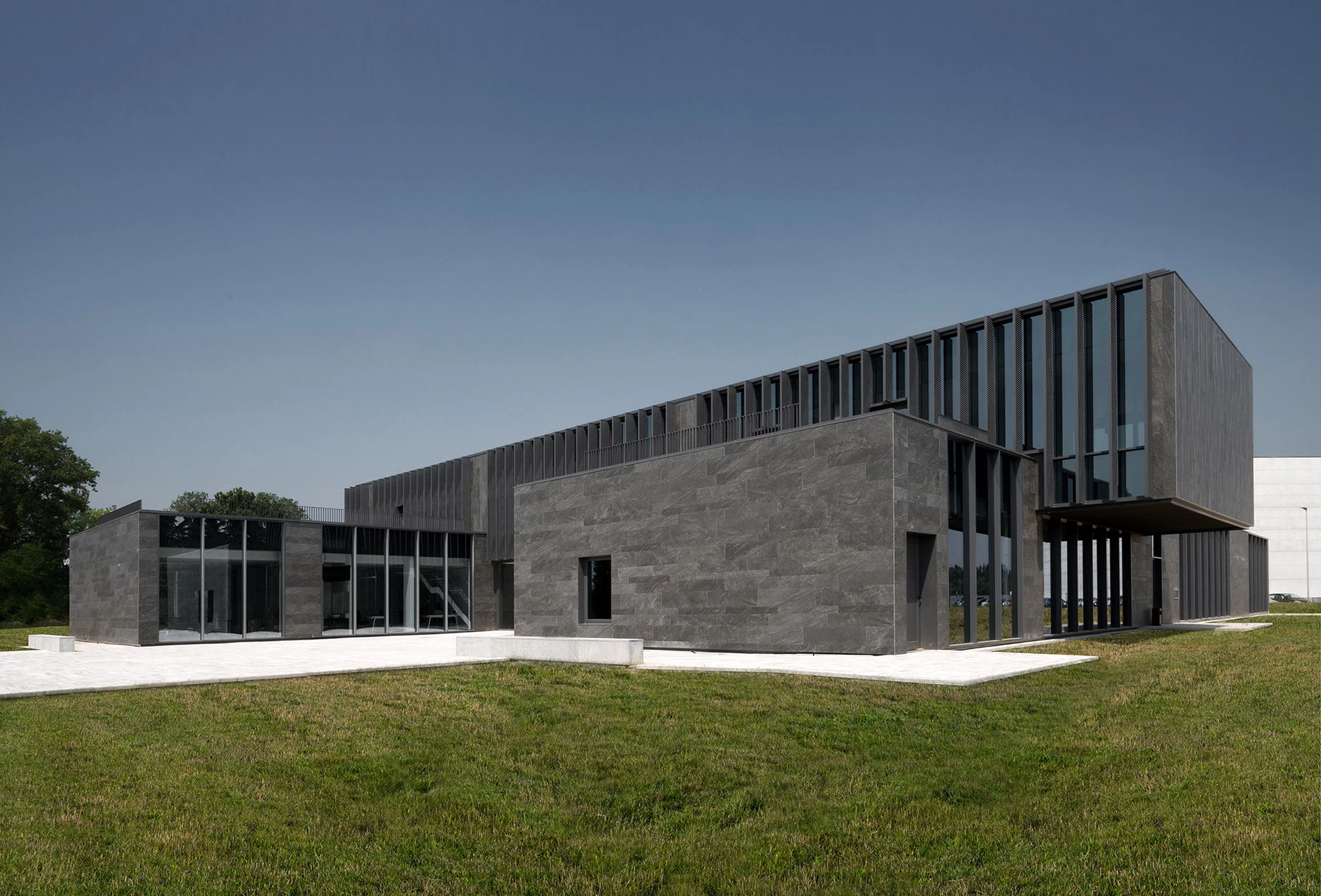 The energy efficiency of these ventilated facades is primarily due to their construction. In fact, the suspension and anchoring devices used are designed to create an empty space between the layer of insulation on the external masonry and the porcelain cladding, a chamber where air can flow naturally with a chimney effect, significantly reducing the amount of heat that enters or leaves the building.
So when it's hot, thanks to the combined action of the porcelain tiles on the external wall – which protect against the sun's rays – and the constant circulation of air at room temperature, the facade creates a shield around the building, reducing heat absorption. Thanks to this same effect, during the winter the perimeter walls take longer to cool than traditional solutions, thus ensuring less heat dispersion.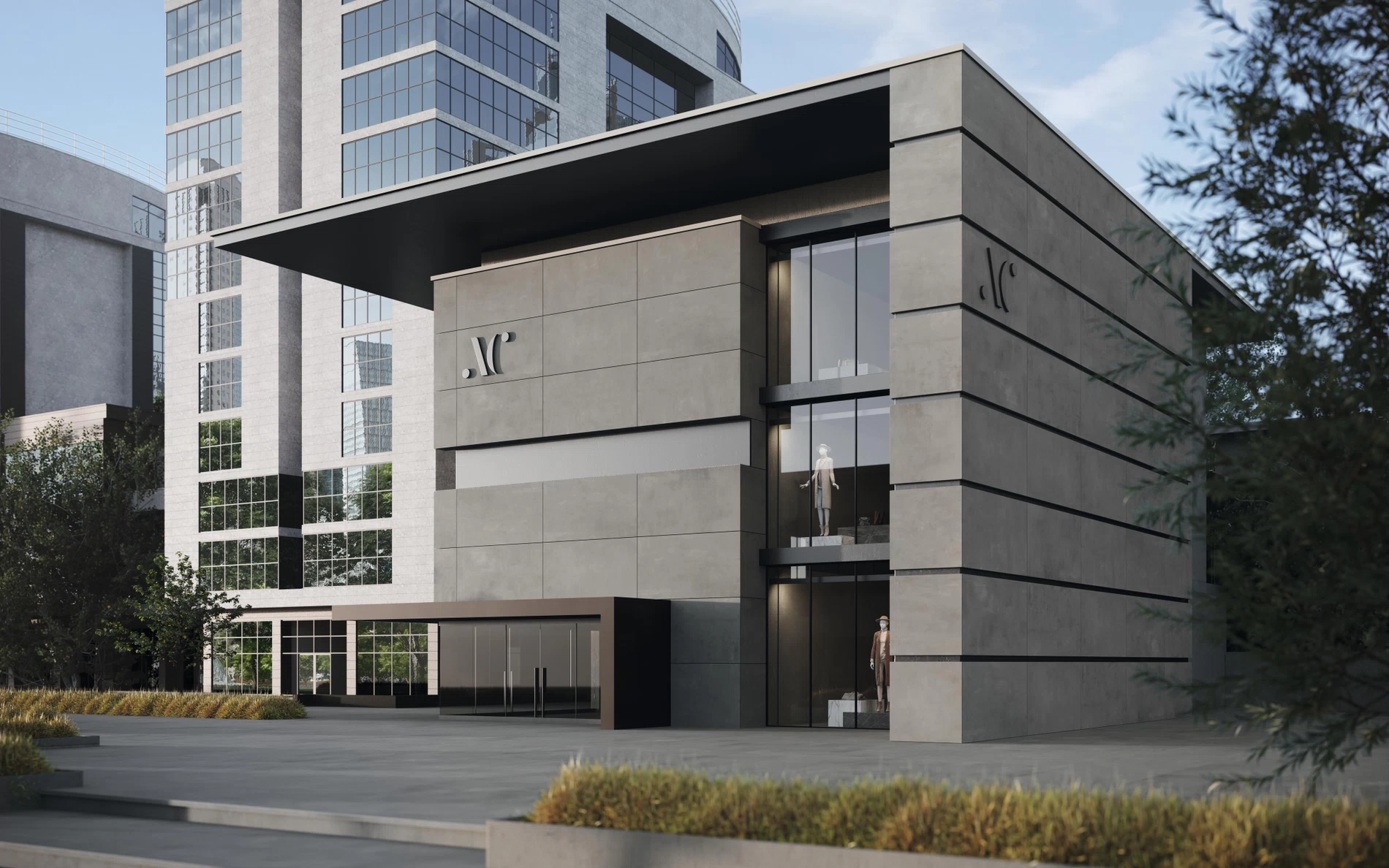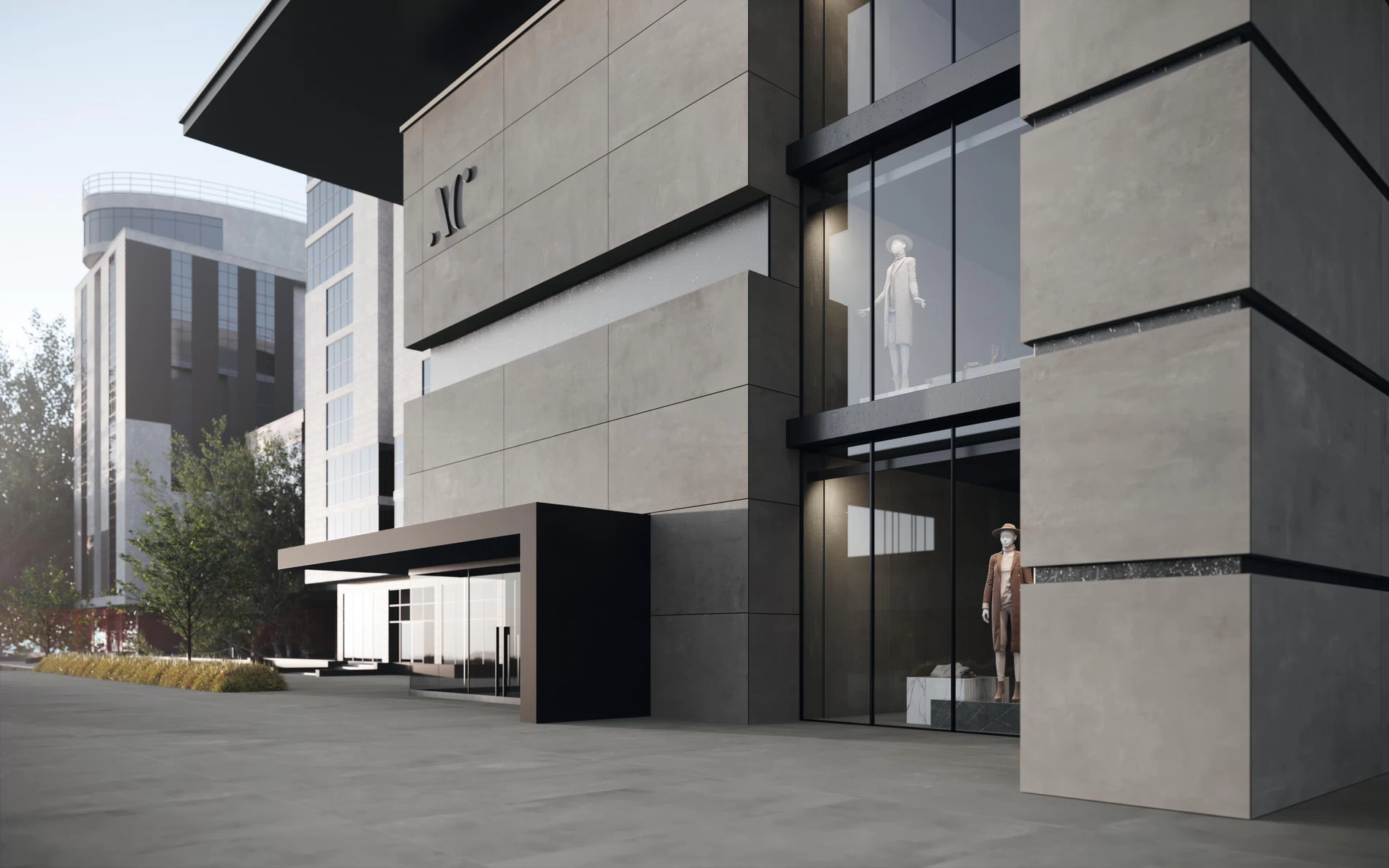 The various facade systems have different methods for anchoring the porcelain slabs to the structure, but no matter whether the systems are visible or concealed their contribution to energy efficiency remains the same, guaranteeing maximum esthetic and design freedom.