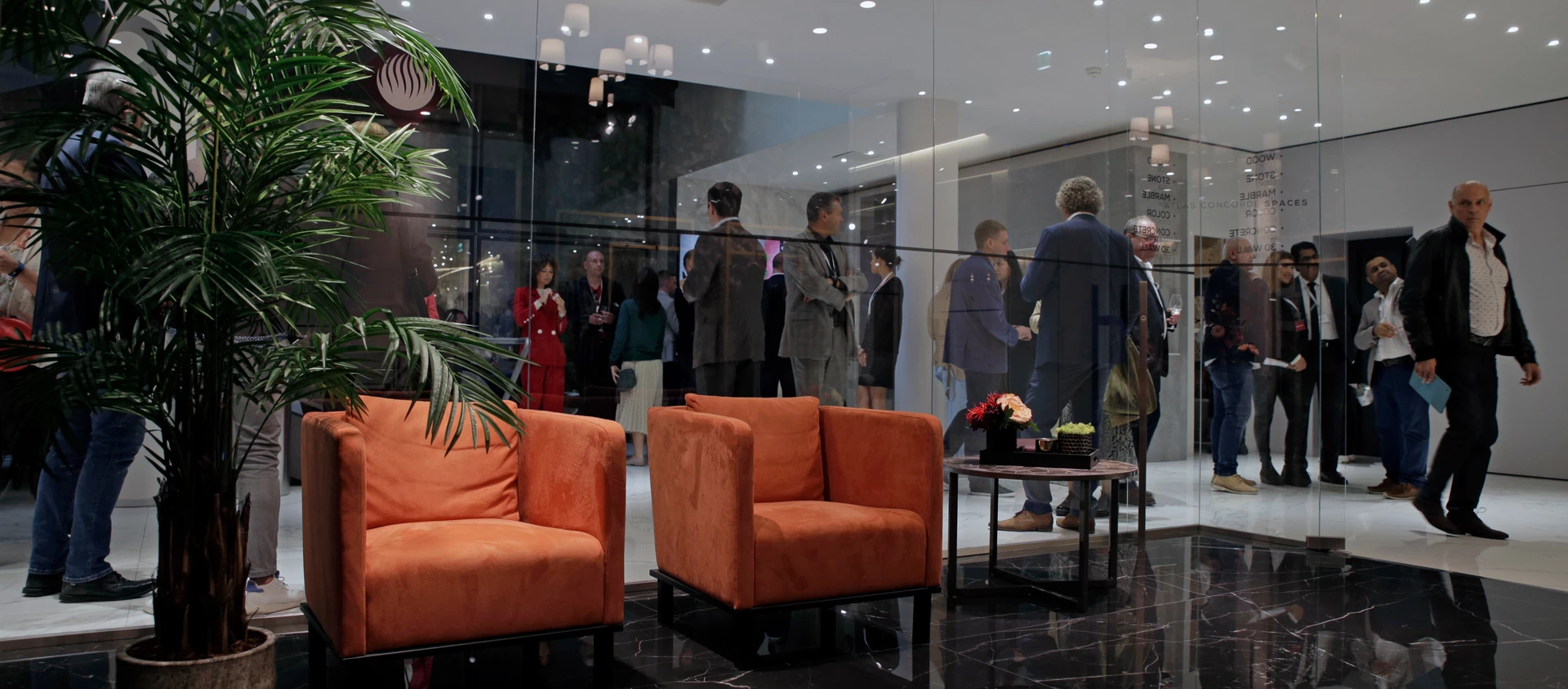 showroom
Aesthetics and application potential
A large showroom, with spaces that are dynamic, welcoming and ever new, promotes the aesthetic sophistication and application potential of the Atlas Concorde range, as well as highlighting outdoor surfaces in a dedicated outdoor area.
Outdoor areas for outdoor collections
The expository project also continues outside, where the outdoor surfaces are set, and showcased, in the Villa Casino Vicini park, a structure dedicated to the hosting of Italian and overseas partners.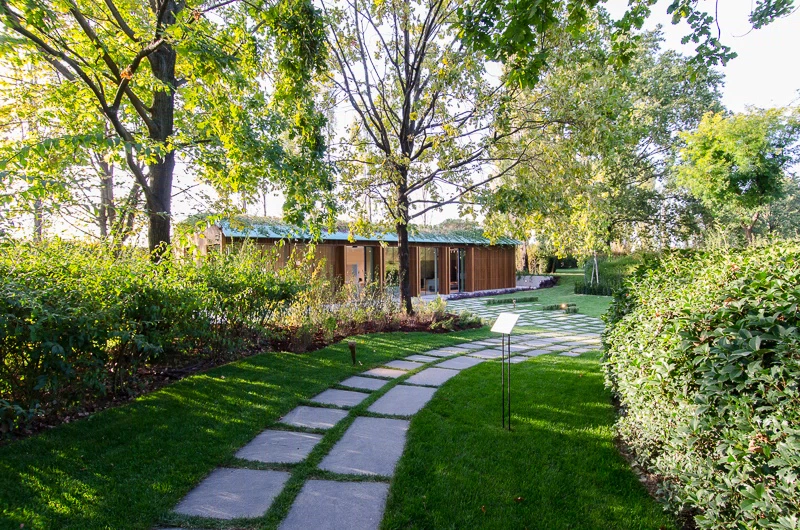 Showroom immersed in greenery
Dedicated to international events and the reception of customers, the showroom, created in the park, is an ideal location for the organisation of meetings and presentations, the atmosphere elegant and relaxed.