Durability, safety, and hygiene: why choose porcelain tiles
Today, decorating the rooms of your home requires a lot of attention and a capacity to blend performance and beauty: two properties that achieve levels of excellence in porcelain tiles.
They decorate
living rooms
,
bathrooms
,
kitchens
, and the
outdoors
. Porcelain floor tiles and white body wall tiles interact with the architecture, blending the designer's vision with the spirit of the place. Thanks to the looks of the collections and the materials that inspired them, they are interpreters of style that convey elegance, tradition, and contemporary character. Can such a beautiful material also be an expression of performance and technical values like durability, safety and hygiene? Michele Fiorenzi, head of the R&D department at Atlas Concorde, explains the structure of porcelain tiles to us, revealing some of their secrets.
Durability: how porcelain tiles are made.
The durability of porcelain tiles is a consequence of their most important structural characteristic: their compactness. It all starts with the method of production and the so-called greification process. Raw materials like clay, sand, and feldspar (one of the largest families of minerals) are first ground up, mixed, and then compacted. The comes the most crucial phase: firing. The compacted materials are fired in kilns that can be more than 100 meters long with a temperature that gradually reaches around 1100 degrees Celsius. What happens along these 100 meters is the greification of the mass: the partial melting of the clays inside to create an extremely compact material that is able to withstand high loads and scratches. This process results in hardness, mechanical durability, and chemical inertia, the DNA of porcelain tiles.
"In Atlas Concorde factories we have developed an optimal firing process that allows us to combine beauty with superior compactness and durability."
Michele Fiorenzi
Head of the Atlas Concorde R&D Department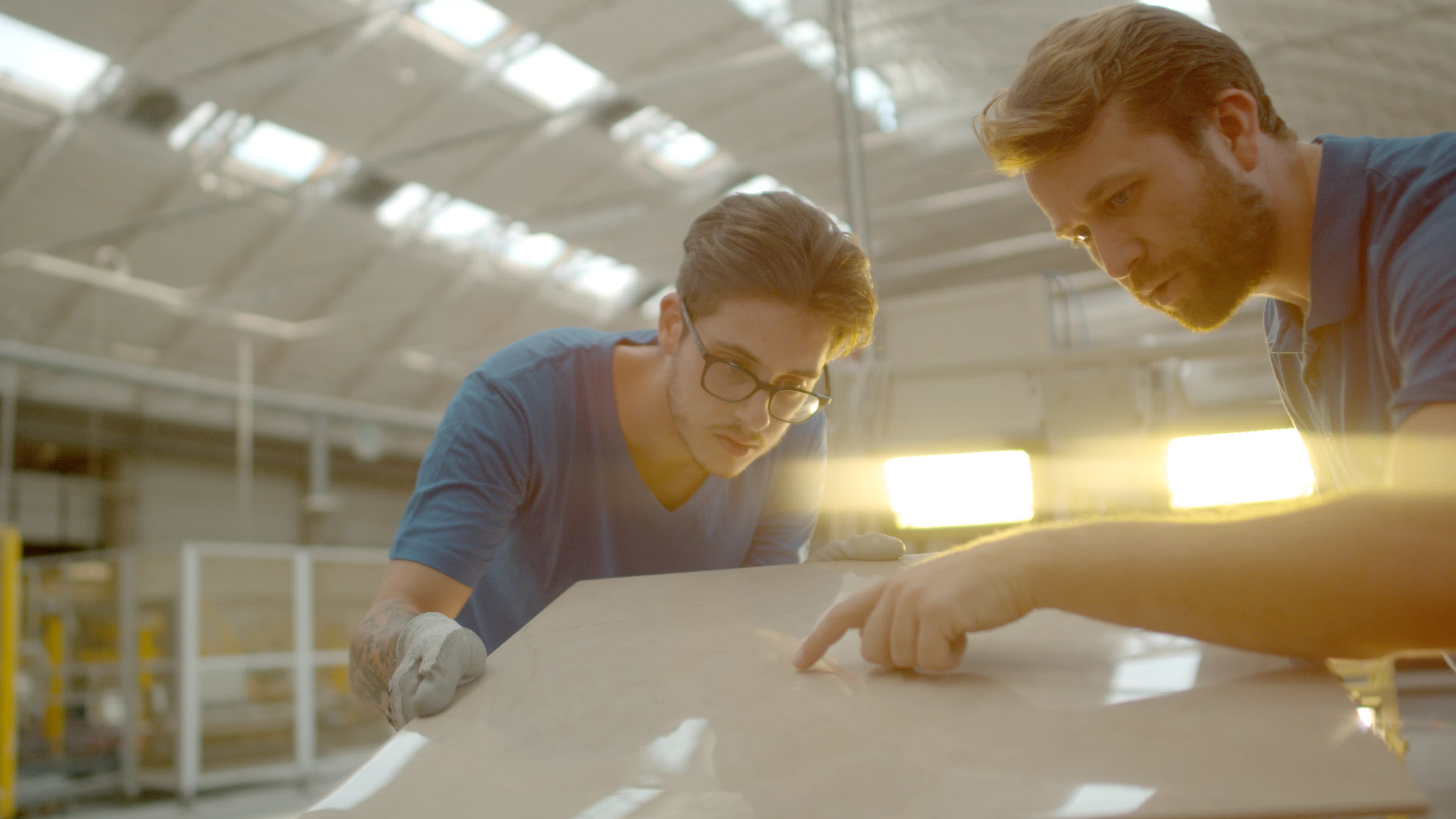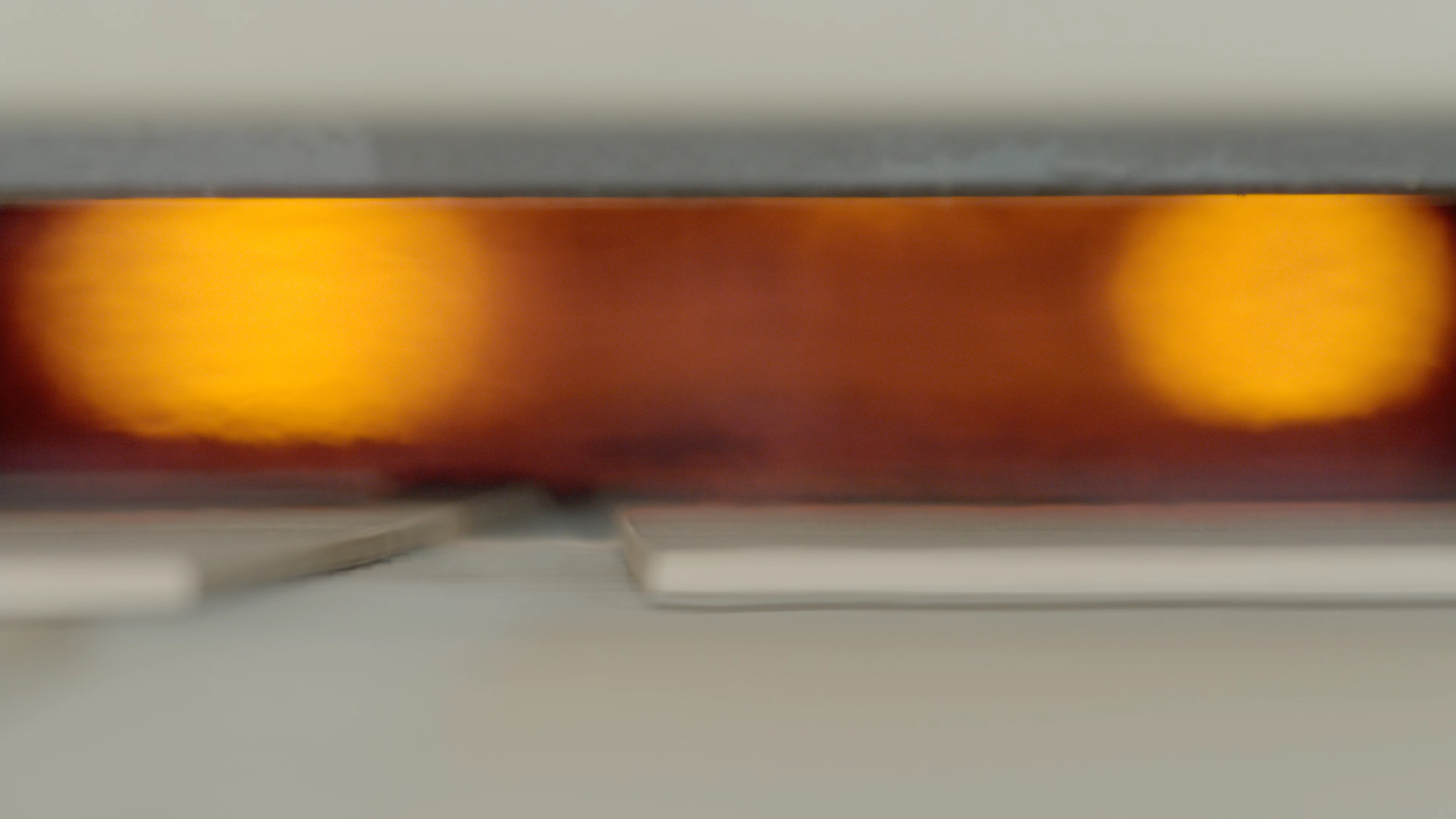 Safety: how porcelain tiles protect against external agents.
If you look at the surface of a porcelain tile under a microscope one fact is immediately obvious: there are practically no pores, holes, or openings, and the few that do exist are so small and infrequent that they are irrelevant. The proof is that if this same tile is immersed in water, even boiling water, its weight will change by no more than 0.5%. This means that no water is getting in. A material for architecture that doesn't absorb water protects against all the negative consequences of humidity, both indoors and out. But that's not all. This same impermeability holds true for chemicals, dirt, stains, and other elements that may come from the outside. Moreover, by the time the kilns hit 700°C all the organic elements in the raw material have been eliminated, which means that porcelain tiles don't emit any volatile organic compounds or other potentially harmful substances because they've all been eliminated during the production process. The porcelain floor and wall tiles are therefore safe for the health of people and environments.
"Porcelain tiles coming out of Atlas Concorde kilns have a porosity that is much lower than the limits prescribed by the standards (which are measured by water absorption, in our case 0.1% instead of 0.5%)."
Michele Fiorenzi
Head of the Atlas Concorde R&D Department
Hygiene: how porcelain tiles help to sanitize spaces.
Using porcelain tiles for floors and walls lets you enjoy the benefits of their durability and compactness even when cleaning and sanitizing environments. On the one hand, ceramic floor and wall tiles can be easily cleaned with any type of detergent, for maximum levels of hygiene. On the other hand, the absence of porosity means that bacteria, mites, fungi, and molds, for example, can't adhere to the surfaces, nor can vapors, odors, or fumes.

"During the production process in Atlas Concorde factories we systematically test the conformity of the materials to guarantee the highest international quality standards."
Michele Fiorenzi
Head of the Atlas Concorde R&D Department
Durability, safety, and hygiene make porcelain tiles an efficient choice for architects and designers who need to combine practical qualities of performance and functionality with beauty through collections able to express a kaleidoscope of styles and trends.