Testoni showroom: elegance and a style recalling its origins are the common thread of the brand's retail project.
Testoni chose Via del Gesù, between Via Montenapoleone and Via della Spiga, in the heart of Milan's fashion district, to tell the story of the elegance and extreme beauty of its handcrafted shoes, celebrated worldwide since 1929. In that year Amedeo Testoni founded his first workshop in Bologna, a city where the brand has always had strong roots. Designed by the MAPA studio based in Perugia, a style recalling the brand's origins in Bologna was one of the focuses for the development of the concept for the Milanese shop.
"The challenge for us was to design a concept related to Testoni's style and its strong connection to its birthplace," explained the architect, Pierpaolo Cancellaro. "A concept that inspired the geometric motifs designed for Testoni, making the T iconic, in the earthy reds and whites that distinguish the capital of Emilia.For the red we used a Persian travertine, while for the whites, as a tribute to the ancient and medieval history of Bologna that used Carrara stone or Istria stone from Trieste we involved what we believe to be the leading company in marble-effect ceramic surfaces, Atlas Concorde."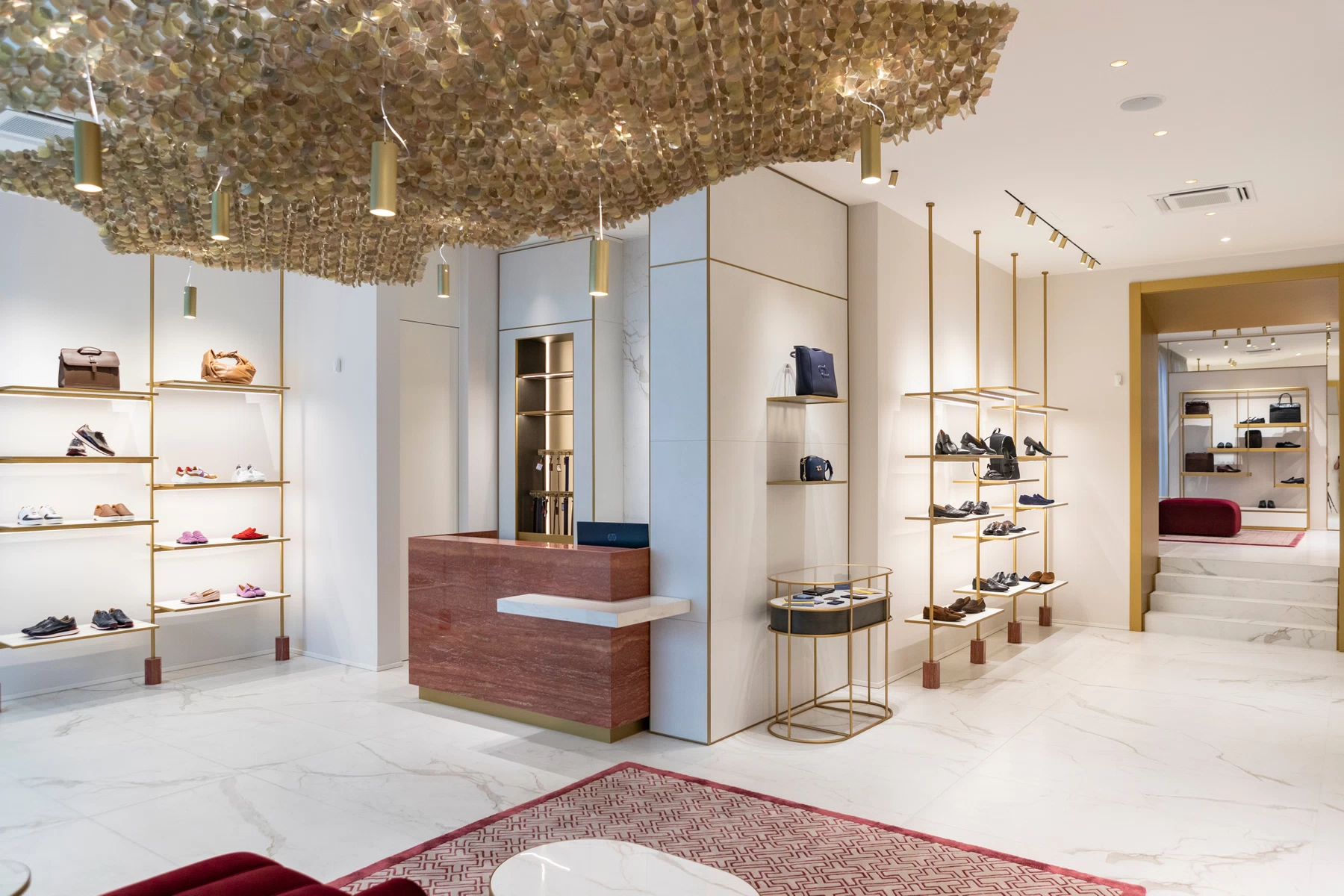 Atlas Concorde Testoni Boutique 015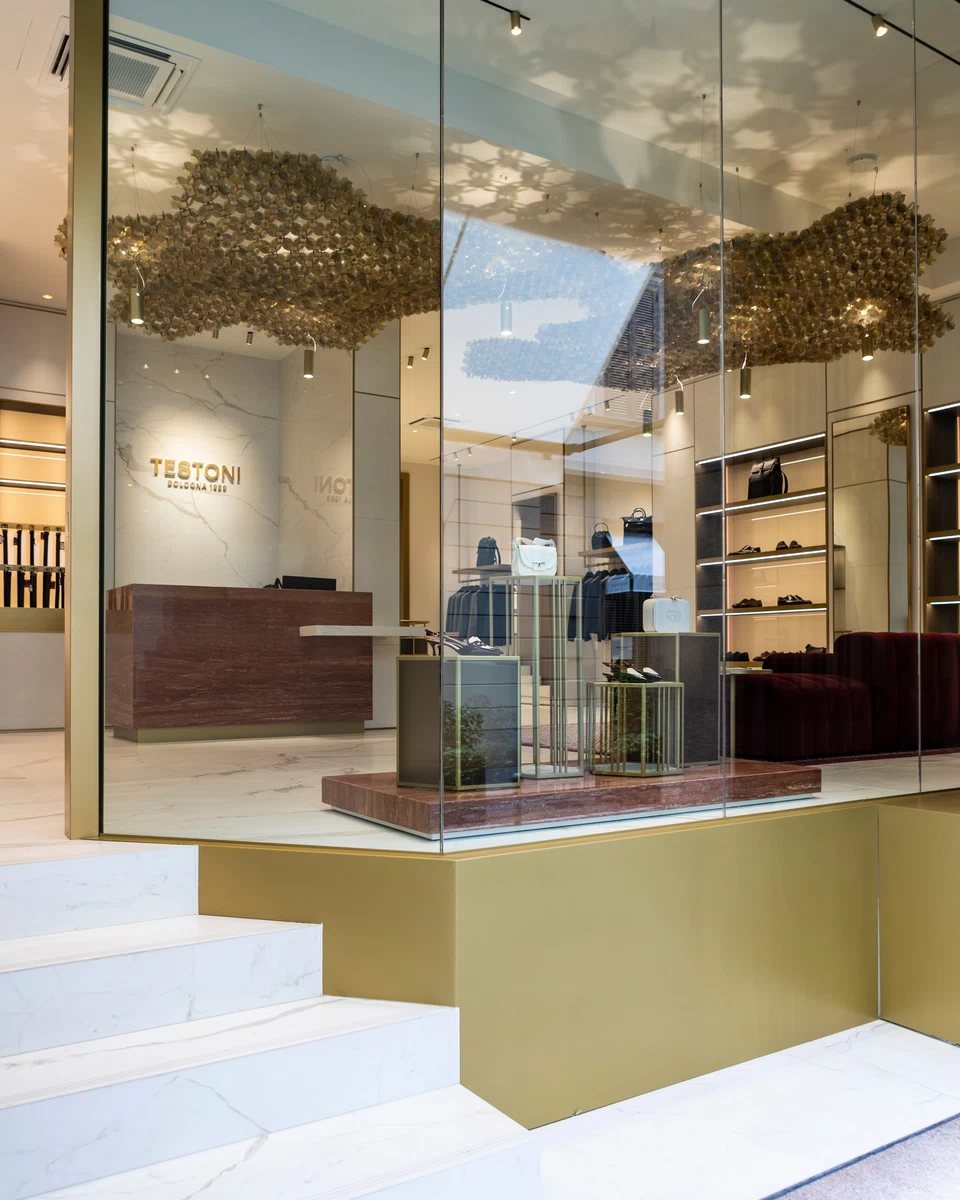 Atlas Concorde Testoni Boutique 009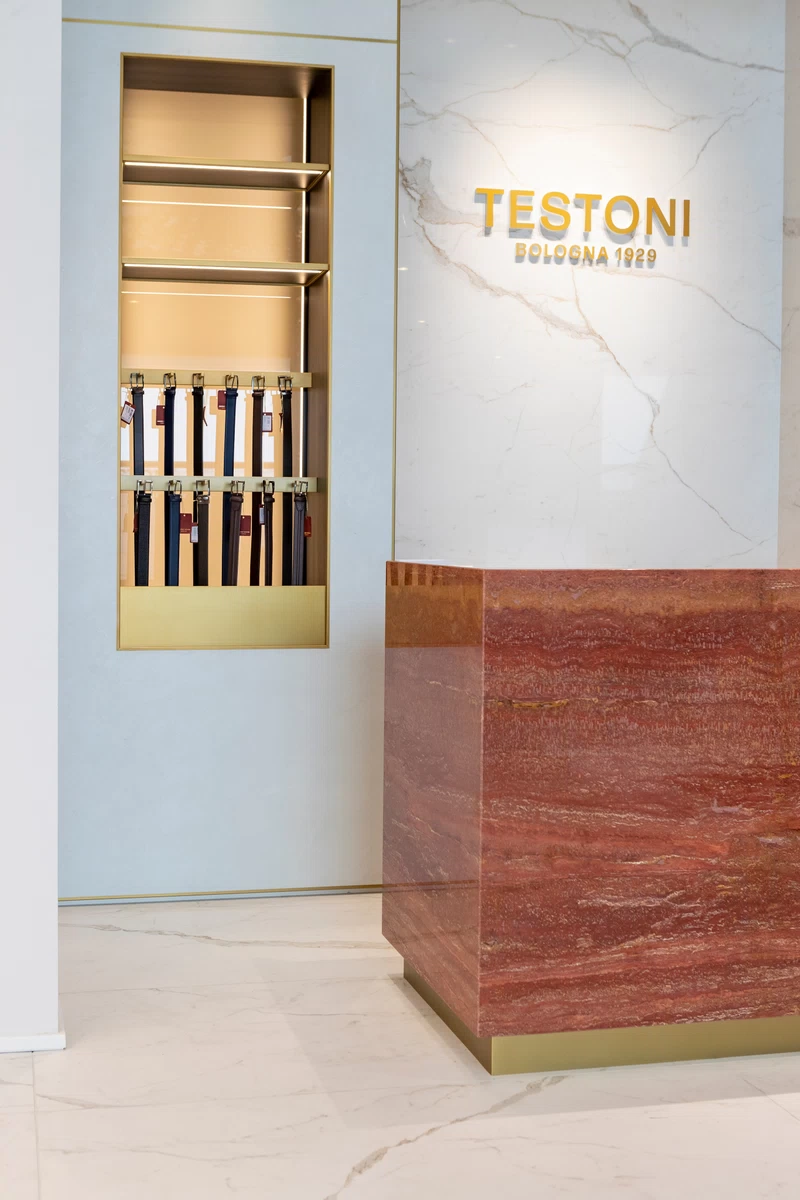 Atlas Concorde Testoni Boutique 034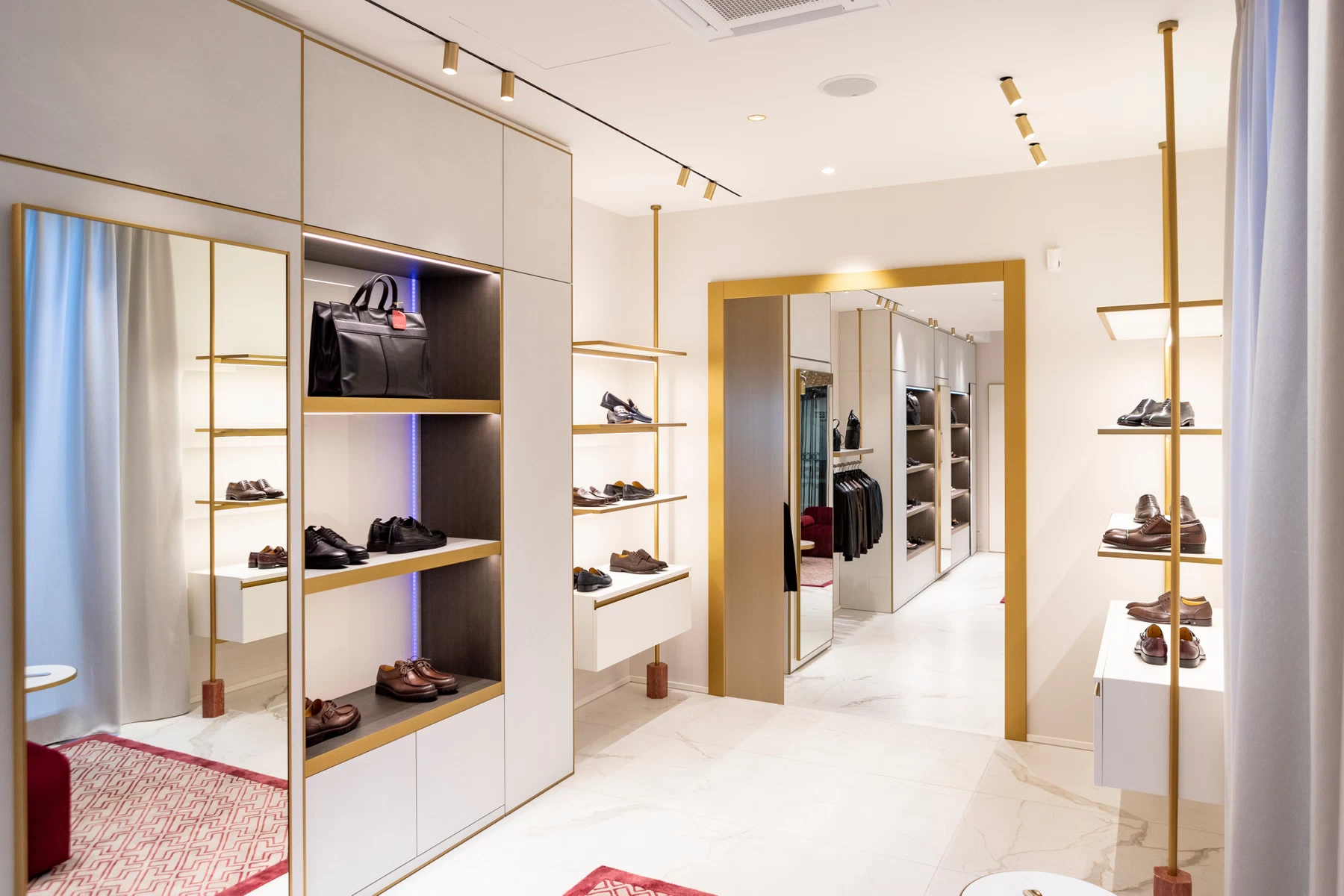 Atlas Concorde Testoni Boutique 025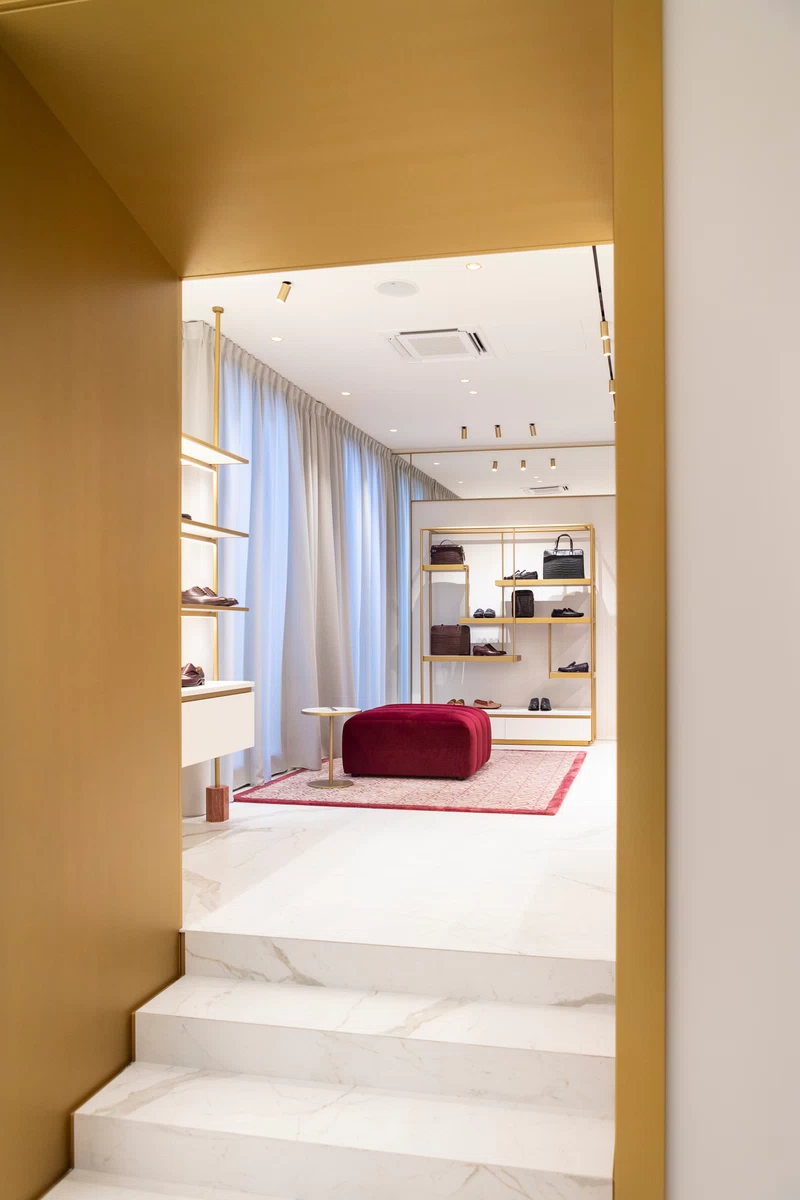 Atlas Concorde Testoni Boutique 024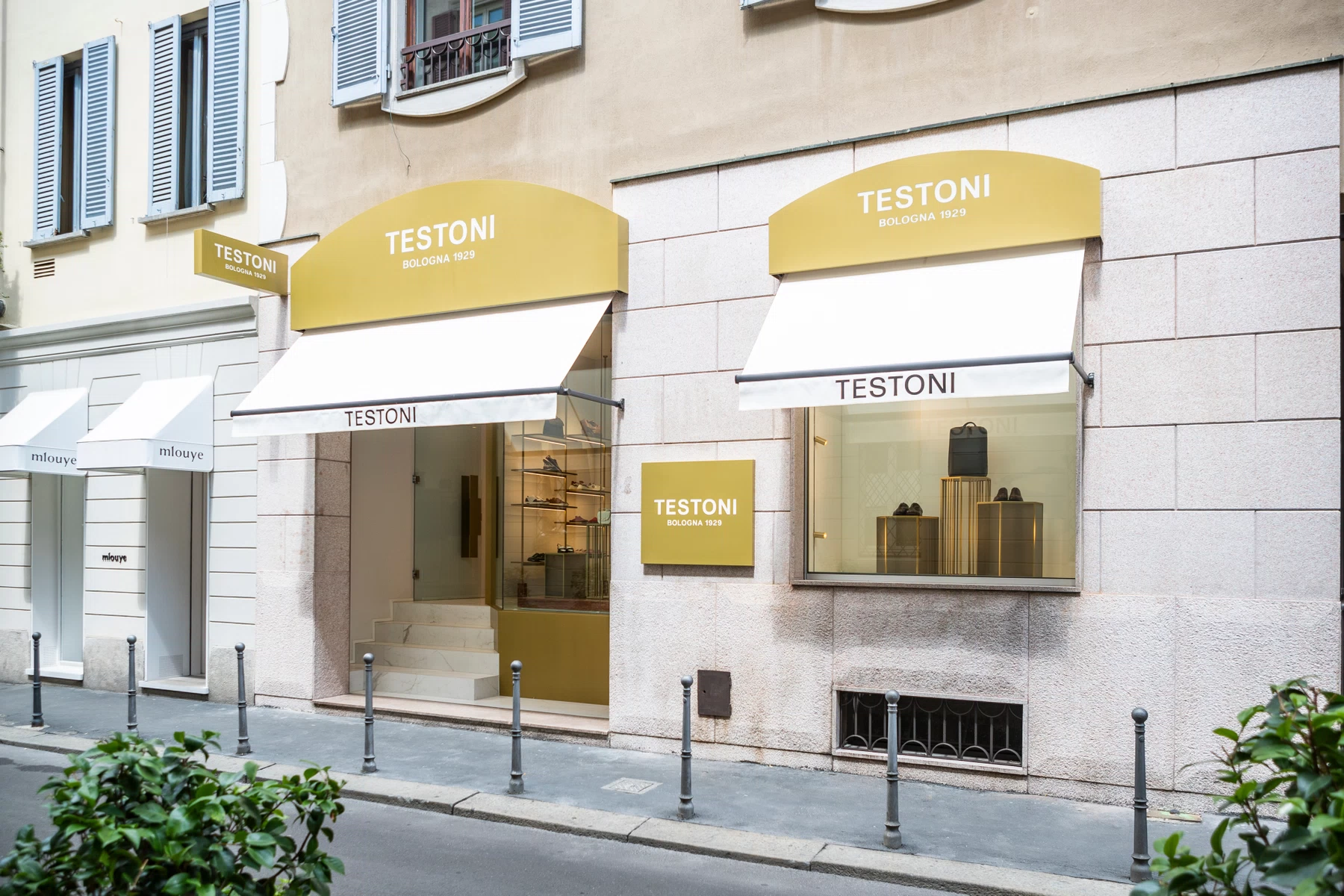 Atlas Concorde Testoni Boutique 005
Testoni's Italian elegance is reflected in the design concept of the showroom, and the nobility of the design is conveyed by the quality of the materials chosen. Atlas Concorde contributed to this project with the floor and wall tiles of the Marvel Shine collection, a celebration of the natural luminosity and elegance of marble, whose beauty, details, and light it faithfully reproduces.
The purity of the white surface is traversed by refined gray veins, creating fluid patterns on the surface for an overall effect of absolute sophistication that complements Testoni's footwear collections.Chromes, finishes, and textures are the key elements that the MAPA studio chose to represent the brand's identity and engage visitors in a true luxury experience: the quality of expertise Made in Italy and the innovative ability of the man who introduced unique, distinctive elements such as spiral workmanship and contrasting colors into classic footwear, conquering American speakeasies in the 1930s. The space's concept gives the boutique an elegant, lofty, timeless image.
"The Milan showroom is a pilot project," the architect concluded, "and will be a vehicle for the storytelling that the brand will deploy to express its identity in the world."
MAPA Architetti Associati
Dynamic and contemporary, MAPA Architetti Associati was born out of a desire to offer a direct, easily understandable approach to the world of design. It is an international design firm that is constantly evolving in terms of design methodologies and research into materials, forms, and solutions.