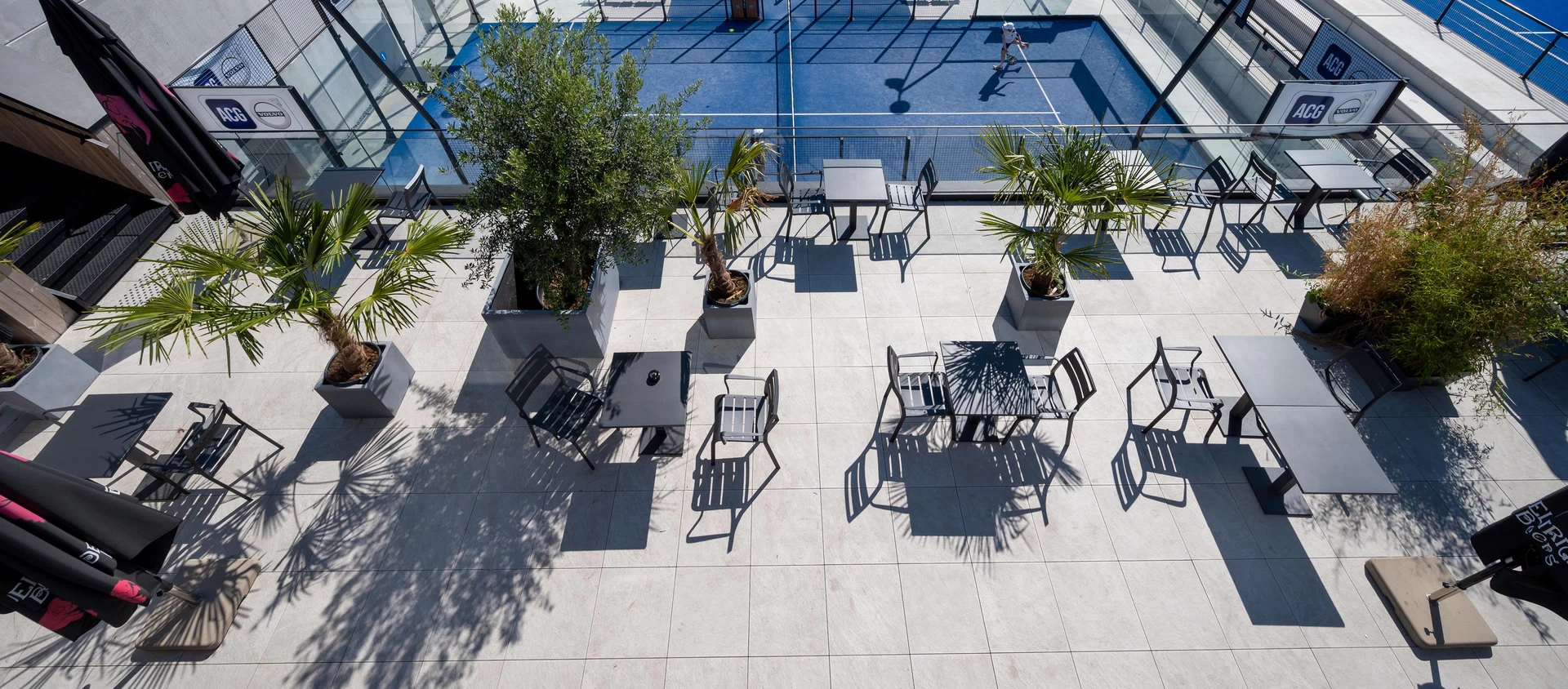 Public spaces
Designer outdoor space for a sports complex in Belgium
Architecture as the setting for a space where sport takes center stage: the Gantoise Gent in Belgium blends fitness and design thanks to Atlas Concorde's stone-effect porcelain tiles.
An exclusive sports complex with 2,000 members: we're talking about the brand new Gantoise Gent, a well-known club dedicated to tennis, hockey, and padel. It's a sprawling facility spanning three floors with multipurpose areas, a restaurant, stores, and panoramic terraces.
A demanding sports and recreational venue, where architecture is a key component of the overall setting. Indeed, the optimization of space is combined with esthetic and functional details to ensure that guests are comfortable and safe.
In the outdoor spaces, Atlas Concorde's stone-effect ceramic tiles combine performance and elegance. Sturdy, earthy, and with a strong personality, they are indeed the perfect choice for designing spaces that require high standards of strength, safety, and hygiene. Moreover, the technical performance of 20 mm thick stone-effect porcelain slabs is perfect for furnishing high-traffic public spaces such as sports venues, ensuring high resistance to wear and tear.
The color of the tiles creates a striking visual contrast with the deep blue of the courts, offering exclusive moments of wellness for body and mind.
Where
Gent, Belgium
Inside the project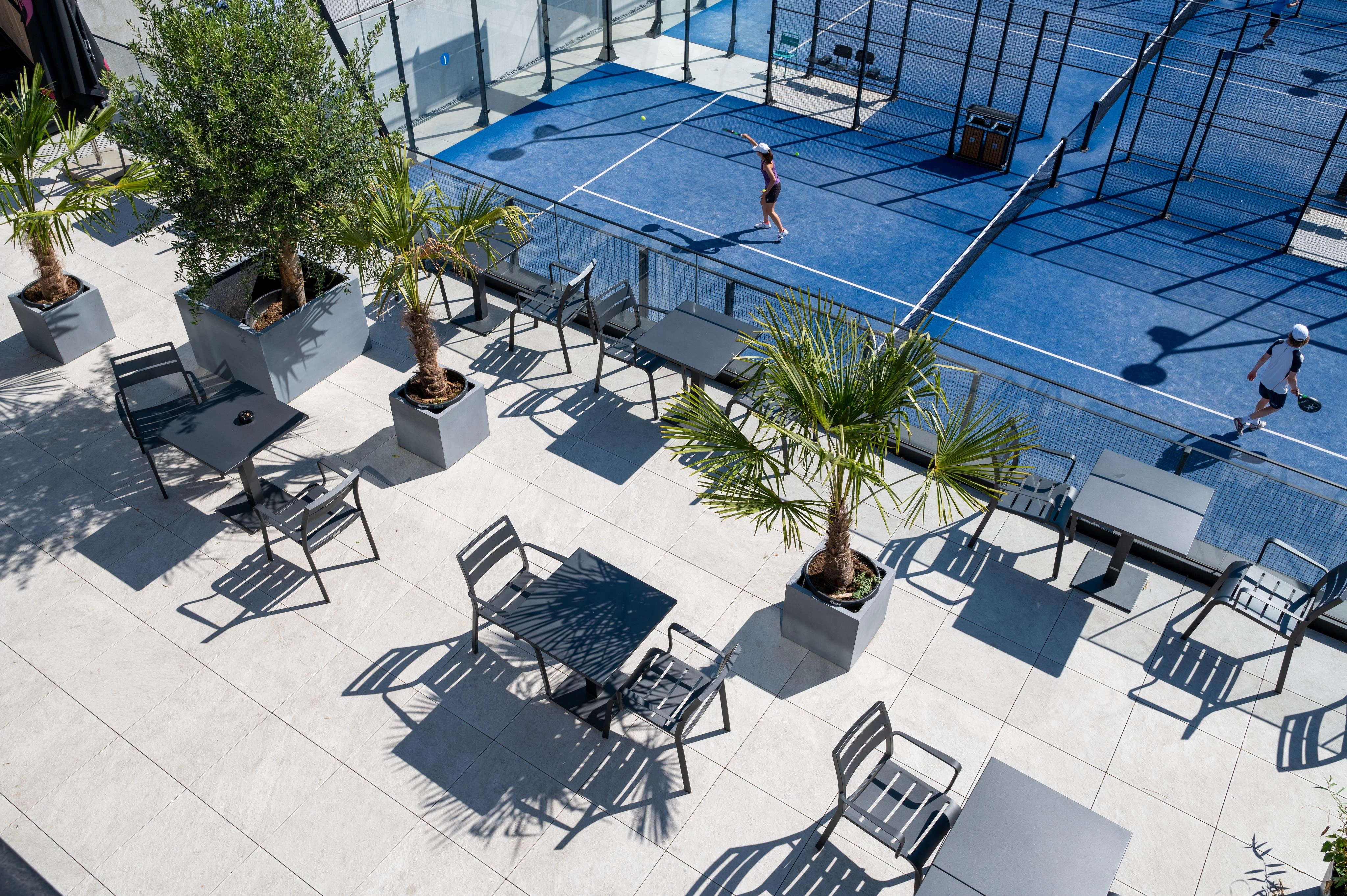 Atlas Concorde Gent Gantoise Belgio 010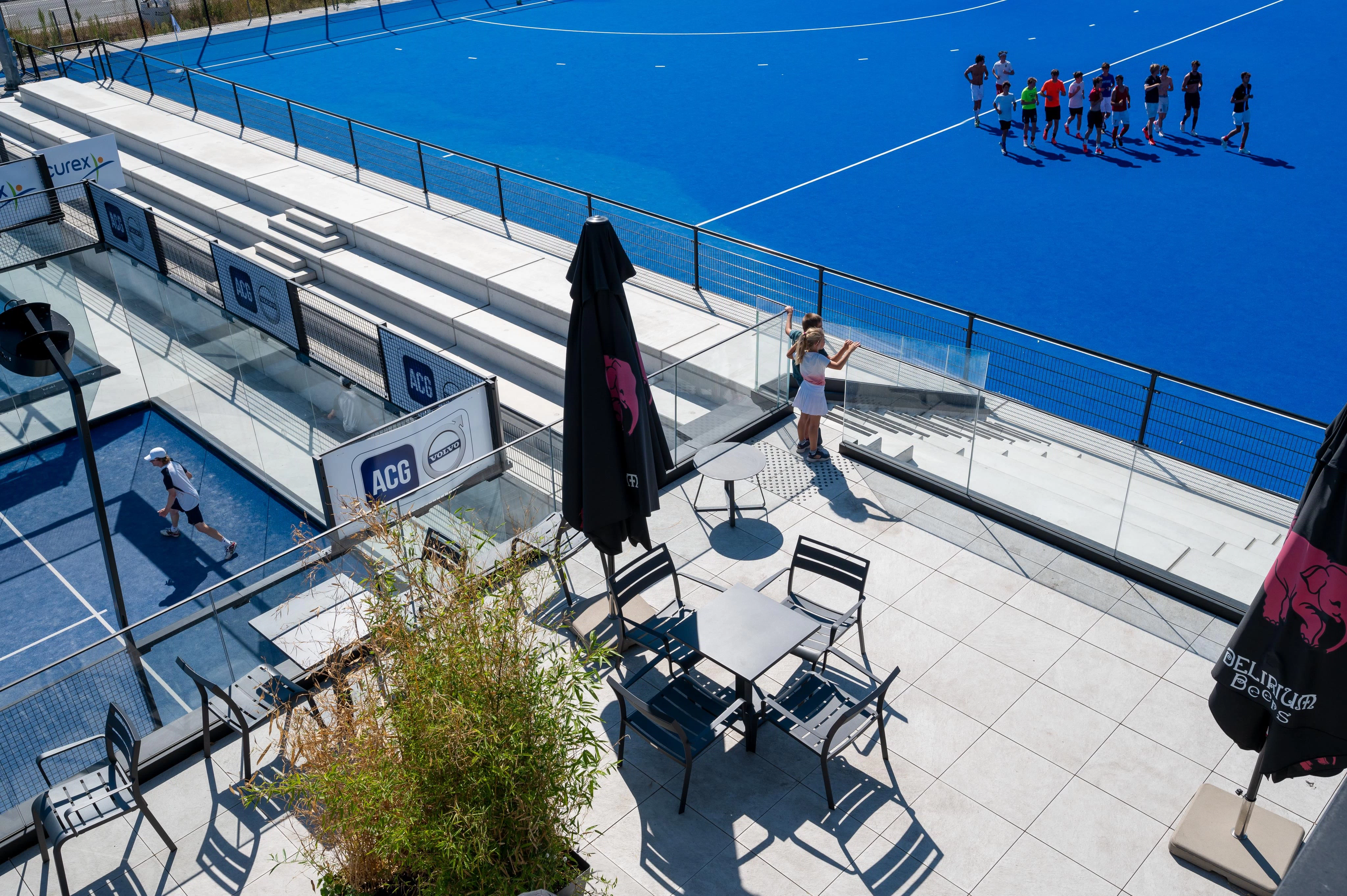 Atlas Concorde Gent Gantoise Belgio 012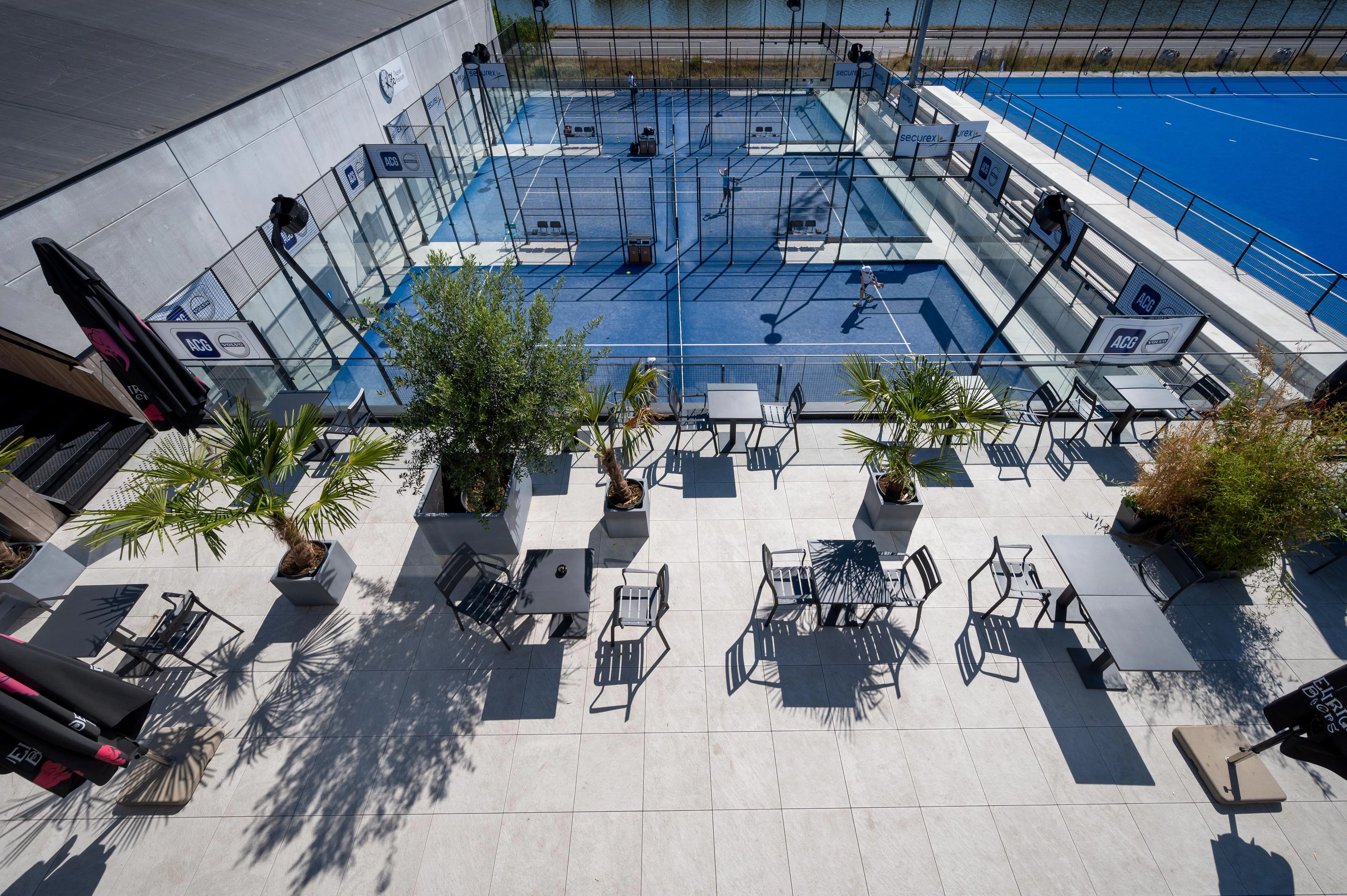 Atlas Concorde Gent Gantoise Belgio 006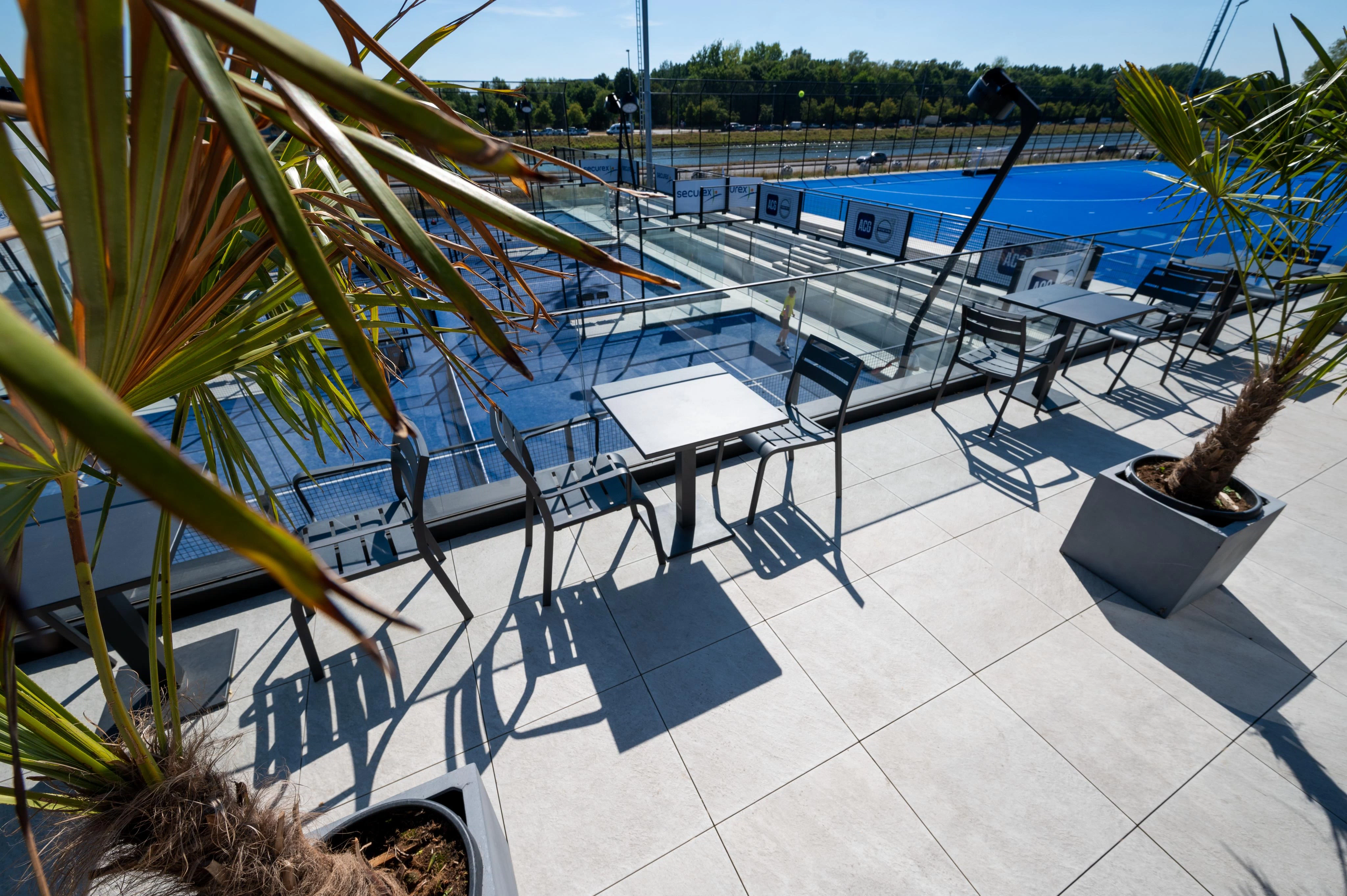 Atlas Concorde Gent Gantoise Belgio 015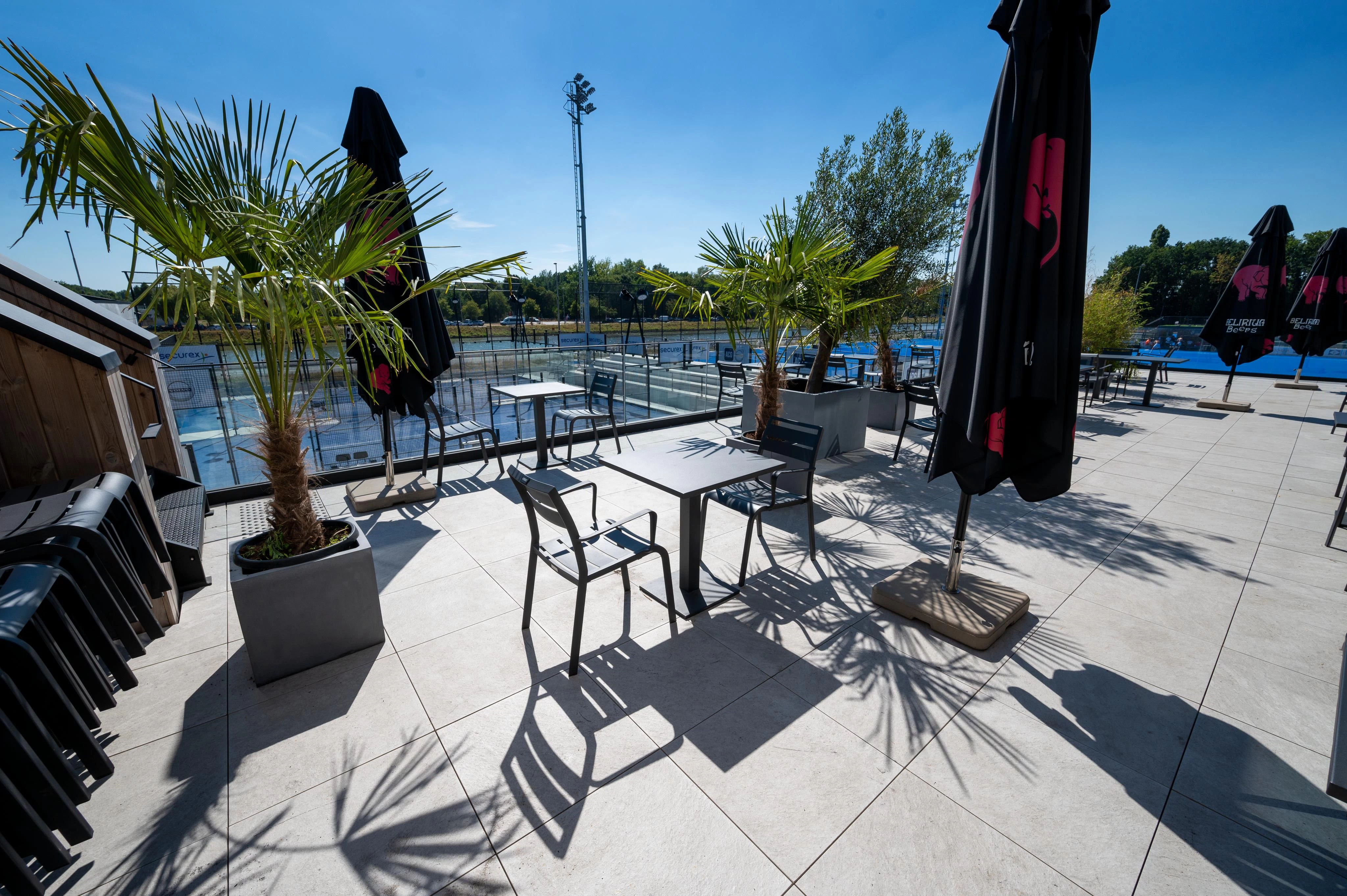 Atlas Concorde Gent Gantoise Belgio 008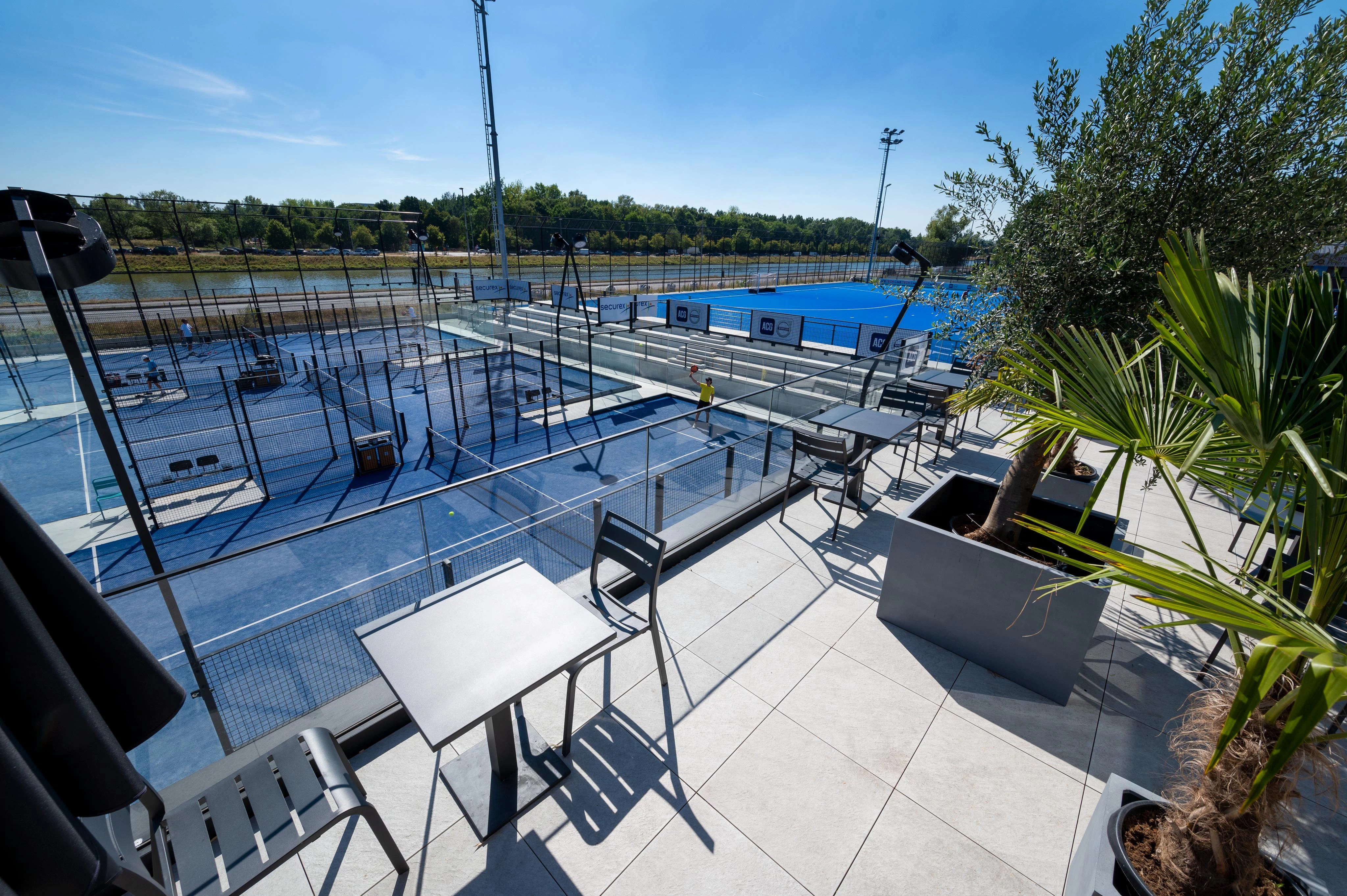 Atlas Concorde Gent Gantoise Belgio 016
Inside the project
The leading collections