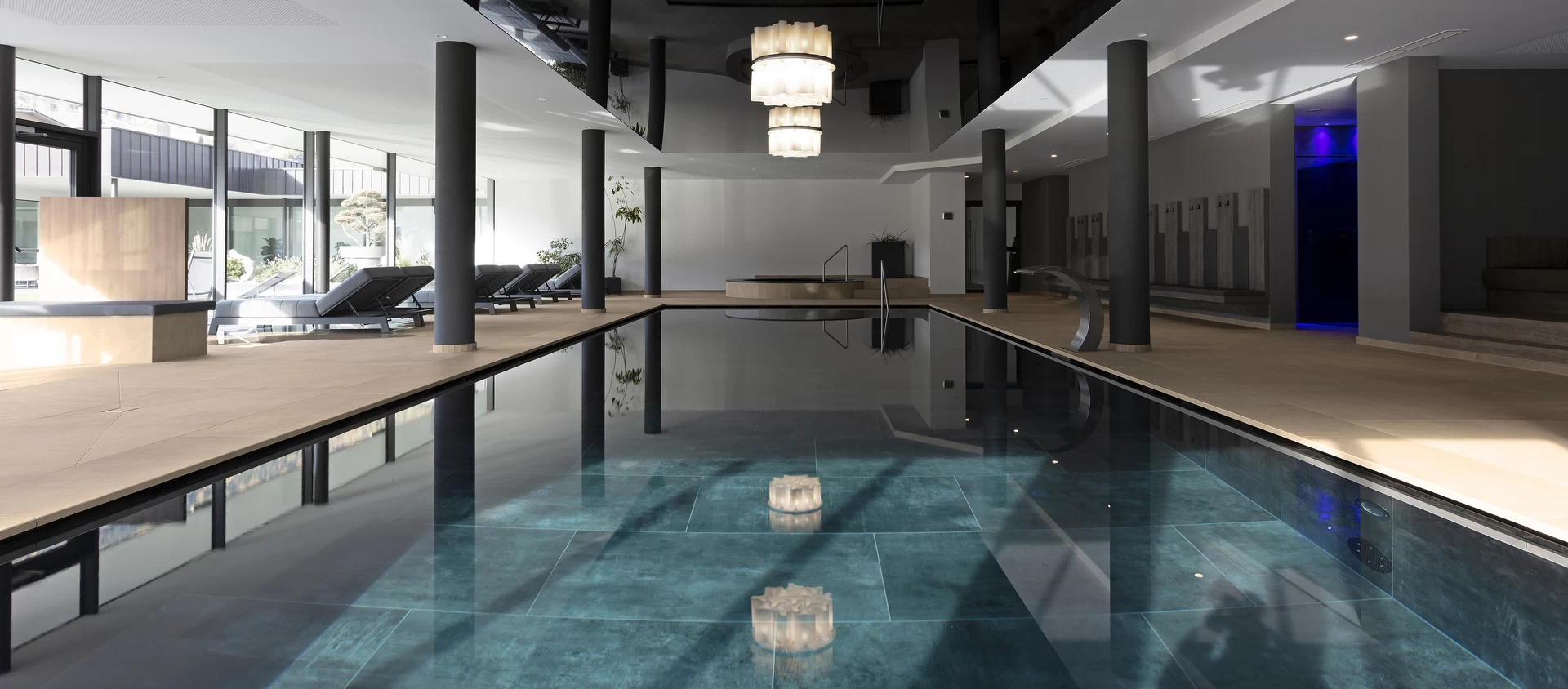 Hospitality
Hotel Garden Park
In a picture-perfect setting, Atlas Concorde's concrete-effect porcelain tiles give the Hotel Garden Park in the Vinschgau Valley an elegant, contemporary look. Learn more
In a modern space with a refined flavor, Atlas Concorde's concrete-effect porcelain tiles help to bring out the elegance and relaxing ambiance of Hotel Garden Park.
In a perfect blend of minimalist esthetics and the elegance of sophisticated contemporary apartments, the Hotel Garden Park in the heart of the Vinschgau Valley presents itself to guests with a simple style and a great attention to detail.
A key focus when designing the rooms was the choice of surfaces, colors, and furnishings that best represent the atmosphere of comfort and rest typical of the facility. Atlas Concorde's concrete-effect porcelain tiles were therefore the ideal solution for furnishing various areas of the hotel, giving them a refined look and bold visual impact.
Floor and wall tiles with a troweled concrete effect and soft touch enliven the bathrooms of the rooms through a neutral nuance capable of conveying a style with a strong identity and creating an atmosphere that is both intimate and relaxing. Combined with the dark wood of the furniture, the concrete effect makes the bathroom a corner that evokes the beauty of craftsmanship, an expression of value and attention to detail.
The hotel's dining room also speaks a modern and elegant language thanks to concrete-effect ceramic surfaces that give free expression to a setting where it's easy to feel at ease. Floors that recall the strength of concrete feature a smooth, continuous look for bright interiors and relaxing atmospheres where even the minimalism of the furnishings helps to give the flooring a simple, refined look.
The decisive character of the concrete-effect porcelain tiles and the neutral tones of their palette combine in the wellness area of the hotel, where the technical performance of the material and the esthetic research coexist without compromise in ceramic solutions that achieve new levels of excellence. Using different formats, the concrete-effect porcelain tiles have made the space dedicated to relaxation an environment able to satisfy modernity and classicism, minimalism and comfort, design and functionality, all characteristics of a contemporary style but that also represent essential elements for the construction of a spa.
Thanks also to the anti-slip 120x120 cm format and to the 20 mm thickness specific for exteriors, the concrete-look porcelain tile solutions of Atlas Concorde have contributed to the creation of a total look with a powerful visual impact both in the flooring of the hotel's terraces and in its outdoor spaces.
The versatility of the concrete effect speaks a modern language in any kind of environment, opening up multiple avenues for design.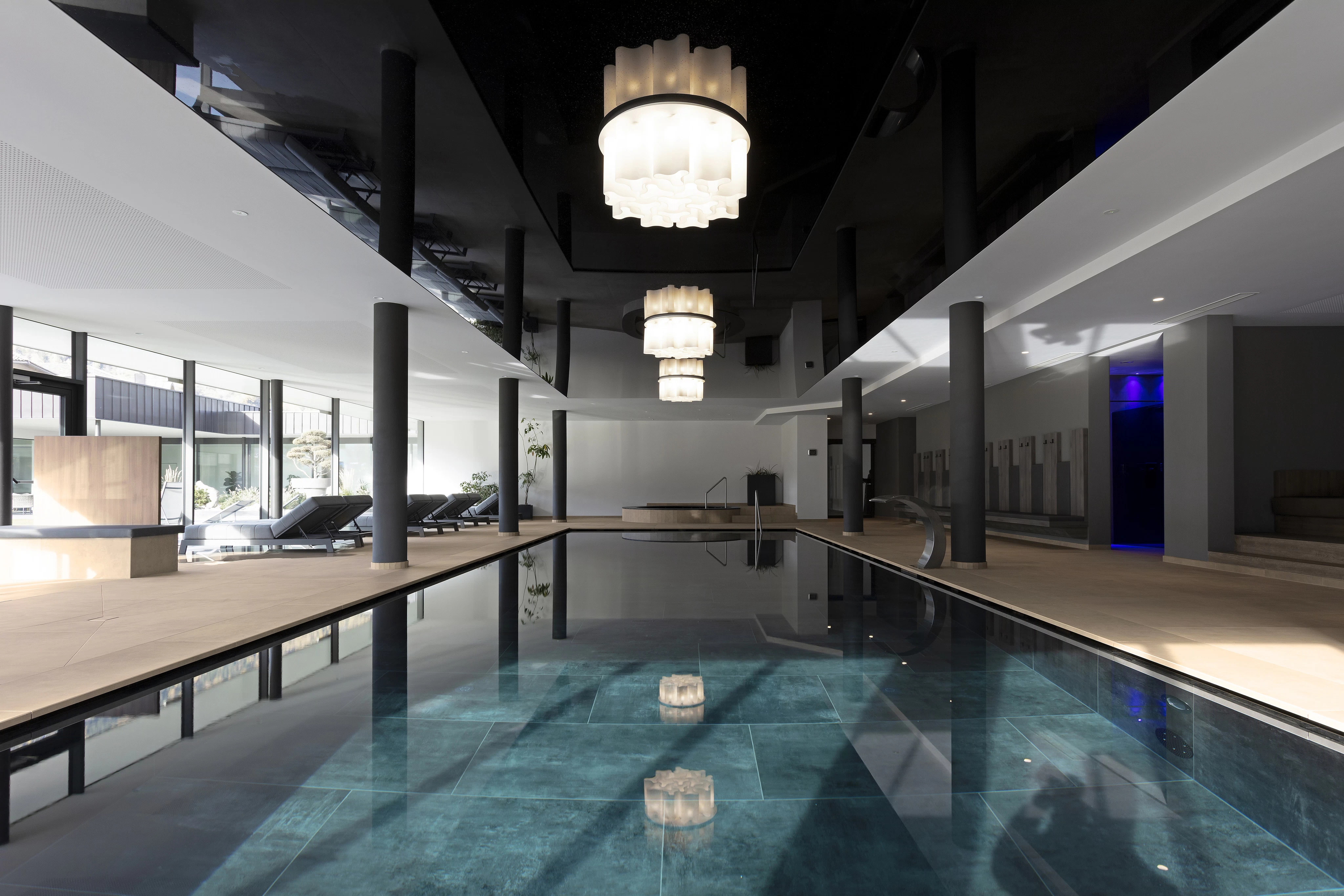 Atlas Concorde Hotel Garden Park Italy 011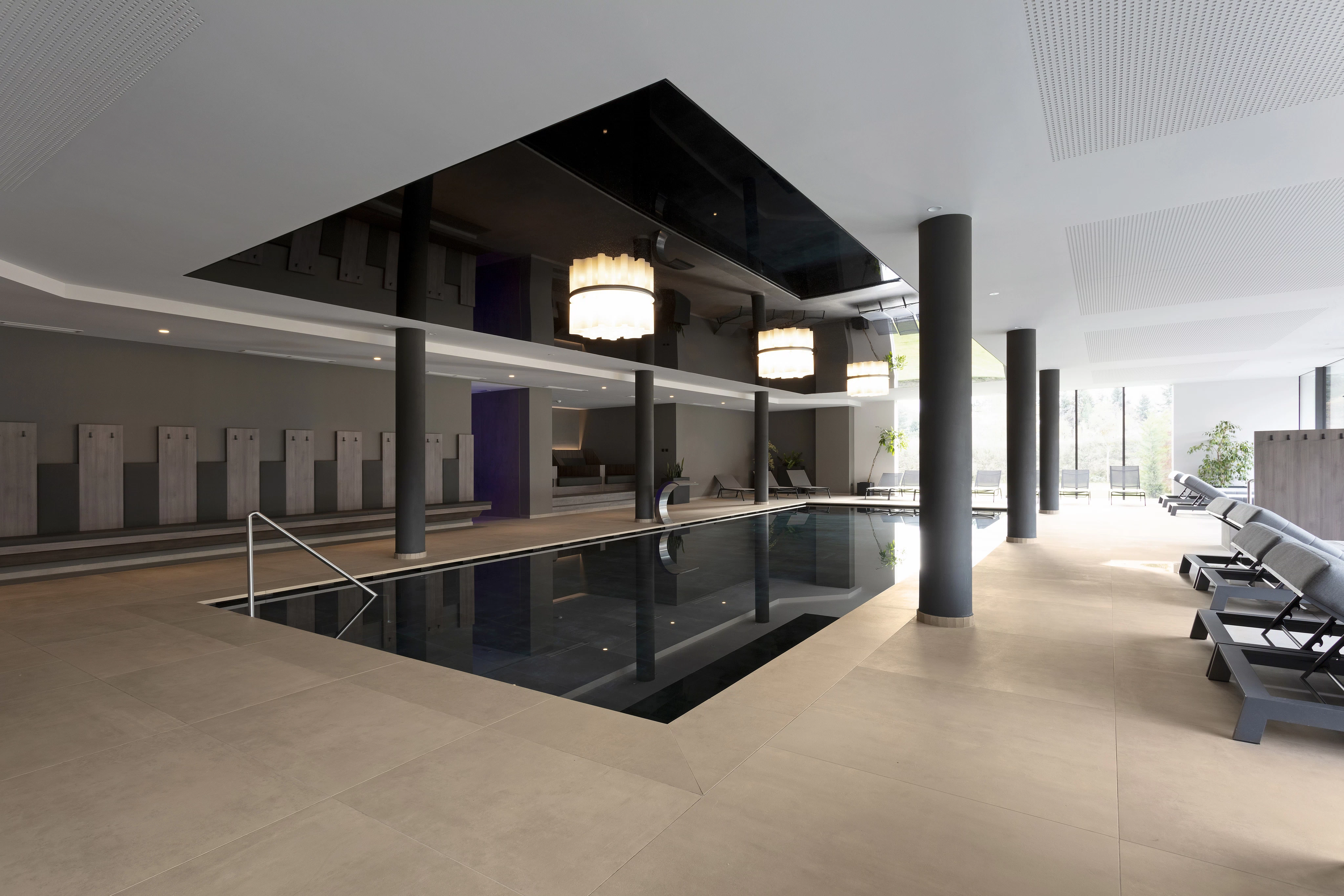 Atlas Concorde Hotel Garden Park Italy 002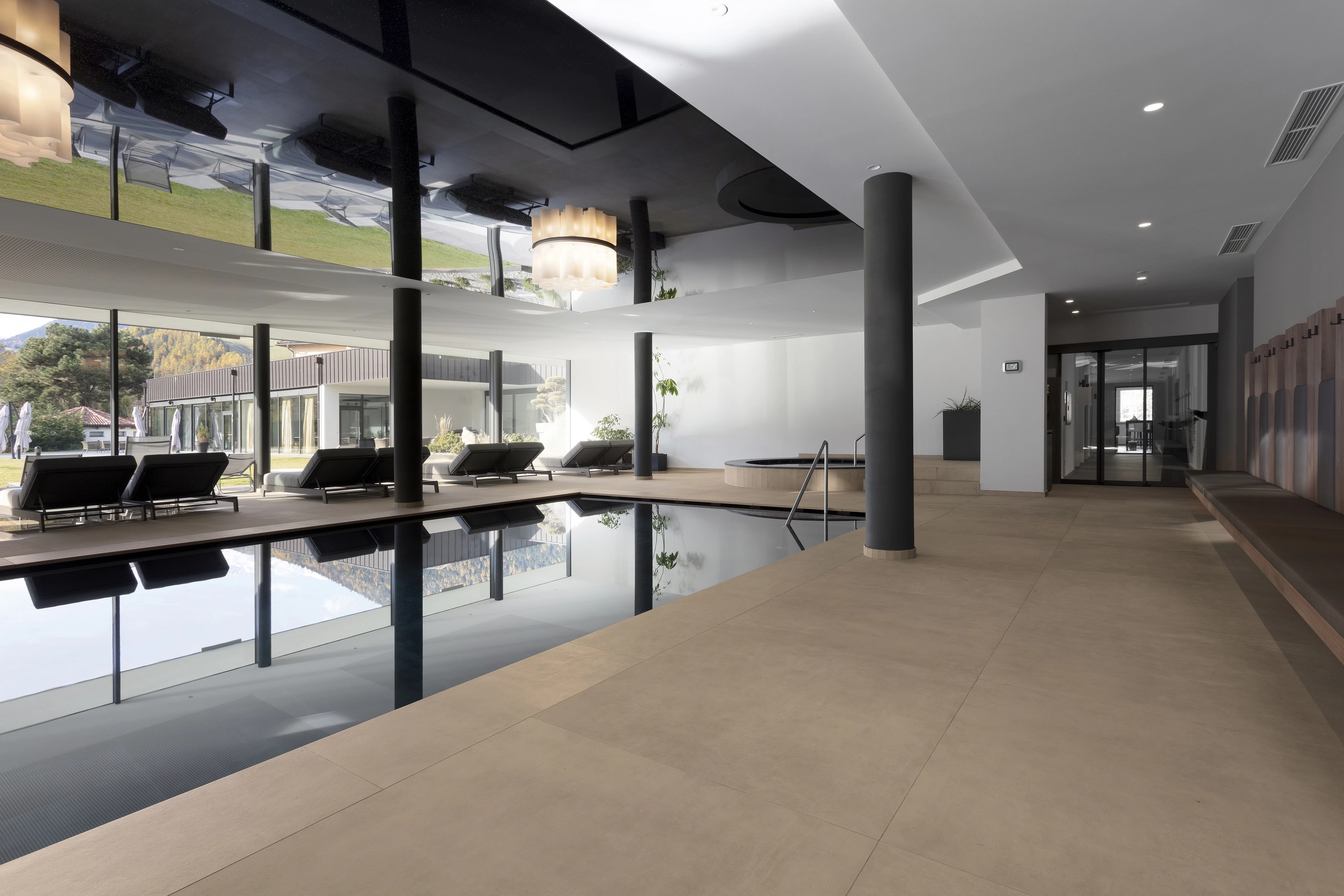 Atlas Concorde Hotel Garden Park Italy 005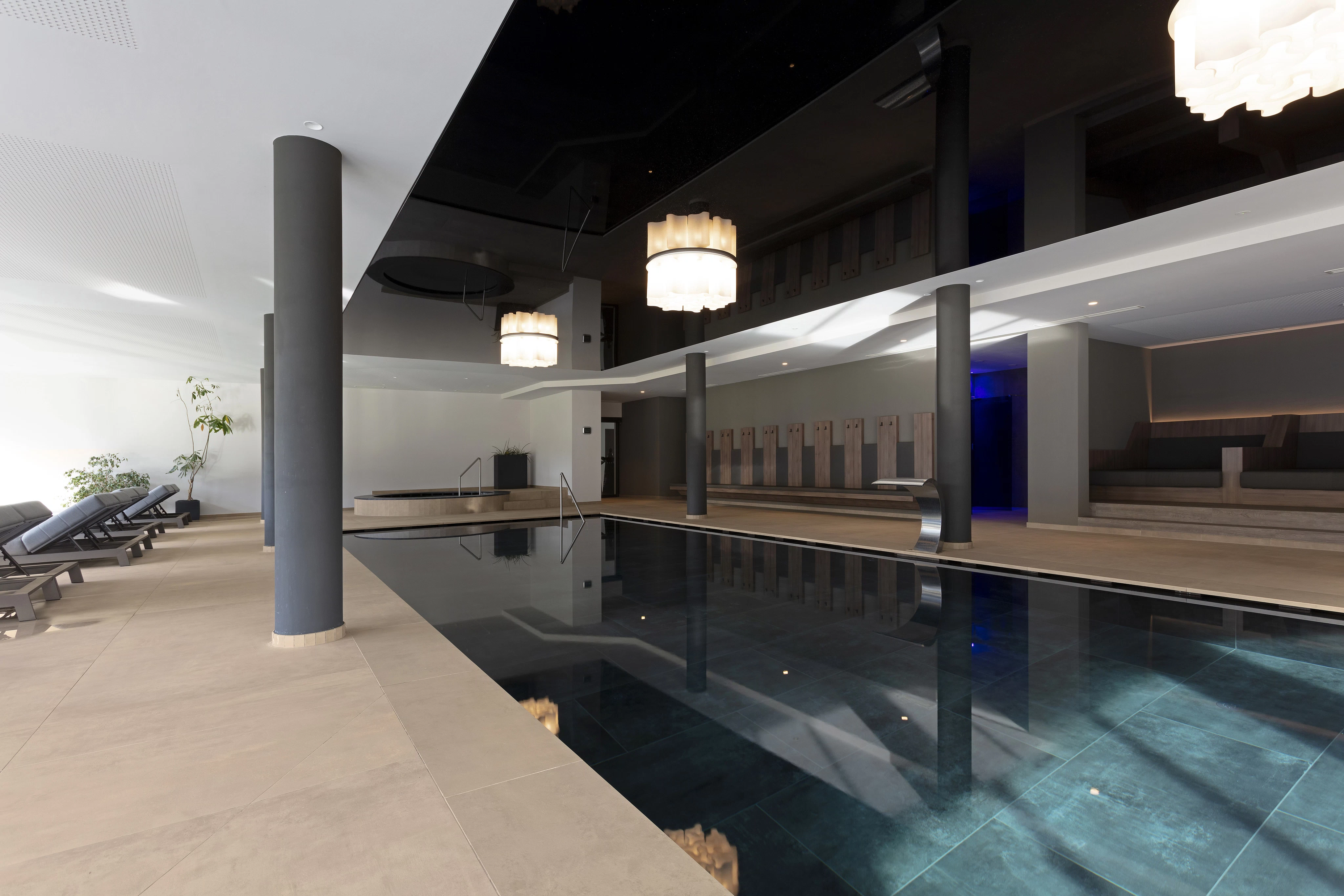 Atlas Concorde Hotel Garden Park Italy 012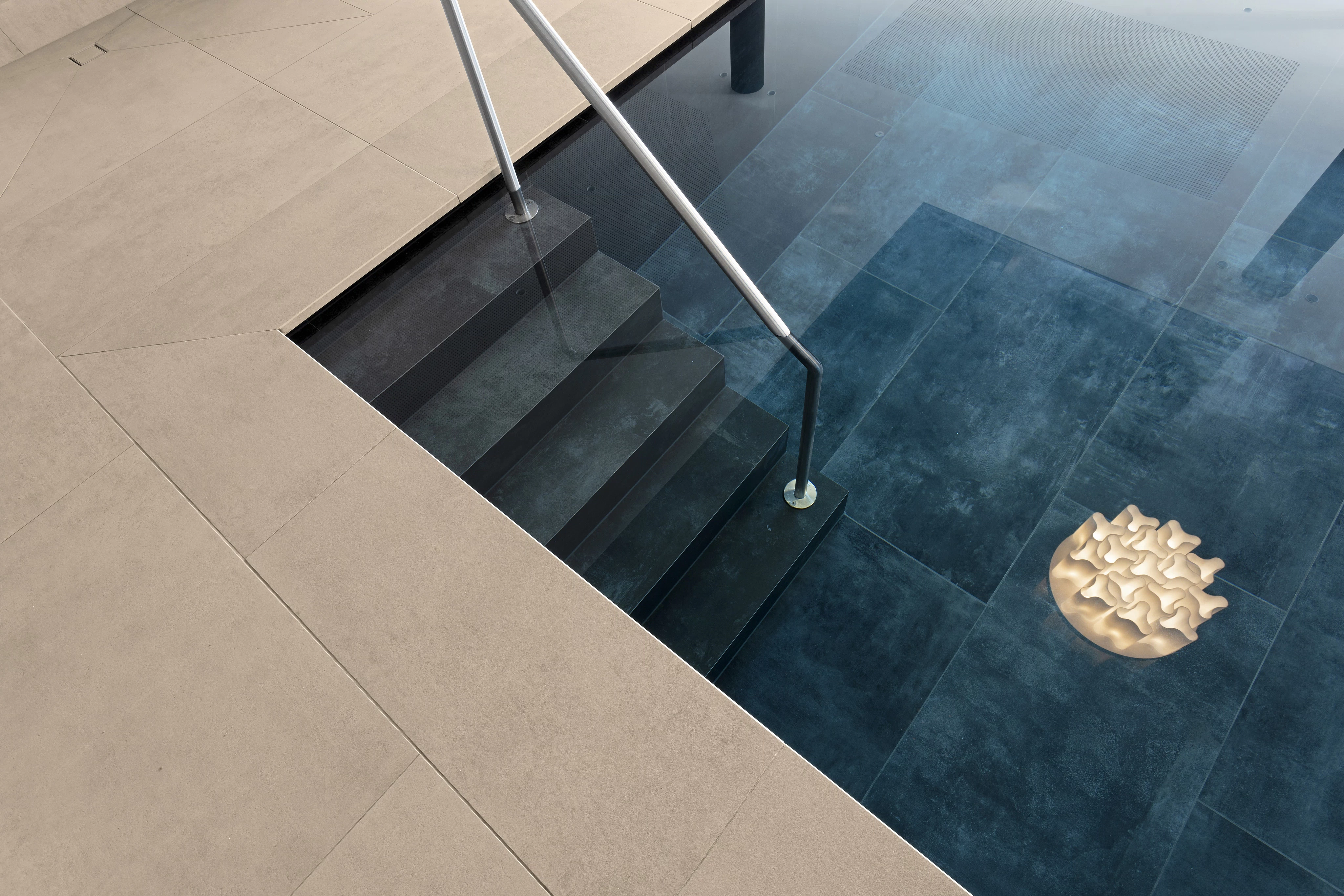 Atlas Concorde Hotel Garden Park Italy 013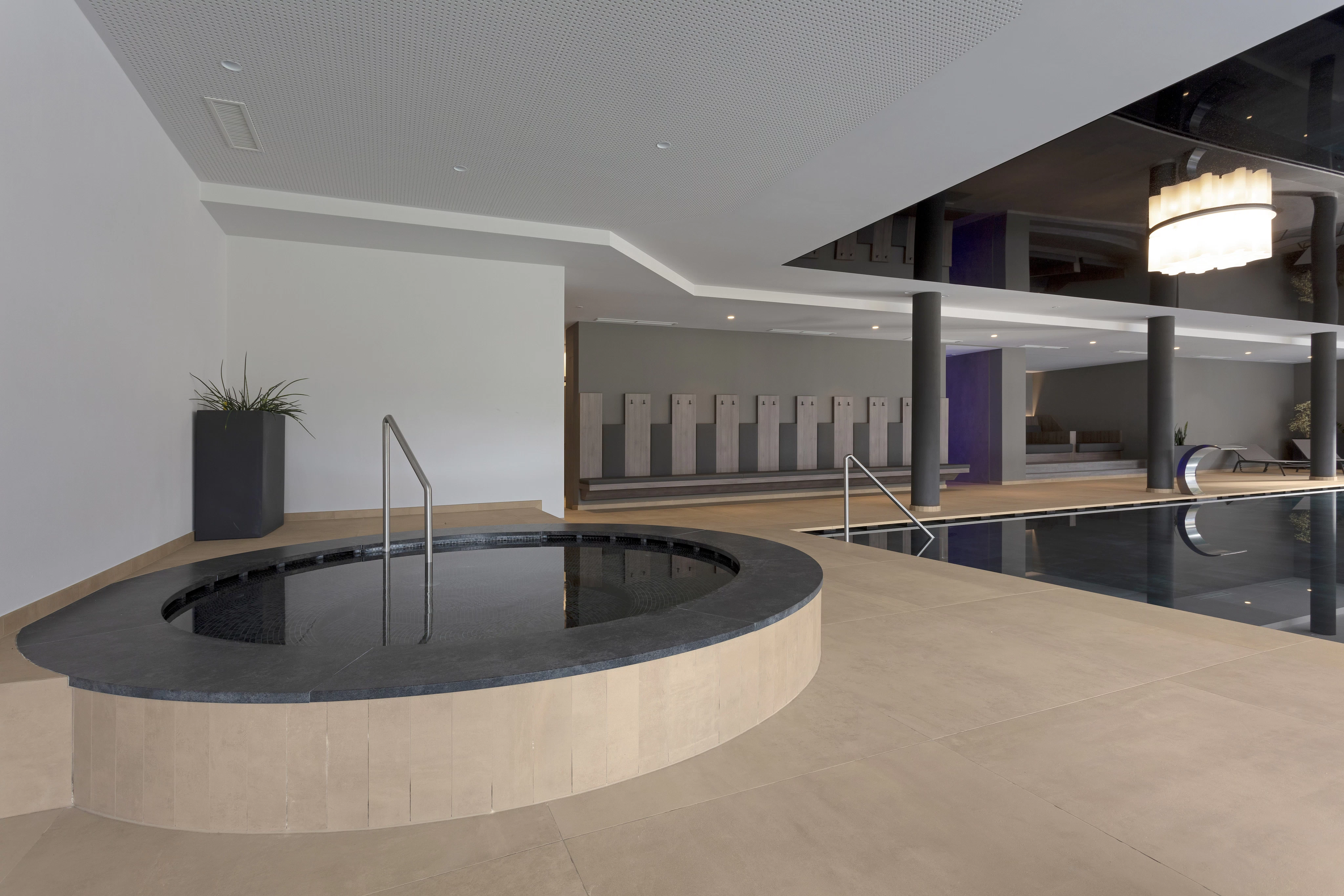 Atlas Concorde Hotel Garden Park Italy 007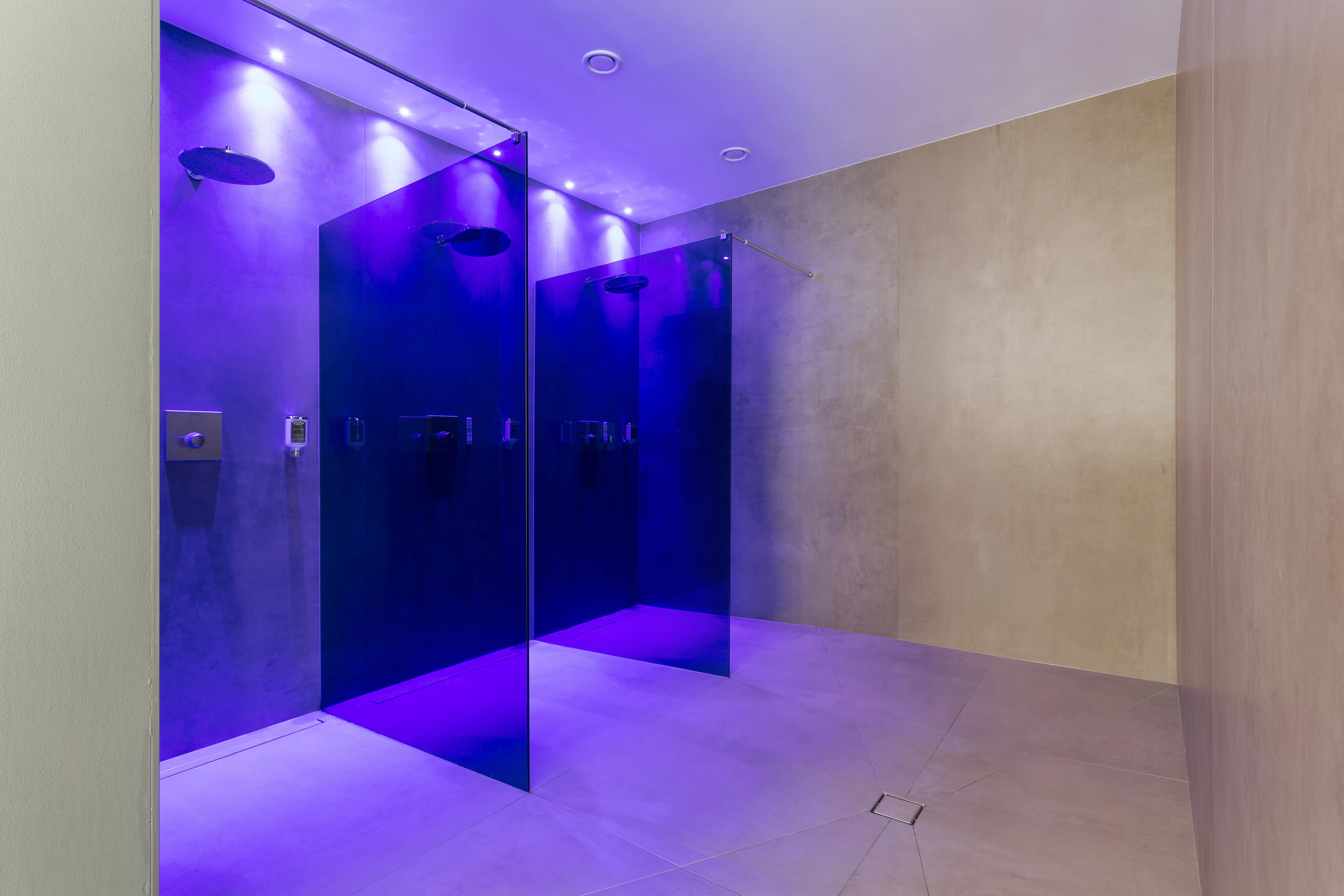 Atlas Concorde Hotel Garden Park Italy 015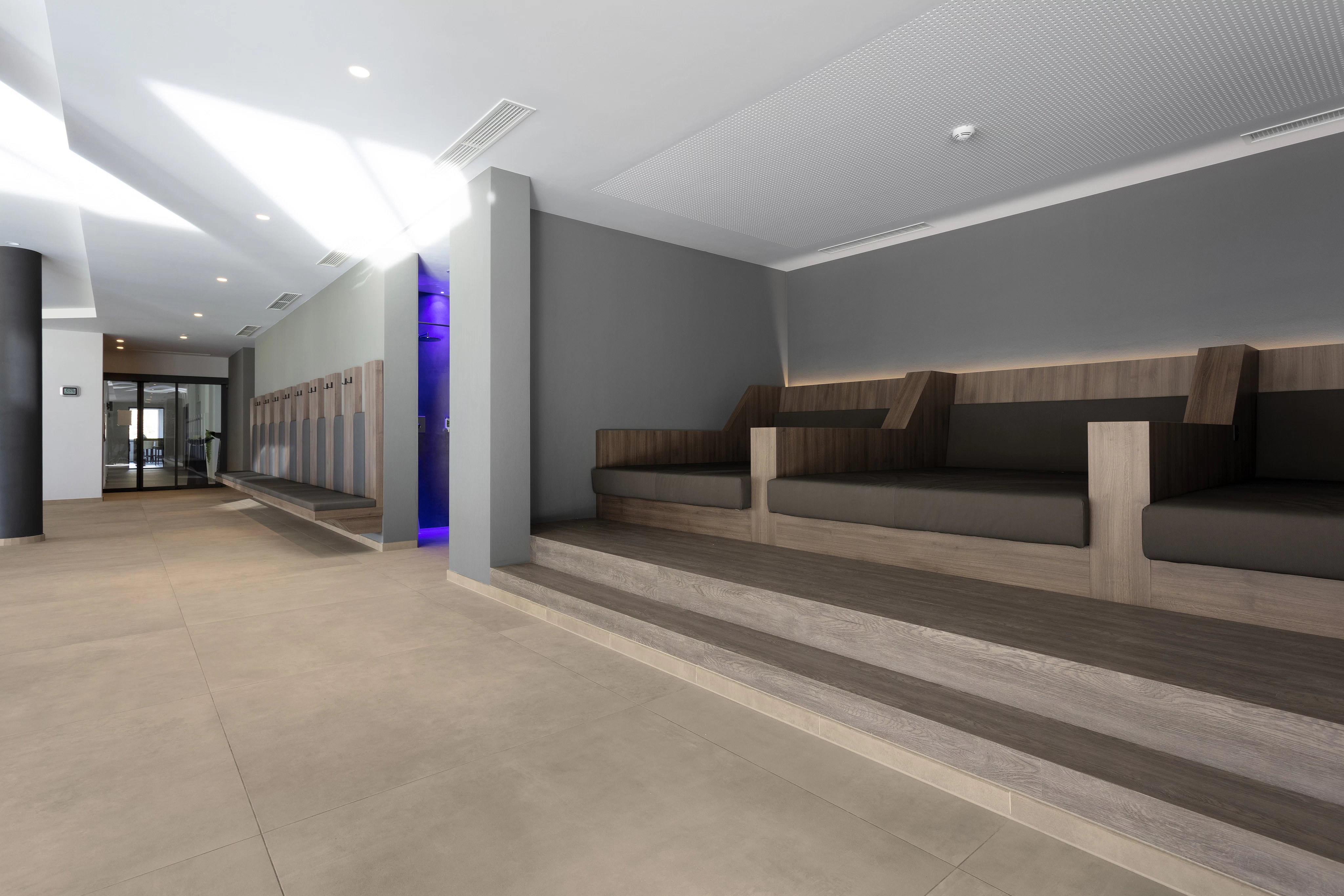 Atlas Concorde Hotel Garden Park Italy 018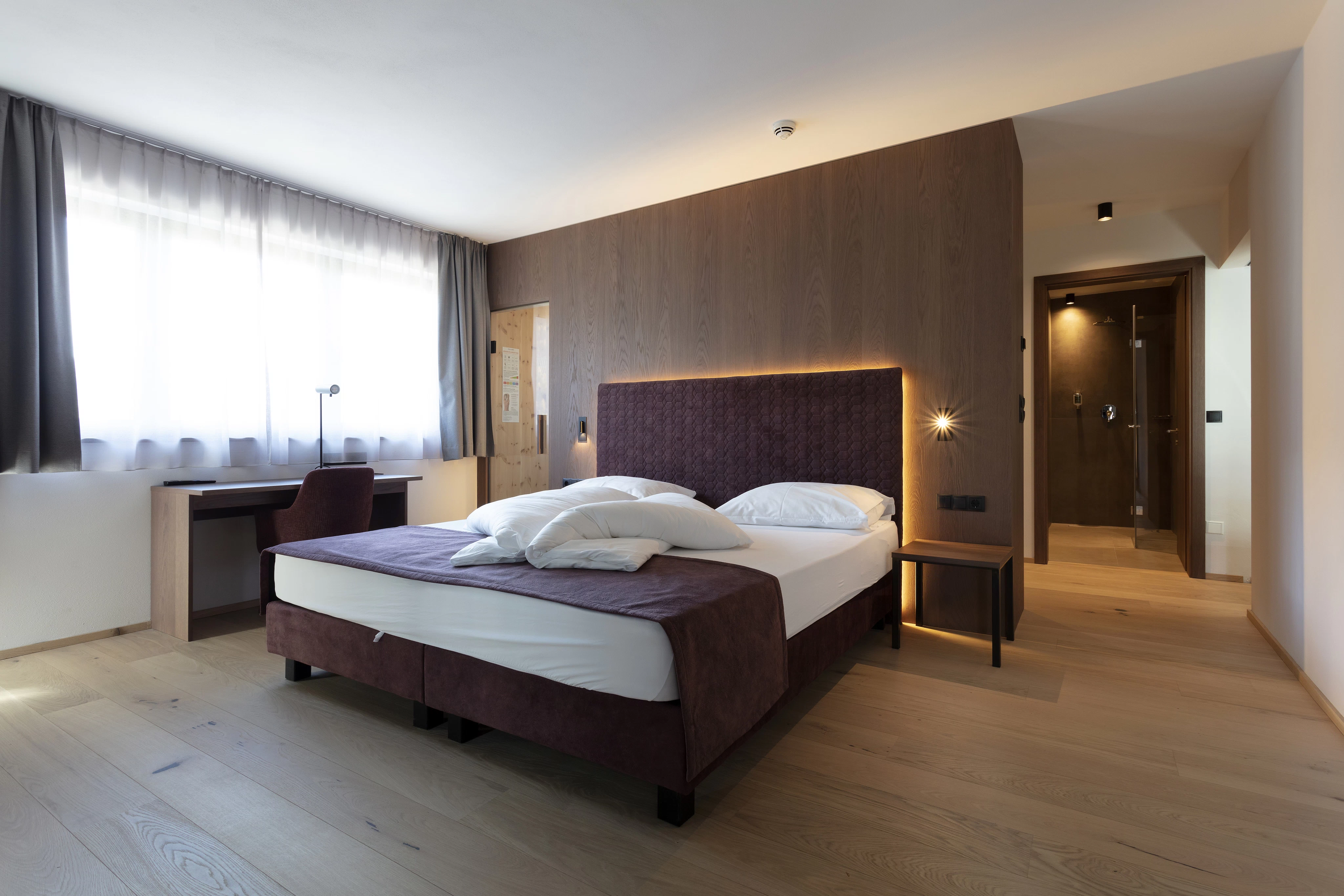 Atlas Concorde Hotel Garden Park Italy 040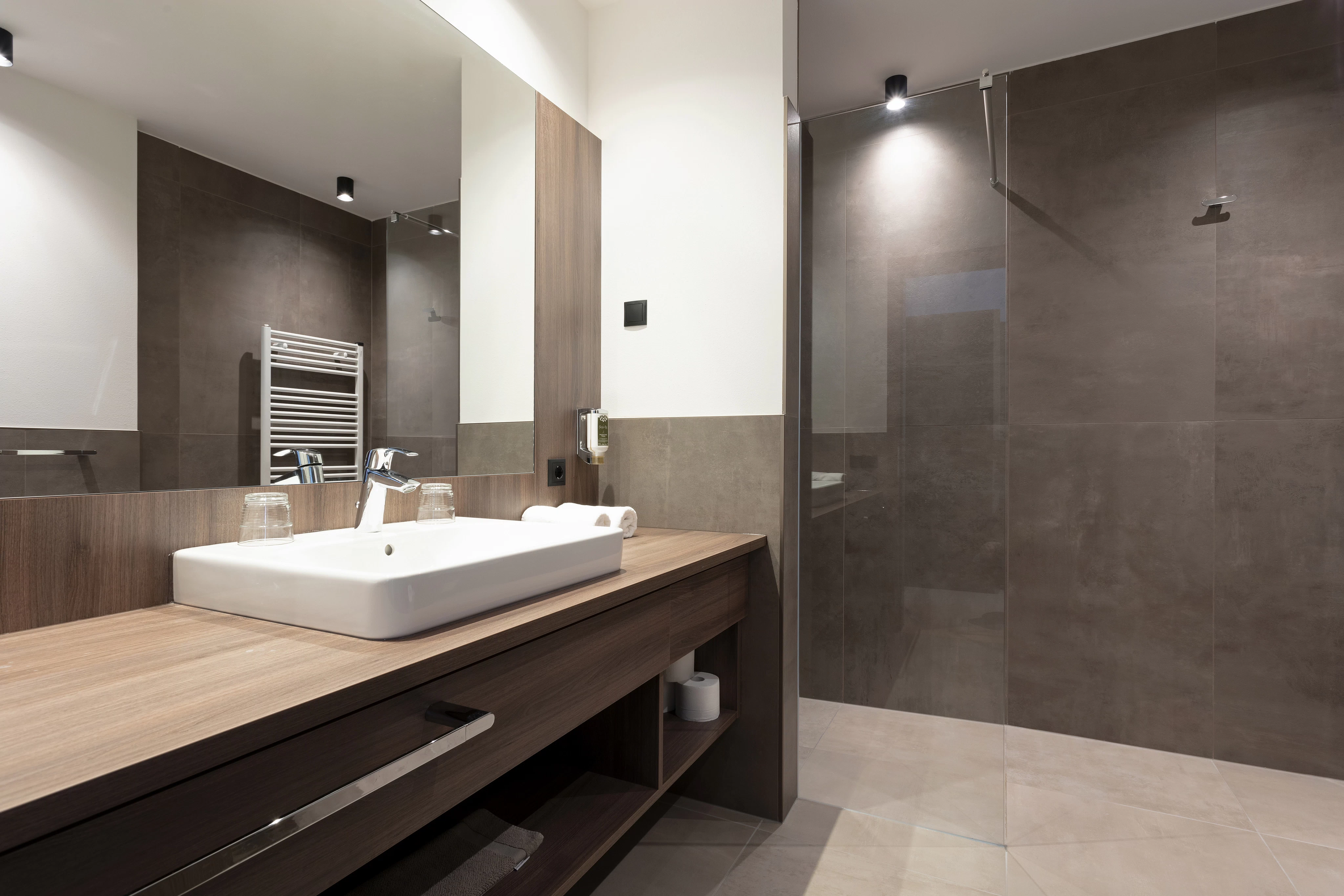 Atlas Concorde Hotel Garden Park Italy 044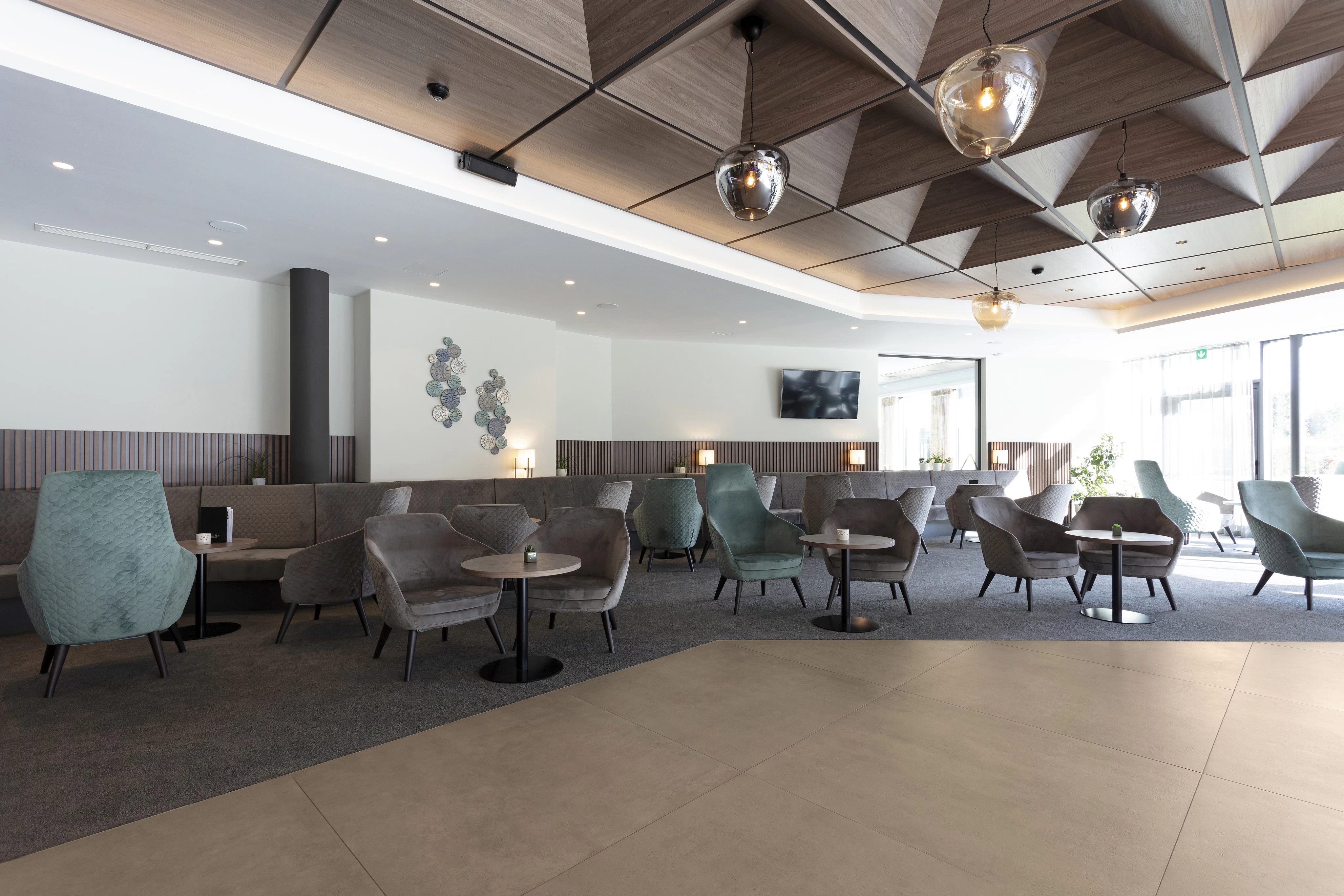 Atlas Concorde Hotel Garden Park Italy 057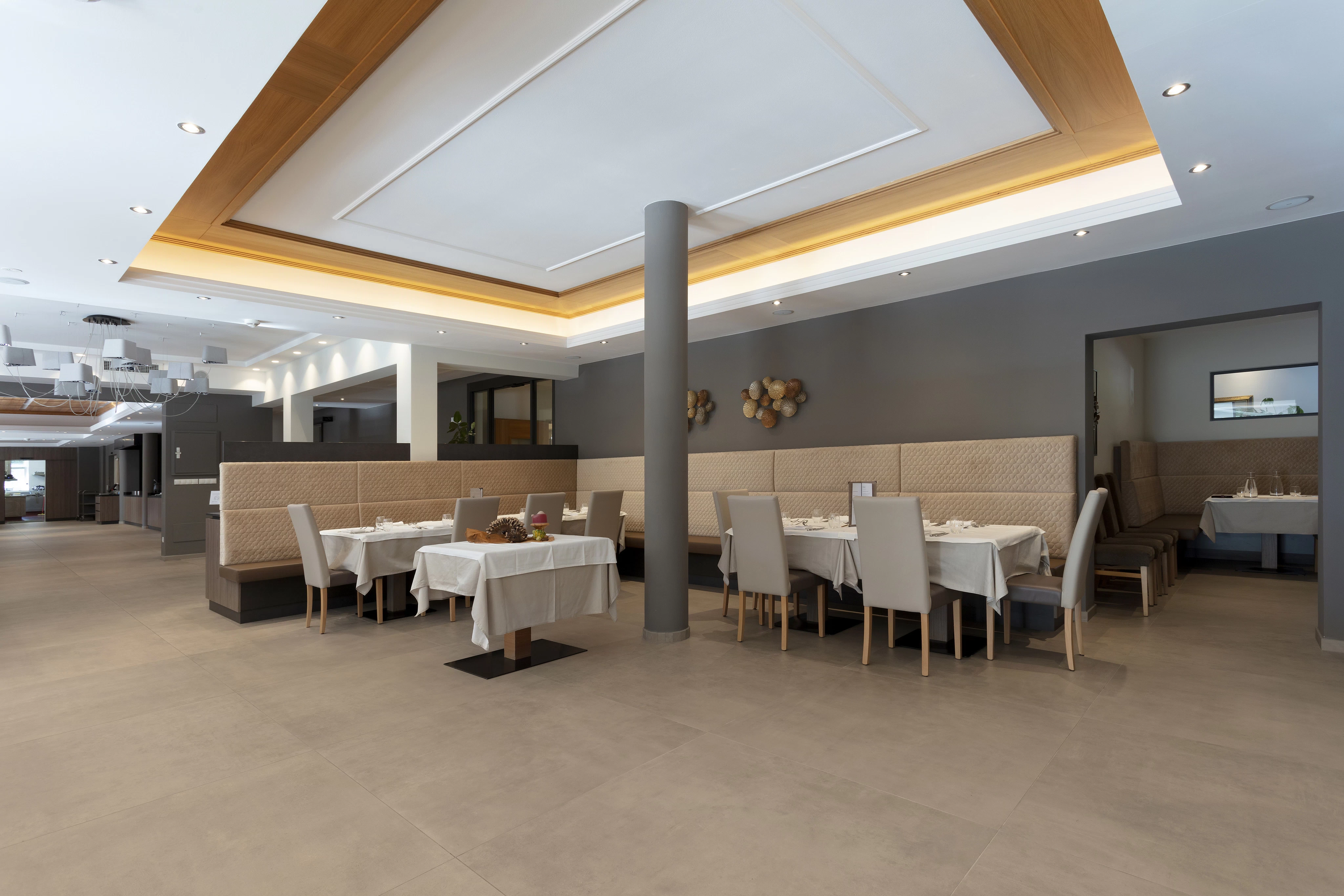 Atlas Concorde Hotel Garden Park Italy 059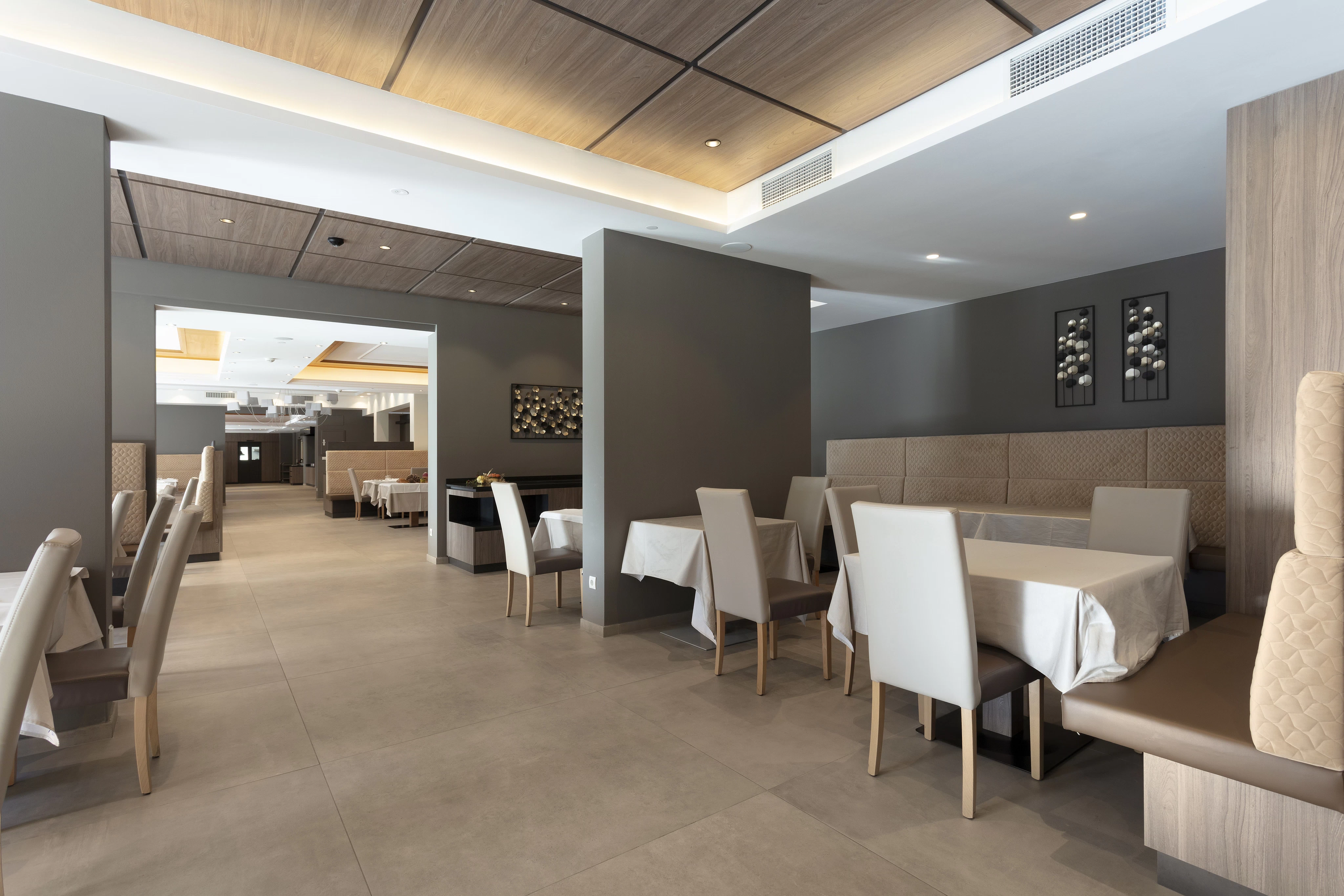 Atlas Concorde Hotel Garden Park Italy 061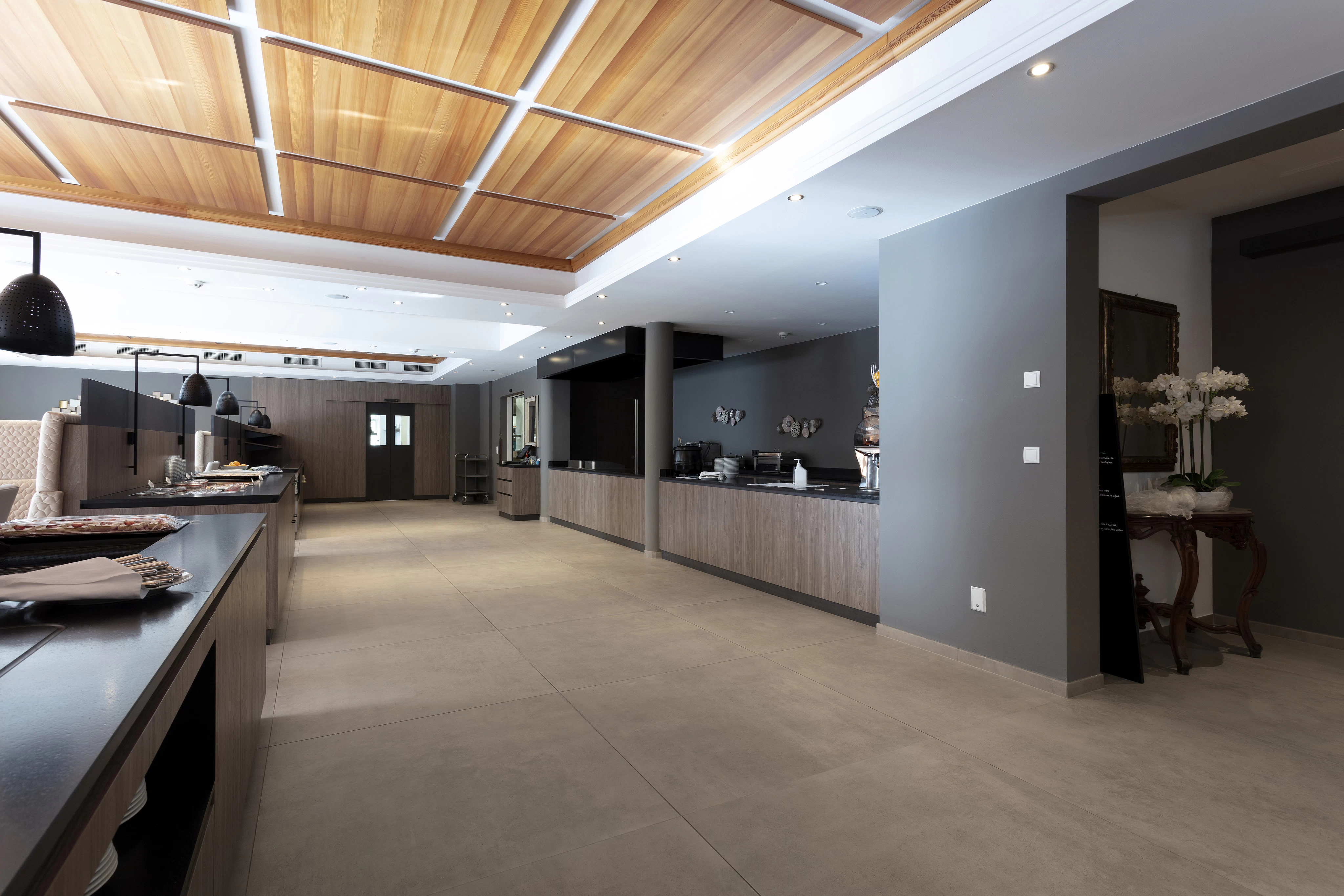 Atlas Concorde Hotel Garden Park Italy 064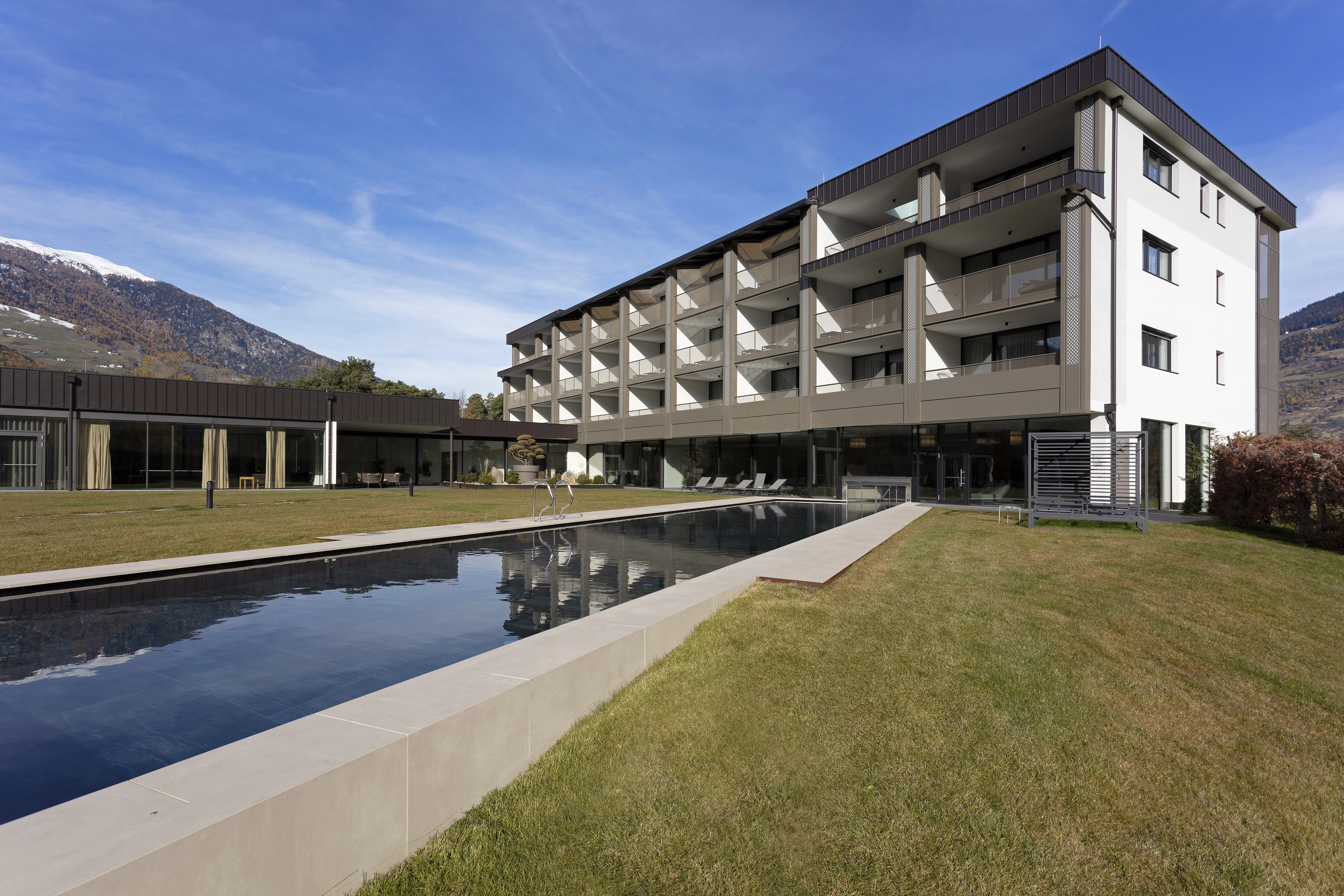 Atlas Concorde Hotel Garden Park Italy 019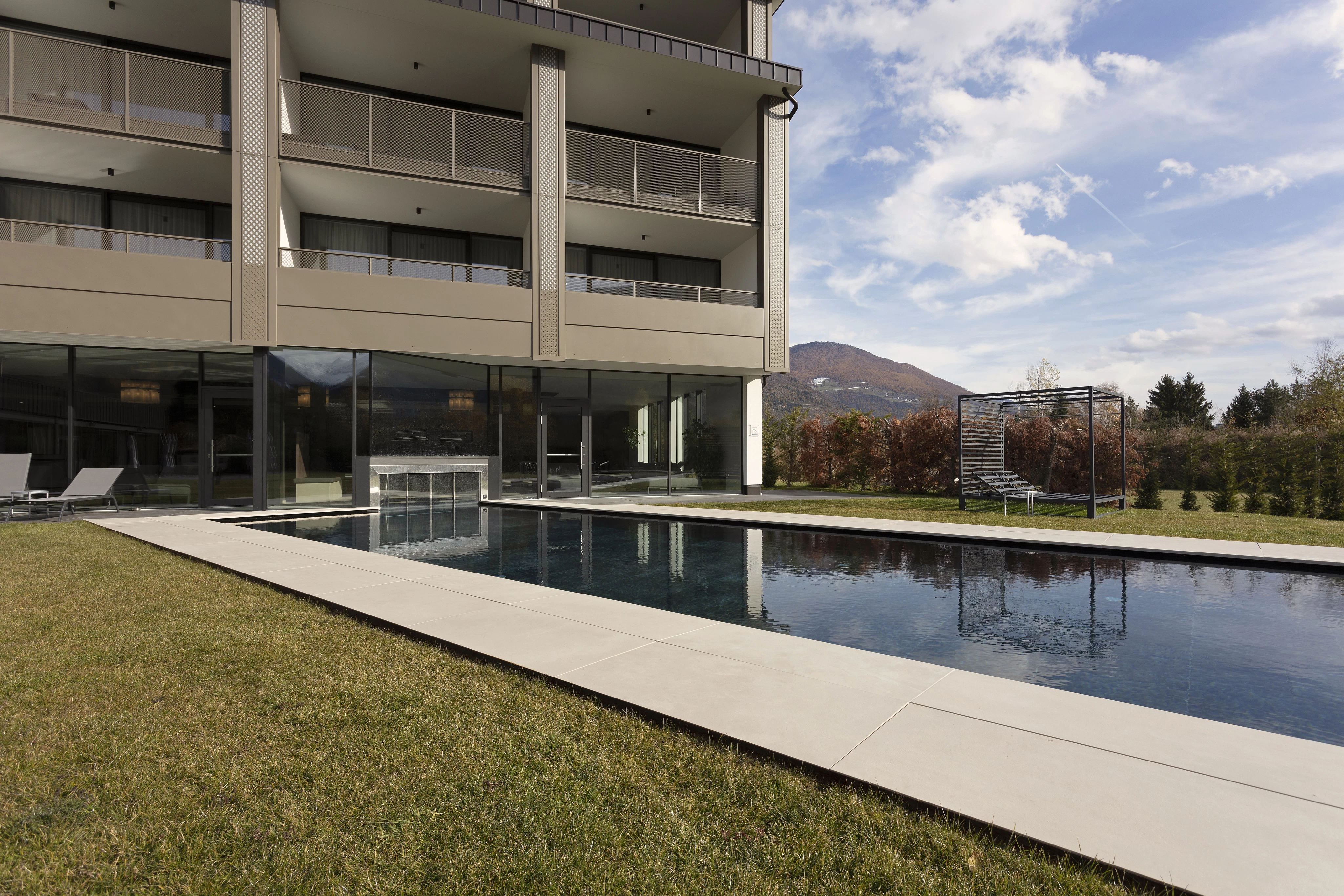 Atlas Concorde Hotel Garden Park Italy 027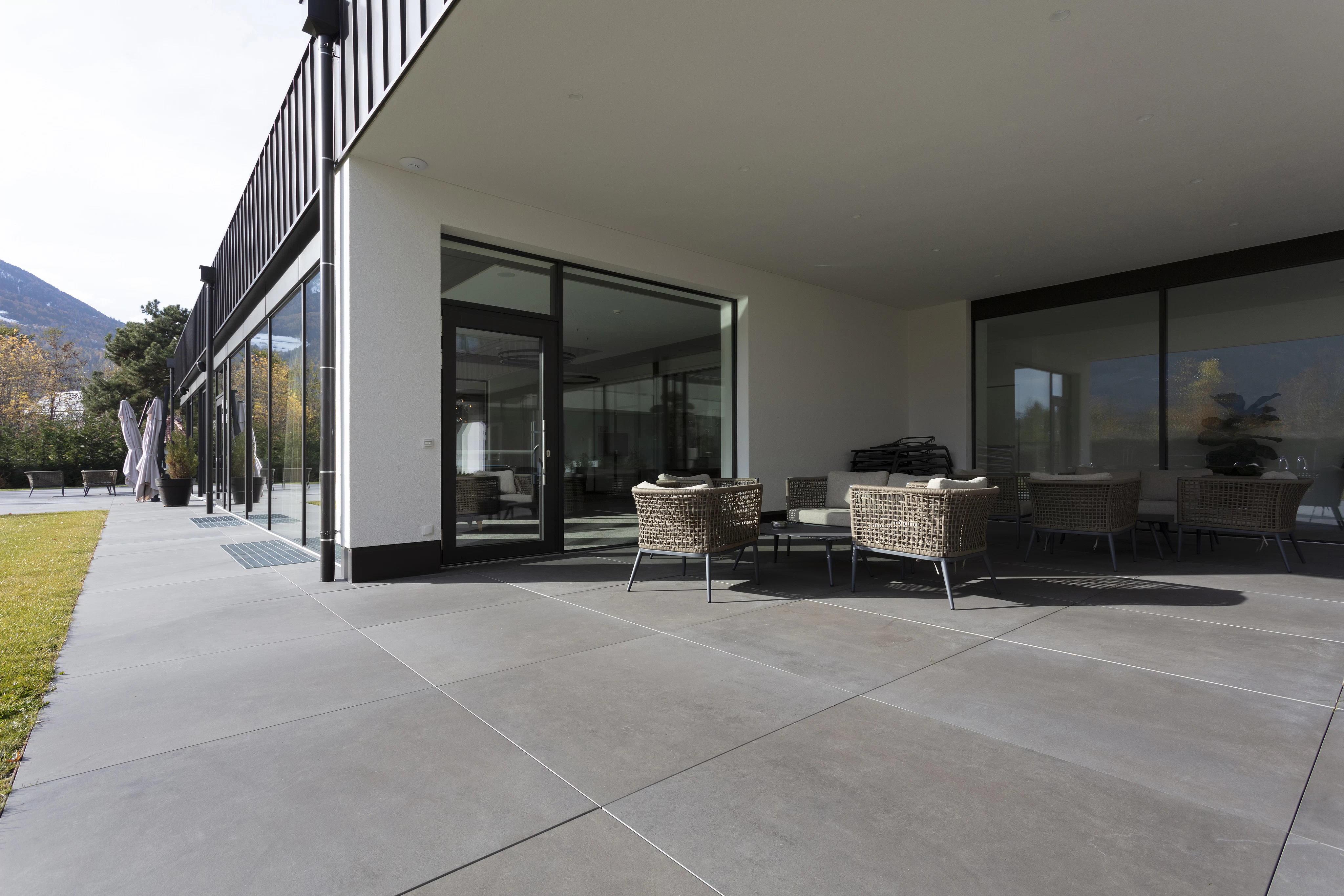 Atlas Concorde Hotel Garden Park Italy 033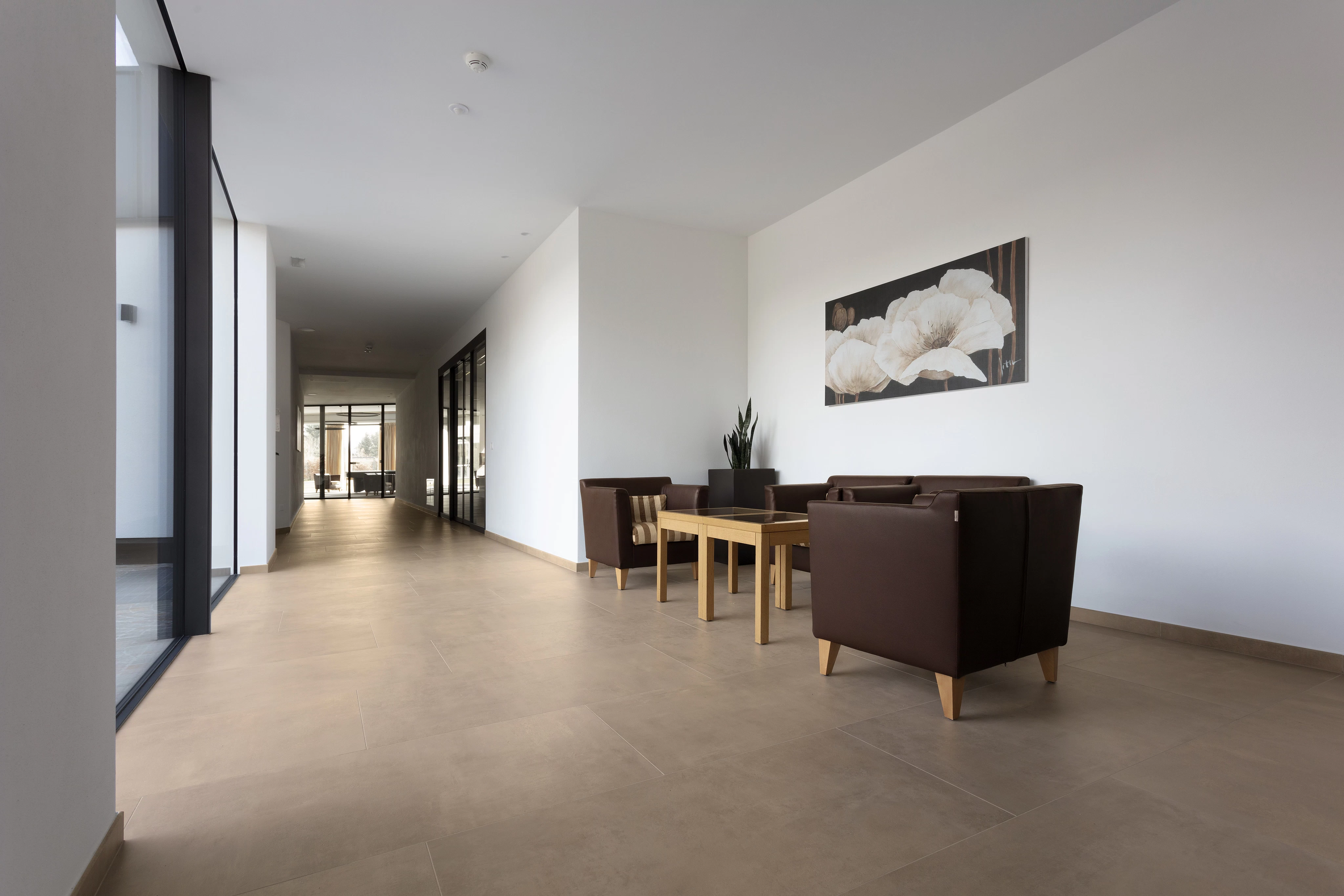 Atlas Concorde Hotel Garden Park Italy 037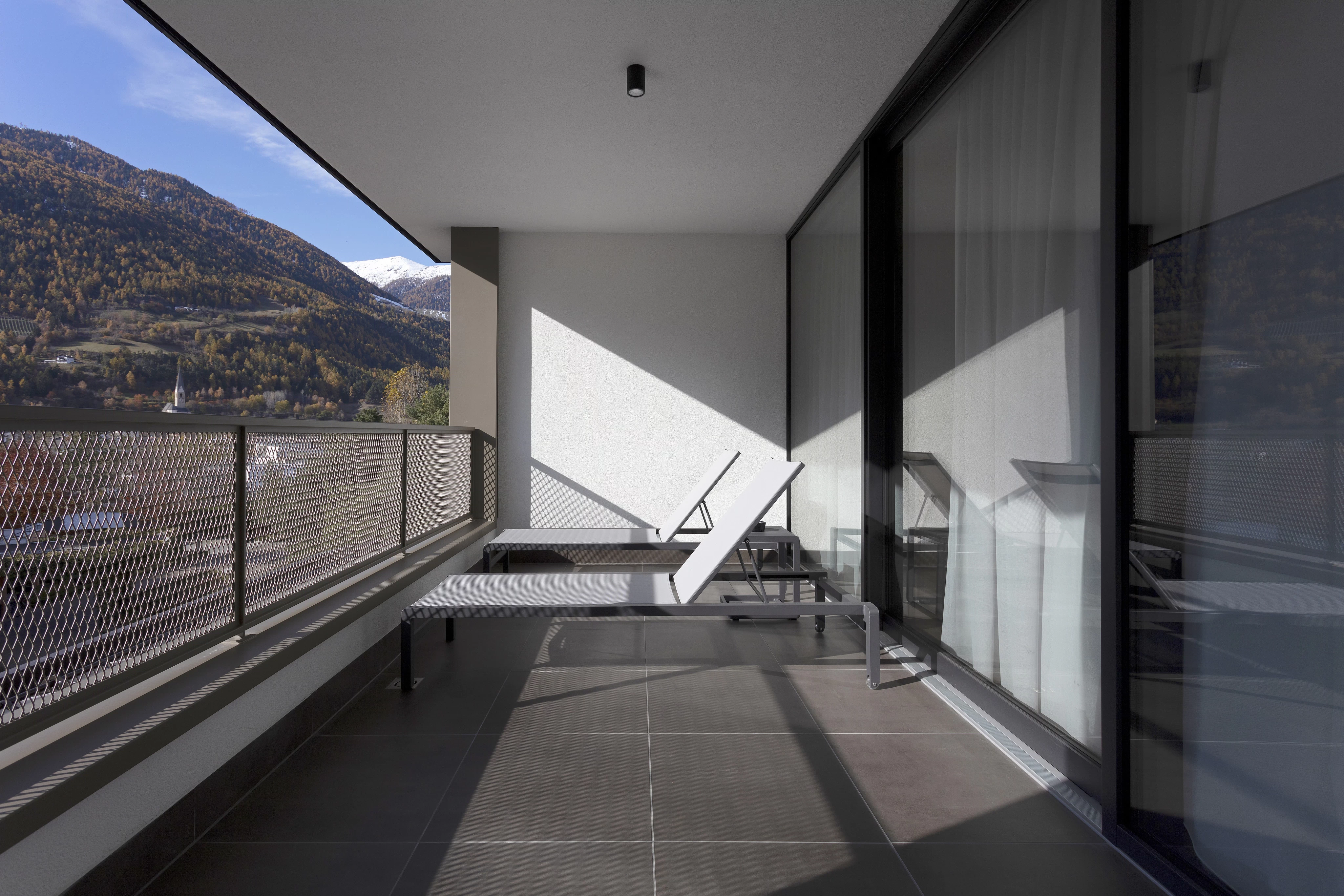 Atlas Concorde Hotel Garden Park Italy 049
Inside the project
The leading collections