Atlas Concorde at Milan Design Week
For Atlas Concorde, the event in Milan is part of a month dedicated to design, where the new 2021 projects will be officially launched.
In Milan, the Atlas Concorde showroom situated in the heart of the Brera Design District is the showcase for the company's porcelain tile collections and projects. For the designers of the space, Lissoni & Partners, the venue was conceived as a meeting and design point that could serve as a stage to meet with customers and international designers during the events dedicated to design such as Milan Design Week.
This fluid, creative dialog with the world of design has made it possible for Atlas Concorde to develop important projects in partnership with established architects and designers: 3D Sign and 3D Squares, the two patterns by Piero Lissoni for the 3D Wall Carve collection, the line of Dialogo washbasins designed by Mario Ferrarini, and Boost Natural, a project inspired by the raw earth born from the collaboration with Matteo Brioni.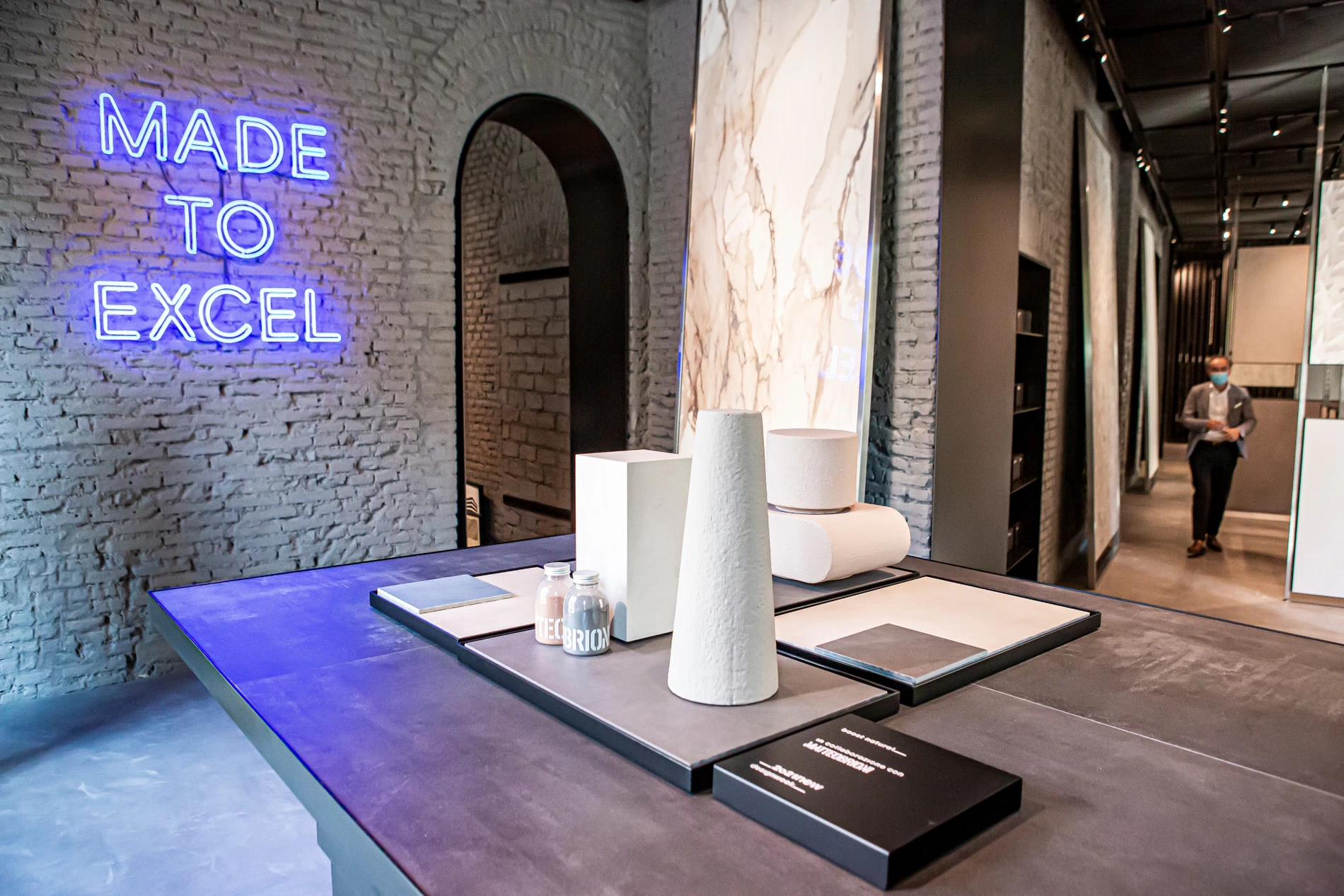 Matteo Brioni for Atlas Concorde
The most recent is the collection developed in partnership with Matteo Brioni, an architect and interior designer who has created solutions to decorate walls in a sophisticated and chromatically refined way starting from a natural material – raw earth – brought to the attention of the most important international architectural studios.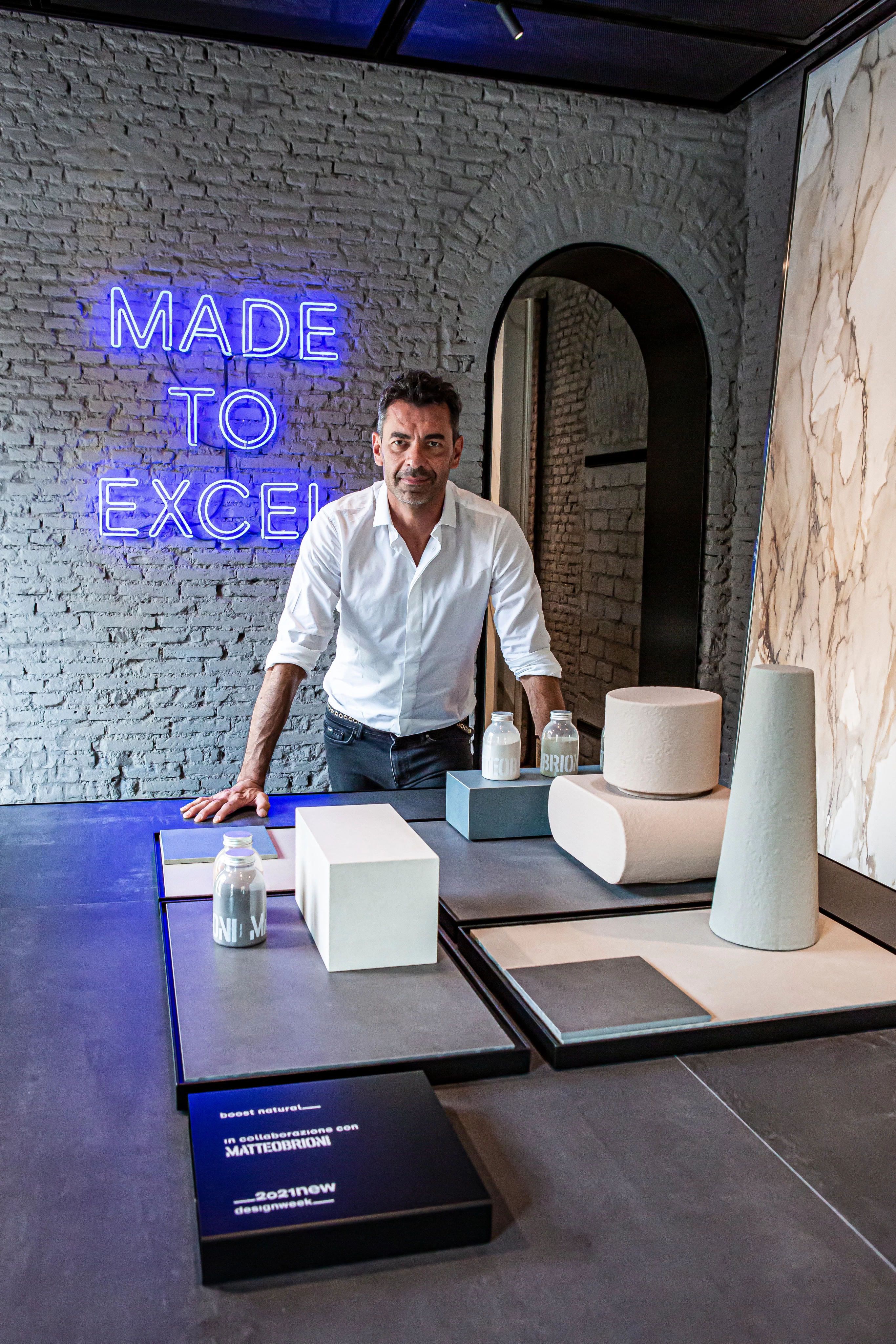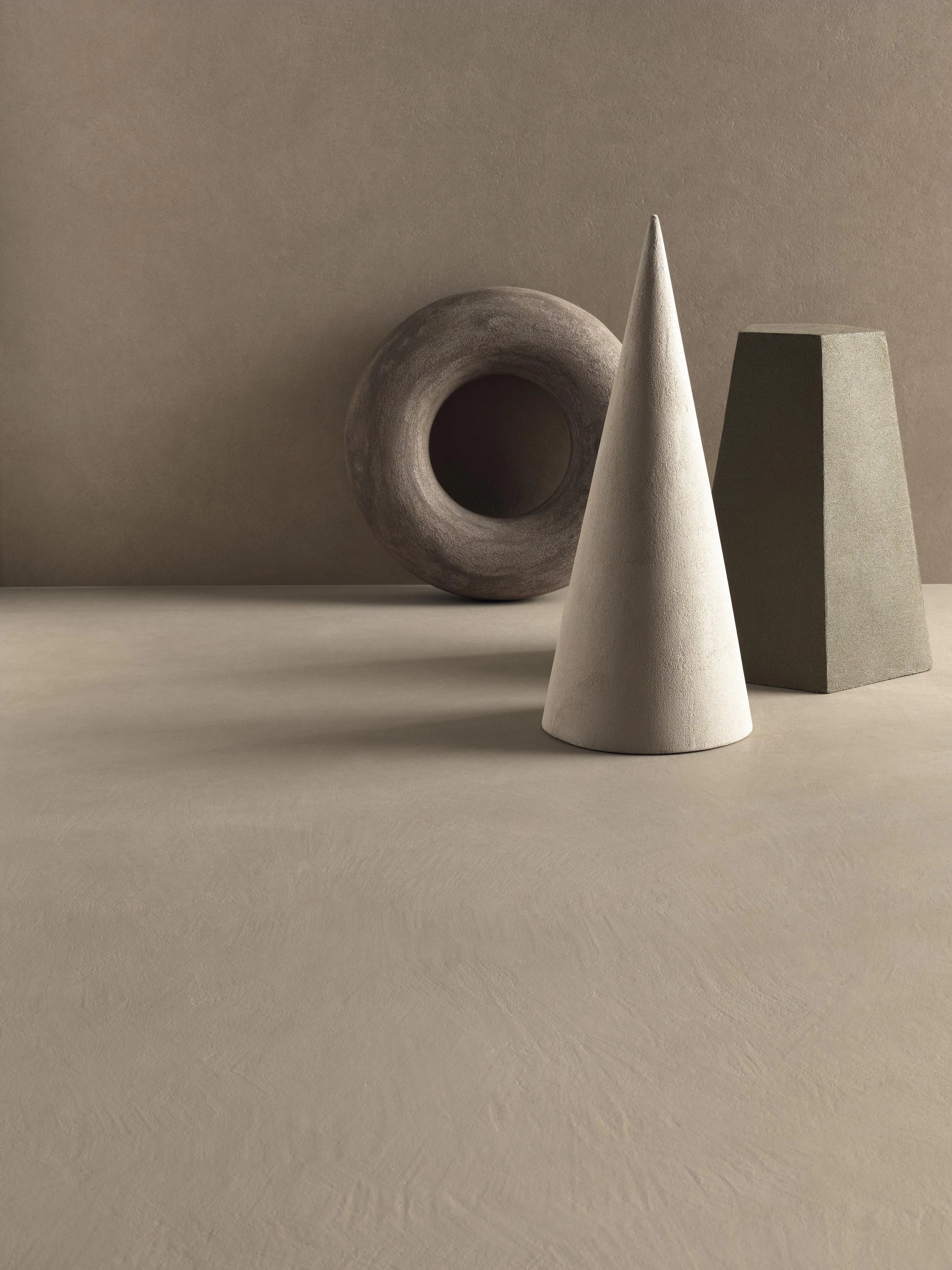 Boost Natural recalls the ancient origins of raw earth, reinterpreting it in a surprising natural and material version, with tactile and functional qualities and colors suitable for contemporary interior projects.
Atlas Concorde Dialogo by Mario Ferrarini
Mario Ferrarini, a designer with great experience with bathroom fixtures, designed Dialogo, the first designer collection of the Atlas Concorde Habitat furnishing project.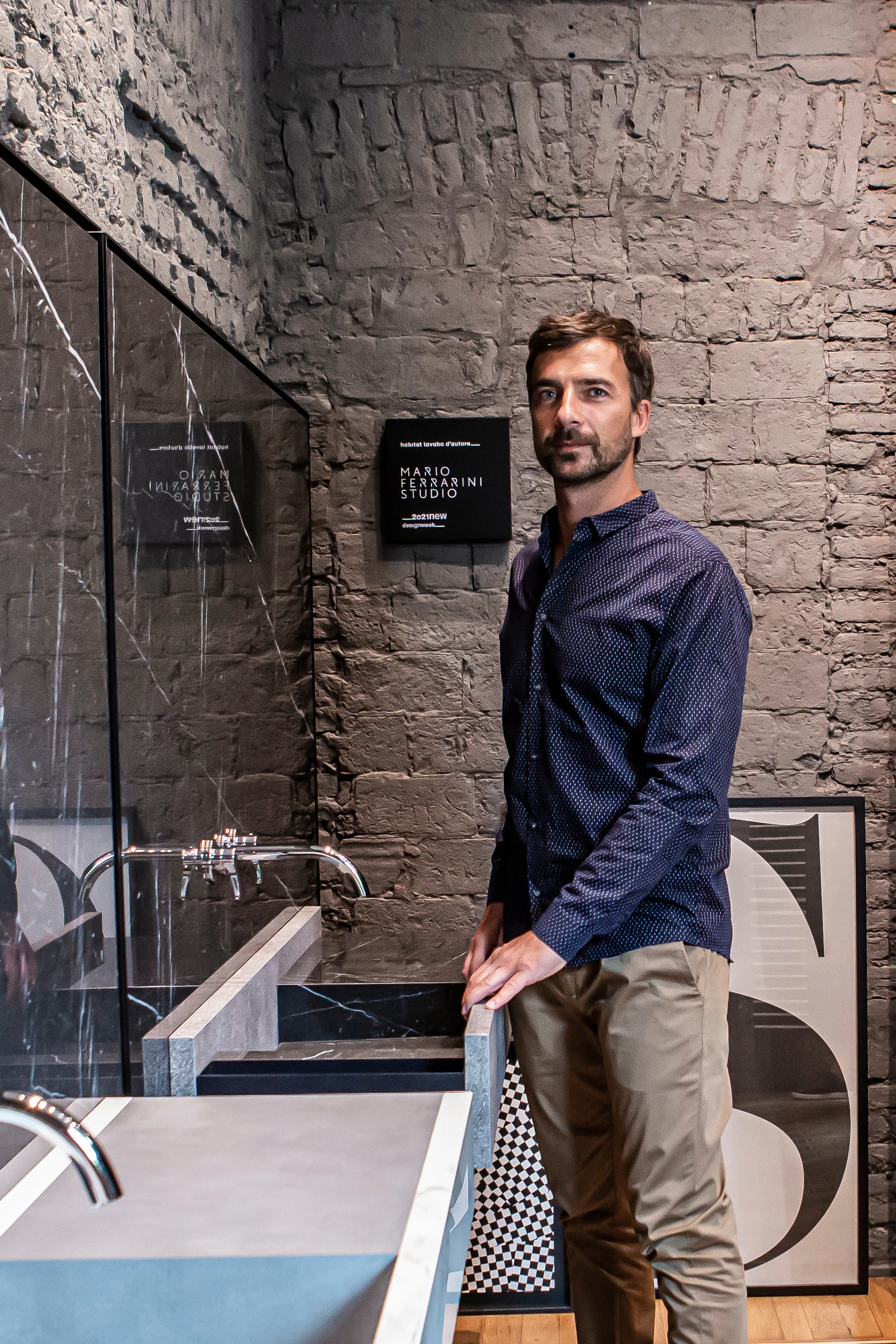 ""We weren't just creating a family of washbasins for Atlas Concorde. We wanted to create a dialog between existing and potential materials. I was inspired by a simple element that develops along two parallel lines, as a sort of dialog between two components that recall each other in a single esthetic composition."
Mario Ferrarini
A highly calibrated project, therefore, that works on elementary geometries with great attention to thicknesses and cross-sections to be able to create sinks of dimensions that meet the varying needs of interior design.
See more.
Piero Lissoni 3D Sign + 3D Squares for Atlas Concorde
3D Sign and 3D Squares are instead the two three-dimensional patterns proposed by Piero Lissoni for the 3D Wall Carve collection. Born from the relationship between industry and artisanship, they seek to convey the authentic craftsmanship of handcrafted stone on the ceramic surface.
"The three-dimensional texture brings out the minimalist graphics as well as lights and shadows, while the often irregular design conveys an artisanal allure even through it was created using a sophisticated hyper-industrial process. 3D Sign and 3D Squares weren't conceived for any space in particular, because even surfaces are designer objects, and as such they must thrive in different worlds. They were born from a desire to redesign surfaces by shaping them according to a humane, indeed, humanistic approach, because they associate an industrial model with the touch of the hand, the senses. These two projects were born to be industrial, but at the same time they were born from the hands, from the sensitivity that only hands can have when exploring a surface. The touch of the hands and technology have merged, the industrial surfaces have retained that spirit."
Piero Lissoni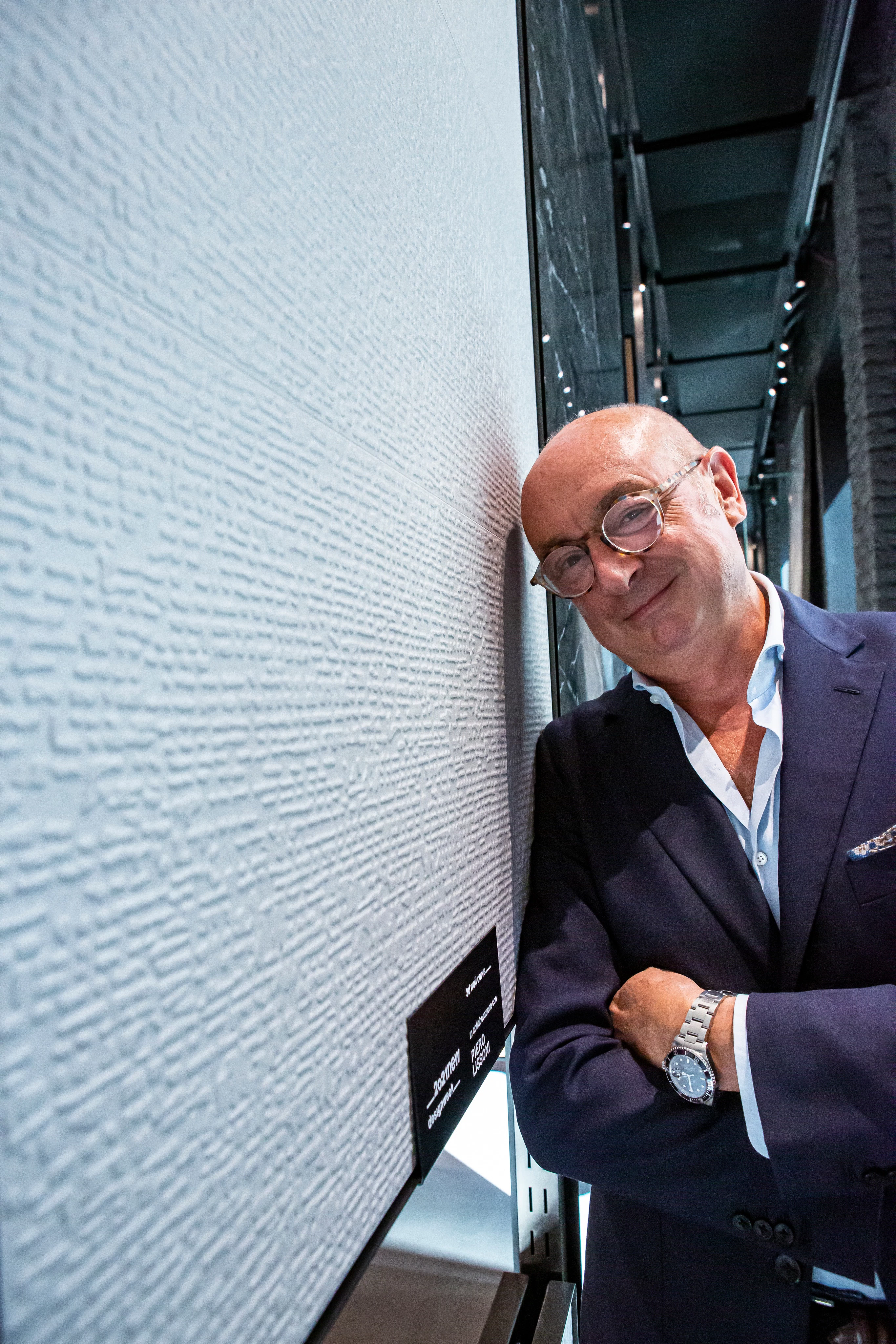 Atlas Concorde has a very close relationship with the world of design, making it a key player at events dedicated to design. Its Milan showroom, Atlas Concorde Studio Milano, is not just for professionals, but rather for anybody looking for inspiration on how to decorate their space.
ATLAS CONCORDE STUDIO MILANO
Via San Marco, 12 Milano - BRERA DESIGN DISTRICT
milano@atlasconcorde.com