Atlas Concorde to Cersaie 2021
Atlas Concorde returns to Cersaie with new surfaces and partnerships with the world of design.
For the 2021 edition of Cersaie Atlas Concorde presents its latest collections of floor and wall tiles in a new exhibition area (Hall 30 - Booth C4/D5), suggesting atmospheres and settings for an array of uses.
Alongside Boost World, a family of collections sharing the same stylistic vision – namely Boost, Boost Pro, Boost Stone, and Boost Natural – Atlas Concorde presents three projects created in partnership with trailblazers from the world of design and architecture:
Boost Natural, a project of floor and wall tiles inspired by raw earth surfaces born from the collaboration with Matteo Brioni.
3D Sign and 3D Squares, the two three-dimensional wall tiles developed by Piero Lissoni as a capsule collection of the 3D Wall Carve project.
Dialogo, a series of porcelain washbasins designed by Mario Ferrarini.
The rooms in the exhibition space show off combinations of all the products of the new Atlas Concorde collections: from Norde to Aplomb, a surface that plays on the three-dimensional brilliance of the material characterized by microdots or thin lines with delicate chiaroscuro shading.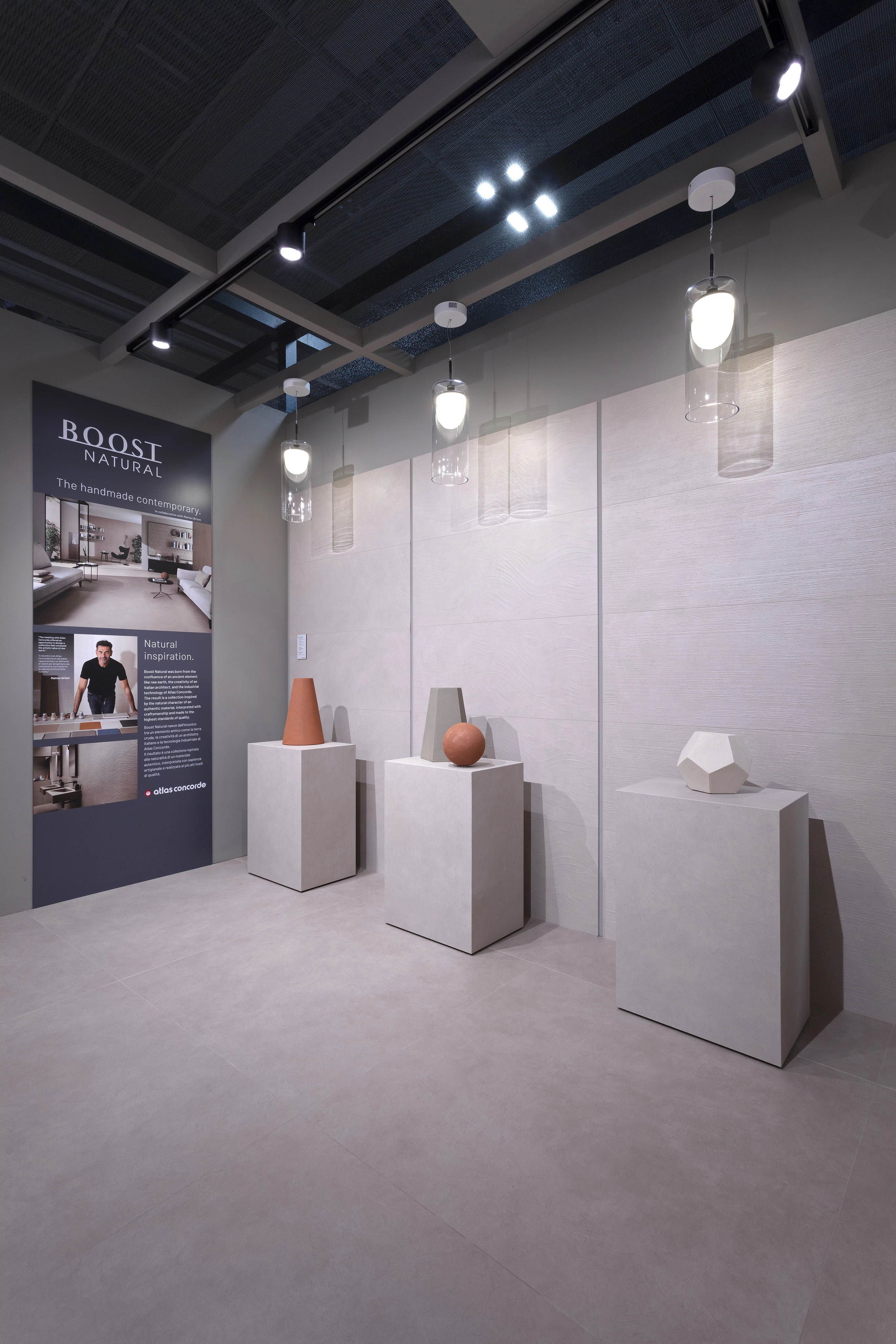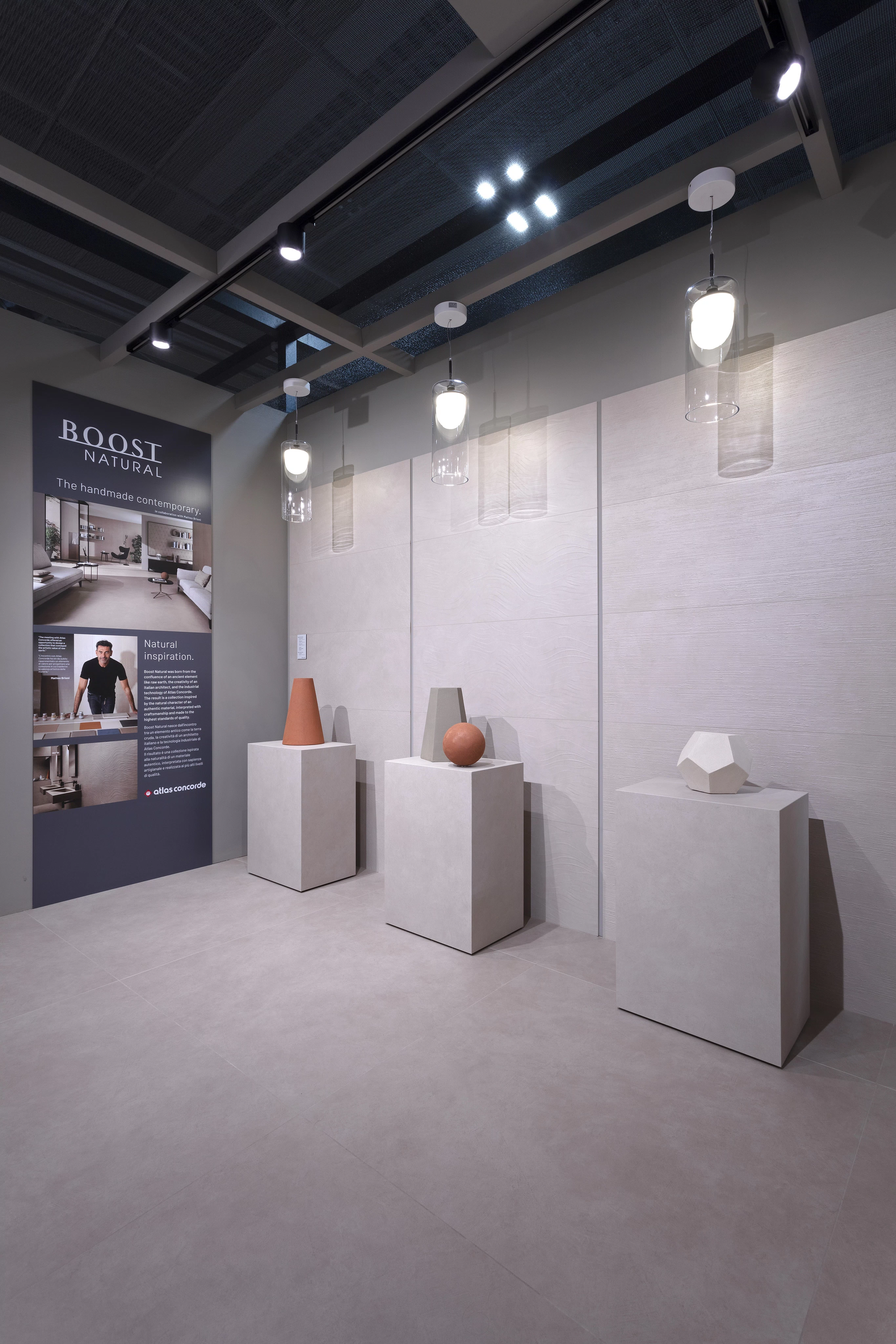 Boost Natural
Boost Natural is the collection of porcelain floor tiles and coordinated wall tilesthat expands Atlas Concorde's tile selection with a range of surfaces inspired by raw earth.
Boost Stone
Boost Stone is the stone-effect collection inspired by Argent Roc limestone for a rigorous, balanced style.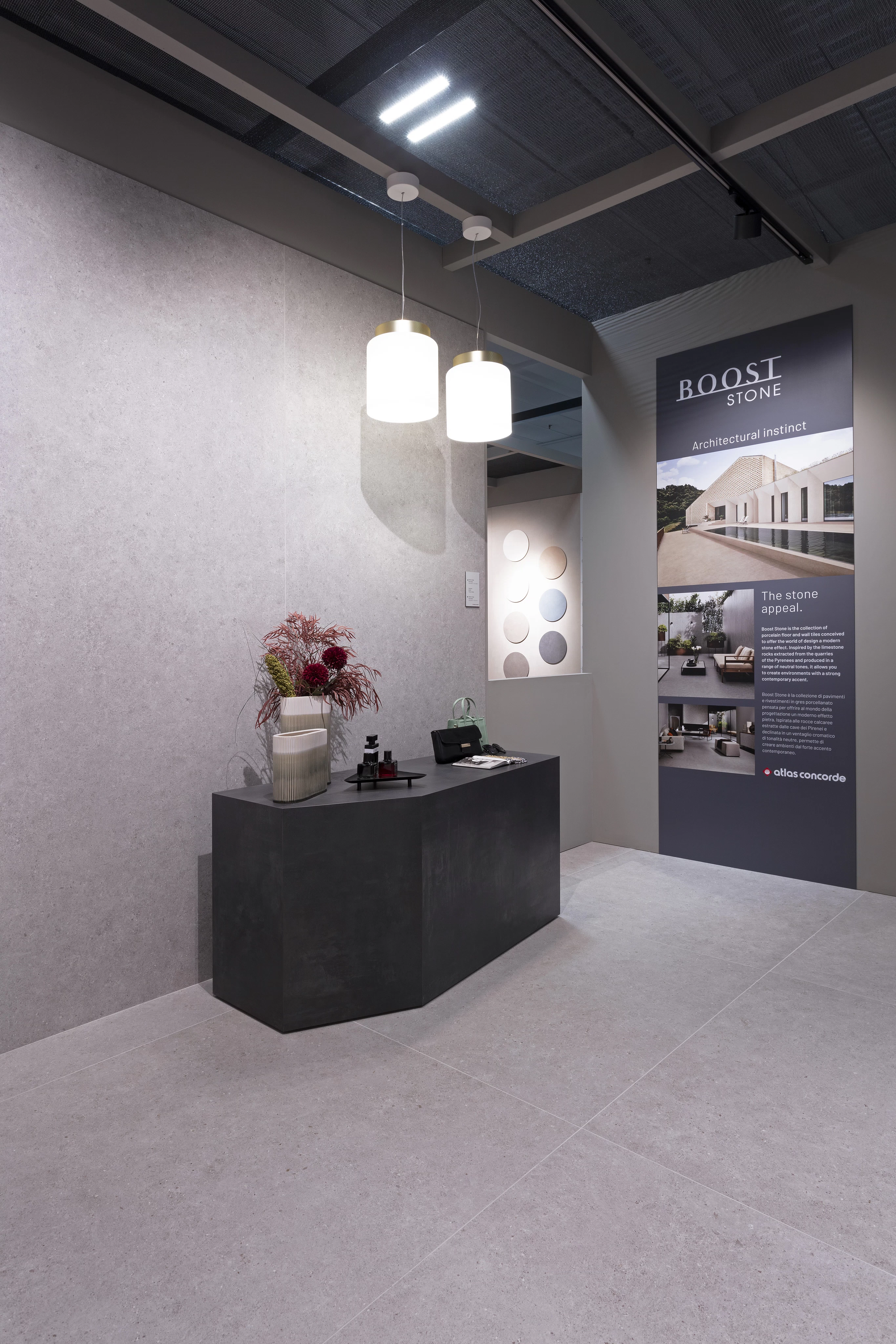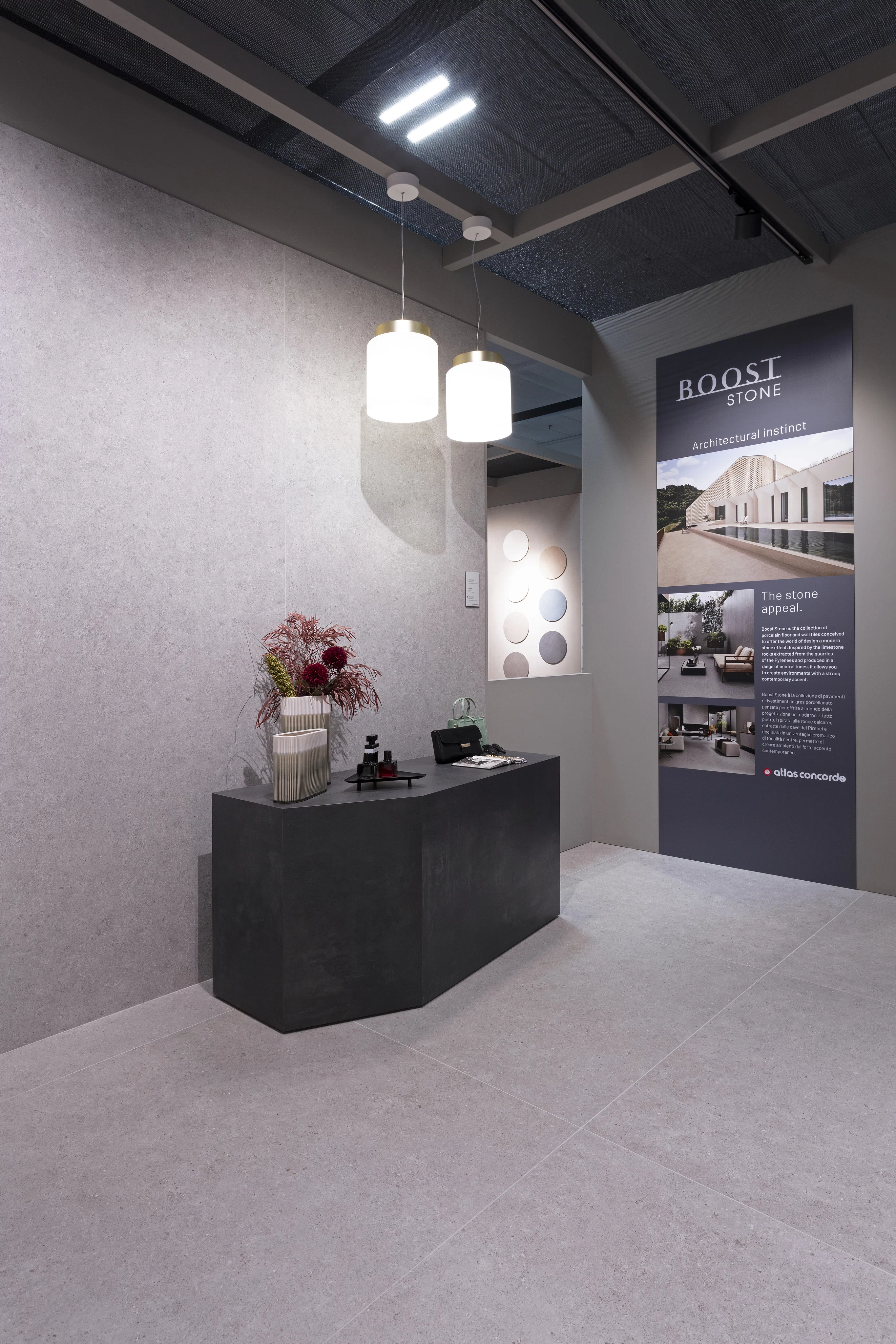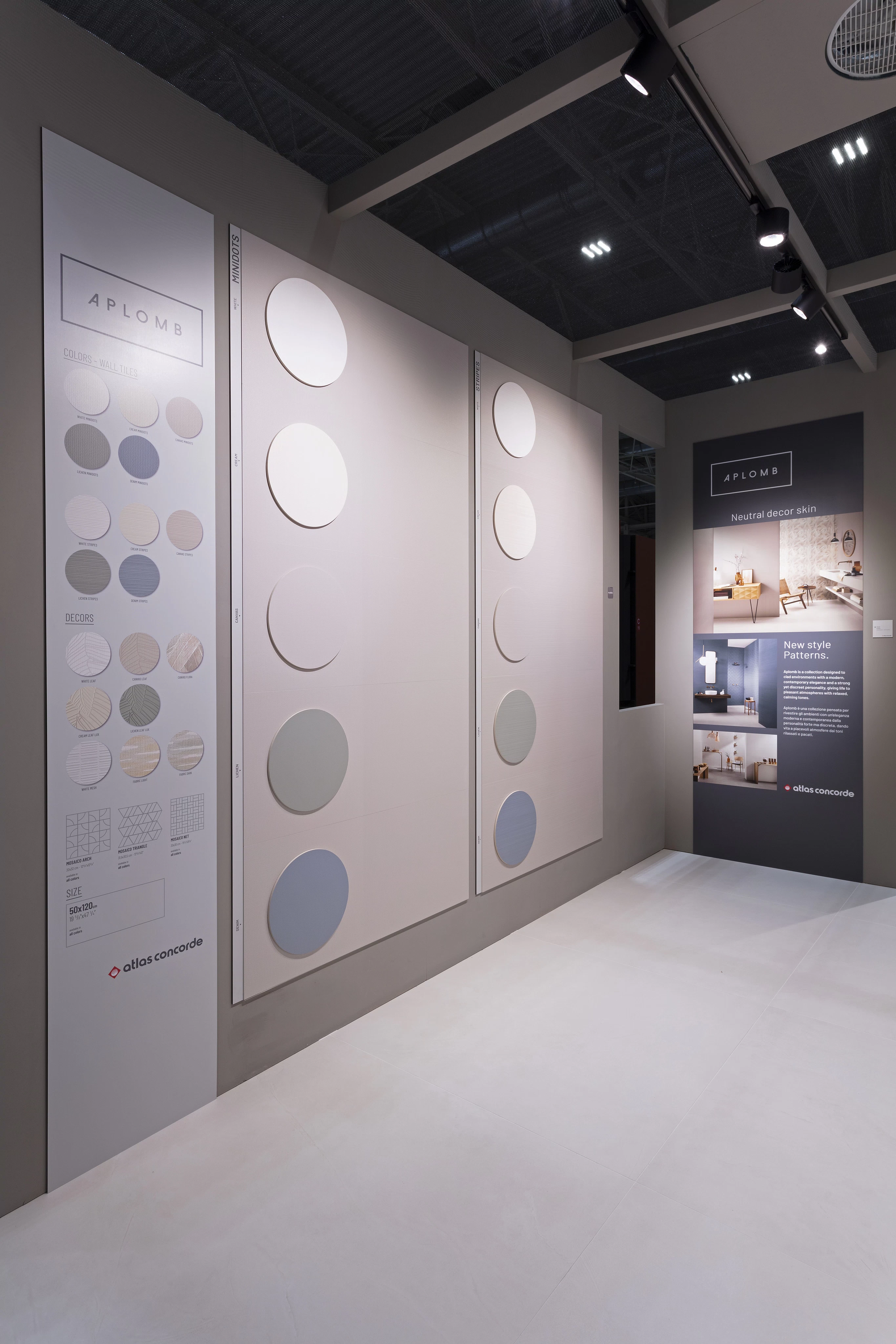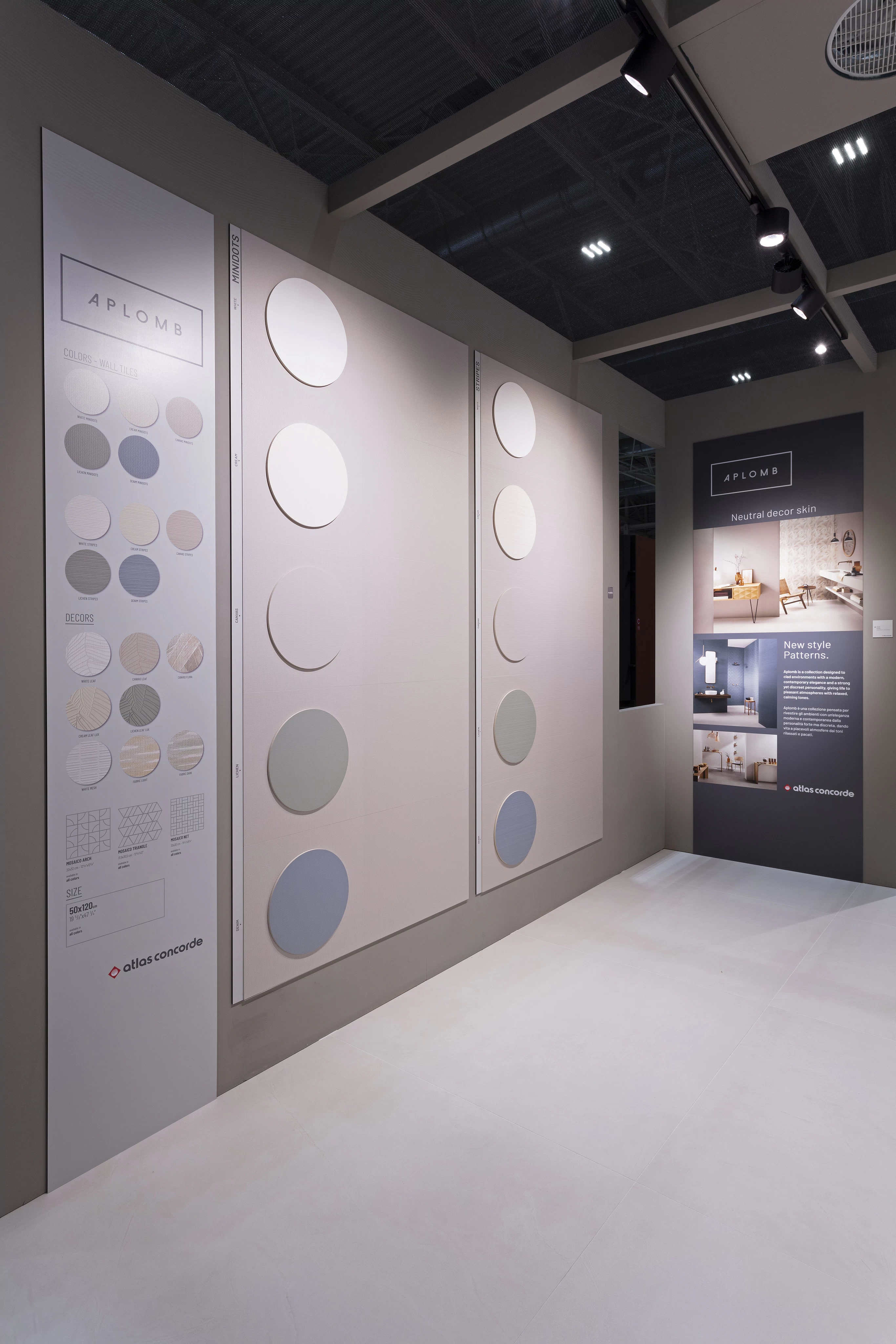 Aplomb
Aplomb is a collection of wallpaper-effect tiles designed to decorate the bathroom – but also kitchens and shops – with modern elegance and a contemporary style where design meets a relaxed, tranquil ambiance.
Atlas Concorde Habitat embraces the strengths of porcelain, creating a modern, contemporary bathroom design. Next to the meeting area is the Atlas Plan exhibition space, the brand dedicated to slabs for kitchen countertops, worktops, and tables.