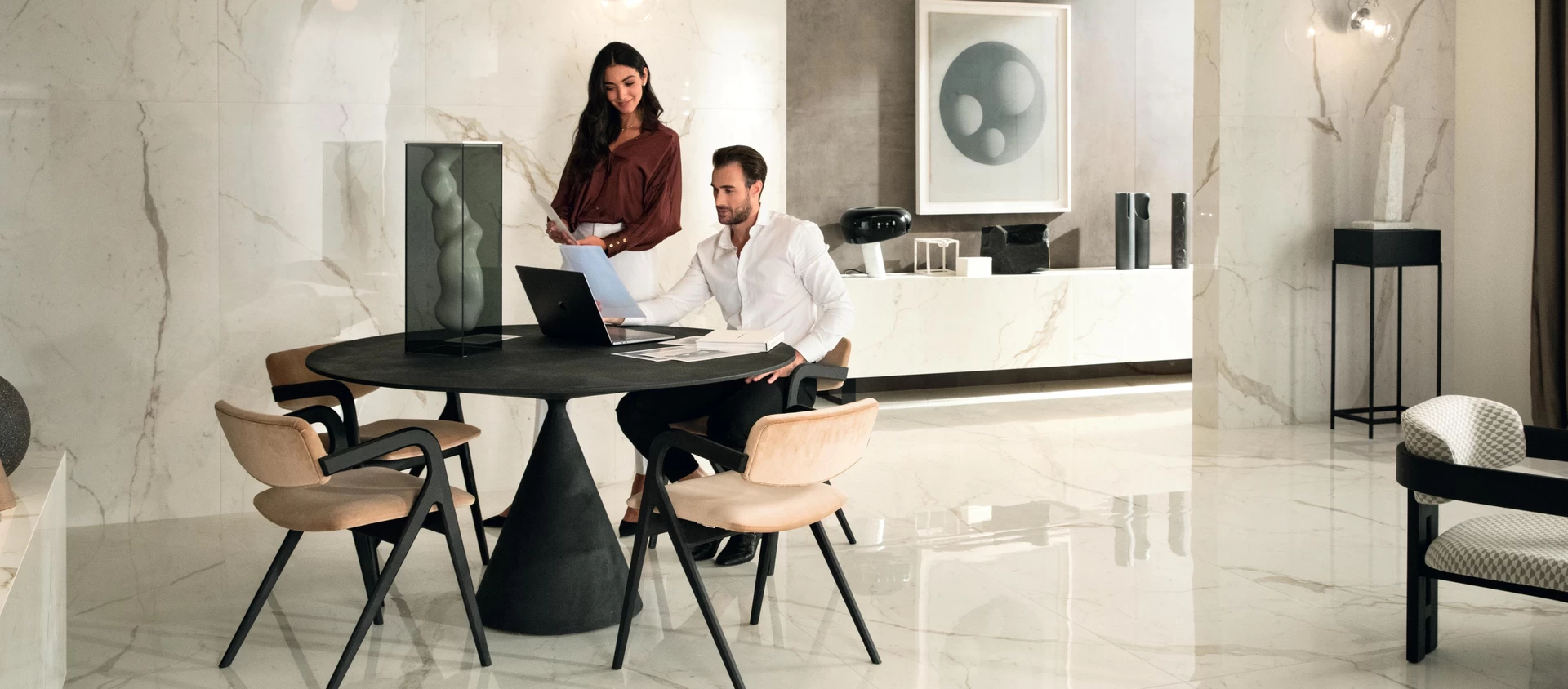 Collection
Marvel Shine: a tribute to Italian white marble.
Atlas Concorde's Marvel Shine collection is a tribute to the pure beauty of Italian white marble, which has always been the protagonist of monumental art and architecture.
To study Marvel Shine's performance and reconstruct the sheen and veins of authentic Italian white marble, Atlas Concorde partnered with Savema, a long-time international trailblazer in the selection and sale of marble and granite and one of the leading experts in natural marble, to identify the whitest and purest raw material to replicate.
"We gladly made available our three generations of experience working with marble," notes Fabrizio Palla, CEO of Savema, "because Atlas Concorde respects natural marble. Together we created an exceptional ceramic marble tile that we too will use for our projects around the world."
Marvel Shine is the ideal solution for those who seek the purity of detail and perfection in the refraction of light. The natural white marble that inspired it is reborn on its surface with extremely precise graphic details, meeting the needs of those who seek the authenticity of the natural material and its classic aura, made possible by the latest generation of production techniques.